It is rare that I manage to publish a recipe for a fruit dessert before the fruit's season is over. Almost always, by the time I'm done with the recipe testing, the photos, and the headnote, the season is long gone. I stash away everything in a folder filled with incomplete posts and when the time comes the following year, I either don't like the photos as much as I used to or succumb to the urge to develop the recipe further. Then I become overwhelmed and move on to another project.
This strawberry tart is an exception, because I had a great starting point: The white chocolate and yogurt filling from the Raspberry, White Chocolate, and Yogurt Tart from my upcoming book, The Artful Baker.
[Continue reading "Strawberry, White Chocolate and Yogurt Tart" →]
April 12th, 2017 | Category: Cookbook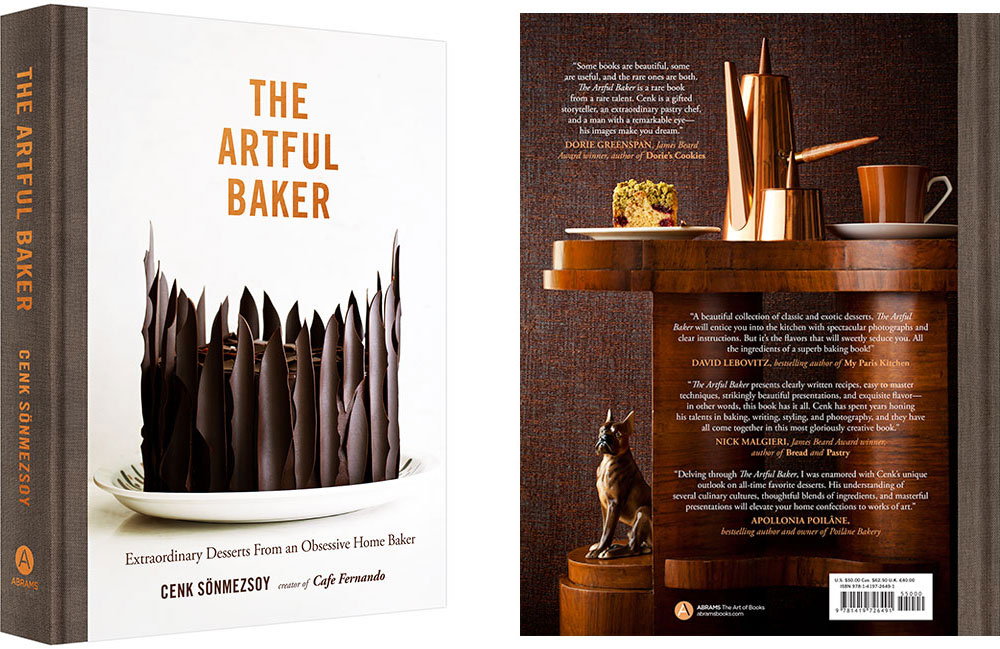 The day has come. It's finally time to announce that my labor of love and obsession for the last seven years, titled The Artful Baker (and aptly subtitled Extraordinary Recipes From an Obsessive Home Baker), will be published by Abrams in October of this year!
It's also finally time to tell you what I've been up to for the past two years. I have to go back six and a half years, to the summer of 2010.
[Continue reading "The Artful Baker" →]