End of summer means no more deliveries of fresh vegetables and fruits from my dad's garden. It is sad to wake up on a Monday morning and not look forward to a surprise.
Right after the weekend they closed our summerhouse for the season, my dad brought a crate full of tiny pomegranates, each the size of a large lemon. Underneath their bright yellow/pink skin were the sweetest seeds I have ever tasted. Instead of popping the seeds in my mouth one by one, I squeezed their juice and turned them into a frozen yogurt.
The best thing about preparing ice cream is that you have the chance to adjust the ingredients as you go along with the recipe. I started off by whisking the pomegranate juice with sugar, then added the yogurt and had a sip. Not only did it taste bland, but also the color of the mixture turned out to be a dull and unappetizing shade of pink. Then I grabbed the bottle of Grenadine that I use to sweeten my mineral water with and started adding by the spoonful. Two thirds of a cup later, the mixture developed the kick I was looking for and turned into a bright, shocking pink.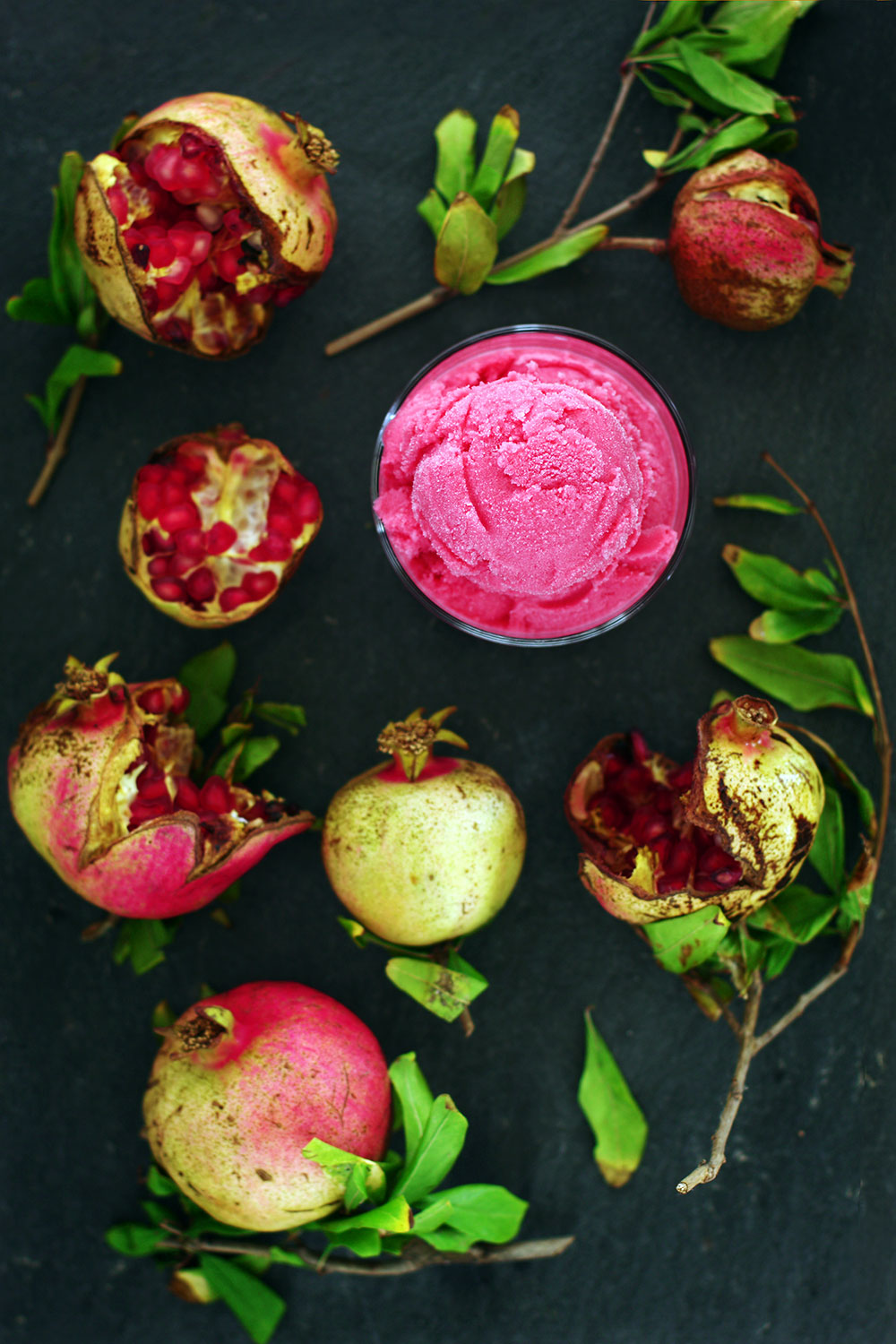 There you go. The sweetest and pinkest scoop you'll ever see here at Cafe Fernando.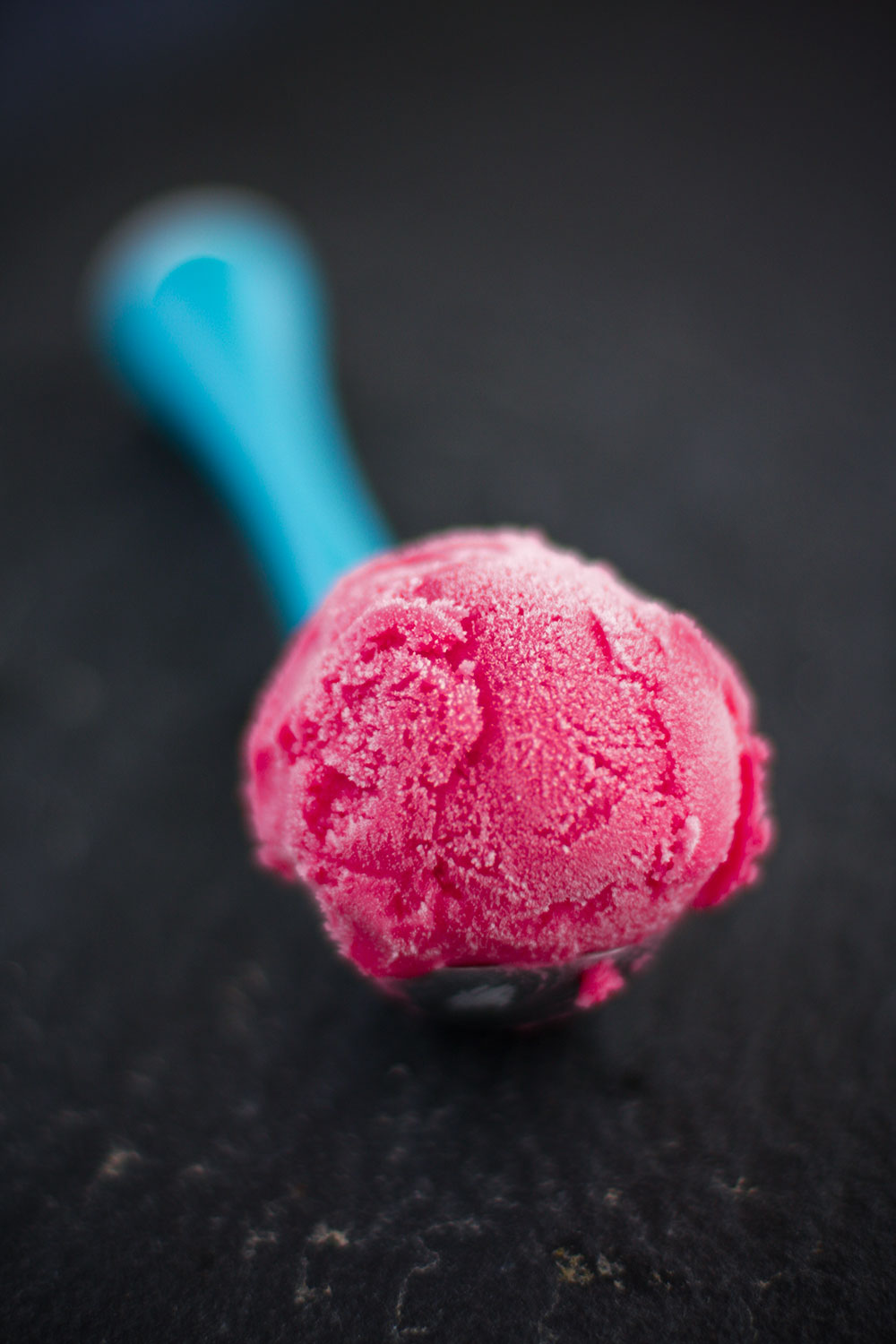 I have one more pomegranate recipe for you in a couple of days. Until then, enjoy.
POMEGRANATE FROZEN YOGURT RECIPE
Ingredients
2 cups freshly-squeezed pomegranate juice
1+ 1/2 cup plain, whole milk yogurt
2/3 cup Grenadine (pomegranate syrup)
1/2 cup sugar
2 tsp lemon juice
Method
Stir pomegranate juice and sugar over moderate heat until the sugar dissolves. Add lemon juice and let cool to room temperature.
In a bowl, combine yogurt, pomegranate juice and pomegranate syrup and whisk until completely combined.
Chill the mixture thoroughly (3 hours in the freezer works for me), then freeze it in your ice cream machine according to the manufacturer's instructions. If you don't have one, here's how you make ice cream without a machine.