About | Praise | Order | Press & Reviews | Preview | Videos | Author | Contact
"In addition to being a skillful technician of his trade, Cenk is an artist of exquisite taste, and an excellent and informative writer… Cenk is one of the most original authors whose work I have ever encountered." – ROSE LEVY BERANBAUM, James Beard award winner, author of The Baking Bible

"The Artful Baker presents clearly written recipes, easy to master techniques, strikingly beautiful presentations, and exquisite flavor – in other words, this book has it all. Cenk has spent years honing his talents in baking, writing, styling, and photography and they have all come together in this most gloriously creative book." – NICK MALGIERI
"Some books are beautiful, some are useful and the rare ones are both. The Artful Baker is a rare book from a rare talent. Cenk is a gifted storyteller, an extraordinary pastry chef, and a man with a remarkable eye–his images make you dream." – DORIE GREENSPAN
"A beautiful collection of classic and exotic desserts, The Artful Baker will entice you into the kitchen with spectacular photographs and clear instructions. But it's the flavors that will sweetly seduce you. All the ingredients of a superb baking book!" – DAVID LEBOVITZ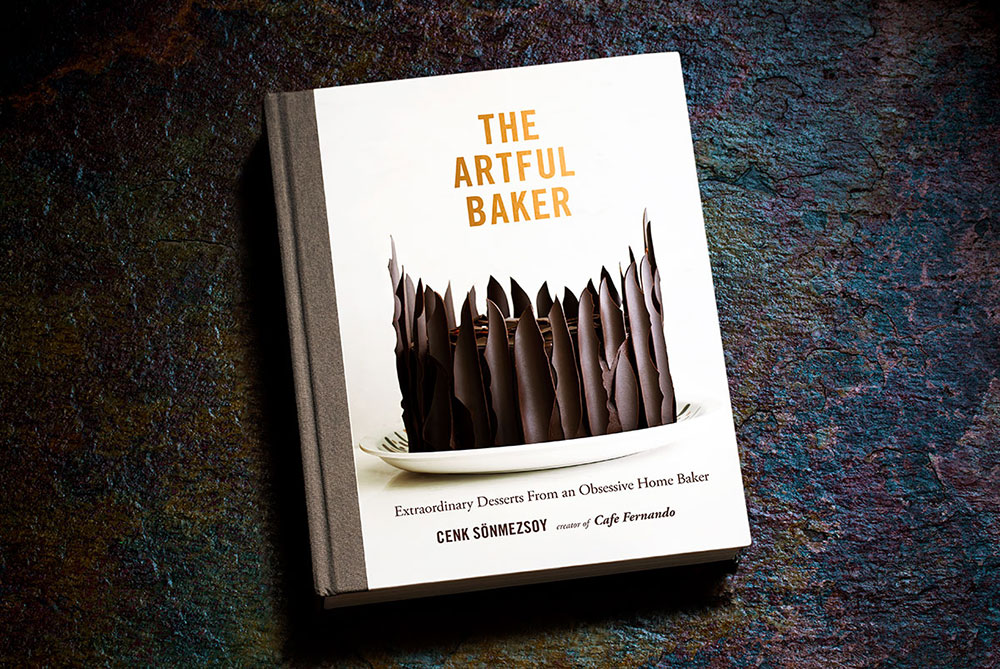 THE ARTFUL BAKER: Extraordinary Desserts From an Obsessive Home Baker
(Abrams, October 17, 2017) – A collection of more than 100 extraordinary desserts—all with photos and meticulous instructions—by Cenk Sönmezsoy, creator of the internationally acclaimed blog Cafe Fernando.
Written, styled, photographed, and designed by Cenk Sönmezsoy, The Artful Baker shares the inspiring story of a passionate home baker, beginning with his years after graduate school in San Francisco and showcasing the fruits of a baking obsession he cultivated after returning home to İstanbul. Sönmezsoy's stories and uniquely styled images, together with his original creations and fresh take on traditional recipes, offer a thoughtful and emotional window into the life of this luminary artist.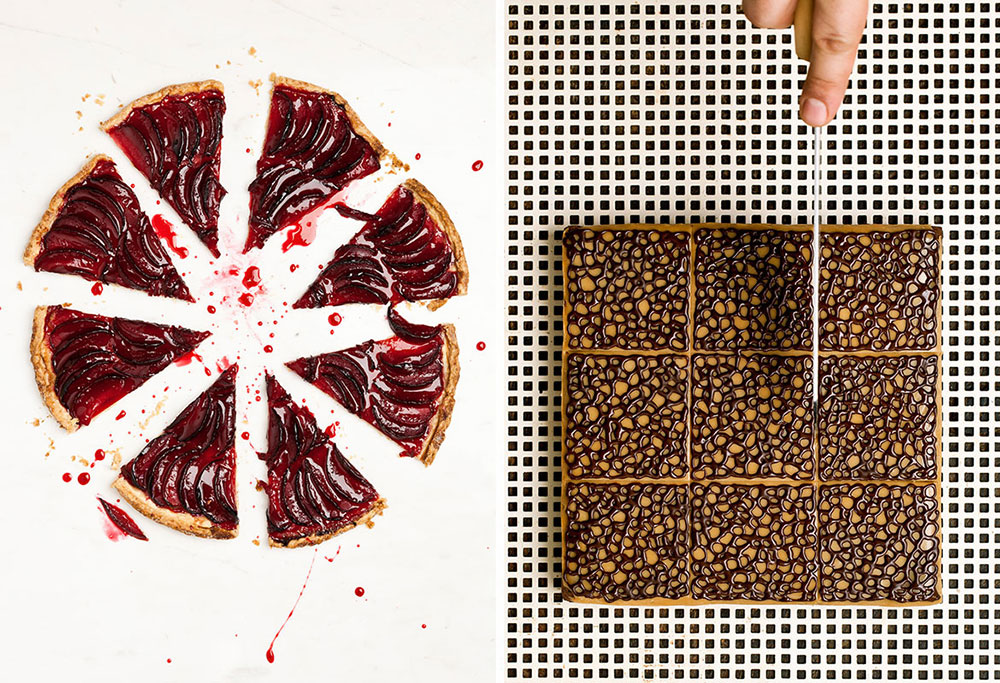 The Artful Baker is comprised of almost entirely new content, with a few updated versions of readers' favorites from his blog, such as Brownie Wears Lace, his signature brownies topped with blond chocolate ganache and bittersweet chocolate lace (originally commissioned by Dolce & Gabbana and awarded "Best Original Baking and Desserts Recipe" by Saveur magazine); Raspberry Jewel Pluot Galette, a recipe inspired by Chez Panisse's 40th year anniversary celebrations; and Devil Wears Chocolate, his magnificent devil's food cake that graces the cover of the book.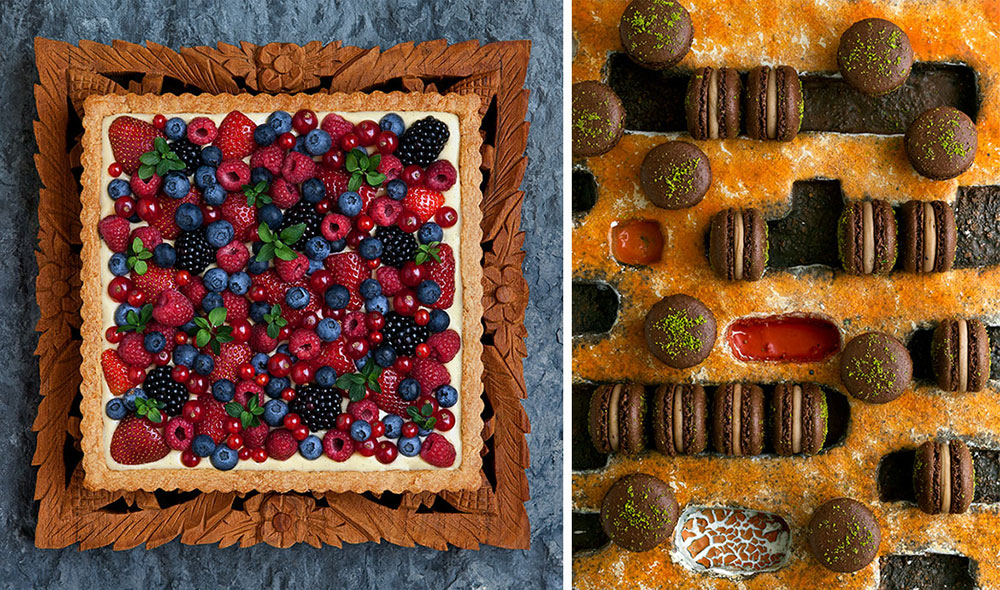 Each chapter highlights a variety of indulgences, from cookies to cakes and tarts to ice creams, including recipes like Pistachio and Matcha Sablés; Tahini and Leblebi (double-roasted chickpeas) Swirl Brownies; Sakura Madeleines; Sourdough Simit, the beloved ring-shaped Turkish bread beaded with sesame seeds; Isabella Grape and Kefir Ice Cream; Pomegranate Jam; and Blanche, a berry tart named after the Golden Girl Blanche Devereaux.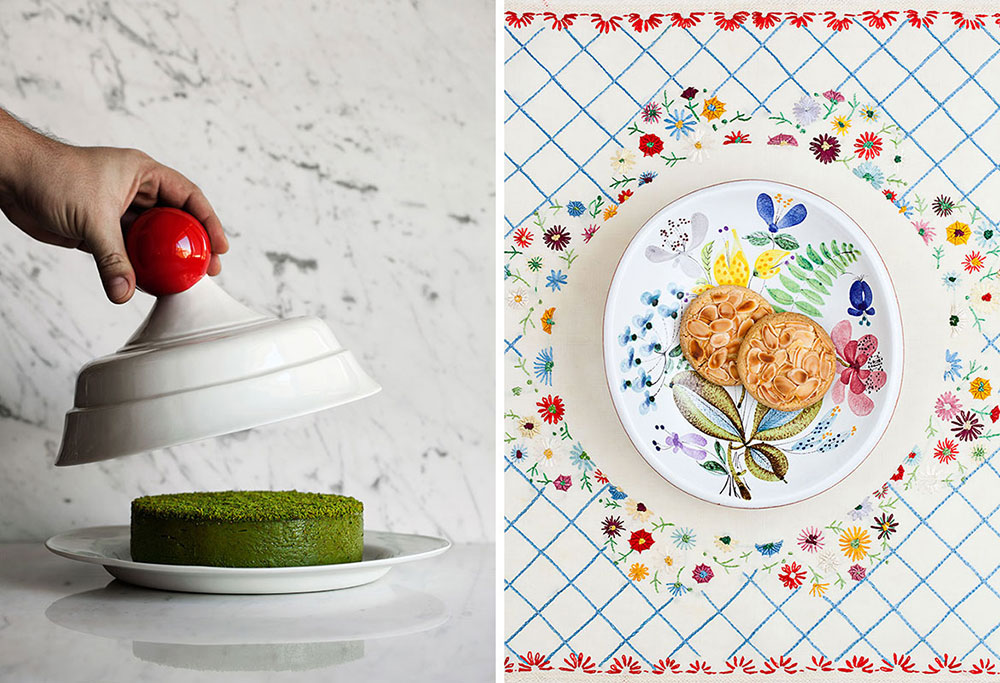 Every recipe in The Artful Baker has gone through a meticulous development phase, tested by an army of home bakers having varying levels of skill, equipment, and access to ingredients, and revised to ensure that they will work flawlessly in any kitchen. Measurements of ingredients are provided in both volume and weight (grams). Where a volume measurement isn't useful, weight measurements are provided in both ounces and grams.
PRAISE
"In addition to being a skillful technician of his trade, Cenk is an artist of exquisite taste, and an excellent and informative writer… Cenk is one of the most original authors whose work I have ever encountered." – ROSE LEVY BERANBAUM, James Beard award winner, author of The Baking Bible
"The Artful Baker presents clearly written recipes, easy to master techniques, strikingly beautiful presentations, and exquisite flavor – in other words, this book has it all. Cenk has spent years honing his talents in baking, writing, styling, and photography and they have all come together in this most gloriously creative book." – NICK MALGIERI, James Beard award winner and author of Bread & Pastry

"Some books are beautiful, some are useful and the rare ones are both. The Artful Baker is a rare book from a rare talent. Cenk is a gifted storyteller, an extraordinary pastry chef, and a man with a remarkable eye–his images make you dream." – DORIE GREENSPAN, James Beard award winner and author of Dorie's Cookies

"A beautiful collection of classic and exotic desserts, The Artful Baker will entice you into the kitchen with spectacular photographs and clear instructions. But it's the flavors that will sweetly seduce you. All the ingredients of a superb baking book!" – DAVID LEBOVITZ, bestselling author of My Paris Kitchen

"Delving through The Artful Baker, I was enamored with Cenk's unique outlook on all-time favorite desserts. His understanding of several culinary cultures, thoughtful blends of ingredients, and masterful presentations will elevate your home confections to works of art." – APOLLONIA POILÂNE, bestselling author and owner of Poilâne Bakery
"There's elegant boldness to Cenk Sönmezsoy's The Artful Baker, with recipes that immediately look comforting, stylish and sound utterly delicious. Partnered with seriously beautiful photography, it's the perfect gift for anyone who loves baking. Even better, keep it for yourself and just dazzle them with brilliance next time you bake."– DAN LEPARD, bestselling author and baking expert
"I knew Cenk's book would be worth the long wait, but I didn't know it would be the most stunning baking book ever. His talent, originality, personality and passion have produced an instant classic." – JANET FLETCHER, James Beard award winner, journalist, and author
"Cenk Sönmezsoy is not only a hugely talented photographer, but a spectacular baker too. This book brings both talents together, and is pure, unfiltered delight."– TOM PARKER BOWLES, bestselling author and food critic
"There's no other way to say it, The Artful Baker is a beautifully crafted masterpiece. Cenk Sönmezsoy took years to create this book and it shows. The care that went into each page is evident with every recipe detail and each stunning photograph. This book is a treasure." – ELISE BAUER, founder of SimplyRecipes.com
"I'm completely speechless after reading this book, I want to run to my oven and bake until I drop." – YVETTE VON BOVEN, bestselling author of Home Baked
VIDEOS
ORDER A COPY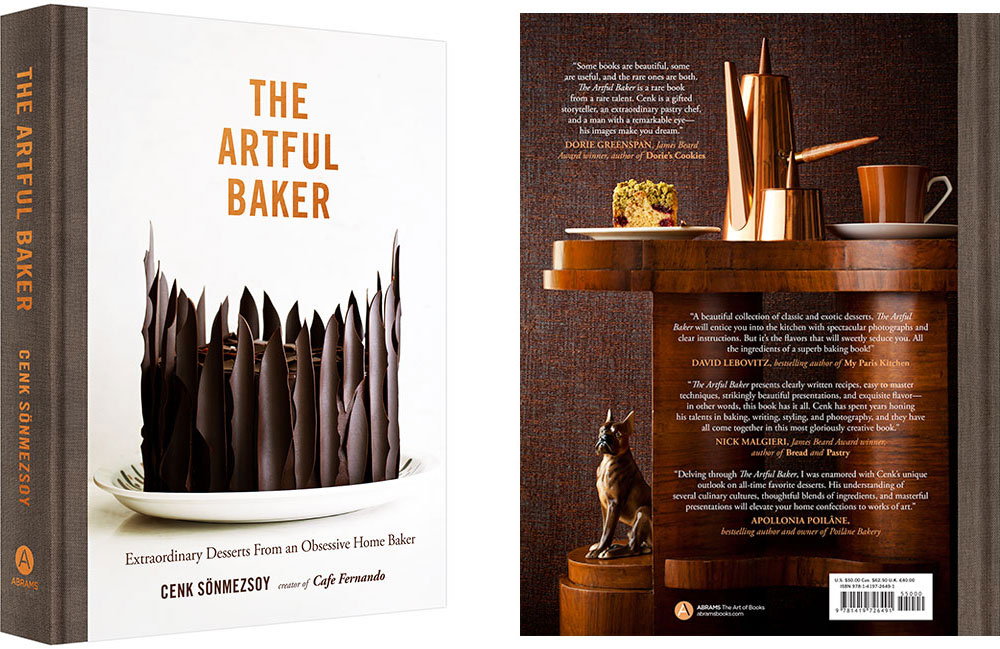 Amazon // Barnes & Noble // IndieBound // Amazon (Canada) // Amazon (UK) // Amazon Kindle version
PRESS & REVIEWS
Nov. 1, 2019 – EZ VID – "The 10 Best Baking Books"
May 16, 2018 – ZOE BAKES, Zoë François – "The Perfect Apple Pie"
May 16, 2018 – THE VANILLA BEAN BLOG, Sarah Kieffer – "Gift Guide 2018 – Part 1"
May 16, 2018 – FLOUR HOUR PODCAST, Jeremiah Duarte & Amanda E. Faber – "Interview with The Artful Baker Cenk Sönmezsoy"
Jan. 12, 2018 – FOOD REPUBLIC – "Twist Up A Batch Of Passion Fruit Caramels"
Jan. 9, 2018 – DAVID LEBOVITZ – "Double Chocolate Bundt Cake with Chocolate Glaze"
Jan. 9, 2018 – CONCORD MONITOR, Hillary Nelson – "After surprisingly successful cherry harvest, make cake"
Jan. 6, 2018– DESIGN SPONGE, Kristina Gill – "Moist and Delicate Double Chocolate Bundt Cake + Giveaway"
Jan. 4, 2018– ZABAR'S, Tracey Zabar – "Recipe for Cenk's House Cookies from The Artful Baker by Cenk Sönmezsoy and cookbook giveaway"
Dec. 28, 2017 – THE ATLANTA JOURNAL-CONSTITUTION, Wendell Brock – "Ending the year on a sweet note: 'The Artful Baker' documents a journey of self-discovery in desserts"
Dec. 25, 2017 – NEWSDAY, Erica Marcus and Corin Hirsch – "The Best Cookbooks of 2017"
Dec. 22, 2017 – DAVID LEBOVITZ – "2017 Cookbook Roundup"
Dec. 20, 2017 – EAT THE LOVE – "Cookbook Roundup 2017 – Part 2"
Dec. 13, 2017 – LEITE'S CULINARIA – "Chocolate Bundt Cake"
Dec. 1, 2017 – WASHINGTON POST – "Hazelnut and Caramel Squares"
Nov. 22, 2017 – THE ATLANTA JOURNAL-CONSTITUTION, Wendell Brock – "Go tell Santa: A miracle of cookbooks for everyone on your list"
Nov. 17, 2017 – FOOD REPUBLIC – "Use Every Bit Of Fruit In This Peel-To-Stem Apple Pie"
Nov. 11, 2017 – JANET FLETCHER – "Your next favorite cheesecake"
Nov. 8, 2017 – STAR TRIBUNE, Kim Ode – "Need another baking book? Here's the (not so) skinny on some of the best"
Nov. 8, 2017 – EASY FOOD – "Our top cookbook picks"
Nov. 7, 2017 – DIANNE JACOB – "Giveaway: 'Best Cookbook in the World,' The Artful Baker"
Nov. 7, 2017 – NIK SHARMA, A BROWN TABLE – "Chocolate Lace Brownies"
Nov. 5, 2017 – HURRIYET DAILY NEWS, Aylin Öney Tan – "Diversification in tourism is the key/Book of the week"
Nov. 2, 2017 – DEPARTURES, Laura Sant, Avery Stone and Nina Ruggiero – "The Best New Cookbooks for Fall 2017"
Oct. 25, 2017 – EAT YOUR BOOKS, Jenny Hartin – "The Artful Baker by Cenk Sonmezsoy"
Oct. 20, 2017 – FOOD52.COM, Katie Macdonald – "A Buttery Hazelnut Cookie to Make All Season Long"
Oct. 19, 2017 – LEITE'S CULINARIA – "The Artful Baker"
Oct. 16, 2017 – KATIE PARLA – "The Artful Baker Cookbook Giveaway"
Oct. 7, 2017 – BETH FISH READS – "Review: The Artful Baker by Cenk Sonmezsoy"
Oct. 1, 2017 – PSYCHOLOGIES – "New baking books"
Sept. 29, 2017 – ROSE LEVY BERANBAUM – "The Artful Baker"
Aug. 25, 2017 – EAT YOUR BOOKS, Jenny Hartin – "Fall Cookbooks"
PREVIEW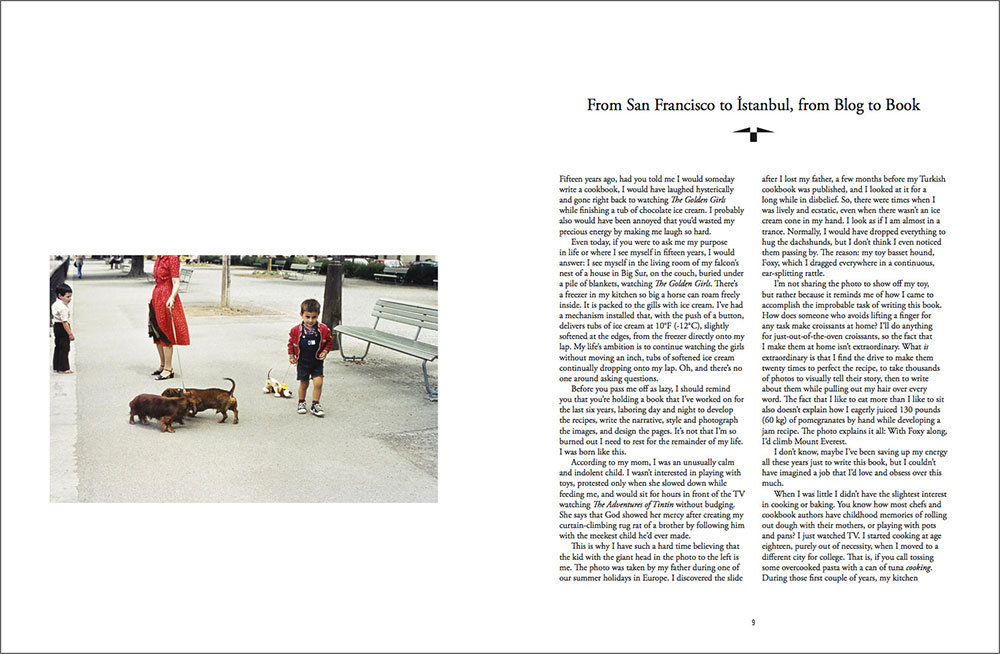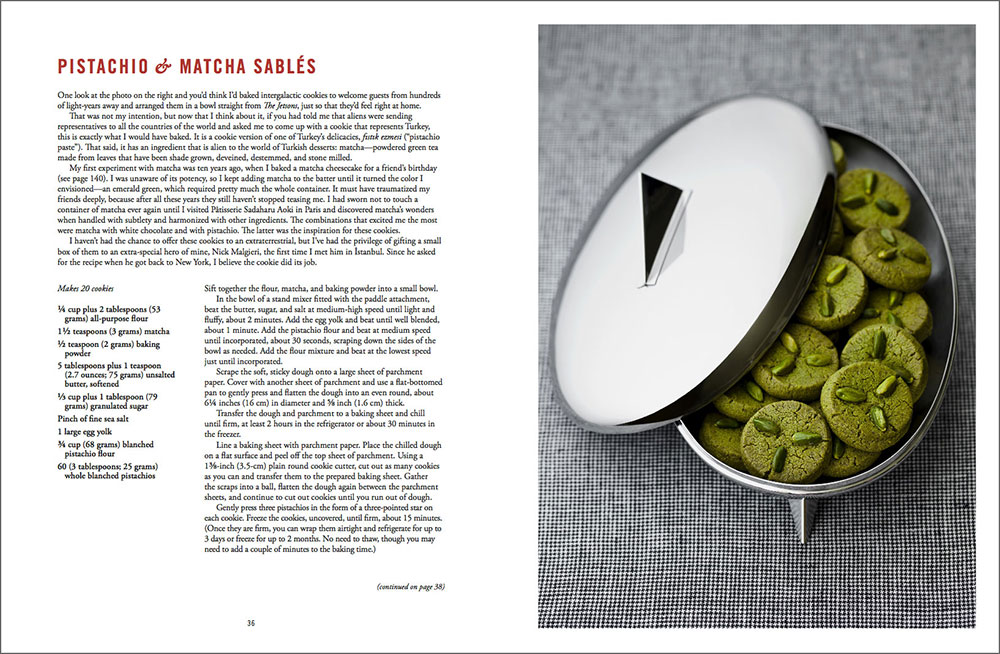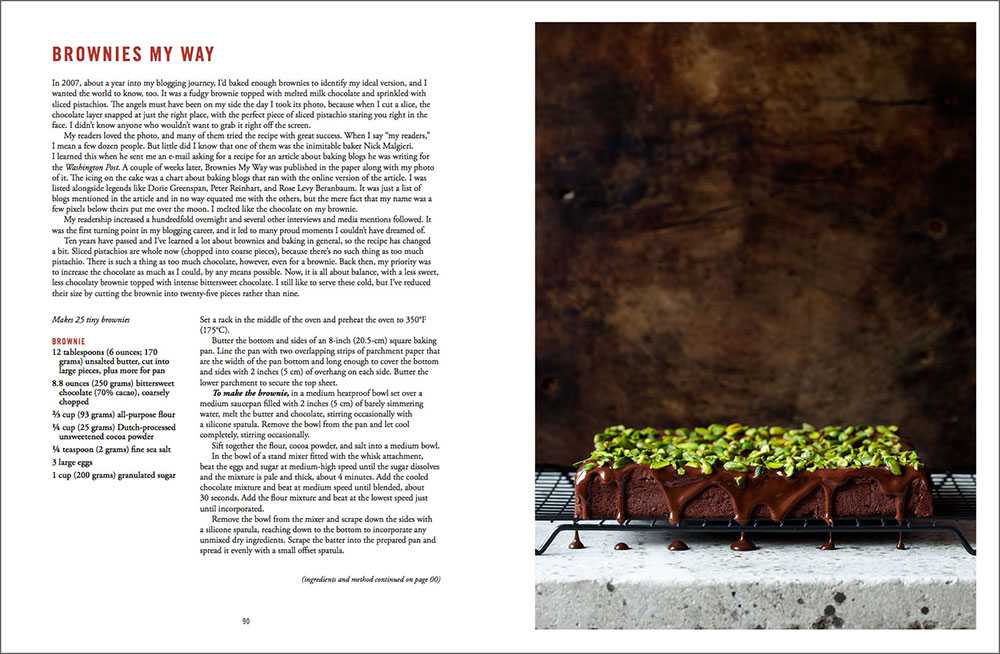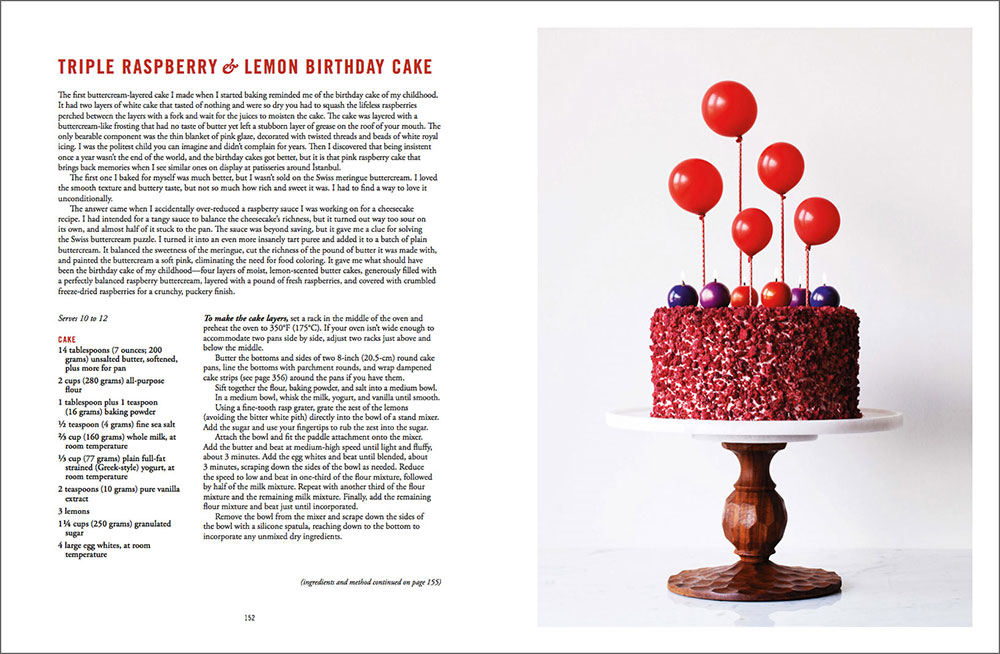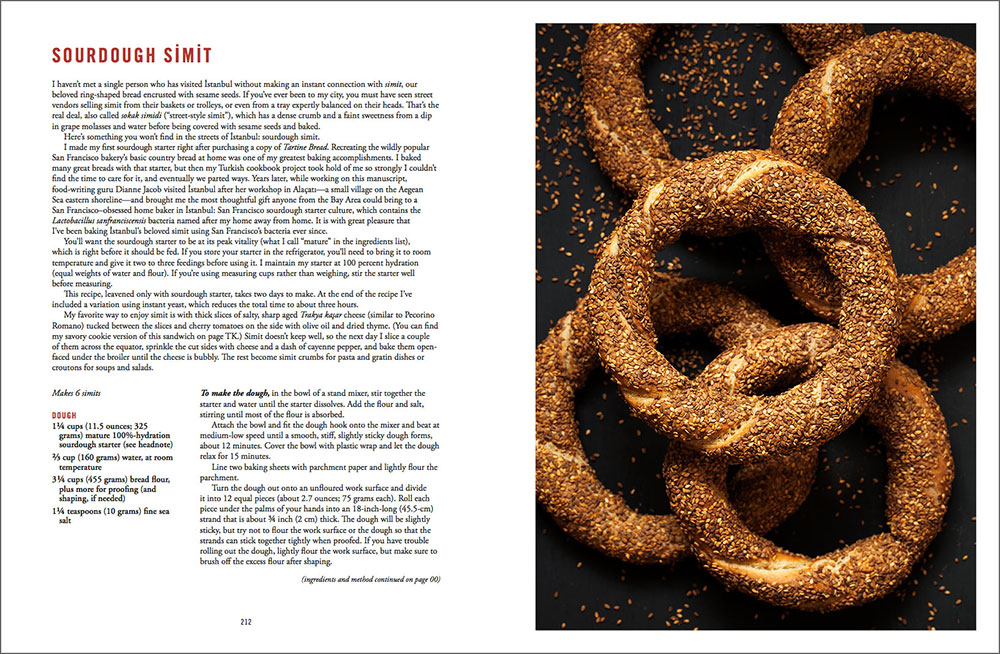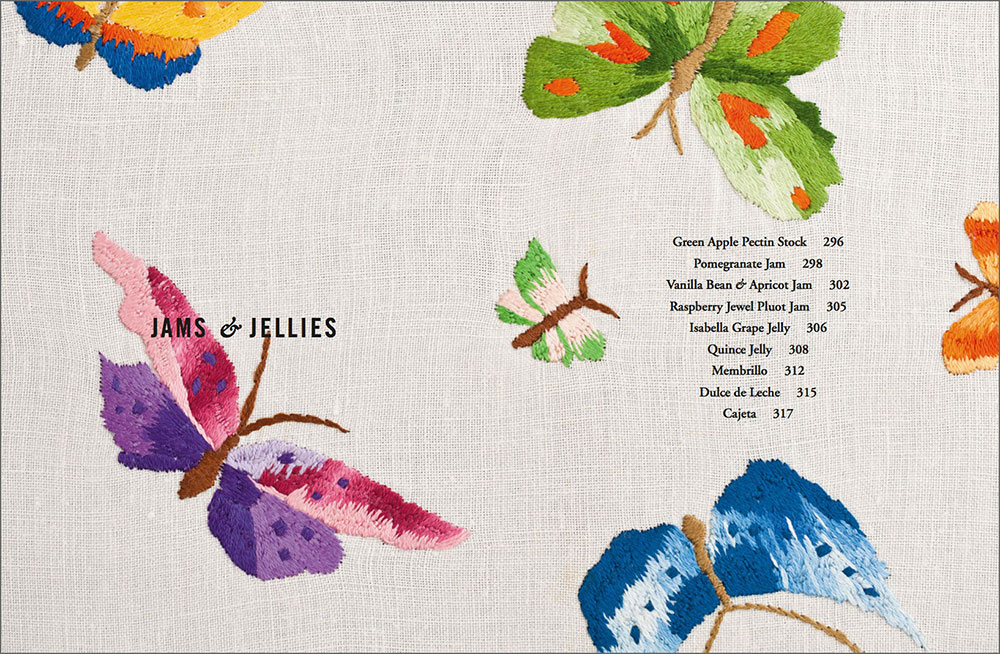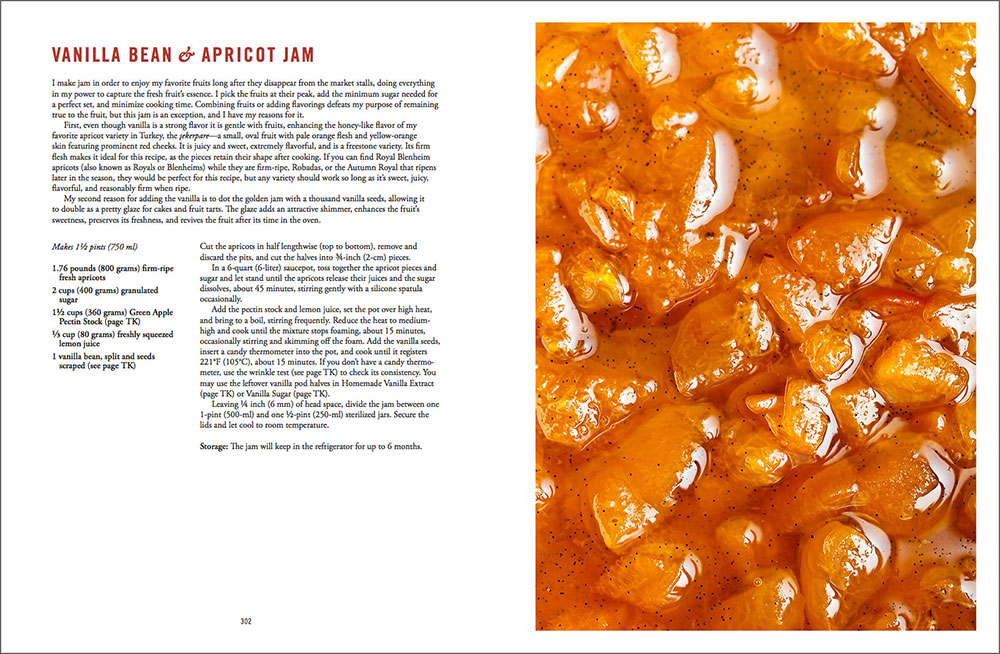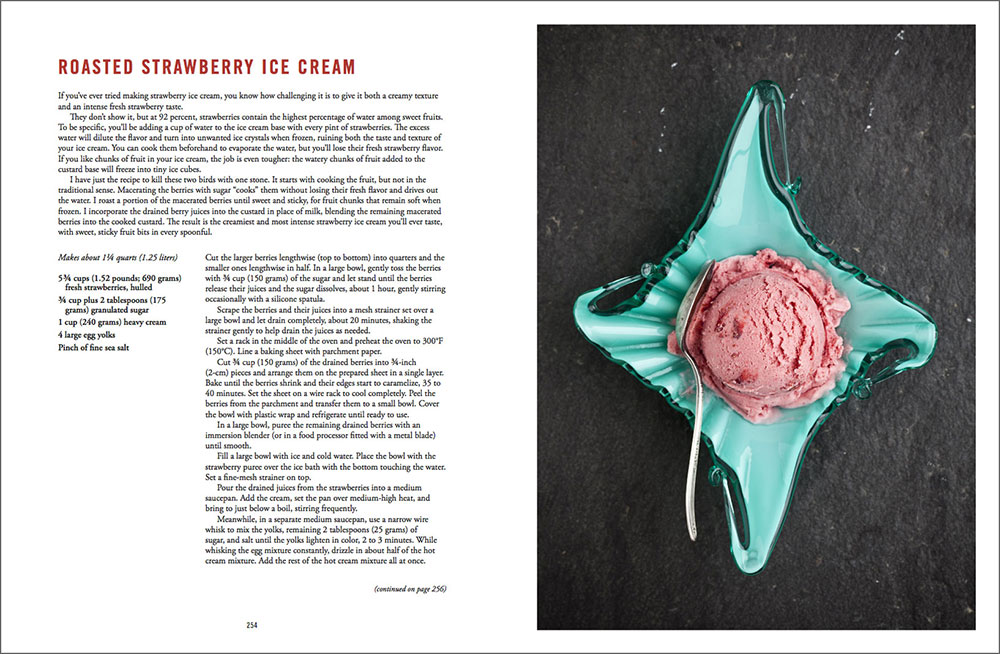 ABOUT THE AUTHOR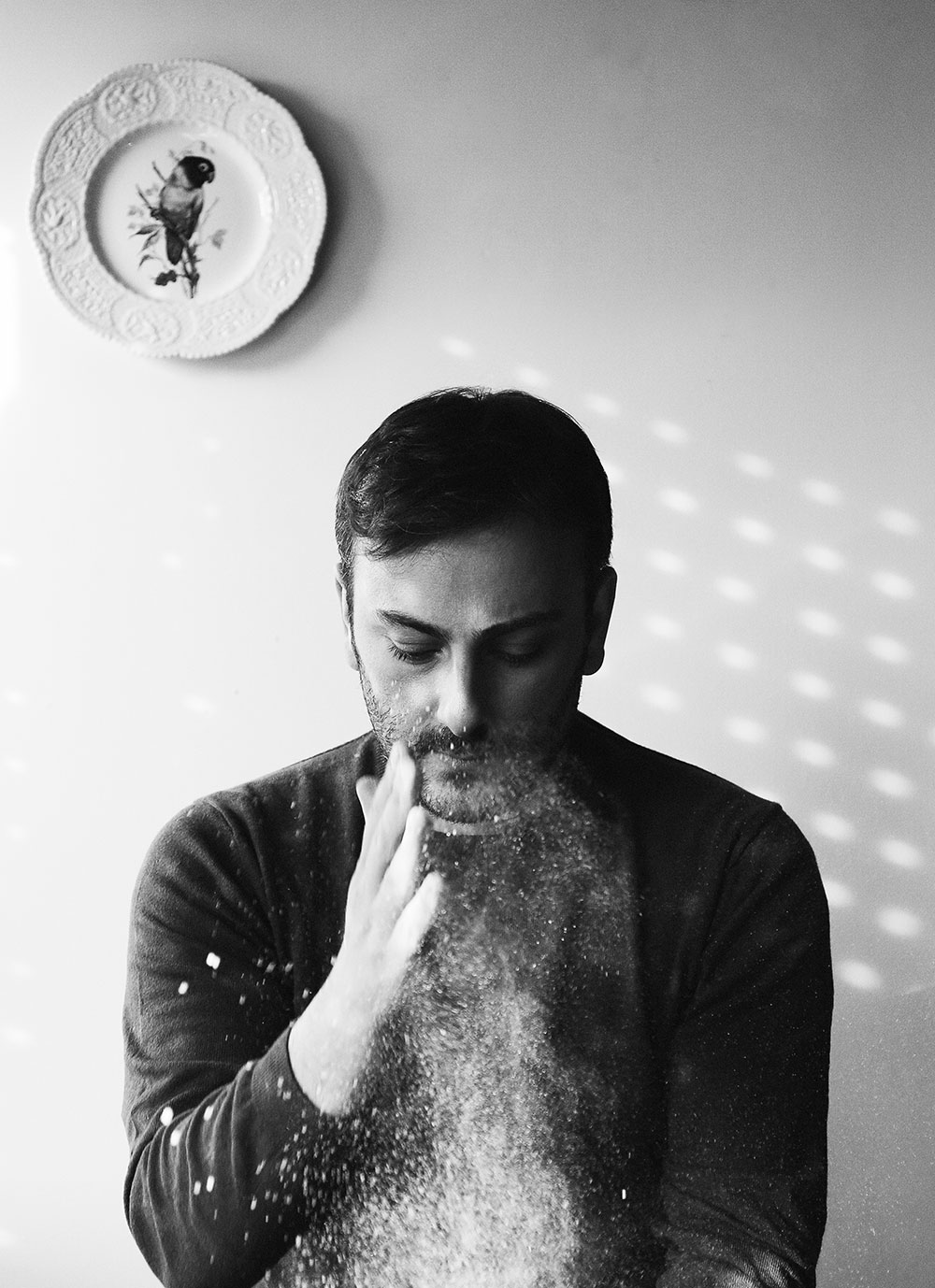 Cenk Sönmezsoy (pronounced jenk sun-mass-soy) is an author, blogger, photographer, and food stylist based in İstanbul. After graduating from college, he moved to San Francisco, where he earned an M.B.A. from the University of San Francisco and worked at a high-tech PR firm.
On realizing that he'd rather eat glass than sit through another client conference call discussing another "ground-breaking" product, he returned to İstanbul. There, in 2006 he started a food blog that grew bigger and faster than he ever could have imagined.
Published both in English and Turkish, Cafe Fernando has been cited as one of the "World's 50 Best Food Blogs" by The Times of London. Saveur named it "Best Culinary Travel Blog" in 2010, and the following year awarded the brownies he designed for Dolce & Gabbana "Best Original Baking and Desserts Recipe." In 2012, Saveur called the piece Cenk wrote about his dining experience at Chez Panisse the year's "Best Piece of Culinary Writing."
He ditched the corporate world in 2010, became a full-time food blogger, and began work on his first cookbook. The Turkish-language version of his cookbook, "Cafe Fernando–Bir pasta yaptım, yanağını dayar uyursun", published in June 2014 by Okuyan Us Publishing, became an instant bestseller. The book was awarded "Best in the World—First Place" in the Blogger category at the 2015 Gourmand World Cookbook Awards and first place at Gourmand's "Best of the Best."
CONTACT
Instagram | Twitter | Facebook | Youtube | E-mail
For press inquiries, please contact:
US – Jennifer Bastien
UK – Alexandra Vassiliadis