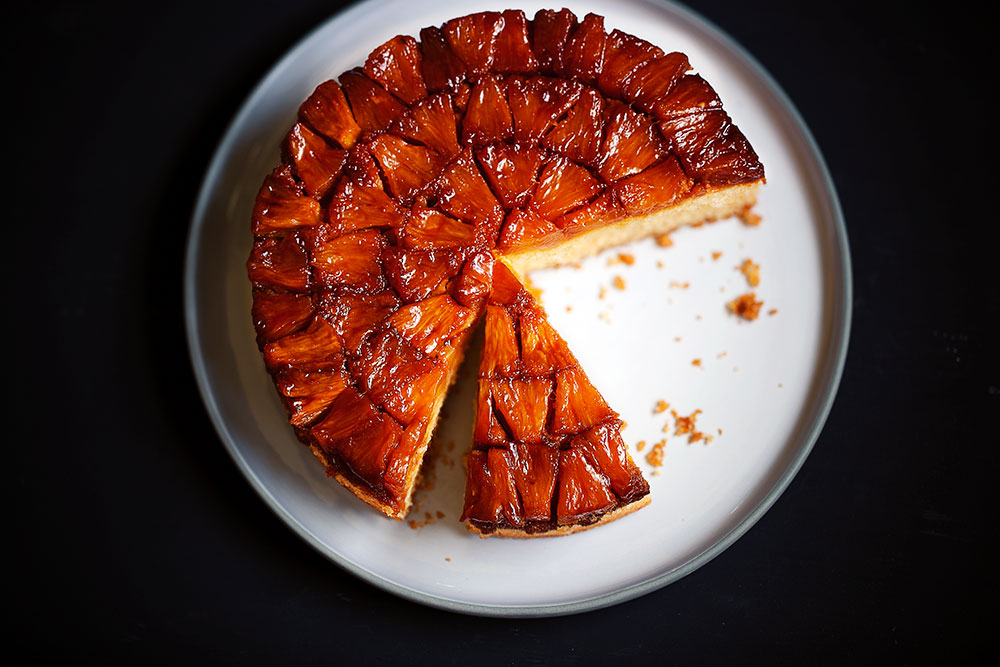 Would you believe me if I say that my favorite recipe in The Artful Baker doesn't have chocolate or caramel in it? It isn't one of the many ice cream recipes either. I can almost hear you gasp. I know, I wasn't expecting it either. Considering that there is a chocolate cake using over a pound of chocolate (the one on the cover), this is a big statement, but my favorite recipe in the book is the Sour Cherry and Almond Upside-Down Cake.
And it would still be a contender even without the sour cherries on top. It is that good.
[Continue reading "Pineapple and Coconut Upside-Down Cake" →]
It is rare that I manage to publish a recipe for a fruit dessert before the fruit's season is over. Almost always, by the time I'm done with the recipe testing, the photos, and the headnote, the season is long gone. I stash away everything in a folder filled with incomplete posts and when the time comes the following year, I either don't like the photos as much as I used to or succumb to the urge to develop the recipe further. Then I become overwhelmed and move on to another project.
This strawberry tart is an exception, because I had a great starting point: The white chocolate and yogurt filling from the Raspberry, White Chocolate, and Yogurt Tart from my upcoming book, The Artful Baker.
[Continue reading "Strawberry, White Chocolate and Yogurt Tart" →]