You know what the best part about working from home is?
It used to happen to me all the time. Right after Sunday dinner. The last couple of hours before you go to bed. They suddenly become the most precious hours of the day and are usually spent on deciding what to do. Should I curl up with that book I never seem to find time for or make popcorn and watch that movie I've been looking forward to? Oh how precious those last hours are. Even more so if you know that a full inbox will be waiting for you the morning after.
The best part about working from home is to first get depressed on a Sunday night and then immediately realize that in fact, you are NOT going to wake up at 7 AM and spend hours on the road to get to work, only to find out dozens of unanswered emails with a stale cup of coffee in your hand.
Actually, my office was only 10 minutes away from home and there was never any traffic and the coffee didn't really suck and most of the weeks, I was greeted by a bountiful box of vegetables and fruits from my dad's garden, but I really needed that drama above to make a point.
There's nothing better than waking up late on a Monday morning and walking to your "cubicle" in pjs.
Scratch that. There is actually something better if you take only 15 minutes the day before and put together a simple dough.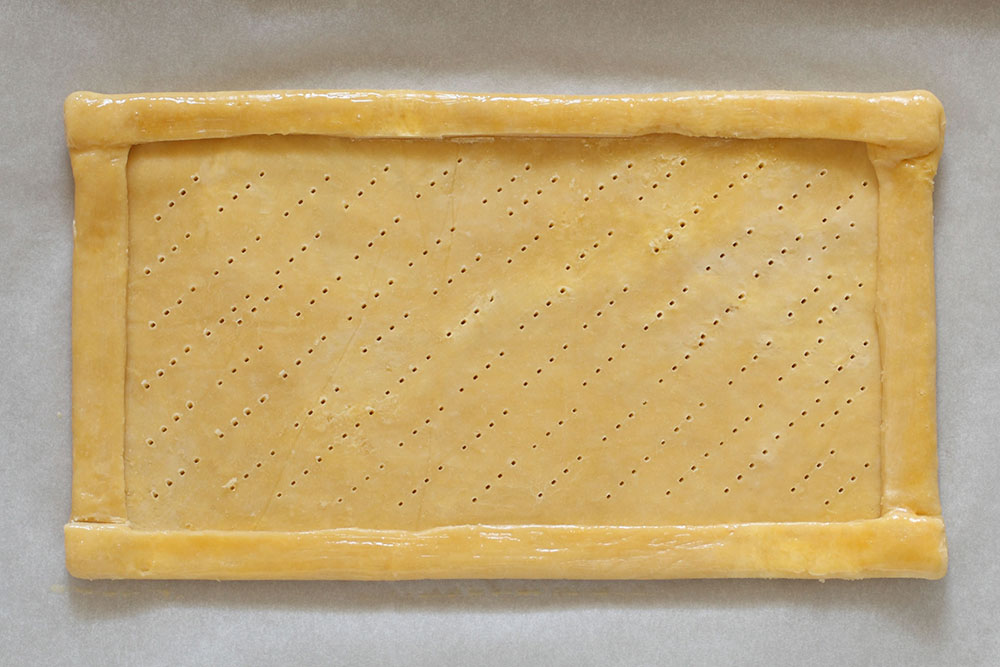 I call it The Lazy Monday Morning Breakfast Galette. You prepare the dough on a Sunday evening, place it in the refrigerator so the flour has enough time to soak up the liquid and the butter pieces are cold again so they create steam when baked and make the crust puff up.
Then, you wake up on a Monday morning, probably around 10:30, take the dough out, roll it out, prick the bottom with a fork, chill some more and pop it in the oven to pre-bake.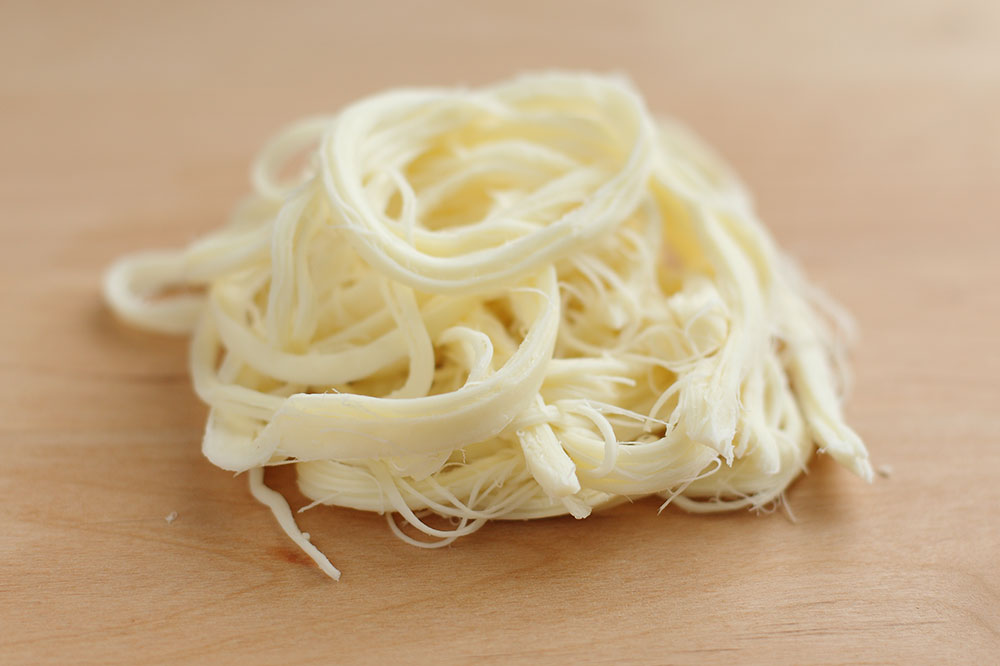 Then, you take it out, sprinkle some cheese on it, place halved cherry tomatoes and eggs on top and finally dot with black olive paste.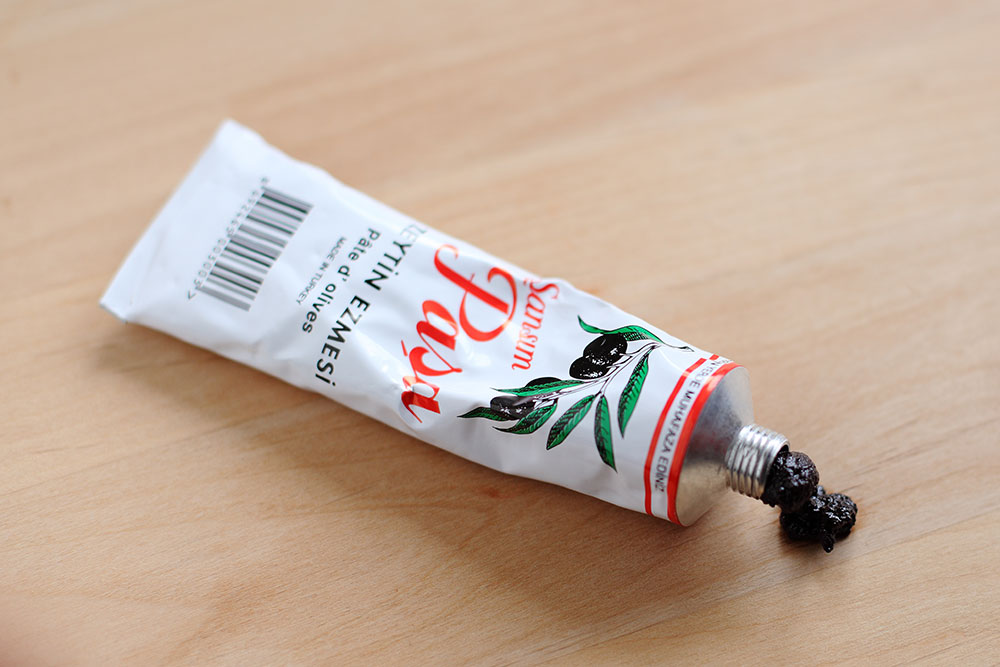 And then it looks something like this.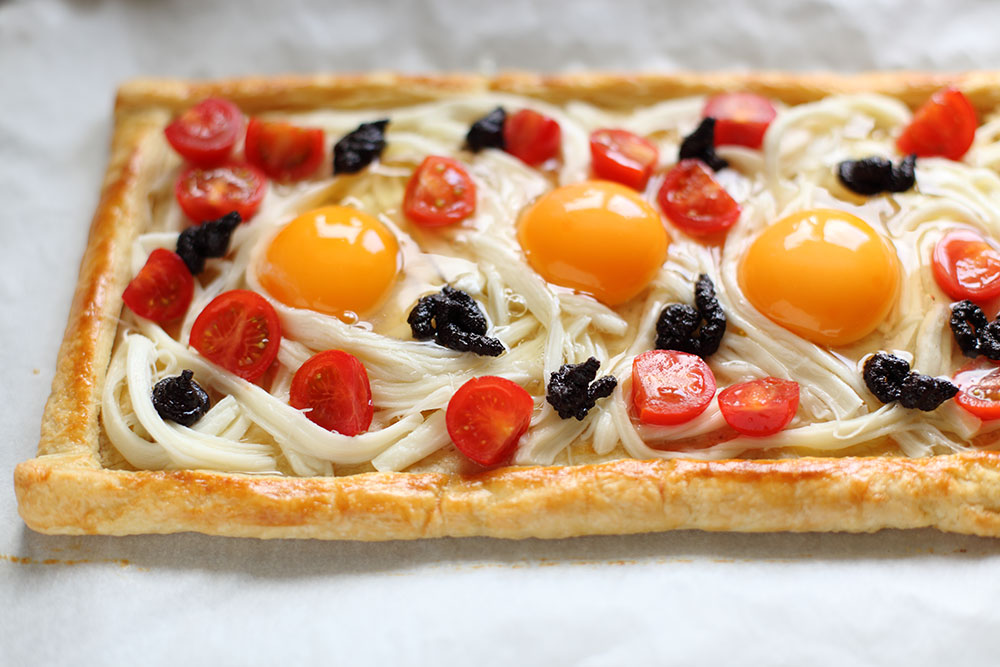 Back in the oven for another 25 minutes and you're done.
Monday morning has never been this good.
BREAKFAST GALETTE RECIPE

Galette Dough Ingredients
For two 8*12-inch galettes

2 sticks of butter, cold
2+1/2 cups all-purpose flour
3 tsp granulated sugar
1/2 tsp salt
7 tbsp ice water
1 large egg, slightly beaten with a fork
Filling Ingredients
For one 8*12-inch galette
10 cherry tomatoes, halved
3+1/2 ounces cheese*, coarsely grated
2 tbsp black olive paste (or 10 black olives, halved)
3 large eggs
Salt and pepper
* I've used a local cheese called Çeçil (che-chill), but a nutty Gruyere would also be perfect for this.
Method
To prepare the galette dough, cut butter into small pieces and place in the freezer for 15 minutes.
In a food processor fitted with a metal blade, pulse flour, sugar and salt. Add butter and pulse until it resembles a coarse meal. Gradually add ice water and pulse until the dough forms clumps and curds. Turn the dough out onto a work surface and very lightly and sparingly, knead just to incorporate dry ingredients. Divide the dough into two even balls. Flatten balls into circles; wrap individually in plastic. Refrigerate the dough for at least three hours, preferably overnight.
Remove one piece of dough from refrigerator; place on floured work surface (or in between two sheets of parchment paper) and using a rolling pin, roll out the dough into a 8*12 inch rectangle.
Fold the dough, half an inch from all sides, to enclose the edges, prick the bottom with a fork, brush the border with the beaten egg, transfer to a baking tray, place in the freezer and chill for 15 minutes.
In the meantime, preheat your oven to 350F.
Separate the eggs (so the baked yolks will still be bright yellow) and set aside.
Pre-bake the galette for 20 minutes, then take it out, sprinkle cheese on the bottom, place the egg whites side by side and then the yolks (very gently) on top followed by halved tomatoes and black olive paste.
Place it in the oven and bake for 25 more minutes.
Serve immediately.