I have to admit that I didn't have high hopes when I first spotted this Chocolate Gelato recipe at Saveur online. One of their weekly newsletters had this photo of Pistachio and Chocolate Gelato combo that was out of this world. Then I read the recipe and said to myself: "Milk and cocoa only? And cornstarch? Really? No "real" chocolate? No cream?"
Furious, I did what every adventurous food blogger does and started searching for other Chocolate Gelato recipes to compare, which really didn't help. Then I said to myself: "Come on! This is Saveur! You've seen their test kitchen. You've read about its secrets. And you know an average Chocolate Gelato recipe would have never made it to their site.." I was not wrong.
I had a box of Valrhona cocoa stashed away for occasions like this, so I used that. Thickening ice cream with cornstarch instead of egg yolks yielded an ice cream just as creamy. Sure, you need to wait a bit longer for the gelato to loosen up before you dig in, but it is definitely worth the wait. I suppose the secret to a great taste is good quality cocoa, so my advice is to prepare this gelato with the highest quality cocoa you can find.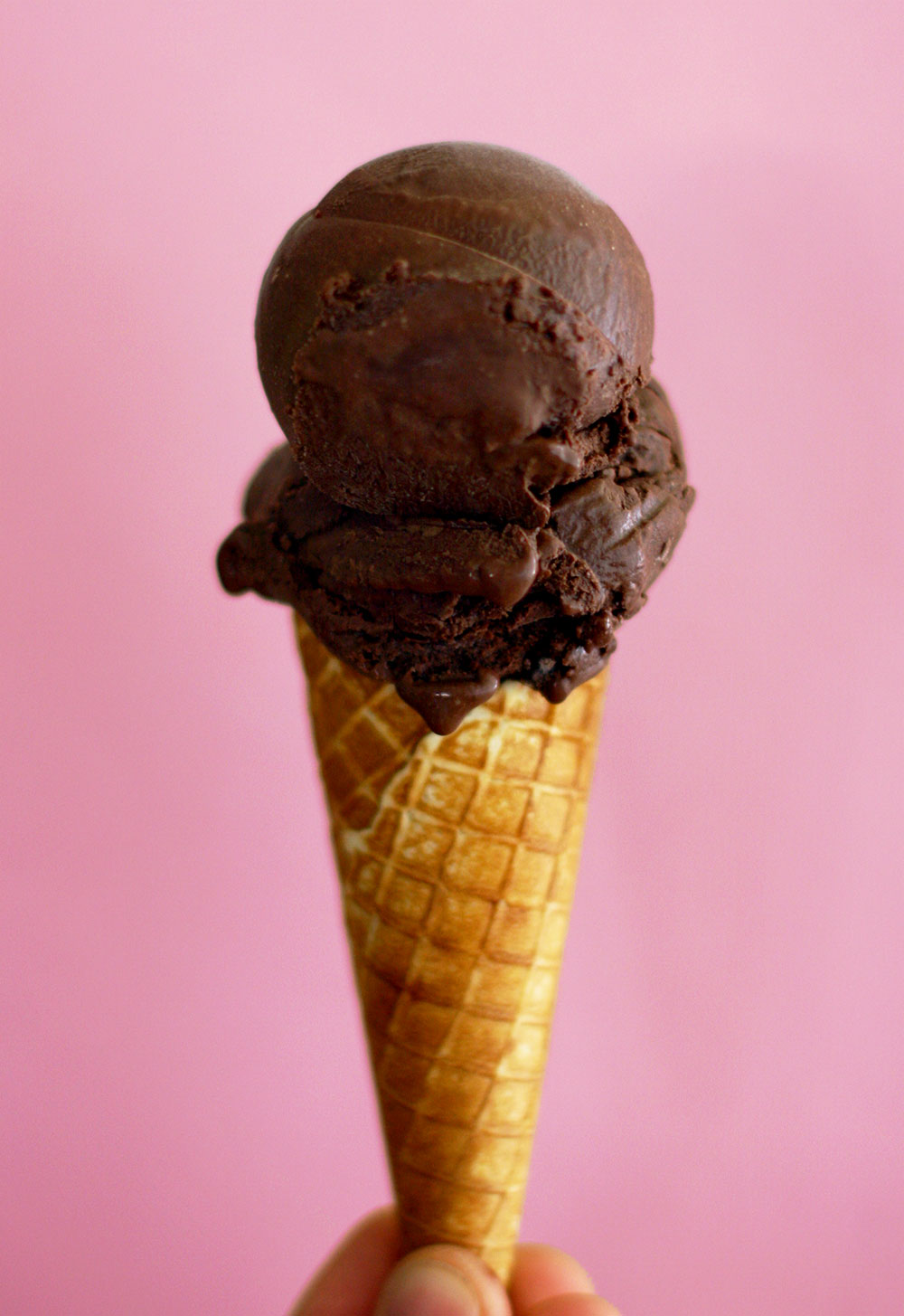 For the second batch, I substituted heavy cream for half of the milk and it was much better! Then I tried 1 cup whole milk and 2 cups heavy cream and it was the most delicious batch. Although I wasn't quite sure if that could be called gelato.
Confused, I did what every smart food blogger does and typed in "gelato" at David's search bar. In his "What is gelato?" post, he wrote "…sometimes there is no egg yolks or cream in the base".
See? He wrote "sometimes"! There you go. I have enough confirmation to call my cream-based chocolate concoction gelato.
Needless to say, it was a hit at the brunch.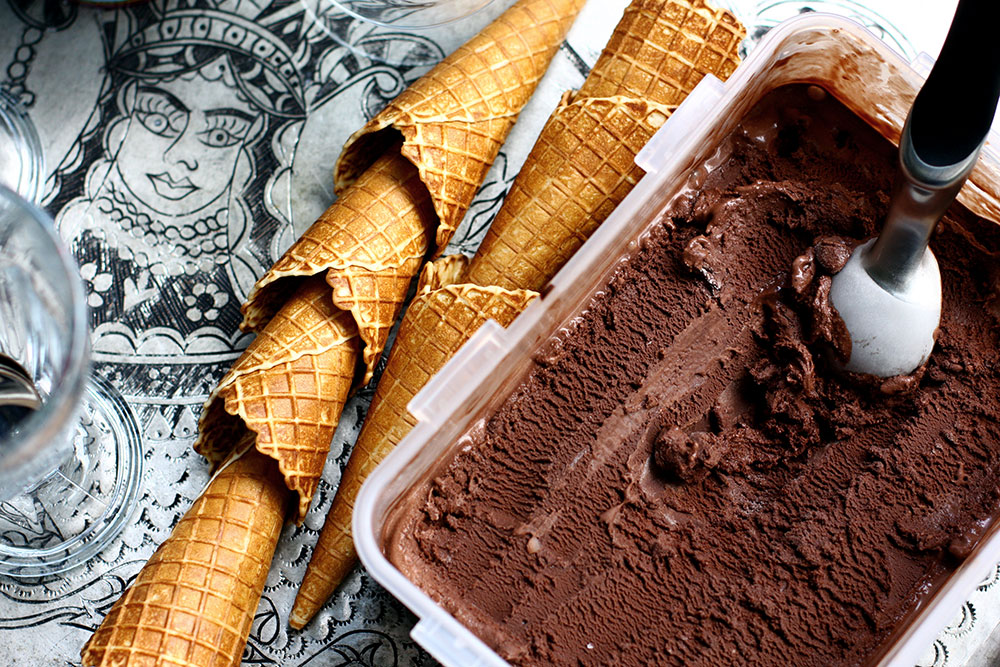 You may start churning now.
CHOCOLATE GELATO RECIPE
Recipe adapted from Saveur
Ingredients
1 cup whole milk
2 cups heavy cream
1 cup unsweetened cocoa
1 cup sugar
2 tbsp cornstarch
Pinch of salt
Method
Bring 2 cups of heavy cream to a simmer in a medium saucepan over medium heat, then remove from heat.
Combine 1 cup milk, sugar, cornstarch, salt and cocoa in a bowl, whisk, add to hot cream, and cook until sugar and cocoa dissolve (5-10 minutes).
Set aside to let cool, then cover and refrigerate overnight.
Process mixture in an ice cream maker according to manufacturer's directions.