Two ingredients (seriously, only chocolate and water) and five minutes later, you will be eating The Best Chocolate Mousse of Your Life. I promise.
And you don't even need any fancy kitchen gadgets. Patience and a bit of elbow grease are required, but we always need those in the kitchen, right?
This amazing discovery was made by the famous French chemist, Hervé This, who is also known as the man who unboiled an egg. The recipe, which is also called Chocolate Chantilly, starts with melting chocolate in water and ends with whisking it until thickened. Sounds like it goes against everything we've been taught about working with chocolate, right? Forget about everything you've been thought and try it. The recipe not only works, but also produces a mousse with the purest chocolate flavor ever.
Since the recipe has only two ingredients, it all comes down to the quality of the chocolate you use. Here are my favorite bittersweet (70% cocoa solids) chocolates to use in this recipe: Valrhona Guanaja, Valrhona Manjari, Guittard Organic Bittersweet, Callebaut 70-30-38, & Scharffen Berger Bittersweet.
If you have another favorite, feel free to substitute as long as it has 70% cocoa solids. If you find the taste of bittersweet chocolate too strong, you may add a bit of sugar.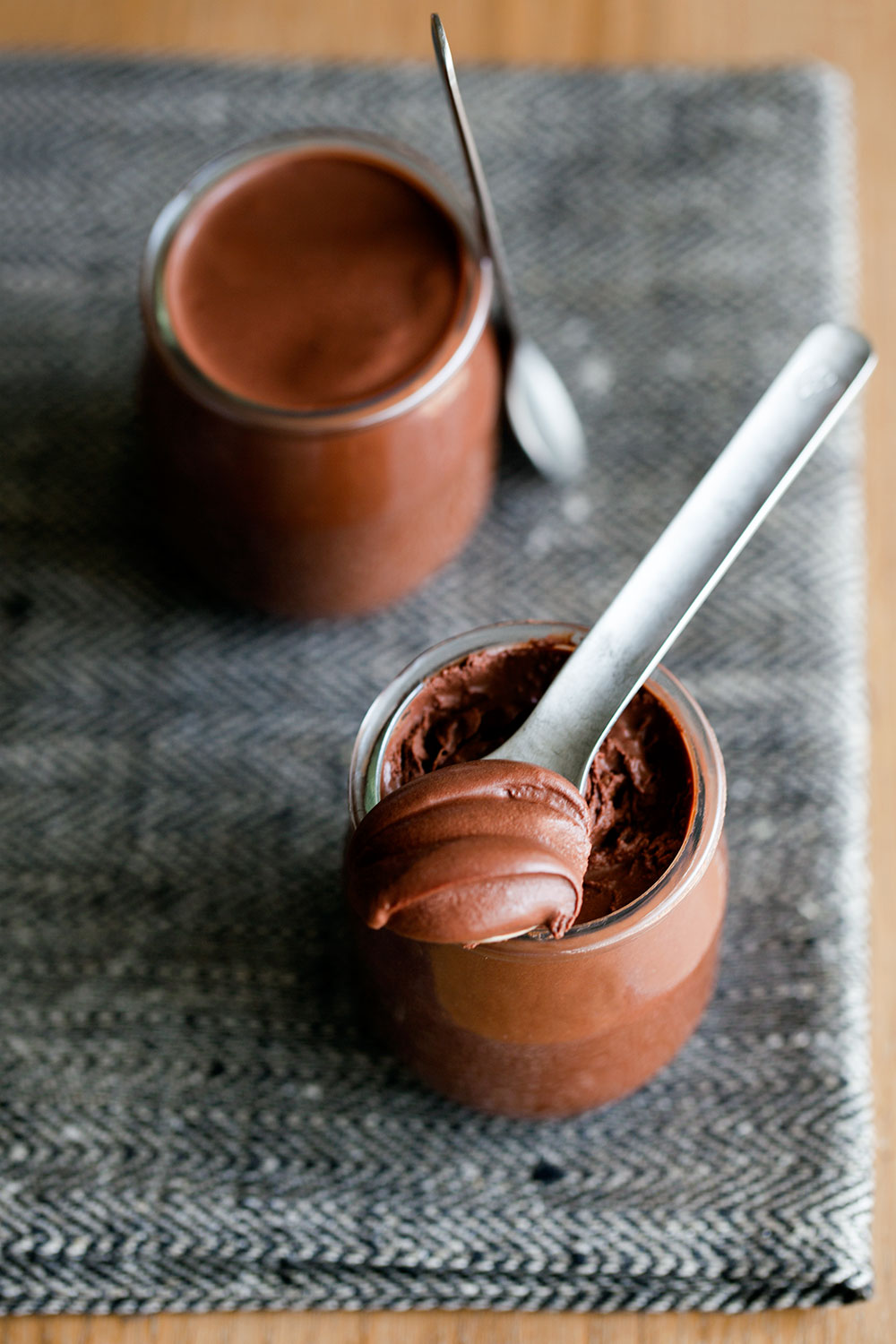 Don't take this as a mousse recipe only. It sets beautifully (after an hour in the fridge) and never looses that melt-in-your-mouth consistency. It will be perfect as a filling for my DEVIL'S FOOD CAKE recipe: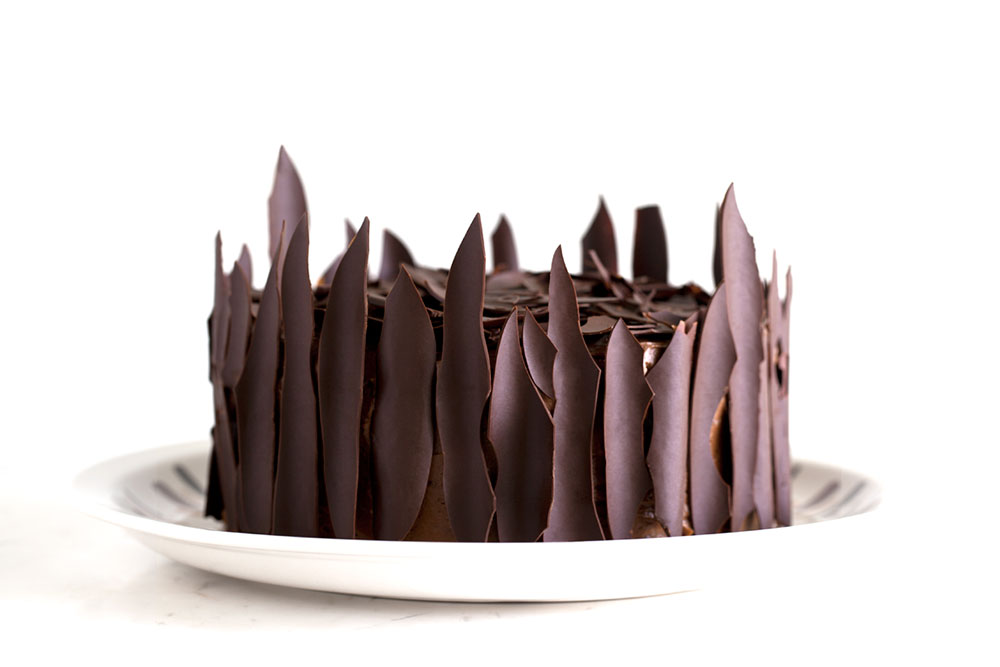 You can also flavor it with spices like cinnamon or cayenne pepper or add a tablespoon of liquor like Grand Marnier, Chartreuse or Kahlua. Just make sure the amount of liquid stays the same (subtract the amount of liquor from water).
Or boil the water first, take off heat, place a couple of Earl Grey tea bags, let infuse and then use it as your liquid. You'll have Earl Grey scented mousse in no time.
The most important part of the recipe is achieving the right consistency. I always use a wire whisk; this way you can watch the consistency closely and stop the second before it thickens. You can also use an electrical hand-held mixer, but since it whisks much faster than your hand, I'd recommend watching the consistency very closely. If you whisk it too much, the mousse will be grainy. Just take a look at the right consistency here and watch as Heston Blumenthal turns liquid into mousse.
As soon as I hit the publish button, I'll start working against a very tight deadline for my cookbook. I don't think I'll be able to post another recipe until the new year, but it feels OK knowing I'm leaving you with a great one. Wishing everyone a Merry Christmas and a Happy New Year!
MORE CHOCOLATE!
Here are some more favorite chocolate recipes from the archives:
THE BEST AND CREAMIEST CHOCOLATE ICE CREAM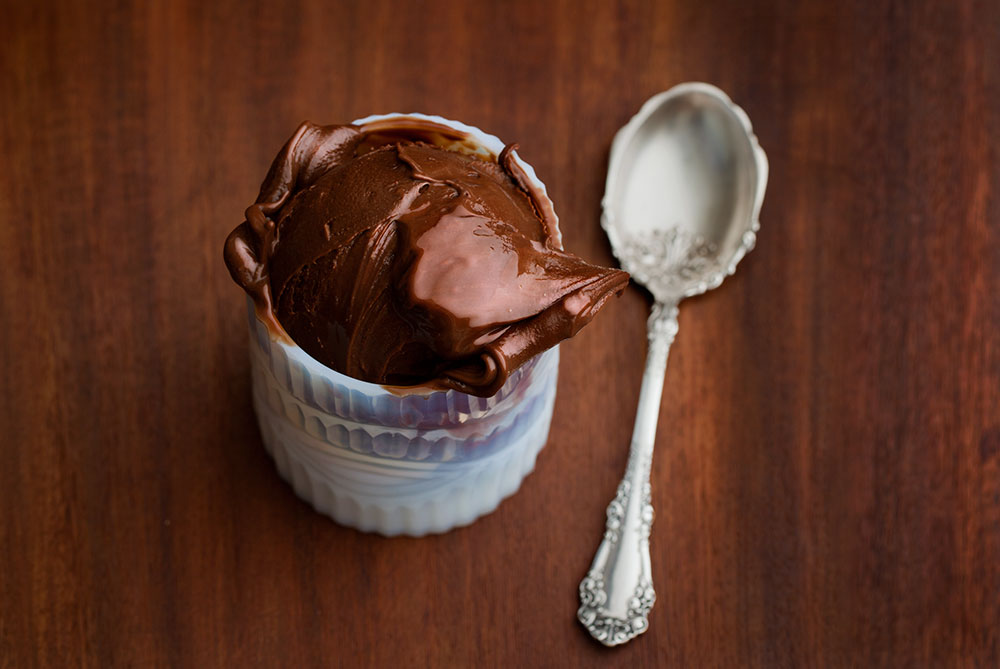 L'ORANGE: An orange-scented chocolate and almond cake covered with a lacquer chocolate glaze.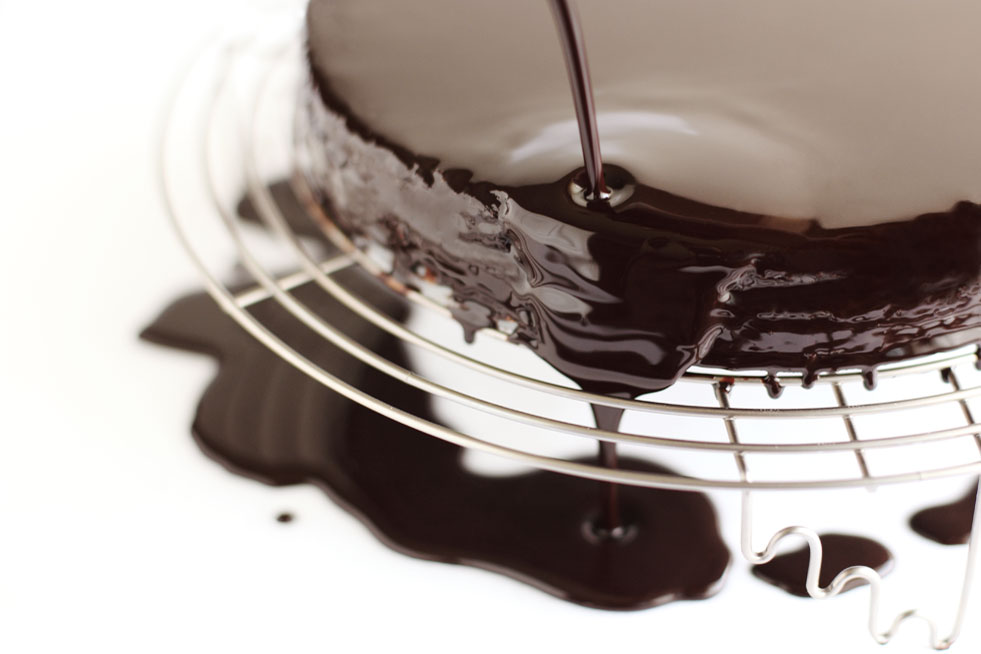 BROWNIE WEARS LACE – The brownies I designed exclusively for DOLCE & GABBANA. Fudgy brownie + creamy hazelnut butter + chocolate lace.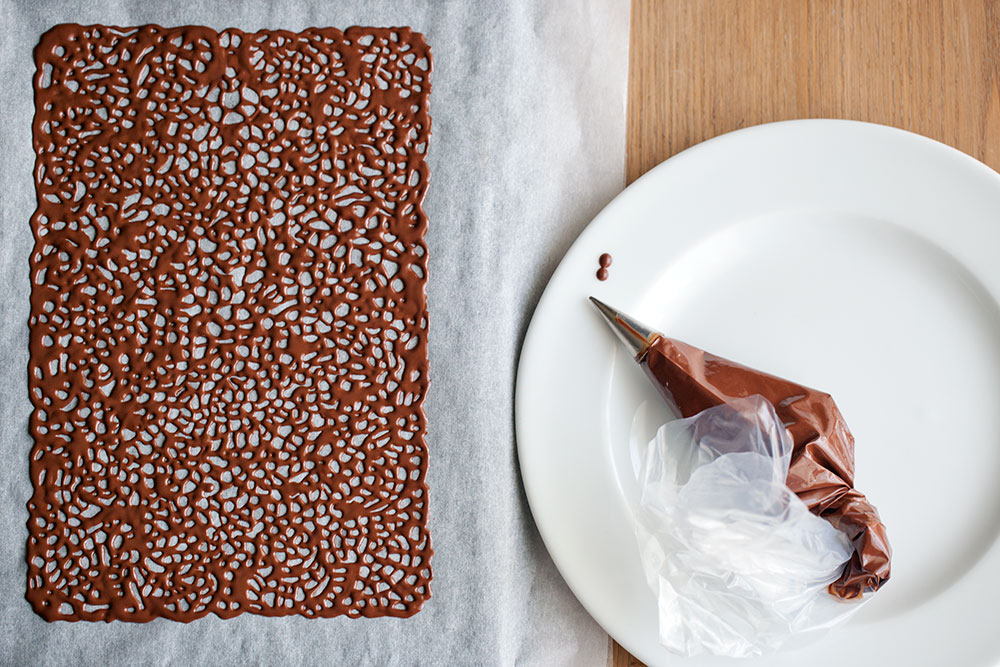 NO BAKE CHOCOLATE AND BISCUIT CAKE – A tea time favorite of Queen Elizabeth II.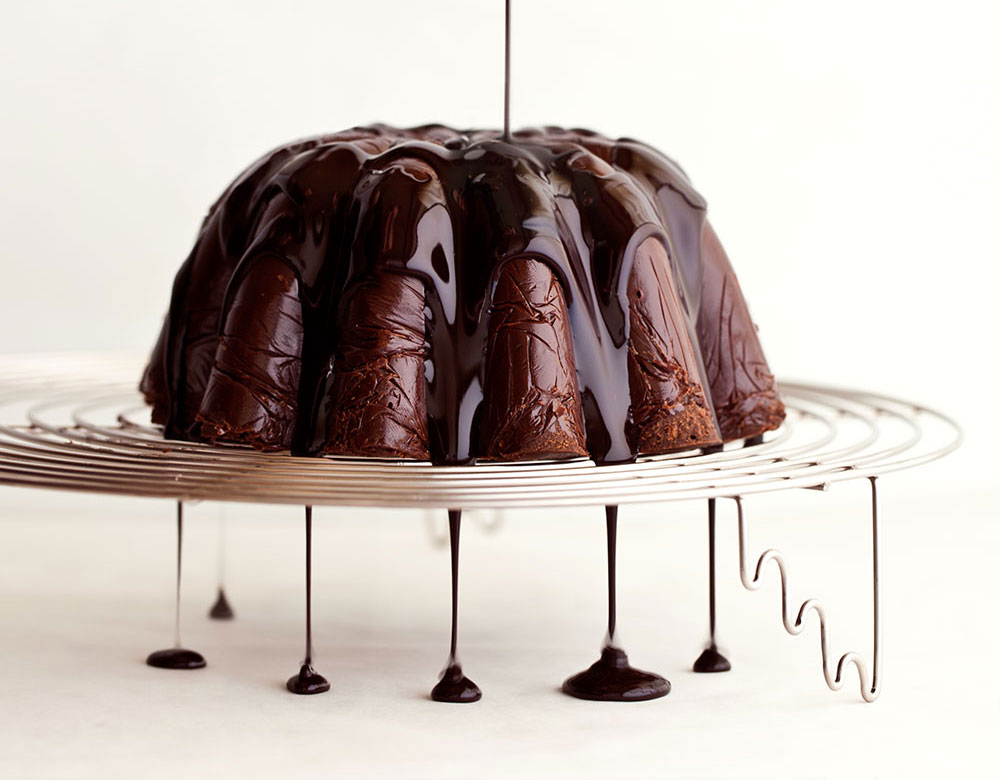 DOUBLE CHOCOLATE BUNDT CAKE with a sticky chocolate ganache glaze.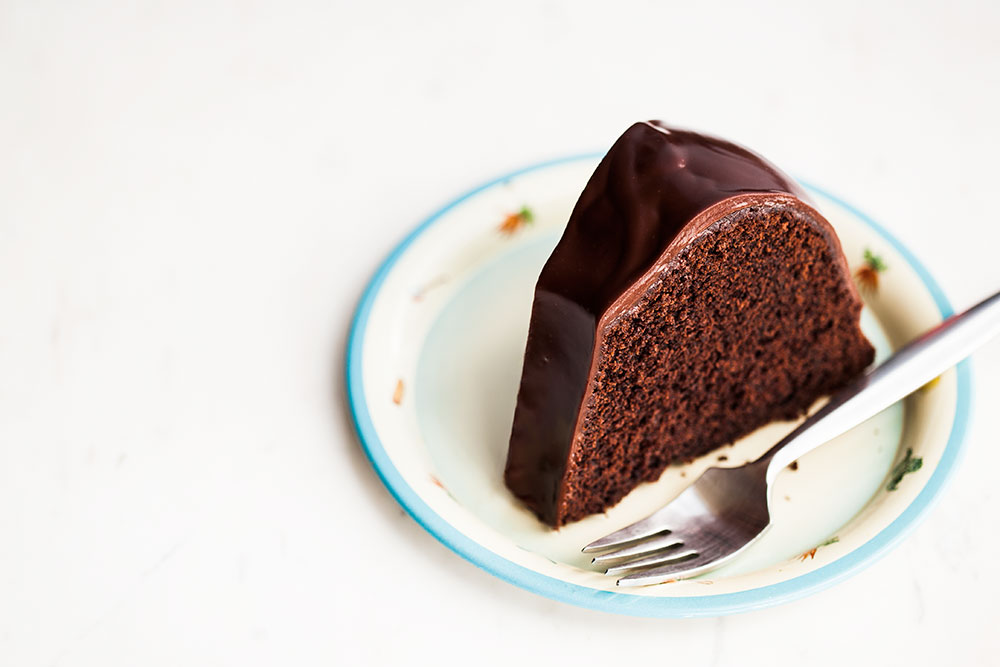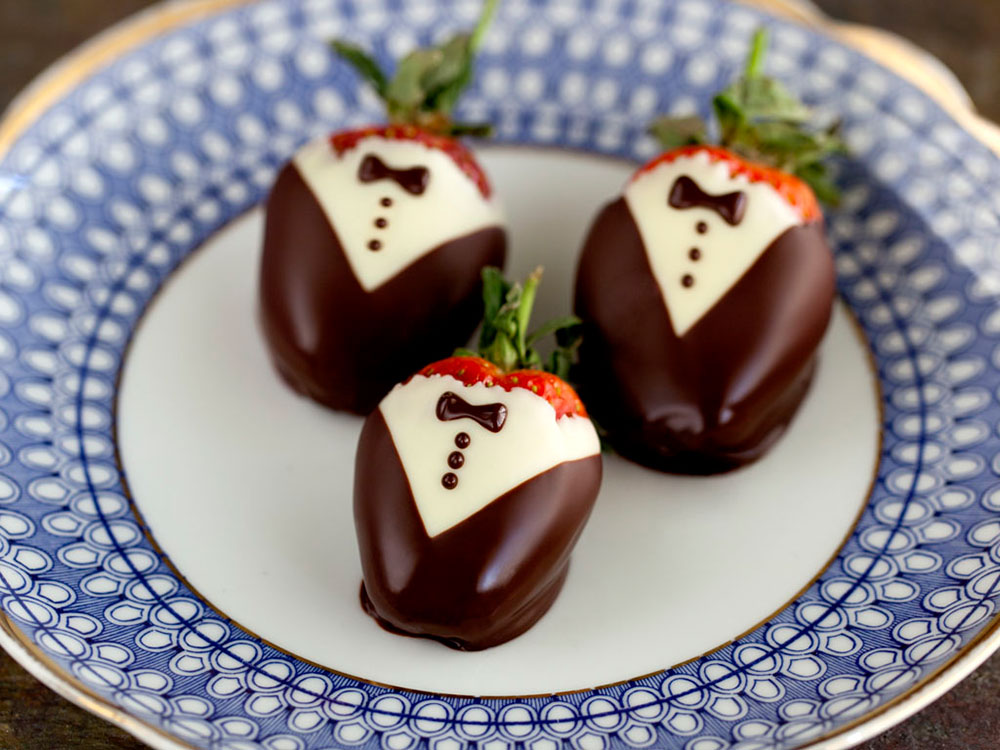 PEANUT BUTTER, BANANA and CHOCOLATE TOAST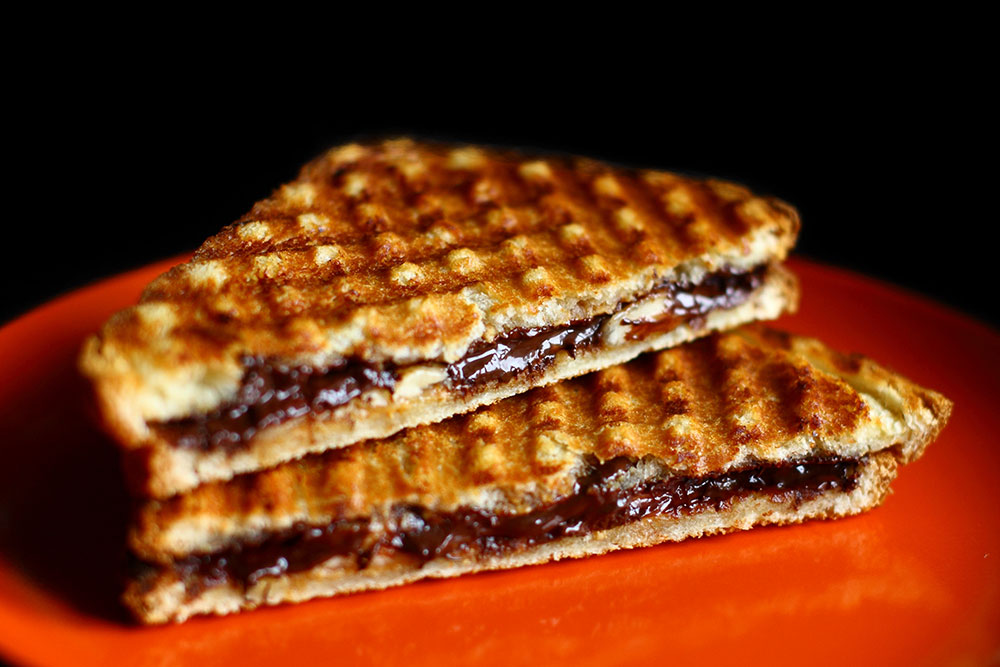 INSTANT CHOCOLATE MOUSSE (CHOCOLATE CHANTILLY)
Recipe by Herve This & Heston Blumenthal
Ingredients
4 servings
9.35 ounces (265 grams) bittersweet (%70 cocoa solids) chocolate, chopped (such as Valrhona Guanaja)
1 cup (240 ml) water
4 tbsp sugar, optional
Method
Place a large mixing bowl on top of another slightly smaller one, filled with ice and cold water (the bottom of the large bowl should touch the ice). Set aside.
Put chocolate and water (also sugar and/or liquor if you're using) in a medium-sized pan and melt the chocolate over medium heat, stirring occasionally.
Pour the melted chocolate into the mixing bowl sitting on top of ice and water, and start whisking with a wire whisk (or an electrical hand-held mixer) until thick. Watch the texture as you whip and make sure not to over-whip as it will make the mousse grainy. If the mousse becomes grainy (which is possible at your first try), transfer it back into the pan, reheat until half of it is melted, pour it back to the mixing bowl and whisk again briefly.
Divide into four serving cups and serve immediately.