I made up something called a Monday Morning Syndrome Cake a while ago. It is basically a cake that you bake on a Sunday night, which helps you to survive the cubicle cabin fever on the first working day of the week.  And somewhere along the line I completely forgot about this genius idea. No wonder why I've been grumpy on Monday mornings lately.
So when I received my weekly delivery of organic produce and saw these rubies sparkling, I couldn't help but bake these Sour Cherry Crumb Bars. The sourness of the cherries resting on an air-light cake is perfectly complemented by the sweet buttery crumbs on top.
And what if it's not Monday tomorrow? Bake it right now and call it a "Thank God It's Friday Morning Cake". I am sure your co-workers won't get hung up on the name so much.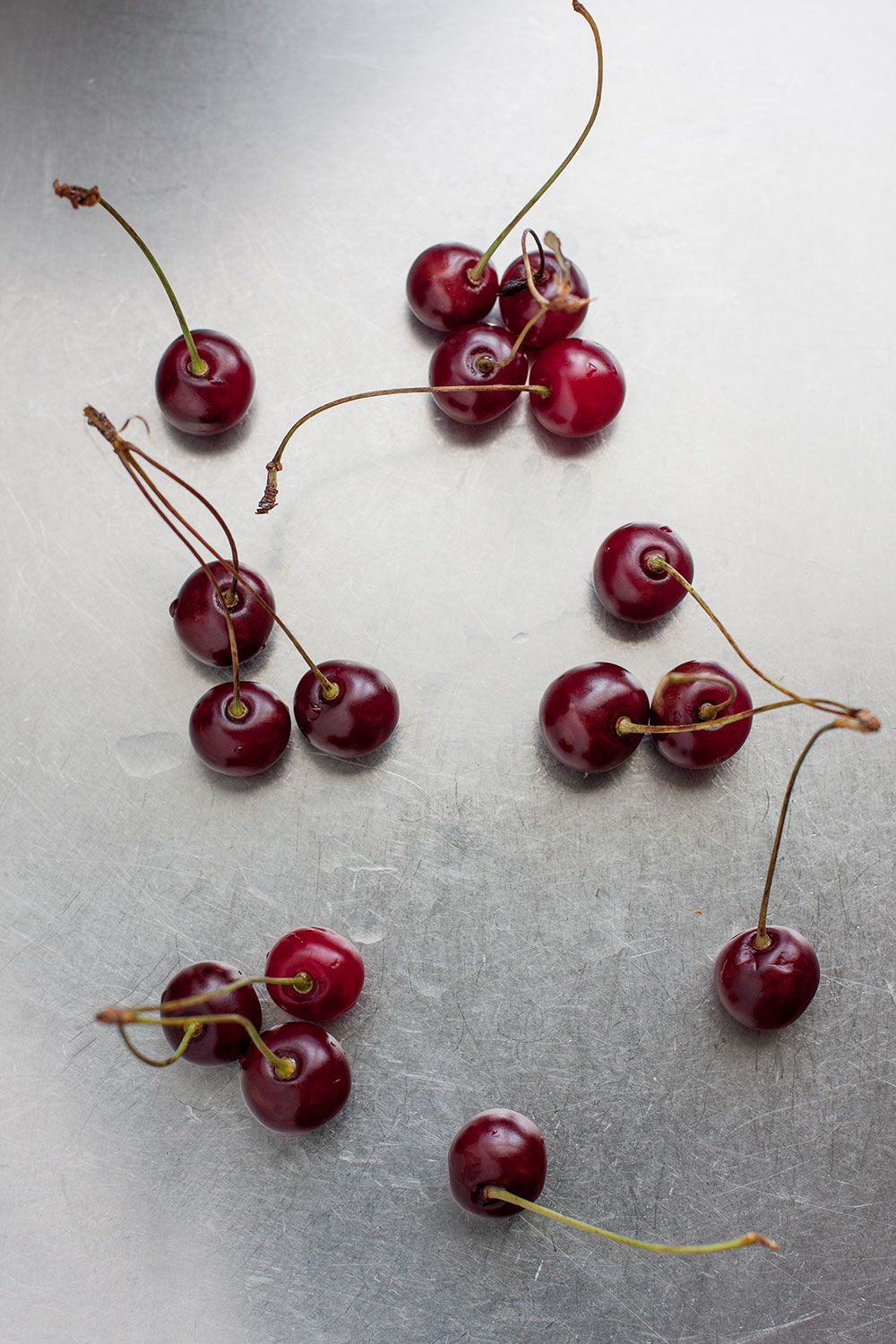 If you can't find sour cherries, these crumb bars can also be made with any stone fruit or berries that are in season. Hope you enjoy.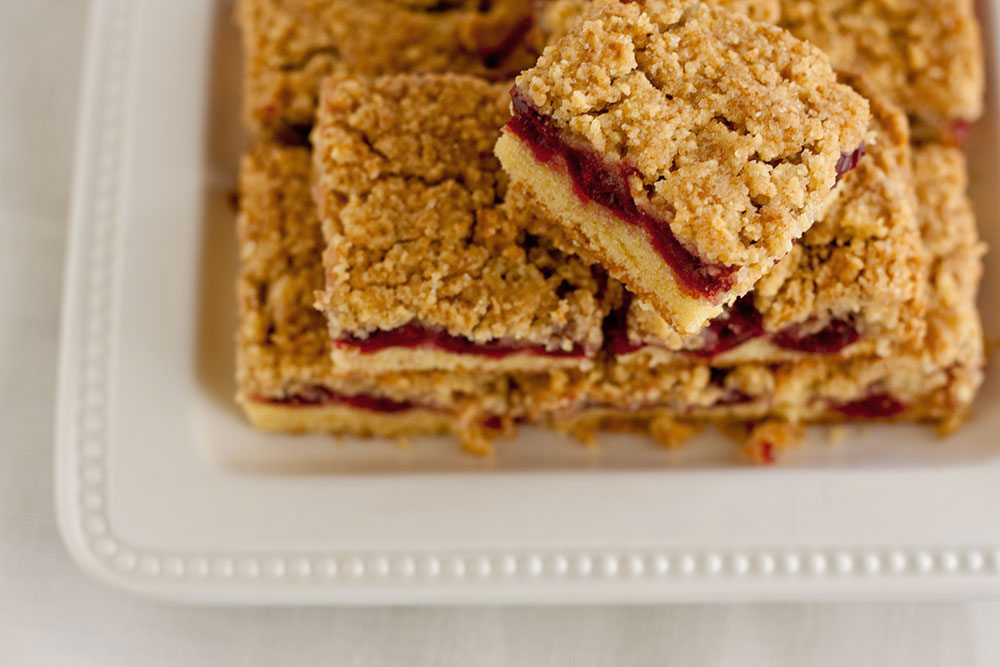 SOUR CHERRY CRUMB BARS RECIPE
Ingredients
For the crumb topping:
1+1/4 cups all-purpose flour
1/2 cup + 2 tbsp sugar
1/4 tsp salt
6 tbsp butter, cold and cut into cubes
For the cake:
1 pound (2+1/2 cups) sour cherries, pitted
1 cup flour
1/2 tsp baking powder
1/4 tsp salt
1 stick unsalted butter, at room temperature
1 cup confectioners' sugar
2 large egss
1 tsp vanilla extract
Method

Preheat your oven to 350 degrees F. Butter a 9-inch square baking pan and line with parchment paper, leaving a 2-inch overhang on two sides. Butter and flour parchment and pan, tapping out excess flour.
To make the crumb topping, mix flour, sugar and salt in a food processor. Add cold butter (cut into 1/4-inch cubes) to the flour mixture and pulse until the butter cubes are pea-sized and coated with flour. Do not let the dough come together in a ball. Refrigerate until ready to use.
To make the cake, whisk  flour, baking powder, and salt in a medium bowl and set aside. Working in the bowl of a stand mixer, beat butter and confectioners' sugar until light and fluffy; beat in eggs, one at a time. With mixer on low, beat in vanilla, then flour mixture.
Spread batter in prepared pan. Sprinkle with pitted sour cherries and top with the crumb topping.
Bake for 40 to 45 minutes, or until the crumbs are golden and a thin knife inserted into the center comes out clean. Let cool completely in pan. Using paper overhang, lift cake from pan and cut into 16 bars.