Sweeter than an orange, larger than a tangerine. This seedless, deep orange-colored beauty is called a clementine.
You can buy them for their looks alone. I had a different motive. You remember my "Monday morning syndrome" cake? I was in desperate need of one this week.
Inspired by the "Olive Oil and Sherry Pound Cake" recipe from Alice Medrich's book "Pure Dessert", this cake combines the floral and sweet taste of clementines with a rich extra-virgin olive oil – a very thoughtful gift from a friend of mine whose father has an olive grove located in Southwest Turkey.
After tasting this cake, I feel like I will never use butter in a citrus cake again. This cake is very rich but not heavy. It is moist and light. Perfect characteristics for a cake, if you ask me.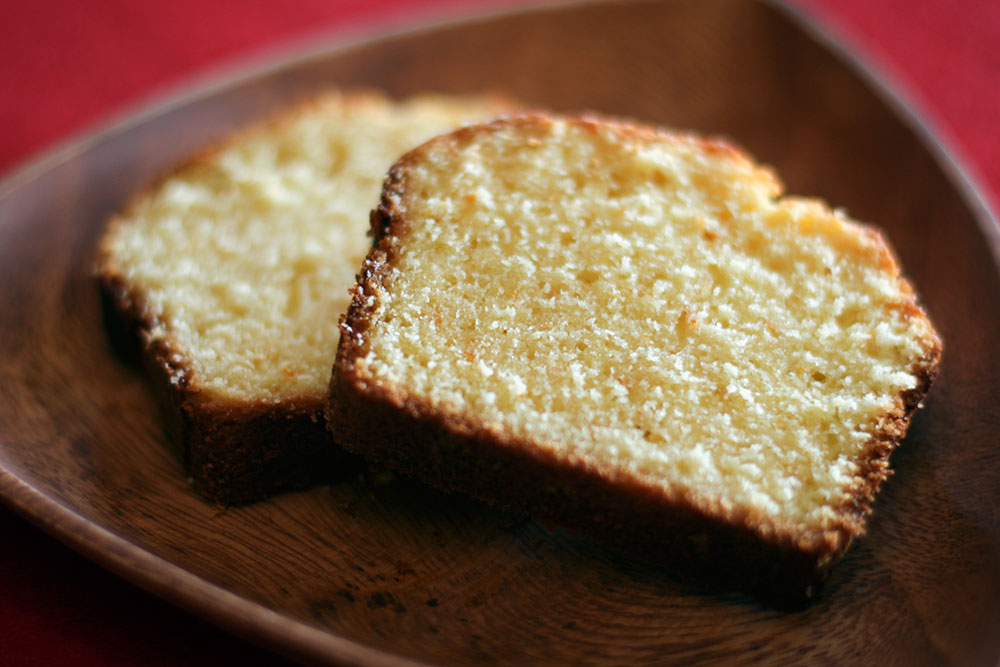 So if you are looking for a recipe to cheer you up on a Monday morning, give this recipe a try. I promise, you're in for a treat.
CLEMENTINE AND OLIVE OIL CAKE RECIPE

(Inspired by"Olive Oil and Sherry Pound Cake" recipe from Alice Medrich's "Pure Dessert")
Ingredients
2 cups all purpose flour
1+1/2 tsp baking powder
Pinch of salt
1 cup granulated sugar
2/3 cup extra-virgin olive oil
2 tbsp clementine zest*
3 large eggs
1 cup clementine juice*
* Depending on size, 2-3 clementines would be enough for the zest and juice.
Method
Preheat oven to 375 degrees F (180 degrees C). Grease and flour one 12 x 4 inch loaf pan.
Sift together the flour, baking powder and salt into a large bowl.
In a mixing bowl, combine sugar and clementine zest and rub together to extract the fragrant oil from the zest.
Add olive oil and mix on high speed until completely combined (preferably with the whisk attachment).
Beat in the eggs, one at a time, beating well after each addition.
Add 1/3 of the flour mixture and mix on slow speed.
Add half of the clementine juice and continue mixing.
Add another 1/3 of the flour mixture, followed by the rest of the clementine juice and the remaining flour mixture and beat until combined between each addition.
Pour batter into the prepared pan.
Bake for 50 minutes or until a toothpick inserted in the center comes out clean.
Remove the cake from the oven, wait 10 minutes for it to cool down and then remove from the pan.