Perfectly balanced layers of joconde, buttercream and ganache, dusted with matcha powder to resemble grass and painted with thin streaks of matcha glaze to look like bamboo stalks. The slice of cake on the left is called "Bamboo" and it is from the most inspiring patisserie I've visited in Paris: Sadaharu Aoki.
At Sadaharu Aoki, located just a few blocks away from Jardin du Luxembourg (the largest public park in Paris), you can see his detail-oriented nature in everything he presents. And what makes him incredibly unique is his ability to incorporate Japanese ingredients into classic French pastries with refinement and subtlety.
I wasn't allowed to take photos inside the shop, so I can only show what I bought. And believe me, bringing these to my hotel room without taking any bites was quite the challenge.
Let's start with chocolate.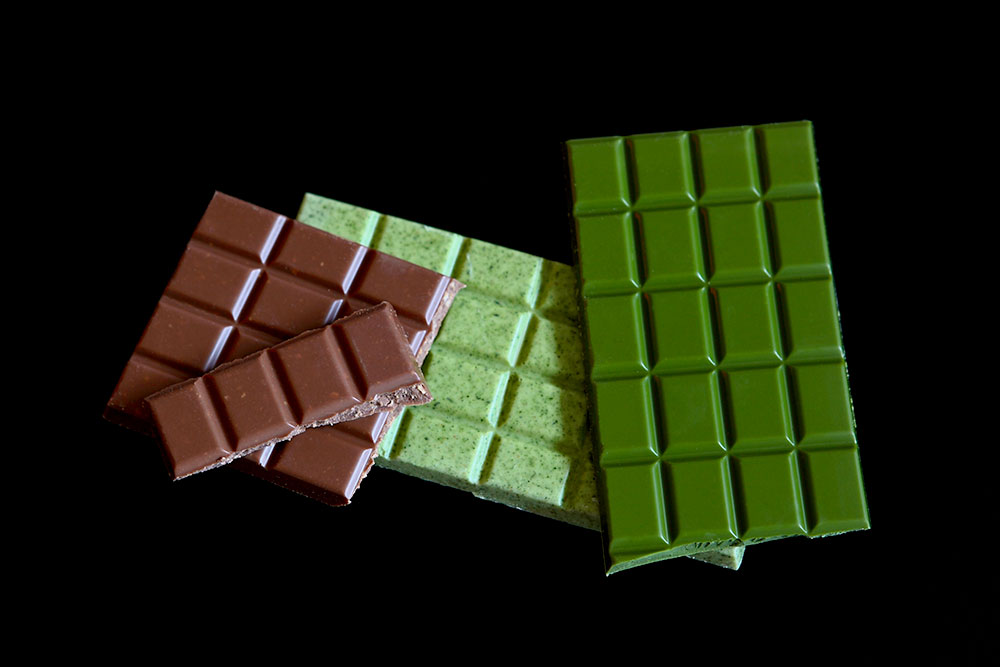 The one on the left is milk chocolate with yuzu and the other two are white chocolate, flavored with matcha. The combination of white chocolate, salt and matcha is a favorite of mine.
And here are bon bons filled with flavored ganache. The tops are painted with a mixture of cocoa butter and food coloring, hinting the starring ingredient inside.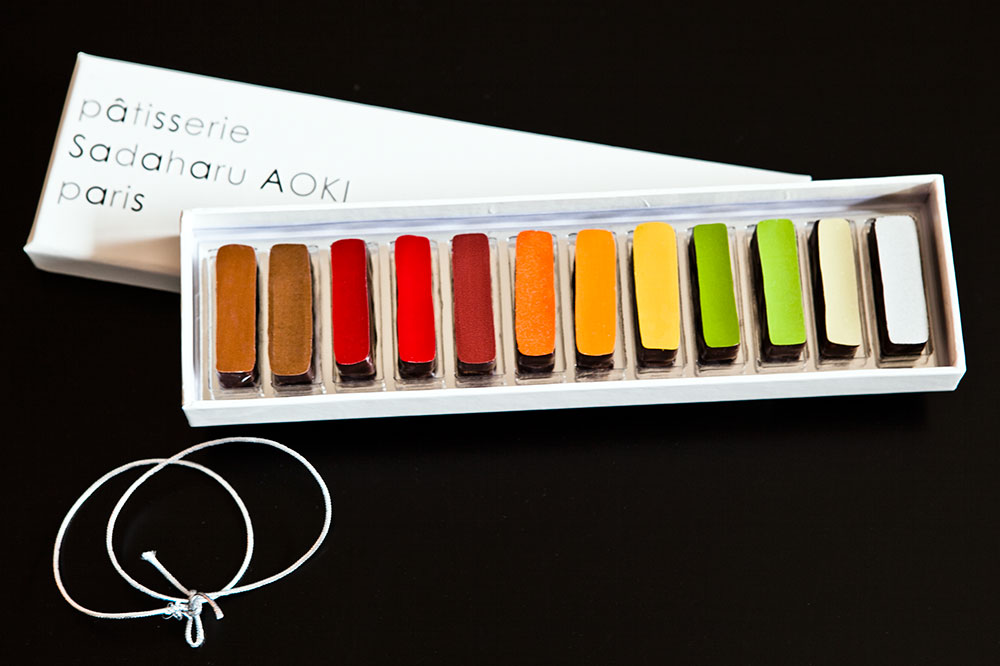 From left to right: Caramel, coffee, cassis, raspberry, strawberry, orange, passion fruit, lemon, wasabi, green tea, Earl Grey and coconut.
Financiers with matcha and sesame seeds: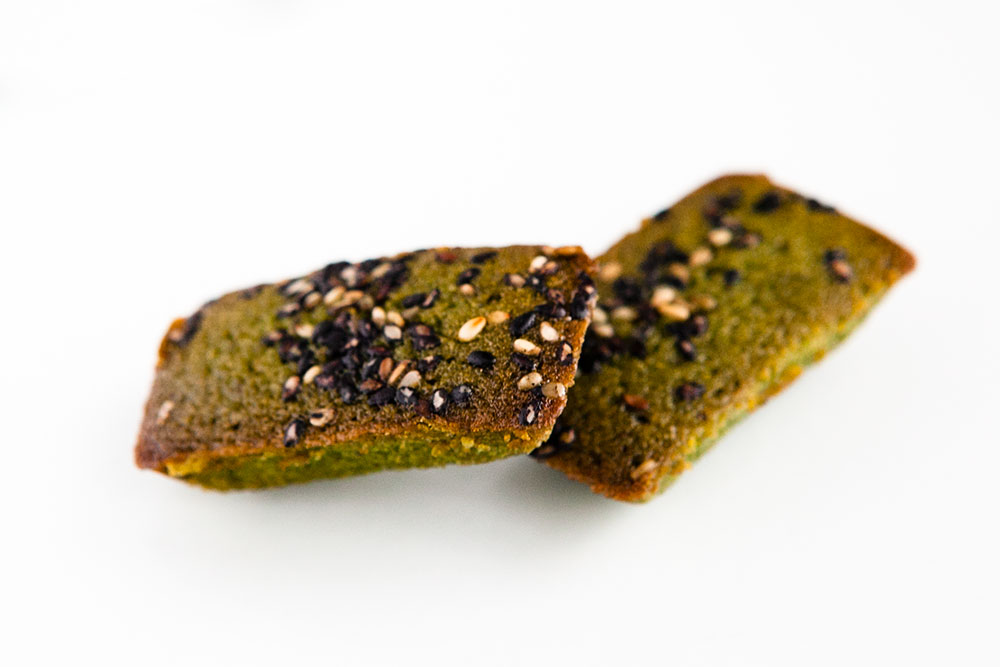 Again, my favorite, Bamboo: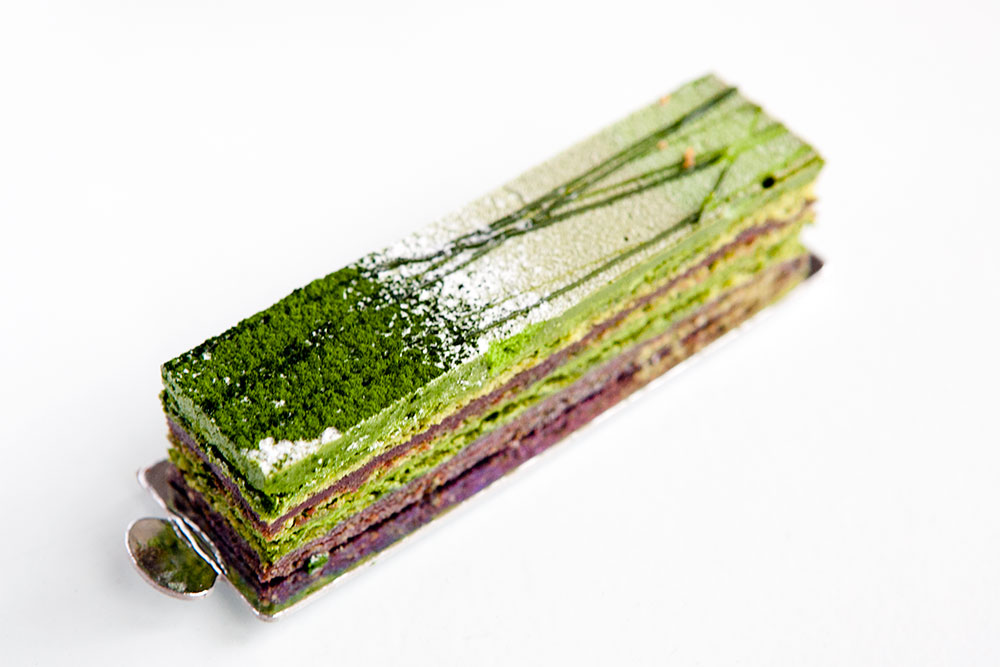 Another delicate cake, called Cassis Chocolat, this time flavored with cassis (way too subtle), almonds and chocolate.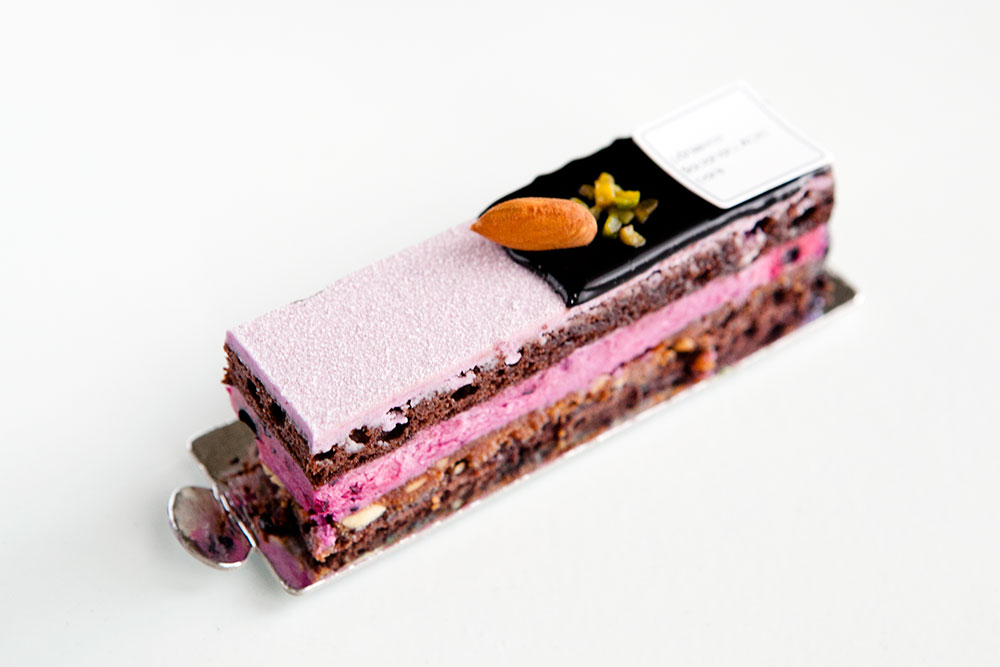 Sadaharu Aoki is also known for his mille feuilles and eclairs. His black sesame eclair is highly recommended (the only thing that didn't survive the trip to my hotel room).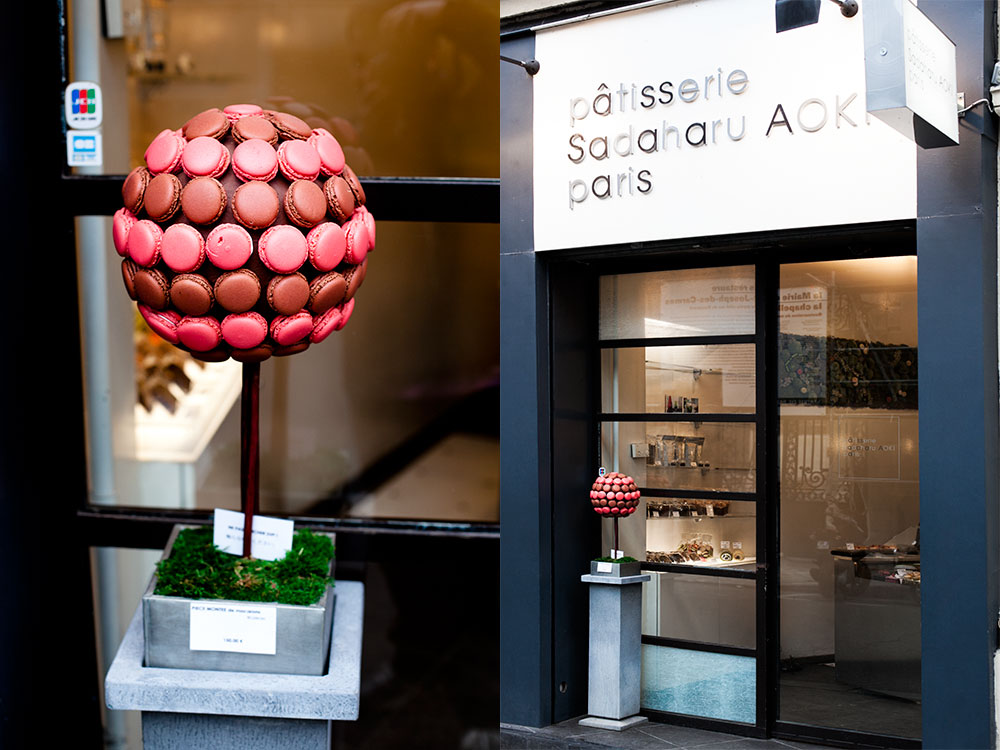 If you have limited days in Paris, keep in mind that there's also a Sadaharu Aoki corner at Lafayette Gourmet. There are also corners of various other patisseries on the same floor, so you'll get a chance to visit them all in one shot.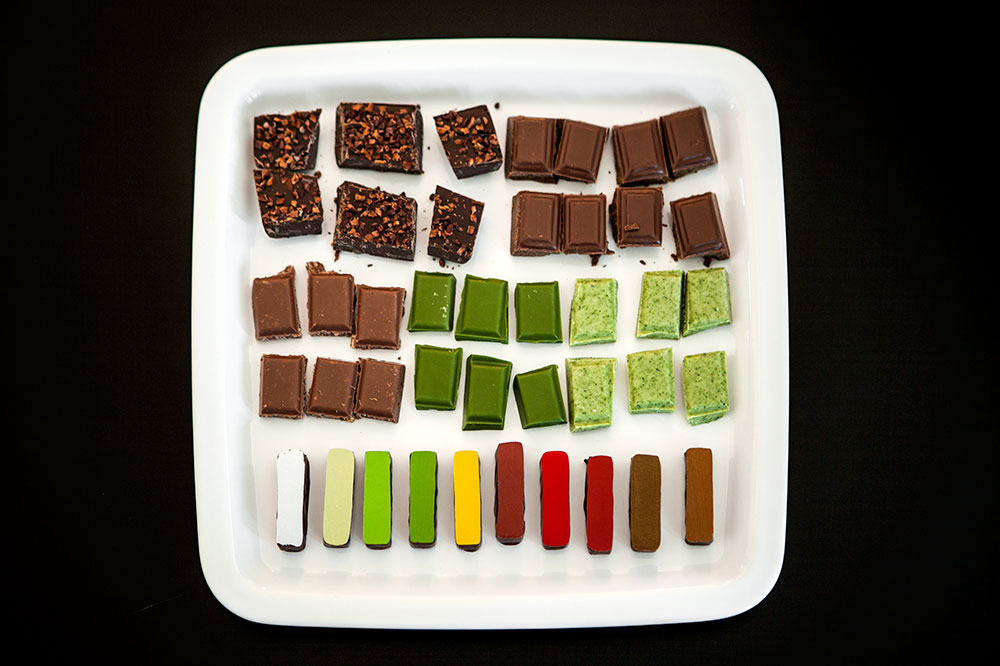 35 rue de Vaugirard, Paris 75006
56 boulevard de Port Royal, Paris 75005
40 boulevard Haussmann, Paris 75009 (Lafayette Gourmet)