After visiting Denise Acabo's shop in Paris, I became a whole other person. For instance, I started using a different kind of currency: Caramels! Let me explain further with an example: "Bonjour Monsieur, how much is this beautiful iron tray?" "60 Euros." "Mon Dieu! That's like 60 caramels."
Sure it was beautiful. It even had a hypnotizing effect if you stared for too long, but still… What would you have done? Mountain of caramels from A l'Etoile d'Or or an iron tray? Exactly.
But this doesn't mean I've left the flea market empty-handed. Thanks to my bargaining skills, sharpened during many visits to the Grand Bazaar, I've managed to buy an eggbeater that looked like it jumped right out of "The French Chef" – for 8 caramels only.
According to my research, if you're into flea markets, there are two major ones to see in (or in close approximation of) Paris: Puces de Vanves and Puces St-Ouen de Clignancourt.
Here are some photos from Puces de Vanves.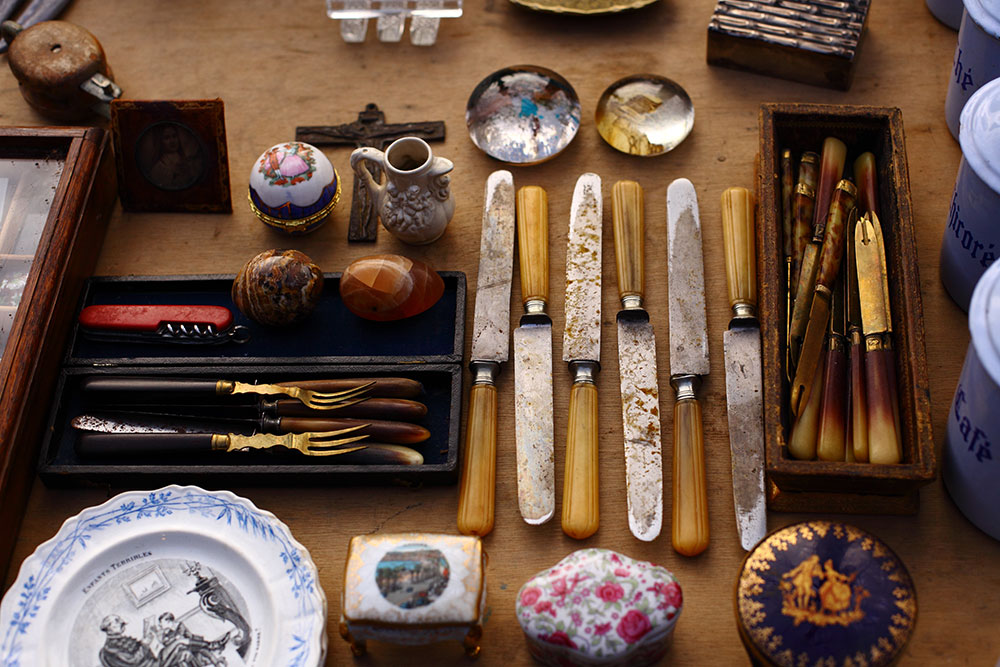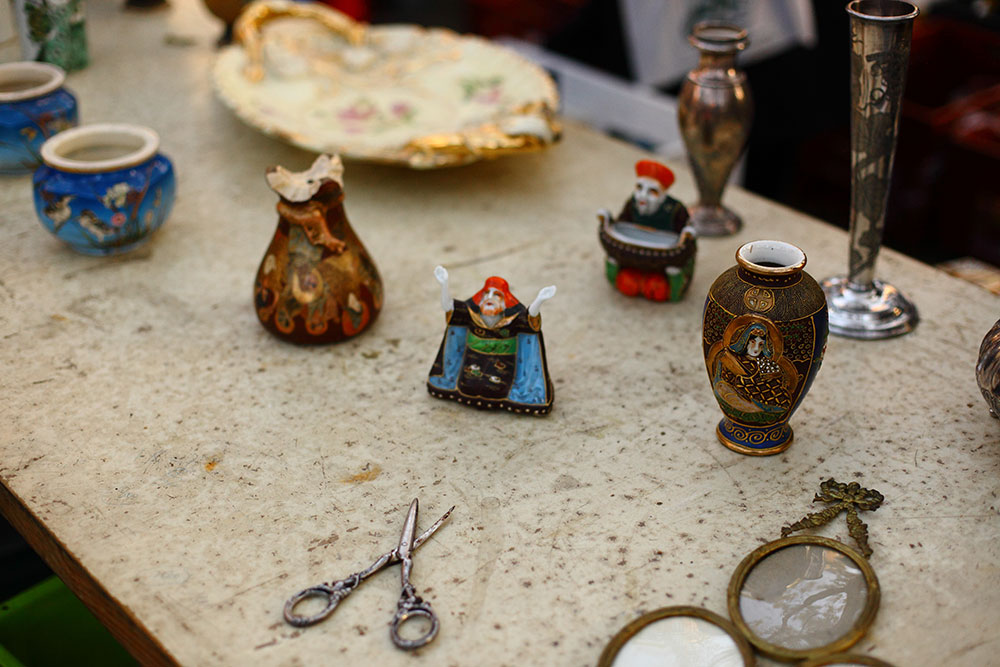 I collect dog figurines, so the one below caught my eye instantly. Turns out it is a perfume bottle, priced at 75 caramels!
Two dozen caramels + five bittersweet chocolate bars filled with melt-in-your-mouth caramel from Bernachon or a cute dog half filled with perfume? I know, it is no contest.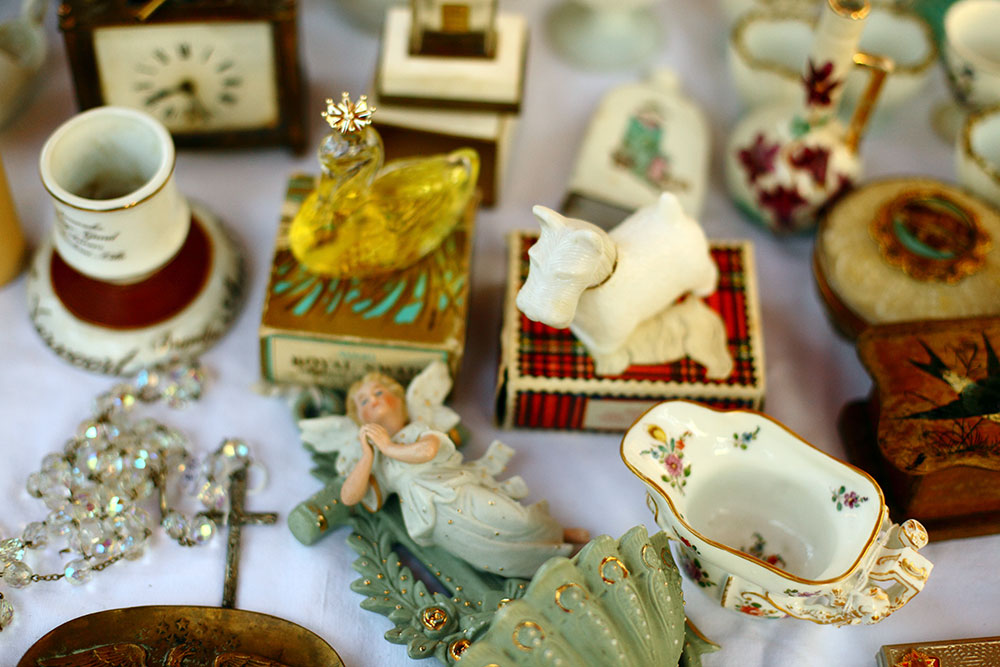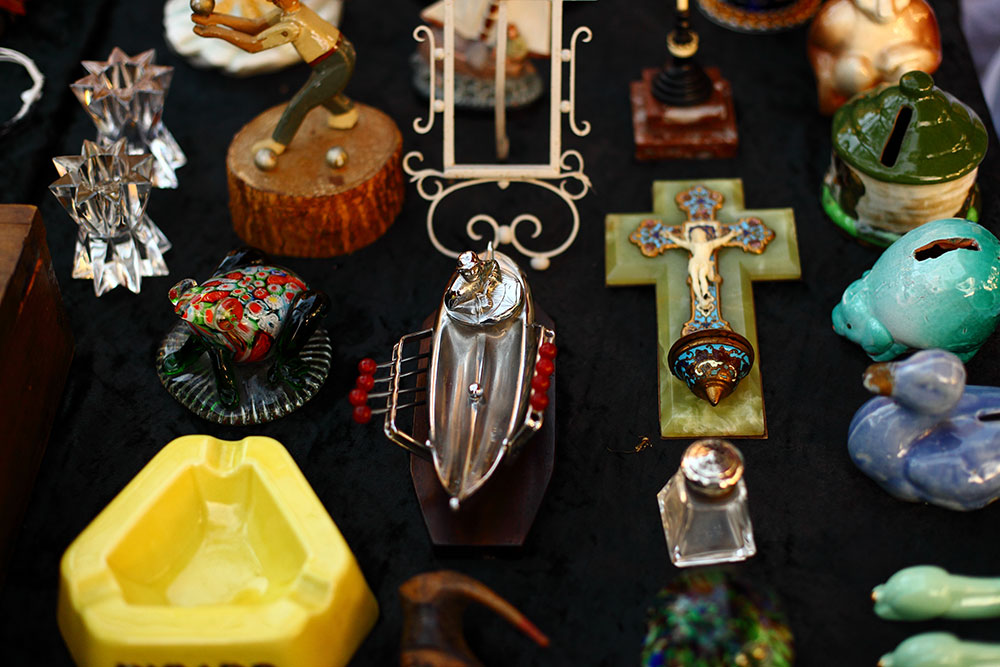 Here's my eggbeater. Only 8 caramels.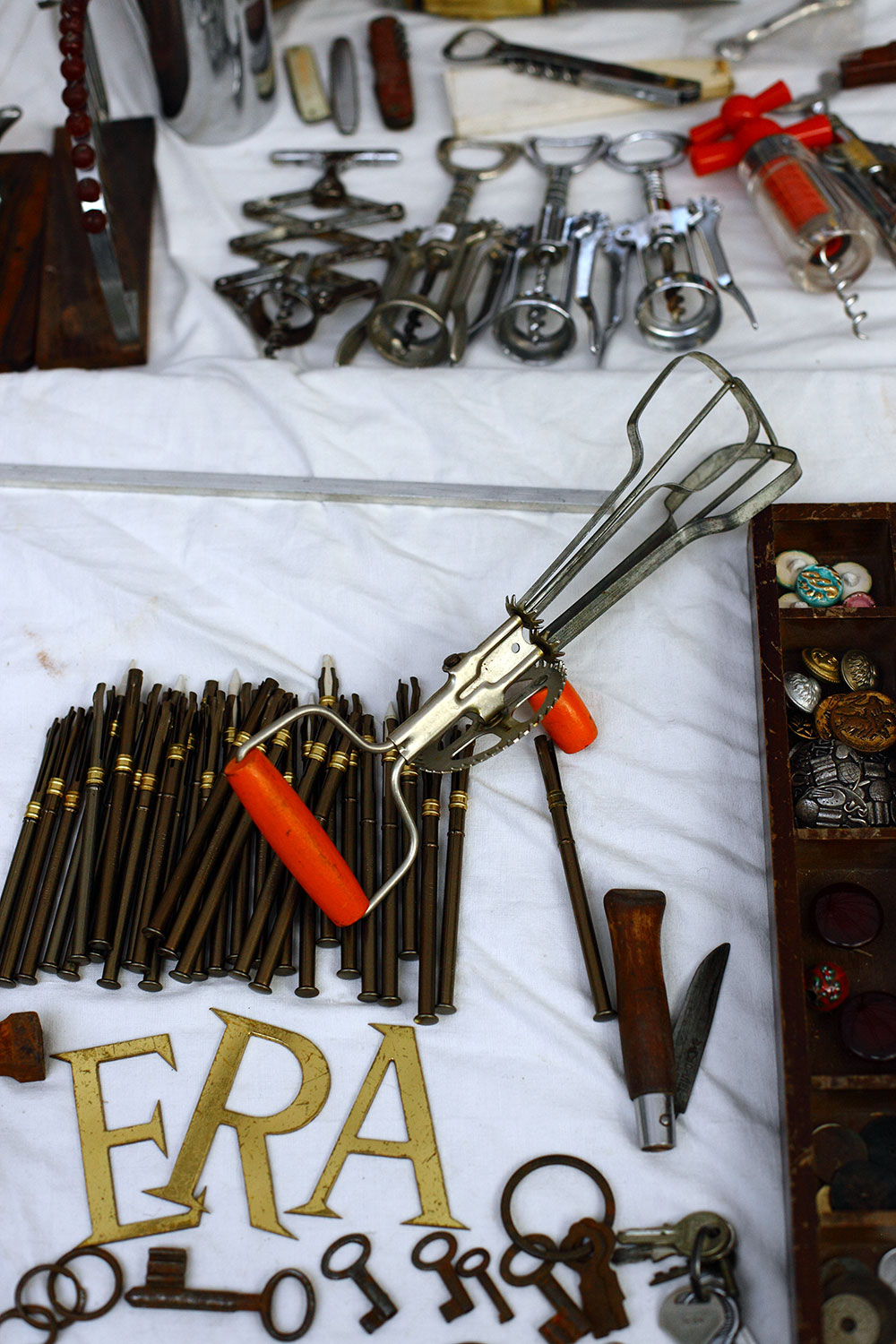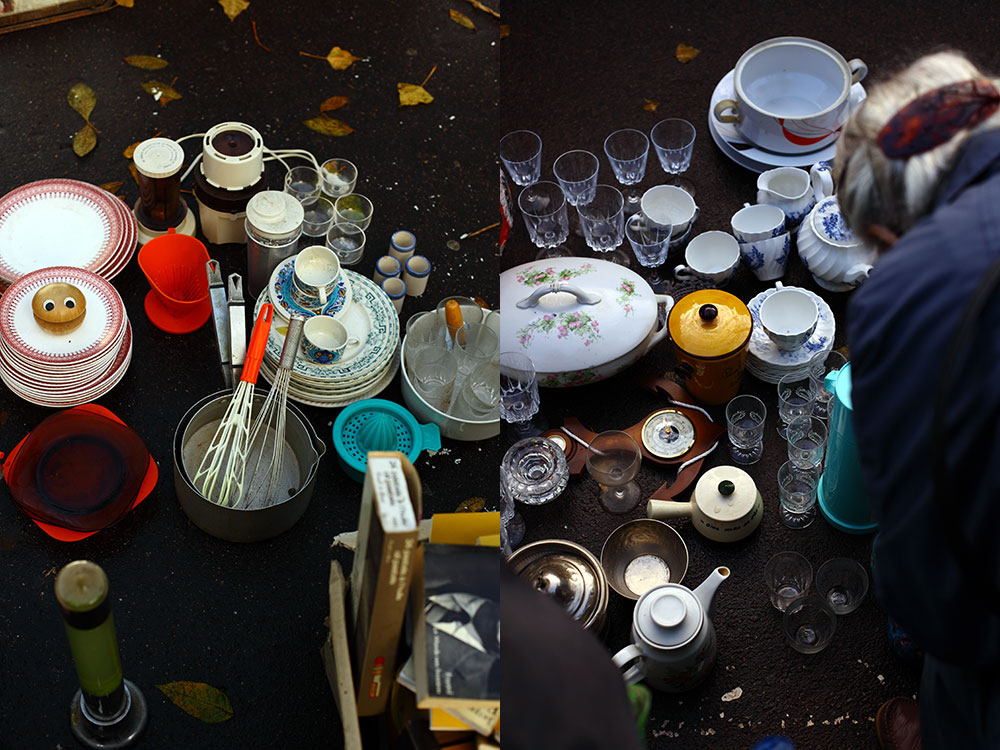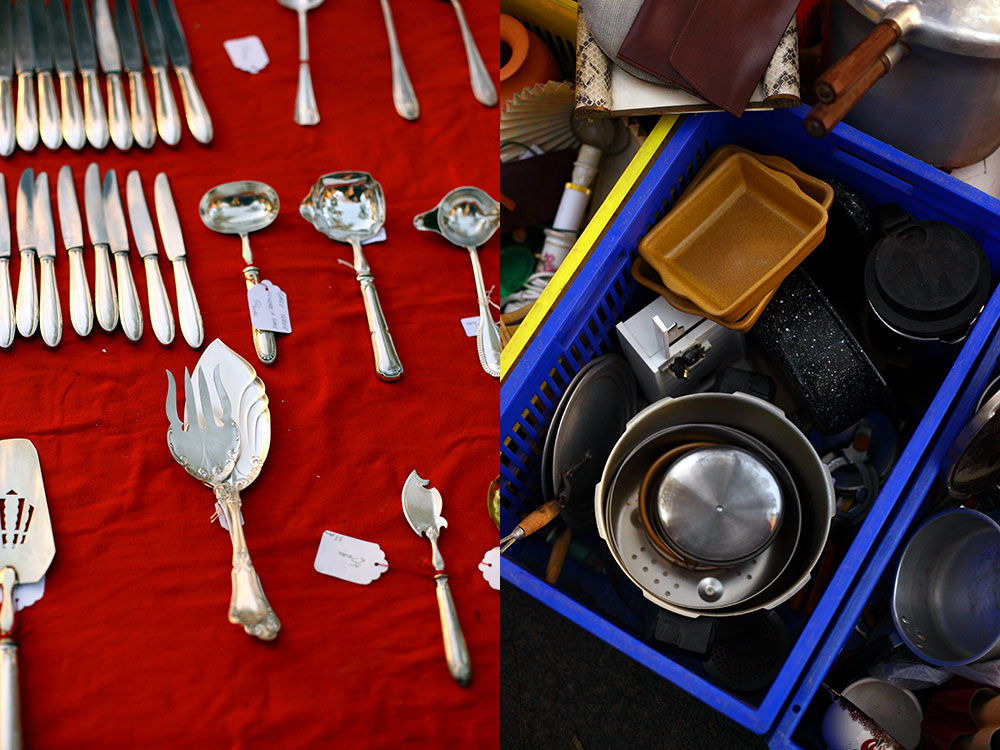 And here comes the deal of the day! These wooden Tintin figurines started at 15 caramels, the seller went down to 8 after he saw my eyebrow raised in disbelief, and finally down to 4 right after I turned my back and started walking away. It was a good deal, but I was planning on visiting Dehillerin the day after and knew instinctively that I'd need all the space in my luggages I can get.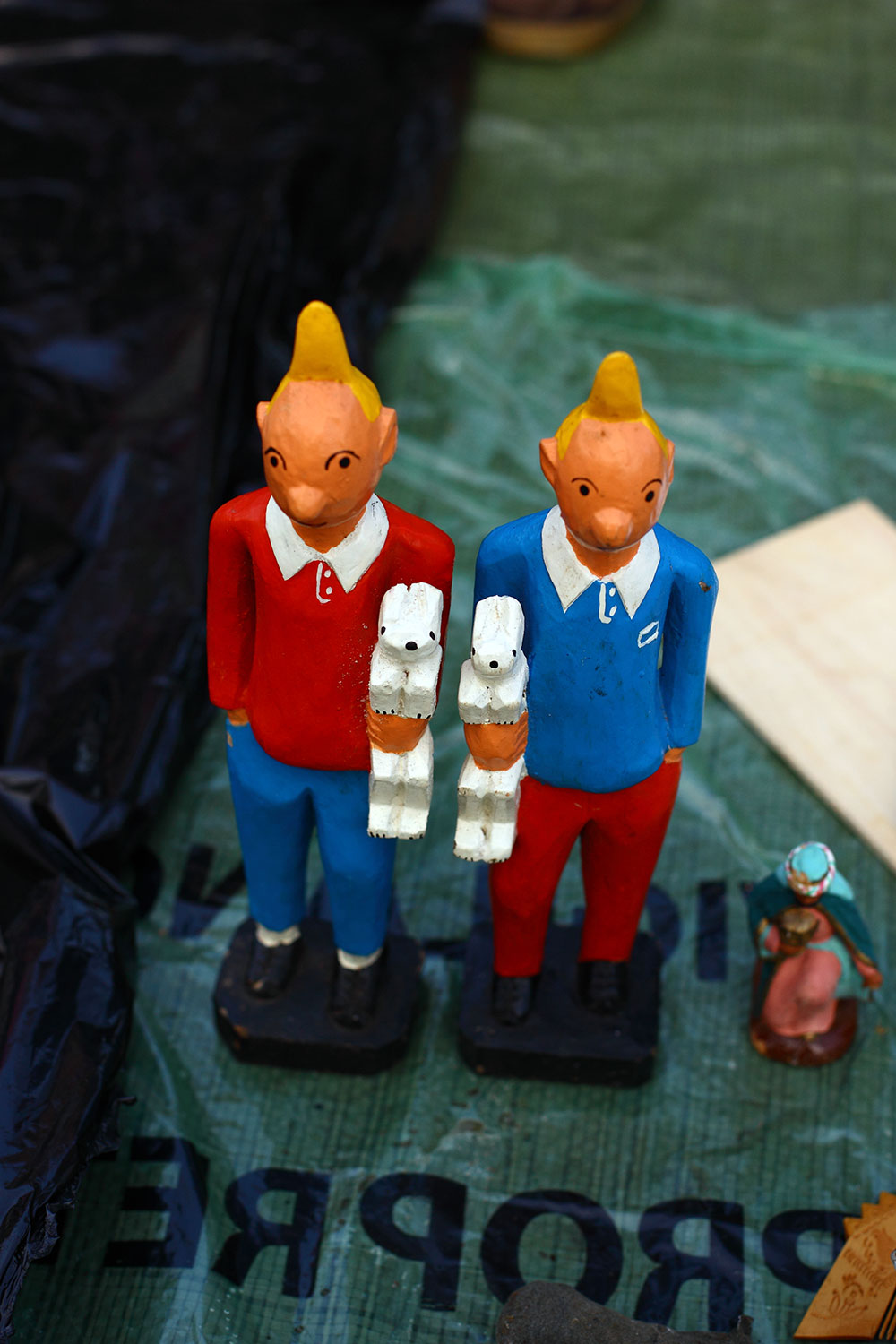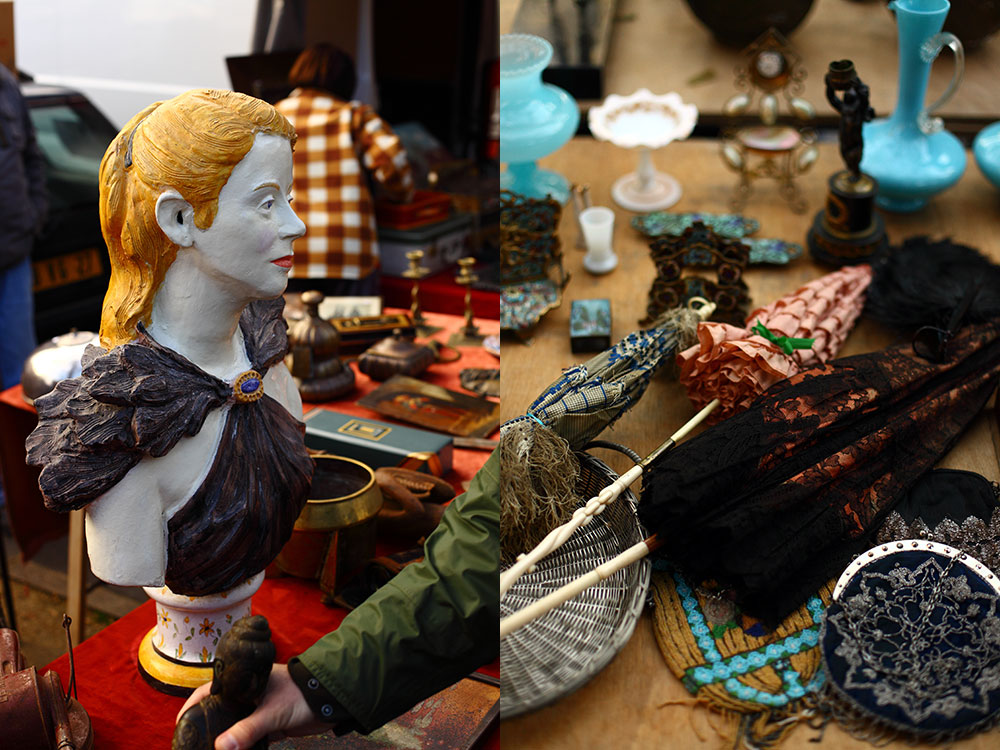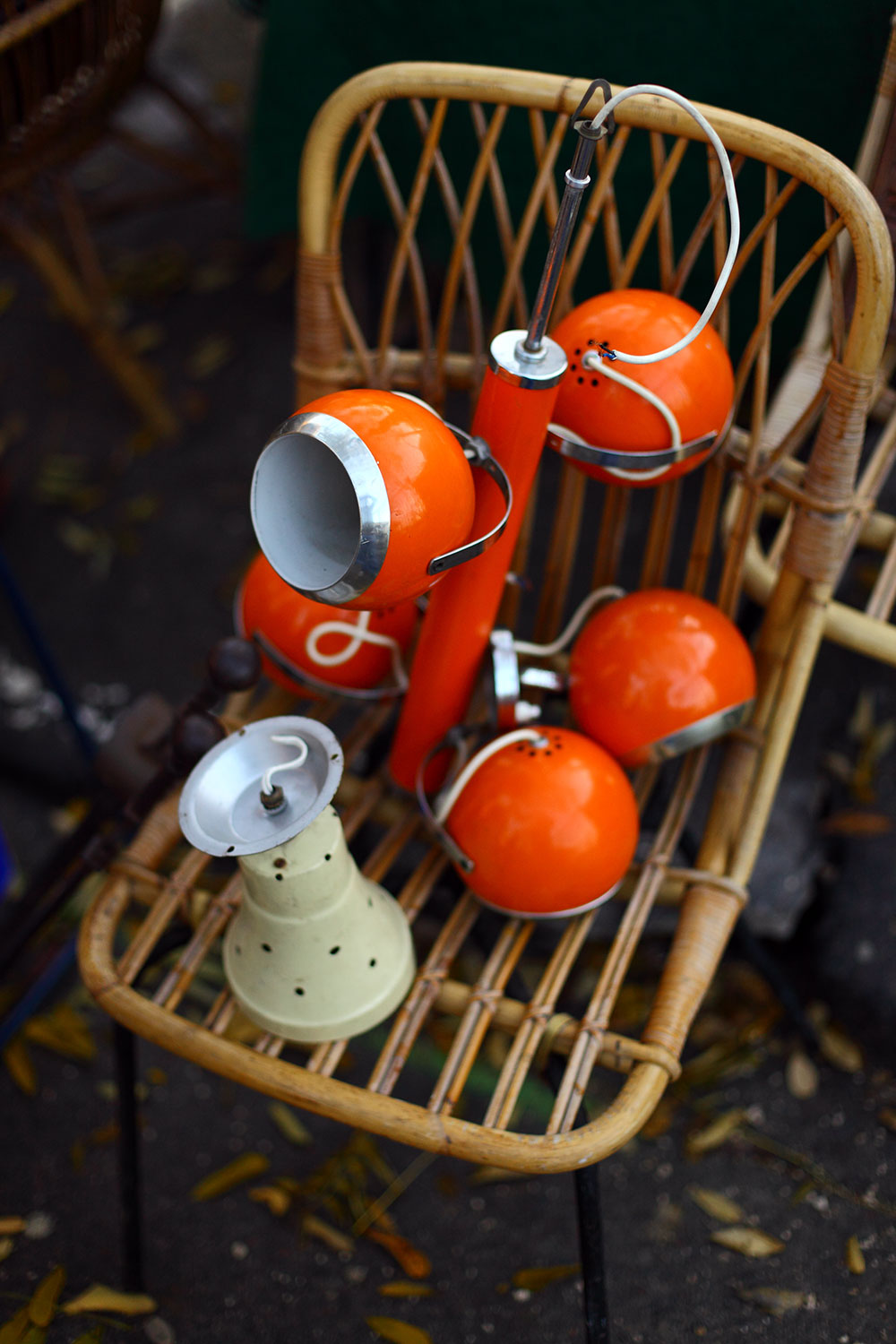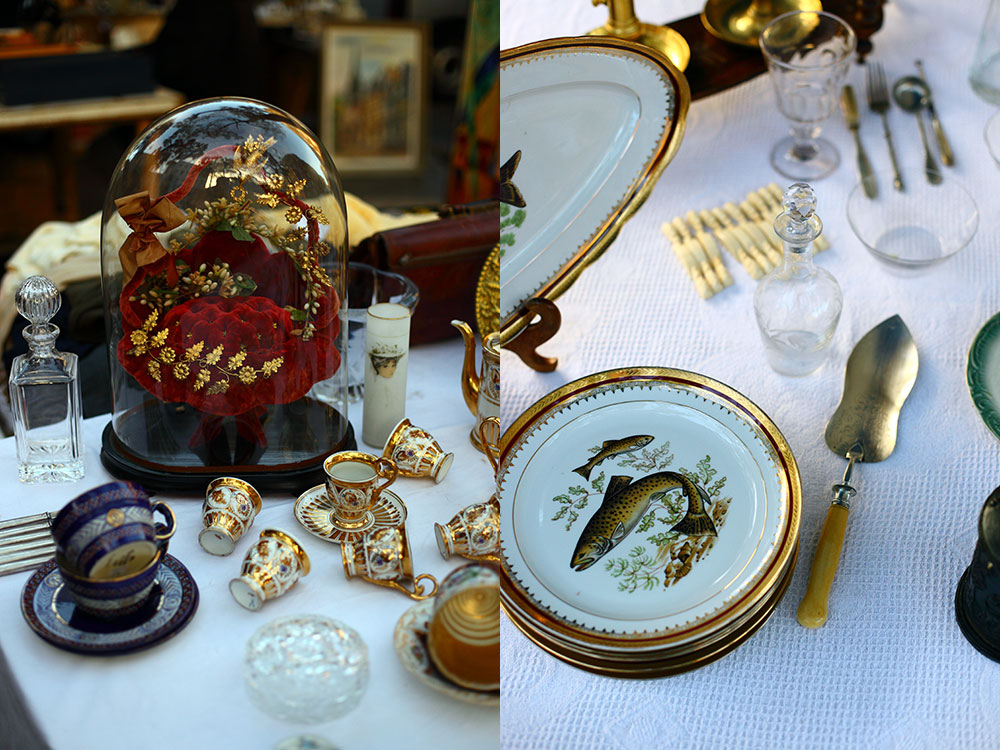 We initially planned for a full day visit, but had to squeeze both into the same day. I was a bit worried that a few hours wouldn't be enough, but it only took us 2 hours to finish this one and left us with a lot of time for Marché aux Puces St-Ouen de Clignancourt, which I'll write about next. Stay tuned.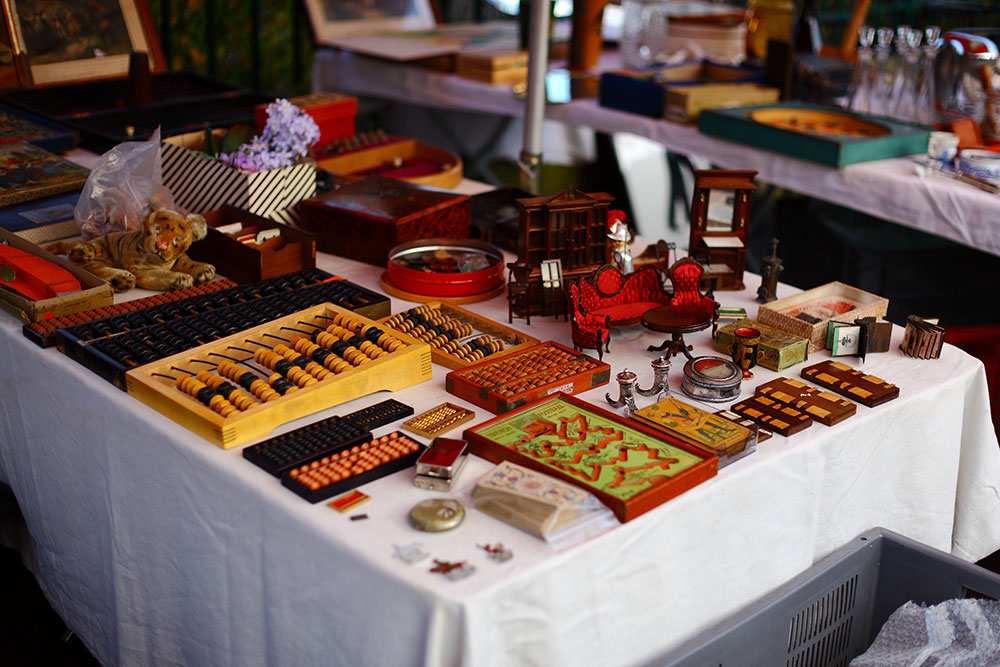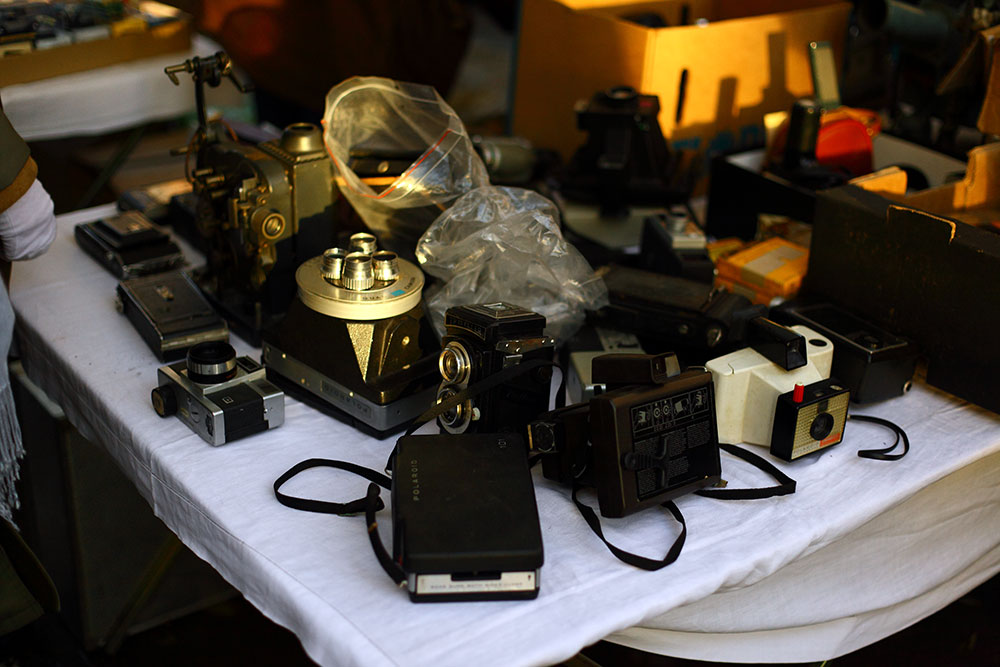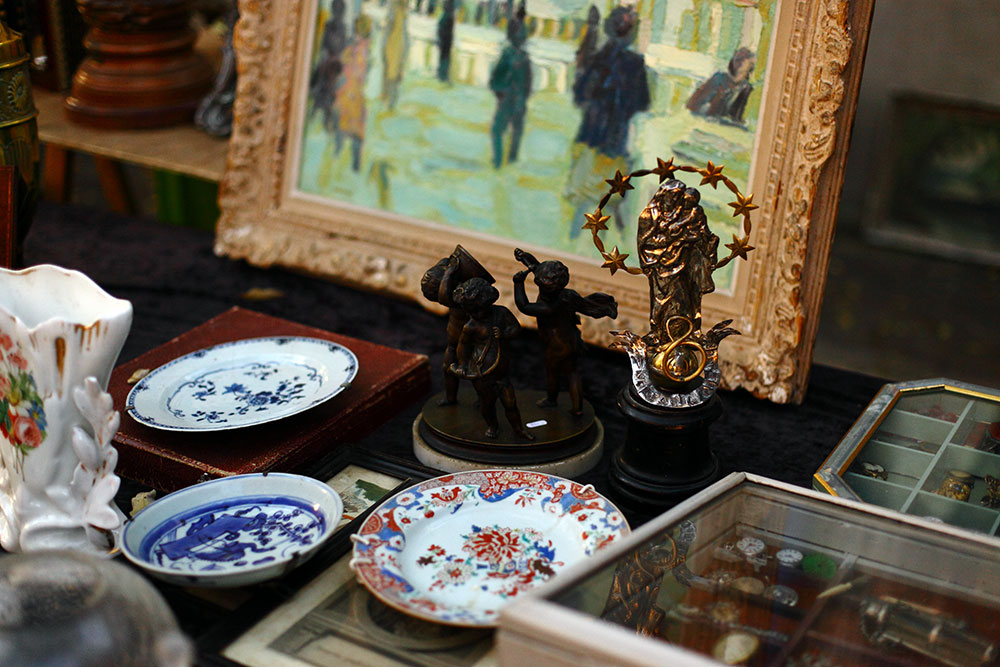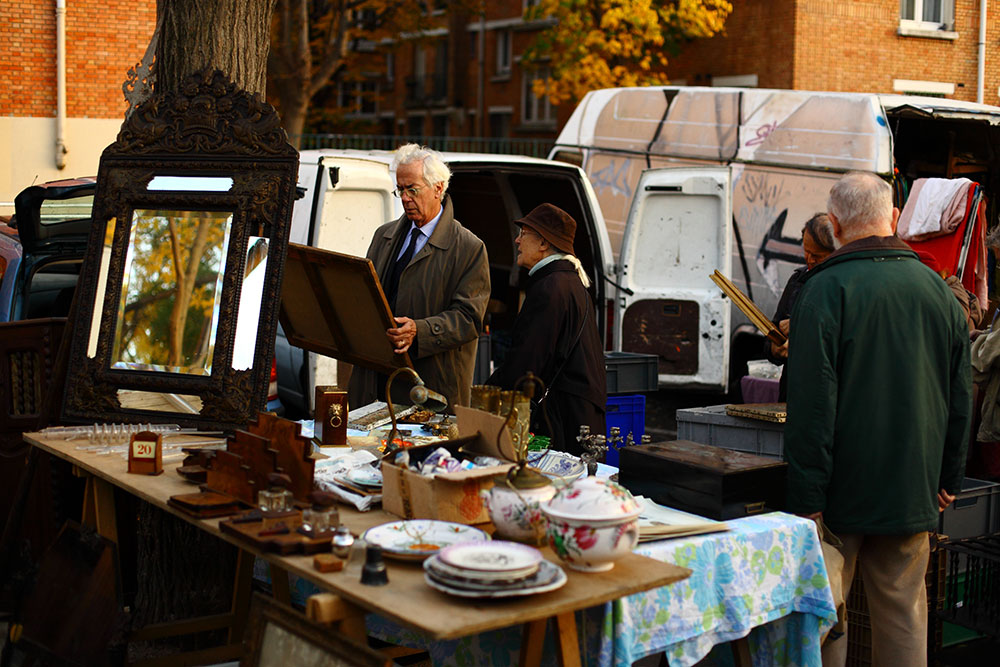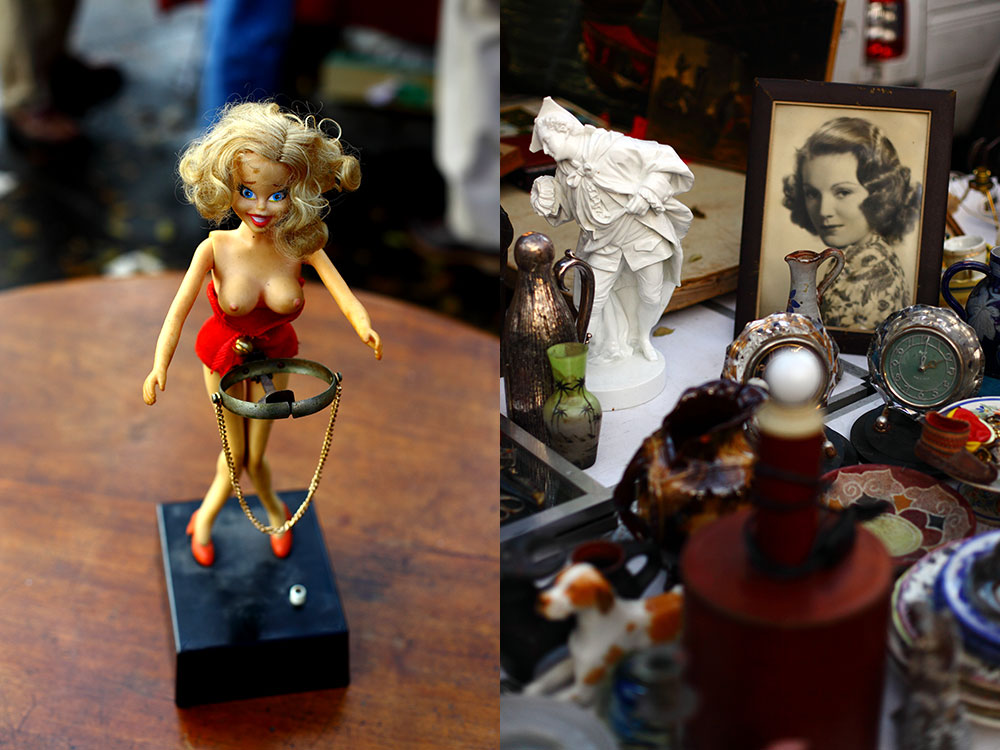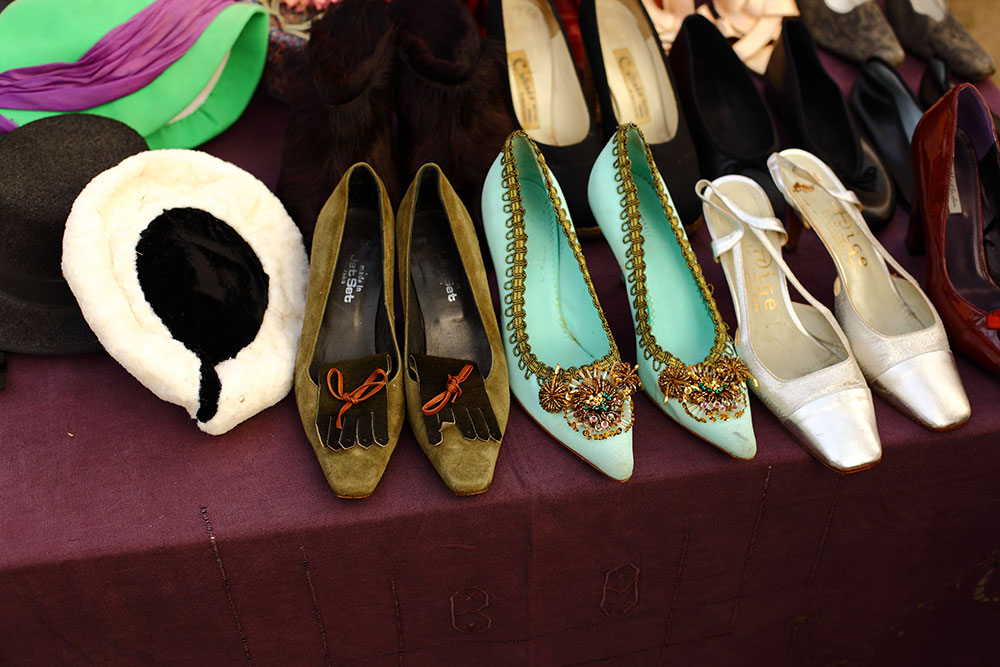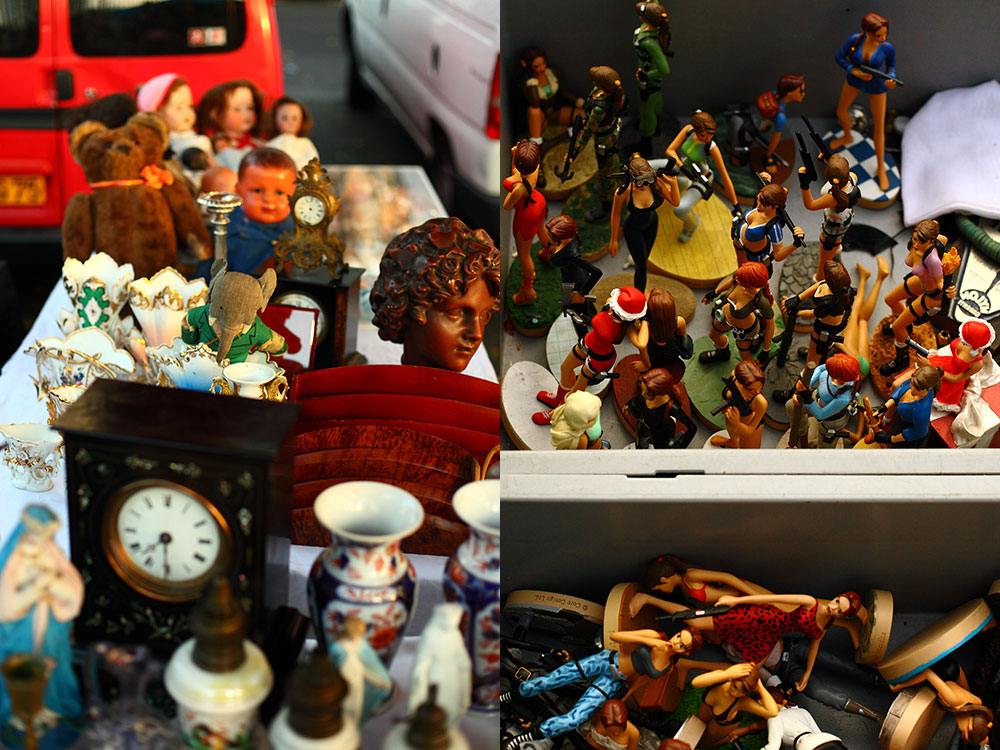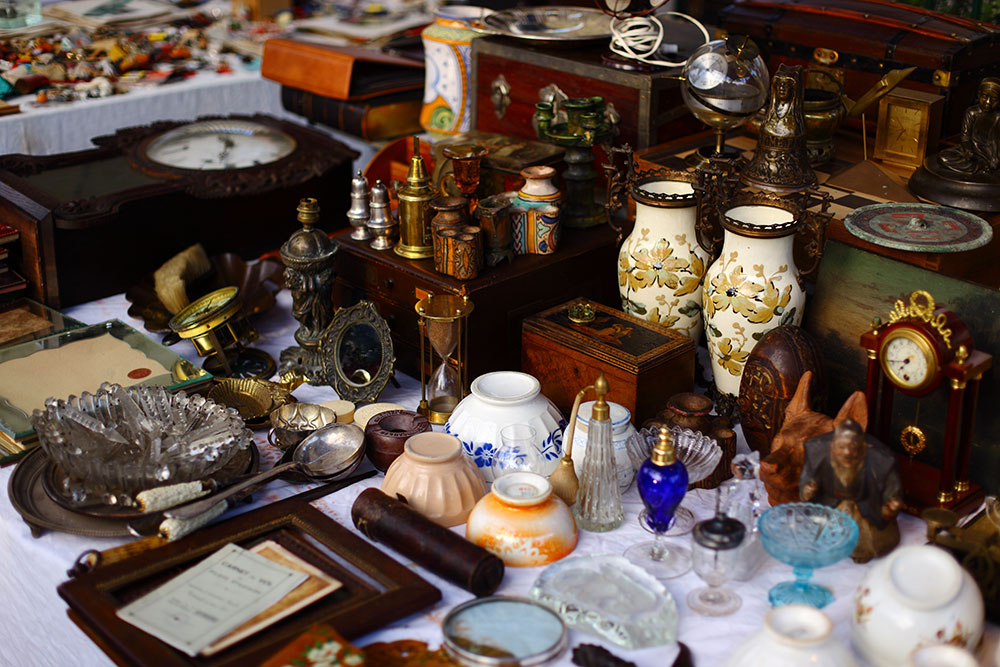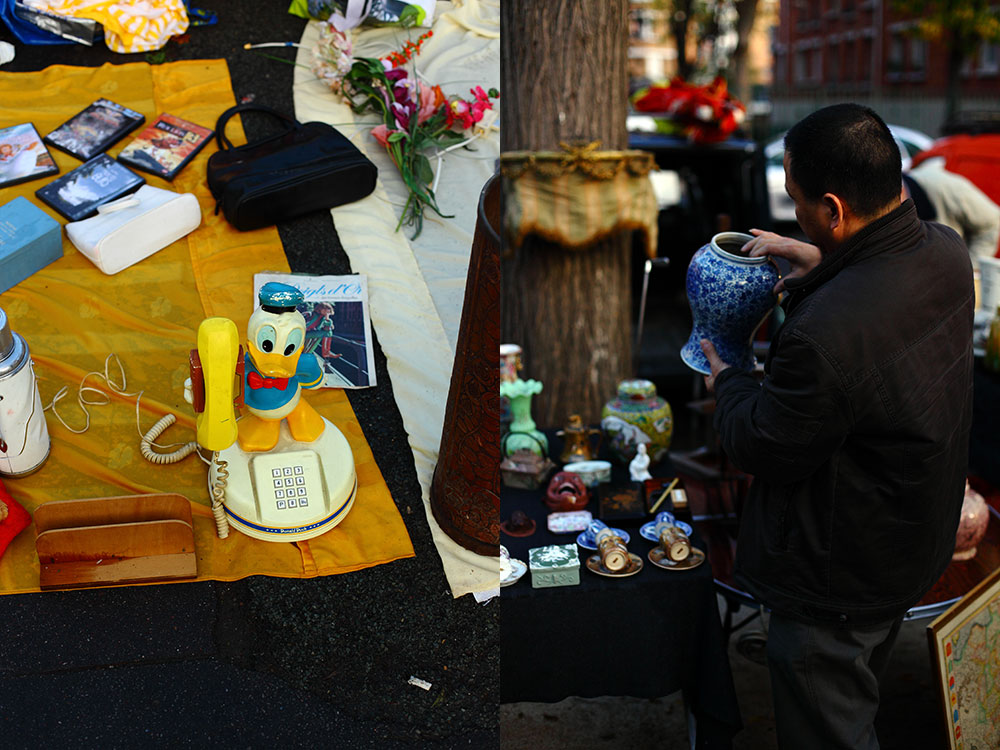 Puces de Vanves
Avenue Georges Lafenestre, 75014 Paris
Metro: Porte de Vanves
Open Saturdays and Sundays at 07:00.