On my second day in Paris, I met David Lebovitz at the Blanche metro station right across The Moulin Rouge and visited the best candy shop in Paris: A l'Etoile d'Or.
If you're an avid reader of food blogs, you've probably already heard about A l'Etoile d'Or and it's owner, Denise Acabo. Is there anyone else in the world like her? With her cute schoolgirl uniform (complete with a plaid skirt, tie and navy V-neck sweater), blond pigtails and endless passion for every single item she sells in her shop, Denise is one of the most charming people I have ever met. Add to that the caramels from Jacques Genin, Henri Le Roux's luscious salted-butter caramel spread "Le Caramelier", Bernachon chocolate bars and the company of a personal hero of mine. It surely was an unforgettable day.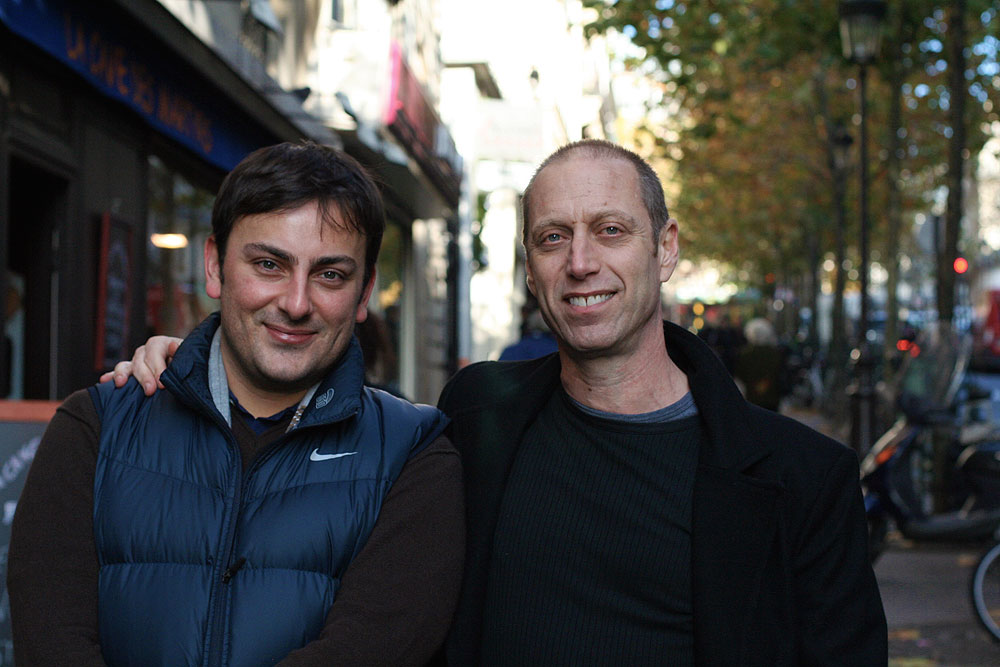 The moment I stepped into the shop, I saw Mr. Genin's caramels lined up on the white marble counter top on the right (top photo). In an hour or so, we will step outside, I'll take a bite of the mango passion fruit caramel and the world will never be the same. But I don't know that yet, so I start perusing the shop and try to take it all in.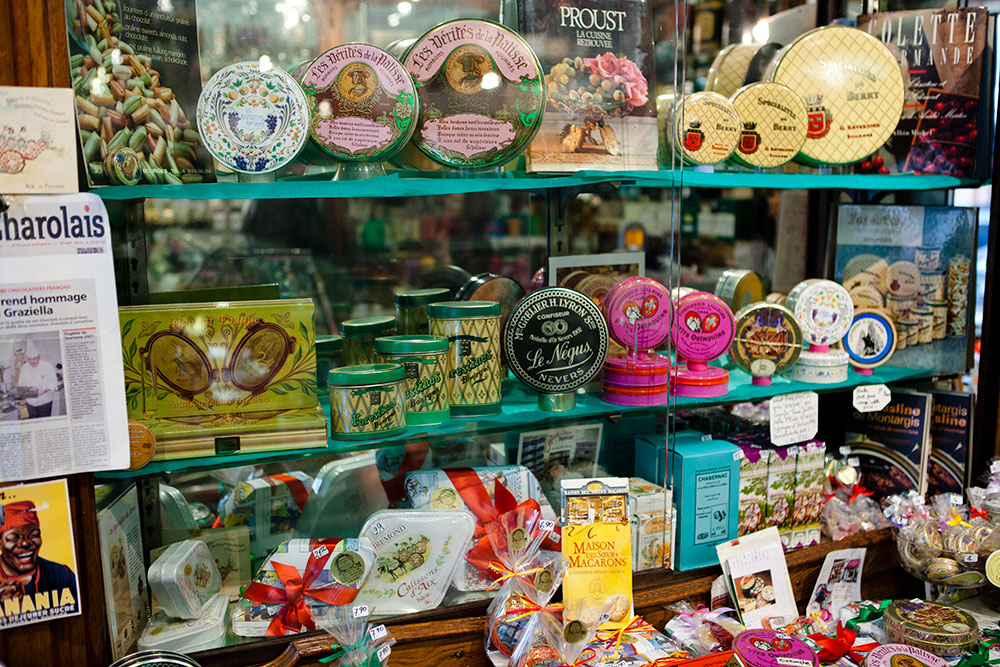 There are colorful boxes everywhere. Which one to choose? I remind myself that I have to buy a box of "Bergamotes de Nancy" – one of many items on my A l'Etoile d'Or shopping list.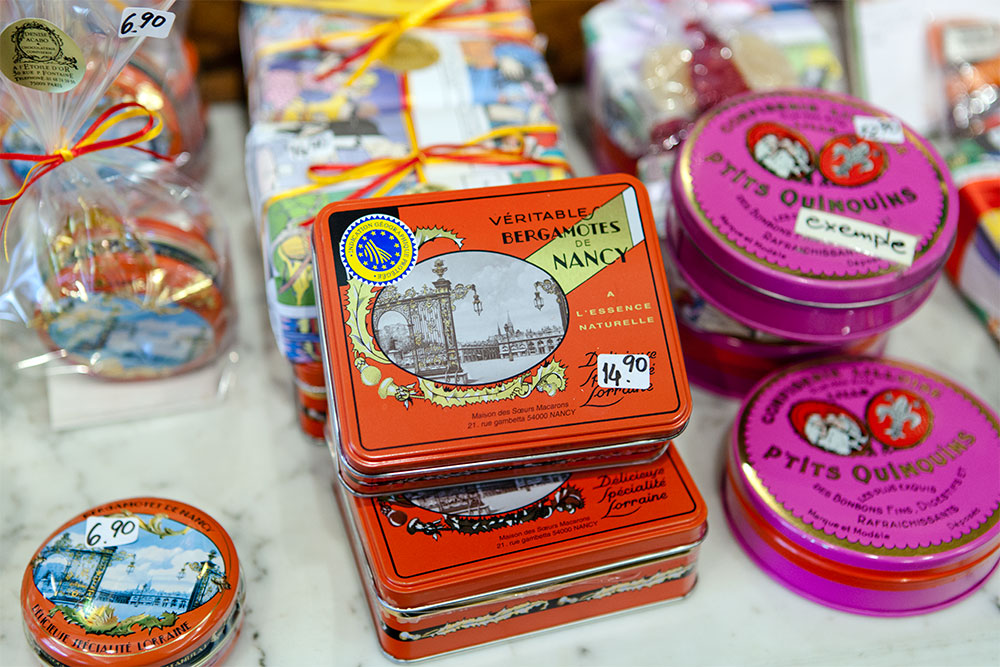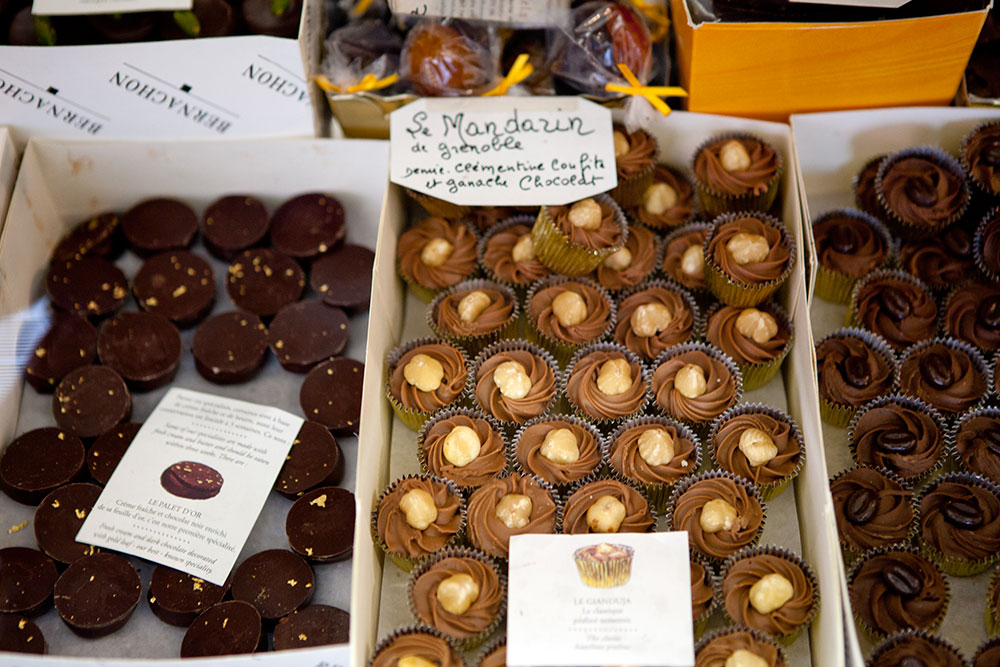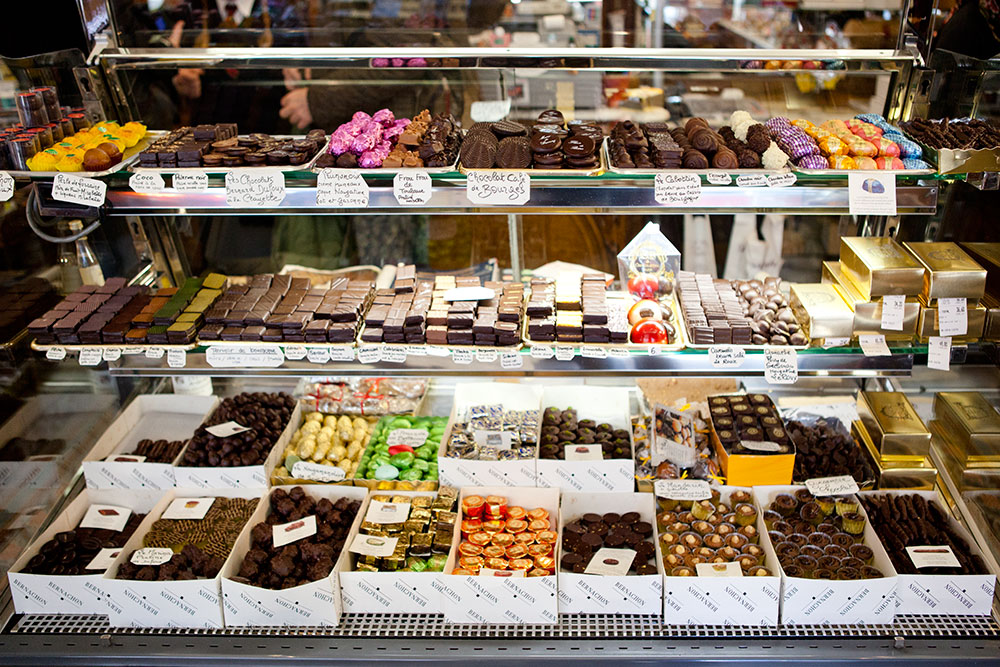 Then I turn around and there's a table on the left filled with Bernachon chocolate bars. Now, these are very special. Bernachon is a bean-to-bar chocolate maker in Lyon, and outside of their original shop, A l'Etoile d'Or is the only place you can buy them.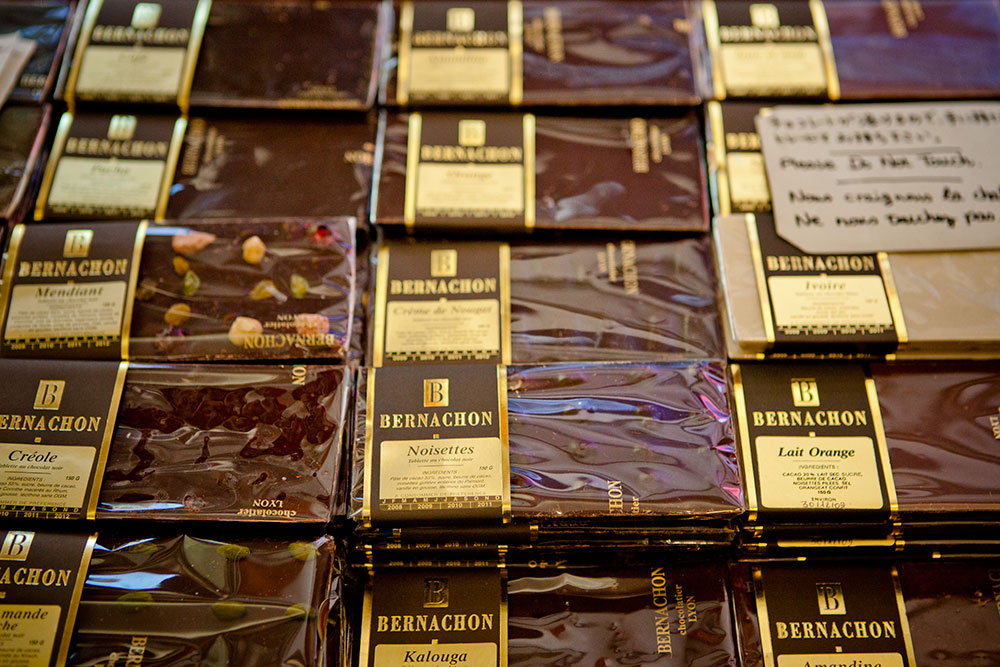 David shows the one with caramel oozing from the sides, and then mentions that "Café" has loads of ground coffee in it.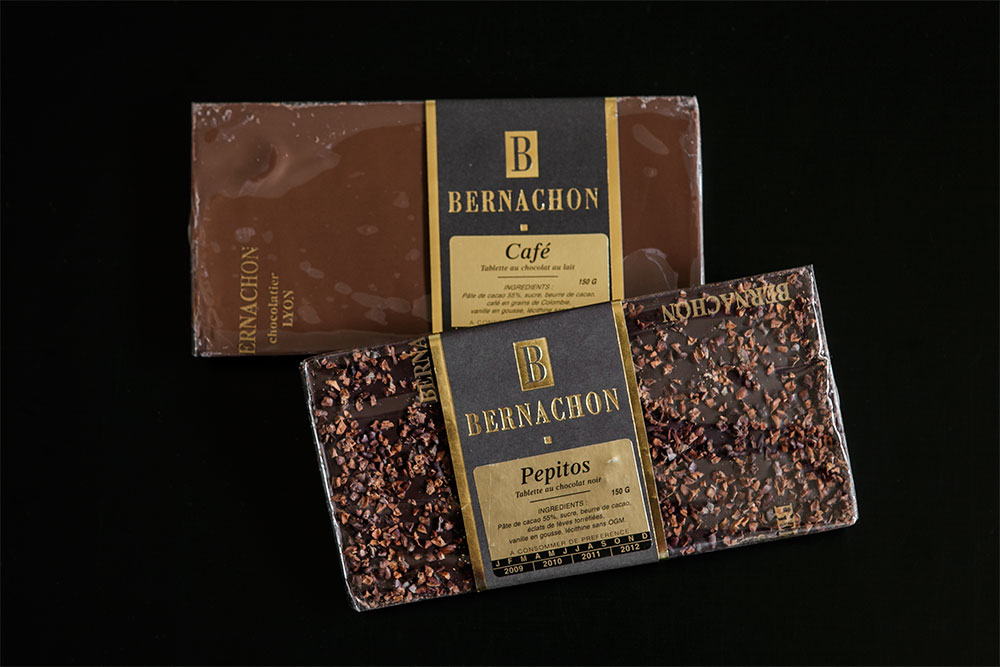 I am instantly sold! I offered a small portion of the bars to friends over a dinner party and it was unanimous: these were one of the best chocolates we have ever tasted.
Then Denise enters through a door from the back of the shop, greets us warmly while she braids her hair and starts explaining every single item in the shop.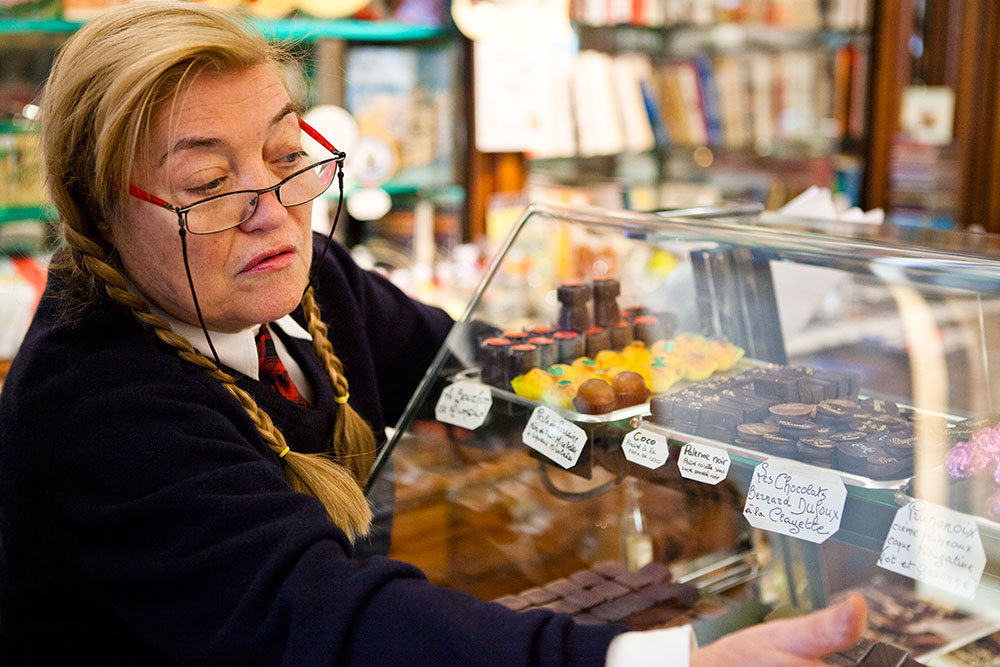 David kindly translates simultaneously, but I have to admit – I am listening with only half an ear. With all that Caramel-Beurre-Salé waiting for me on the other side of the shop, how can I focus on anything else?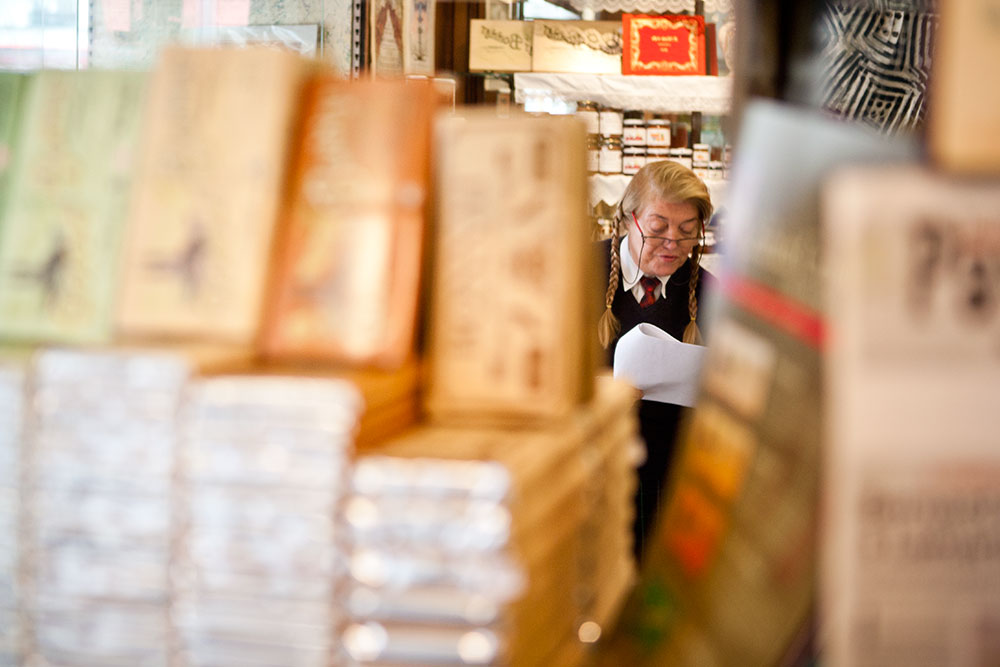 As soon as Denise pulls out sheets of paper from a drawer and starts explaining something to David, I run to the other side and start stacking caramels on a tray.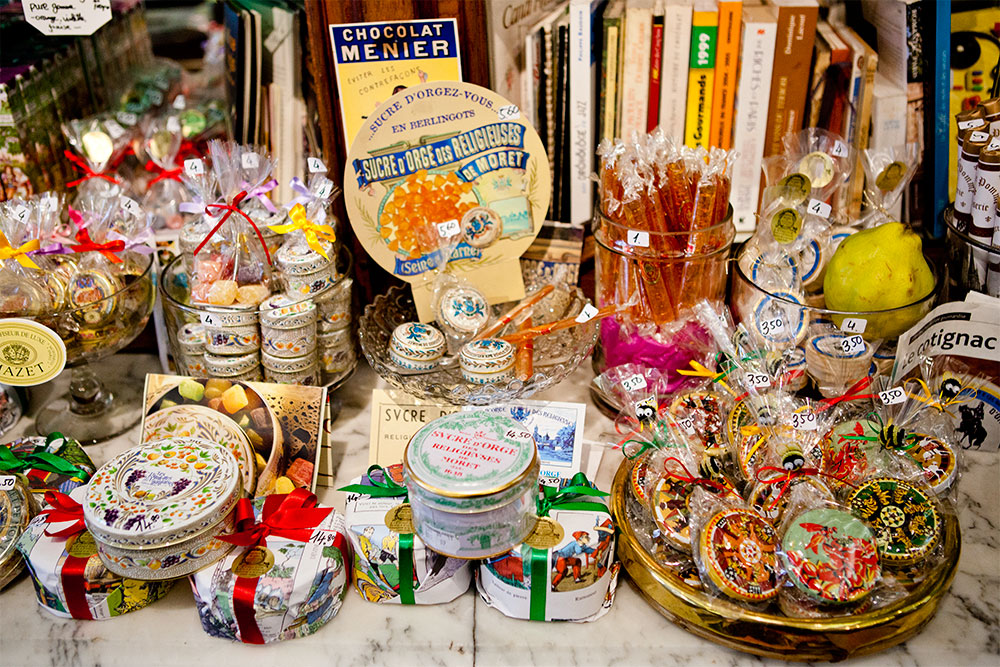 Fast forward a few days and I am standing over my backpack in my hotel room, about to burst into tears after realizing that my stash of caramels is running low. There is absolutely no time to visit Denise's shop on Saturday, my notes read she's closed on Sundays and Monday mornings AND our flight is on Tuesday. Yet another reason to visit Paris again, but still… it hurts. And then this happens (I think on Monday):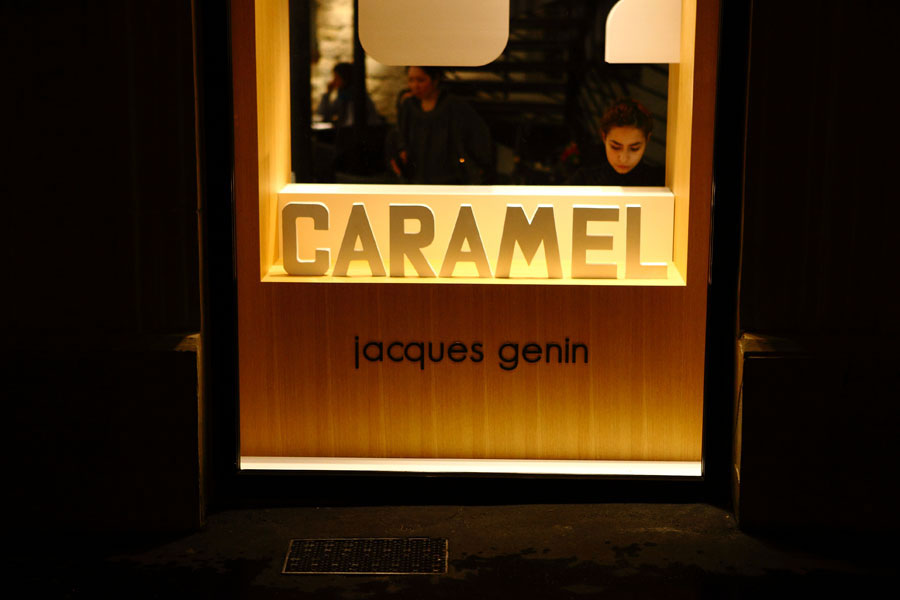 As we're talking towards Goumanyat, which turns out to be closed that day, I read the word CARAMEL on a shop window. And underneath it, the maker of the caramels that rocked my world: Jacques Genin. This is what I call divine intervention.
Here's what's left of them after I return back home.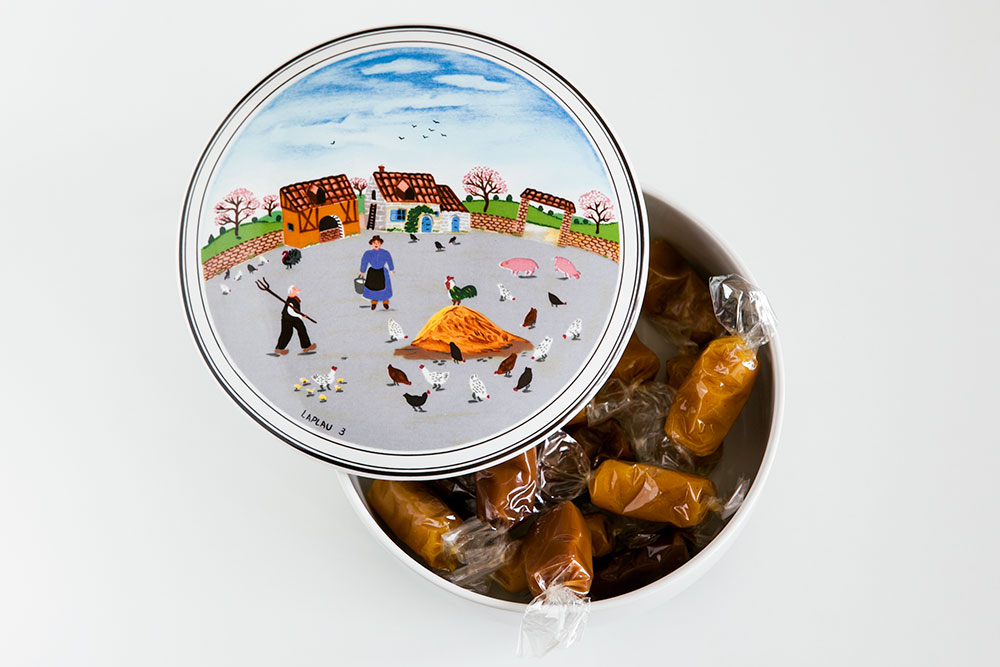 Back to Denise's shop..
Here's a jar of caramel beurre salé spread with almonds, hazelnuts and walnuts from Henri Le Roux – Le Caramelier. The combination of smooth caramel, crunchy nuts and salt is out of this world. Stay tuned for a Le Caramelier filled sandwich cookies recipe.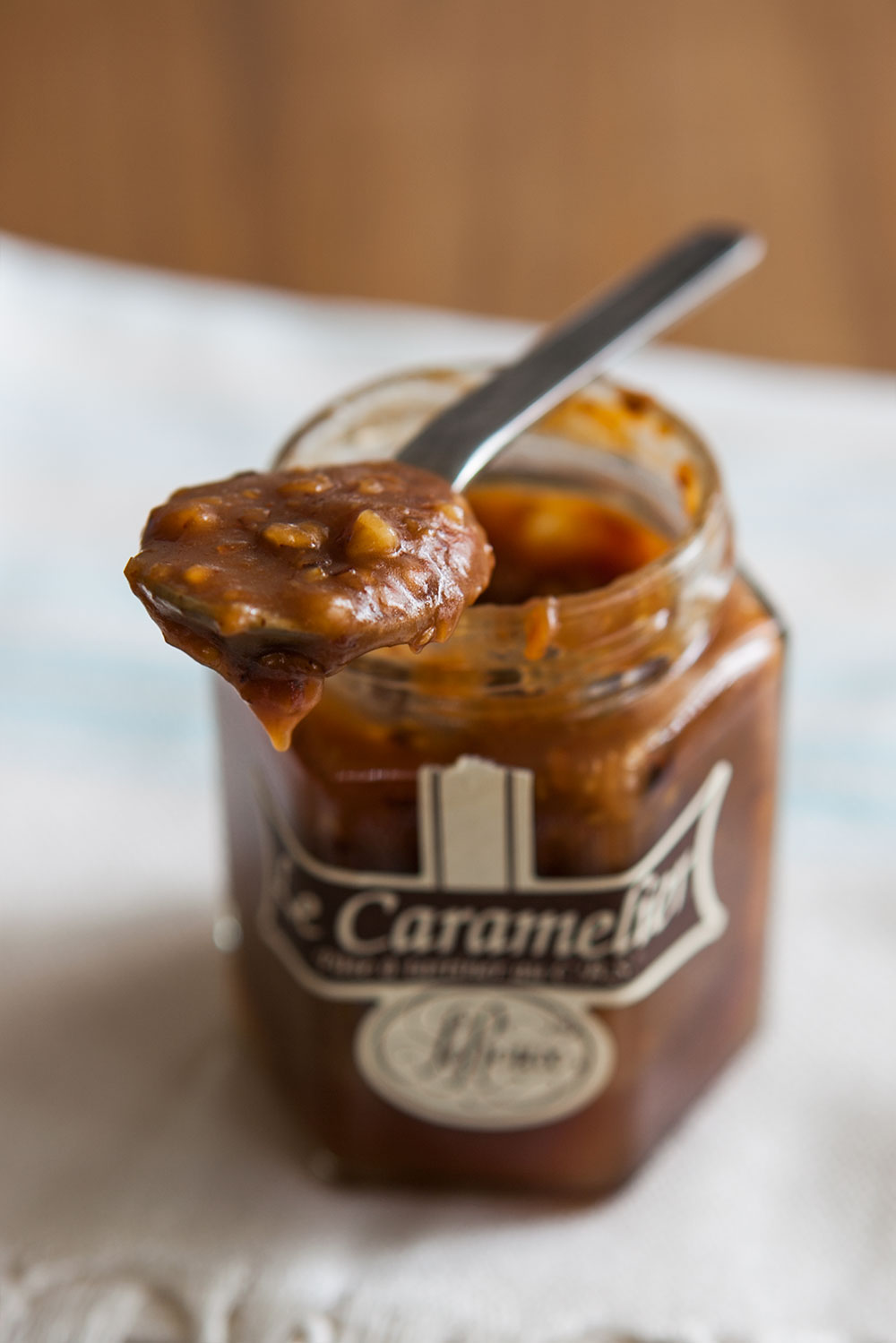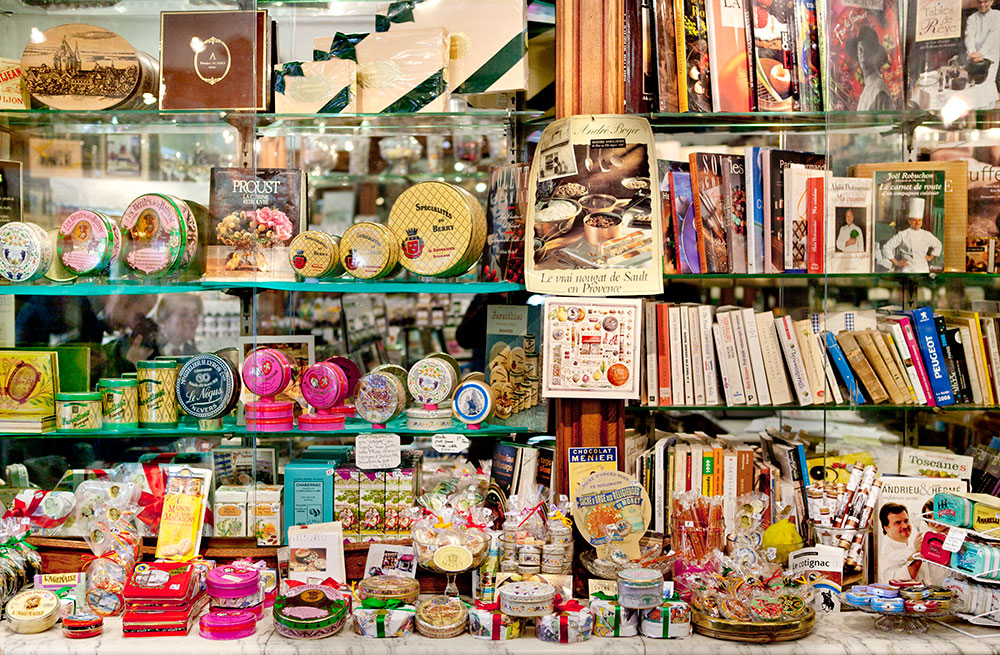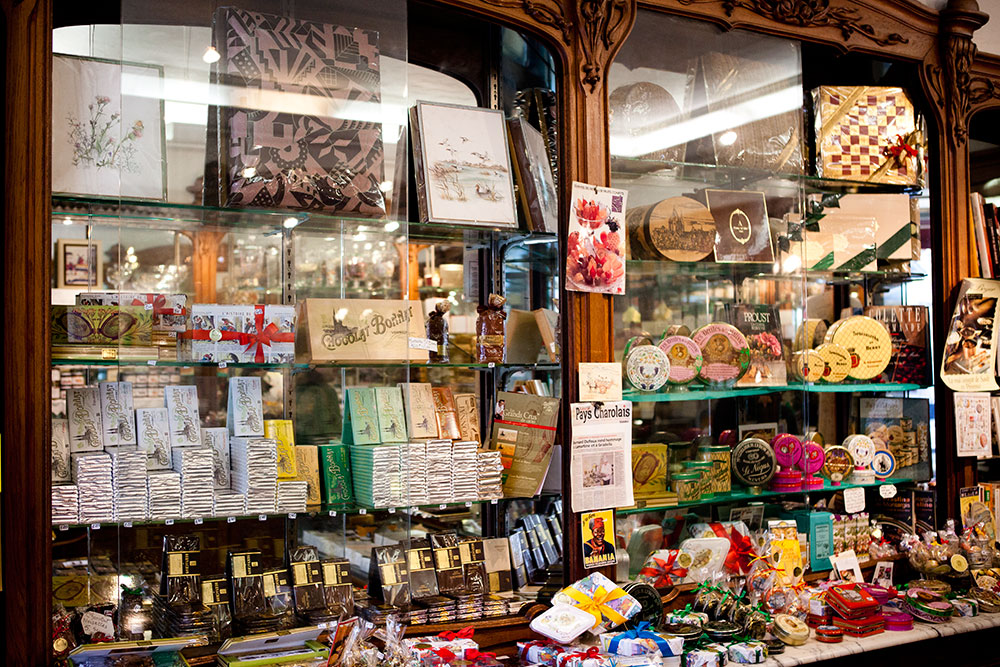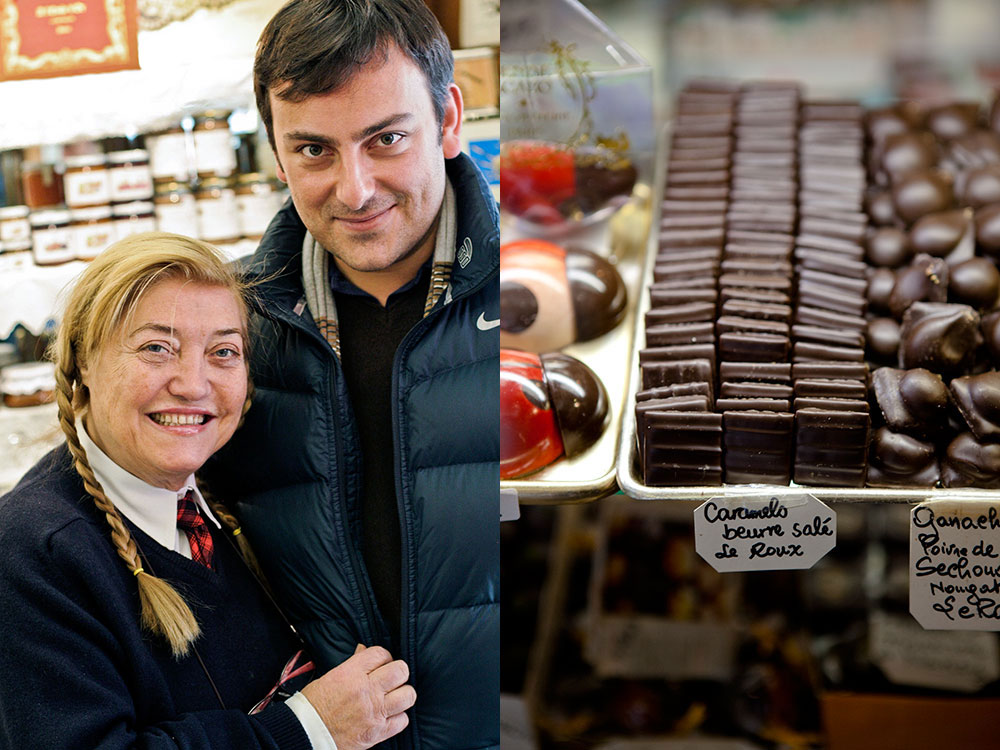 Above photo courtesy of David Lebovitz.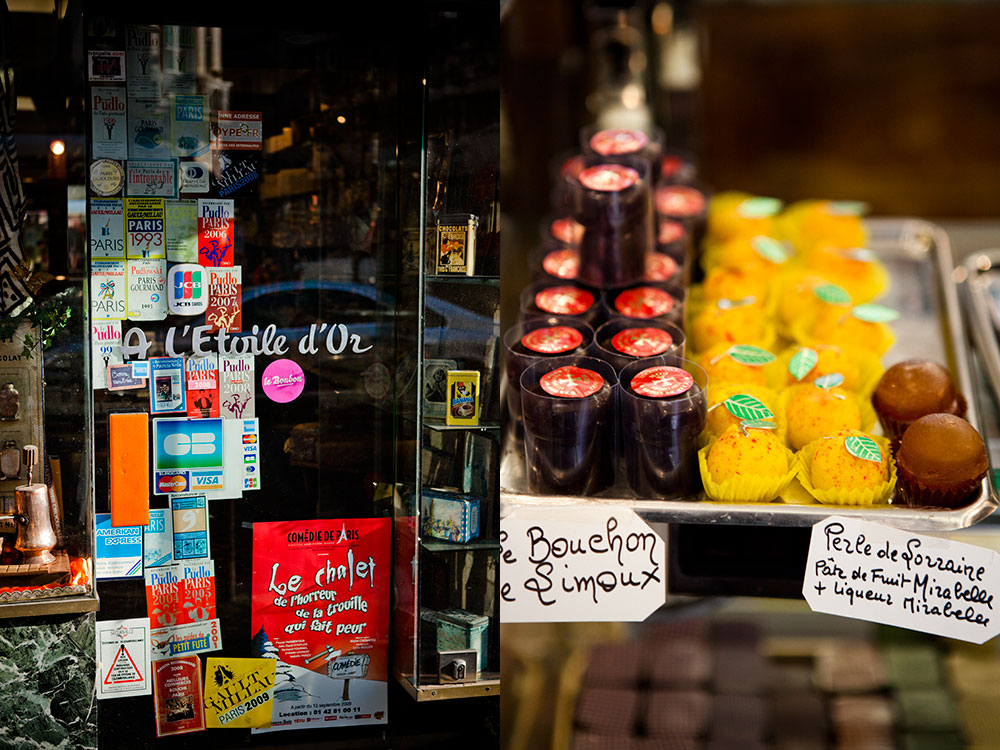 By the way, you just have to have Denise's assistant pack a few of the items you buy as gifts regardless of your plans on sharing them. Her wrapping paper is too cute to pass up. According to a commentor on David's blog (pedant), "the wrapping paper that Denise uses (called le papier d'Epinal) features an 18th-century design of a set of scenes that contain a riddle which is solved when the image is turned upside down… these cards were given out by the nuns who taught her at school at the end of every week for well-behaved children, and were, in her words, sought after like mad by children. She never got any and now dispenses these delightful designs on a daily basis."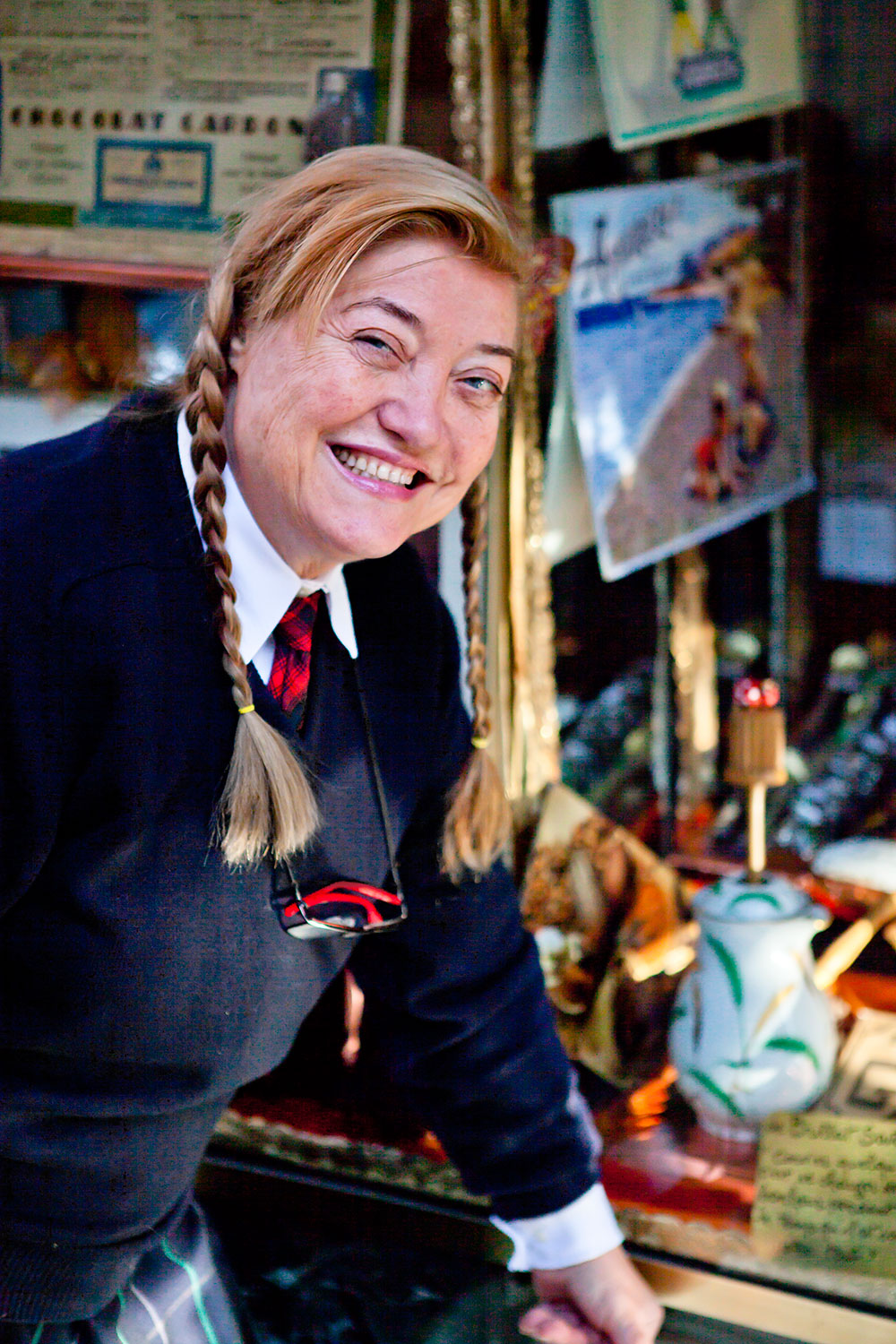 Just another detail showing Denise's enthusiasm.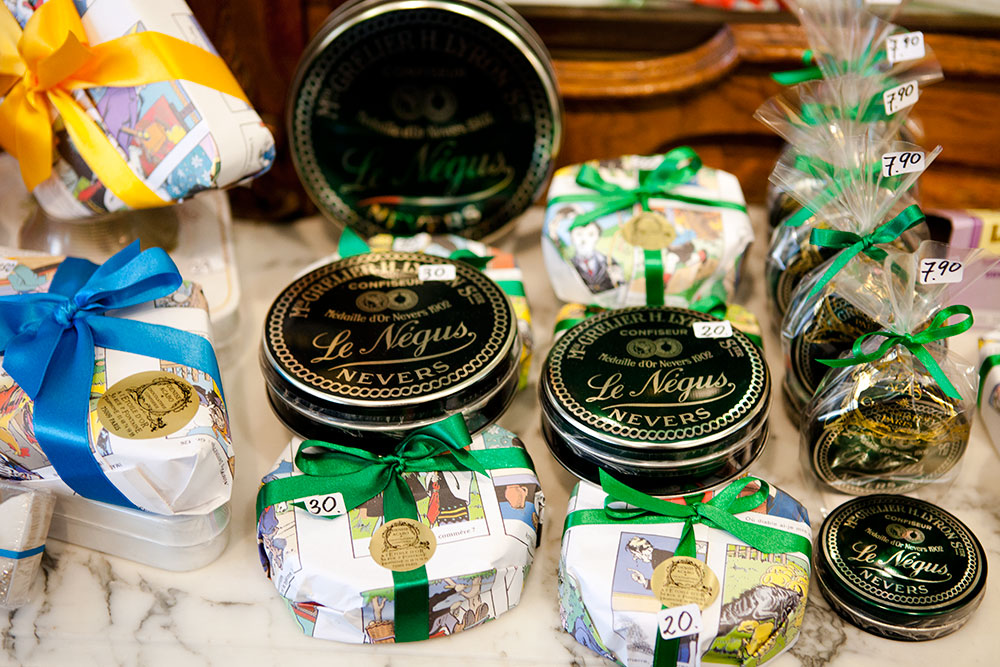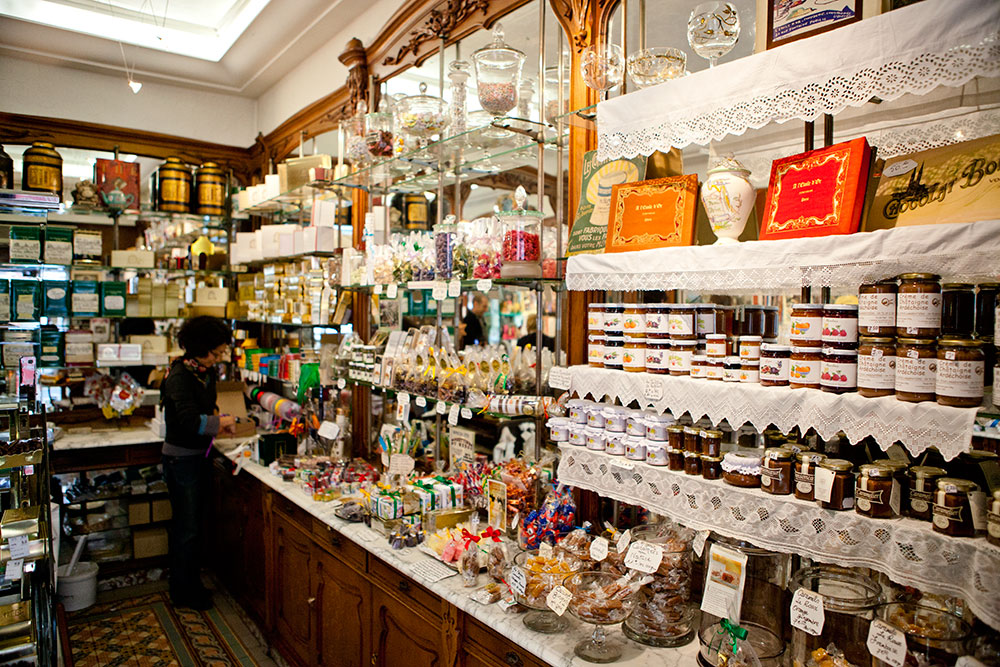 After spending a small fortune on caramels and chocolate, we also stopped by Fouquet and guess what… I bought more caramels!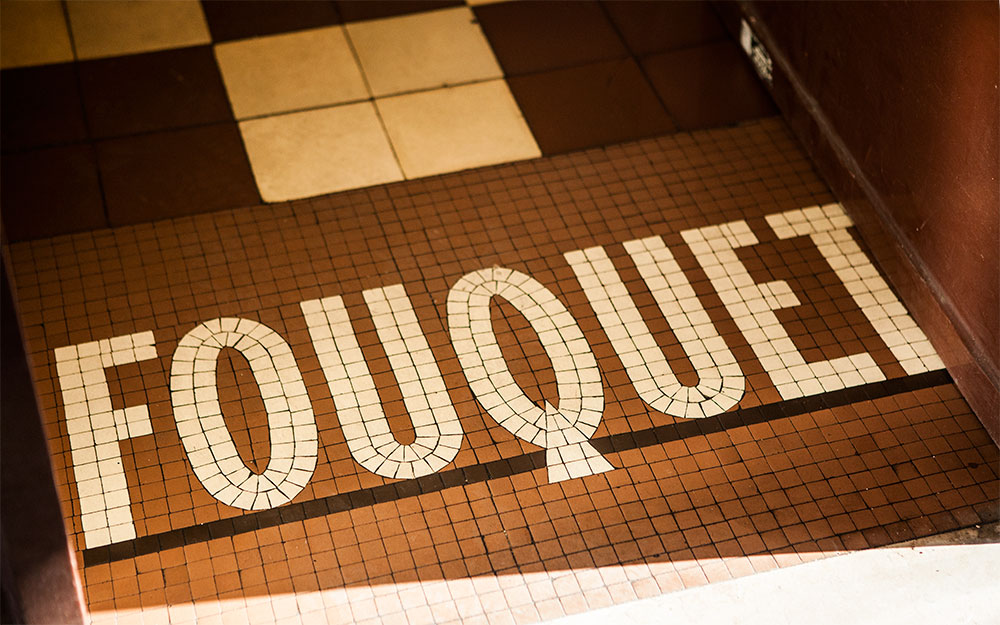 I absolutely have to mention another cute box. Right after our mini tour, we had lunch with David and upon the arrival of our orders he pulled out the cutest wooden box from his bag, filled with Fleur de sel de Guérande.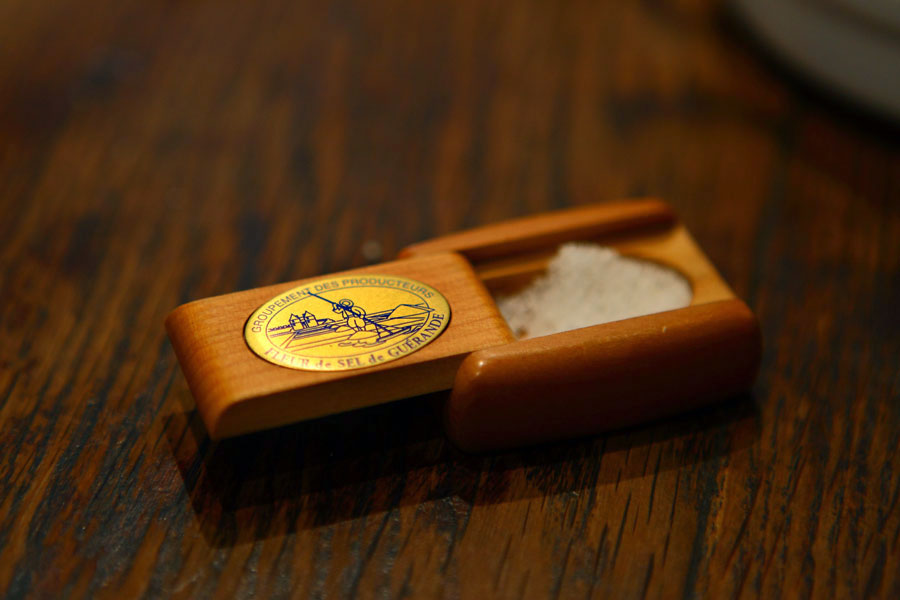 It's funny because I recall a certain friend mocking me when I grabbed a tiny sack of fleur de sel at La Fayette Gourmet to bring back home by saying "Are you really going to carry "salt" all the way to Turkey?" And yes, I did carry not one but two mini sacks of salt to Turkey.
No more Korova Cookies for him.
A l'Étoile d'Or, Denise Acabo
30, rue Pierre Fontaine 75009 Paris
Metro: Blanche
01 48 74 59 55
133 rue de Turenne 75003 Paris
01 45 77 29 01