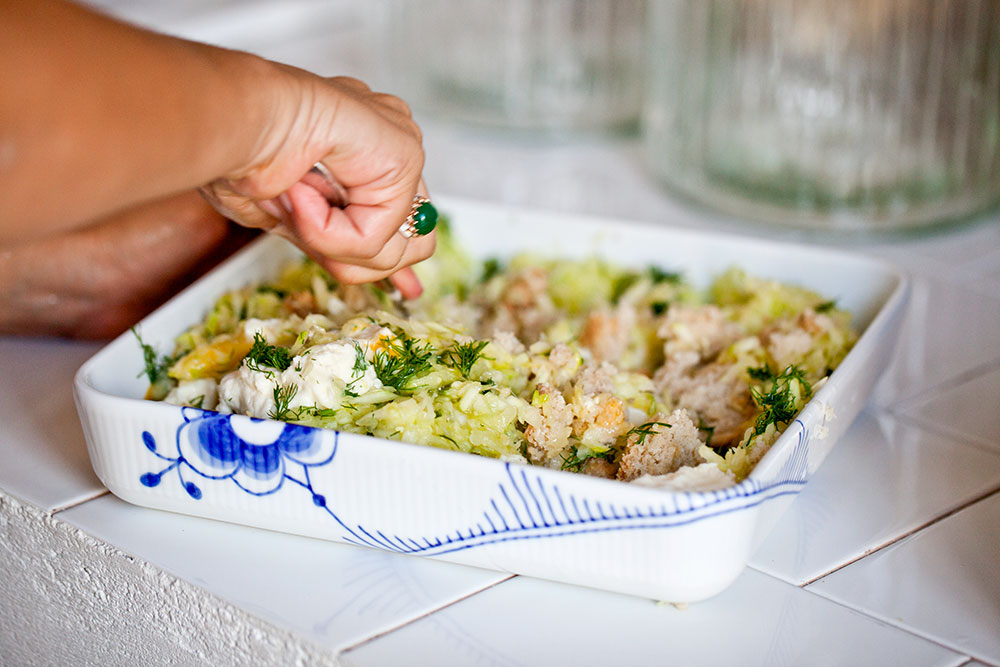 Here's the first dish Vera prepared with the ingredients we bought from the Alaçatı farmers market: Almodrote de Kalavasa. It is a zucchini flan with Sephardic origins and very close to the zucchini au gratin my mother used to make when I was a little boy.
Actually, not much has changed since then; I still don't get excited about zucchinis (unless they're fried). So when Vera mentioned she had two dishes in mind that involved zucchinis, I didn't jump up and down but the polite me nodded with a nice smile and off we went to the market.
[Continue reading "Vera's Almodrote" →]
I am proud to introduce Cafe Fernando's new iPad application!
This one is a bit different than the iPhone version. The iPad application comes with two packages. The first one, called "Best of Cafe Fernando" is free of charge and consists of the most popular recipes from the archive, including the Devil's Food Cake, Momofuku Milk Bar's Cereal Milk Ice Cream, L'Orange, Brownies My Way, Hazelnut Butter and Chocolate Chip Cookies, Chicken Caesar Salad, Oatmeal Sandwich Bread and the most popular post ever Peanut Butter, Banana and Chocolate Toast.
Just in time for the Valentine's Day is the second package, which includes a few never-before-published recipes such as the Strawberry Fortress Cake you see above. This second package includes 10 recipes in total and costs only 99 cents.
Let's take a look at the application now!
[Continue reading "Cafe Fernando iPad Application" →]