January 24th, 2012 | Category: Bread
Learning how to make a sourdough starter and maintaining it as long as I can is at the top of my to-do list this year.
It takes a lot of time and patience – both of which I'd like to reserve for the book I'm working on – to master the art of sourdough bread, but I just can't get the bread I ate at Tartine Bakery out of my mind.
[Continue reading "How to Make a Sourdough Starter" →]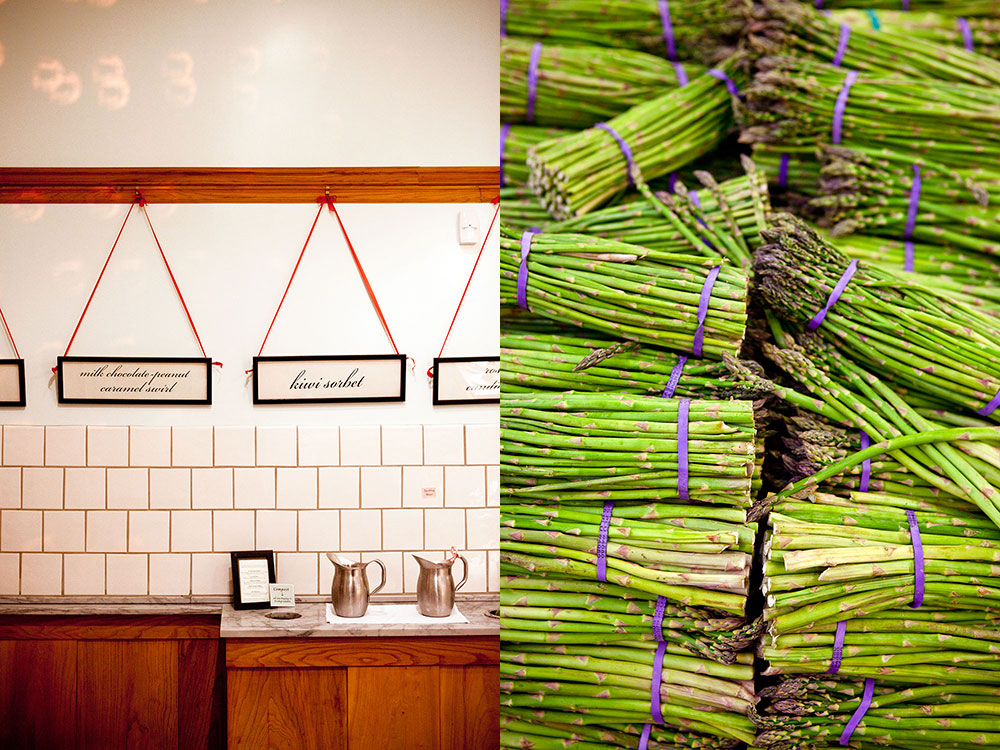 To be perfectly honest, I don't remember much from my visit to Ici. Right after the dinner at Chez Panisse, two of our friends came to pick us up and five minutes later, we were at Ici.
I was still ChezPanisse-struck.
But I never forget that I have a food blog, so I reached for my camera without thinking and somewhere along the line, I heard my friend repeating "Cinnamon Crème Brûlée" after the lady behind the counter.
Instantly sold. And it was fantastic, but the rest is a blur.
[Continue reading "Ici and The Berkeley Bowl" →]