Do you remember the brownies I baked for Dolce & Gabbana? The one layered with velvety hazelnut butter and topped with a delicate chocolate lace… Brownies with Hazelnut Butter and Chocolate Lace (aka Brownie Wears Lace) is nominated by Saveur magazine in their Best Food Blog Awards 2011 in the "Best Original Baking and Desserts Recipe" category.
Thank you Saveur! It is a great honor to be recognized, especially alongside so many inspiring blogs. The competition is fierce and I'd love to have your vote. If you're so inclined, please visit Saveur's website and vote (there are 17 categories). You have to be a registered user to be able to vote, but don't worry – registration takes only 10 seconds.
[Continue reading "Saveur's Best Food Blog Awards 2011" →]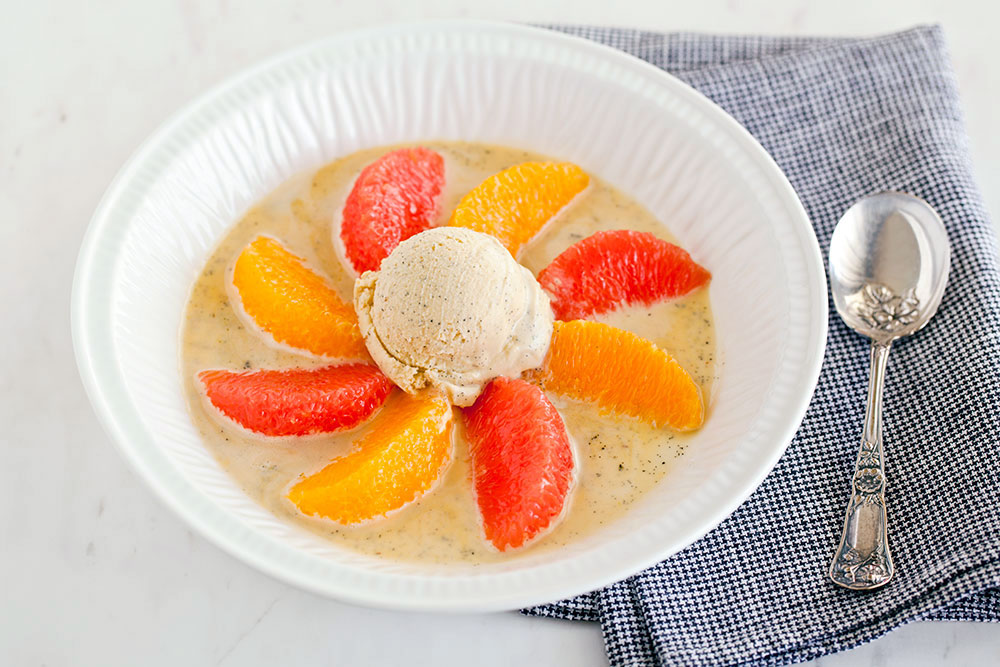 Yesterday, Cafe Fernando turned 5! A year ago today, I quit my job and decided to become a full-time blogger. Since then, so many things have happened. First of all, the book happened. It turned my world upside down. And continuing to do so. I thought it was going to be all about baking, writing, melting chocolate and shopping for props, but it is much more than that. It became my whole life.
If I'm not measuring, baking, glazing or slicing, I am thinking, dreaming and planning. It is not just the actual work involved. I spend every waking minute of my life doing something about the book. And when life goes on like that, as equally important as it may be, I can't help but spend less time on my blog. I feel sad for not being able to post frequently and socialize more with you guys, but I hope you know that a part of my brain is permanently thinking of my blog, and you, dear reader.
[Continue reading "Seven-Bean Vanilla Ice Cream" →]