Hello? Is there anybody out there?
I hope there is. After a two-year hiatus, it feels like I'm starting a new blog. I remember how excited I was when my blog platform WordPress published the default post – titled "Hello World" – on my very first day as a blogger. Soon I realized that starting was the easiest part; what made you a blogger was the determination and dedication you had when nobody was reading.
And then, YOU made it all worthwhile. Without your continued support and encouragement – no matter how determined I was – I don't think I could have continued to write.
Today, I am just as excited and hope that you are on the other side of the screen with open arms.
So I have to start somewhere, right? Let's start with Blanche. The beauty above is a berry tart from my cookbook, named after who else but Blanche Devereaux of The Golden Girls.
As most of you know, I have been working on my first cookbook for the past several years. It has been the most fulfilling experience of my life. Those of you who follow me on social media already know that it's finally out in Turkey (and in Turkish only) and might already have an idea about what's inside, but I felt that it was time for an official sneak peek. By the way, the English version is not officially in the works yet, but I hope to share the good news very soon.
It took me 4 years and 4 months to complete the book. It is 412 pages long. There are 103 recipes and 250 photos in total. I not only styled and took all the photos, but also designed the book myself. Here are a few details: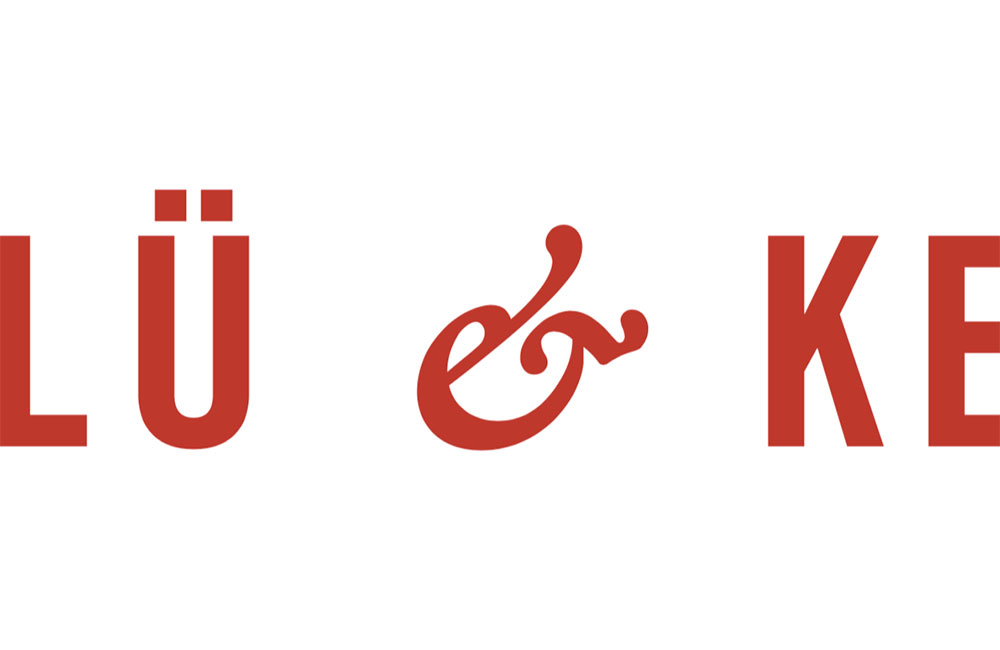 The headings are in Golden Gate Bridge International Orange!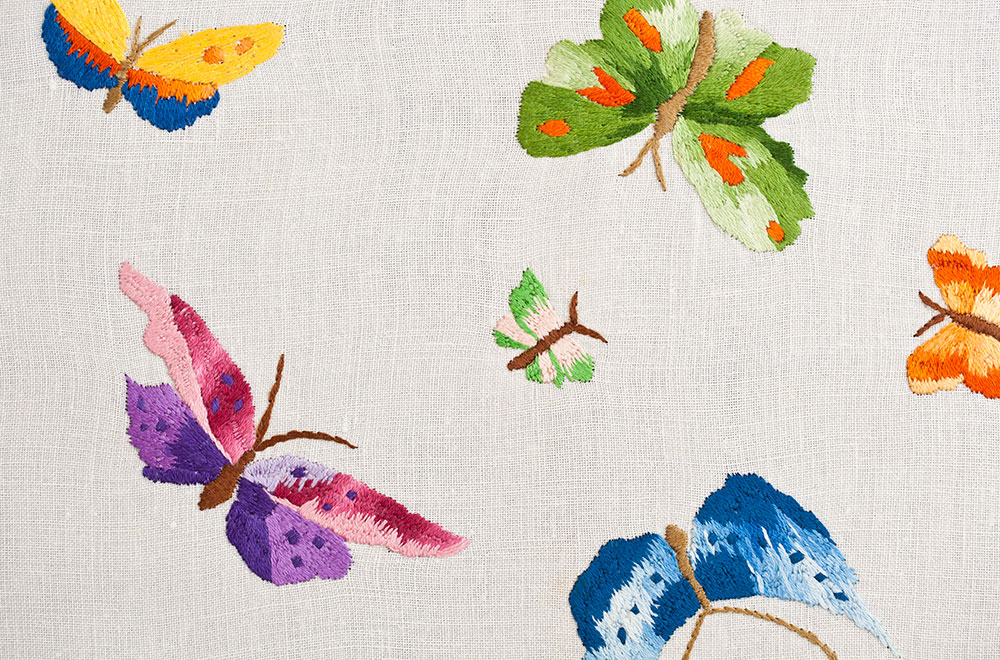 Throughout the book, I've used Ms. Esin Giz's masterpiece as the background for chapter openers. What you see above is just a tiny section of that masterpiece – a linen tablecloth she embroidered with butterflies when she was a teenager. That is more than 70 years ago! She was kind enough to contribute many other props as well as her decades-old elderflower cordial and sour cherry liqueur recipes for the book.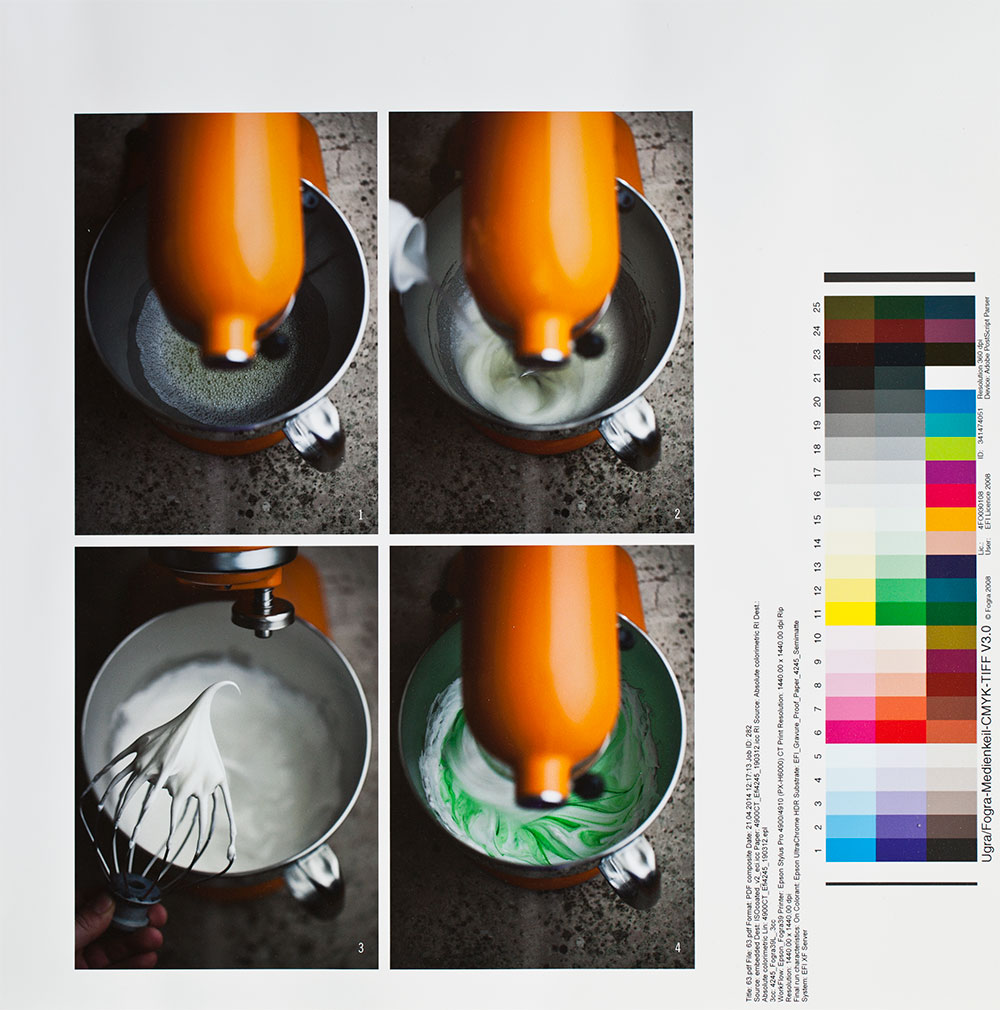 Being the control freak that I am, I oversaw the whole color conversion process (from RGB to CMYK), which took three full days. And another couple of days to print 200+ pages of color proofs, which was apparently the highest number of proofs the printing house has ever printed for a book. It was the most grueling part of the printing process. All those bright blues, greens and reds turning into muddy colors with no life. I wouldn't wish it on my enemy. But I survived – with flying colors!
If I could have printed the book myself, I would have done that, too. This time around, I left that part to the experts. The printing company is just a couple of hours away from home, so for the first round of printing, I was there every minute of the way – approving every sample octavo sheet, comparing them with color proofs and asking far too many questions along the way, which made the technicians' lives miserable.
But we all survived that, too!
Would you like to watch? Here you go:
72 hours later, this came out: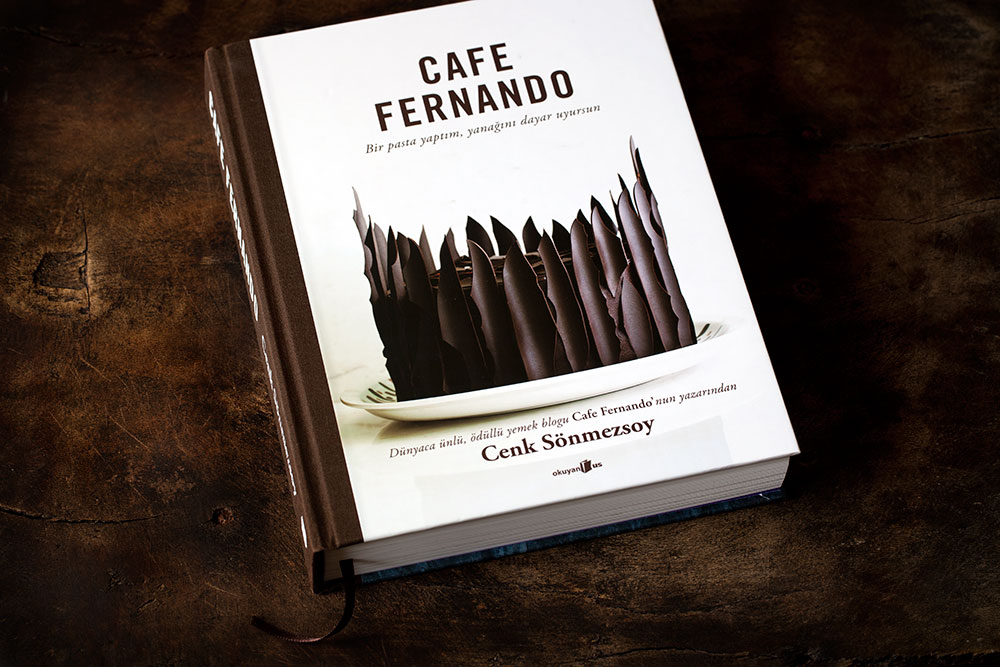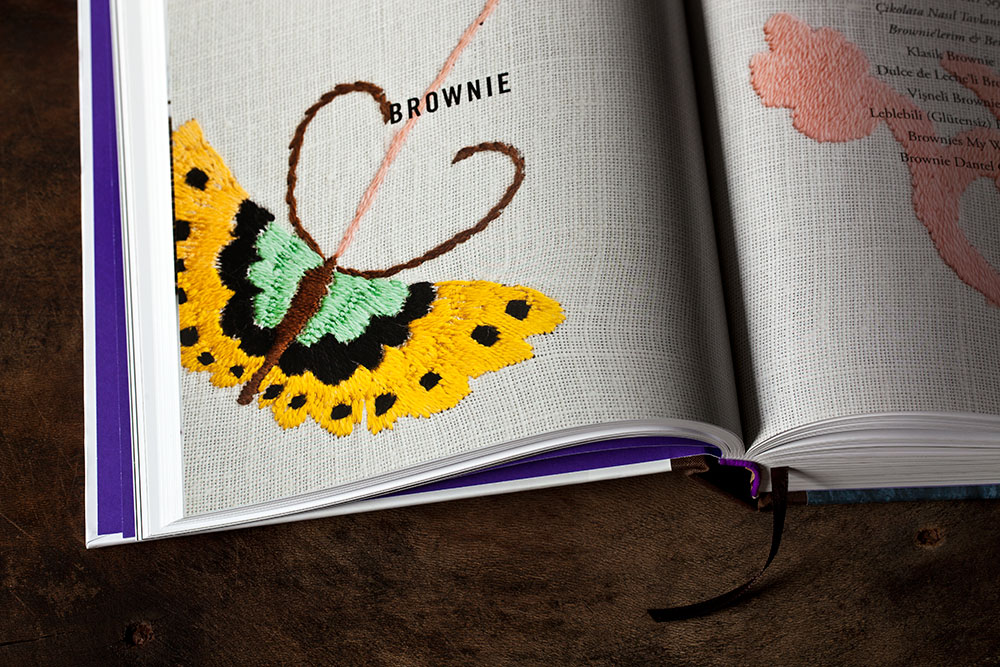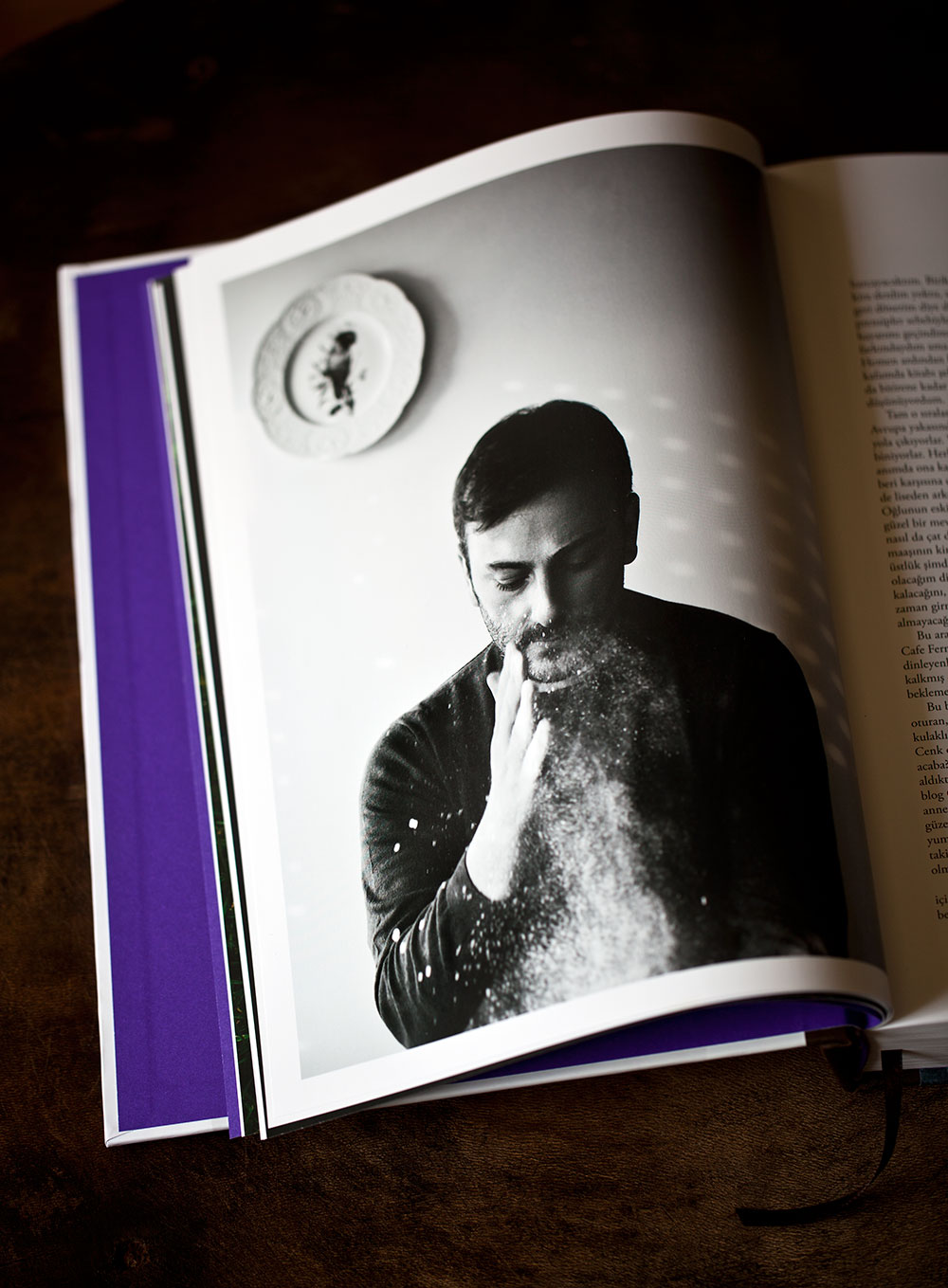 So, what's in the book?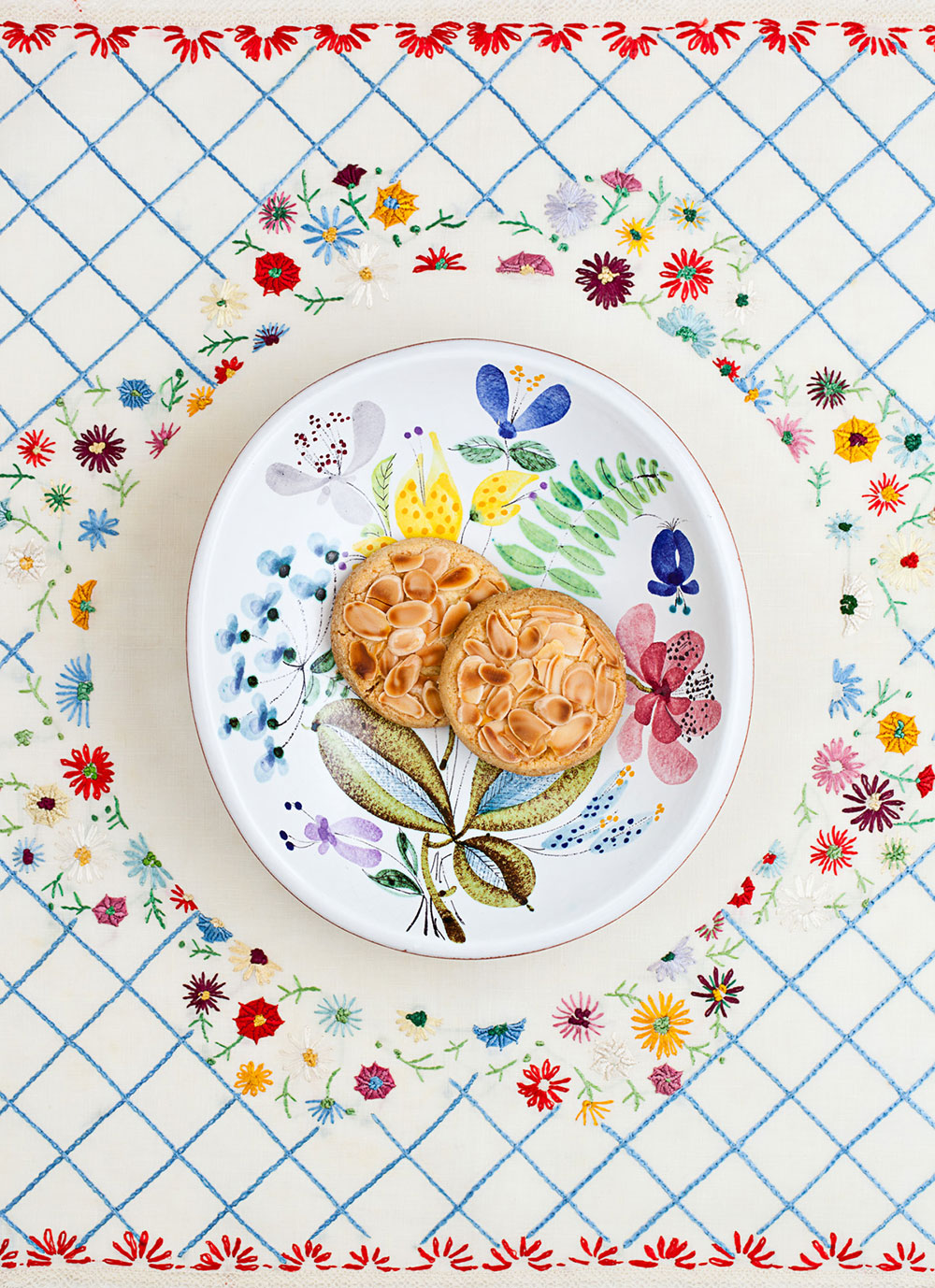 The cookie chapter starts with my all-time-favorite cookies called Cenk's House Cookies, inspired by my grandmother's favorite Danish butter cookies. Then there's My Ultimate Chocolate Chip Cookies, Pistachio & Matcha Sablés (a.k.a "Welcome to İstanbul Dear Nick Malgieri" Cookies) inspired by my visit to Sadaharu Aoki in Paris and many more for you to enjoy.
Also, my master macaron recipe (which I deem impossible to mess up) followed by four variations, one of which is the Cocoa & Chestnut Macarons: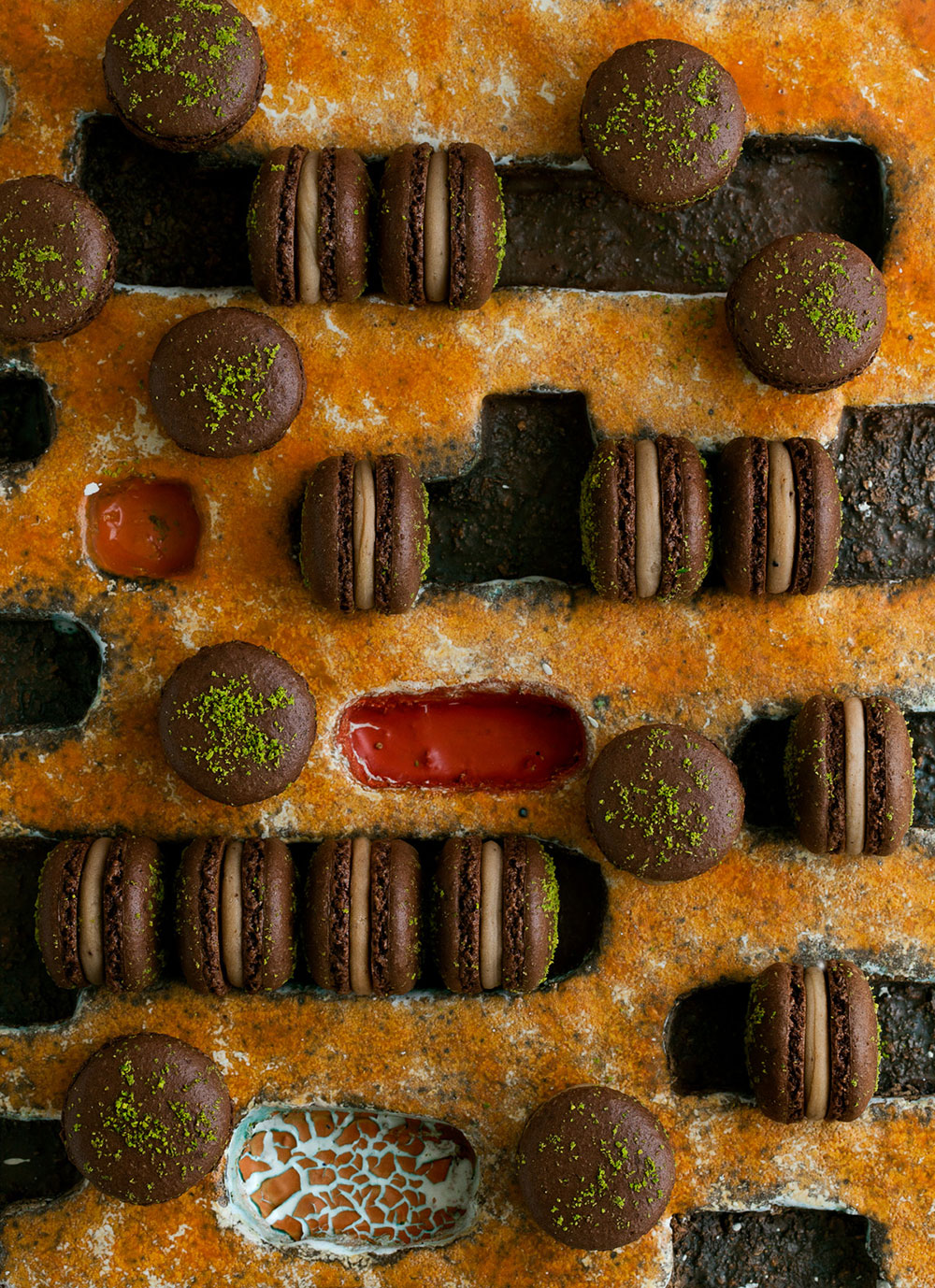 Even though all the brownie recipes in the book are variations of my classic brownies, I believed that they deserved a chapter of their own.
The most eye-catching one is, of course, the brownies I designed for Dolce & Gabbana. The recipe is updated with the most fashionable ingredient: Blond Chocolate!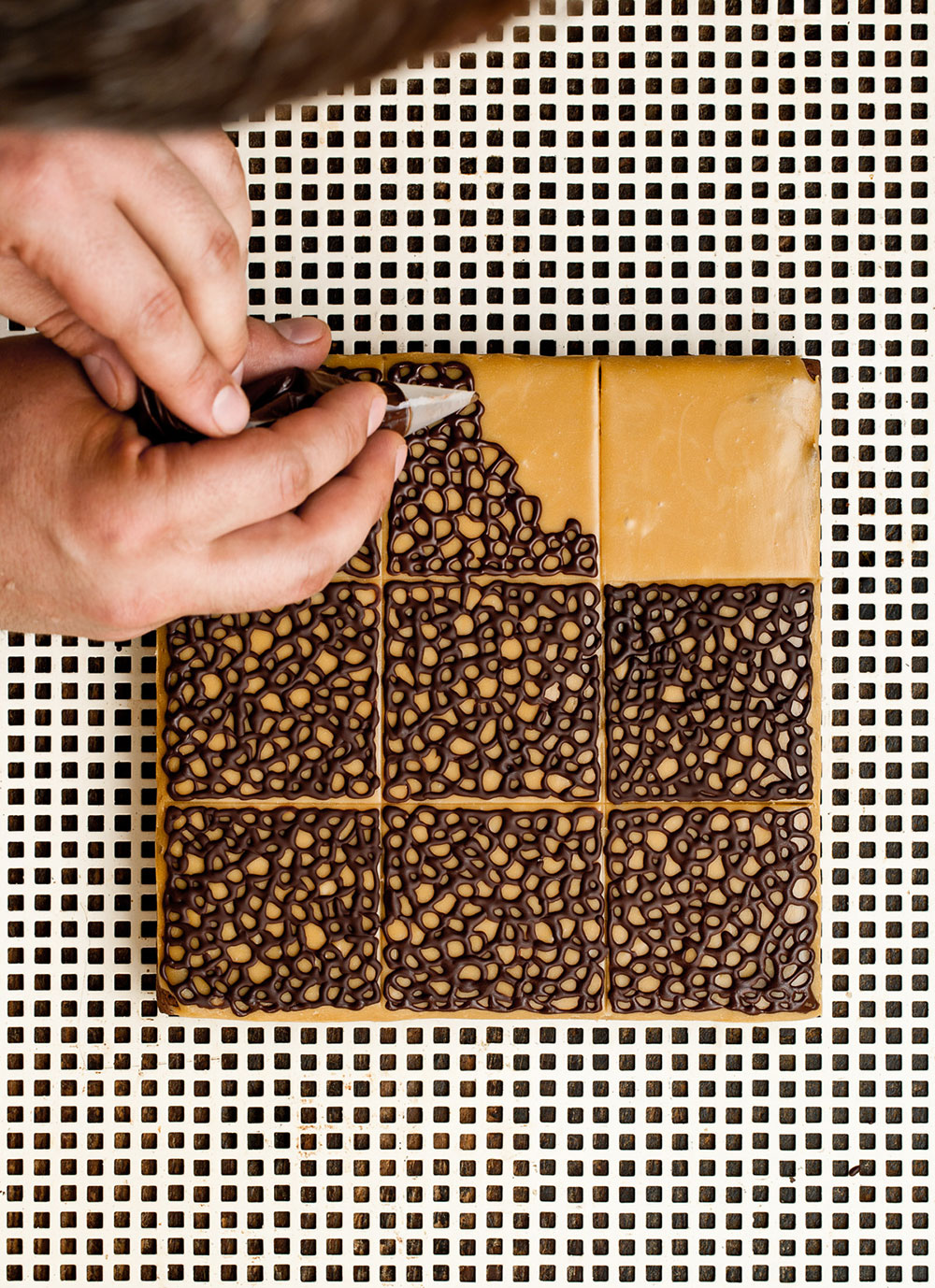 Then comes the cake chapter. There are updated versions of the Double Chocolate Bundt Cake and Devil Wears Chocolate (which made it to the cover). And then there's a Sour Cherry and Almond Upside Down Cake, which is my favorite recipe in the book. Attention!!! My favorite recipe in the book does NOT contain chocolate. It is THAT good.
The tart chapter starts with a Cafe Fernando classic: Raspberry Jewel Pluot Galette, which is inspired by a photo that David Lebovitz took at Chez Panisse's 40th anniversary dinner.
There's a bread and pastries chapter, followed by my favorite subject: Ice cream!
I am especially proud of the Concord Grape & Kefir Ice Cream recipe.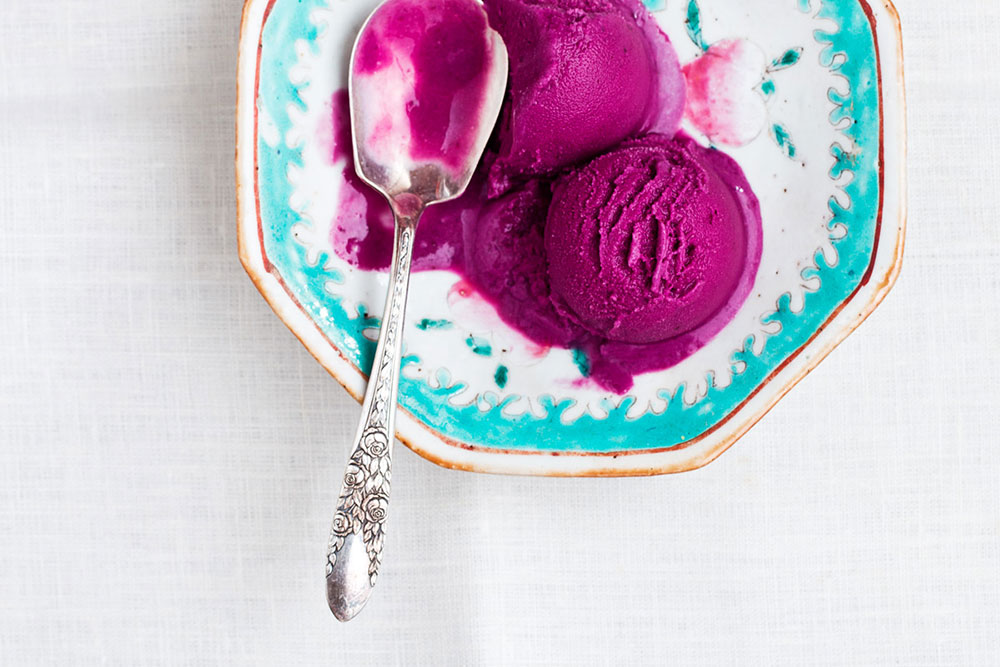 Then I delve into confections, drinks and jams. Take a look at the Vanilla & Apricot Jam.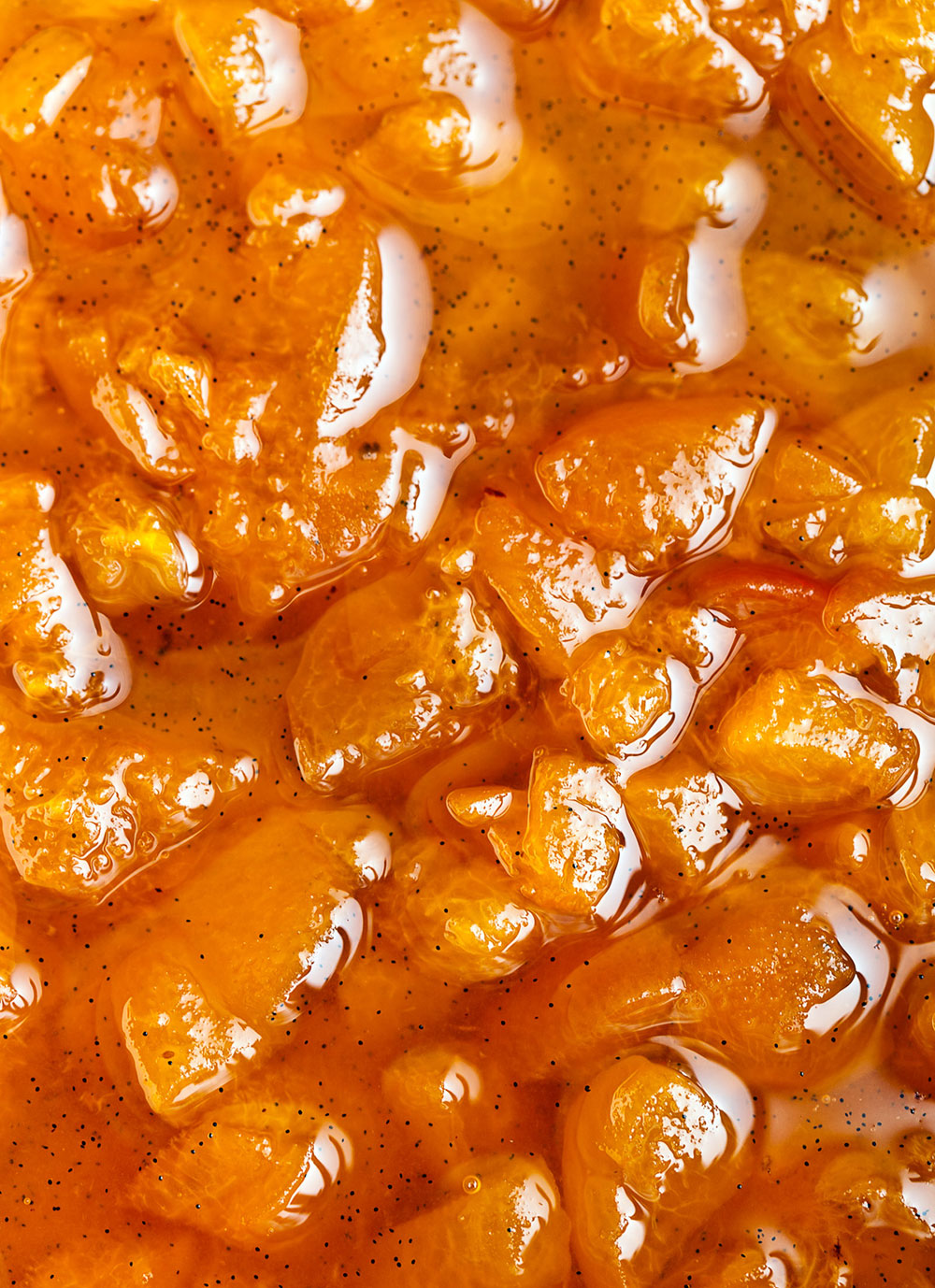 And then there were interviews, book signings and instagram campaigns. The response was mind blowing. The first printing sold out in just three days, which is a first for a Turkish cookbook. The book is now in its 6th printing!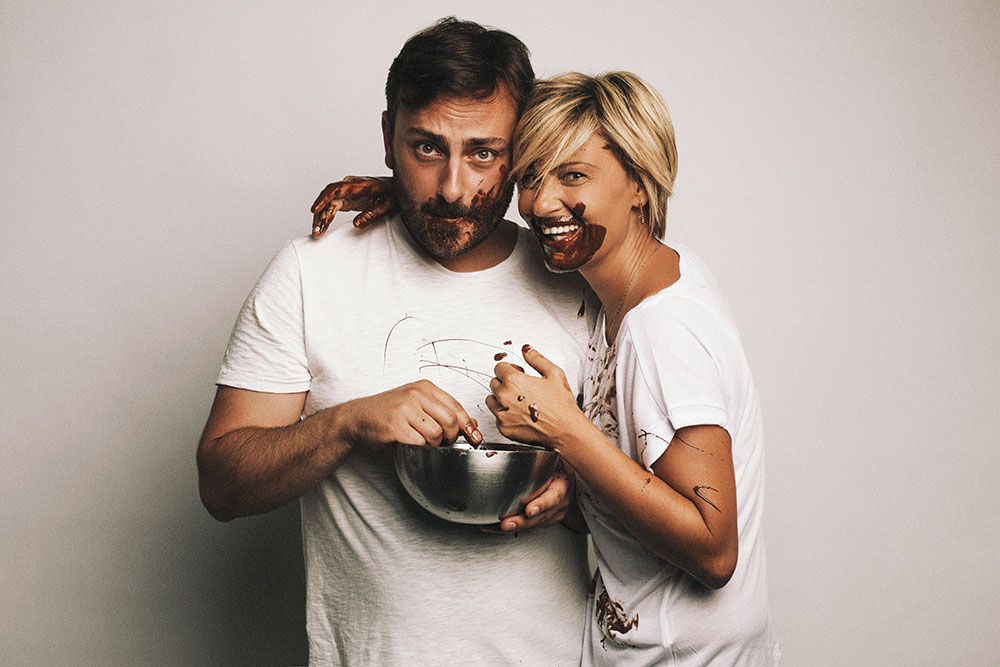 I'm so sorry for bombarding your social media feeds with posts in Turkish for the past year, but now you know exactly why.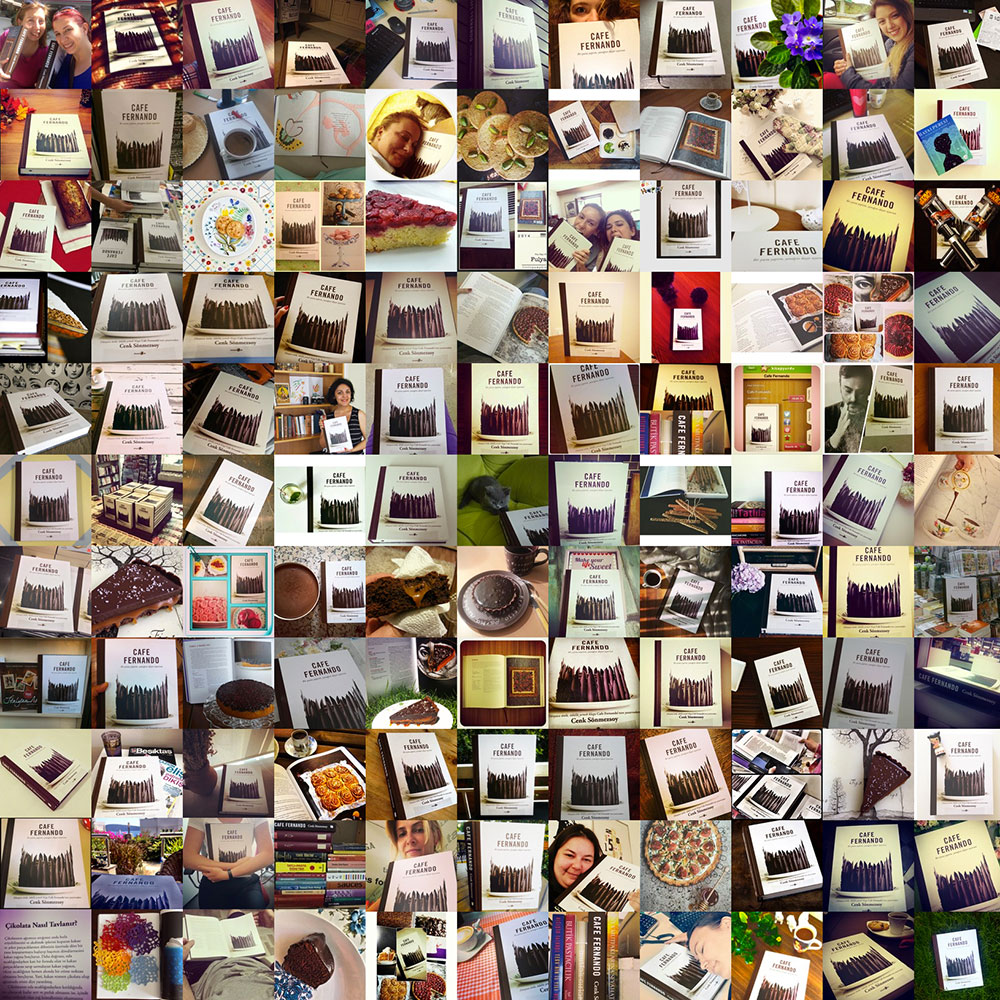 I'll be back with new recipes soon. In the meantime, here's another video I've put together for the launch of my book: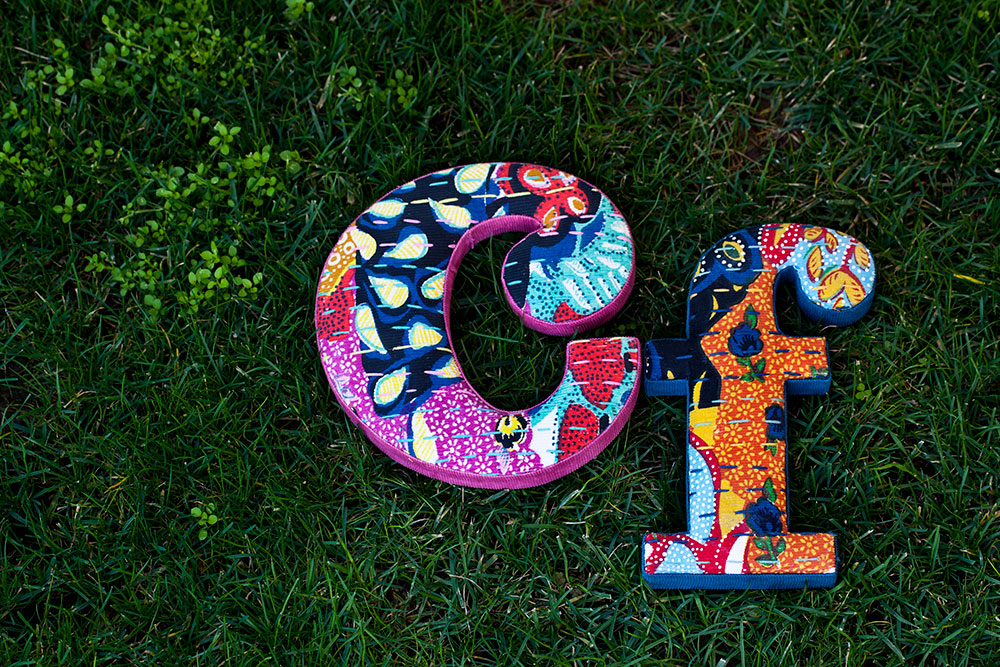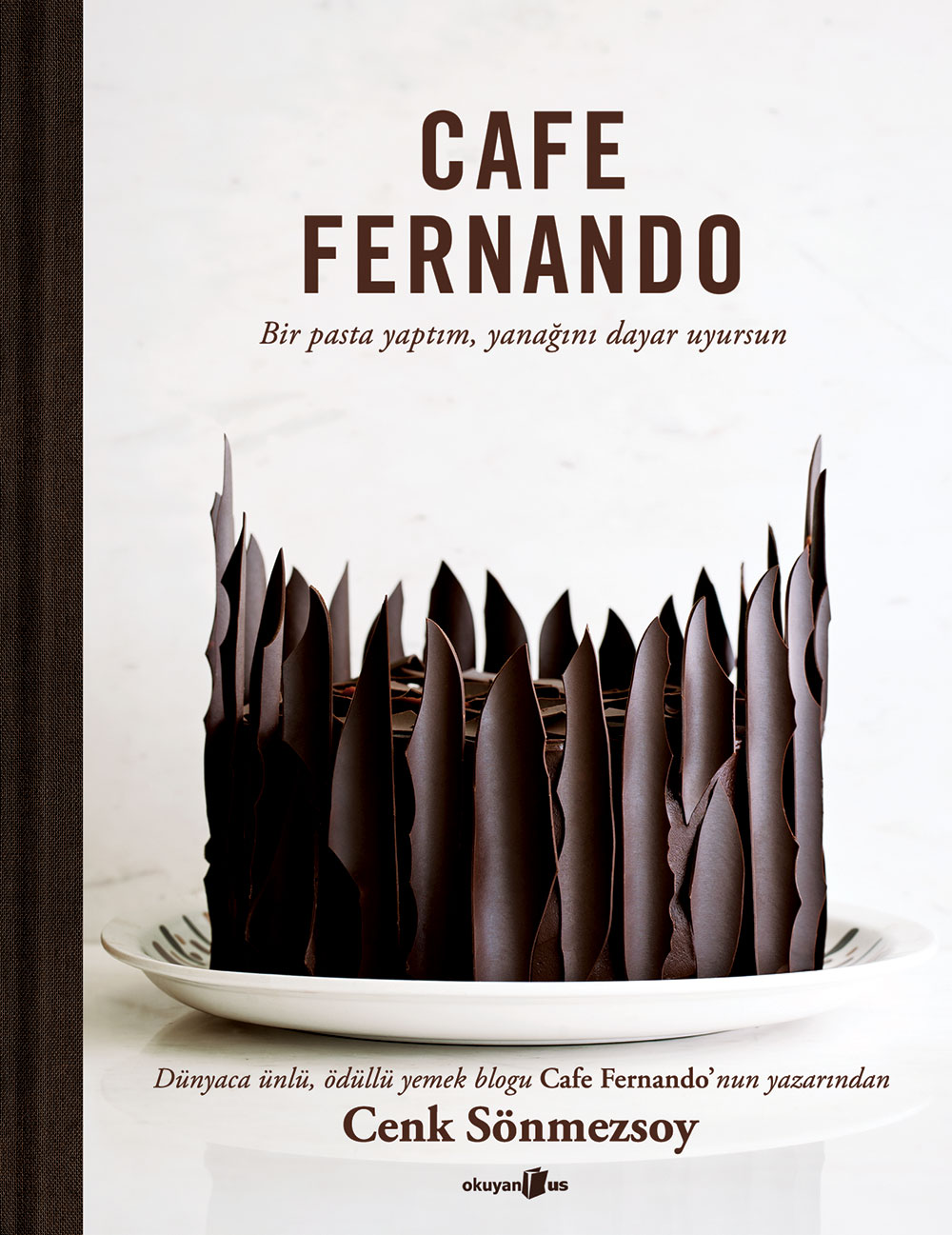 It feels amazing to be back!