The Artful Baker is finally out for you to bake from! I've been waiting impatiently for this day to arrive for almost two years now!
It feels like yesterday, but I started working on the Turkish edition of The Artful Baker over 7 years ago. Following four and a half years of hard work, it was published in 2014. Right after the book tour and then a short vacation in San Francisco, I started working on the English edition. I still can't believe I was able to finish it in 18 months. Thanks to my dear friend Rachel Berman Boller, who you'll meet in person if you can make it to one of the book tour events in San Francisco, all the recipes I and my army of Turkish recipe testers worked on for years were tested with U.S. ingredients. The majority of the recipes worked in her kitchen just as greatly and we were able to finalize those that needed a few tweaks within the deadline.
Here are a few details about the book and a sneak peek inside, in case you've missed my earlier posts.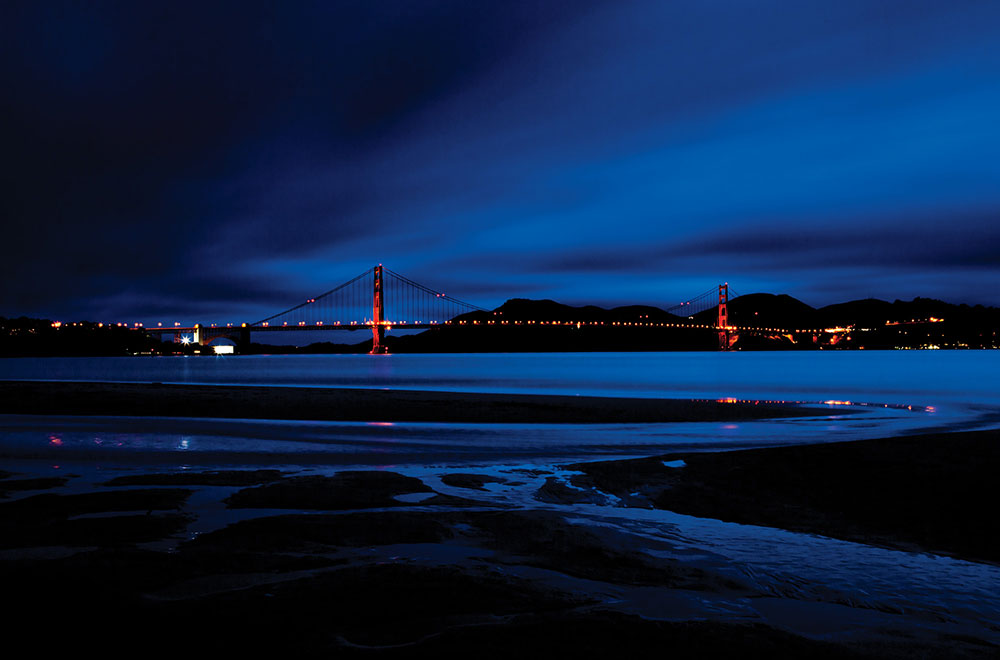 The book starts with an introductory chapter, where I share how I first started cooking in college; why I stopped cooking when I moved to San Francisco; my obsession with San Francisco, The Golden Girls, and baking after I moved back to Istanbul; beginning my blog, why I named it Cafe Fernando, and how it became bigger than I ever could have imagined; what led me to quit the corporate world to become a full-time food blogger; and my journey writing this book.
Right before getting to the recipes, there is a section called Before We Begin, where I share my golden rules of baking, vital to achieving success, efficiency, and peace of mind in the kitchen.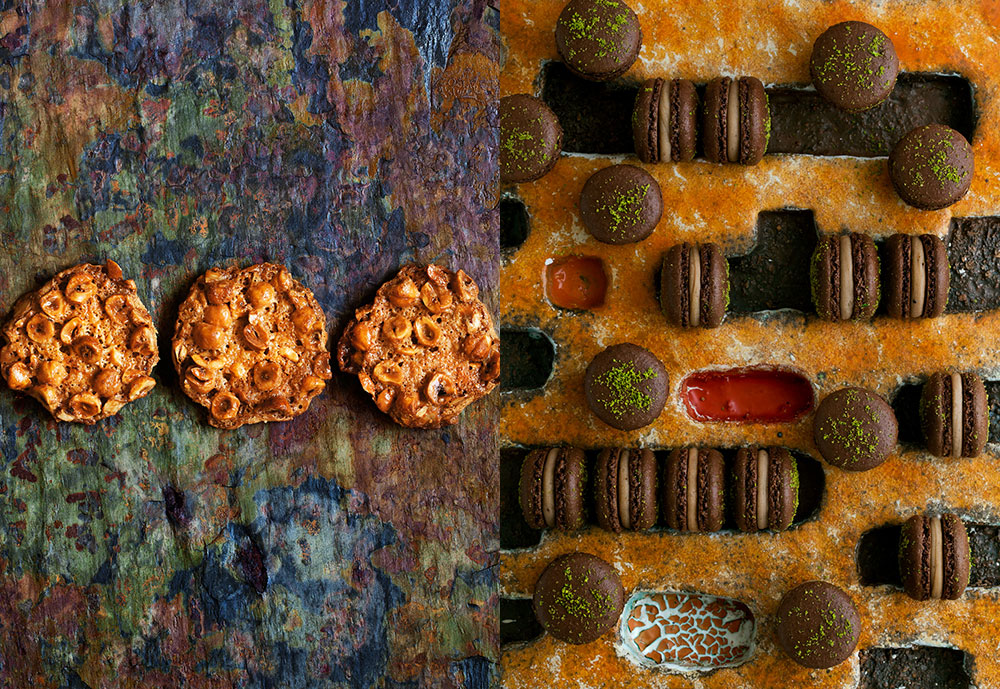 There are nine recipe chapters in total: Cookies; Brownies (because they deserve a chapter of their own); Cakes, Muffins, Cheesecakes & Meringues; Tarts, Galettes, Pie, Quiche, Cobbler & Crumble; Breads & Pastries; Ice Creams, Frozen Yogurt & Sorbets (my favorite chapter); Confections & Drinks; Jams & Jellies; and Base Recipes.
The book is comprised of almost entirely new content, with a few updated versions of your favorite recipes from this blog, such as Brownie Wears Lace, my signature brownies topped with blond chocolate ganache and bittersweet chocolate lace (originally commissioned by Dolce & Gabbana and awarded "Best Original Baking and Desserts Recipe" by Saveur magazine); Raspberry Jewel Pluot Galette, a recipe inspired by Chez Panisse's 40th year anniversary celebrations; and Devil Wears Chocolate, my version of devil's food cake that graces the cover of my book.
Are you obsessed with The Golden Girls as much as I am? If yes, you'll be psyched to learn that there is a berry tart recipe in the book named after Blanche Devereaux, which you can find at my dear friend Katie Parla's blog. Also, she's giving away three copies of the book!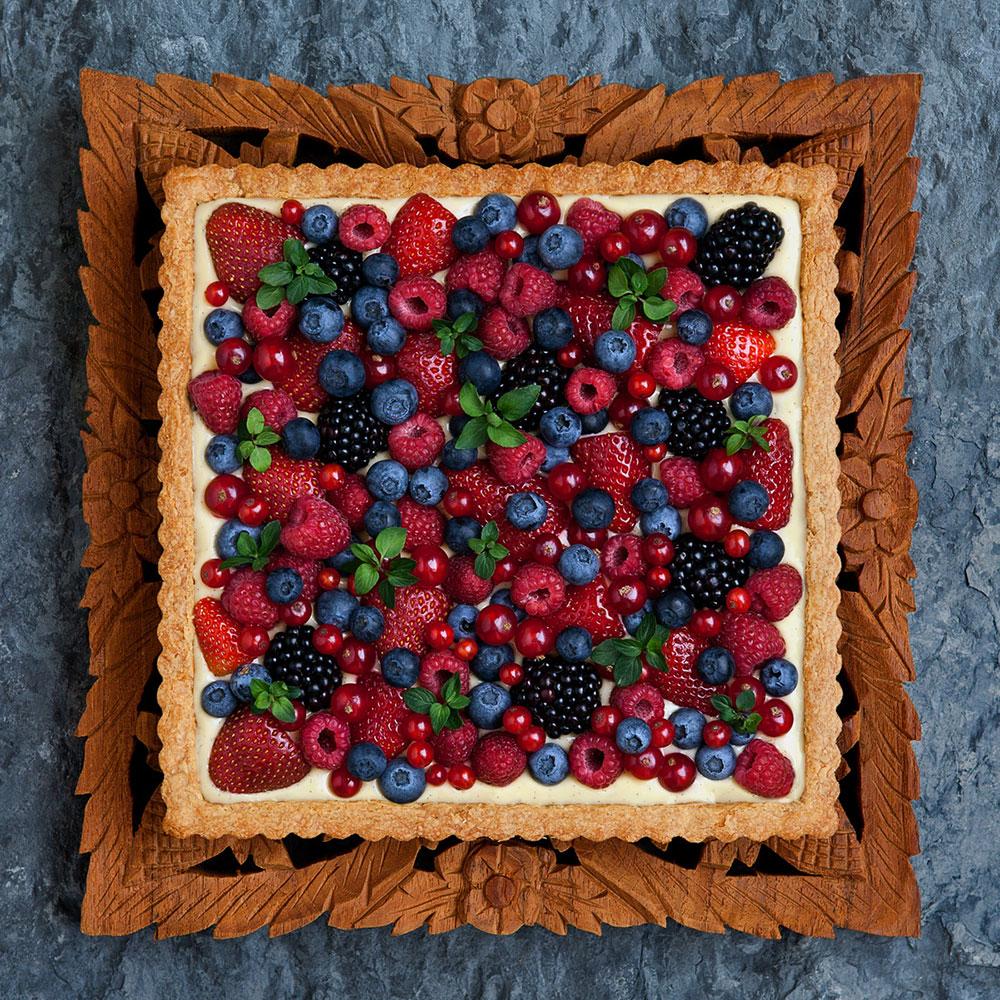 Every recipe in the book has gone through a meticulous development phase, tested by an army of home bakers having varying levels of skill, equipment, and access to ingredients, and revised to ensure that they will work flawlessly in any kitchen. And, every recipe has a photo that completes its story.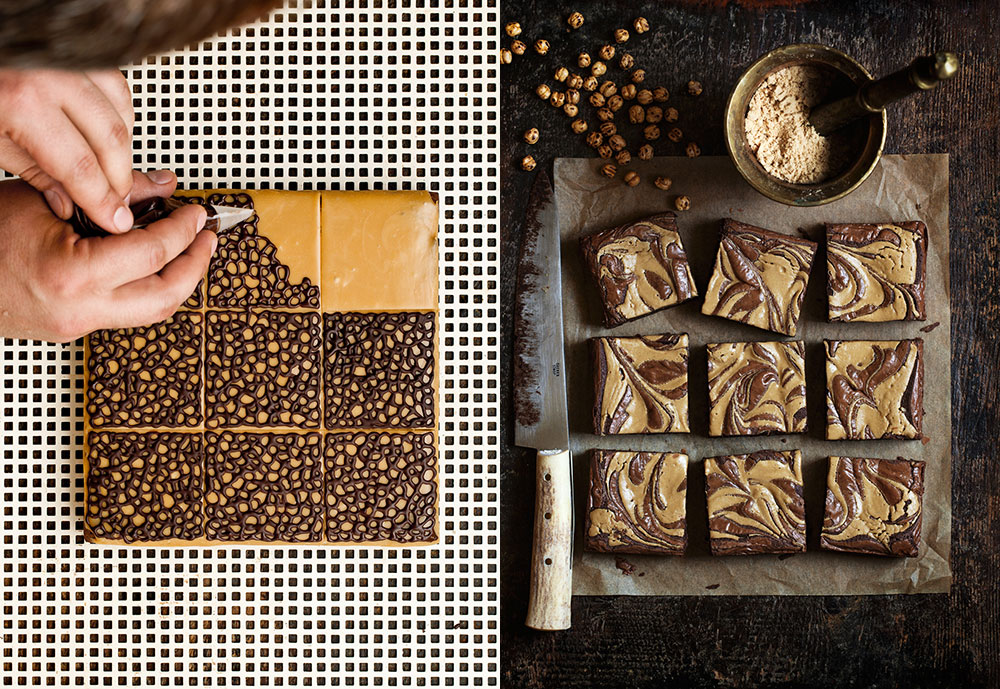 I've managed to include half a dozen new recipes that are not included in the Turkish version, such as Hazelnut and Caramel Cookies, my favorite cookie in the book; Tahini & Leblebi Swirl Brownies, which are made with sarı leblebi (double-roasted chickpea) flour; Matcha and Pistachio No-Bake Cheesecake, which I developed in the hopes of making up for the trauma I've put my friends through with the first matcha cheesecake I baked for them several years ago; and Million-Dollar Raspberry Caramels, which a friend of mine believes is my million-dollar invention.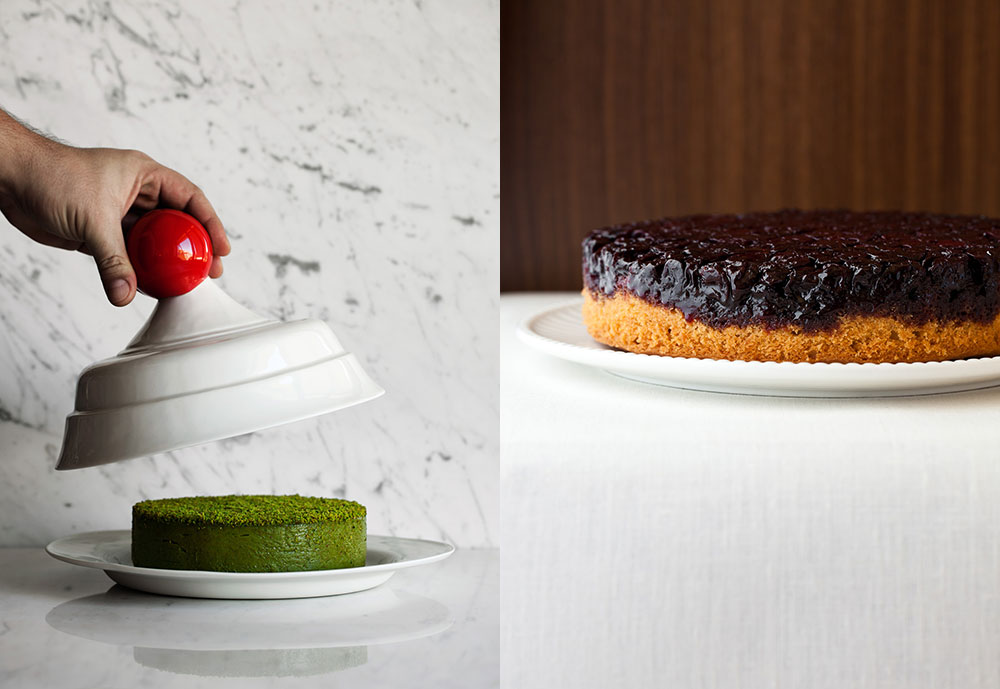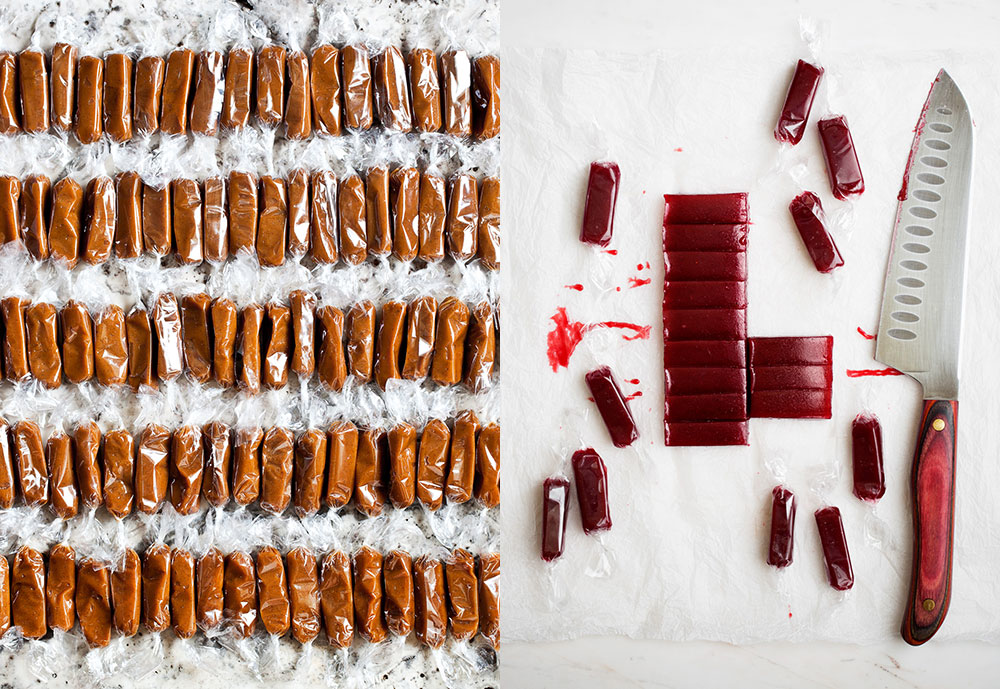 At the back of the book, you'll find detailed information about the defining characteristics of the most common ingredients used in the book (along with suggestions about substitutions and storage) and the list of equipment that will make your life in the kitchen easier and the time you spend there more enjoyable.
A very important detail: Throughout the book, measurements of ingredients (including liquid ingredients) are provided in both volume and weight (grams). I know how important this is to most of you! Where a volume measurement isn't useful (e.g., for chocolate or some of the fresh produce), weight measurements are provided in both ounces and grams.
Do you remember the collage I made from 3000+ Instagram photos that were published by readers who bought my Turkish book and baked from it?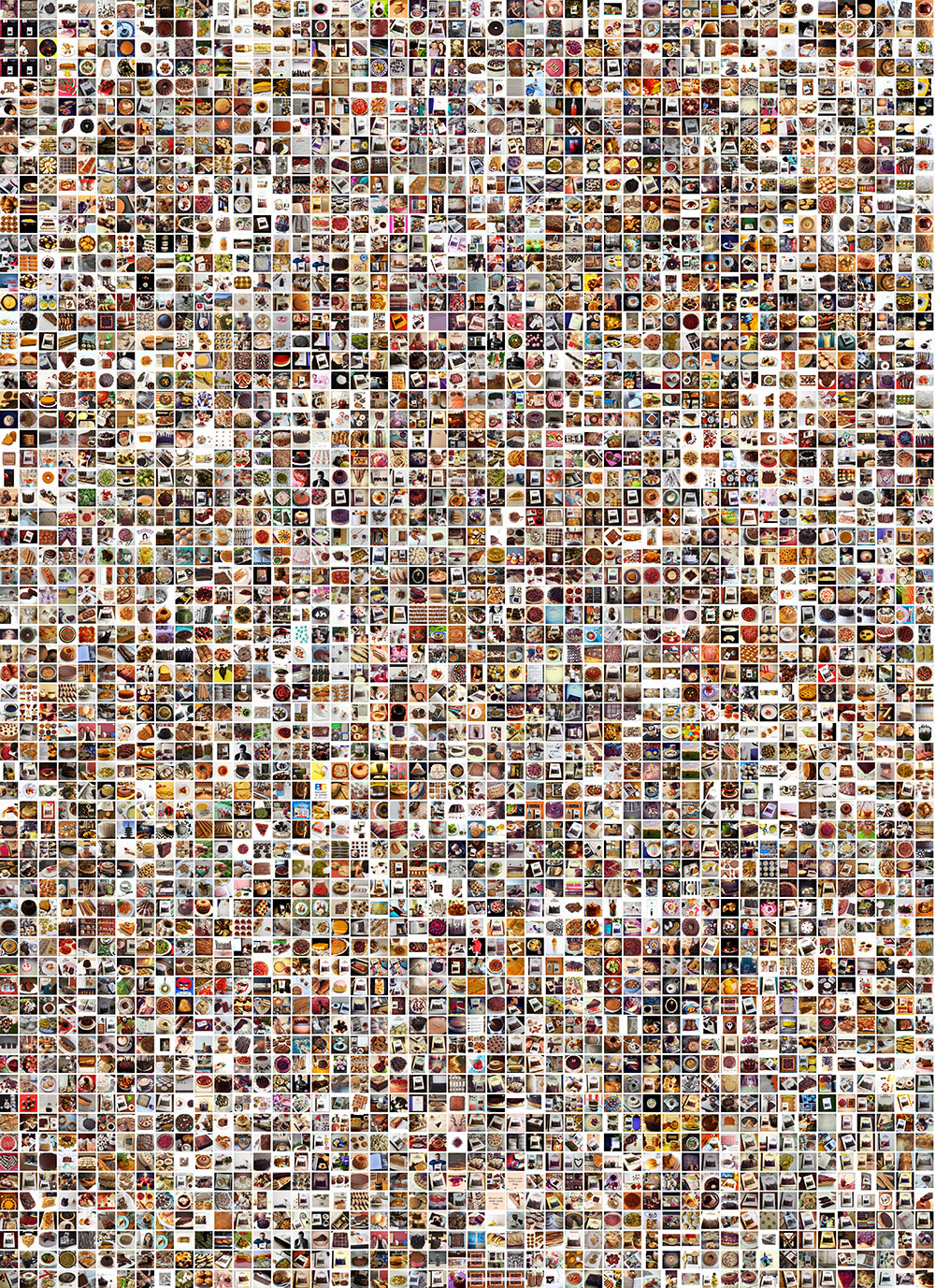 I'd love to do one for The Artful Baker! When you bake from my book and wish to share it on social media, please tag them with the official hashtag #artfulbakercookbook, and I promise to work on the collage right after I return from the book tour. By the way, in case you've missed the earlier post, here are the confirmed events of the book tour so far.
I can't wait to meet you in person at one of the events. Please come by and sample recipes from the book. I'll post reminders on Instagram before each event. We are planning some exciting giveaway campaigns as well so make sure to follow me on Instagram (and turn on push notifications) and join The Artful Baker Facebook group for updates.
Happy Baking!
**************************************************************************************************
The Artful Baker is out! To order a copy, please visit:
U.S. –Abrams // Amazon // Barnes&Noble // Books-A-Million // iBooks // IndieBound // Powell's
U.K. –Amazon U.K. // Blackwell's // Book Depository // Foyles // Waterstones
Canada –Amazon Canada // Indigo
**************************************************************************************************