Peas with marjoram… Simple, seasonal and delicious. First in a series of dishes Baking Fairy and I cooked together.
I must have mentioned her here before. She is one of my closest friends. And the one living the farthest. A few years back, she fell in love with Costa Rica, left her job in California in the blink of an eye, bought a rundown cafe in Montezuma and moved there.  She worked hard and built a new cafe from the ground up: Organico. She serves delicious vegetarian dishes like beet burgers, lasagna with plantains, scrambled tofu with curry and grilled pineapples. Plus, almost everything in her menu is topped with avocados, which are falling off her tree in her back yard as I write this.
She's back in Istanbul for a couple of months. We spent a full day with her cooking, eating and reminiscing old times.
She saw a photo of this dish in my Flickr stream a while ago and loved it. Blanched peas tossed with chopped marjoram heated briefly in extra-virgin olive oil and sprinkled with sea salt.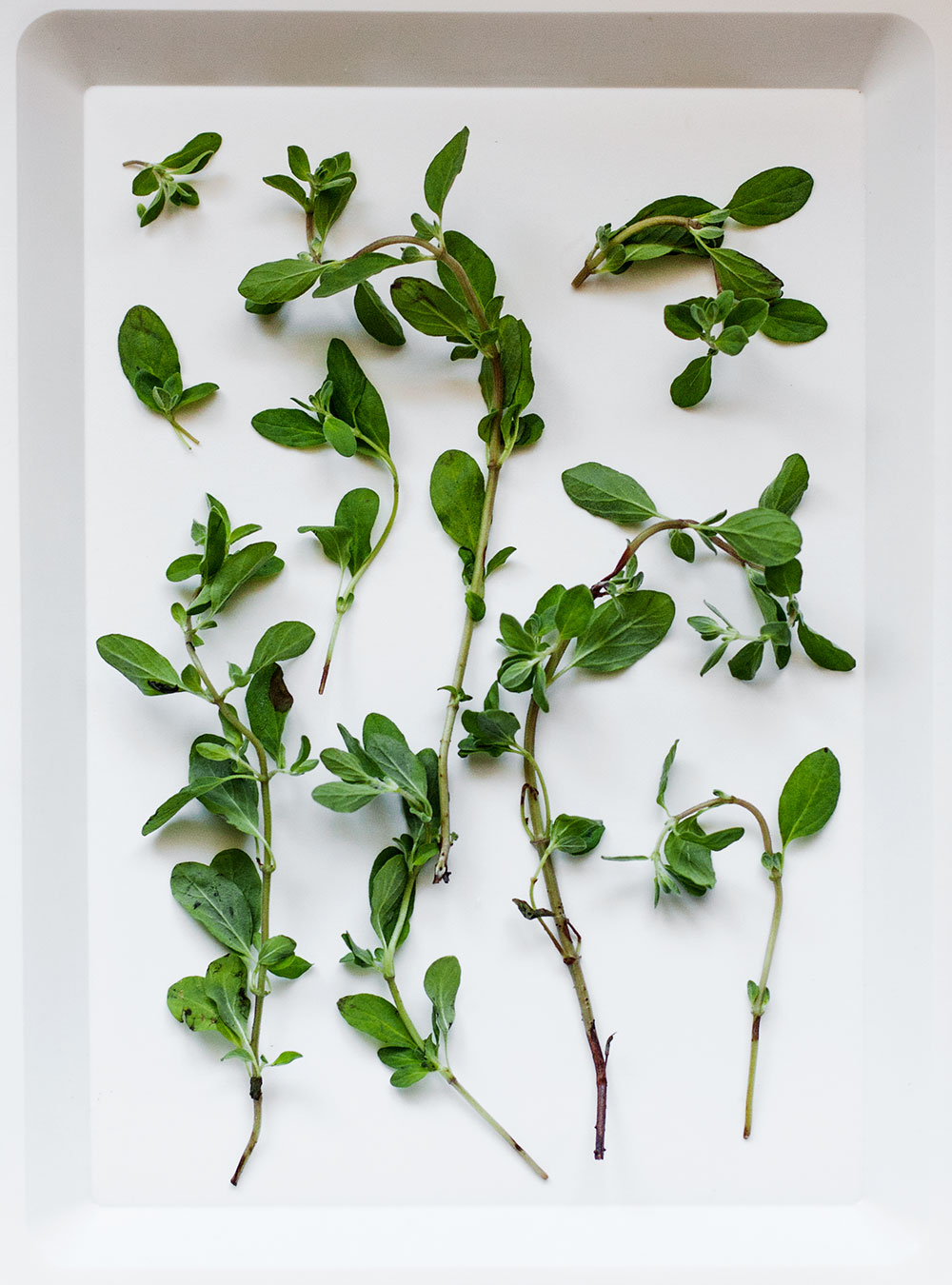 Peas are in season, so they are super sweet nowadays. Steaming or boiling them briefly and serving them with salt is all they need, but a fragrant herb like marjoram adds a whole new dimension of flavor.
They are just as delicious when served cold or at room temperature, so if you're looking for an easy-to-prepare side dish for a summer BBQ, this is it. Actually, this looks great, too. And this.
Another tasty vegan treat is on its way, so stay tuned.
PEAS WITH MARJORAM
2-4 servings
Ingredients
1lb fresh peas, pods removed
1 1/2 tbsp fresh marjoram, chopped finely
2 tbsp extra-virgin olive oil
1 tsp sea salt
Method
Bring a pot of water to a boil and add the podded peas.
Cook for 10 minutes, then drain and transfer to a bowl of iced water to cool.
When the peas are cool, drain and let dry completely.
In a small pot, heat olive oil, add the chopped marjoram, take off from heat and let infuse for 5 minutes.
Add the peas and heat through. Sprinkle with sea salt and serve.