Vanilla and star anise can transform any dessert into a spectacular experience. The sweet, spicy, licorice-like notes of star anise goes extremely well with peaches.
And then the vanilla pod… This dessert will not be the same without it.
So, you came home from work and have no energy to cook, let alone bake a dessert on top. Well, it is not that hard if you have this recipe at hand. In fact, if you happen to have a stash of streusel topping in your freezer, preparation takes only 5 minutes. And if you're going to bake individual servings, baking time is 30 minutes.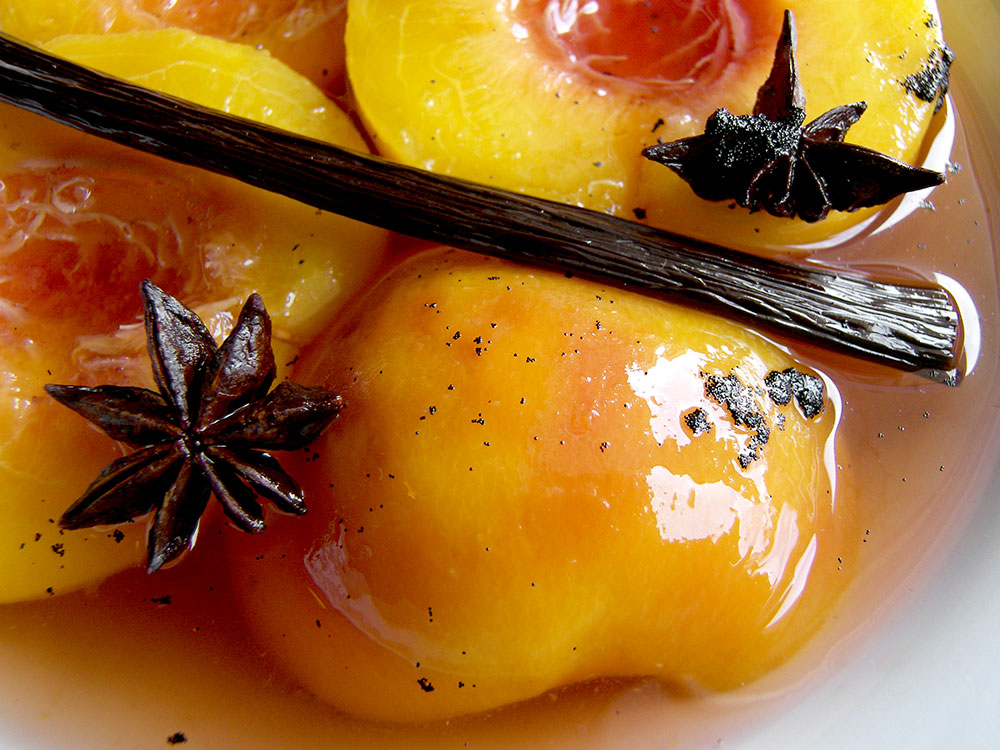 Pop them in the oven when you sit down for dinner and by the time you're done, you will have peaches bubbling underneath the crispy topping.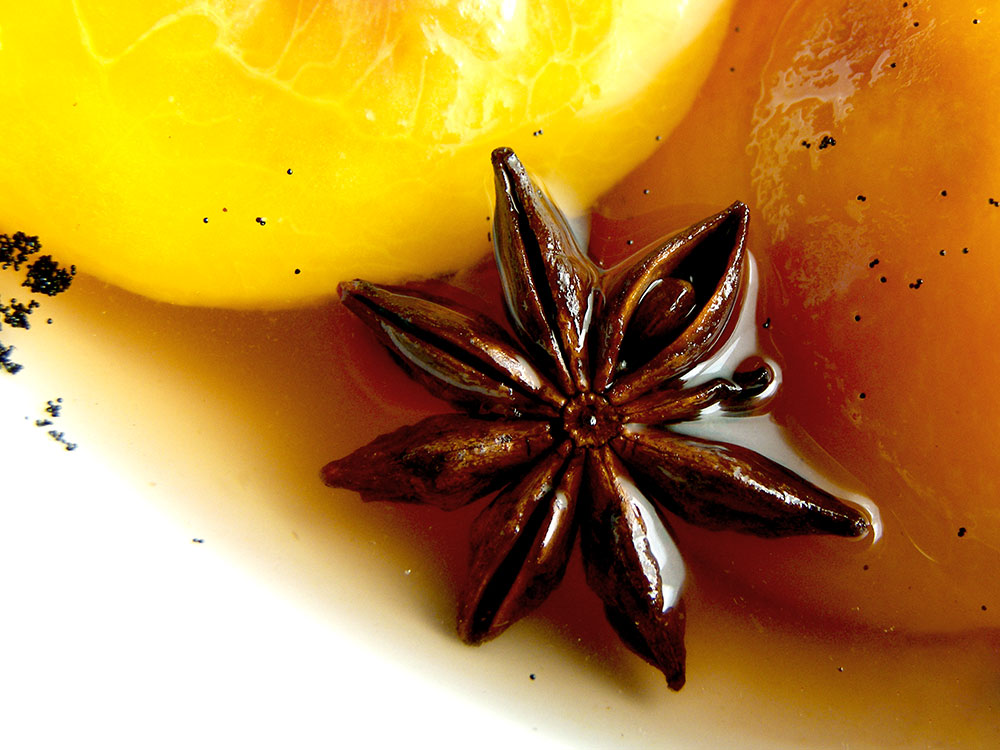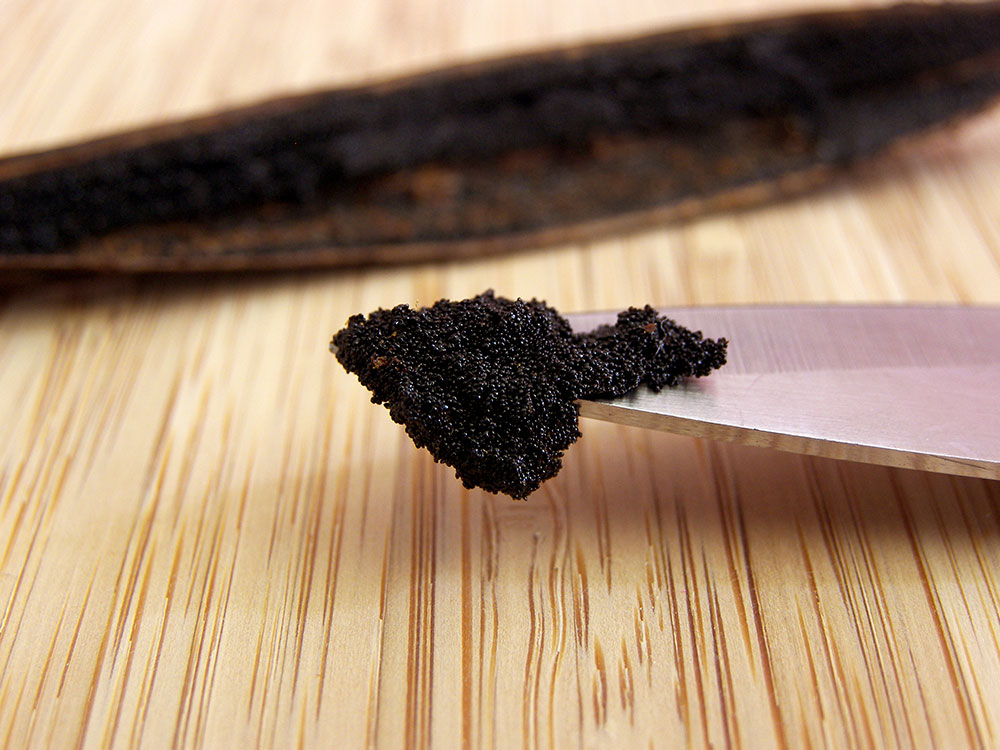 Sure, the poaching takes extra time, but you can sacrifice the more sophisticated taste once in a while. Just slice any fruit you like, toss it with flour, lemon juice and sugar and fill the bottom of your serving dish.
Hope you enjoy!
PEACH CRUMBLE RECIPE

Ingredients
Streusel Topping
(recipe from Kate Zuckerman's "The Sweet Life: Desserts From Chanterelle")
1 +1/4 cups flour
1/3 cup sugar
1/3 cup packed, moist dark brown sugar
1/4 tsp salt
5 ounces chilled butter
Fruit Filling

4 large peaches
1 cup boiling water
1/3 cup sugar
Juice of half a lemon
3 whole star anise
1 vanilla pod, cut in half lengthwise and seeds scraped
Method
Preheat the oven to 350F.
In a food processor, pulse flour, salt and sugars. Cut butter into 1/4-inch cubes and add to the flour mixture. Pulse until the butter is pea-sized and coated with flour. Do not let the dough come together in a ball. Set aside at room temperature.
In a small pot combine boiling water, lemon juice, sugar, star anise and vanilla seeds together with the vanilla pod and stir until all the sugar dissolves.
Cut a small cross in the bottom of each peach with a knife. Place them inside the pot and simmer for 10 minutes.
Transfer to a large bowl filled with cold water and ice to stop the cooking process.
Take peaches out of the pot. Peel off the skin, remove the stones and slice into medium-sized pieces. Put them back into the pot and let steep for 15-20 minutes.
Remove peach chunks with a slotted spoon and transfer to a clean bowl. Add 2 tbsp of poaching juice and toss. Pack the fruit evenly on the bottom of each baking dish and top with the streusel. Do not pack the topping down.
Bake until the crumb topping has browned and the fruit is bubbling beneath, 30-40 minutes. Allow to cool for at least 20 minutes.
The crisp is best eaten the day it is made but will keep, refrigerated, for 4 days.