Cheesecake craze continues… This one is a no bake cheesecake flavored with the season's sweetest tangerines. Feel free to substitute oranges or lemons for tangerines and I'm sure it will be just as tasty (see variations in the recipe section). No bake cheesecakes are usually prepared with gelatin, but I took a different route by using eggs instead and cooked the filling in a bain-marie. I hope, with two cheesecake posts in a row, I have re-established my die-hard Golden Girls fan status.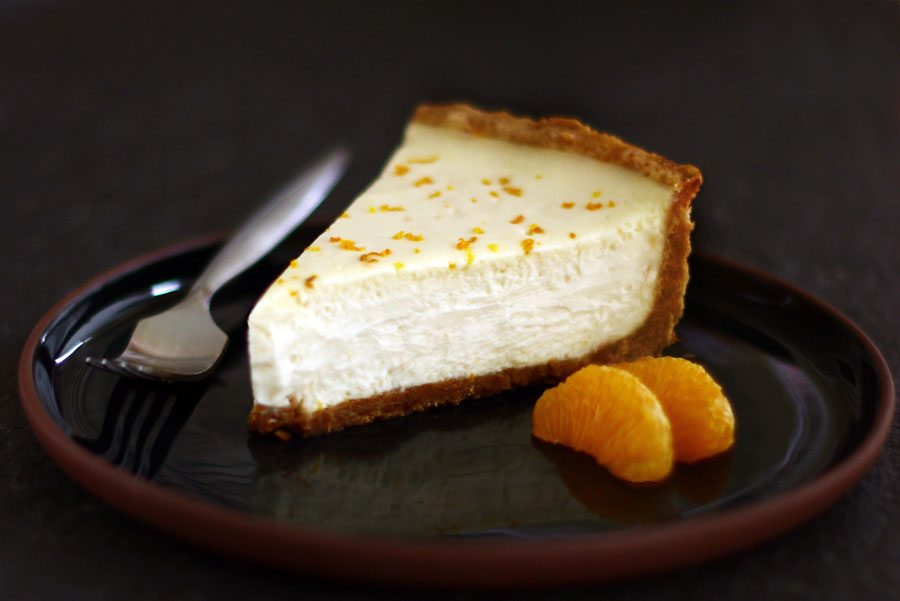 I've tried a different crust recipe this time. It was quite tasty and also extremely easy to remove from the springform pan. You can adjust the aroma of the tangerines to your liking during the steeping stage. If you like a stronger tangerine flavor, pour in the cream with zest in the bain-marie. If not, pass the cream through a fine mesh strainer.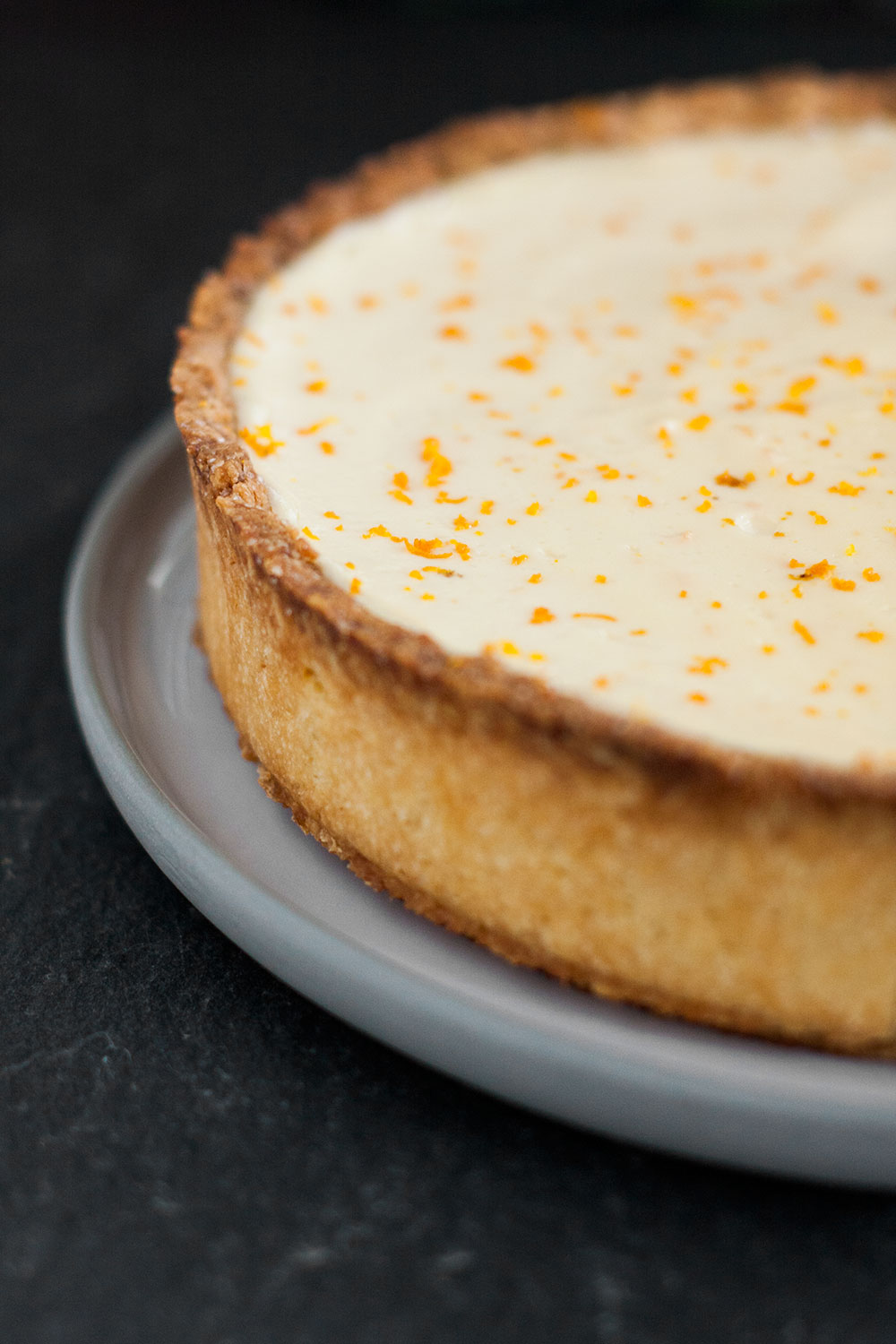 I had every intention of posting a New Year's cake recipe, this time before we enjoy it at The Mansion on the New Year's Eve, but it seems pretty impossible. I've imagined a vanilla sponge cake layered with peanut buttercream, caramel sauce, bittersweet chocolate pieces and banana slices, but friends voted for another dessert: Ice Cream Bomb Cake. A pound of milk chocolate, 4 cups of cream, 7 egg yolks and a lot of sugar have already been mixed and churned, freezing to be placed on a pistachio brownie.
NO BAKE TANGERINE CHEESECAKE RECIPE
Ingredients
For the crust:
1+2/3 cups all-purpose flour
1/8 tsp salt
1/3 cup sugar
1 egg + 1 egg yolk
8 tbsp butter, cold and cut into small cubes
For the filling:
2 pounds cream cheese (or Labneh*), at room temperature
4 eggs, at room temperature
1 cup sugar
2 tsp vanilla extract
1/8 tsp salt
1 cup heavy cream
1/2 cup freshly-squeezed tangerine juice
Zest of 2 tangerines, divided
2 tbsp cornstarch
* If you're using Labneh, place 2+1/4 pounds of it on a strainer lined with 4-5 sheets of paper towel and wait for half an hour. Turn the cheese upside down on a fresh set of paper towels and strain for another half an hour. This will yield approximately 2 pounds of strained Labneh cheese.
For No-Bake Lemon Cheesecake: Instead of 1/2 cup tangerine juice and zest of 2 tangerines, use 1/3 cup freshly-squeezed lemon juice and zest of one lemon. Add two more tablespoons of sugar.
For No-Bake Orange Cheesecake: Instead of 1/2 cup tangerine juice and zest of 2 tangerines, use 1/2 cup freshly-squeezed lemon juice and zest of one orange.
Method
Preheat your oven to 350F.
Butter a 9-inch springform pan and set aside.
To make the crust, put the flour, salt and sugar in a food processor and pulse until combined. Add butter and pulse until coarse crumbs form. Add the whole egg and the extra yolk and mix until the dough gathers around the blade.
Gather the dough into a ball, place it on the bottom of the pan and press evenly on the bottom and up the sides.
Freeze the crust for about 30 minutes. Remove the crust from the freezer, lightly poke the bottom with a fork and bake at 350F for 25-30 minutes. Cool the crust until it reaches room temperature.
To make the filling, combine heavy cream and tangerine zest (reserve 2 tsp of zest for later) in a small pot and bring to a boil. Remove from heat and let steep for 20 minutes.
Over a bain-marie, combine eggs and sugar and whisk until yolks begin to turn pale and the mixture reaches a thick consistency, for about 20 minutes.
Add the tangerine cream into the eggs and whisk for 10 more minutes (If you'd like a strong tangerine flavor, keep the zest. If not, pass the tangerine cream through a fine mesh strainer while you add it to the yolks). Next, add the tangerine juice, vanilla extract, salt and corn starch and stir to combine.
Place a large pot over medium high heat and transfer the mixture into this pot together with cream cheese. Whisk until the mixture resembles a thick pudding, for about 5-10 minutes.
Take the filling off heat and pour it over the cooled crust. Flatten the top with a spatula, sprinkle the reserved tangerine zest on top and wait for it to cool to room temperature.
Cover with foil (plastic wrap will cause condensation) and refrigerate at least 16 hours (it will stay fresh for 3 days).
To serve, run a knife between the crust and sides of the pan, then open and remove the sides of your springform pan.