To be perfectly honest, I don't remember much from my visit to Ici. Right after the dinner at Chez Panisse, two of our friends came to pick us up and five minutes later, we were at Ici.
I was still ChezPanisse-struck.
But I never forget that I have a food blog, so I reached for my camera without thinking and somewhere along the line, I heard my friend repeating "Cinnamon Crème Brûlée" after the lady behind the counter.
Instantly sold. And it was fantastic, but the rest is a blur.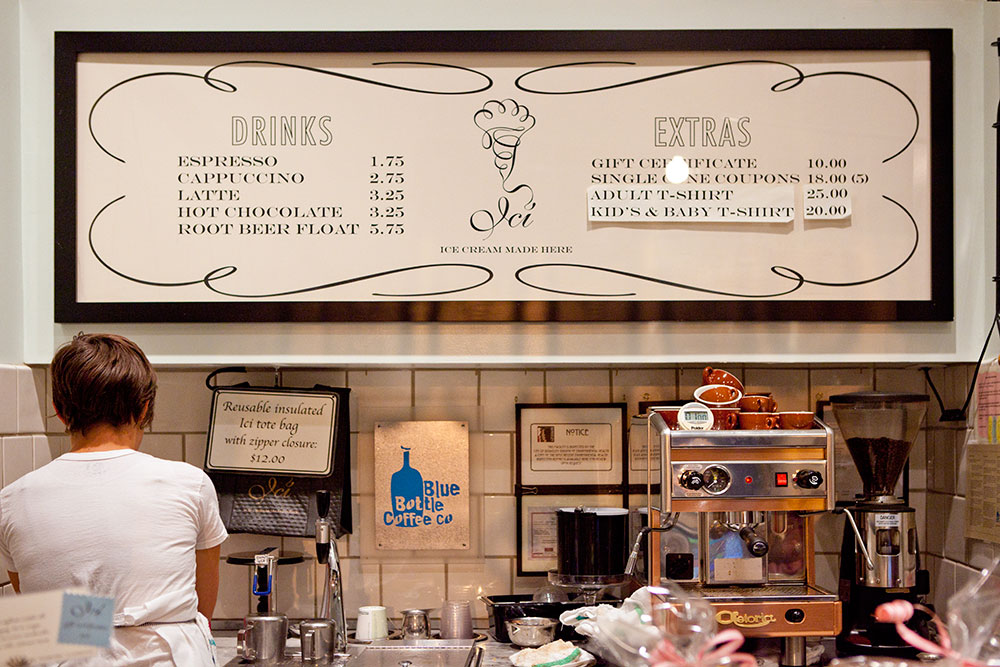 I do remember the Blue Bottle sign behind the main counter, but that's because I had programmed myself to notice that logo wherever I go.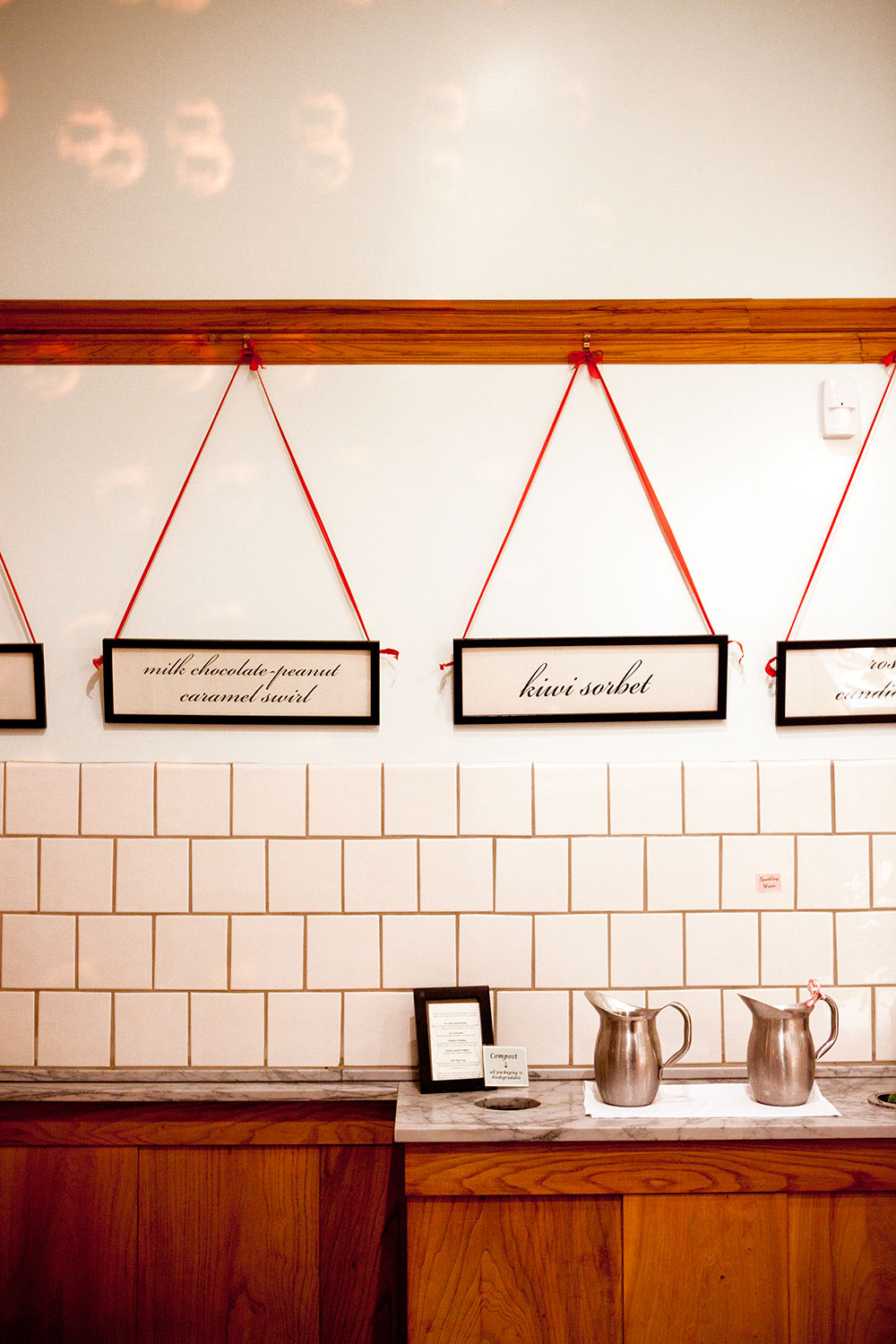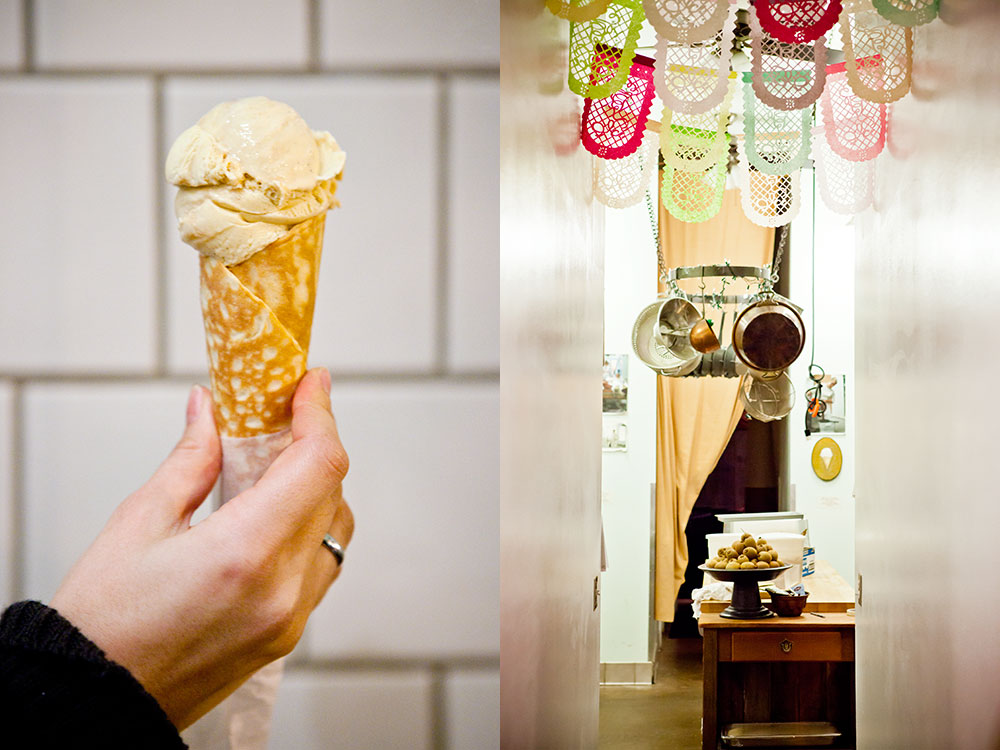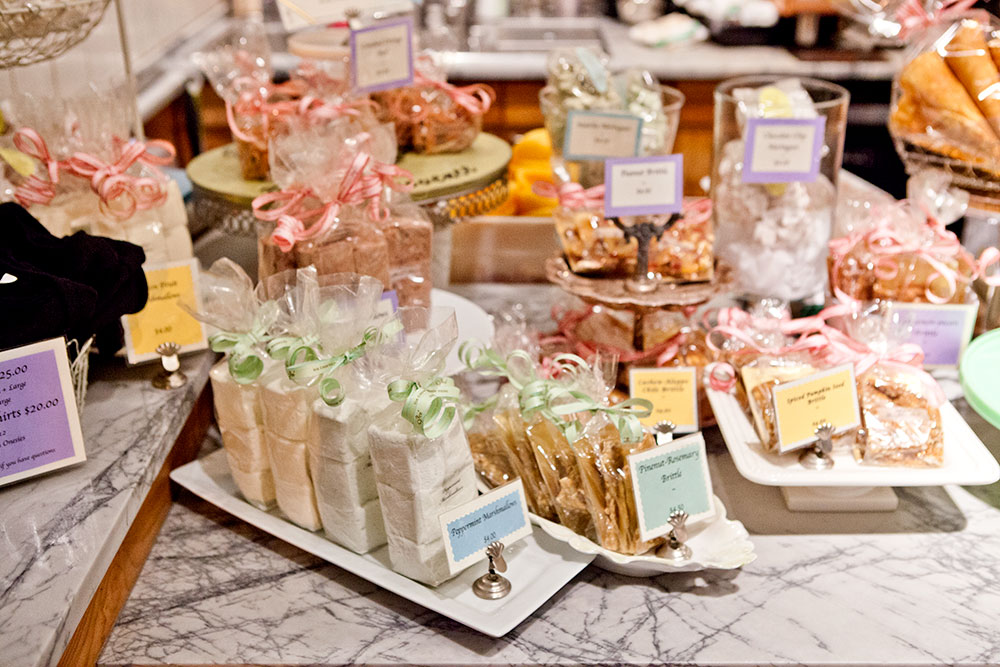 And of course, the hand-rolled cones with chocolate-filled tips are quite hard to forget.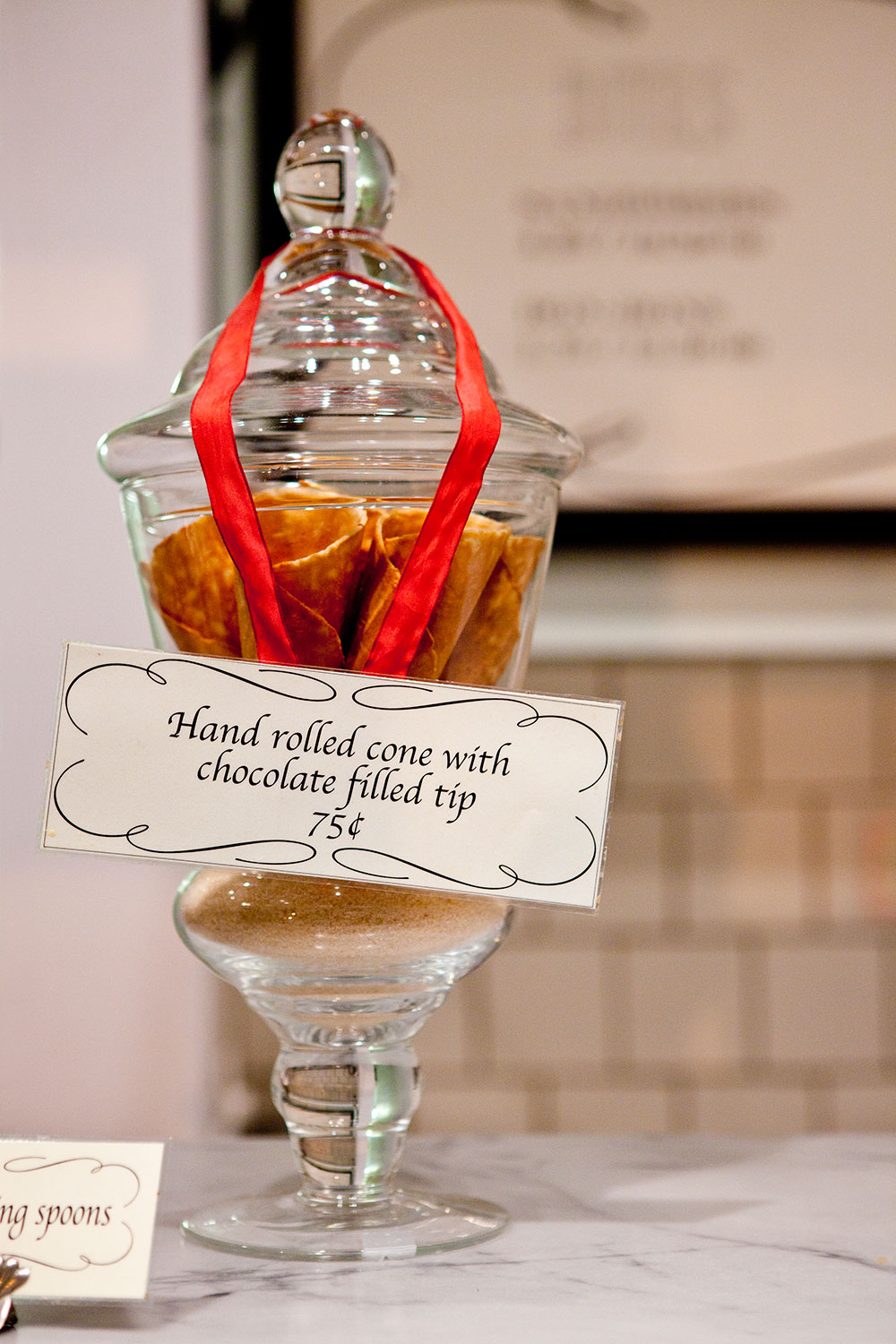 But above all else, you simply have to respect a place for using a Mauviel sugar pan as a tip box.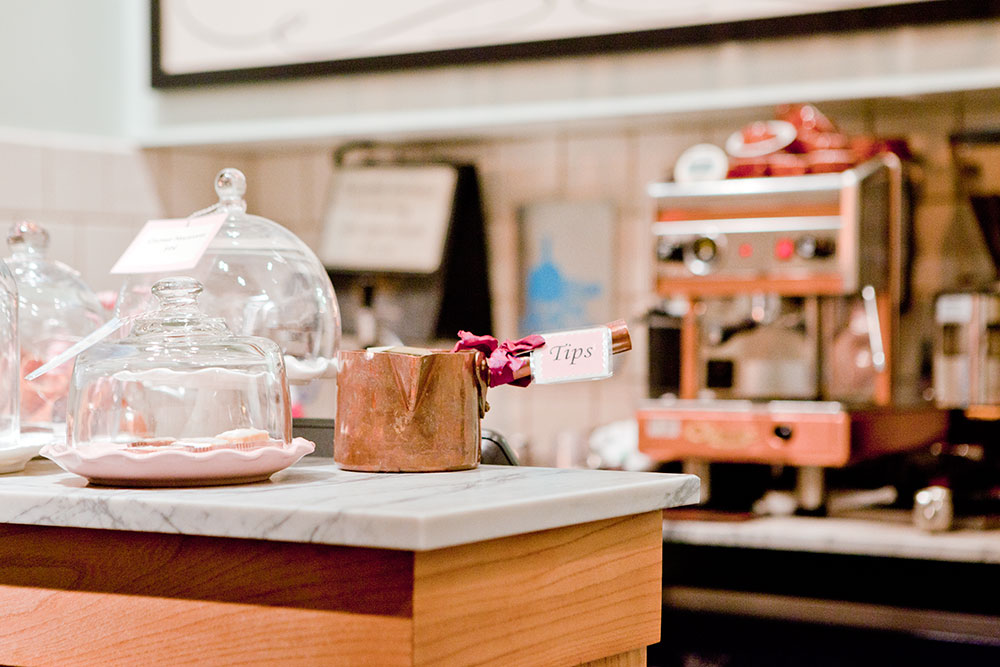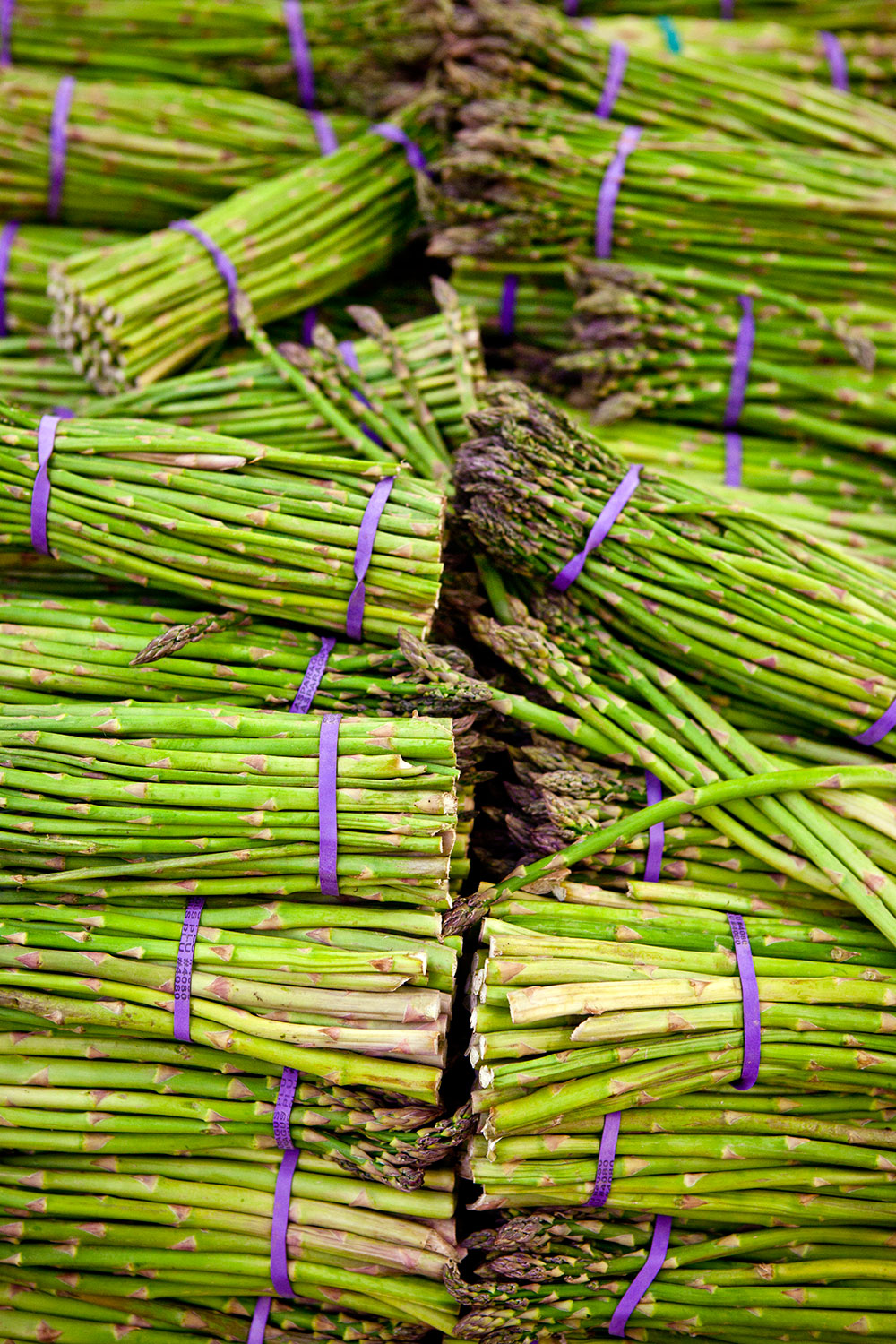 I may not remember much after Chez Panisse, but our visit to the new Berkeley Bowl before dinner, I certainly do.
Another friend picked us up at the BART station and drove us there. Luckily, she had a dinner party planned that night and was going to go shopping at the new Berkeley Bowl.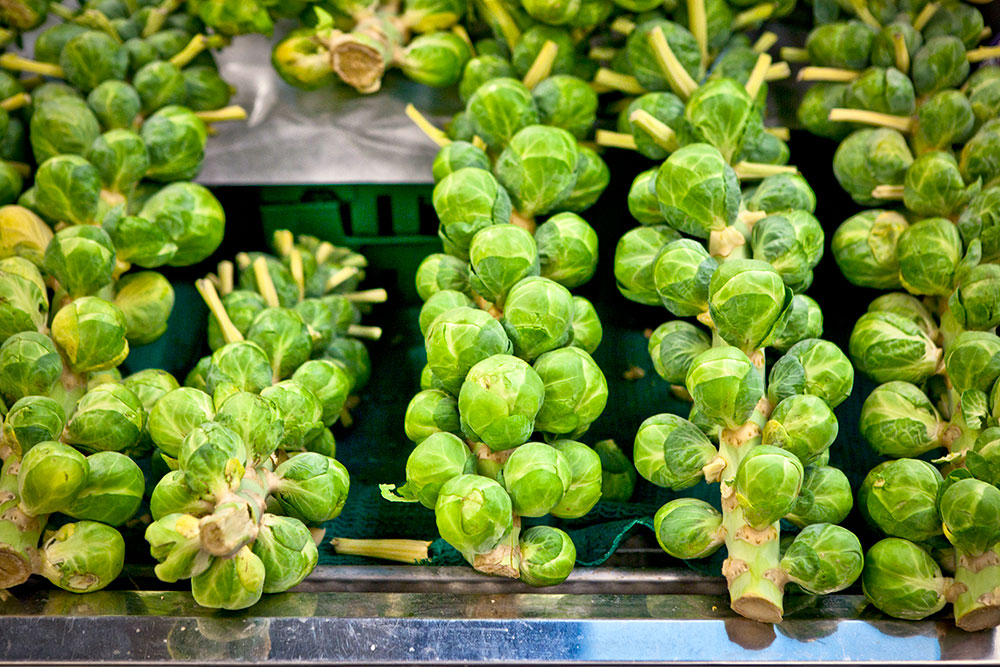 I've never seen this many fruits and vegetables under the same roof. According to this article, they carry 40 – 40! – different kinds of tomatoes in season.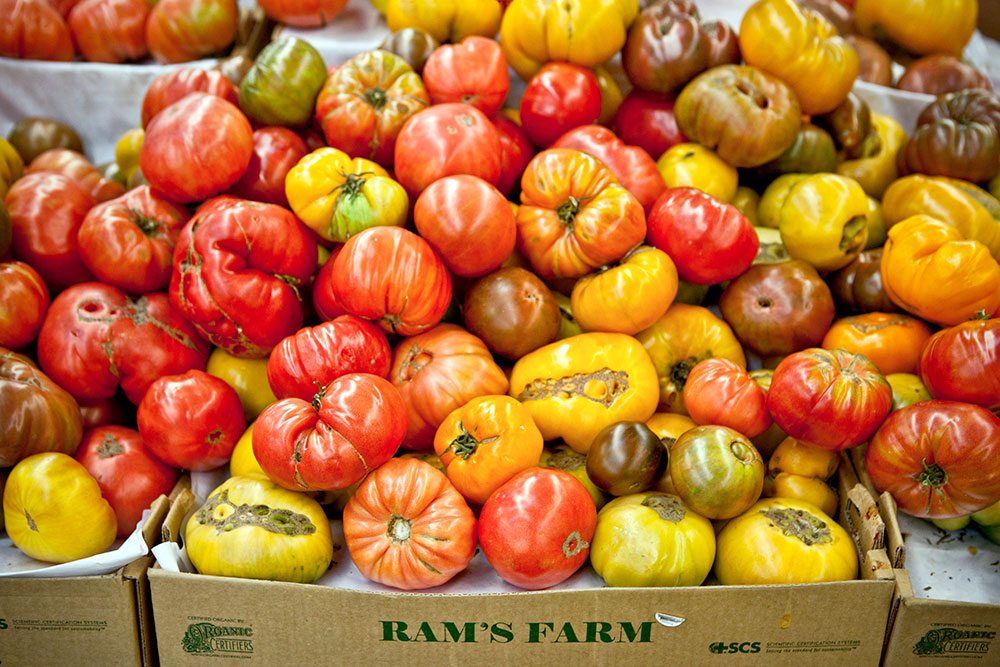 The raspberry yogurt pretzels were to die for! I have to learn how to make these at home. Any recipe suggestions?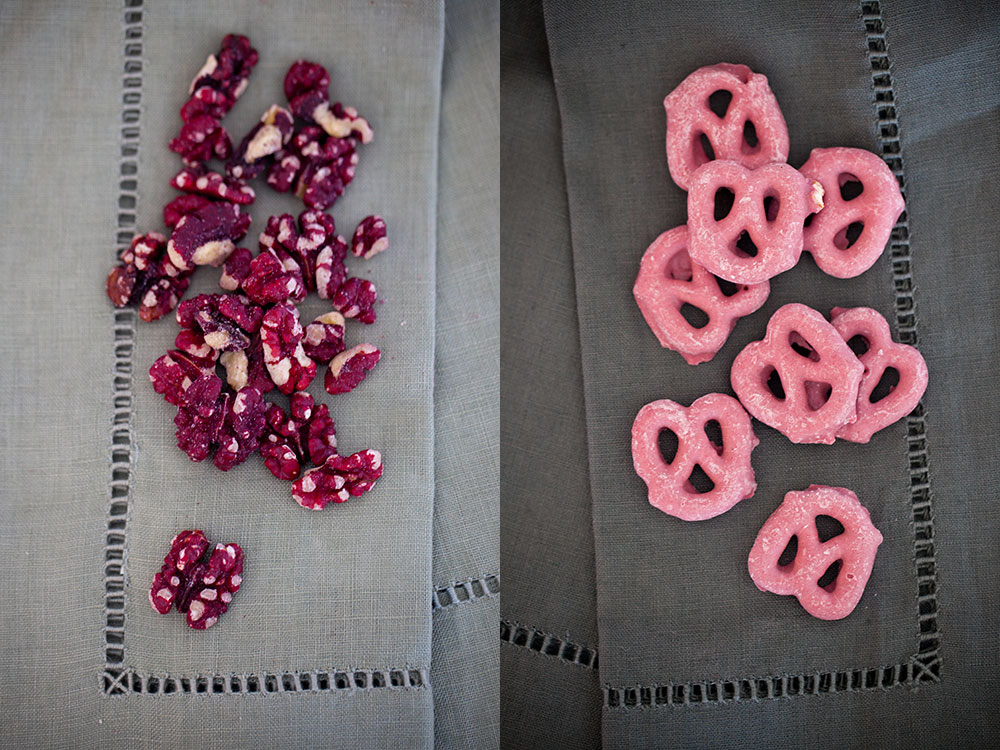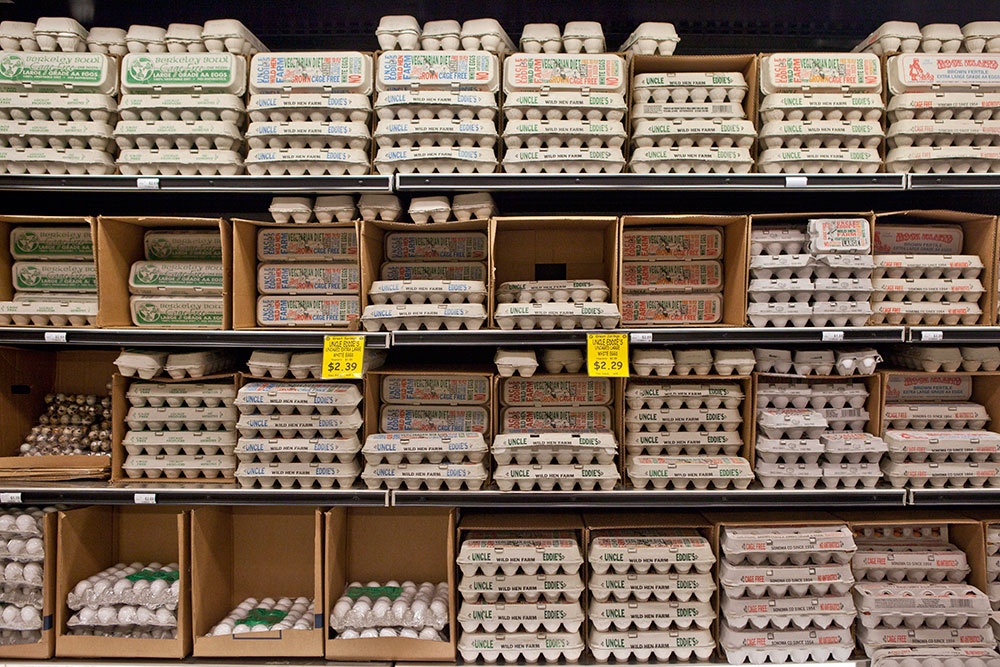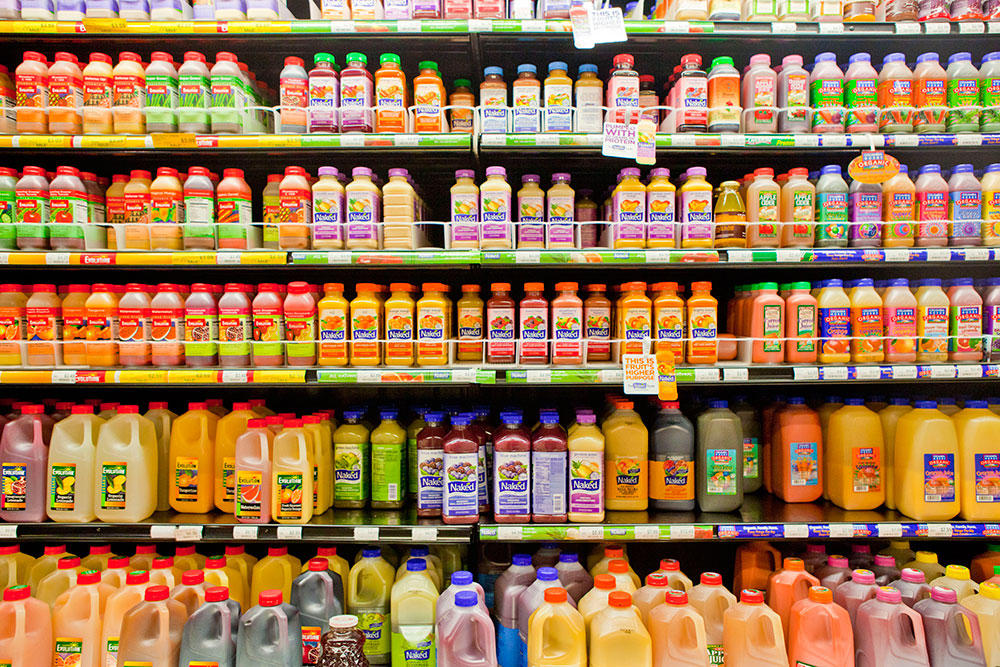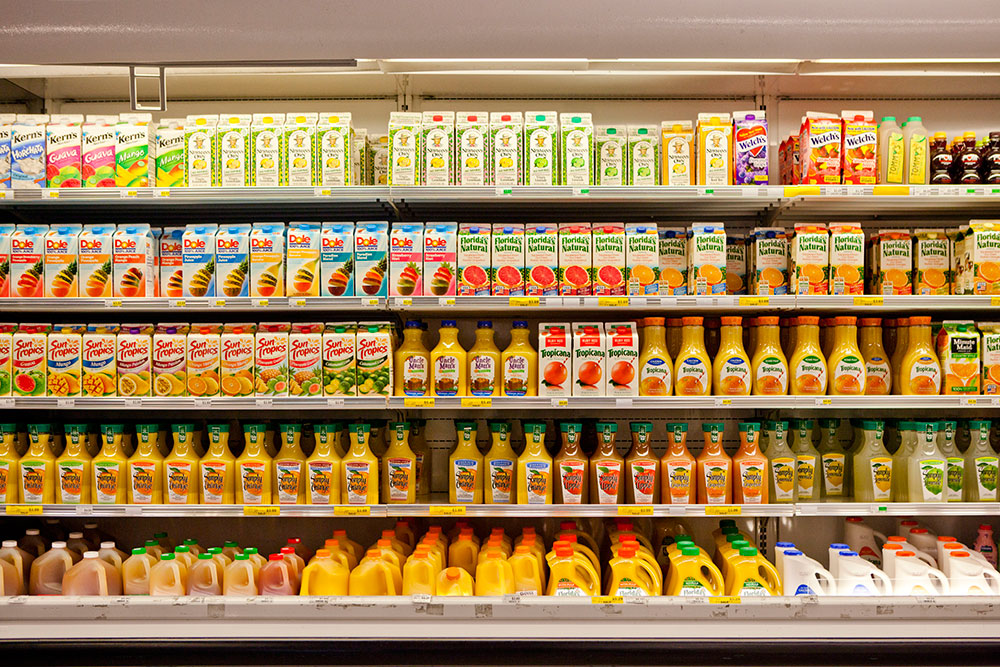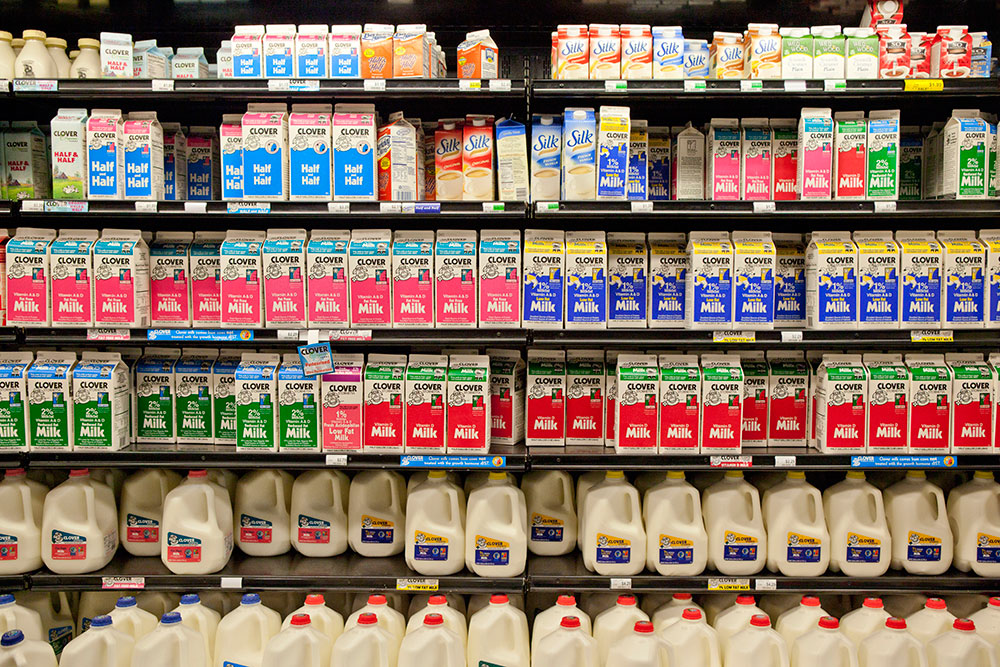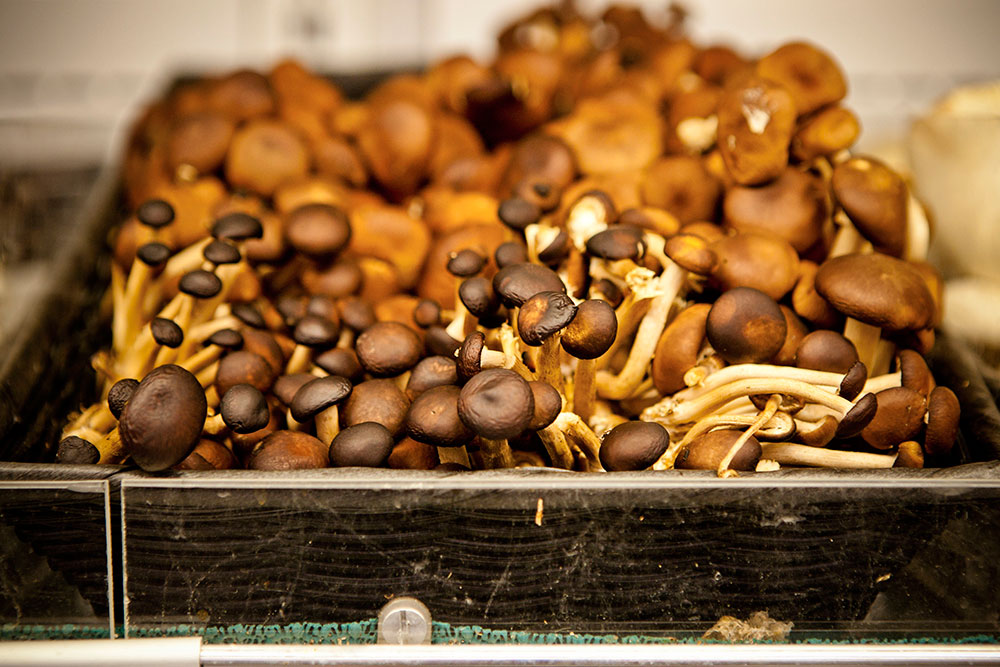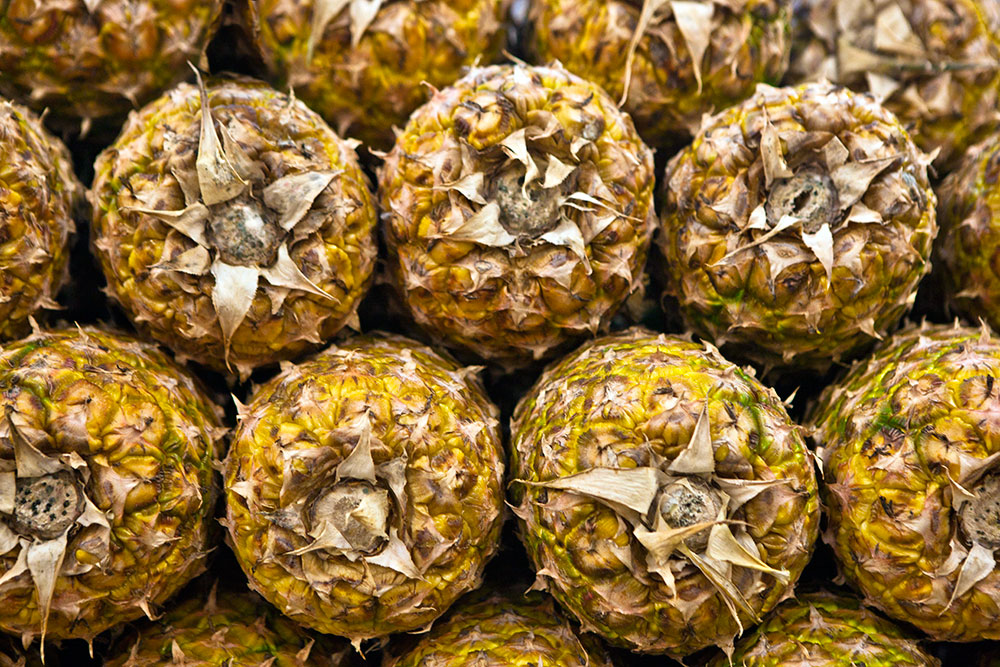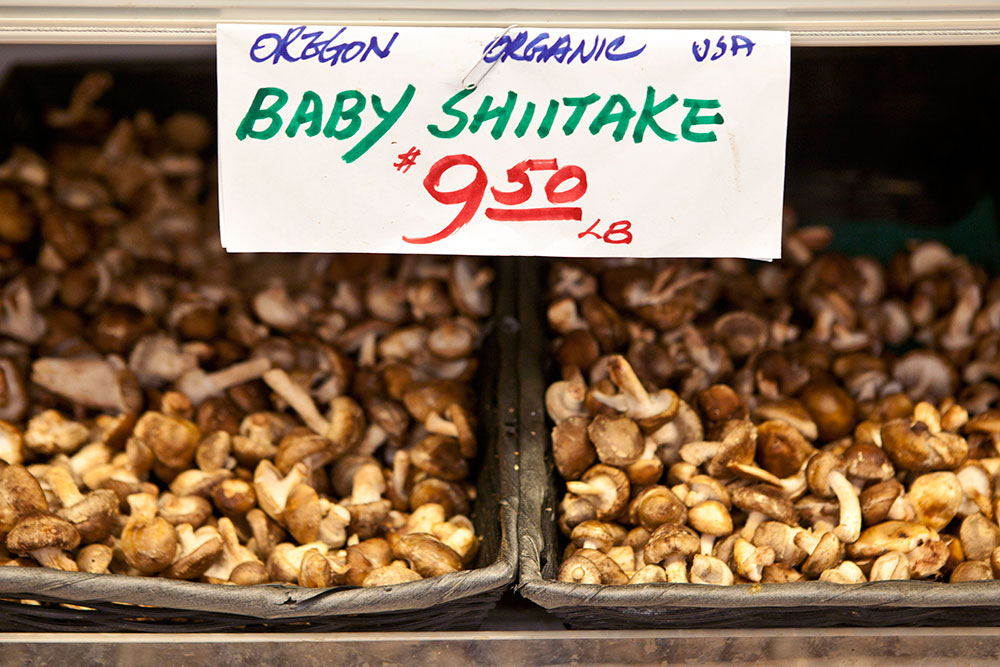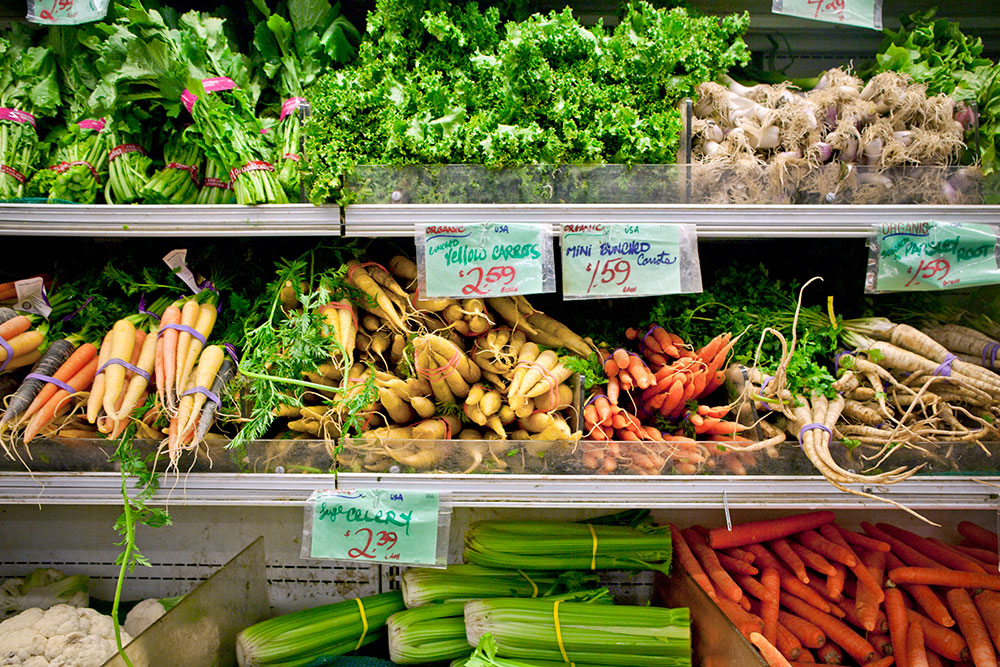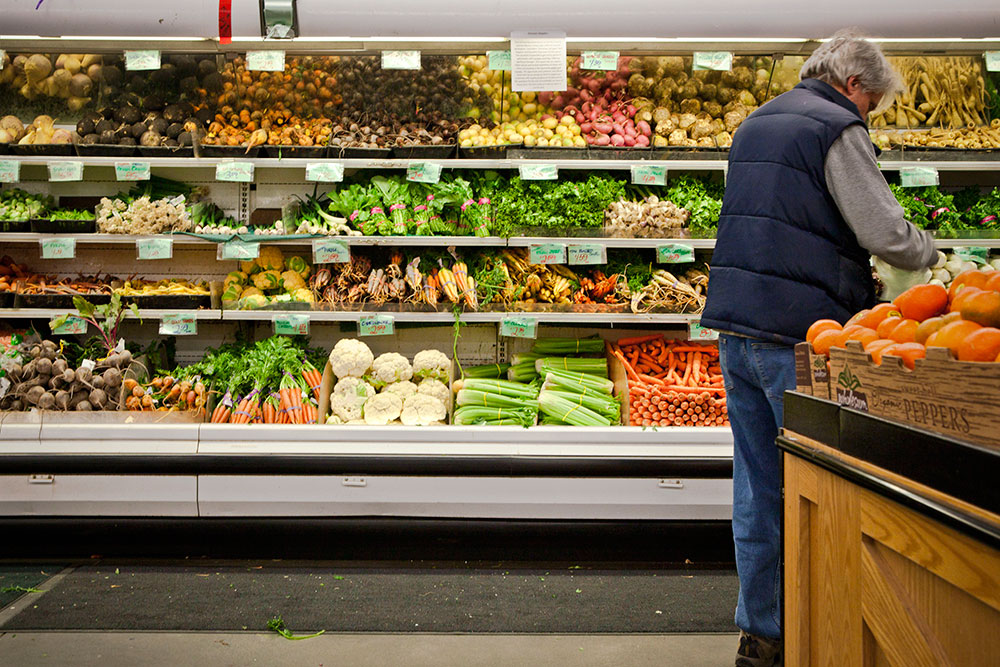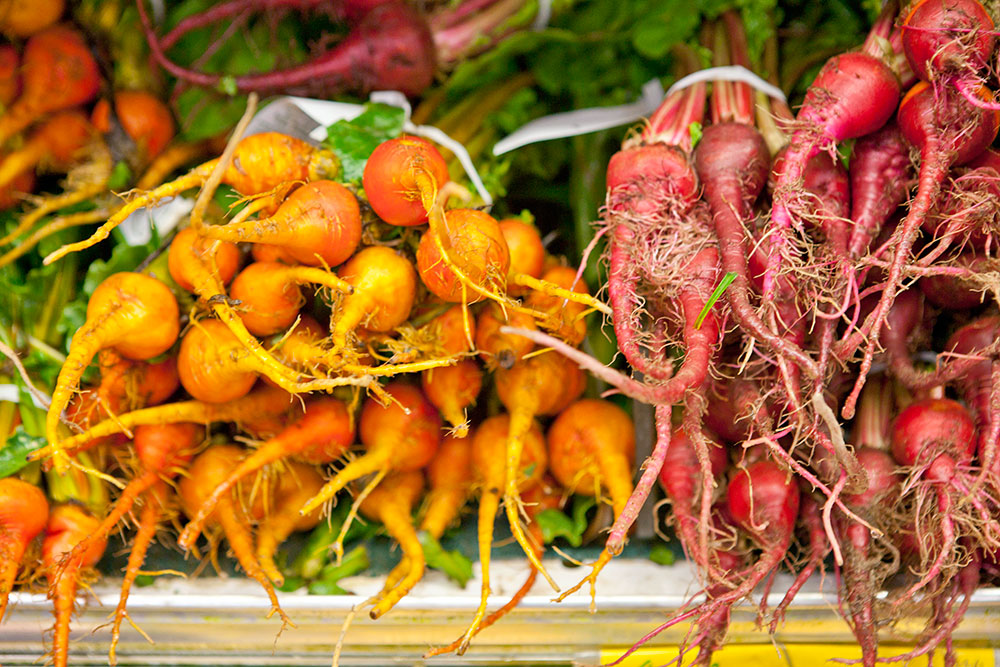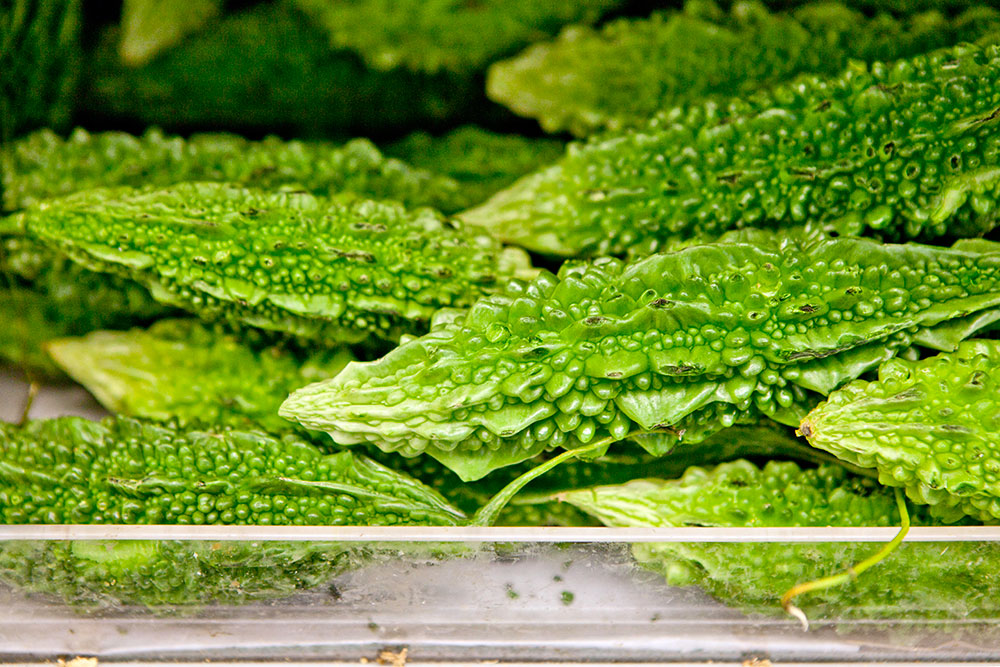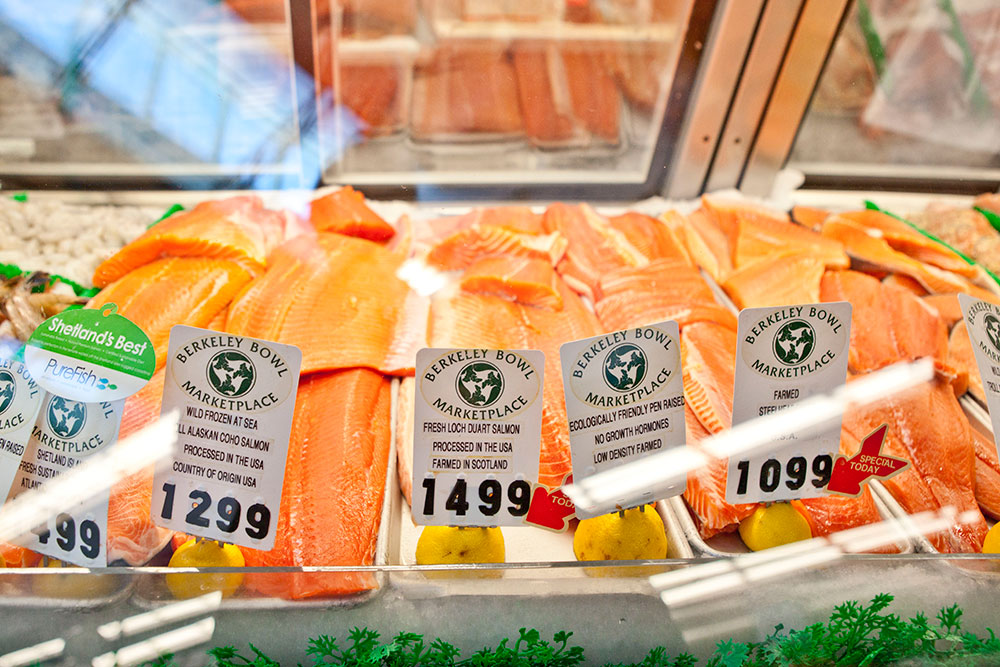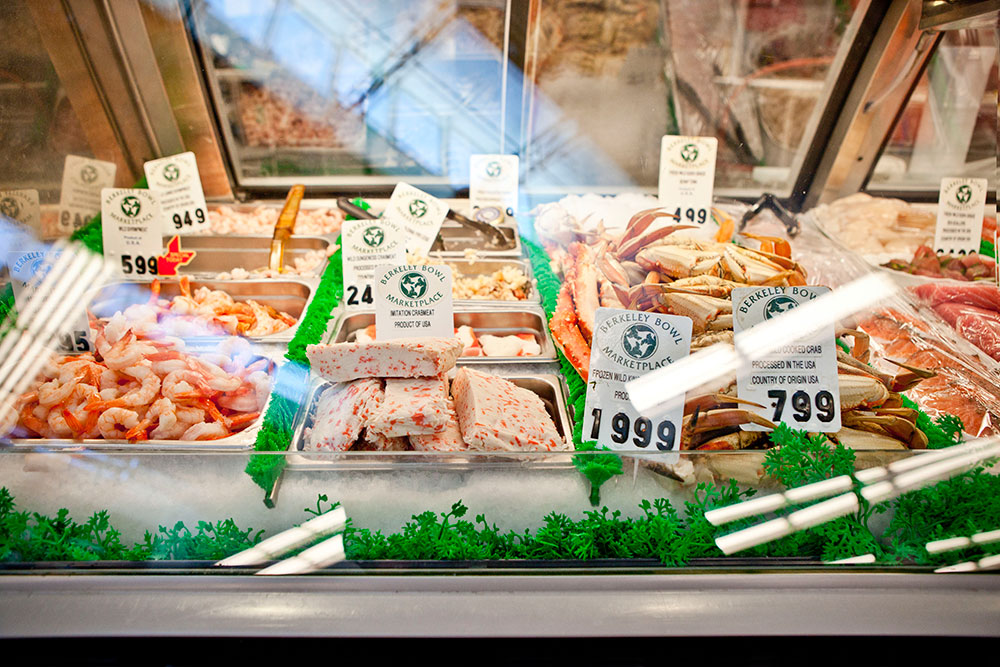 … and what almost brought tears to my eyes was the ice cream aisle.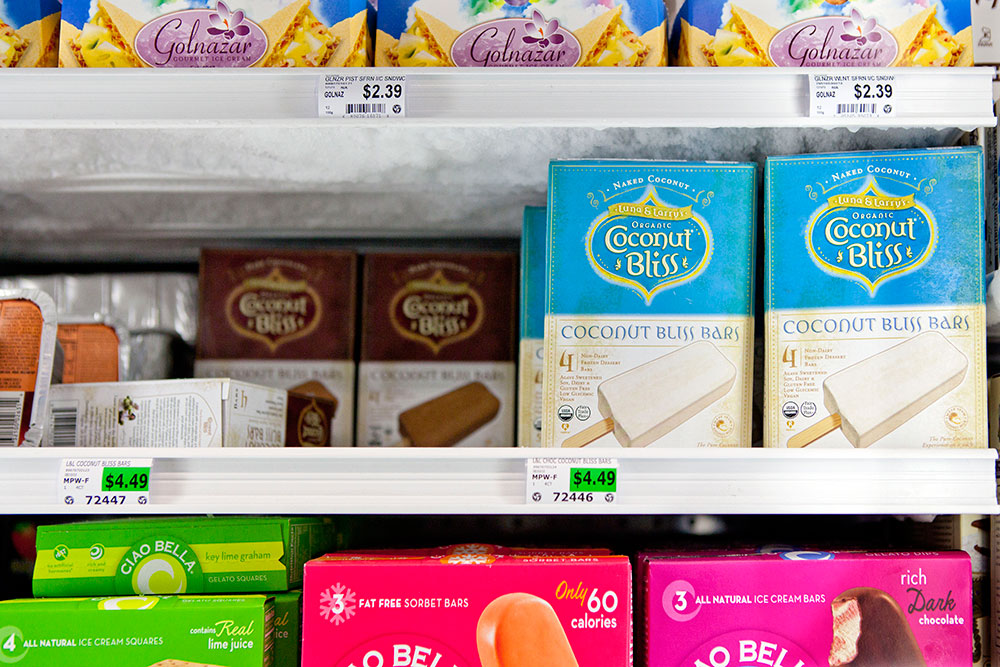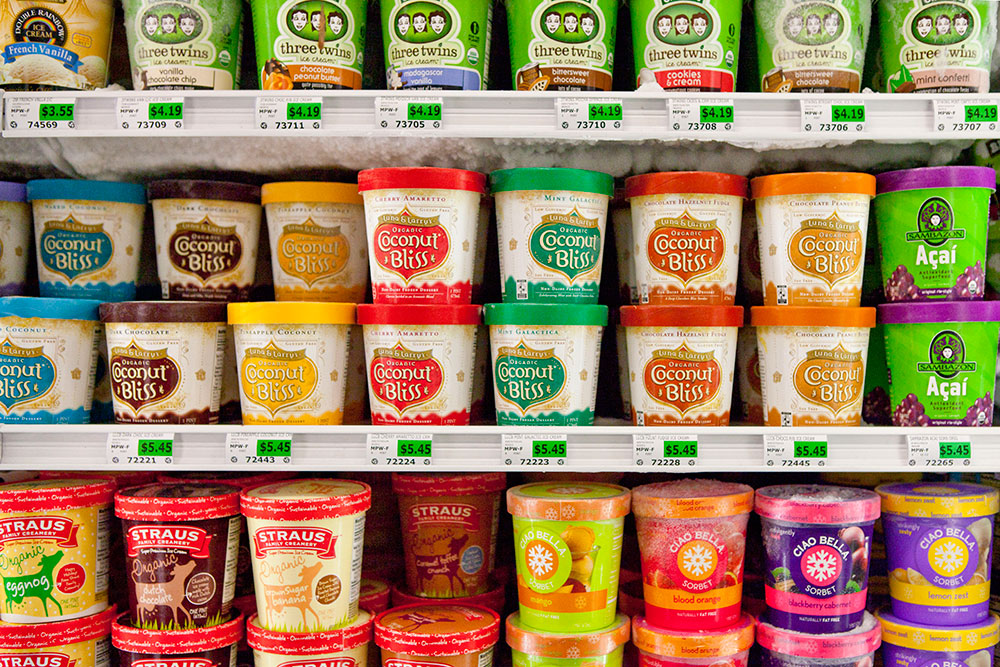 According to my calculations, it would take me two and a half years to sample everything if I were to try a different flavor of ice cream every single day. And how blissful those two and a half years would be.
Berkeley Bowl
920 Heinz Avenue Berkeley, CA 94710
Phone: 510.898.9555
Oregon Street Berkeley, CA 94703
Phone: 510.843.6929
Mon – Sat:- 9:00 AM – 8:00 PM; Sun: 10:00 AM – 6:00 PM
Ici
2948 College Avenue, Berkeley, CA 94705
Phone: 510.665.6054
Mon: 2:00 PM – 9:30 PM; Tue – Thu: 12:00 PM – 9:30 PM
Fri – Sun: 12:00 PM – 10:00 PM