I must be the laziest food blogger ever. It has been almost a year since I visited Paris and there's still so much I haven't told you. Sure, A l'Etoile d'Or alone is worth visiting Paris, but we can't live on just caramels and chocolate, right?
OK, maybe I can, but I'm assuming most of you wouldn't want to. Plus, I feel like I won't be able to get another good night's sleep if I didn't tell you about the best meal I've had in Paris.
I don't remember exactly what I was tracking down, but I remember giving up, sitting on the pavement and start looking for a place nearby on my Paris map. There was a red mark ("must visit" category) on a street, which looked like a 5-minute-walk away from where I collapsed, so I got up, told my friend the food was near and we started walking.
30 (!) minutes later, we were standing in front of Chez Dumonet. At first glance I thought it was closed – the chairs outside were stacked against the window and the entrance was covered with a thick, semi-transparent cloth. Then, we decided to take a peek inside and my friend saw a waiter approaching a table with a dessert in his hand.
"We are so ordering those strawberries on top of that meringue thingy," he said.
"We are so not ordering that," I replied. "There's a Grand Marnier souffle on the menu and I'm not sharing."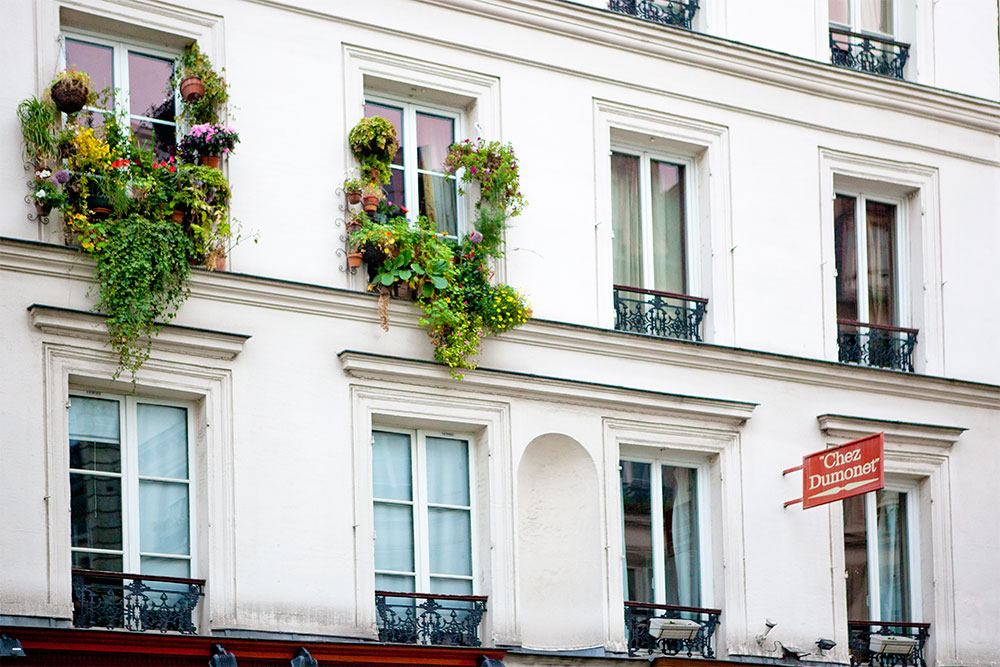 The nicest French waiter in the world told us (since we didn't make a reservation) he could only sit us next to the kitchen and showed a table at the very back of the restaurant.  A table behind a wooden panel next to the kitchen door, which is almost invisible to the rest of the restaurant, where I can take hundreds of photos without being noticed and feeling embarrassed thinking I am disturbing other guests?
It was a food blogger's dream.
"Yes, yes, yes!" I cried.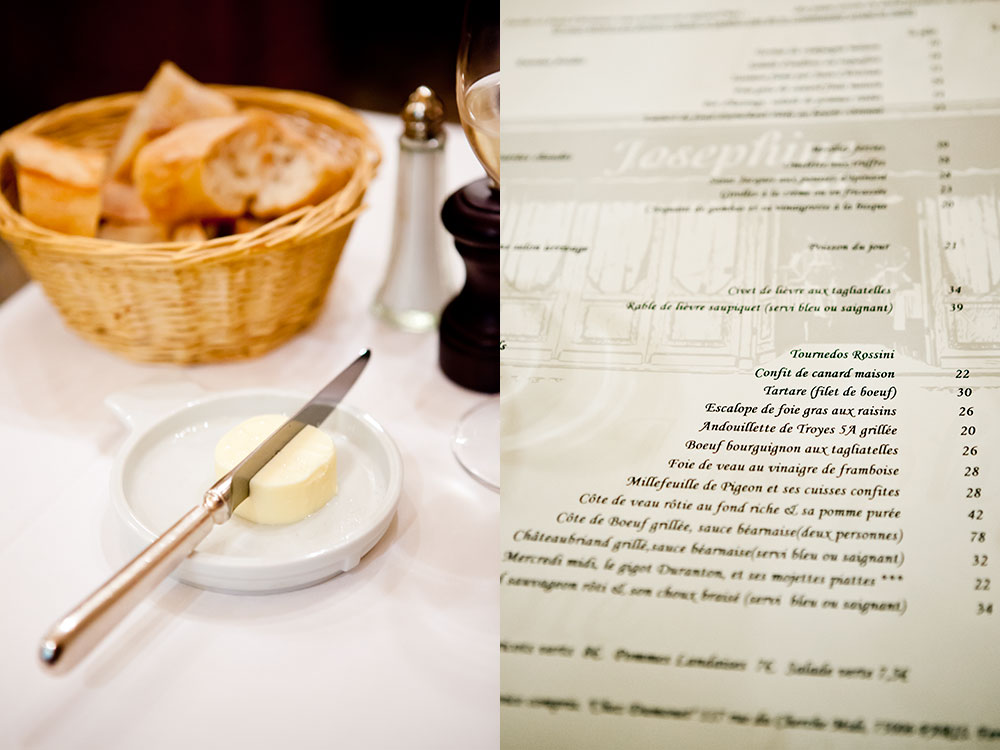 As we started reading the menu, our cheerful waiter came along with two glasses of white wine, said "With compliments from the chef!" and pointed towards the kitchen. I turned around and saw the chef waving at us from the kitchen.
Can this get any better?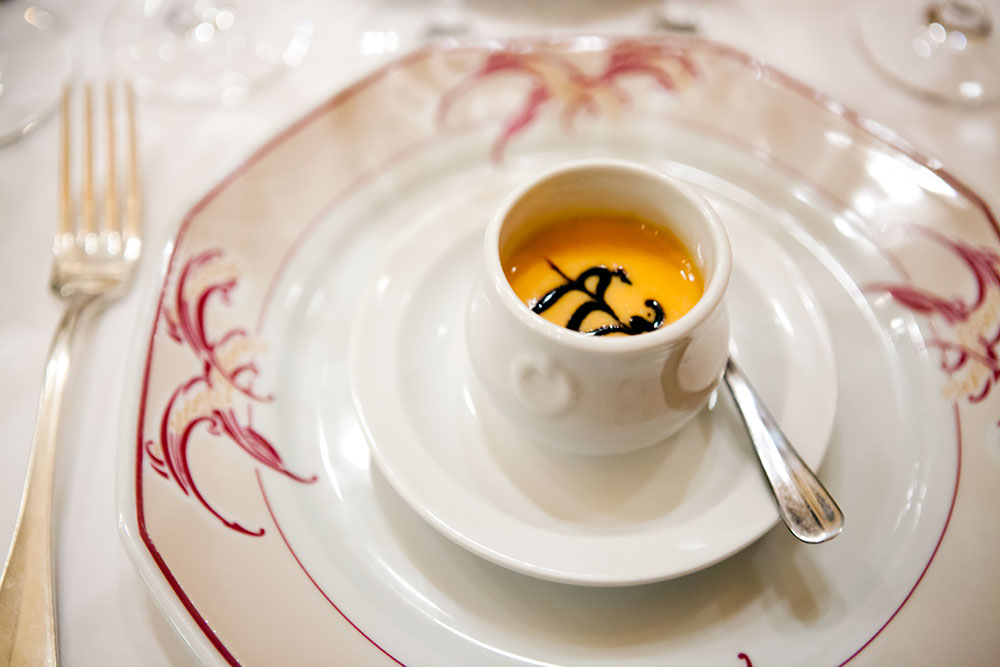 Yes, it can. Because after this carrot soup drizzled with a thick, sticky balsamic glaze came what I had been dreaming for months: Confit de canard (top photo). I've read about it on David's blog and this duck dish together with the Grand Marnier souffle photo he published are really hard to forget.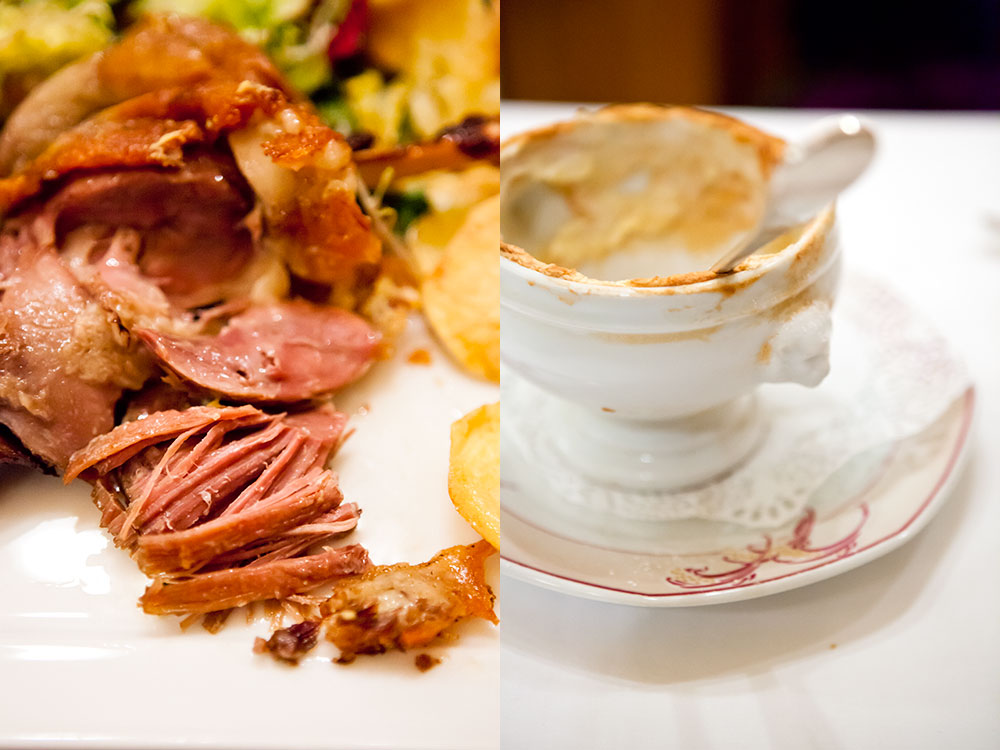 Crispy skin, soft and juicy meat, served with potatoes fried in duck fat and a salad with a very sharp vinaigrette to balance the two. Hands down the best duck of my life.
But wait! Then came the Grand Marnier souffle.
Take a look at this beauty: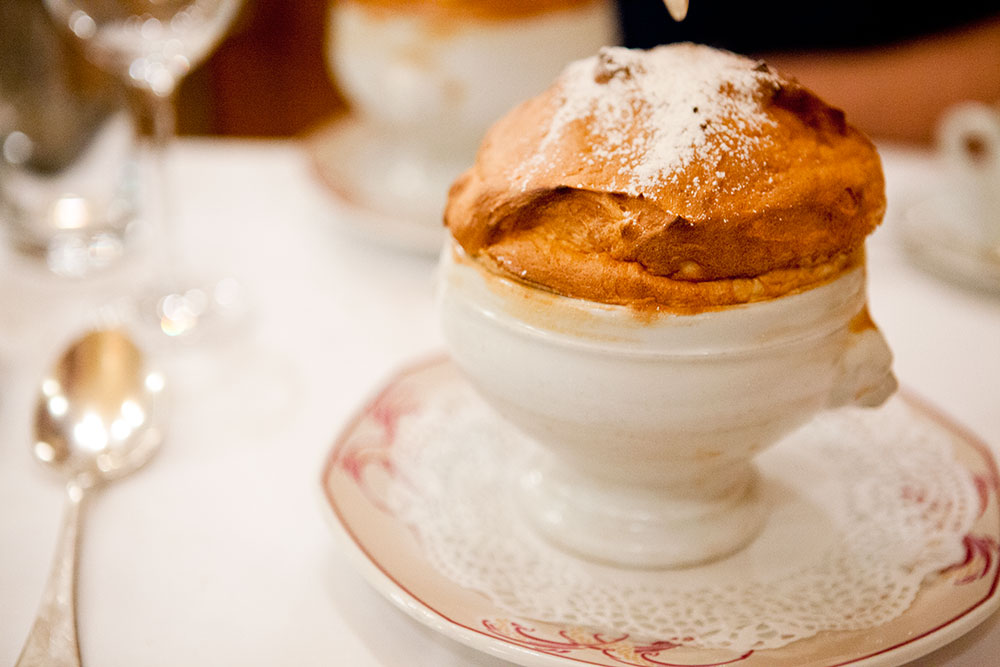 That small glass of Grand Marnier brought back a childhood memory… Back when I was little, my father used to drink a glass of Grand Marnier (diluted with a bit of water and ice) right after dinner while he worked his way through a small bowl of fruit. And guess who was taking small sips when he wasn't looking?
The glass of Grand Marnier that came with the souffle was much larger than the sips I took from my father's drink, but turns out the exact amount needed to transform the whole souffle into an incredible dessert.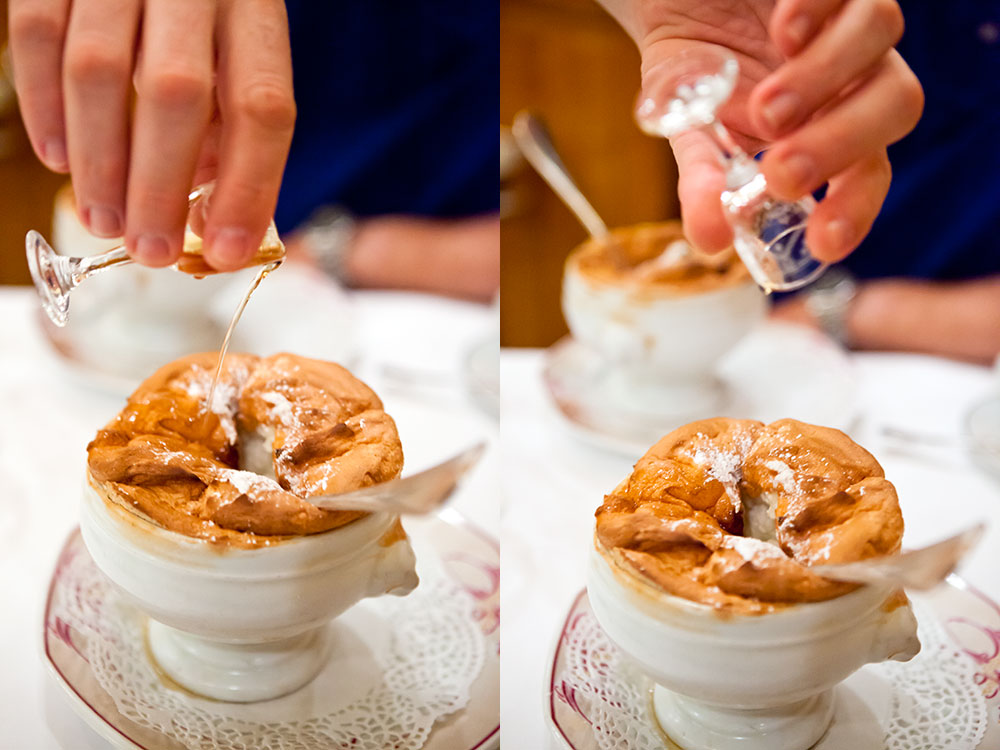 And finally, came along a plate full of cookies and chocolate.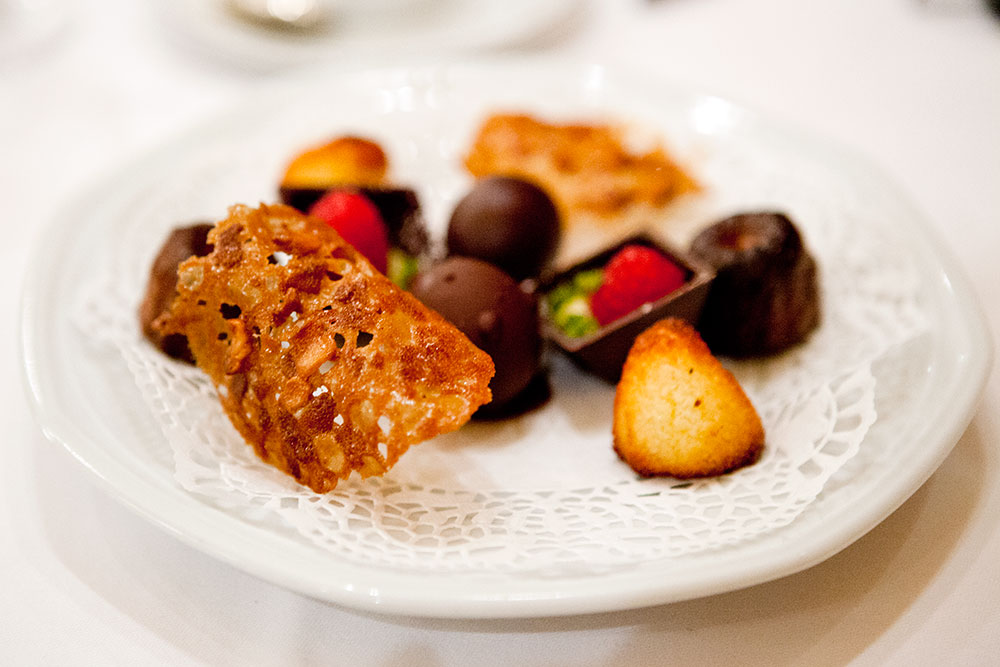 If you ever visit Paris, mark your map with a thick, red marker, so you'll never miss this great bistro. And don't forget to warn your friends beforehand that you're not sharing the souffle.
By the way, I just realized how much the posts I read on David's blog inspire me and brought so many wonderful things into my life. Since today is Thanksgiving, I would like to take this opportunity to thank David again for making my Paris trip so incredibly special. His posts have led us to many different treasures of the city and I'll be forever thankful. Hope to give a more proper (box of) "thanks" the next time I visit.
Chez Dumonet – Josephine
117 Rue du Cherche-Midi, 75006 Paris (map)
Tel: (33) 01 45 48 52 40
Closed on Saturdays and Sundays.
p.s. There are many more Paris posts to come, so stay tuned!
Other Paris related posts: