Here's the first dish Vera prepared with the ingredients we bought from the Alaçatı farmers market: Almodrote de Kalavasa. It is a zucchini flan with Sephardic origins and very close to the zucchini au gratin my mother used to make when I was a little boy.
Actually, not much has changed since then; I still don't get excited about zucchinis (unless they're fried). So when Vera mentioned she had two dishes in mind that involved zucchinis, I didn't jump up and down but the polite me nodded with a nice smile and off we went to the market.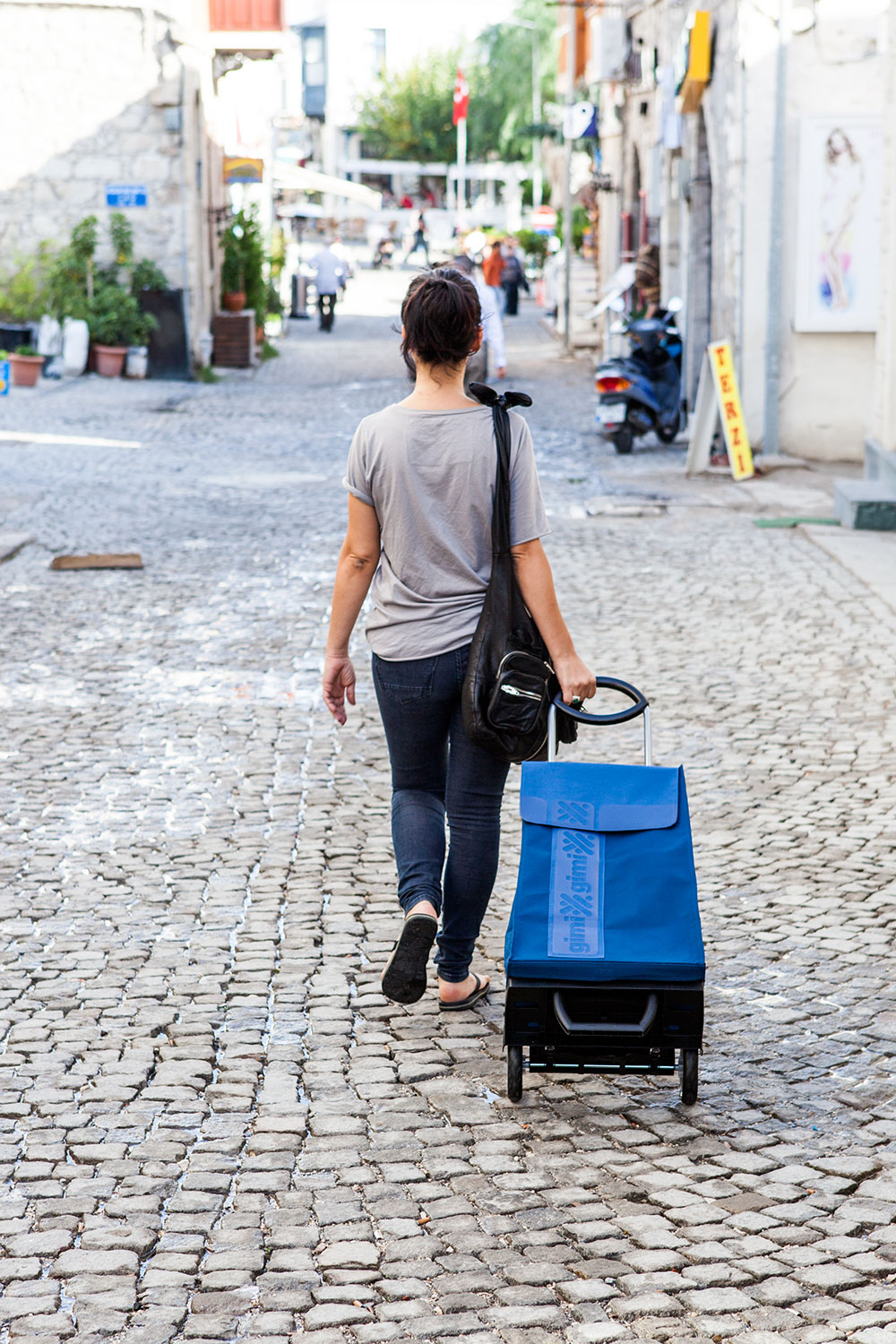 We filled Vera's shopping bag to the brim and came back home. You've already seen the photos.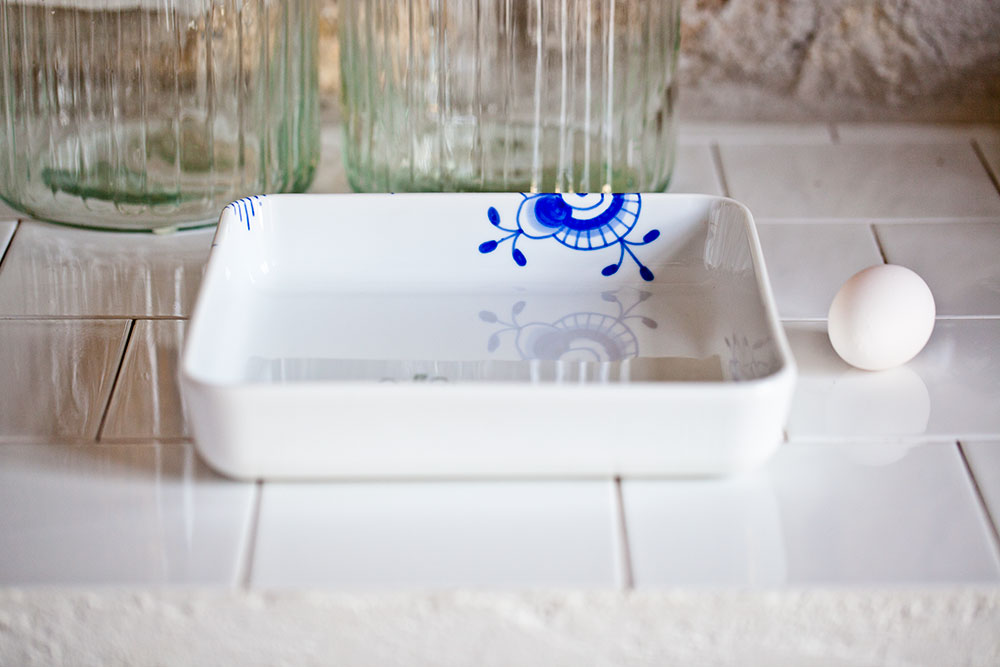 After a short coffee break (which also involved cookies with a generous amount of Biscoff spread in between), Vera peeled the zuccihinis and grated them with the largest holes on the box grater. Next, she squeezed as much of the juice as possible and drained them well.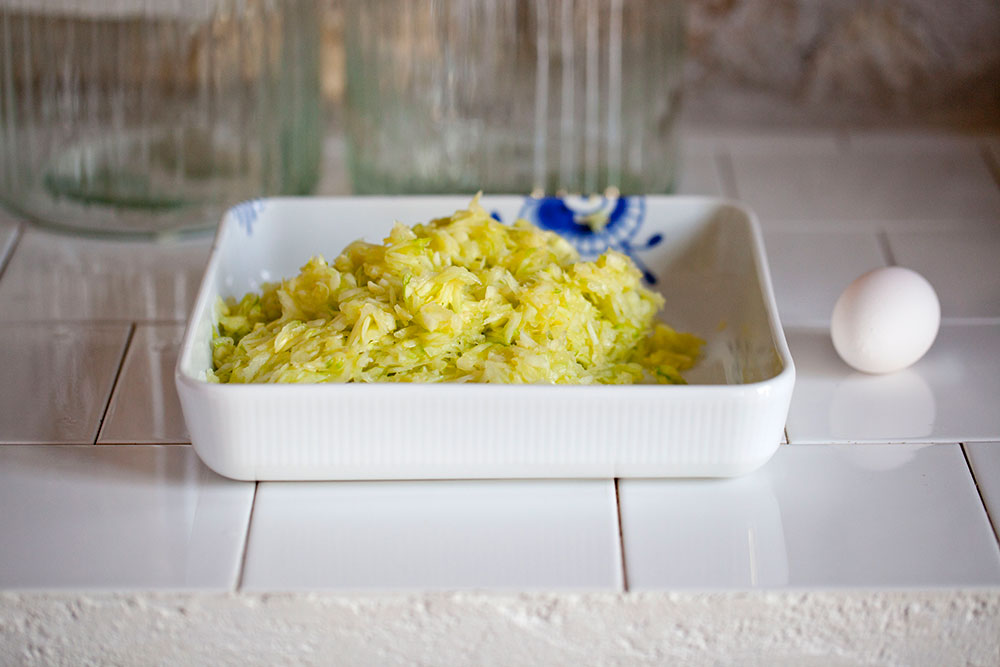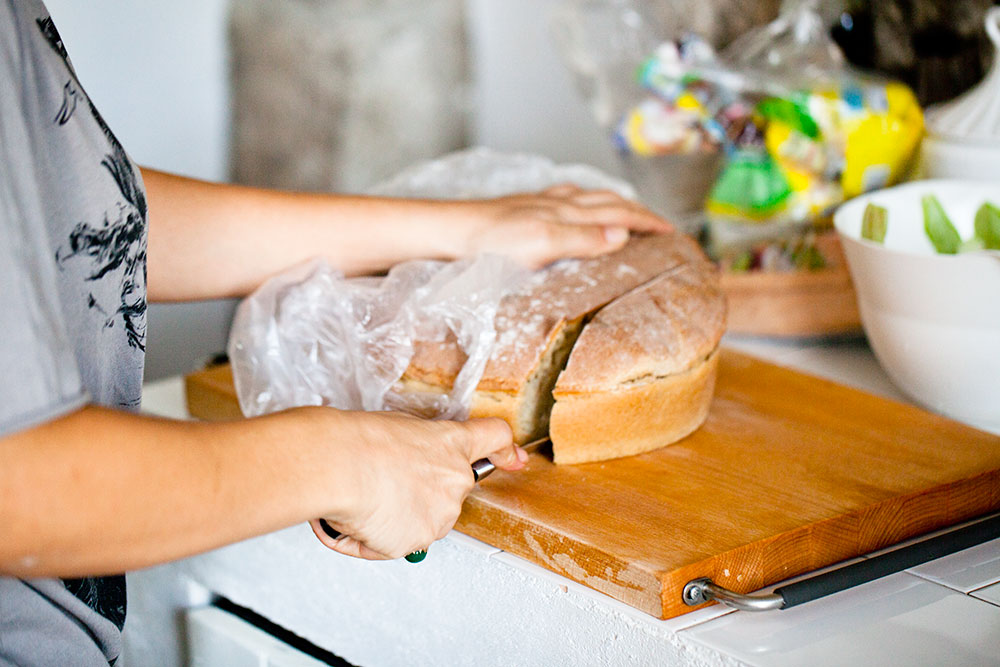 Then she cut a large piece of the country bread (called Germiyan) we bought from the market, dampened it with little water, squeezed to drain and added to the grated zucchini together with the finely chopped dill…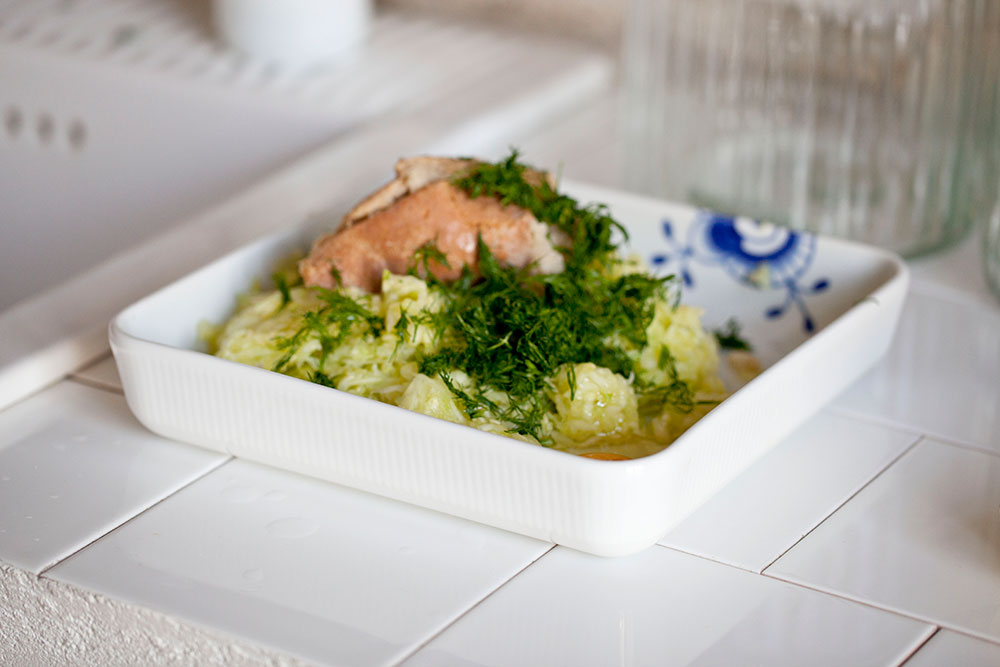 … followed by an egg and lots of feta cheese (called white cheese in Turkey). She mixed and mashed everything together with a fork until just combined and it was done.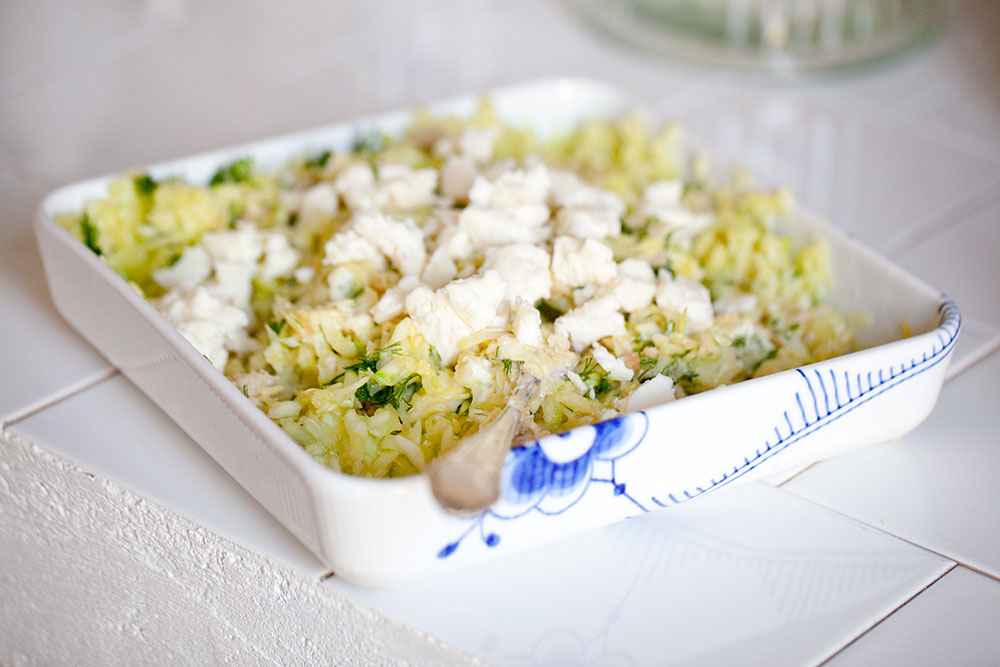 The white cheese we used was quite salty, so we didn't add any extra salt, but I strongly suggest tasting the mixture first and seasoning it accordingly.
Just when I stopped taking photos of the almodrote, I turn back and see Vera starting a new project: Börek, which is a traditional Turkish layered dough dish.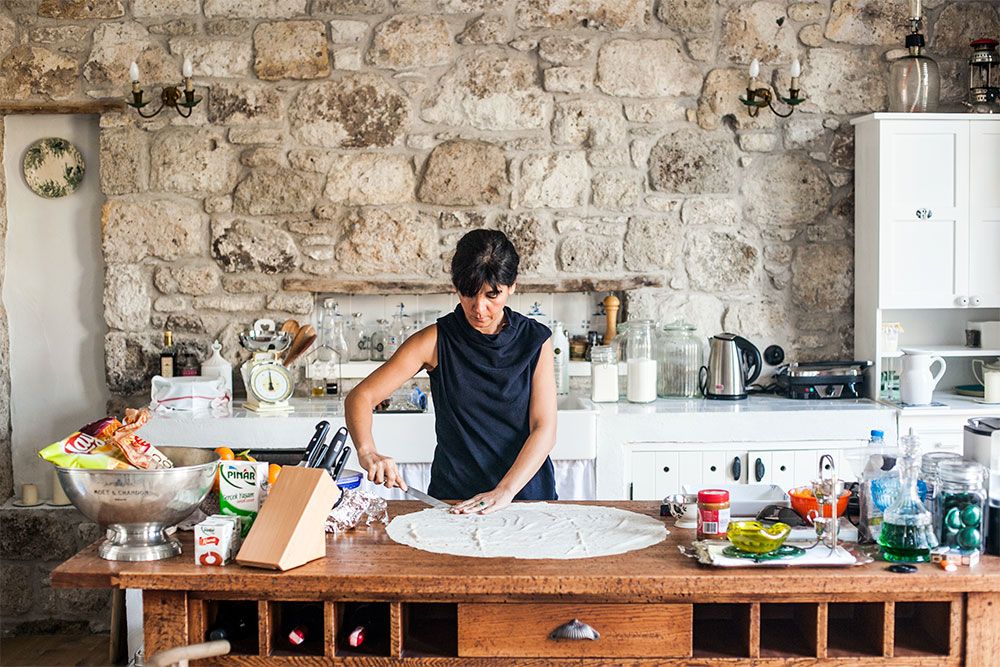 You can find a recipe similar to what Vera prepared here.
And here's another Sephardic dish, making use of the zucchini peels leftover from the almodtore. Cut them into squares, place them in a pot with a bit of water, chopped garlic, juice of half a lemon, salt and black pepper, and 20 minutes later, you have another zucchini dish, called Kashkarikas.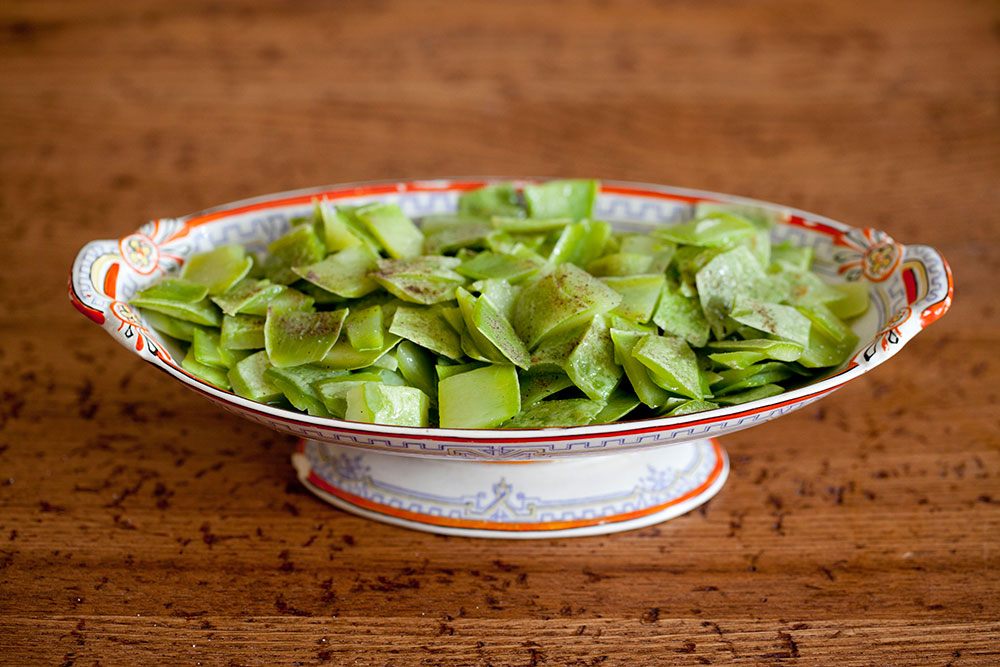 Just before the Almodrote goes into the oven, we sprinkled Gouda cheese on top. 45 minutes at 400F, here's the result: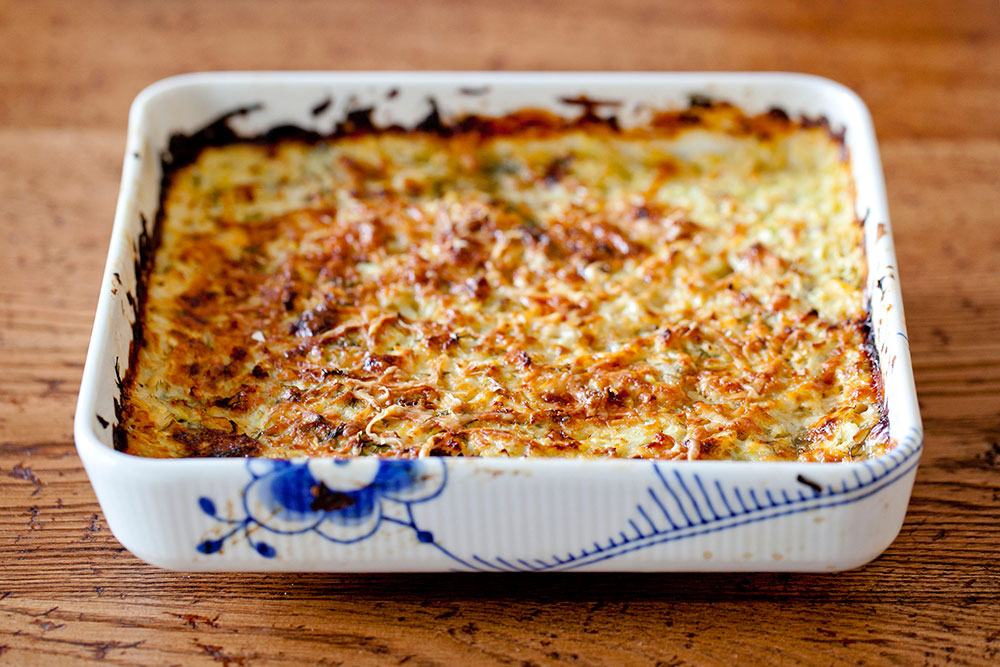 Maybe because of the fact that straining the juices concentrated the zucchini flavor, but even though she added no oil, there was almost a fried zucchini taste.
Almodrote freezes very well, so feel free to divide the batter between four smaller gratin dishes and freeze for up to a month. The smaller portions can be served as a side dish, but add a salad next to it and lunch is ready.
Hope you like it.
VERA'S ALMODROTE RECIPE

Serves 4-6

Ingredients
2 pounds (3 large or 6 medium) zucchinis
12 oz feta cheese
6 oz (preferably stale) bread
Small bunch of fresh dill, finely chopped
1 large egg
Freshly-ground black pepper
4 oz Gouda cheese, shredded
Methodı
Preheat your oven to 400F.
Place a sieve on top of a large mixing bowl and grate the zucchinis with the largest holes on a box grater into the sieve. Squeeze with your hands to get rid of excess juice and transfer to a 9*9 inch baking dish.
Dampen the stale bread, squeeze to drain, tear into smaller chunks and add to grated zucchinis together with the chopped dill.
Crumble the feta cheese and add it on top. Crack an egg on top, grind some black pepper to taste and mash everything with a fork.
Flatten the mixture gently with a spatula and sprinkle the shredded Gouda cheese on top. At this point, you can wrap the almodrote and freeze for up to a month. You do not need to thaw, just add 5-10 minutes to cooking time.
Place in the center of the oven and bake for 45-55 minutes or until the almodrote is cooked through. If the cheese on top seems to be burning too quickly, place an aluminum foil on top halfway through baking.
Let it cool down for 10 minutes, then serve.