Alaçatı, also known as the windsurfers' paradise, is a small village with stone villas situated on the eastern shoreline of the Aegean Sea. The closest town is Çeşme, which is another popular holiday resort on the west coast of Turkey. Two very dear friends of mine, Mahir and Vera, bought an empty lot there a year ago and had been working on building their dream house. The construction was finalized at the end of last summer and I had been looking forward to a visit ever since. There was a 9-day-long national holiday in November and when they invited me over for a short stay, I didn't think twice.
By the way, sorry for being so late to share the photos, but considering it took me almost a year to complete the Paris posts, this is quite an improvement, wouldn't you say?
Ever since I started working from home, my definition of an ideal vacation has changed drastically. Back then, it was a week-long vegetation at an all-inclusive resort on the Mediterranean, preferably the lovely Club Med in Kemer, Antalya. I would dream of nothing but lying under the sun without moving a muscle. Possibly reading a magazine or a book, but that's it. I would always choose the spot farthest from the pool, where most of the activities were held and always felt like I could have spent the rest of my life like that, given there's a constant supply of icy-cold Campari and orange juice.
But now that I call "baking a cake and taking its photograph" my job, all I want to do while on vacation is… to keep on working!
And that's what I did.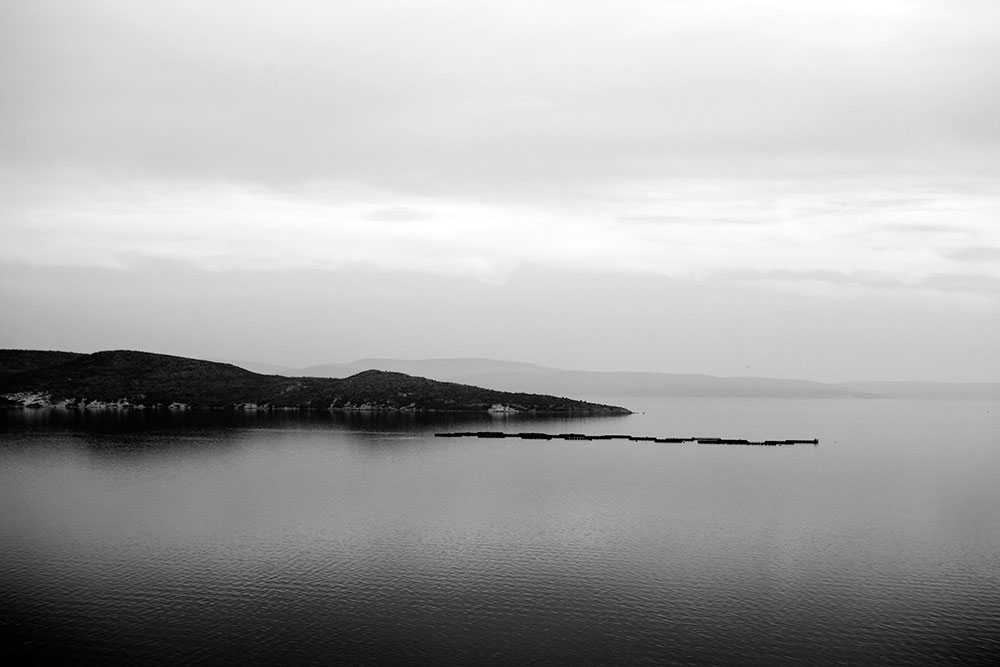 The initial plan was to arrive on a Sunday. But then Vera called and told me that we were going to miss the Alaçatı Farmers Market, which was open on Saturdays only. We decided to change our flight, ditched the rest of the group and arrived in Alaçatı a day early.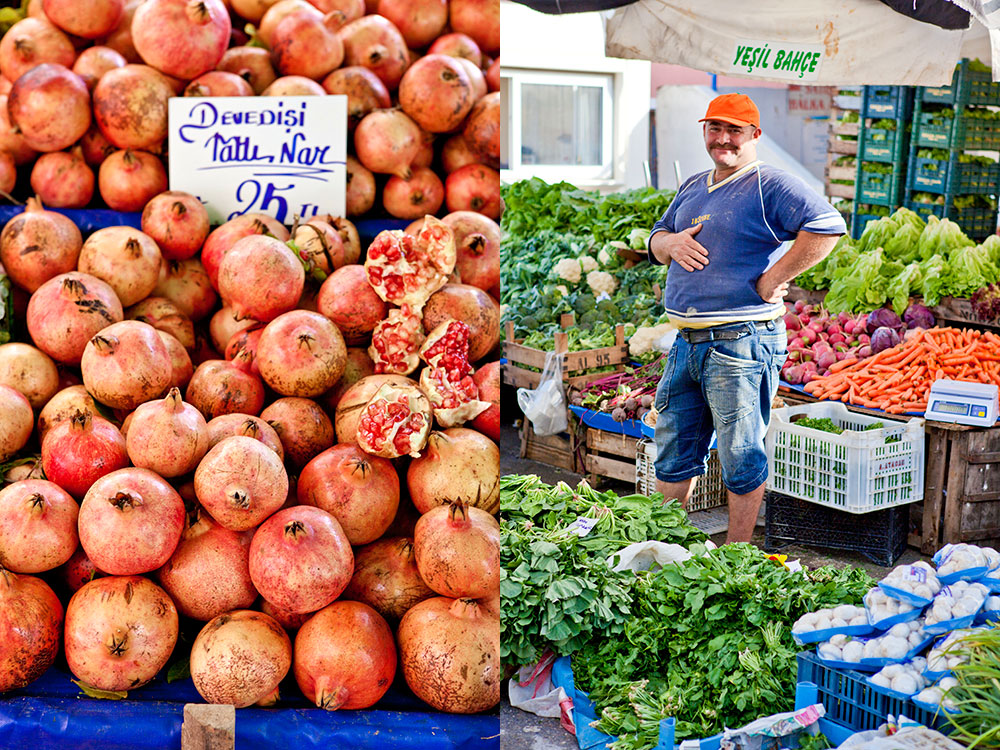 And I am glad we did.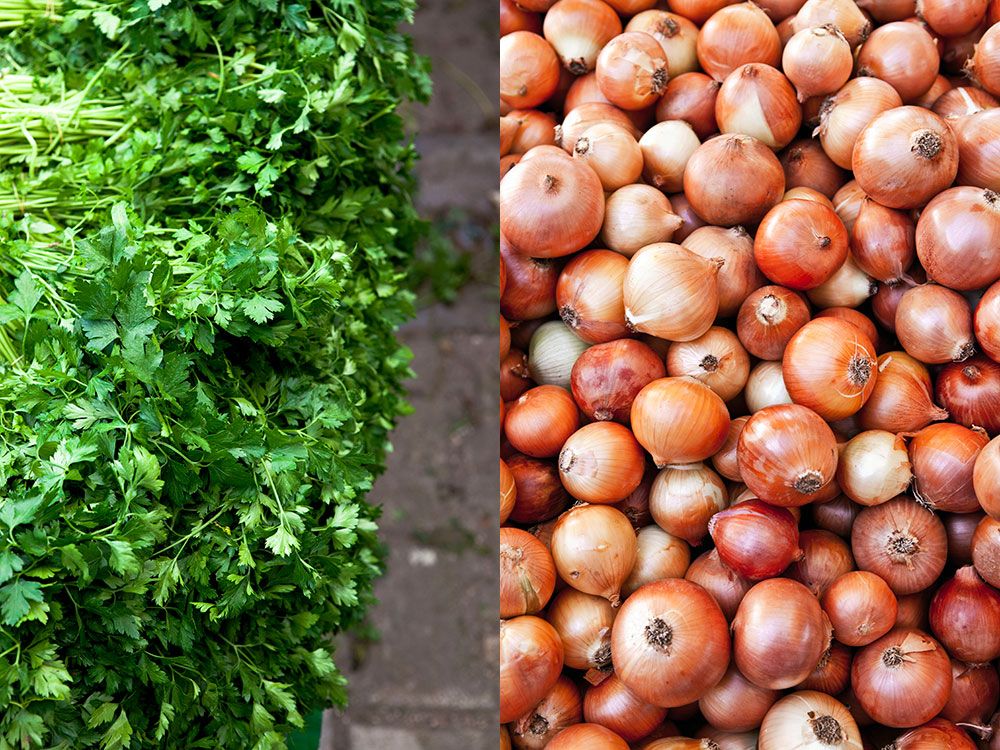 November is considered off-season for Alaçatı, but I think it was perfect timing as I can't even imagine those narrow streets filled with people on a hot summer day.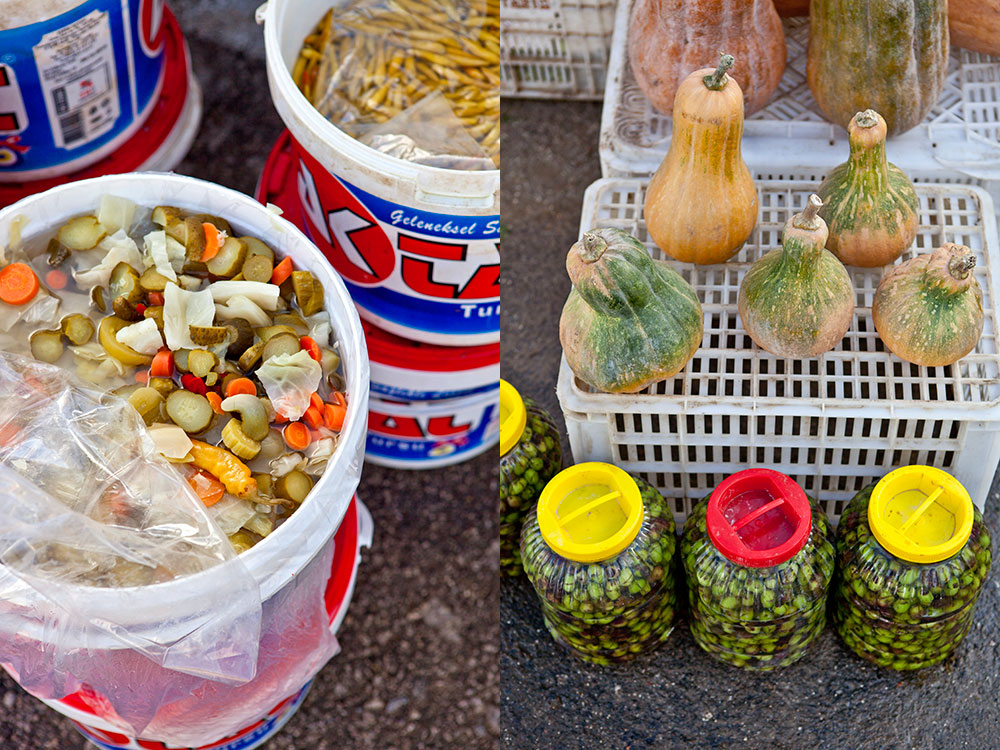 When we arrived at the market it was almost afternoon, but the stands were still full of produce and none of them looked like leftovers from early risers.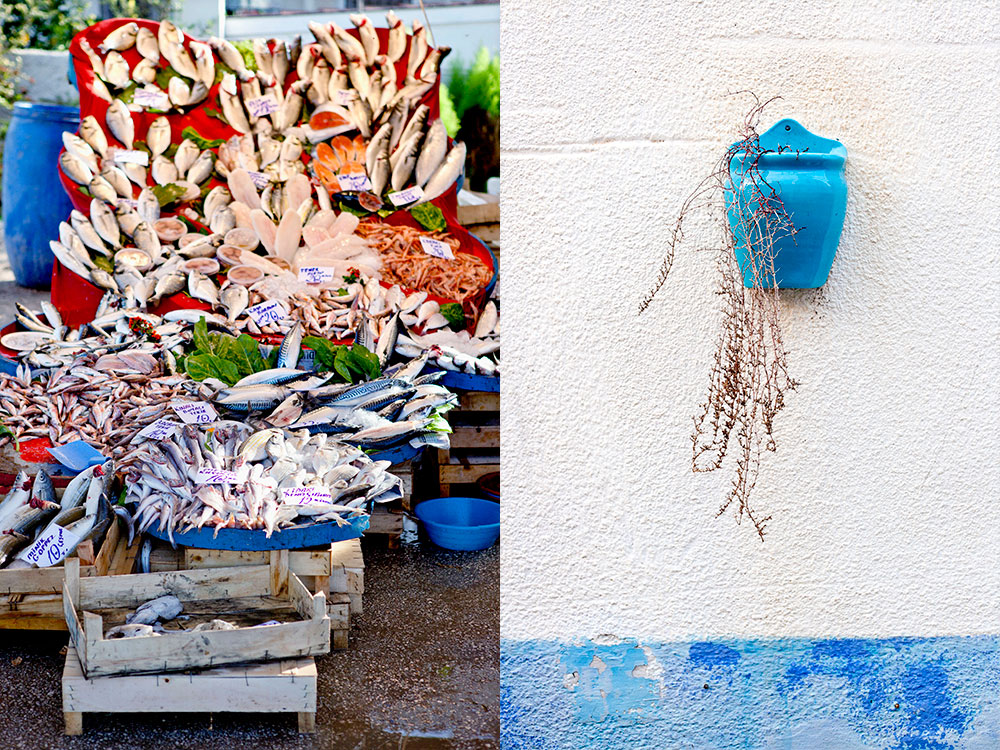 Fresh fish caught daily, vegetables, fruits, nuts, pickles, dairy products, farm eggs and more… The variety was beyond my expectations.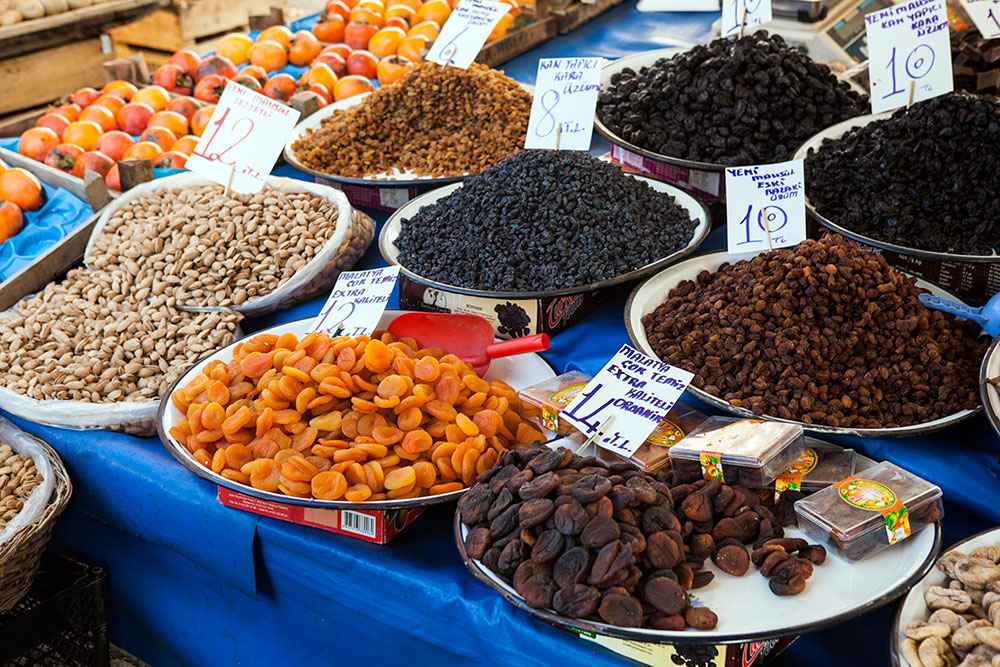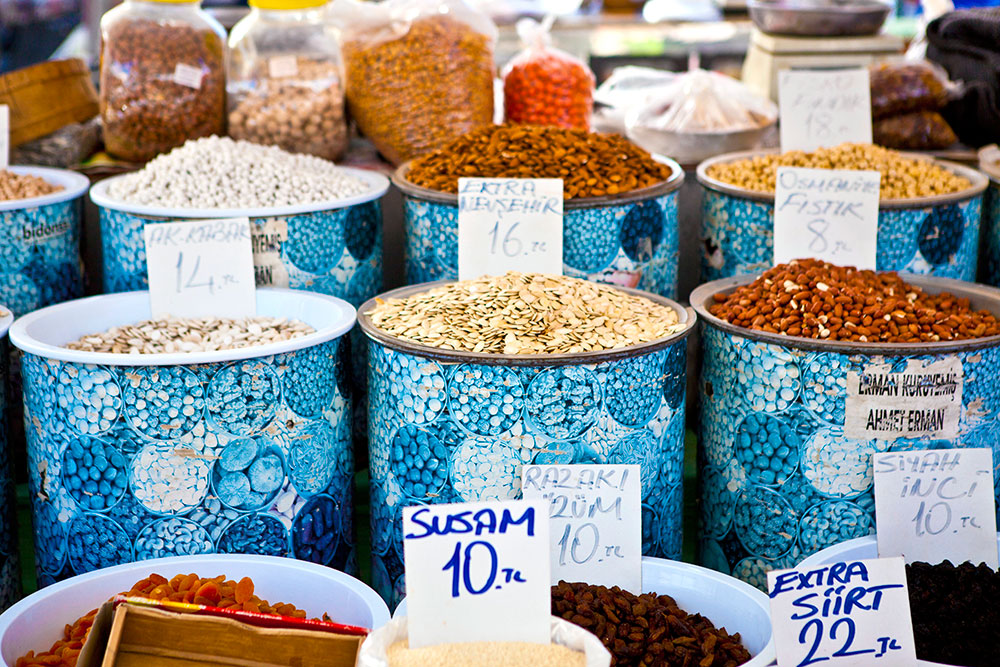 We walked the market from one end to the other and decided on the menu according to the ingredients we liked and started filling our trolley.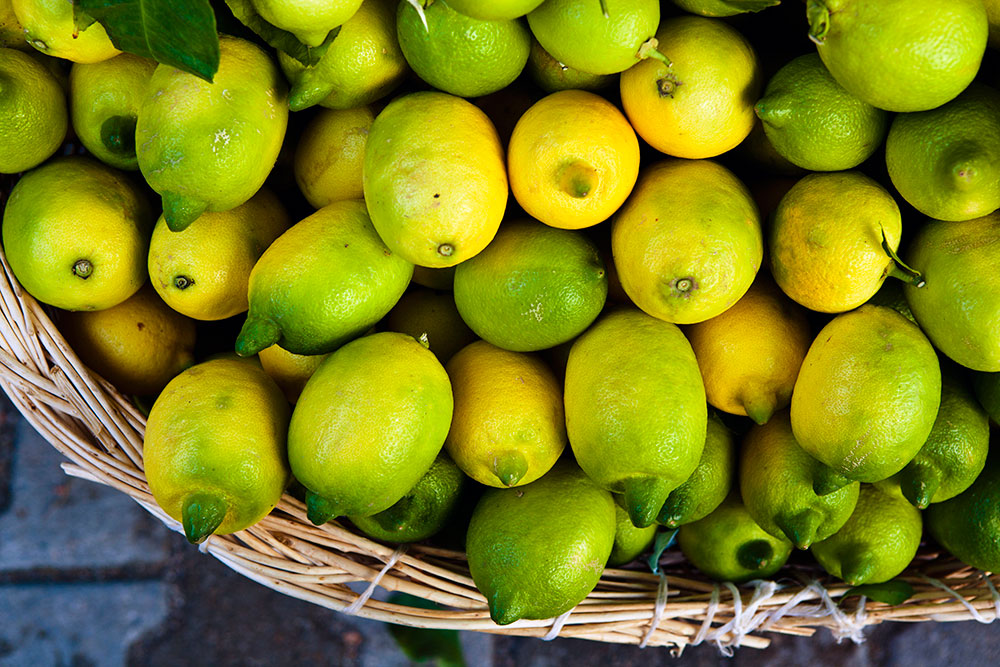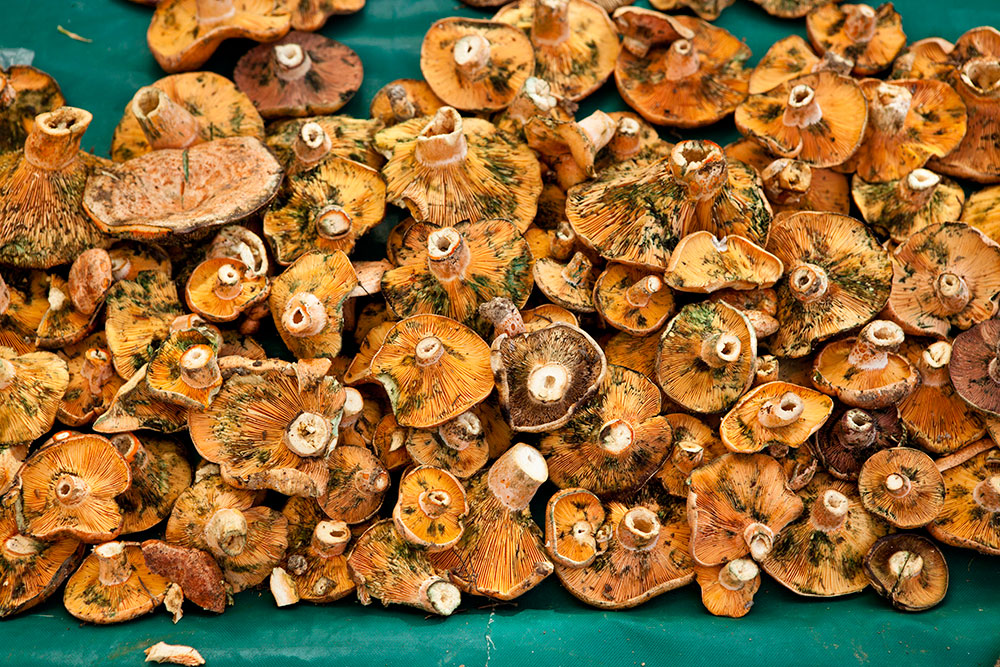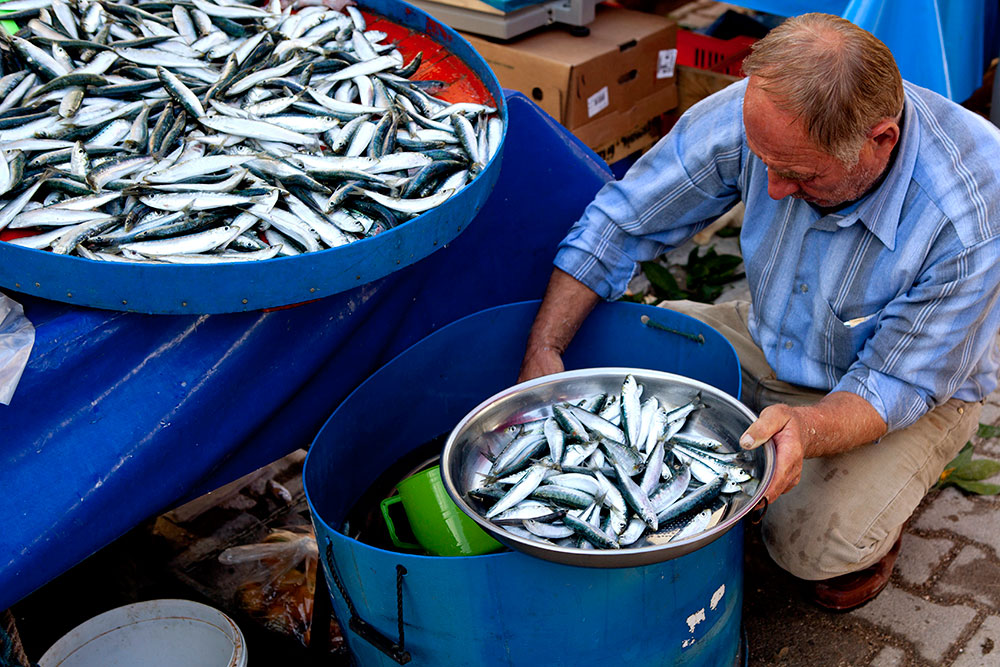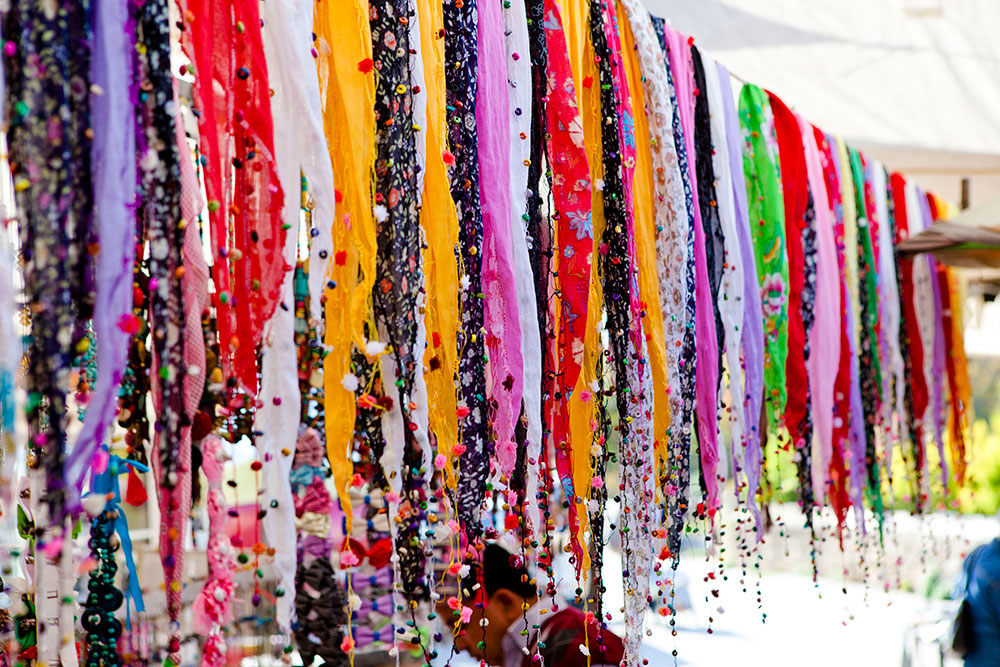 Then came home, and Vera prepared the first coffee of the vacation.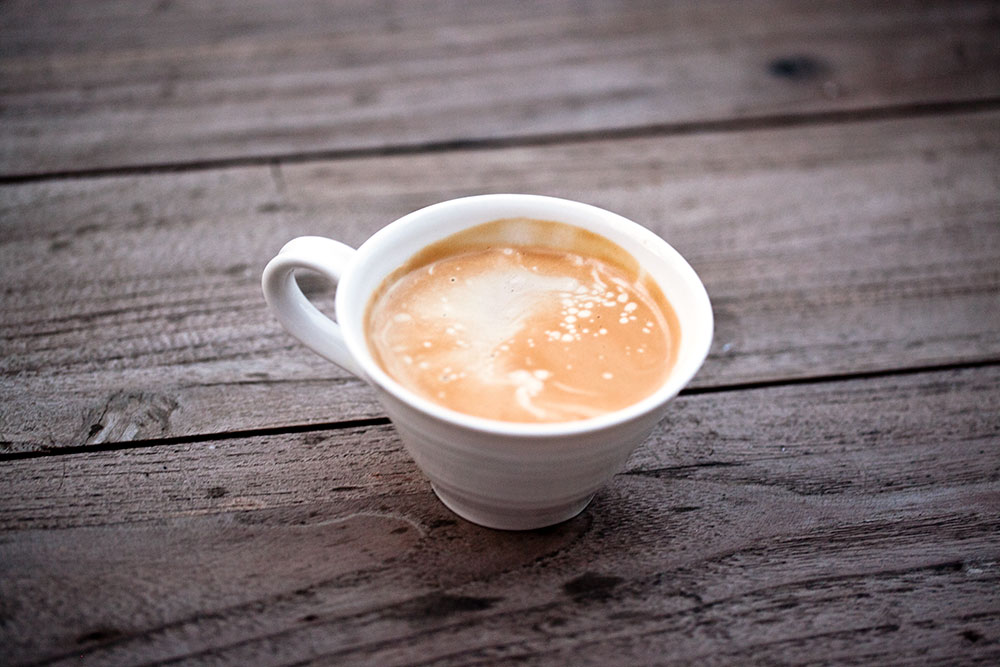 If you're following me on Twitter you know how many coffees I've had during that stay. Vera collects cups (among many other things, which I'll be using for the cookbook photos), and I documented (a part of) her collection with my favorite (other than my own, of course) iPhone app, instagram!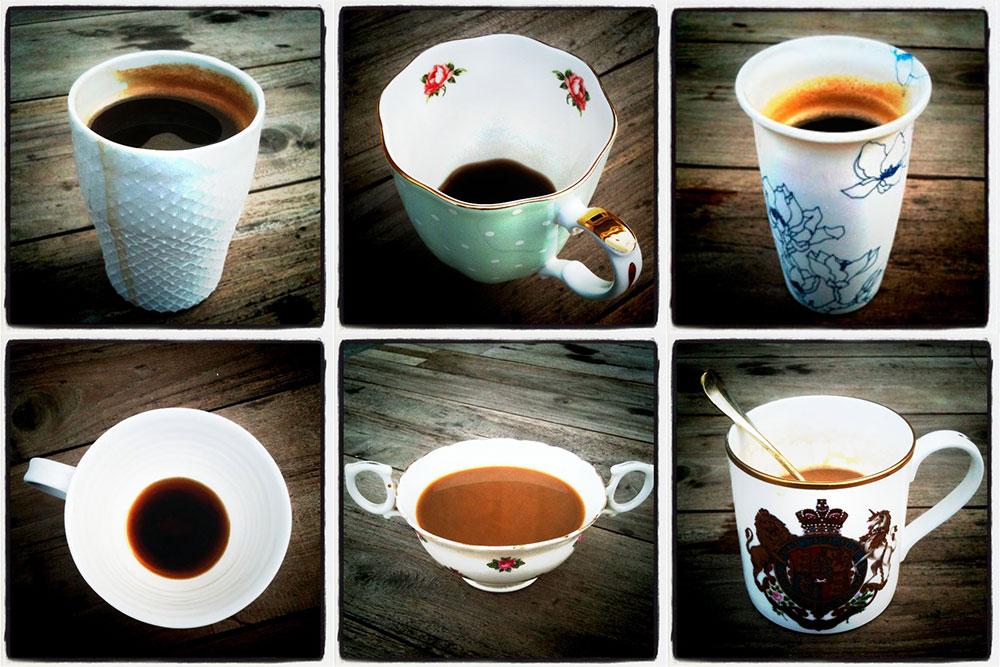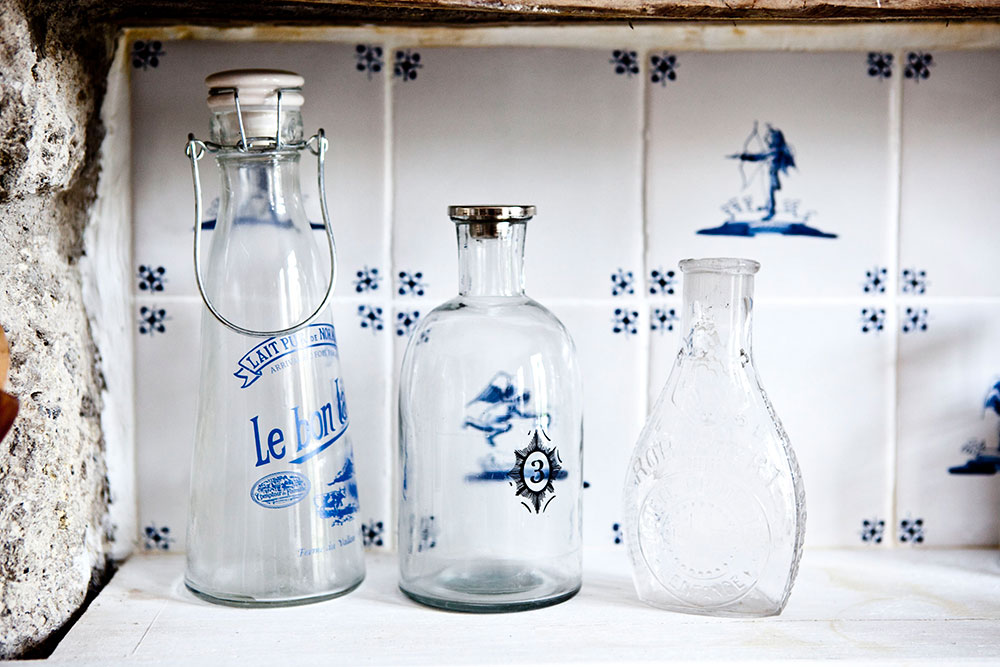 She doesn't just collect, but also puts them into good use. What's the meaning of collecting if you're not going to use them daily, right?
And even though she doesn't like tea or coffee (which is just plain weird to me), she drinks regularly just to make use of the cups she collects (which I am sure is plain weird to many, but definitely not to me).
Once the coffee ceremony was over, we prepared a very nice zucchini gratin for the friends arriving tomorrow, took a shower and walked to the village center to have a piece of chocolate and chestnut cake she was raving about all trip long.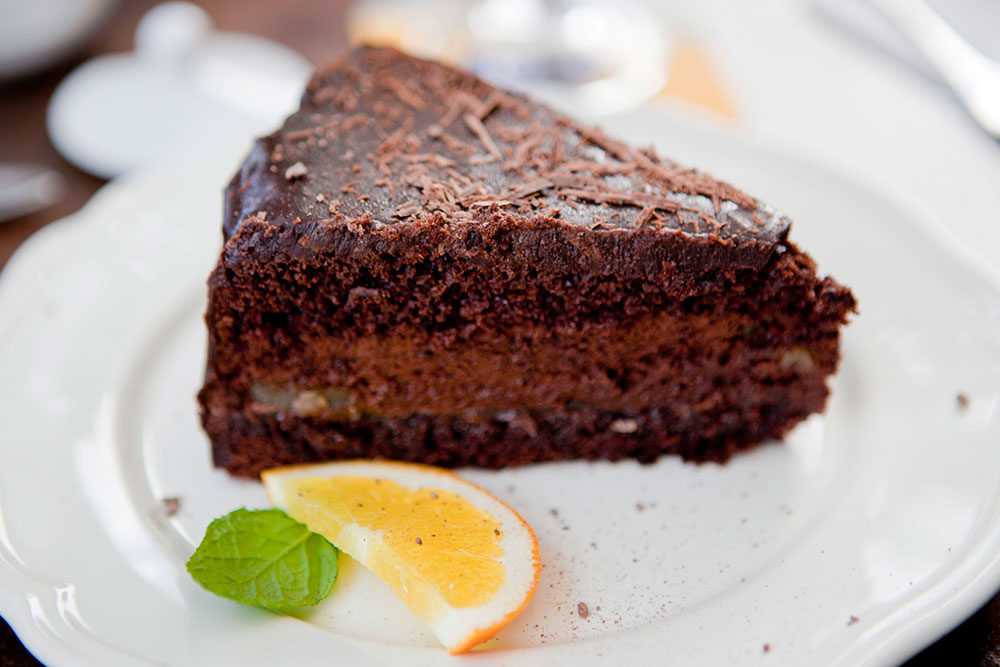 The place is called Köşe Kahve (Corner Cafe) and the chocolate and chestnut cake (baked daily) is definitely worth a visit. If you ever visit Alaçatı, make sure to stop by and have a piece of that cake. We did. Countless times.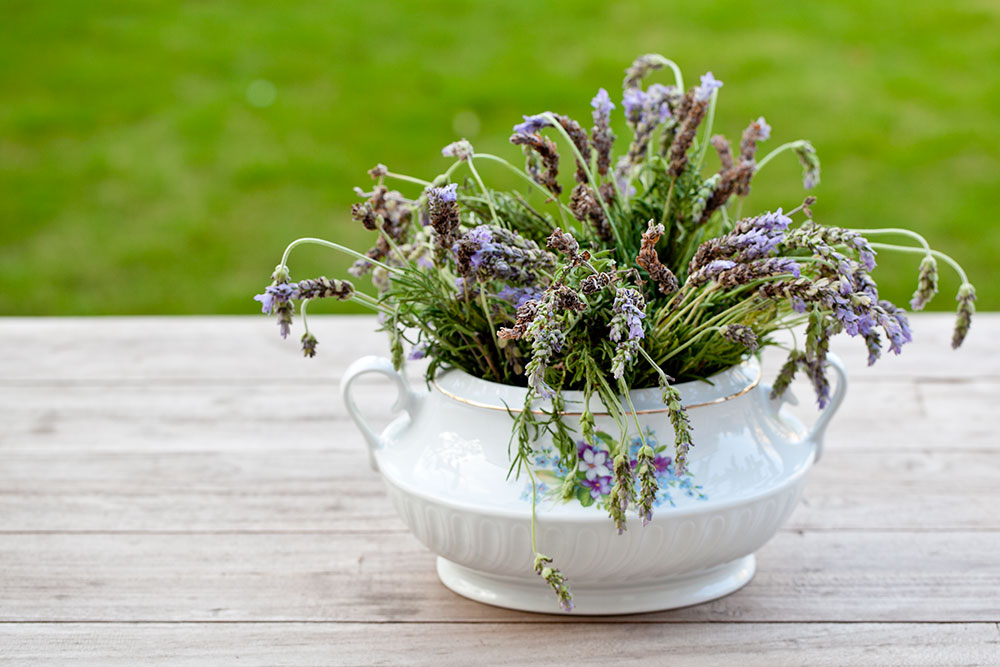 And the next day…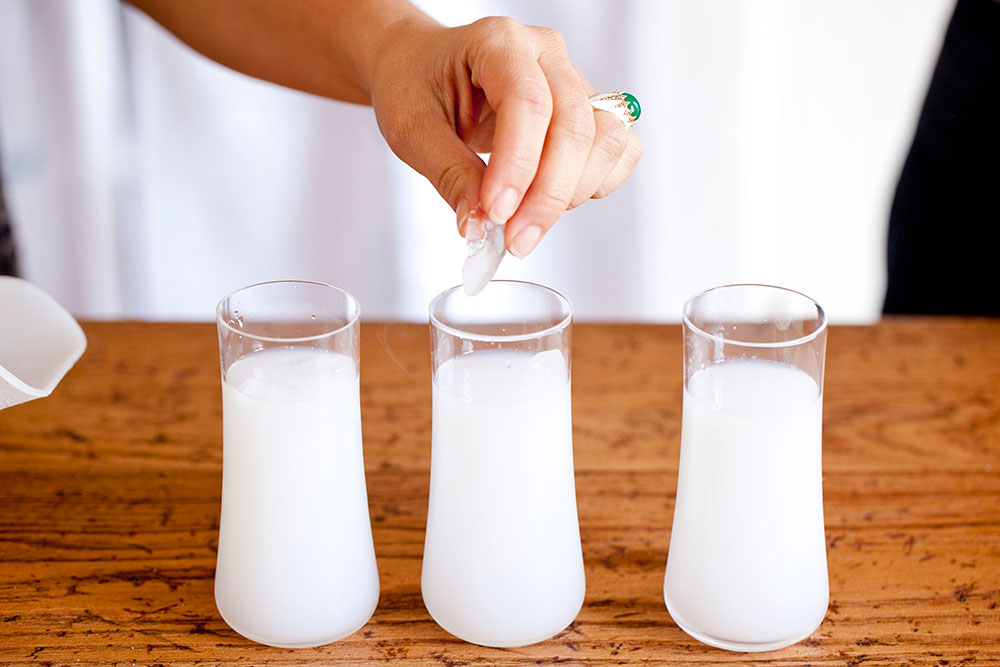 The rest of the gang arrived and to celebrate their arrival we opened a bottle of rakı and enjoyed a few glasses each in the garden.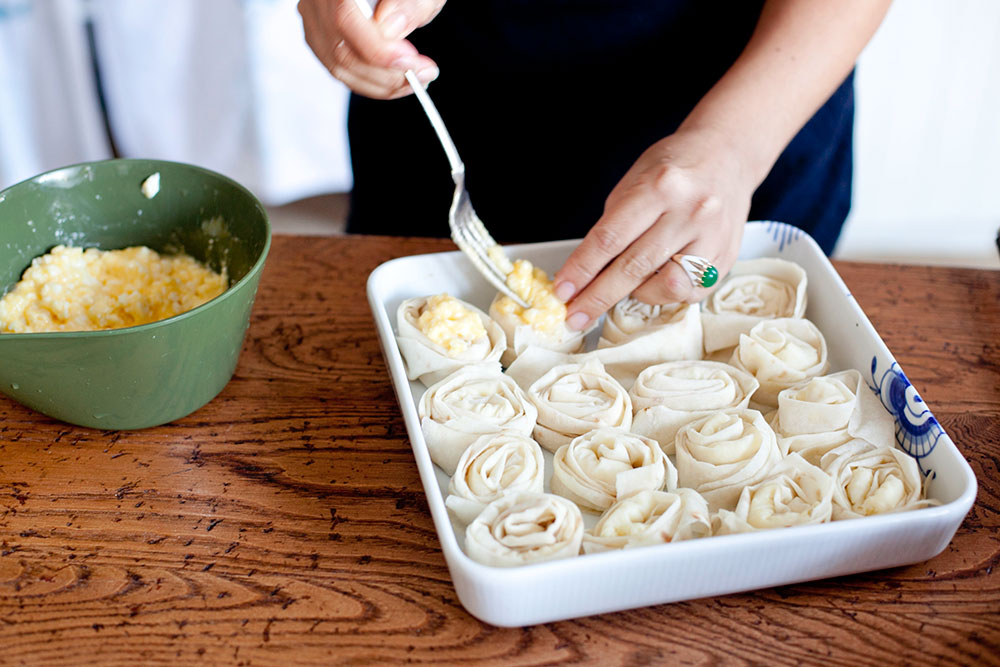 In the above photo, Vera is preparing another dish for the night. Remember this börek post? Similar to that, but this time you lay the yufka (not to be confused with phyllo) on the counter, sprinkle some cheese on it, roll it into a log, and then to a snail. Place the pieces on a lightly greased baking dish, top with a mixture of egg and feta cheese, and bake in the oven until bubbling.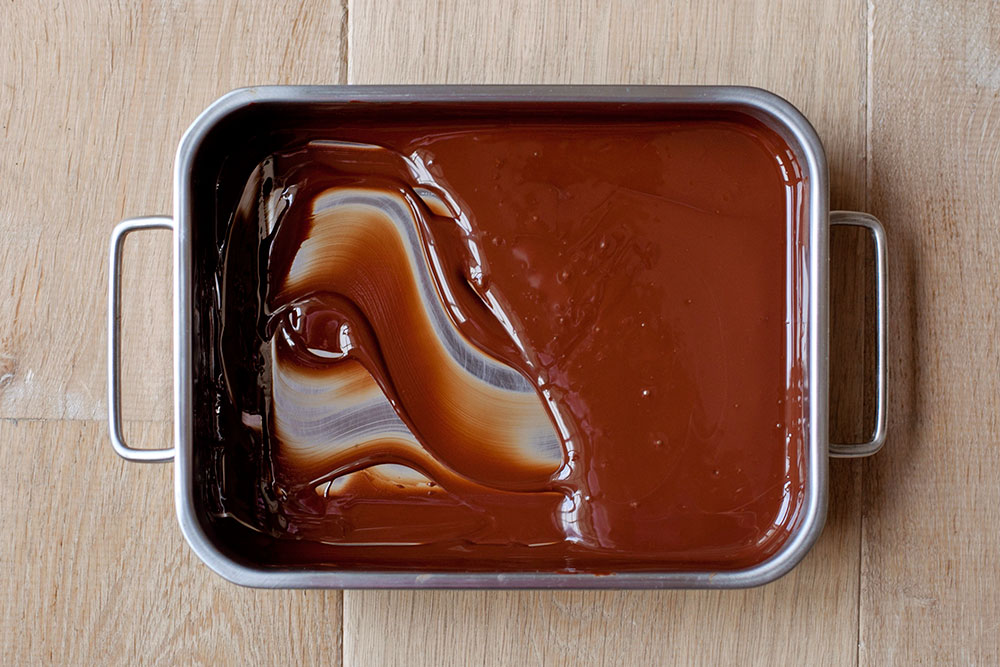 I knew I was going to be responsible for the desserts, so I came prepared. That means a pound of Valrhona Guanaja and a jar of Biscoff Spread.
After that much rakı, I was in no shape to bake a cake, so we spread a generous amount of Biscoff cream in between two pieces of petit beurre biscuits and dipped them in melted chocolate.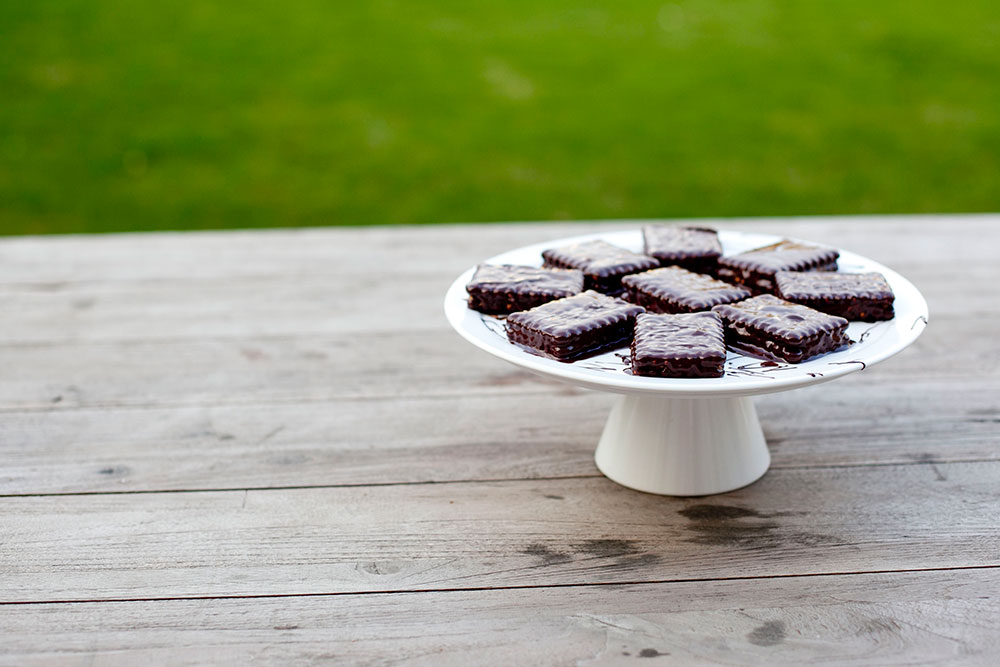 We had guests that evening so another dessert was in order. I decided a creme brulee with fresh, segmented tangerines on the side would be great. Unfortunately, I discovered that Vera didn't have a torch only after the custards were baked, so the brulee part didn't happen. Drizzled with maple syrup and topped with fresh tangerines, it was quite good. And to be honest, after all that booze I wasn't expecting anyone to complain about a sugar crust.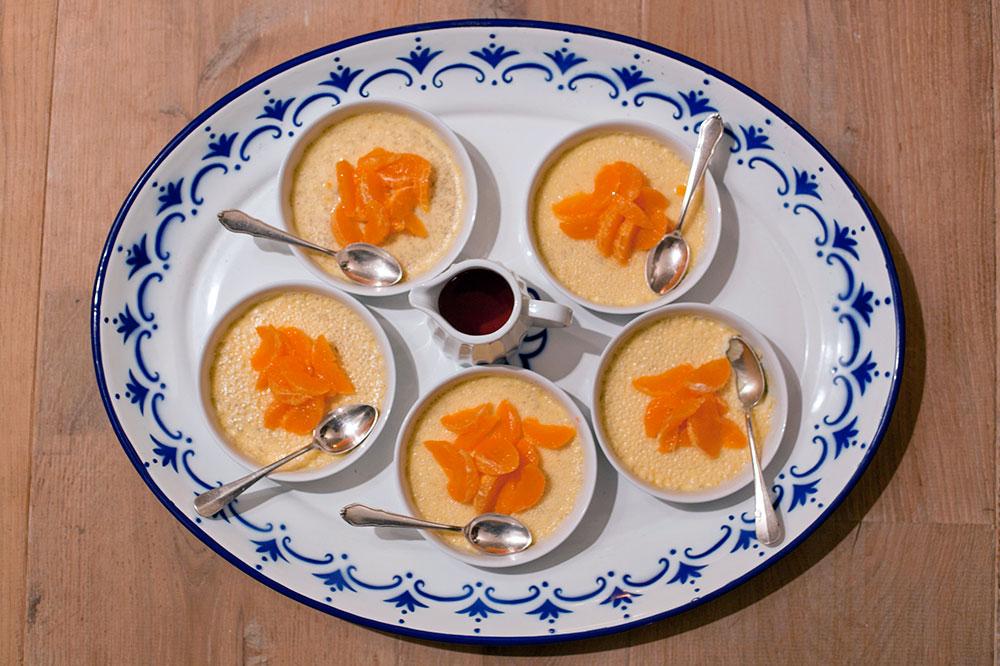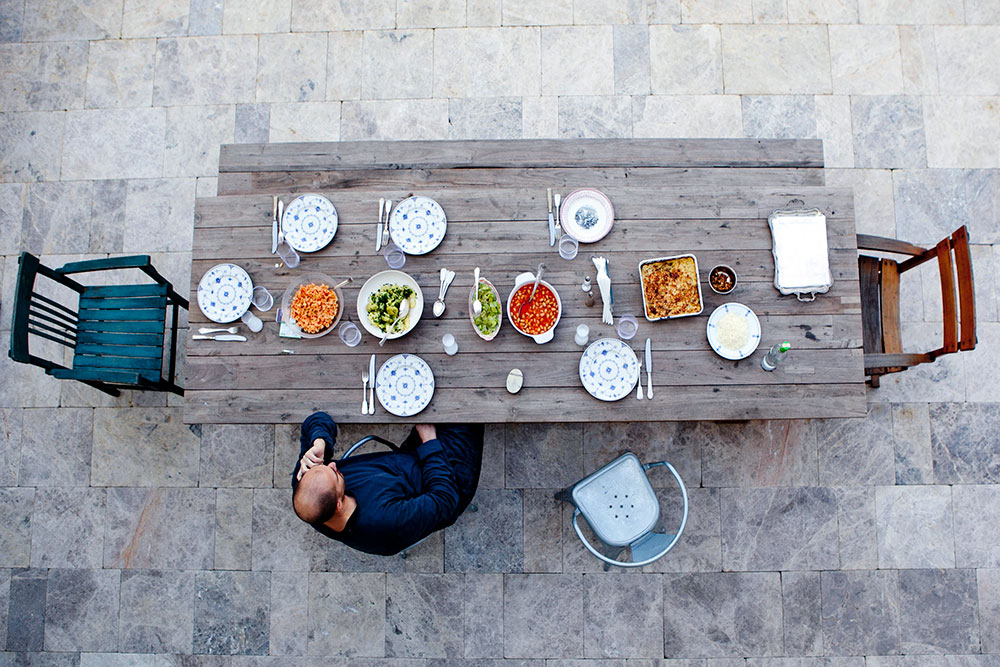 We drove around, discovered the neighboring villages and shopped for antiques (surprisingly, there are half a dozen antique stores in this tiny village and most them had amazing stuff) for the rest of the vacation. It was short, but I came back home energized and with really nice props for the book.
The next post will include a recipe from Vera. Her specialty is a Sephardic dish called Almodrote de Kalavasa (zucchini gratin). Until then, enjoy the photos.