A close friend of mine came back from her vacation with a huge bouquet of lavender and the most delicious apricot jam I have ever tasted in my life. I baked my first brioche to enjoy with the apricot jam (more on that later) and finally got around to trying one of the recipes with a "must-try" sticker from Dorie's book.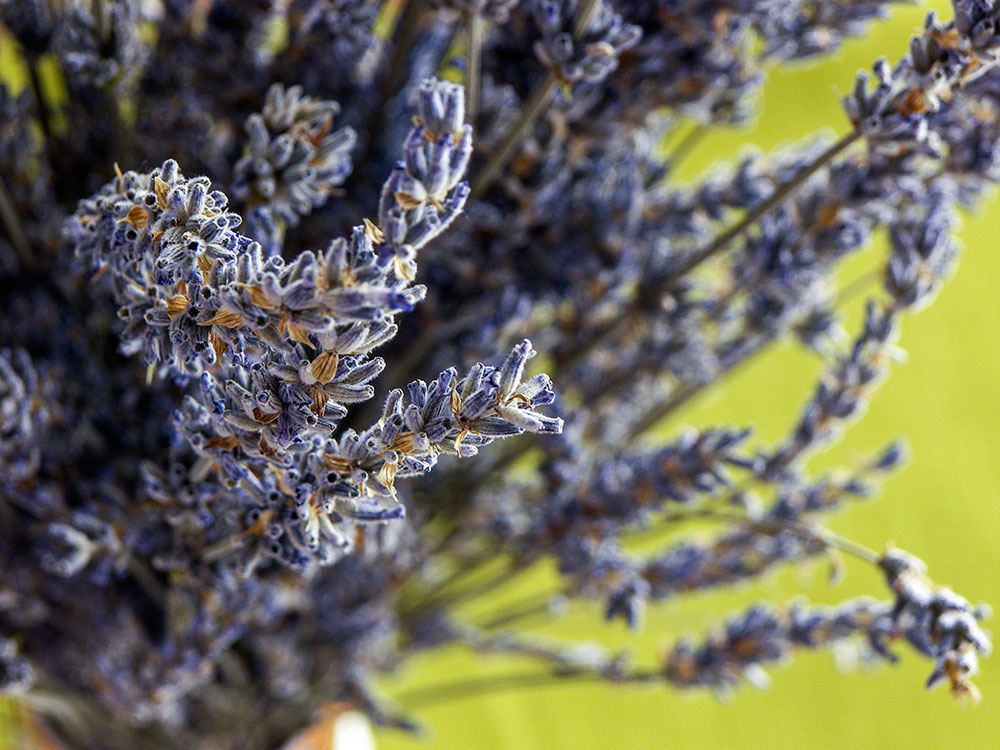 I absolutely love using lavender in custard-based desserts. The Creme Brulee recipe in Dorie's book does not call for the usual water bath treatment (while the custards bake in the oven), and I was intrigued to try this new method.
Even tough I had to extend the baking time much more than recommended, the result was absolutely fantastic.
Dorie – Thanks again for yet another killer recipe!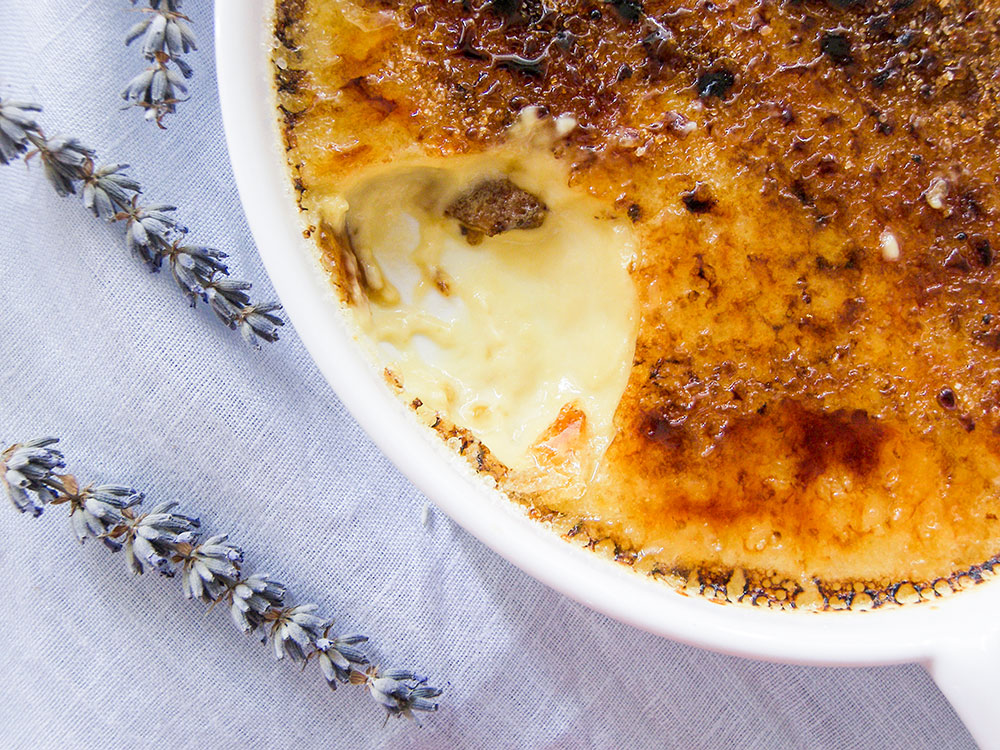 LAVENDER CREME BRULEE
recipe from Dorie Greenspan's "Baking: From My Home to Yours"
Ingredients
1+1/4 cups heavy cream
1/2 cup whole milk
3 tbsp lavender
3 large egg yolks
1/3 cup sugar
2 tbsp pure vanilla extract
About 6 tbsp sugar for topping
Method
Center a rack in the oven and preheat the oven to 200 F (100 C).
Put six shallow (an inch high and 4 inches in diameter) baking dishes on a baking sheet.
Bring cream, milk and lavender to a boil, remove from heat, cover and let infuse for 30 mins.
In a 1- or 2-quart glass measuring cup (works much better) or medium bowl, whisk egg yolks, sugar and vanilla together until well blended.
Still whisking, drizzle in one quarter of the hot liquid (you might want to rewarm the liquid after infusion) and temper the yolks. Pour in the rest of the liquid, mix and strain it into the baking dishes.
Bake the custards for 60 – 90 minutes (Note: Even though the original recipe states 50-60 minutes, mine were not set. You might want to check every ten minutes after an hour to make sure they are set), or until the centers are set. Tap the sides of the dishes and the custards should hold firm.
Let the custards cool until they reach room temperature. Cover each with plastic wrap and refrigerate at least 3 hours. Sprinkle each custard evenly with 1 tbsp sugar, then brown the sugar with a blowtorch until it bubbles and colors.