New Year's Eve dinner parties at the mansion last for two days. The first night is a joyful gathering between close friends. Everyone is on their best behavior. 12 grown-ups and few kids dining like royalty. Come next afternoon, things get ugly. The vultures are back at the table for a leftover lunch party. No plates, no silverware, no rules, no mercy. The first pair of claws grabs the drumstick. The weak are left with scraps of stuffing and maybe a few slices of carrots. They eat at the kids table with their head down.
So, jokes aside, what is the perfect dessert that will feed this group for two days? In our case, it was a double batch of Toblerone milk chocolate ice cream bombe sitting on top of a pistachio brownie, covered with a quarter pound of chopped pistachios. Also known as "The Ice Cream Bombe Cake"!
Now, first some snapshots from the party and then we will go into the details of the ice cream bombe cake!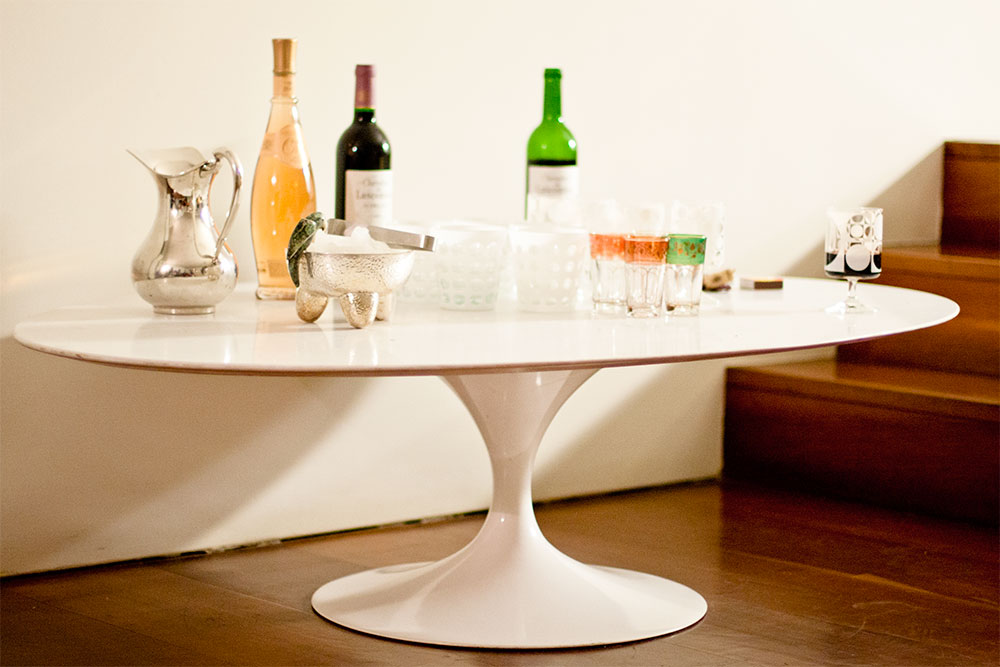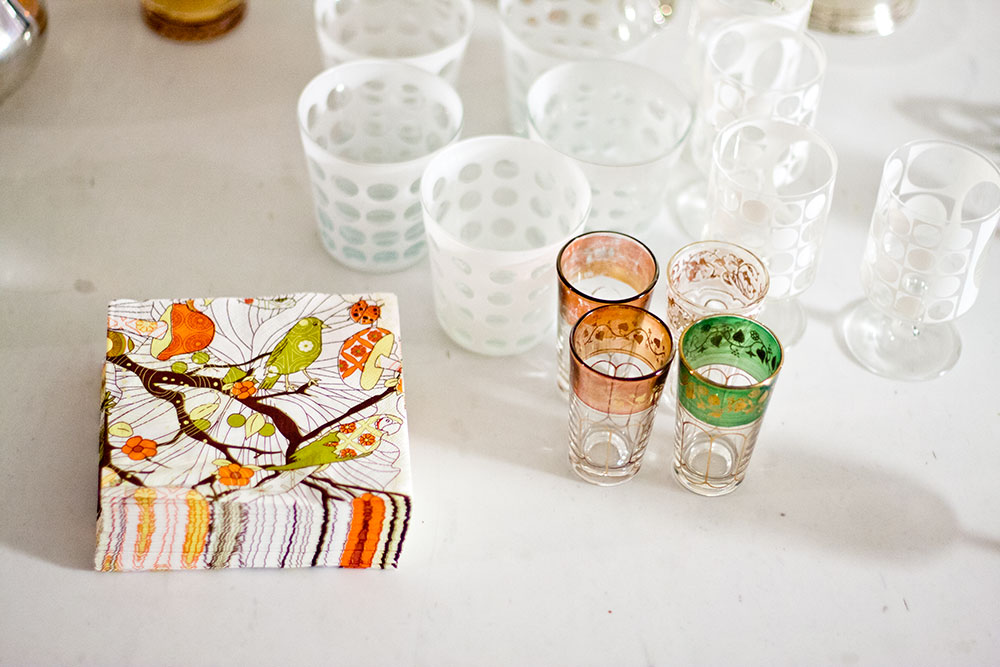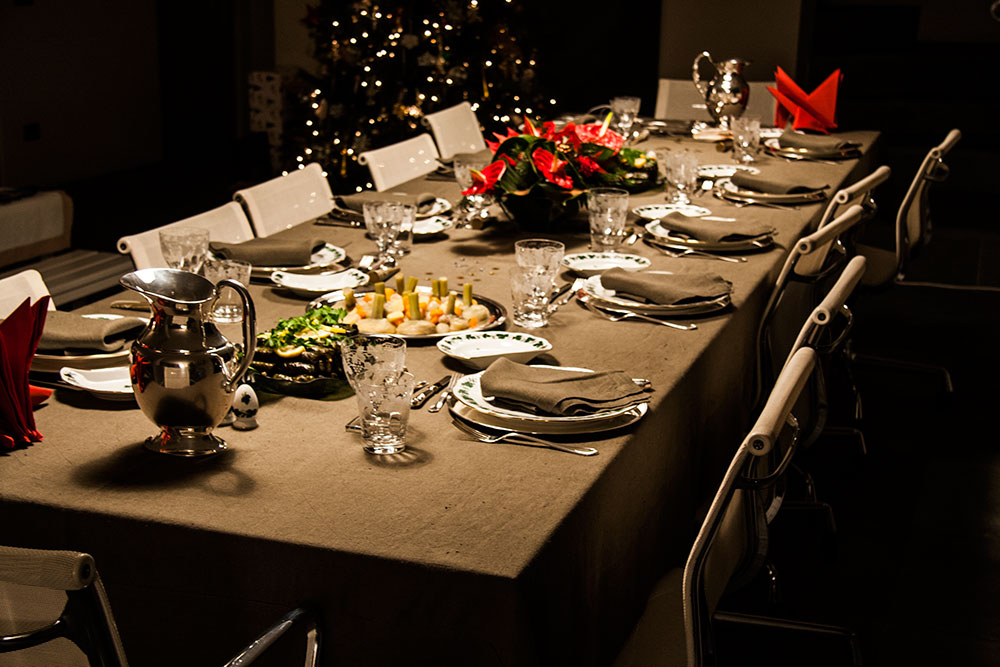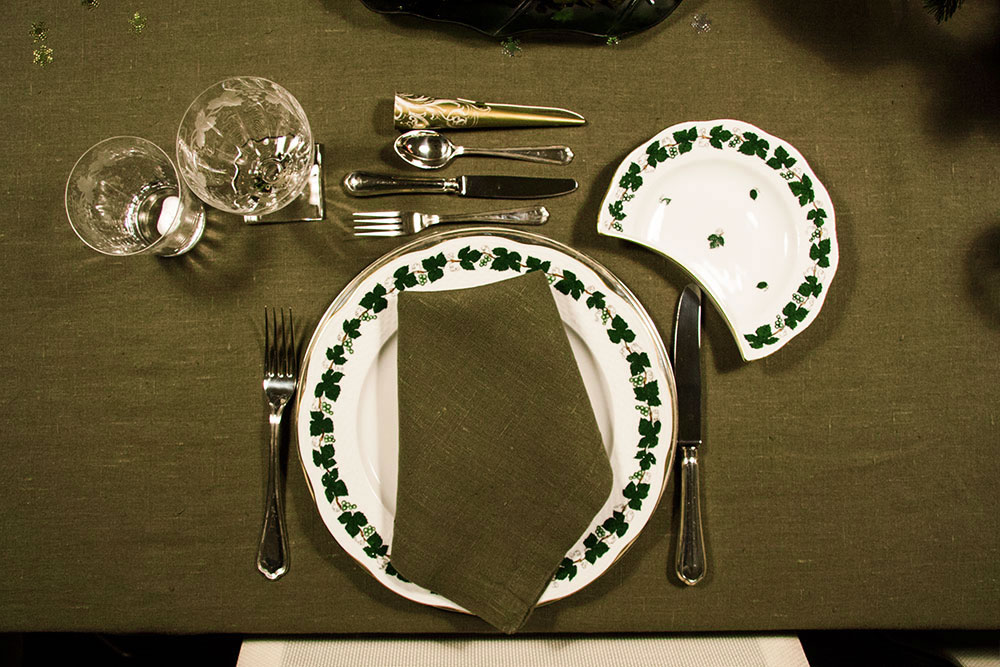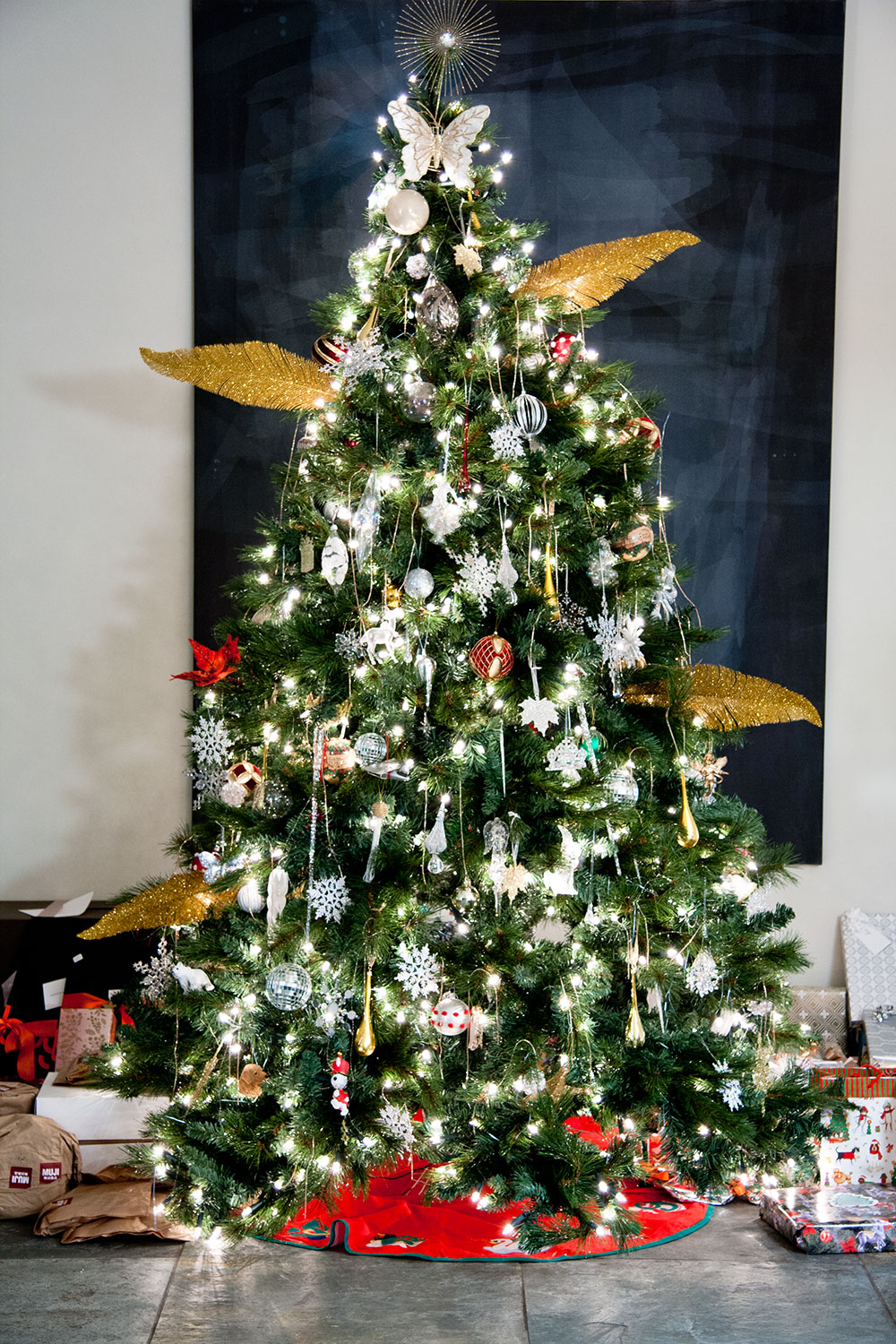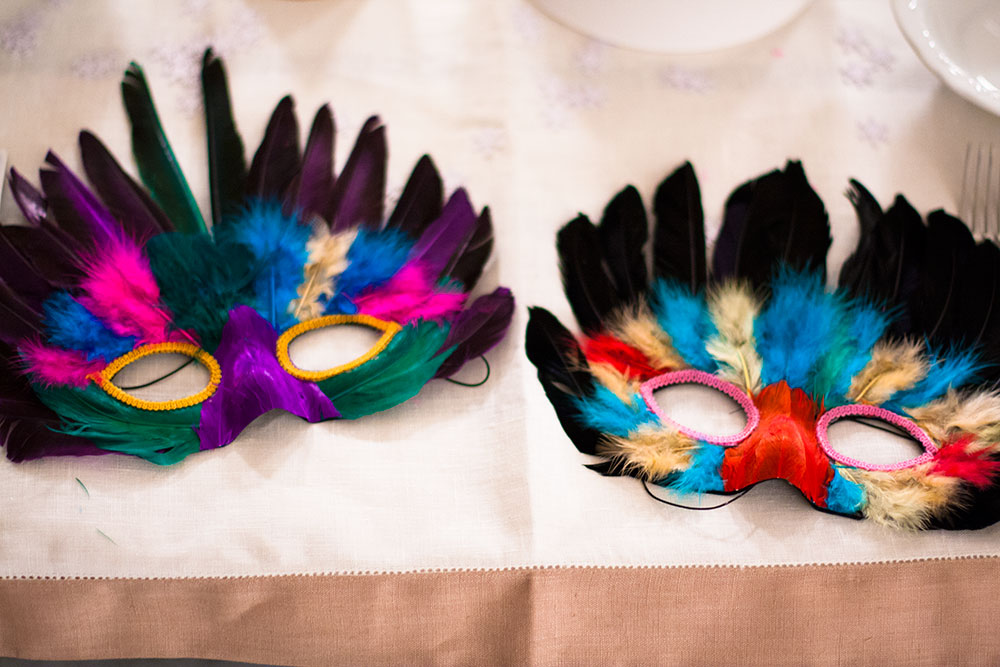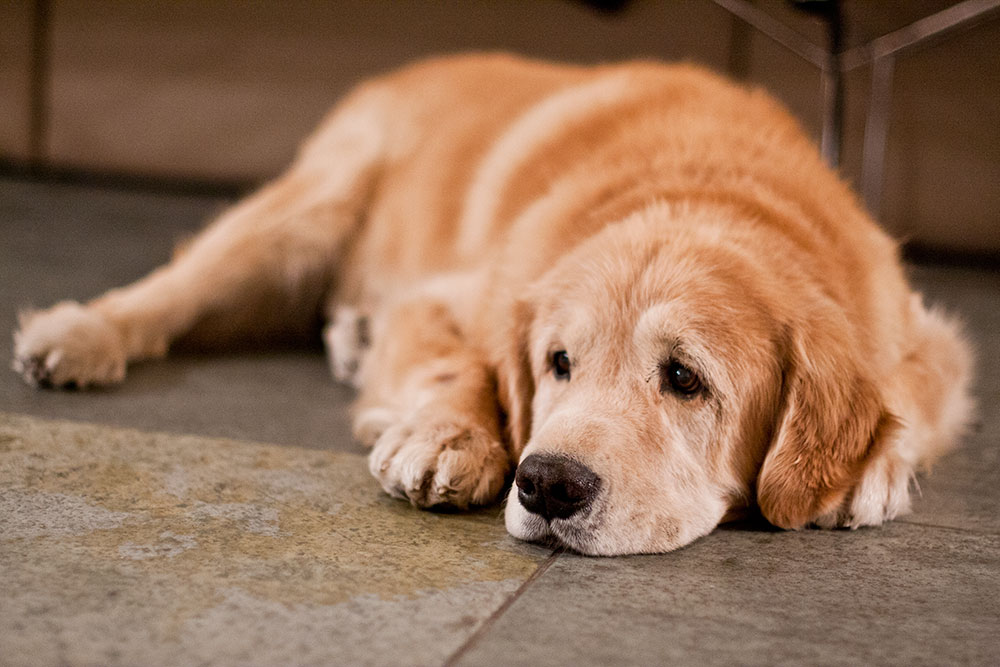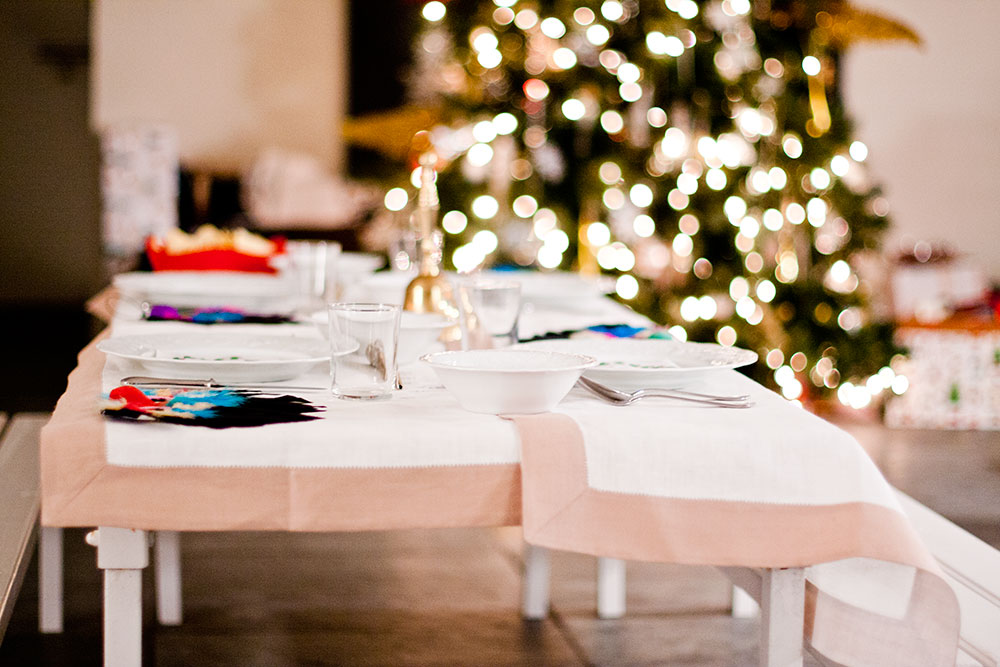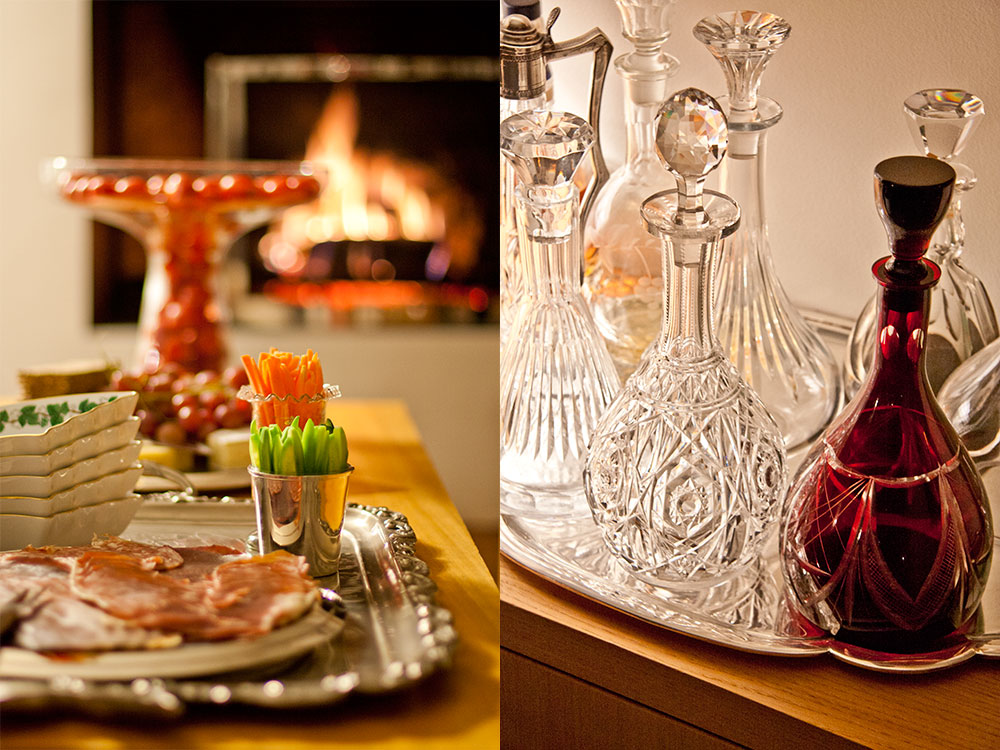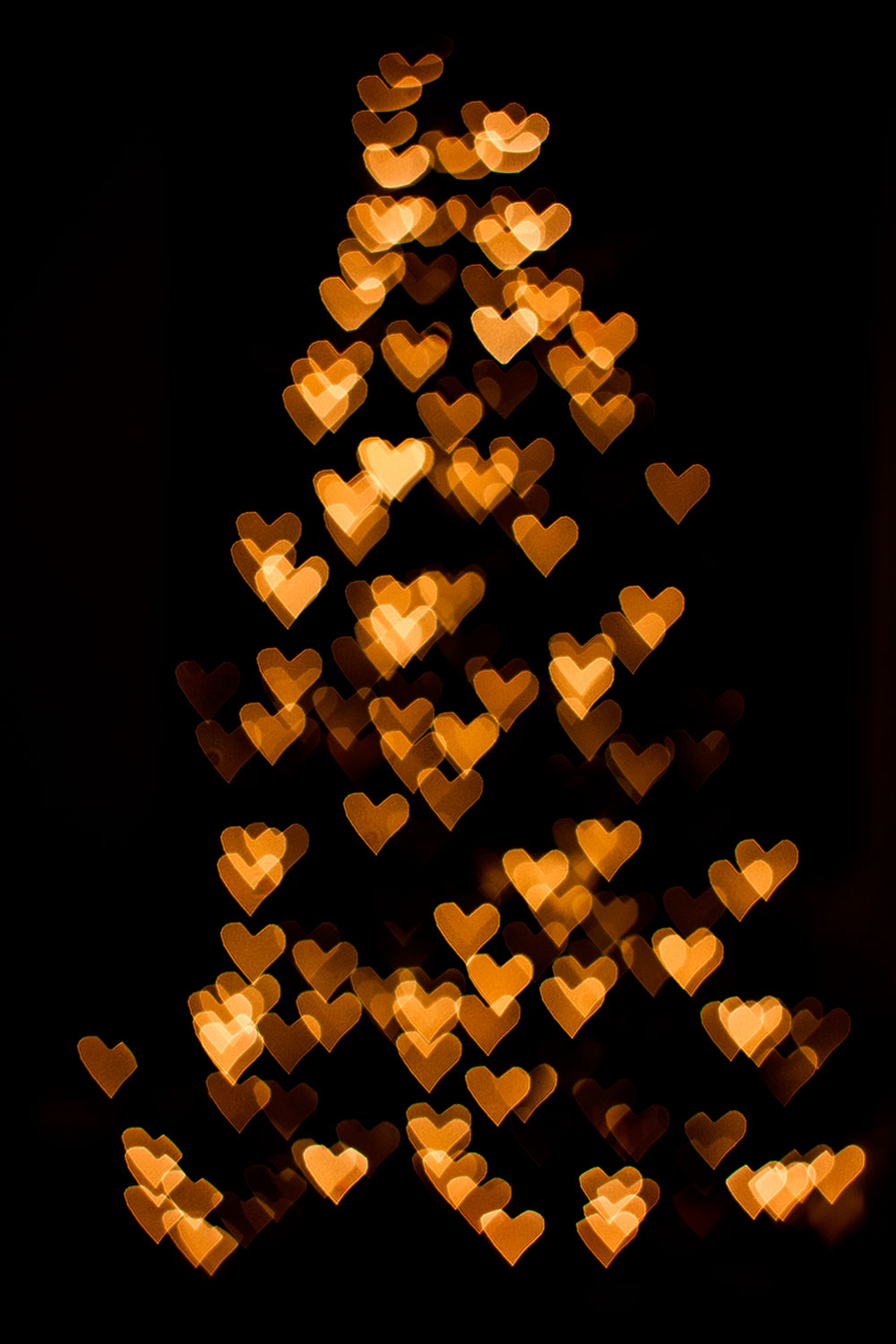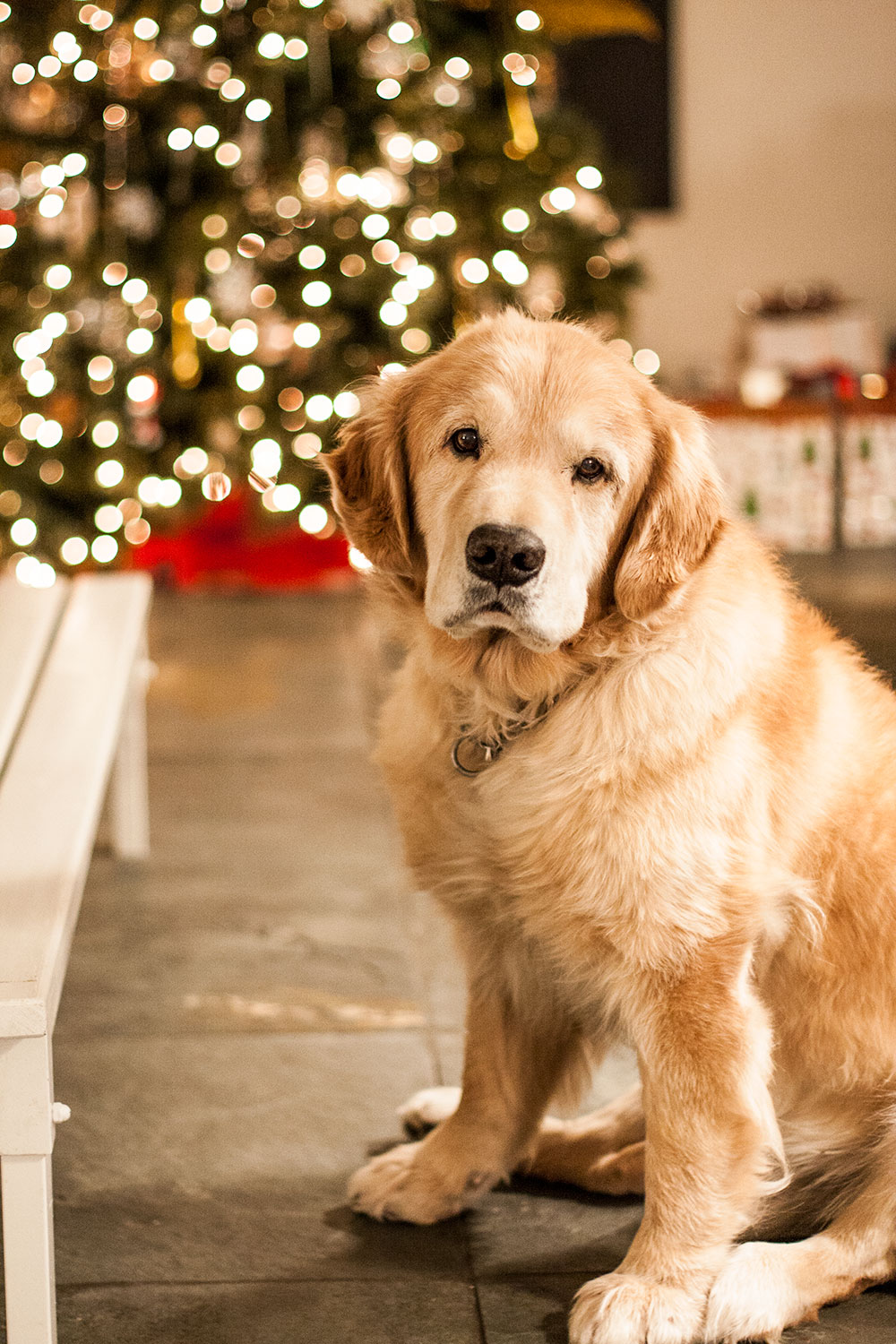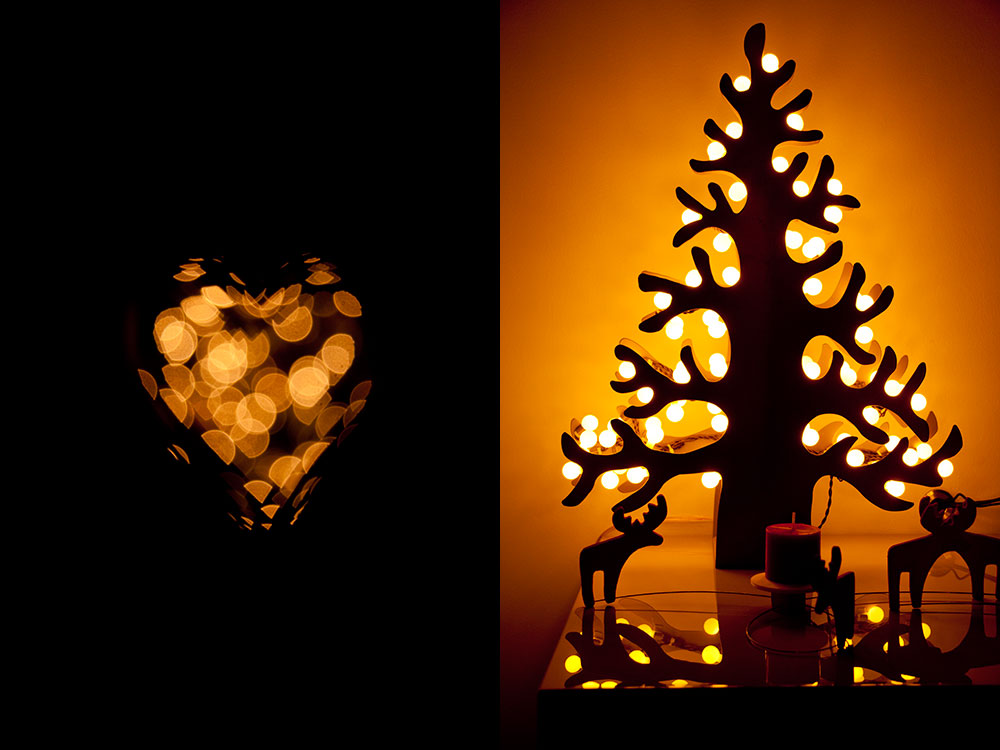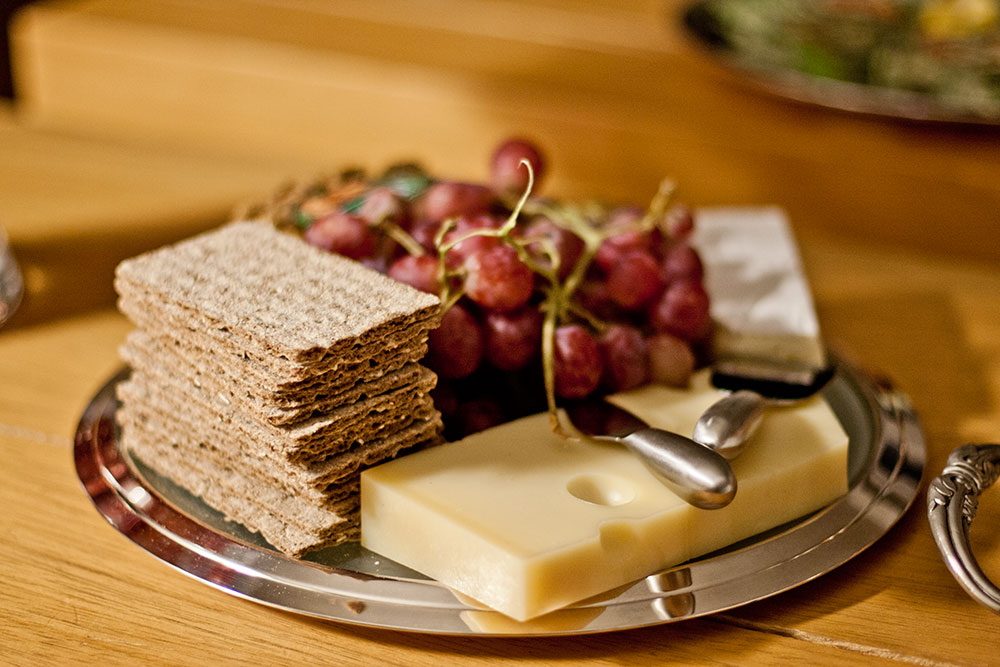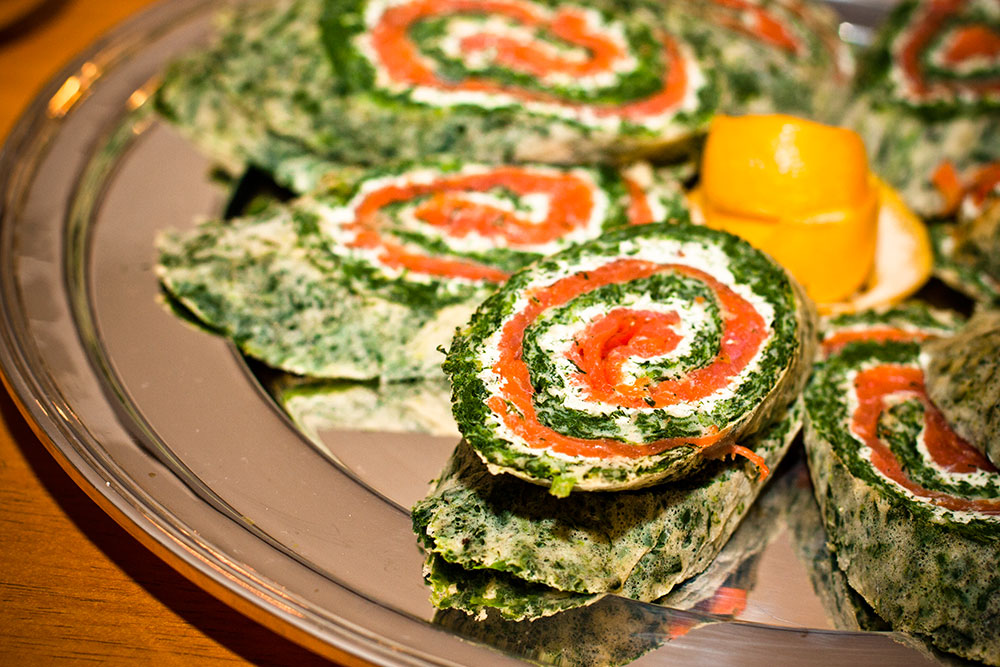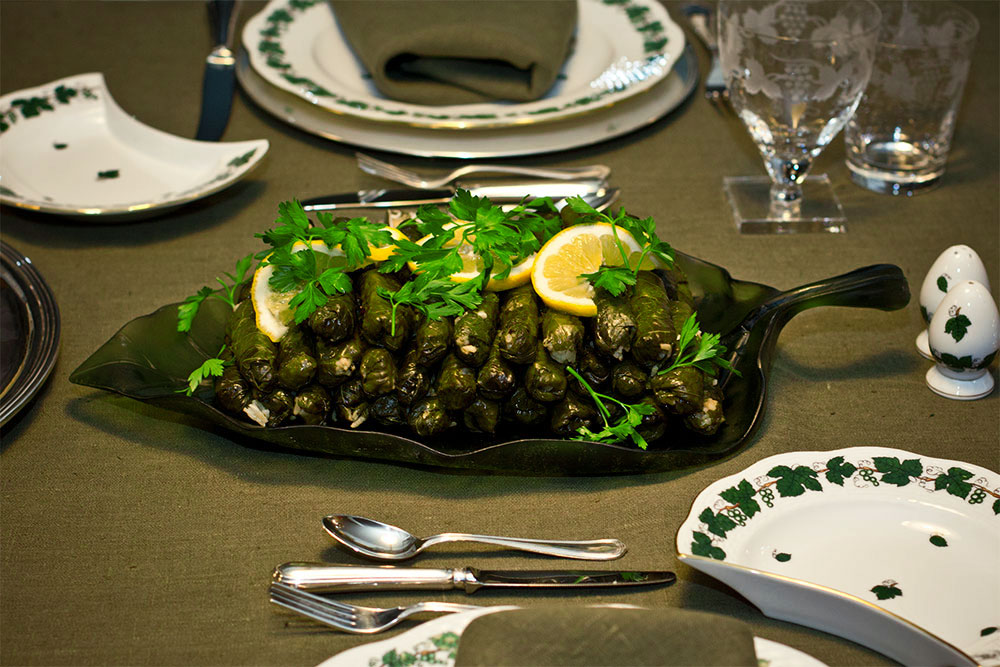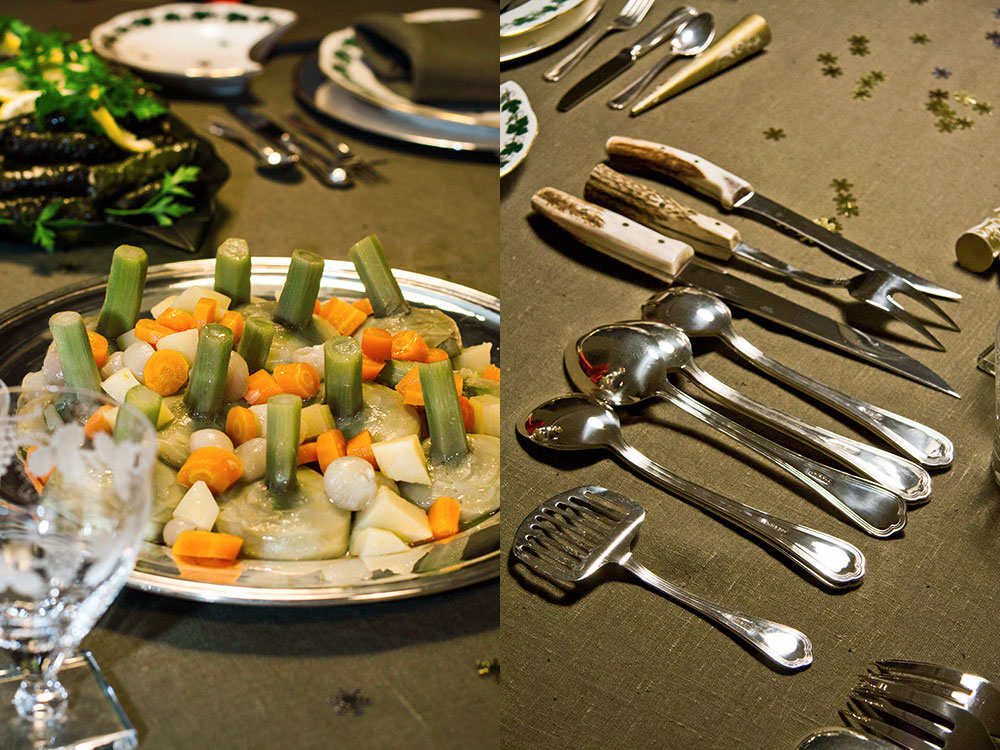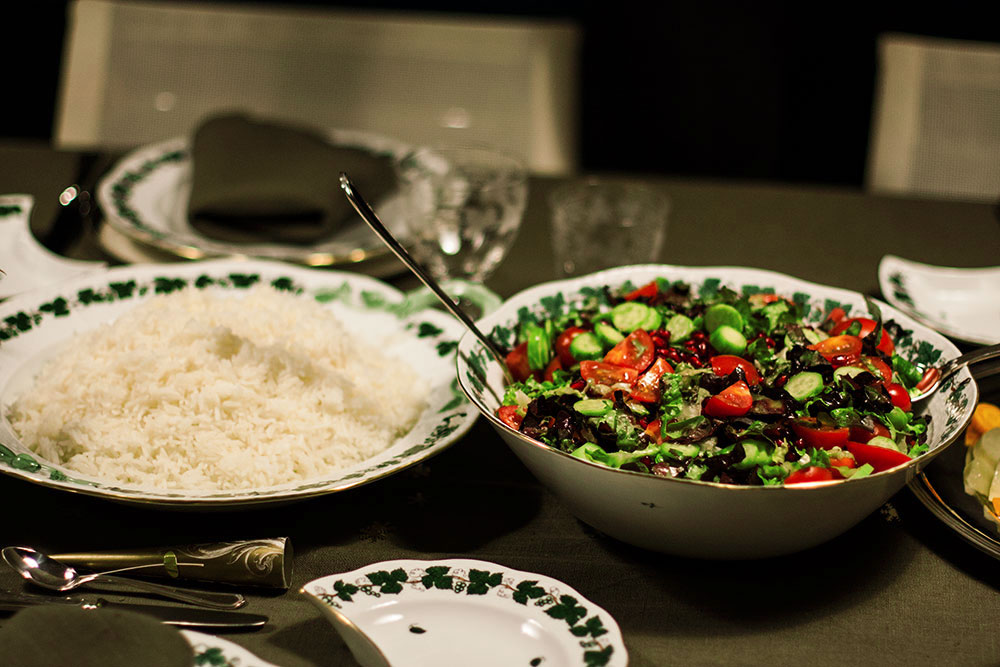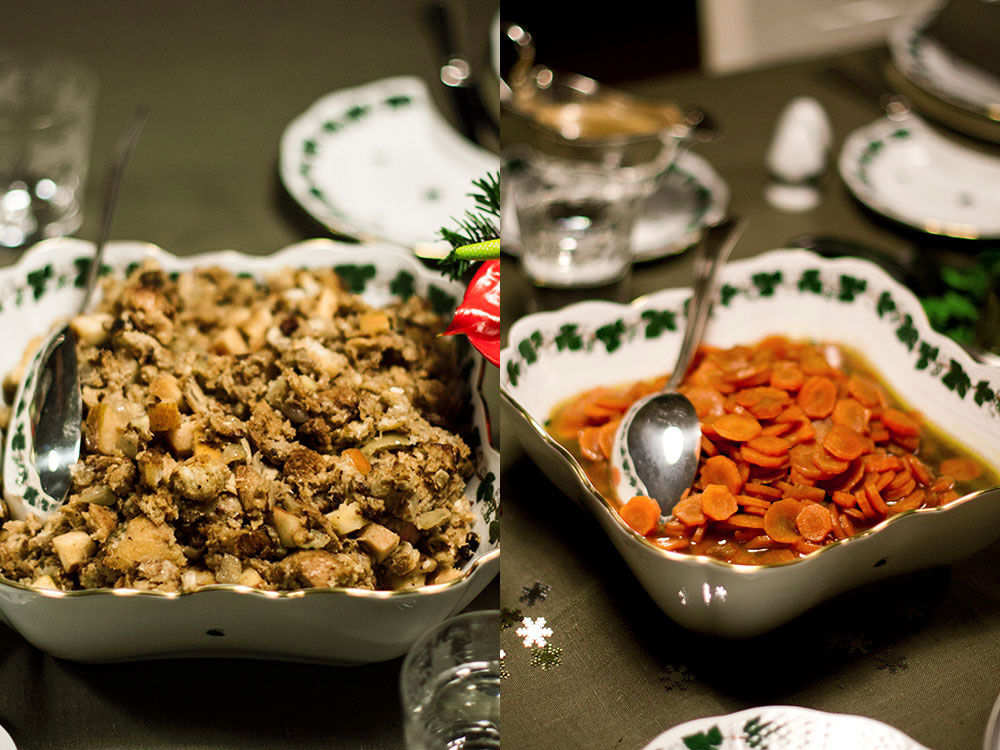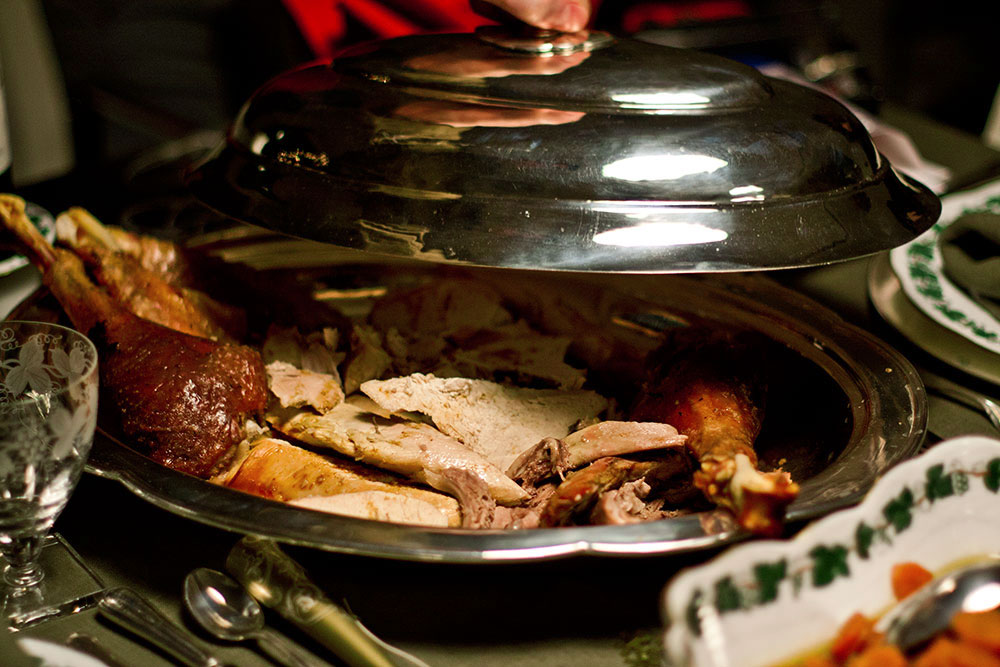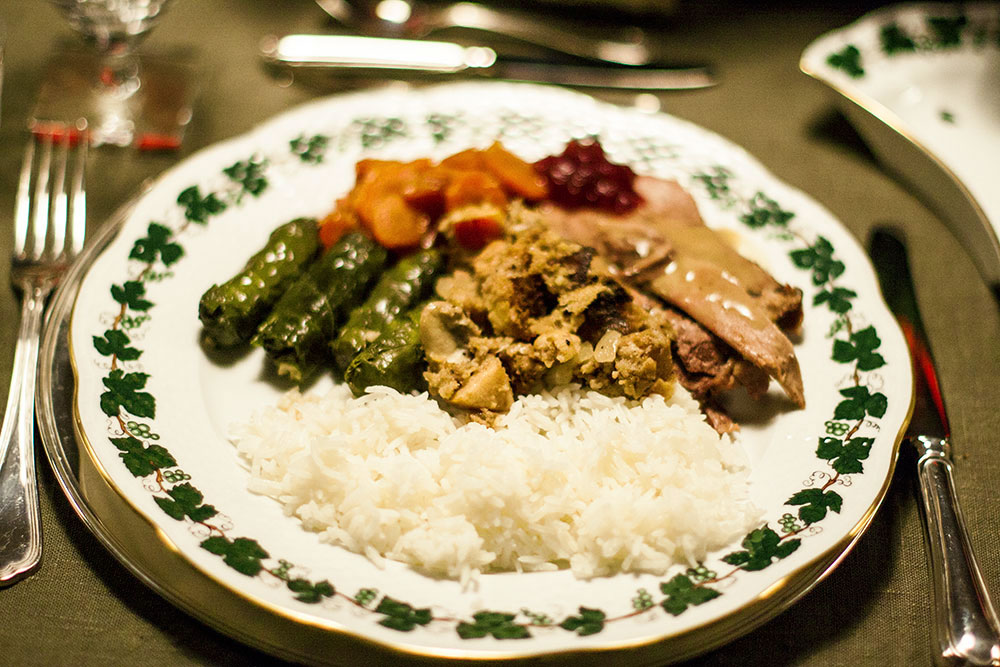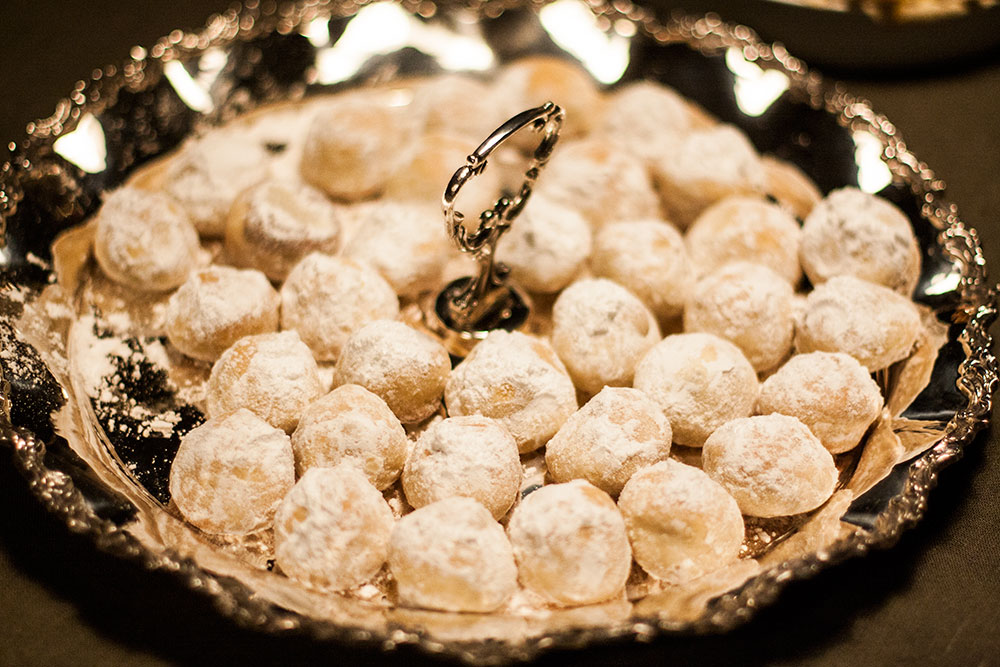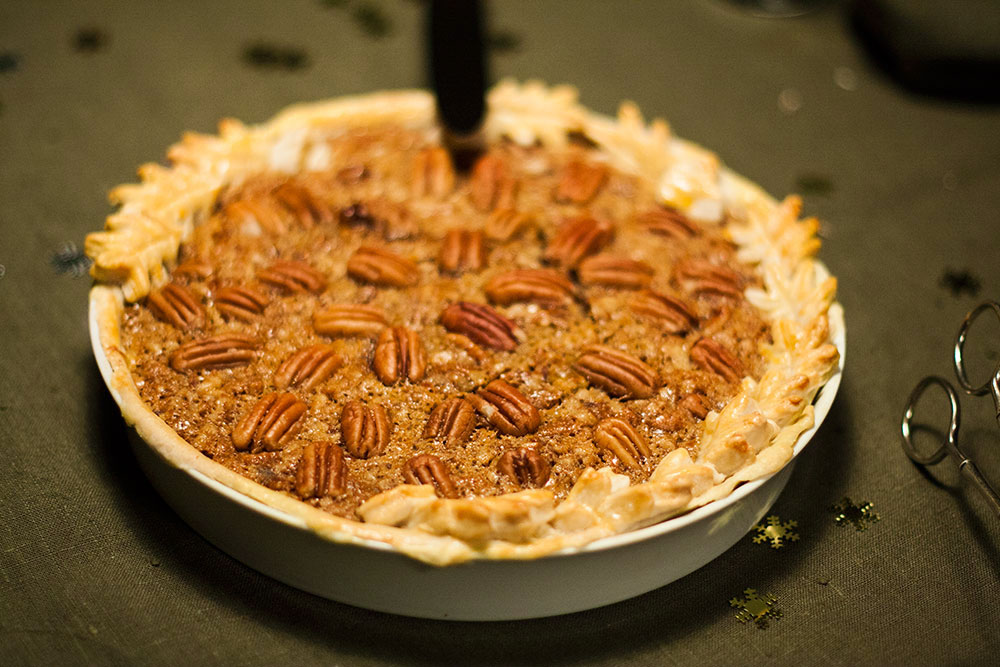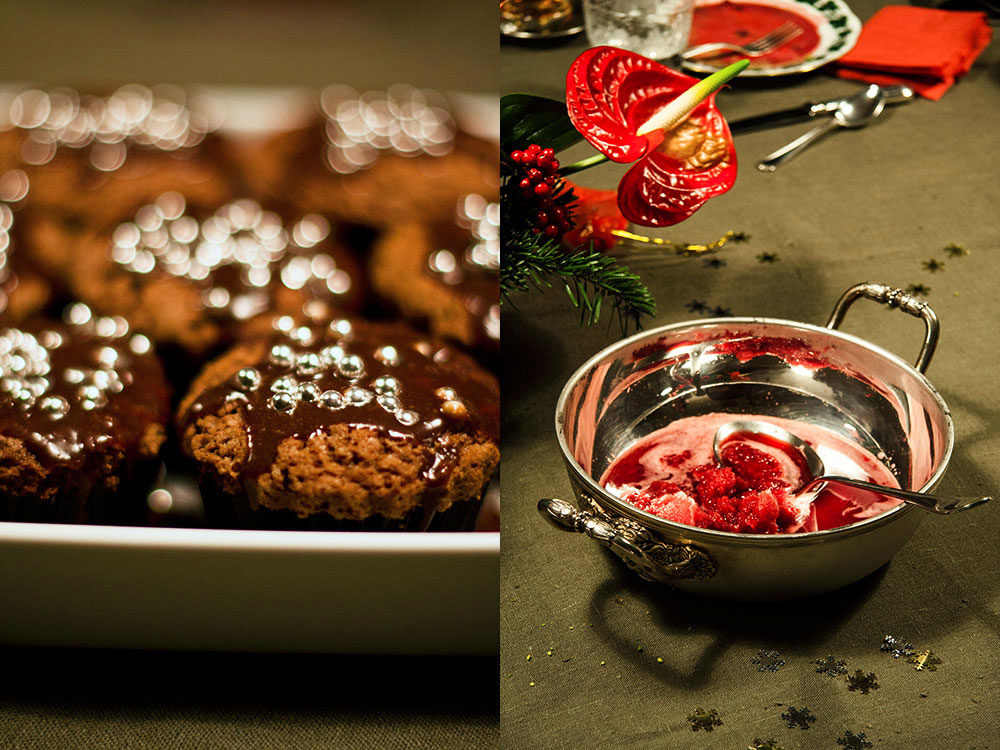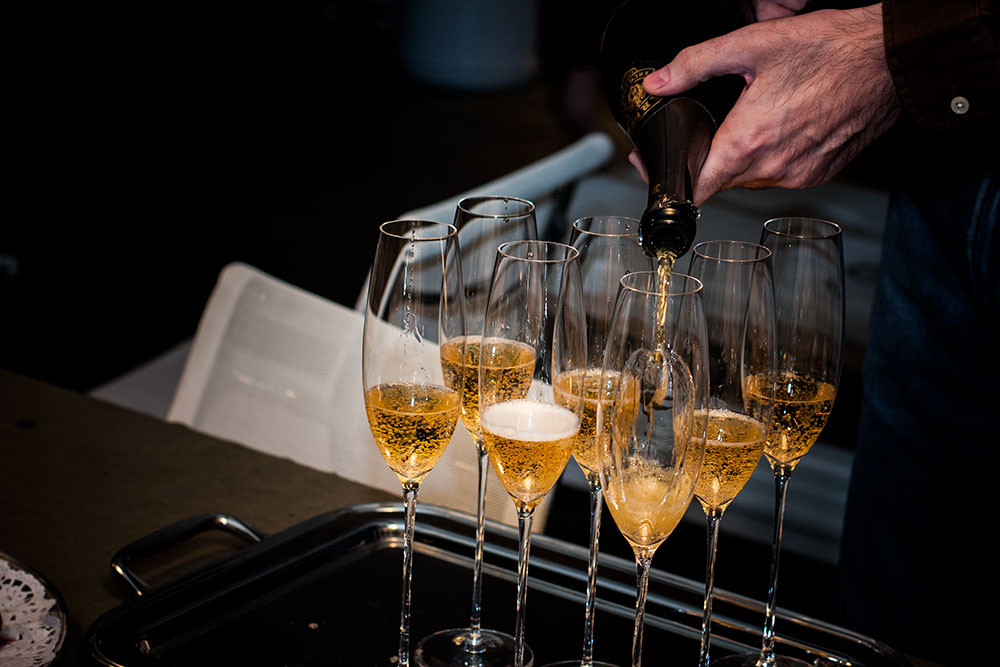 ICE CREAM BOMBE CAKE ASSEMBLY: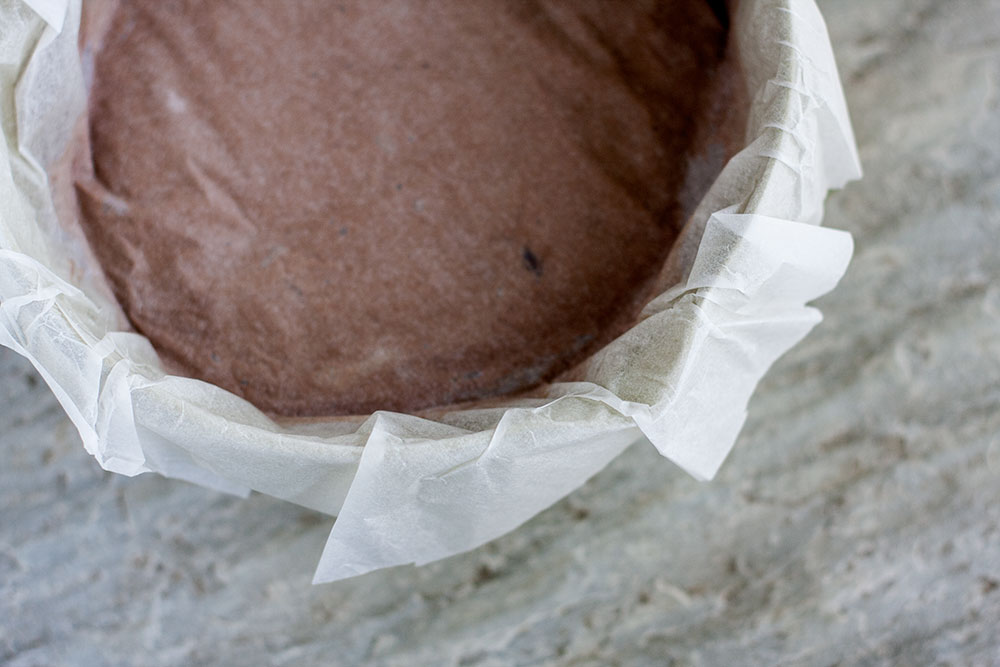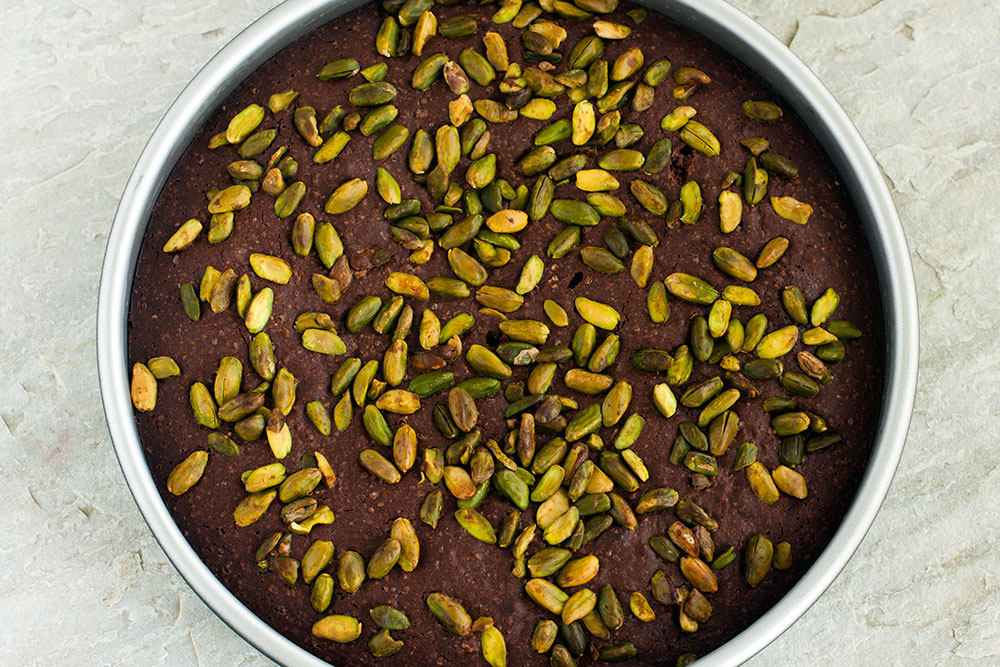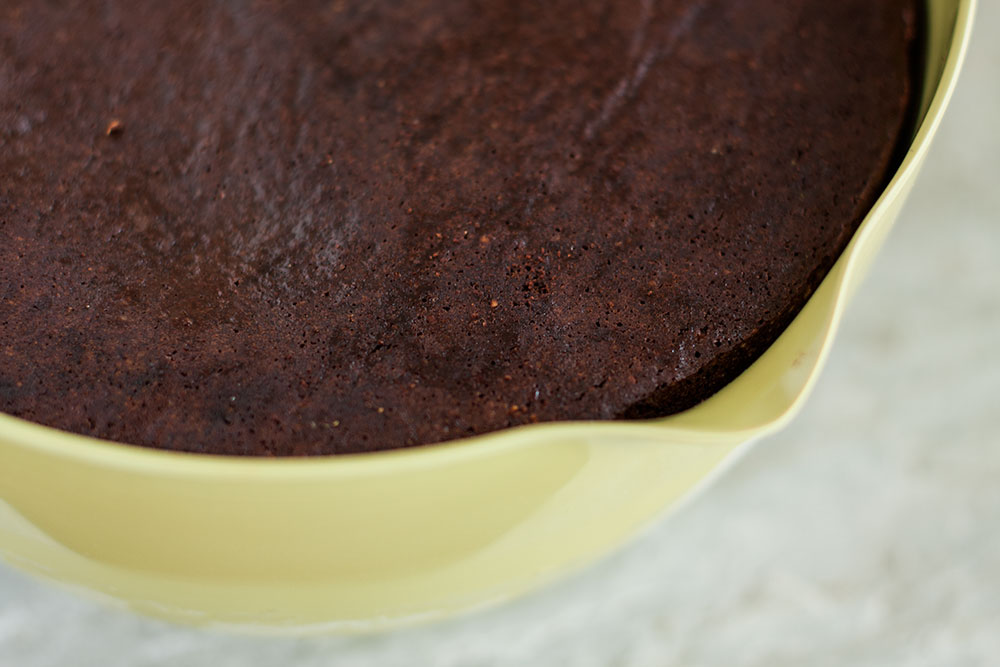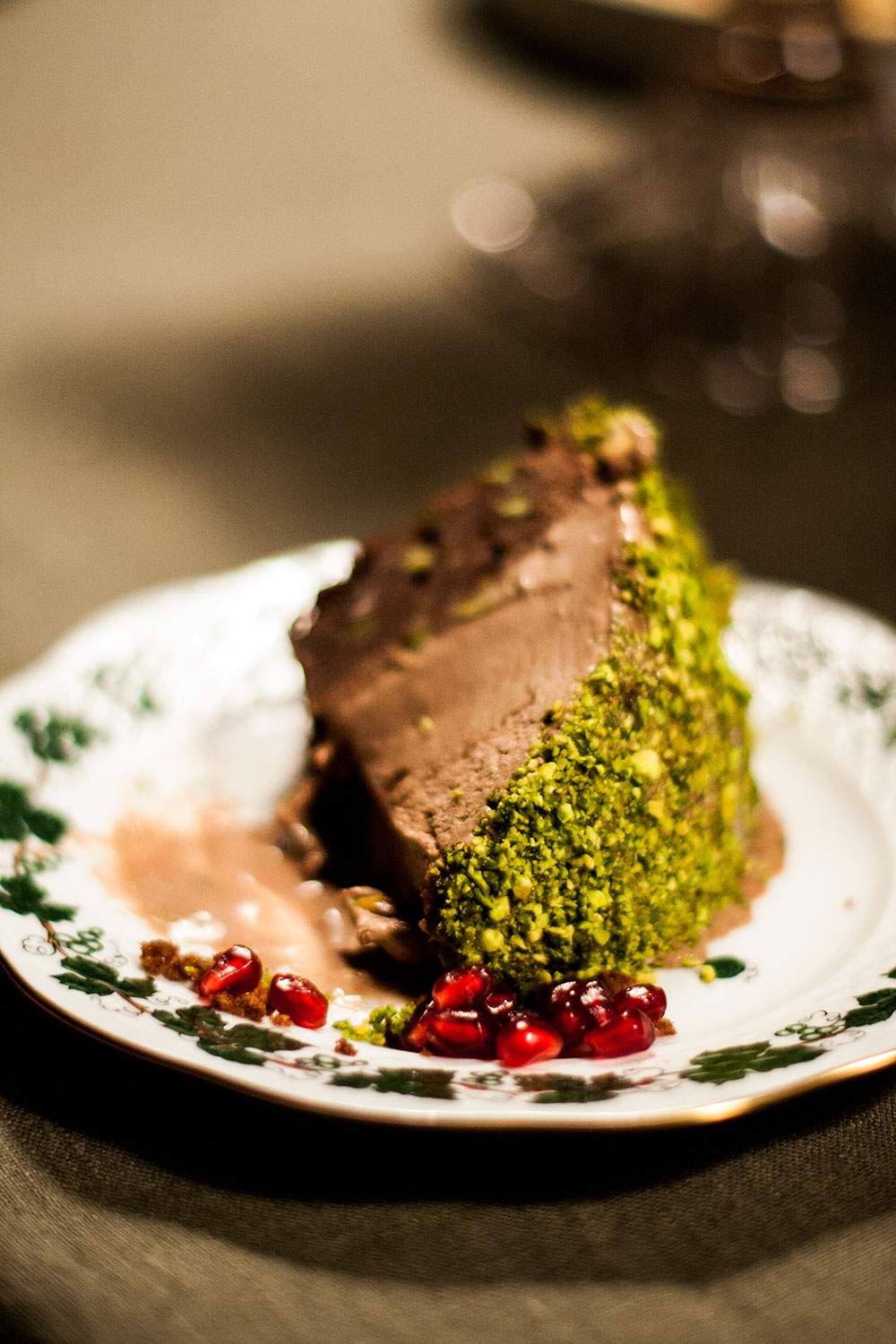 ICE CREAM BOMBE CAKE
Ingredients
2 – 2.5 quarts of milk chocolate ice cream (recipe below)
Pistachio brownie (recipe below)
1/4 pound pistachios, chopped roughly (unsalted, shelled & skinned)
Method
Prepare the milk chocolate ice cream according to the recipe below and pour into a 4-quart mixing bowl. Cover with parchment paper (press it firmly on the top layer) and then cover with plastic wrap and place in freezer.
Prepare the pistachio brownie according to the recipe below. When the brownie reaches room temperature, take the ice cream out of the freezer, uncover and let stand at room temperature until the top melts a bit. Place the brownie upside down (shave the sides to fit as necessary) press firmly, cover with plastic wrap and chill in the freezer for 2 more hours.
An hour before serving, pour in hot water in a mixing bowl that is larger than your ice cream bowl and place the bowl in the hot water for 10-15 seconds. Run a knife around the edge of the brownie and unmold over a serving platter. Cover with roughly-chopped pistachios, cover loosely with aluminum foil and return to the freezer for another hour.
Toblerone Milk Chocolate Ice Cream Recipe
(recipe adapted from Perfect Scoop by David Lebovitz)
Ingredients
Yields 2 – 2.5 quarts. Feel free to halve the recipe as this is a double batch.

17 ounces milk chocolate (I used Toblerone)
4 cups heavy cream
2 cups whole milk
1+1/3 cups granulated sugar
7 egg yolks
3 tbsp cornstarch
2 tsp vanilla extract
2 ounces pistachios (unsalted, shelled & skinned)
Method
Melt chocolate and cream over a baine-marie.
In a small pot over medium heat, stir milk and sugar just until the sugar dissolves.
In a medium pot, whisk together egg yolks. Slowly pour the warm milk mixture into the yolks while whisking constantly. Place over medium heat, add cornstarch and stir until the mixture coats the back of a wooden spoon.
Pour the custard through a strainer into the milk chocolate mixture, add the vanilla extract and the pistachios and stir until cool over an ice bath.
Chill the mixture thoroughly (I did overnight), then freeze it in your ice cream machine according to the manufacturer's instructions. (If you don't own an ice cream machine, here's how to prepare ice cream without one).
PISTACHIO BROWNIE
Yields one 9-inch round brownie
Ingredients
10 oz bittersweet chocolate, chopped
1 stick (1/2 cup) of butter
1 cup sugar
1 cup (5 oz) hazelnuts, blanched & toasted
1/2 cup (2.5 oz) pistachios (unsalted, shelled & skinned)
3 eggs
1 tsp vanilla extract
1/4 cup all-purpose flour
1/2 tsp salt
Method
Center a rack in the oven and preheat your oven to 350F.
Line the bottom of a 9-inch round pan with parchment paper, butter the sides of the pan and set aside.
Place the toasted hazelnuts into a food processor and process until finely ground.
Melt butter and chocolate in a bowl over simmering water and let cool for 5 minutes.
Add sugar and whisk until combined.
Add the eggs, one at a time, and whisk until combined.
Stir in the vanilla extract.
Fold in flour, followed by ground hazelnuts and salt.
Pour the mixture into the baking pan, sprinkle pistachio over the top and bake for 35 minutes.
Let cool to room temperature.
To remove, run a blunt knife between the brownie and sides of the pan.