I confess. I used to hate Bodrum. Yes, I hated the city synonymous with perfect summer weather and magnificent coves. It was before The White Mansion with the cheerful cook existed.
My first visit to Bodrum was right after I graduated from high school. To reward us for our year-long hard work for the university entrance exam, our school crammed us in a bus and shipped us to its summer camp in Bodrum. After a 15-hour ride, we were welcomed by the vicious superintendent, the beige color of the sea and rooms that smelled damp. The camp's cove was wide open to winds, which made the sand rise all the time and turned the beautiful blue color to that hideous beige. We had no choice but to escape every night and spend countless hours of booze and dance, until the deafening music killed all our senses. A week later, I returned home and never went back.
Up until a year ago… My friends opened up the summer version of The Mansion in Bodrum, which we call The White Mansion. It is overlooking a magnificent cove and employs the most cheerful cook I have ever seen: Birsen.
Birsen is a sophomore in college and she is studying nutrition. Not only she cooks delicious and light dishes, but lights up the room with her adorable smile. Here are some of the dishes she prepared for us during my stay:

On the top left corner is my favorite dish in the world, Karnıyarık–fried eggplants stuffed with minced meat and topped with a tomato wedge and green pepper. It is served with condensed yogurt. Next to it: String beans in olive oil. Very simple and light. Right below it is a börek with minced meat, potatoes and carrots. And yet another börek next to it, this time stuffed with cheese and shaped like cigars. We also had fried red mullets, gum mastic ice cream decorated with the official flower of Bodrum, Bougainvillea and savory pastries.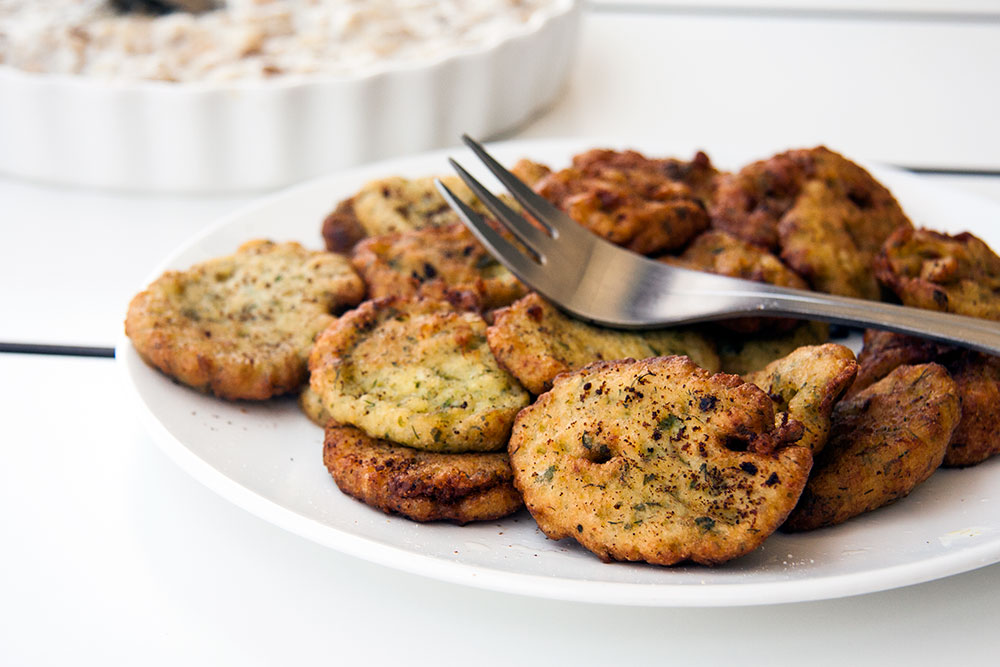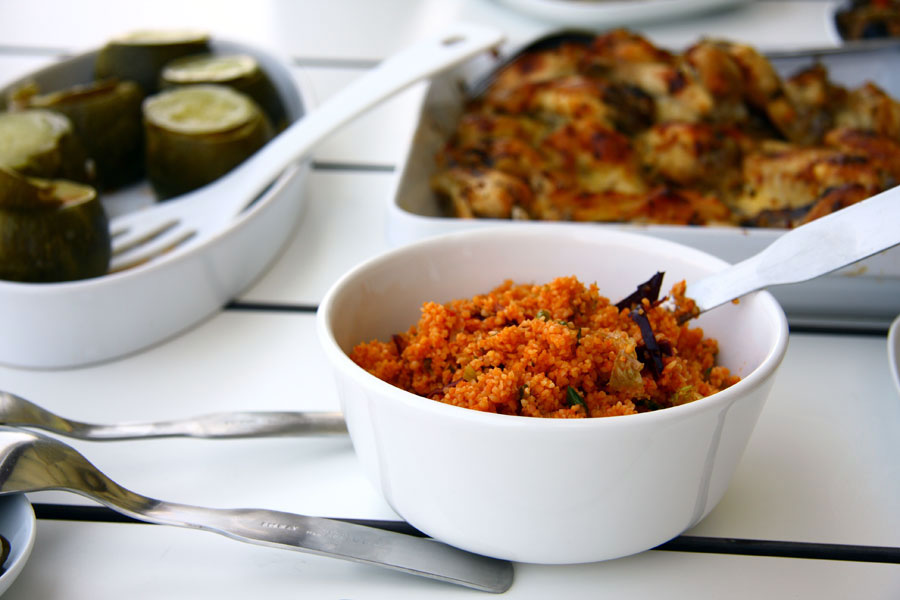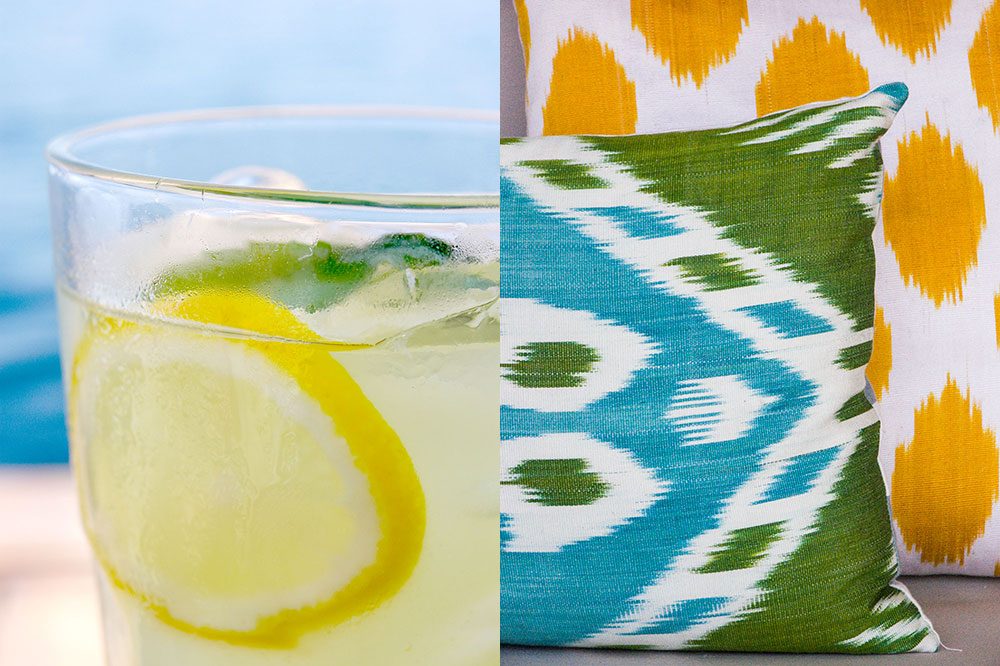 Perfect dessert after a seafood dinner: Baklava!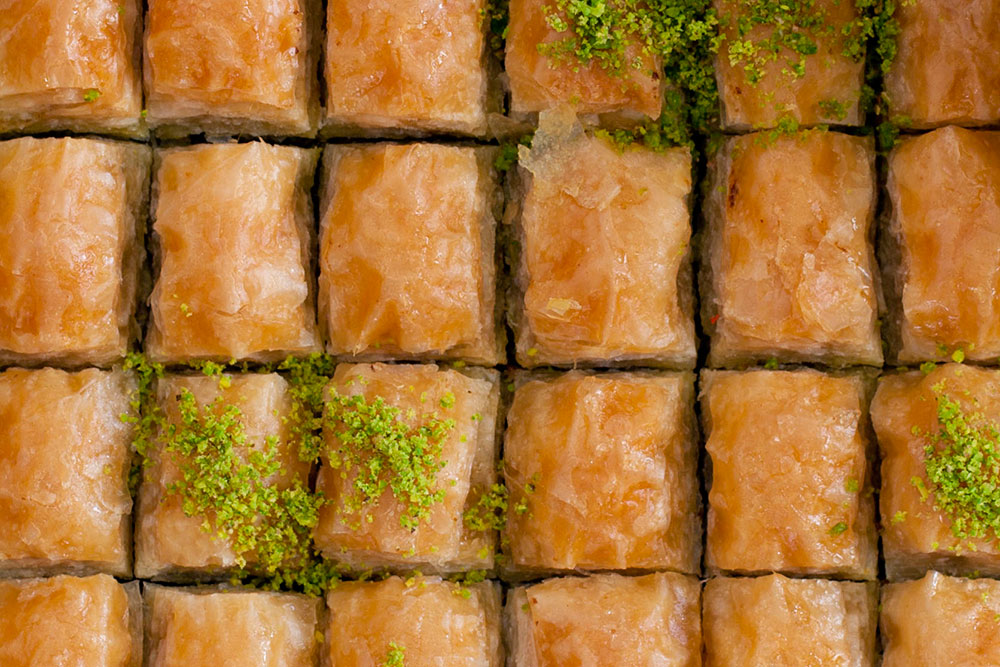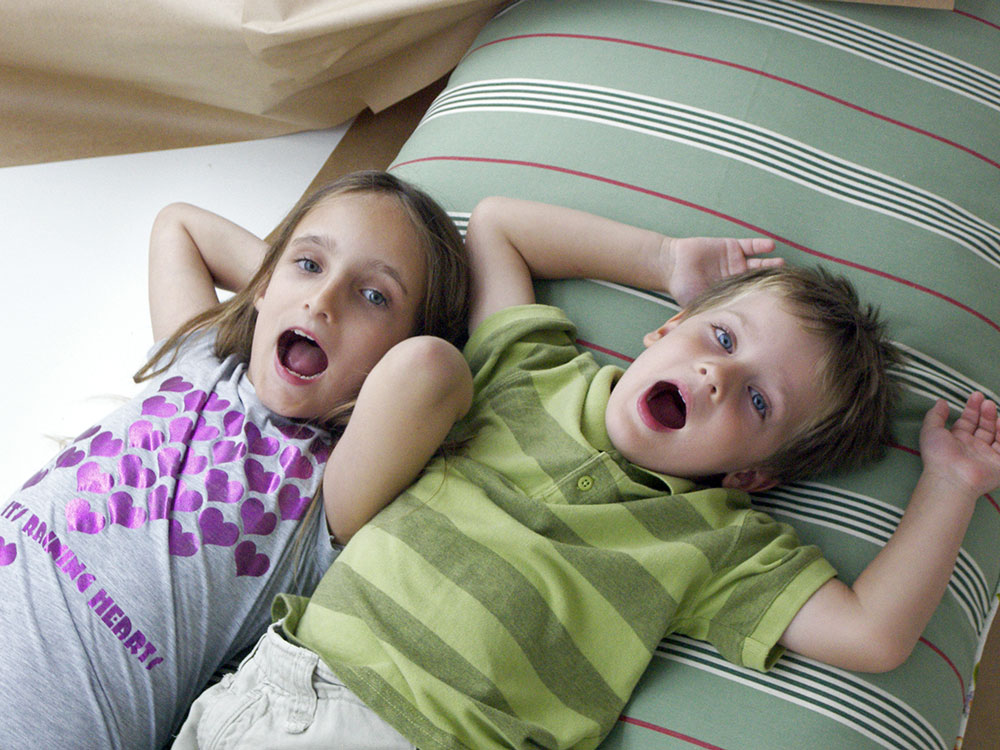 We also visited my favorite store in Bodrum. Rifat Ozbek, who is a world-renowned Turkish fashion designer, opened up a shop in Bodrum called Yastik Istanbul a year ago. He sells pillows made of fabrics he has collected over the years from his travels around the world. Highly recommended if you ever plan to visit Bodrum. Photographed above are Lal and Sinan having fun on one of the over-sized pillows.