Here's a post I've been sitting on for a year now. Yes, a year. I know, it's crazy. But by the time I decided to write about it last year, tomato season had already ended. And I just didn't want to torture you with this wonderful recipe in the middle of the winter when juicy, sweet and bright-red tomatoes are nowhere to be found.
I was planning to share photos from my recent trip to Selimiye, a small village on the Mediterranean coast in southwest Turkey, but those can wait.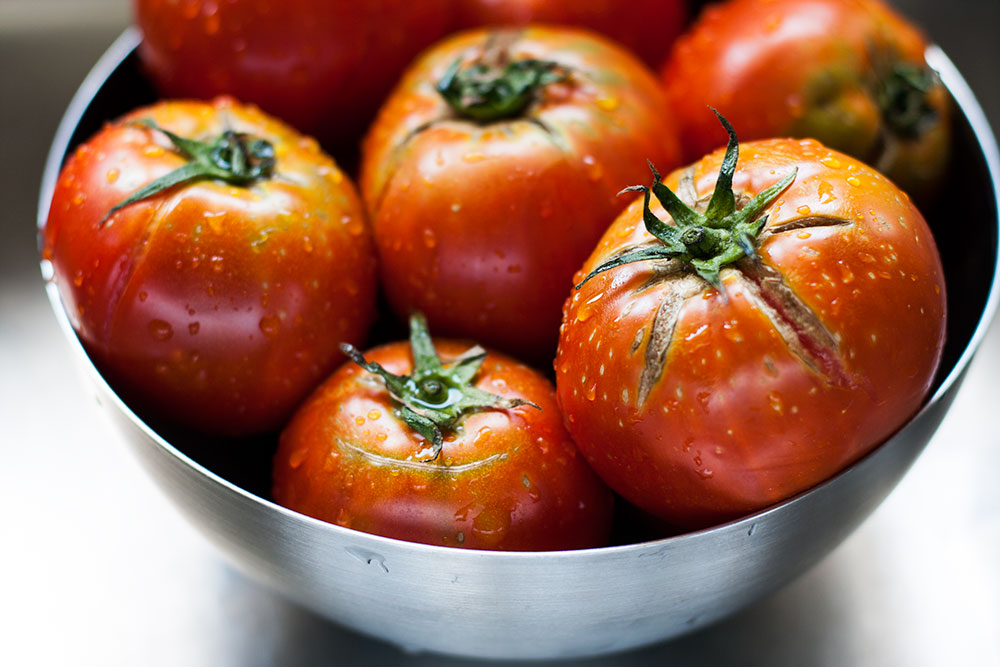 The recipe is from Jamie Oliver's book "Jamie's Italy". It is such a simple dish to prepare. Especially if you have a freezer full of homemade tomato sauce.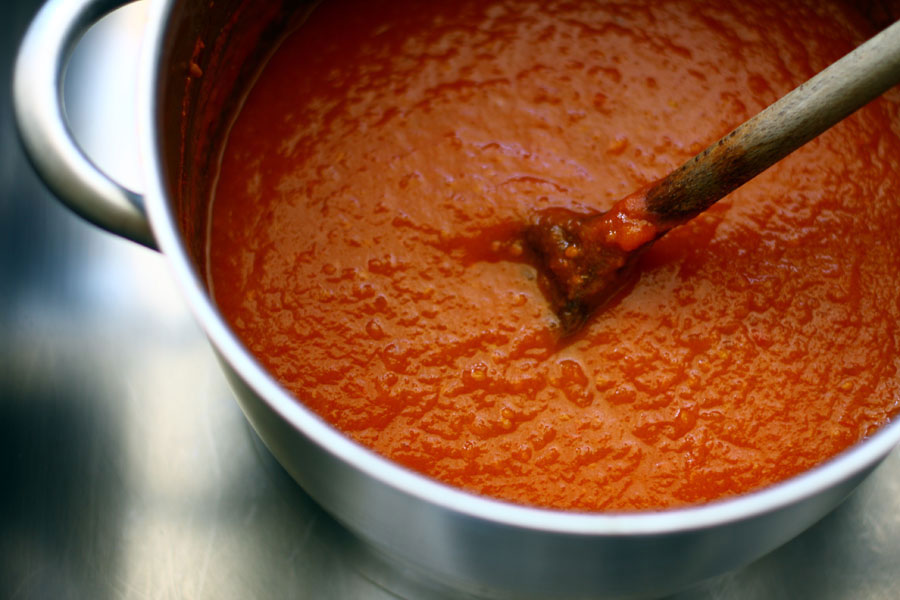 The recipe calls for Parmesan, but I've used another favorite of mine: Aged Gouda. It is a rich, flaky cheese that melts smoothly on your tongue. And after it's tossed with hot pasta and baked in the oven, you'll think someone opened the oven door midway through and spread salted butter on each Gnocchetti.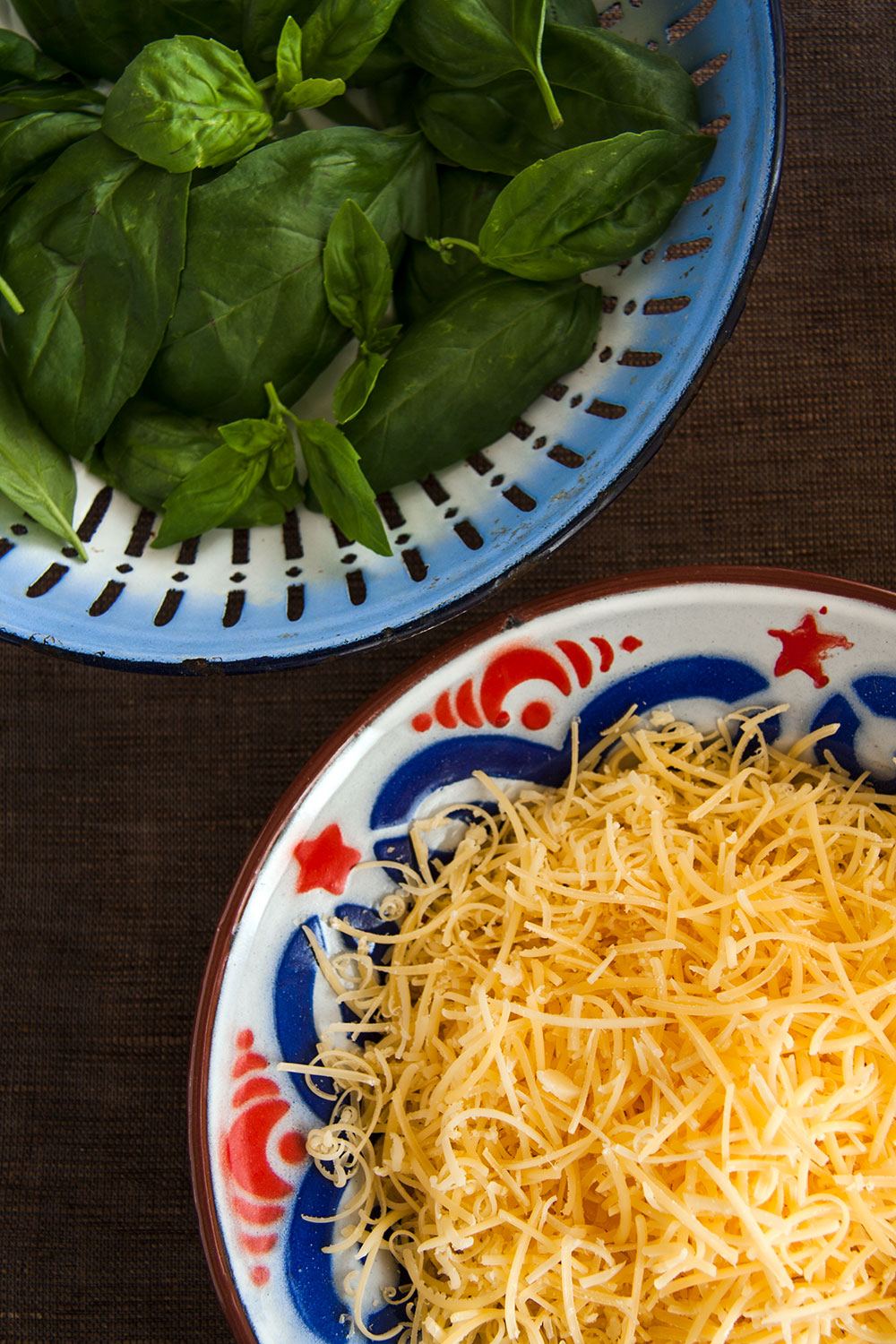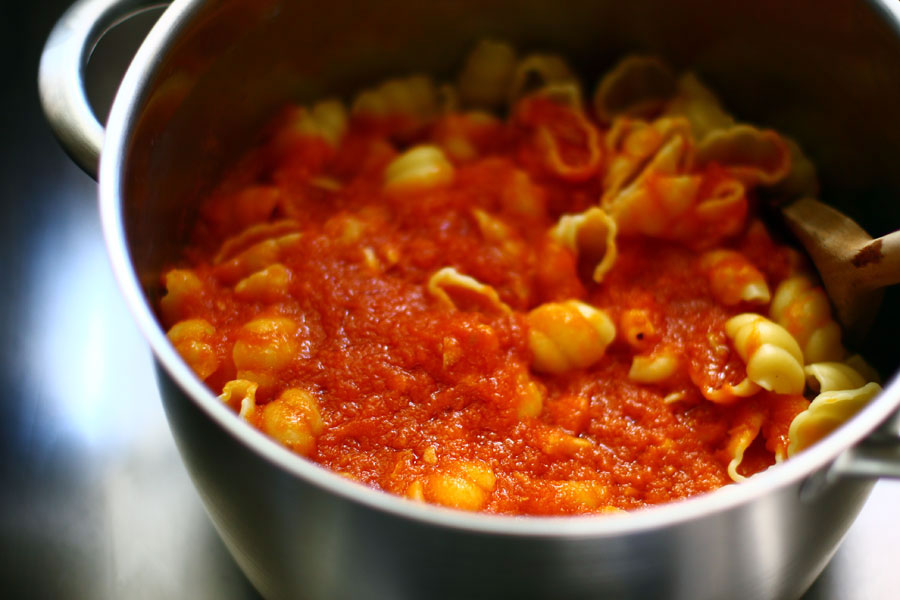 Enjoy.
Baked Pasta with Tomatoes, Mozzarella and Aged Gouda
Recipe adapted from "Jamie's Italy"
Serves 6

Ingredients
1+1/4 lb. pasta (I've used Gnocchetti)
2.5 cups homemade tomato sauce (1/3 of this recipe)
1/2 lb. aged Gouda (or Parmesan) cheese, grated
3 balls (about 4 oz. each) fresh Mozzarella cheese, sliced
20-30 fresh basil leaves
1 tbsp olive oil
Method
Preheat the oven to 400°F.
Bring a large pot of salted water to a boil and cook your pasta al dente.
Drain well and toss with half of the tomato sauce and a handful of aged Gouda.
Rub a 10×15 inch baking pan with olive oil and put a layer of pasta, followed by some tomato sauce, a handful of grated aged Gouda and 1 sliced-up Mozzarella ball, then repeat layers until you have used all the ingredients, ending with a layer of aged Gouda cheese on top.
Place the pan in the oven and bake for about 15 minutes or until the top layer is golden and bubbling.
Let cool for 15 minutes, lay the basil leaves on top and serve warm.