A 22-pound butterball turkey, a tray full of dolmas, another tray full of artichokes in olive oil, stuffing, rice with roasted almonds, thinly sliced carrots cooked in turkey stock and sweetened with maple syrup, three large mixed salads with pomegranate seeds, another very exciting layered salad with shrimps, beets and avocado and crown roast of lamb stuffed with green beans and Brussels sprouts for those who prefer red meat. That was only half of our New Year's Eve dinner menu.
I may still be digesting them. But wait before you see the desserts. Almost one dessert per person!
And this is the cake I've prepared for the dinner party. Chocolate genoise cake layers, light chocolate ganache layers and a surprise passion fruit curd layer in the middle. Dusted with Valrhona cocoa and prettied up with lots of shaved chocolate, it was hard to beat. I'll tell you all about it in the next post.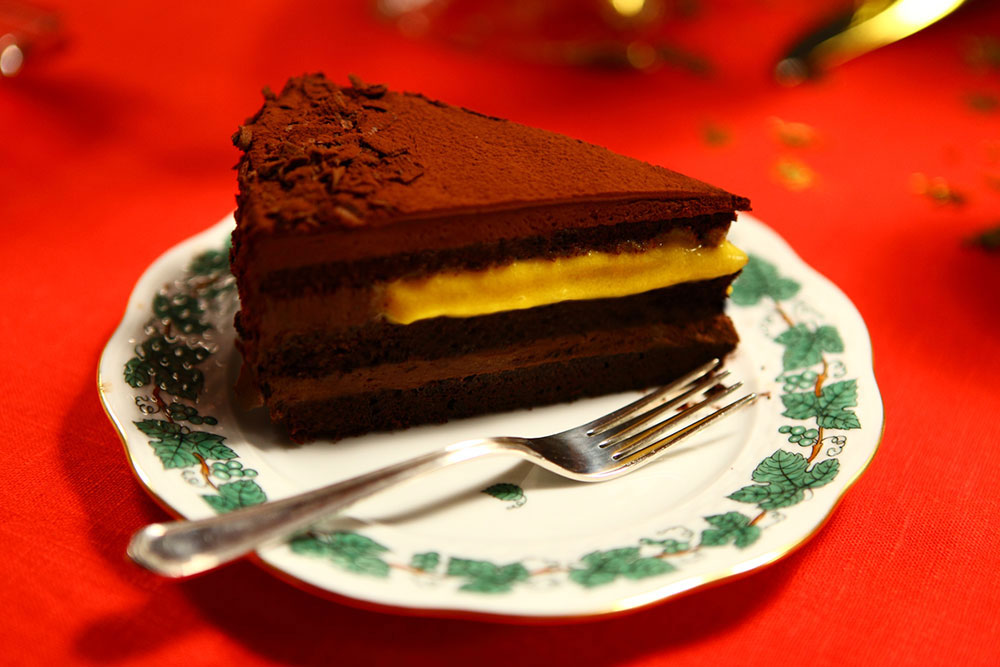 Before that, here are photos from the 2010 New Year's Eve Dinner Party. Enjoy!