In an attempt to save the zucchinis from ruining at the back of my fridge, I resorted to this very unusual recipe.
If you are one of those people who like the combination of sweet and sour, then you might like this. I was looking through the Williams-Sonoma Muffins book and came across this one in the vegetable section. The list of ingredients included zucchinis, orange marmalade and cinnamon. Weird combination, I thought.. then tried it.. with what I had in the refrigerator. I substituted the orange marmalde with sour cherry jam and added cheese and took out cinnamon. I waited impatiently as to how they will turn out. It worked.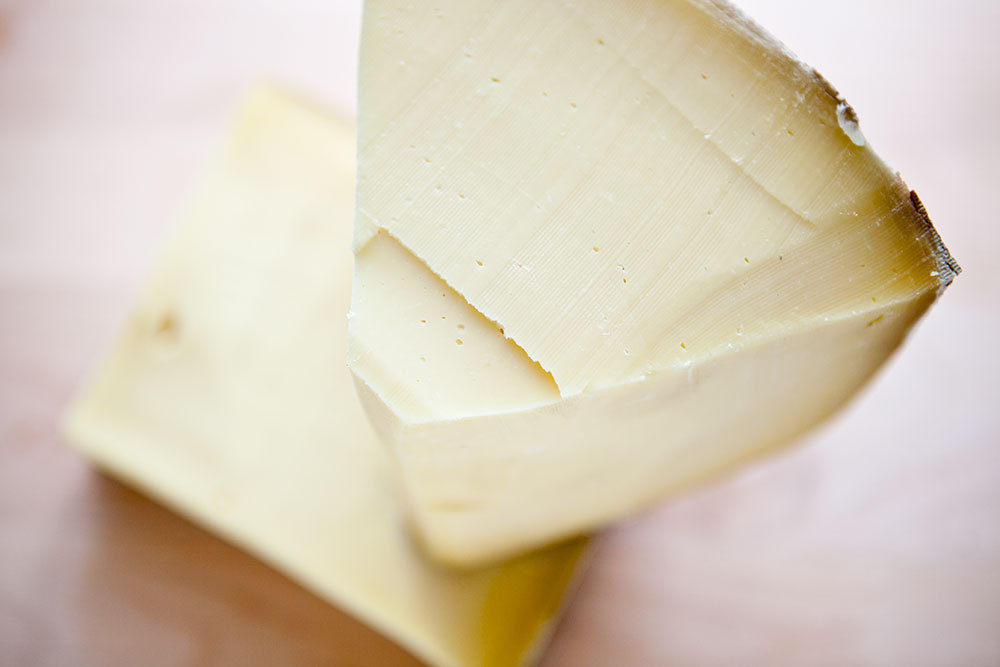 I wanted some contrast with the bland and mushy taste of the zucchinis so I used a local cheese called Eski Kaşar – a pale yellow, sharp cheese made from sheep's milk. It is aged in sacks for six months, after which it develops its taste. Substitute as you wish.
ZUCCHINI MUFFIN RECIPE
Recipe adapted from Williams-Sonoma Muffins.
Ingredients
1+1/2 cups all purpose flour
3/4 cup sugar
2 tsp baking powder
1/4 tsp baking soda
1/4 tsp salt
1/4 cup sour cherry jam
1/3 cup canola oil
2 eggs
1 zucchini (4 oz)
1 cup cheese, diced
Method
Preheat the oven to 400F.
Fill a 12 muffin tray with muffin cups and set aside. In a bowl, stir together all the dry ingredients.
In another bowl, stir together the wet ingredients.
Add the wet ingredients to the dry and mix with a fork until all flour is absorbed.
Spoon batter into each muffin cup, filling it no more than three-fourths full.
Bake until golden, dry and springy to the touch, about 18-20 minutes. Serve warm.