Yes, it is officially Spring in Istanbul. We had an amazing day at The Mansion on Saturday.
When I arrived there just after noon, the table was already set and the BBQ was ready with blazing flames.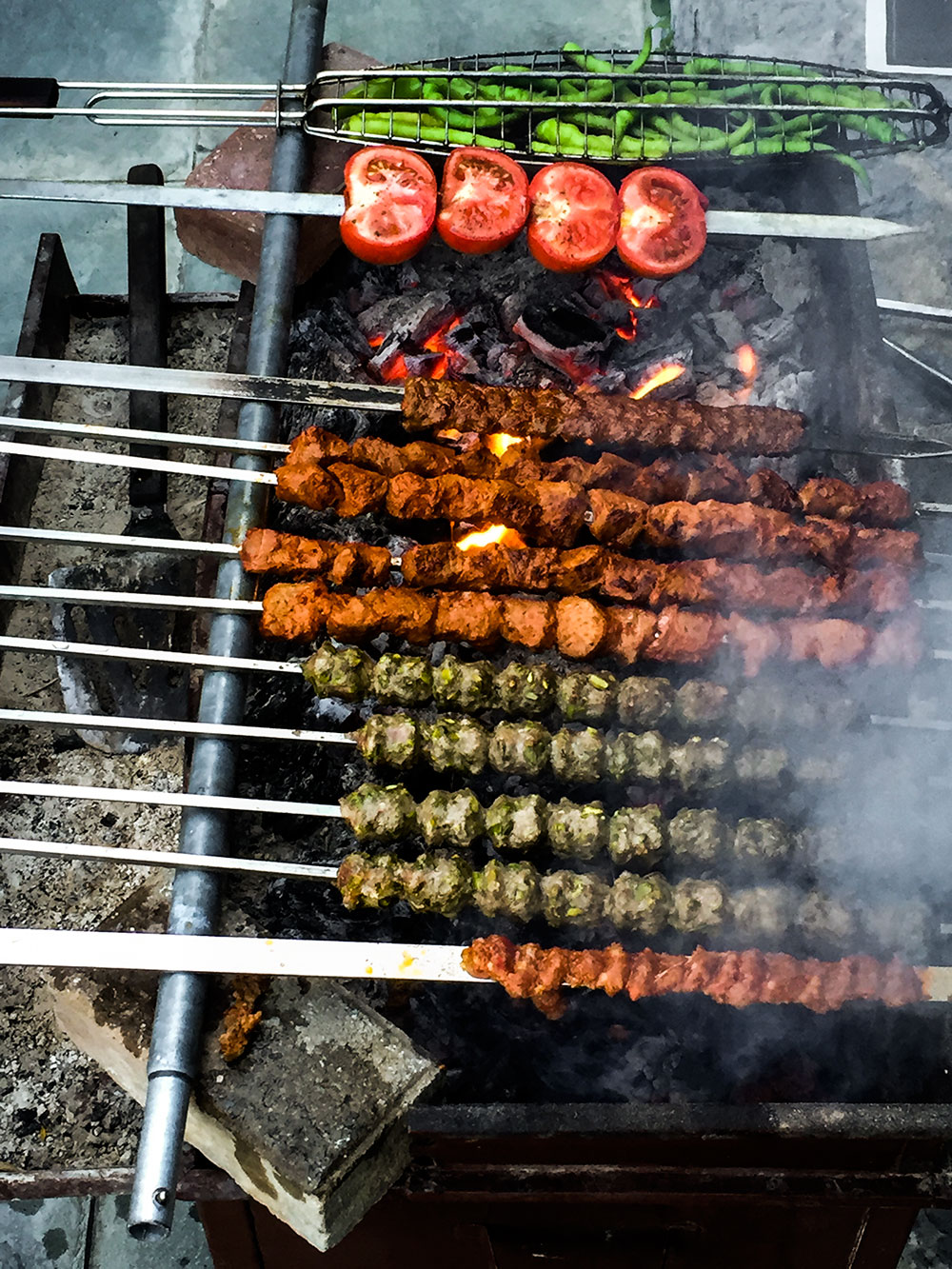 Purslane salad and potato börek were side dishes…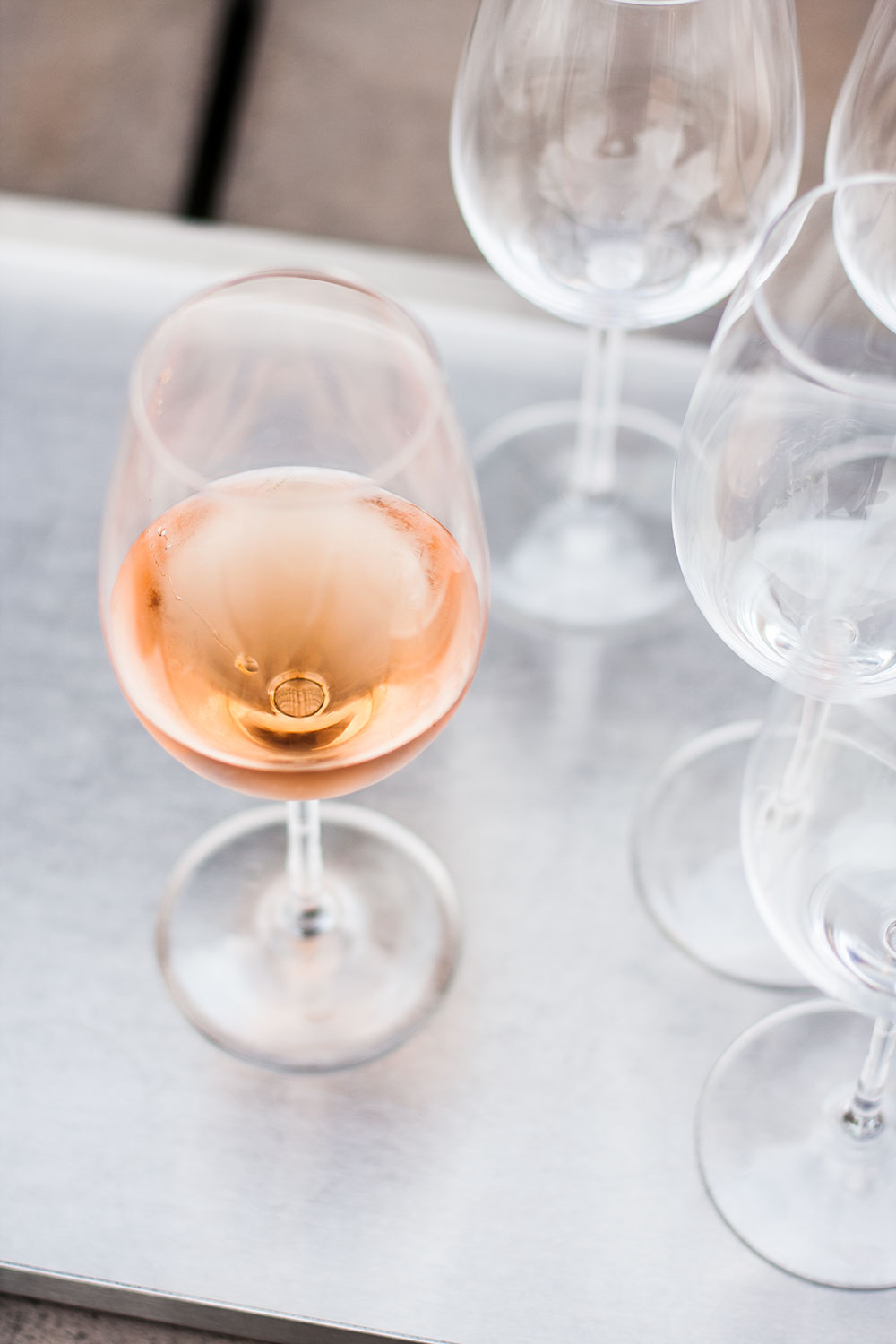 We saved the best for last: Braised quince served with fresh clotted cream. It is a traditional Turkish dessert. I must try it at home and post the recipe someday. It is an amazing dessert.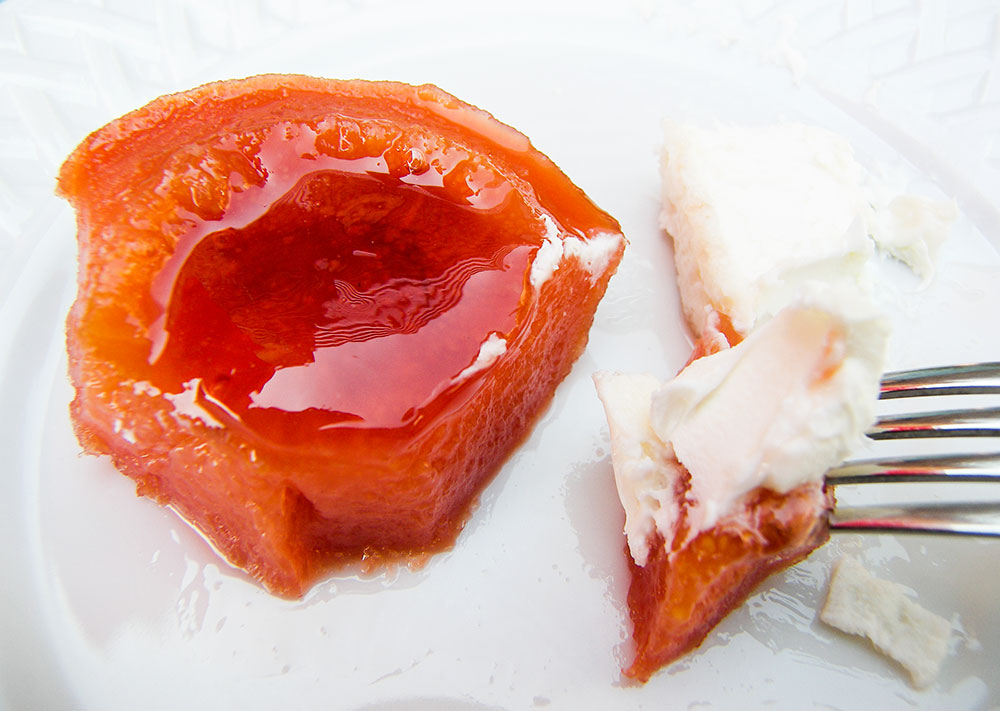 This was just lunch. But as I said earlier, at The Mansion, we eat until we drop.
We had hamburgers for dinner. But not just any hamburger. The hamburger patties as well as the buns are from a butcher called Dükkan. Brothers Emre and Bulent Mermer have been stock-farming and selling their products to 5-star hotels and prestigious restaurants since 1998. In 2004, they decided to take their business to a next level and opened Dükkan. I have never been to their store but heard raving reviews from lots of people. And having tasted their burger patties, it looks like I will be visiting the store quite often.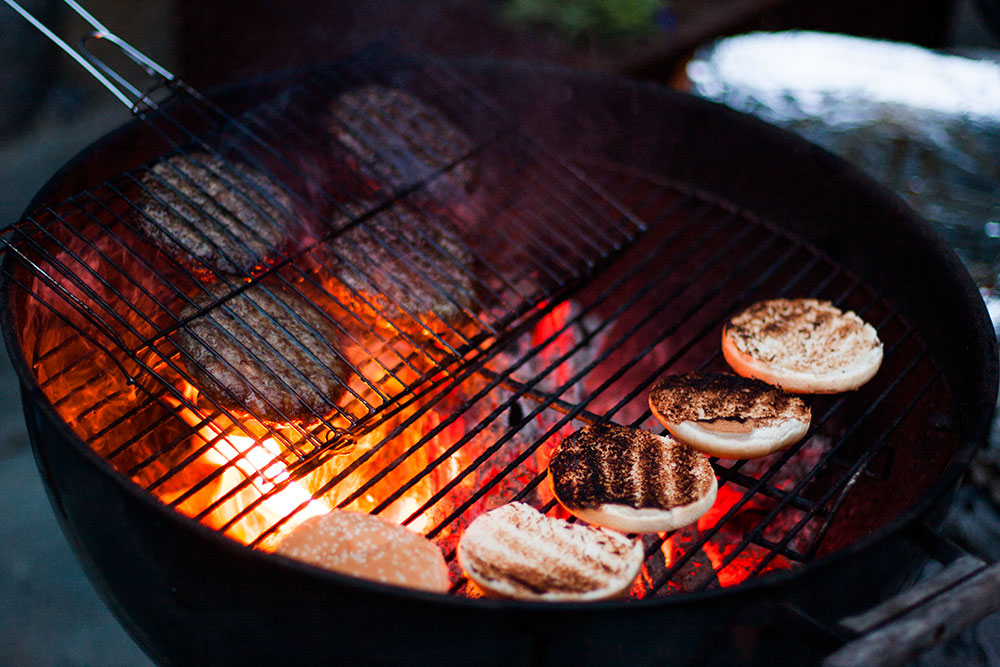 Ralph was – as always – strategically placed under the table to catch the accidental (and some intentional) food drops.