These brownies fall into the "fudgy" category, with a moist and intensely chocolaty interior. It is almost as if you're biting into a bar of dark chocolate with hazelnuts. Doesn't it sound good?
And wait (if you can) until the next day and taste them right after a good night's sleep in the refrigerator. It is almost as if you're biting into a scoop of dark chocolate gelato with hazelnuts.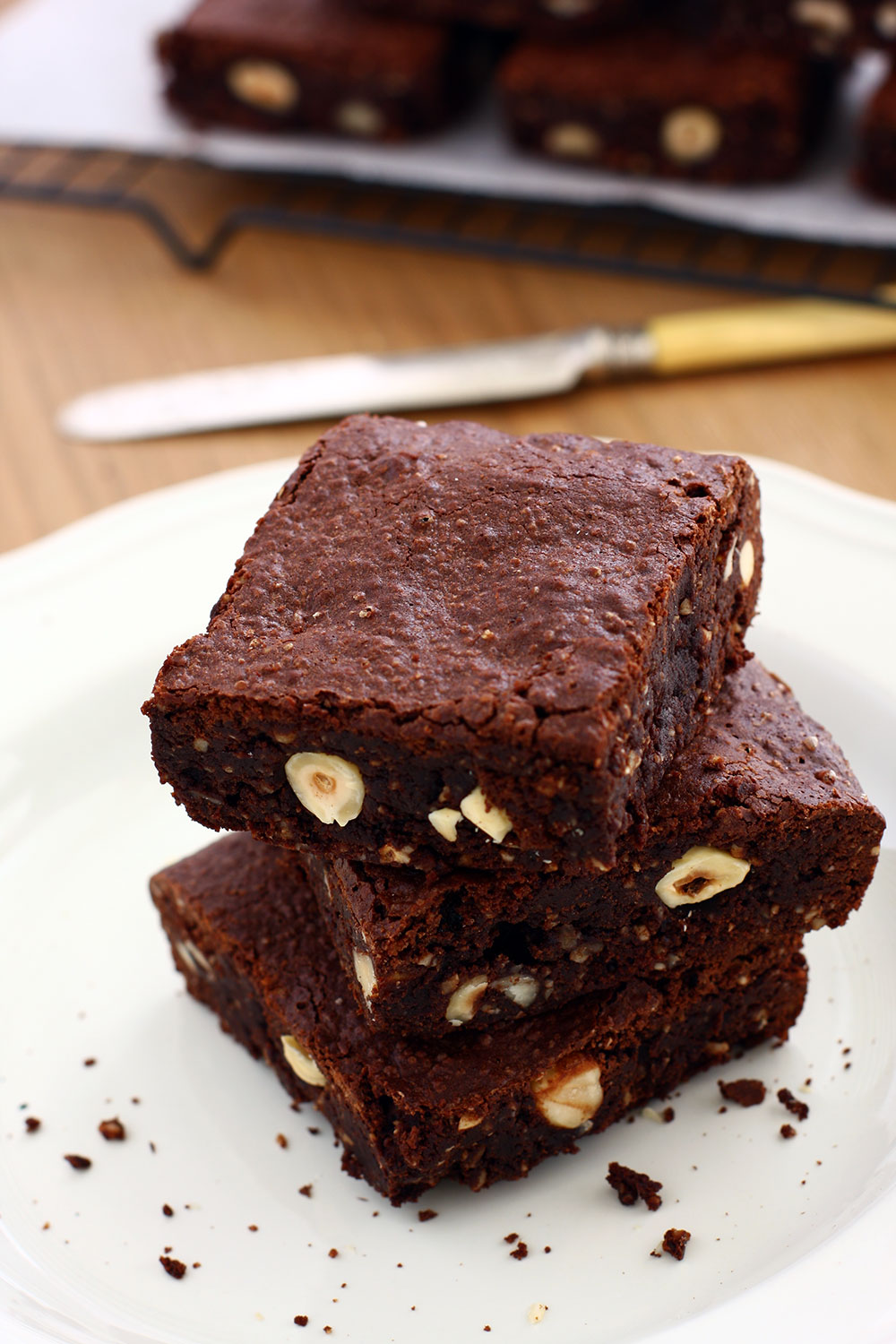 And here's a tip for baking brownies with perfectly-rounded corners. Instead of using one large piece of parchment and creasing it at the corners, you lay two overlapping pieces of parchment with both sides 5 inches larger than the bottom of the pan. This way, once cooled, you can lift the brownie with ease and also achieve perfectly round corners.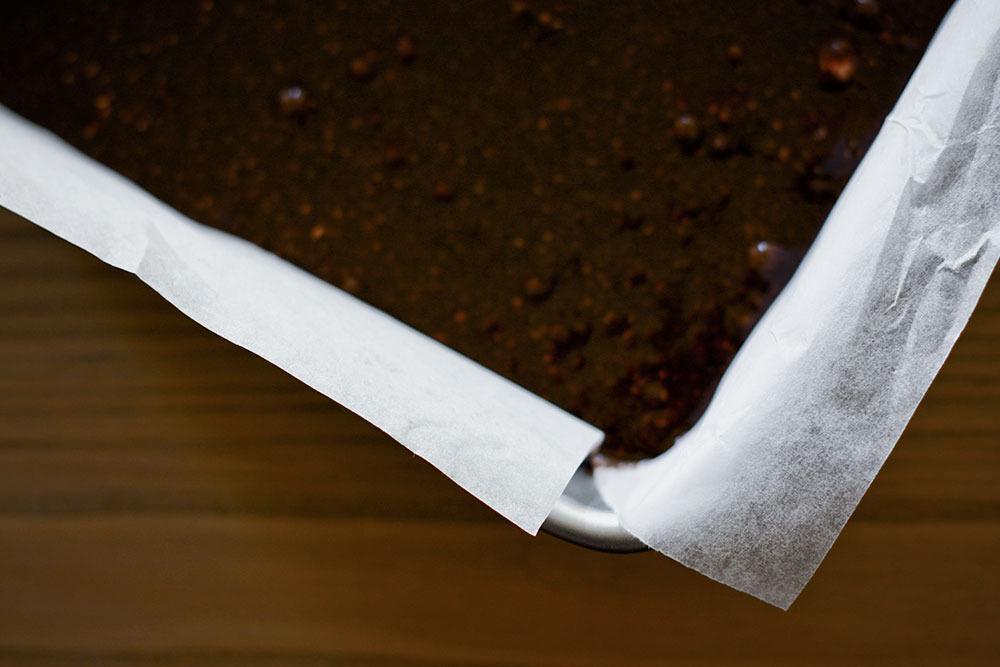 HAZELNUT BROWNIES RECIPE
Yields 9 three-inch square brownies
Ingredients
10 oz bittersweet chocolate, chopped
1 stick (1/2 cup) of butter
1 cup sugar
1+1/2 cups (8 oz) hazelnuts, blanched & toasted (divided)
3 eggs
1 tsp vanilla extract
1/4 cup all-purpose flour
1/2 tsp salt
Method
Center a rack in the oven and preheat your oven to 350F.
Line bottom and sides of a 9-inch square pan with parchment paper and set aside.
Place one cup of the toasted hazelnuts into a food processor and process until finely ground.
Chop the rest of the hazelnuts roughly.
Melt butter and chocolate in a bowl over simmering water and let cool for 5 minutes.
Add sugar and whisk until combined.
Add the eggs, one at a time, and whisk until combined.
Stir in the vanilla extract.
Fold in flour, ground hazelnuts (1 cup) and salt into the batter.
Fold in roughly chopped hazelnuts (1/2 cup) into the batter.
Pour the mixture into the baking pan, smooth the top with a spatula and bake for 35 minutes.
Let cool to room temperature.
Cut into 3 inch squares and serve.