A few weeks ago, Matt Gross of The New York Times asked me THE question:
"If it was your last meal, what would you eat in İstanbul?"
I didn't need to think twice.
Matt contacted me for a piece he was writing for the travel section. The New York Times chose İstanbul as a foodie destination for 2008 and he wanted to know more about the recent food trends in İstanbul, restaurants, and what has changed since his former visit to İstanbul and volunteer work at an apple orchard in Gallipoli.
And then, he asked THE question.
Here is what my last meal looks like: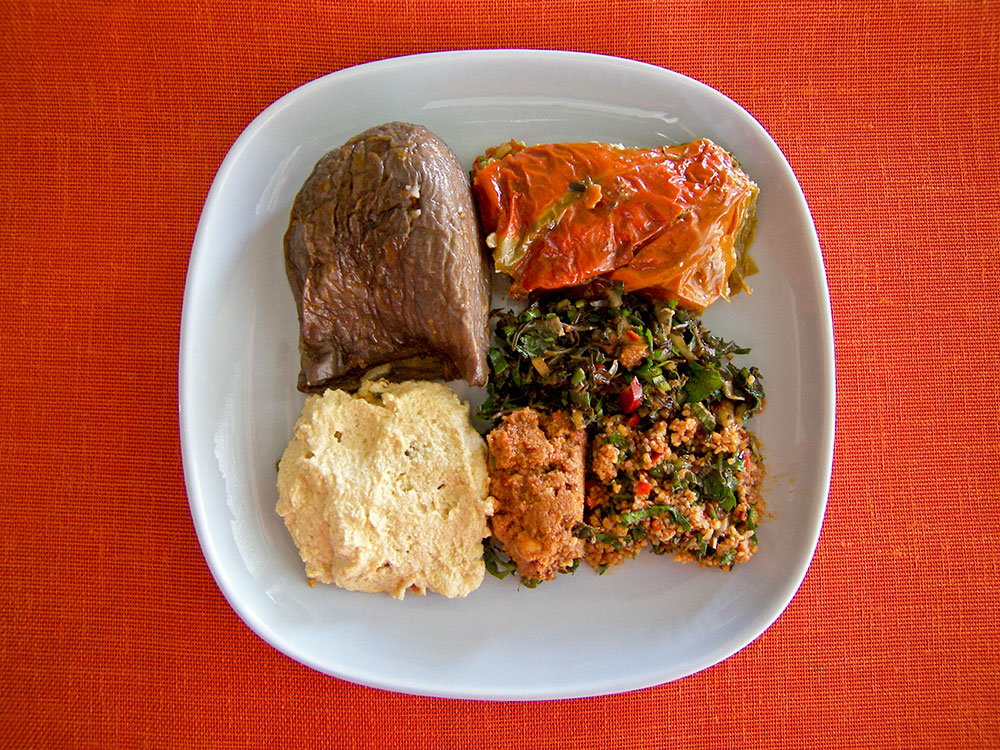 (clockwise from top left)
Dried eggplants stuffed with a mixture of ground meat and spices
Bell peppers stuffed with a mixture of rice, pine nuts, dried currants and spices
Zahter salad with onions, red peppers, parsley and the magical ingredient pomegranate molasses
Kısır: A salad made with bulgur, parsley, tomatoes, tomato paste, red pepper paste, olive oil, spices and pomegranate molasses
Walnut and red pepper spread
Hummus
All from my most favorite restaurant in İstanbul: Çiya. Musa Dağdeviren, chefowner, first opened Çiya as a kebab restaurant in 1987. A year later, Çiya Sofrası (serving the above Anatolian dishes) opened its doors 10 meters down the street.
The Çiya Experience
When you enter Çiya, you see the delicious salad bar on your right and the main dishes (menu changes daily) on your left. For a few minutes, you can't move. You breathe in the heavenly smells and after the first shock wave, you start examining the main dishes.
Then, you start asking questions to the chef behind the dishes, because 80% of the time you have no clue as to what's going on in those pots – even if you're Turkish. The chef starts to mention the names of all the vegetables that you've never heard of and you just nod and pick a few, feeling confident because you know you can never go wrong. Oh, and if there is meatballs with sour cherries on the menu that day, you pick that one too.
Then you approach the salad bar and start stuffing your plate until you can't see the plate anymore. After that, you sit down and while waiting the main dishes to arrive, you order a lahmacun (or two) from Çiya Kebab next door.
When the feast finishes, you feel stuffed. But that is just your stomach playing a trick on you. You're not done – at all. A meal at Çiya is never complete without a dessert.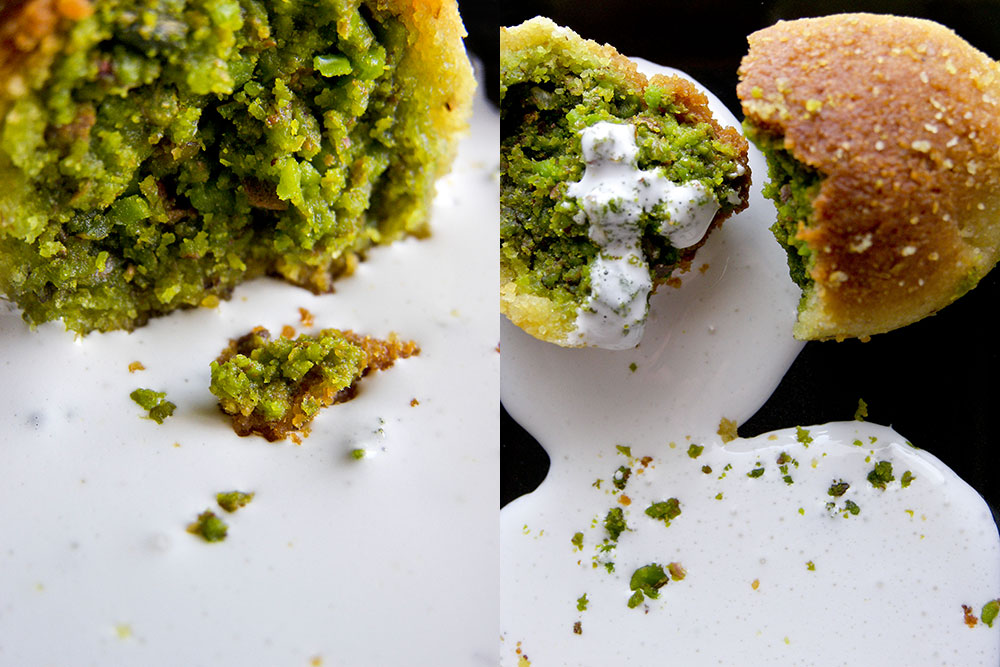 You order Kerebiç – a doughy dessert filled with pistachios and served with a foam that is extracted from the root of a tree that grows in Antakya. The foam aids digestion, and as I told Matt, after eating Kerebiç, you feel like you can eat the whole restaurant again!
If you ever plan to visit İstanbul, make sure Çiya is on your itinerary. You'll thank me later (a few people already did).
You can read Matt's article in full here.
Contact information and address for Çiya Sofrası can be found here.