My homemade vanilla extract turns three!
I've started with just three vanilla beans and have been feeding it with leftover beans ever since. It has turned into a monster.
The smell is so intense, I'm sure I can make a fortune by selling tickets for people to take a whiff.
I know just the recipe to celebrate this glorious accomplishment. Sadly, I have to bake and not tell as the recipe is from my upcoming cookbook, but please hold on a few more days and I'll be back with an amazing apple cake recipe. And a couple more recipes after that, using my favorite winter fruit.
Making your own vanilla extract can't be easier.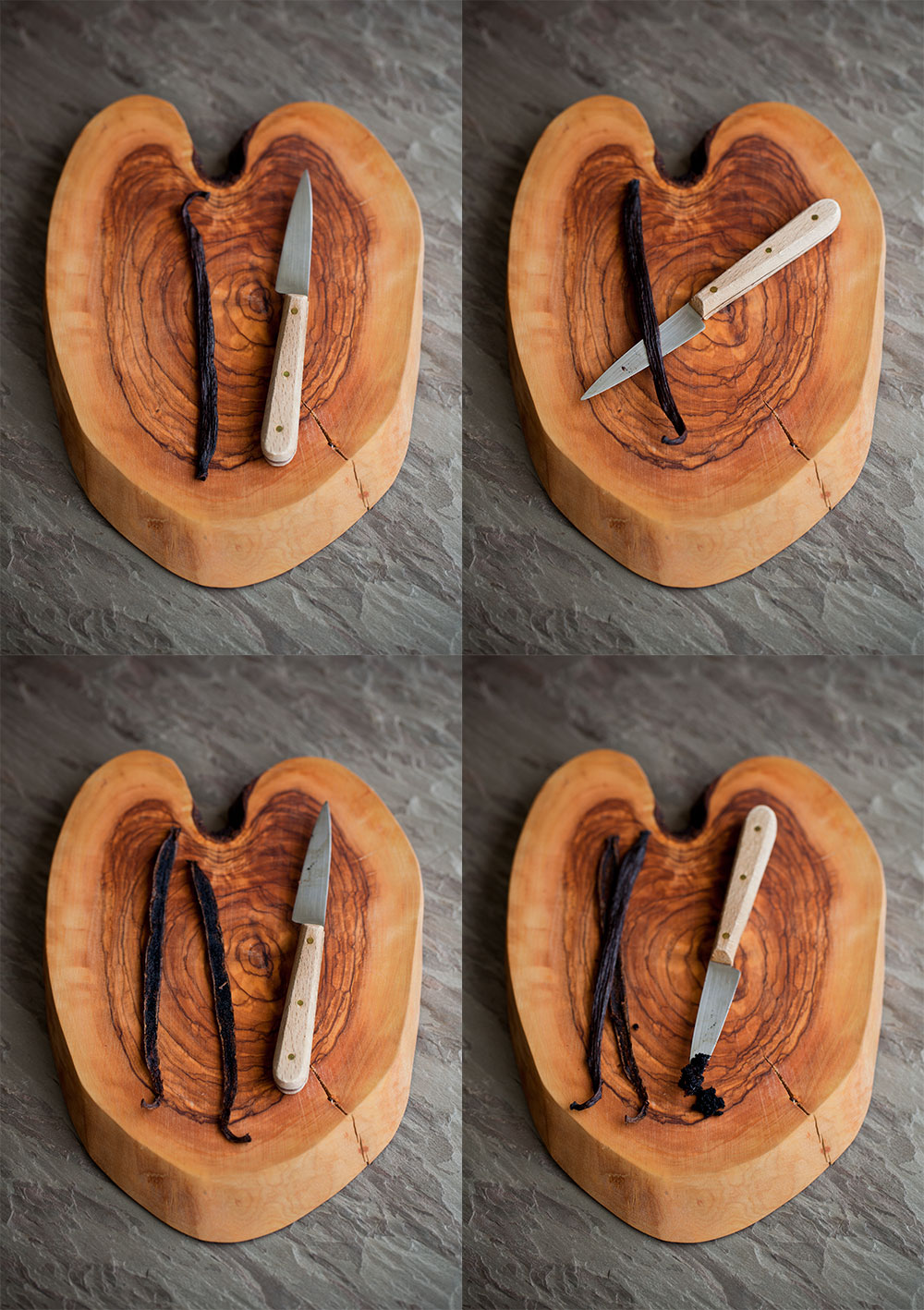 Split the vanilla beans lengthwise in half, place in a bottle, pour vodka over and wait for a few months.
But I didn't stop there.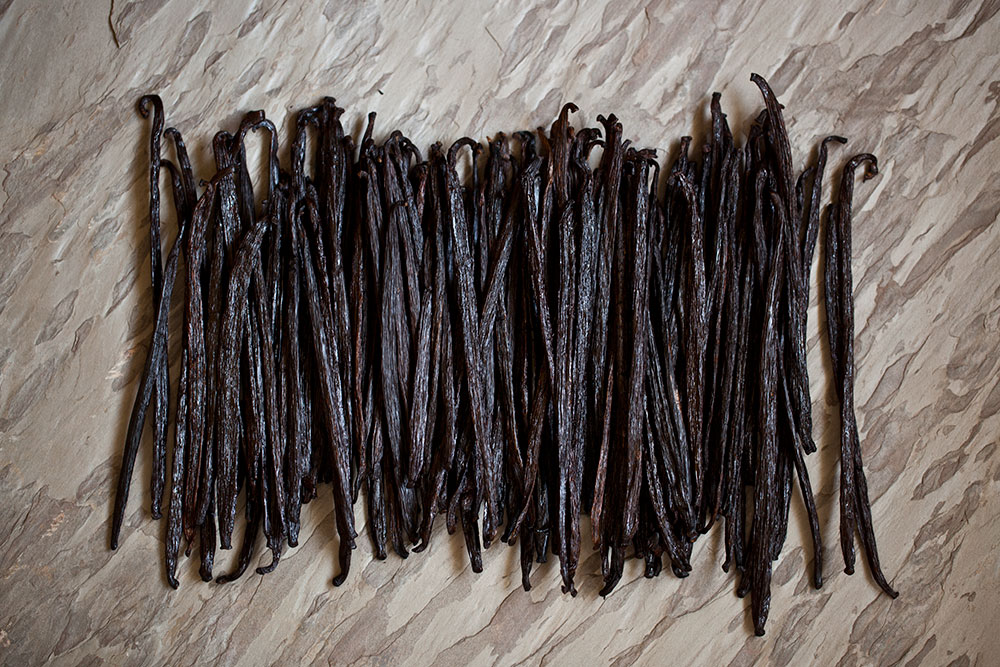 I'm going through lots of vanilla beans for recipe testing, so I had to come up with ways to make use of leftover beans.
If I'm using just the seeds for a recipe, the leftover beans go directly into my homemade vanilla extract. I feed it with 1/4 cup of vodka for every ten leftover vanilla beans I add into the bottle.
If I'm steeping the vanilla bean in milk, cream, etc., I wash it thoroughly, leave at room temperature to dry out and stick it in a jar of sugar. I call it "Poor Man's Vanilla Sugar".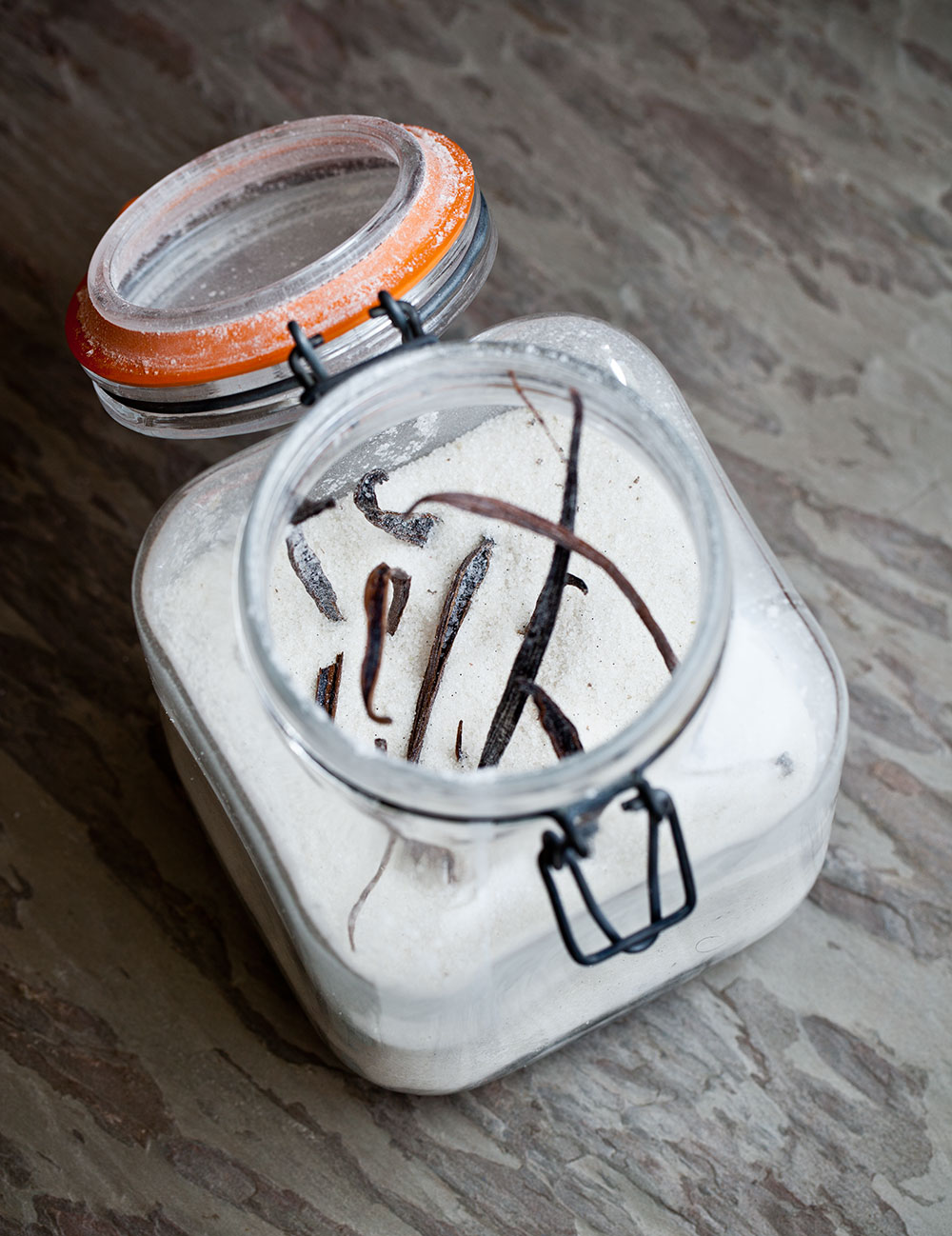 It will not be as strong as a vanilla sugar made with seeds, but will be aromatic enough to use in drinks, coffee or tea.
HOMEMADE VANILLA EXTRACT RECIPE
Yield: 1 cup
Ingredients
3 vanilla beans
1 cup vodka
Method
Using a sharp knife, split the vanilla beans lengthwise in half and place in a glass bottle.
Pour vodka into the bottle to completely cover the beans, put on the cap tightly and store in a cool, dark spot for at least a month (preferably two) before using, shaking the bottle once a week to help the extraction process.
To strengthen the vanilla flavor, feed it with leftover beans only if they haven't been steeped in milk, cream, etc. You may add 1/4 cup of vodka for every ten leftover vanilla bean you add into the bottle.