It may look like a giant wart, but once you get past the knobbly exterior you are greeted by a deliciously-perfumed flesh. Celeriac, often called the vegetable world's ugly duckling, is a fragrant root vegetable that tastes like celery minus the fibrous texture. To me, it is actually much tastier than celery due to its amazing ability to absorb flavors. Everything you throw in the pot together with this vegetable ends up in the final bite.
There are many things you can do with celeriac: The French classic celerie remoulade, a hearty soup or a braised celeriac dish, to name a few. The recipe I am going to share is an adaptation of a classic Turkish dish.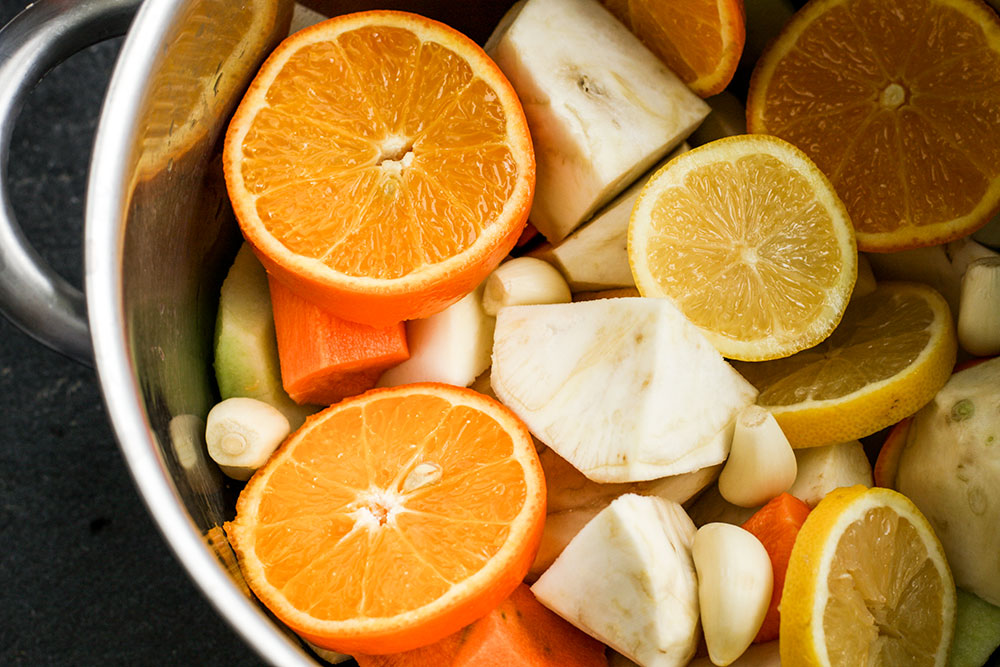 The traditional recipe calls for lemon juice to add acidity (which also prevents discoloration), but I like to add the whole lemon. That way, the aromatic zest is completely absorbed by the celeriac. In addition to lemon, orange and/or tangerine adds a sweet touch. I also like to add either a quince or a green apple to cheer it up. Feel free to experiment and enjoy!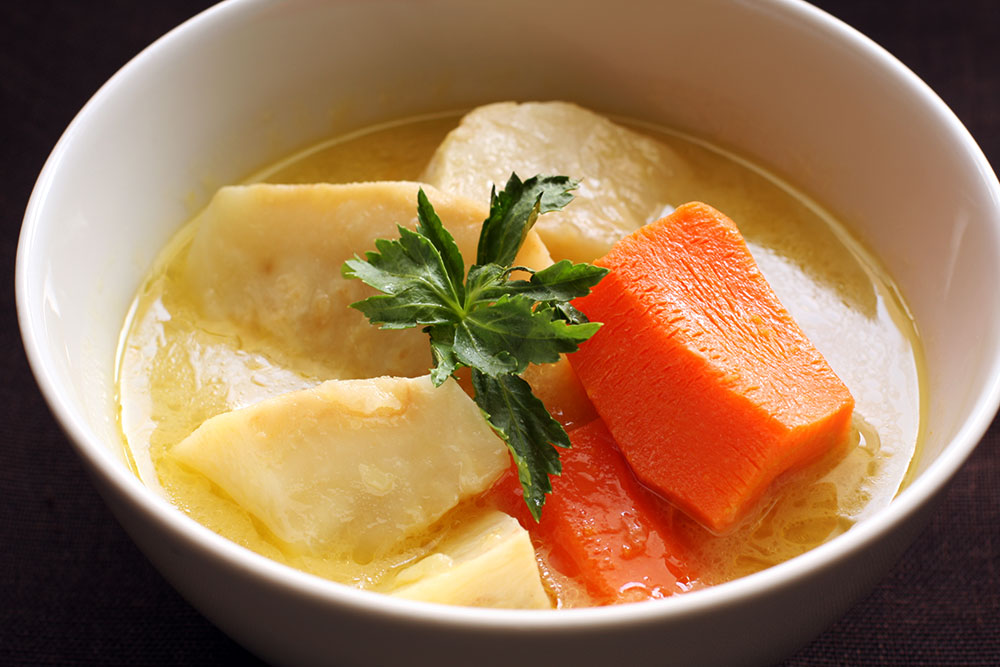 Celeriac with Green Apple and Orange
Ingredients
2 medium-sized celeriacs
1 Granny Smith apple
1 orange
1 lemon
1 large carrot
5 garlic cloves
3 cups of water
3 tbsp sugar
1 tsp salt
1/4 cup extra virgin olive oil
Method
Wash, peel and cut celeriacs, carrot and apple into large pieces and toss with the juice of half a lemon in a large pot.
Slice the other half of the lemon, the orange and add to the pot together with garlic, sugar, salt, olive oil and water.
Cover and bring to a boil. Then reduce the heat to medium low and cook covered for 30-45 minutes. It is done when the carrot pieces are tender.
Take off heat and let cool to room temperature.
Remove the lemon and orange slices and transfer to your serving platter. Serve at room temperature or cold.