I haven't been baking much lately. A terrible flu season just got started and I have had my share. As soon as I started feeling better, I kept a promise I made earlier and took two friends to Çiya for their first experience. After Çiya, we toured around the Kadiköy food market and stopped by Baylan Patisserie for their famous Kup Griye.
Kadiköy, as well as Çiya and Baylan, is located on the Asian side of İstanbul. Me and my friends live on the European side (and if you ever plan to visit İstanbul, you will most probably stay on that side as well). In order to get to the other side of the city, you have two options for transportation. You can either take a cab/bus/car and drive all the way to Kadiköy and struggle for parking, OR you can hop on a ship and travel with the seagulls and watch the sunset on your way back.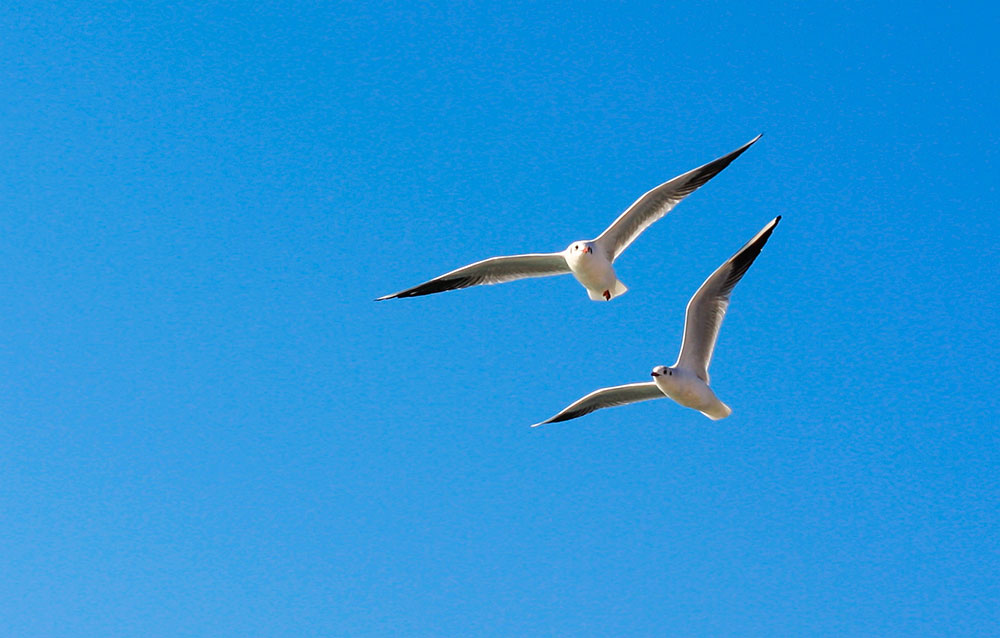 On a beautiful day like last Saturday, one would spend at least 45 minutes in traffic to get to the Asian side and another 15-20 minutes to find parking. However, by ship, it only takes 15 minutes. Plus, the scenery is priceless.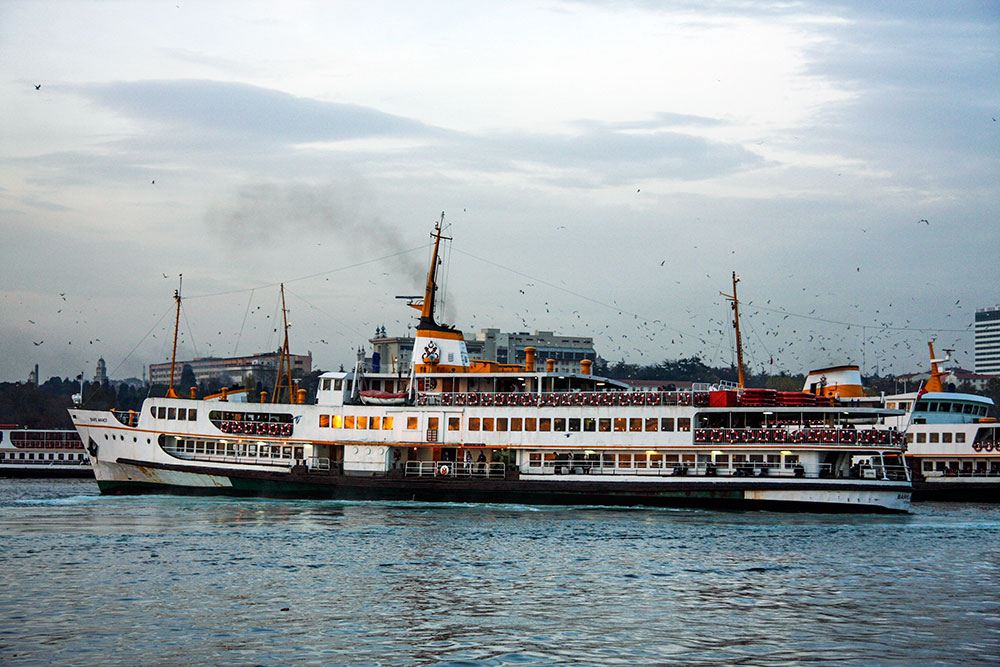 We live close to the Bosphorus Bridge so we took the one that departs from Beşiktaş. There are many other docks located, the most popular one being the Karaköy dock, which is walking distance from touristic places like Sultanahmet, Grand Bazaar, Spice market, etc.
I've mentioned Çiya a million times, so I'll introduce another classic of İstanbul: Baylan Patisserrie.
Philip Lenas, a Greek from Epirus, founded the Baylan patisseries when he was just 15 after coming to Turkey from Albania. After settling in Istanbul, he worked for several years in the first Turkish chocolate shop, the French-operated Mulatiye. He then realized his dream by opening his first patisserie on Deva Pent Road in 1923 and named it "Loryan", the pronunciation of the word L'Orient in French. In 1934, a law was passed that mandated the conversion of foreign names into Turkish. Baylan was thus born. The name was selected upon the recommendation of an art history professor, who was one of the frequent customers of the patisserie. Baylan means "excellence, perfection" in Chatagai Turkish.
Baylan gained fame through its high-quality array of around 200 types of pastries and sweets. It also began to be mentioned together with Markiz, Lebon and Moskova, the famous patisseries of the time. The luxury hotels catering to statesmen and foreign elite, such as Pera Palas and Park Hotel Tokatliyan, offered Baylan sweets. Receptions held at the Dolmabahçe Palace for Atatürk and his guests were catered by Baylan. Some people even adopted "Baylan" as their surname and named their children after the patisserie.
The only branch standing today, Baylan Kadiköy, was established in 1961 by Michael Lenas, the youngest son of Philip Lenas. The current owner of Baylan, Harry Lenas, is the elder son of Philip Lenas. After graduating from high school, he learned the profession in the Beyoğlu Baylan. He subsequently received training in Zuckerbaecker Shule, a pastry school in Vienna, and practiced his craft in various patisseries throughout Vienna. He was trained as a resident pupil in Richmont Fachsule in Luzern, Switzerland, specializing in pastry and chocolate praline. He then implemented his vast education in the famous Mövenpick Restaurant.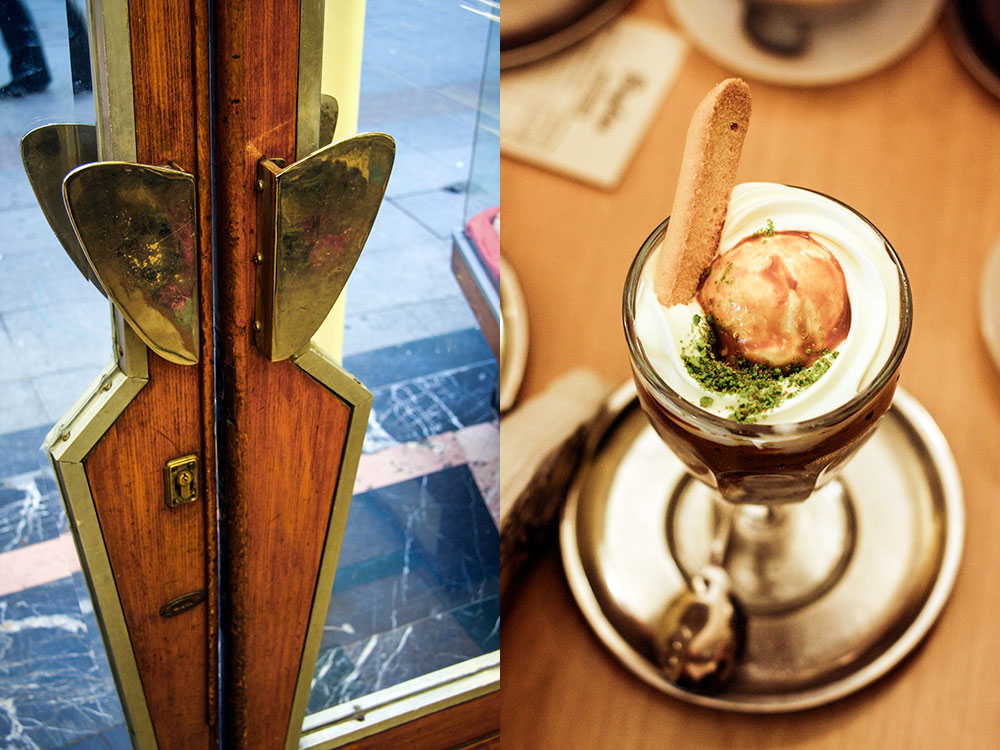 One of his creations, the "Kup Griye" became instantly famous. It is made with vanilla ice cream, caramel sauce, toasted almonds, pistachios, crème chantilly and served with cat's tounge biscuits. Among other tastes that were first introduced by Baylan were Italian espresso, Italian ice cream, milk shakes, Scandinavian canapes and toasts, cappuccino, and the first liquor, praline, lemon and krokan chocolates.
The three established Baylan shops were in quite different locations with their own distinct characters. The Karaköy Baylan was located on a busy junction where people shopped for pastries and chocolates on their way to the wharf. The Kadiköy Baylan, with its beautiful ivy-covered garden, was a romantic gathering spot for people of all ages. The Beyoğlu Baylan is now remembered as the meeting place where famous literary men gathered to chat and discuss the issues of the time. Its hey-day was between 1950 and 1960. Due to slowly deteriorating conditions of the neighborhood, the Beyoğlu Baylan closed in 1967. In 1992, the Karaköy Baylan also had to shut its doors due to building amendments.
Baylan is credited with having an important influence on Turkish culture through being the regular meeting place of many famous writers, poets, painters, and actors. The topics and ideas discussed and debated at Baylan found their way into the literature, philosophy and art of the time.
The only Baylan store still operating today is the Kadiköy Baylan. Harry Lenas manages the store and continues to participate in several international pastry conferences and exhibitions. He is also a founding member of the food and beverages club named "Chaine des Rotisseurs". His new creations along with the established favorites continue to draw crowds into the beautiful and relaxing environment of the Kadiköy Baylan's ivy-covered garden.
The inside of the patisserie hasn't changed since my first visit some 15 years ago. I am totally in love with the entrance door as well as the retro lighting fixtures.
Here are some other snapshots from our tour: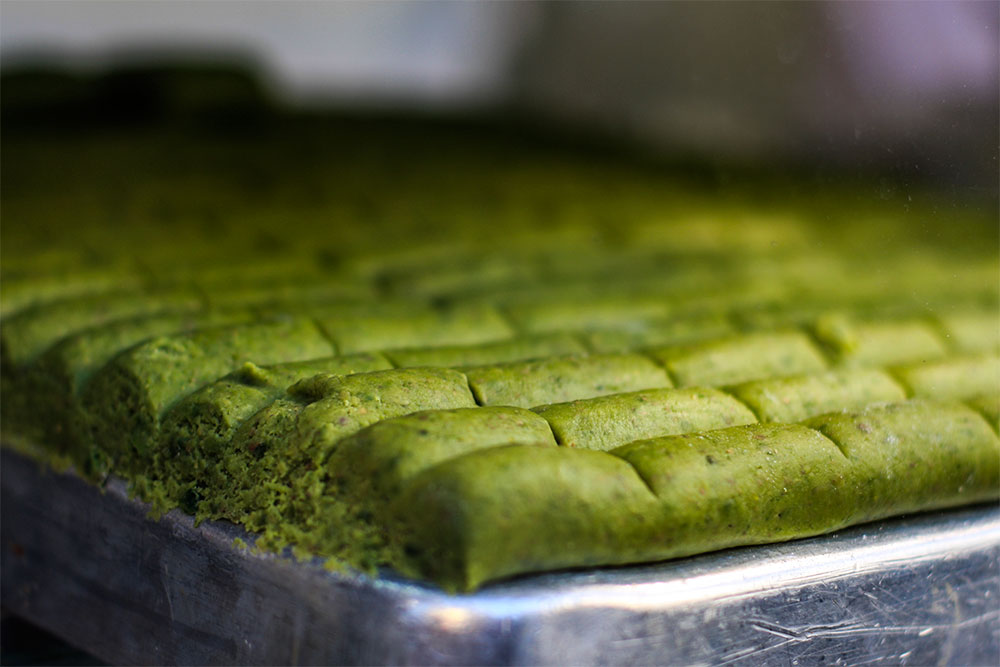 Is there a more delicious shade of green? This is pure pistachio paste.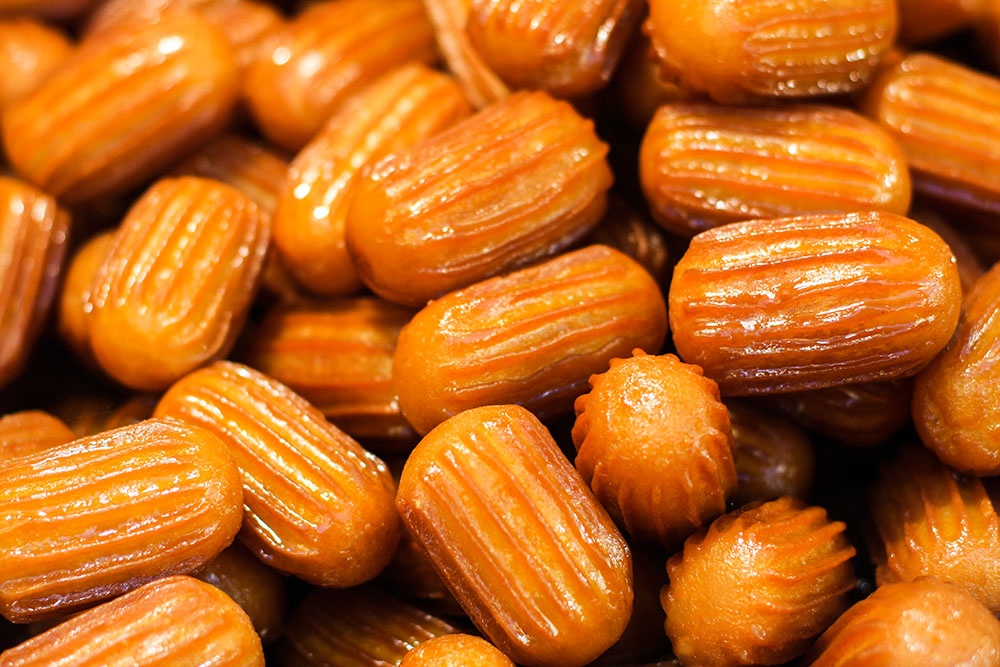 This one is called Tulumba – a traditional Turkish dessert also sold by street vendors at touristic locations. As you can tell from the picture, the dough is deep fried and then soaked in sugar syrup. And yes, it is 1000 calories per serving.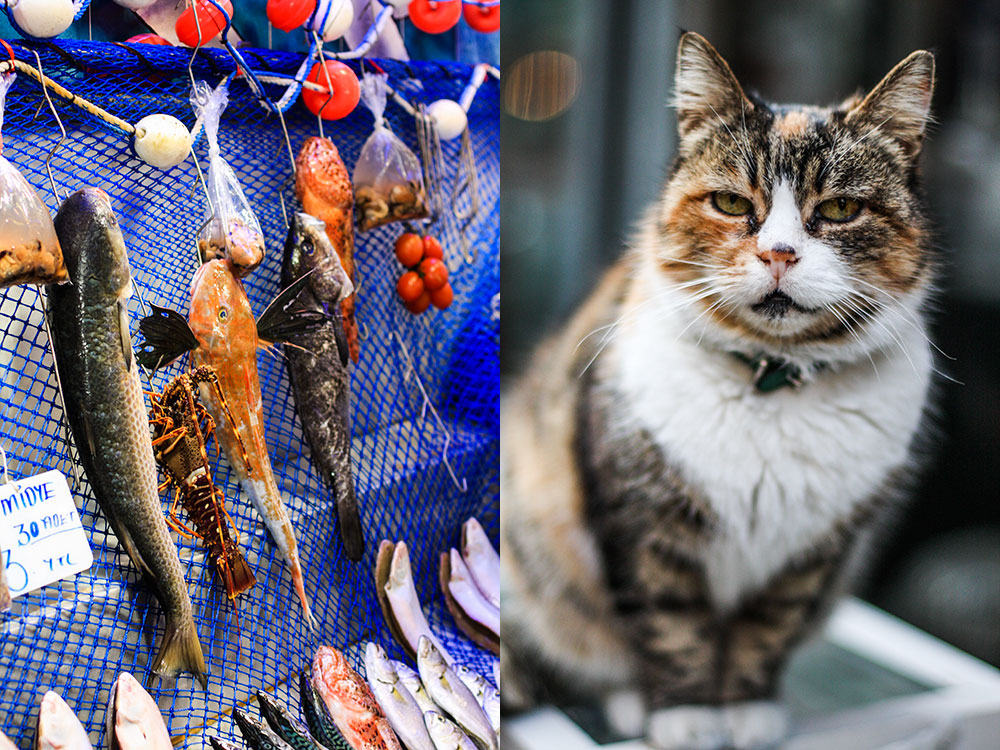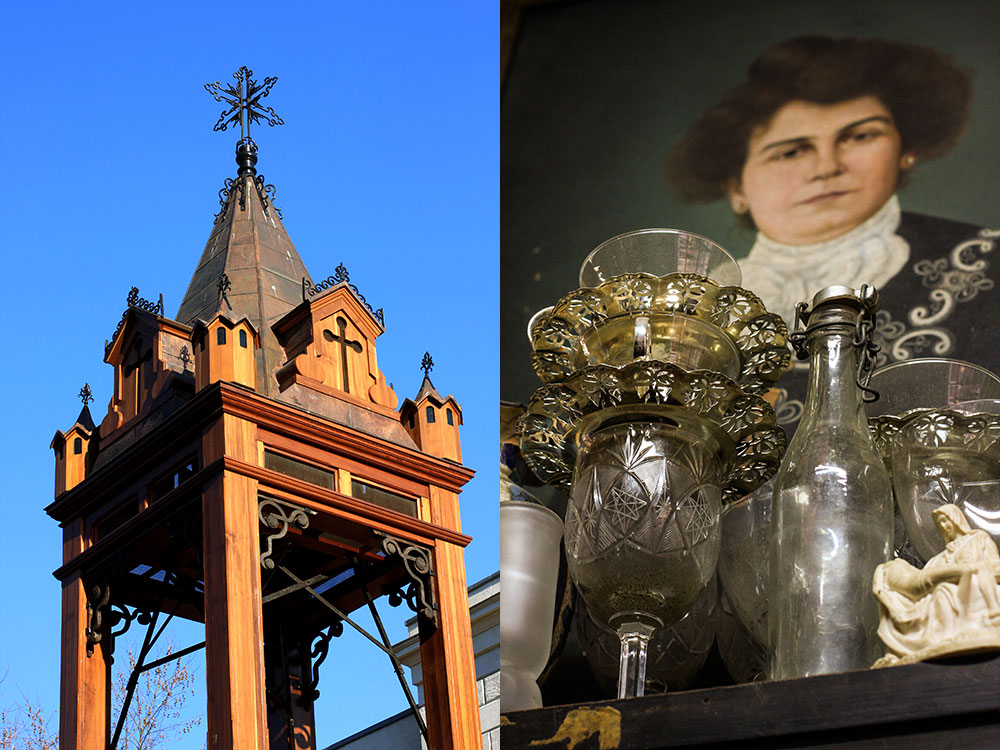 There are some very nice (and extremely packed) antique shops located at the back streets of Kadiköy. Much more expensive than what you might find in other countries' flea markets, but still worth looking.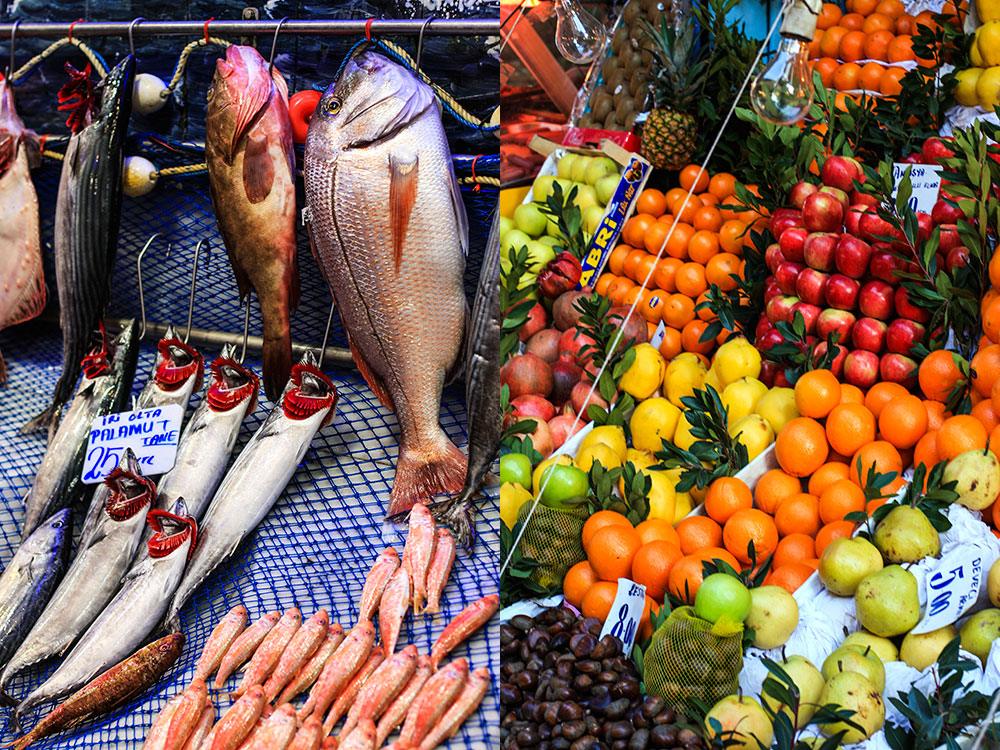 The bucket below was one of the most interesting finds. It writes "The legend is back" on it. There was a very strong odor coming from it, so we didn't dare to open it. Apparently, there is Tulum cheese inside, a Turkish cheese made from goat's milk encased in the animal's skin. Next to it is Kadayıf, another traditional Turkish dessert, which is basically a shredded deep fried phyllo, stuffed with nuts and spices.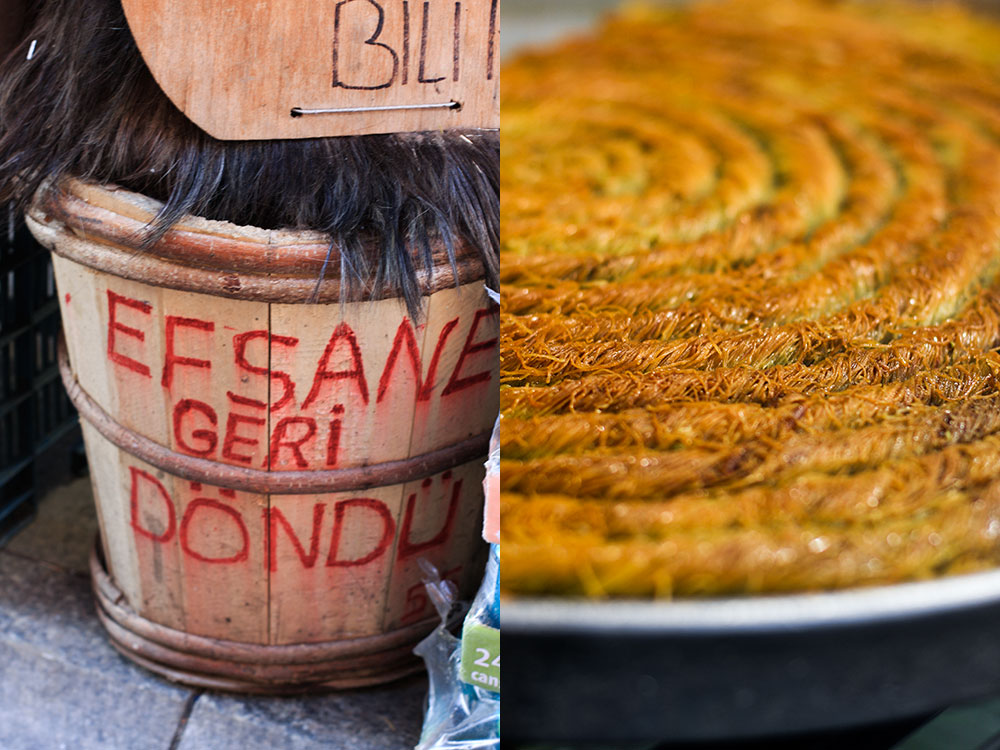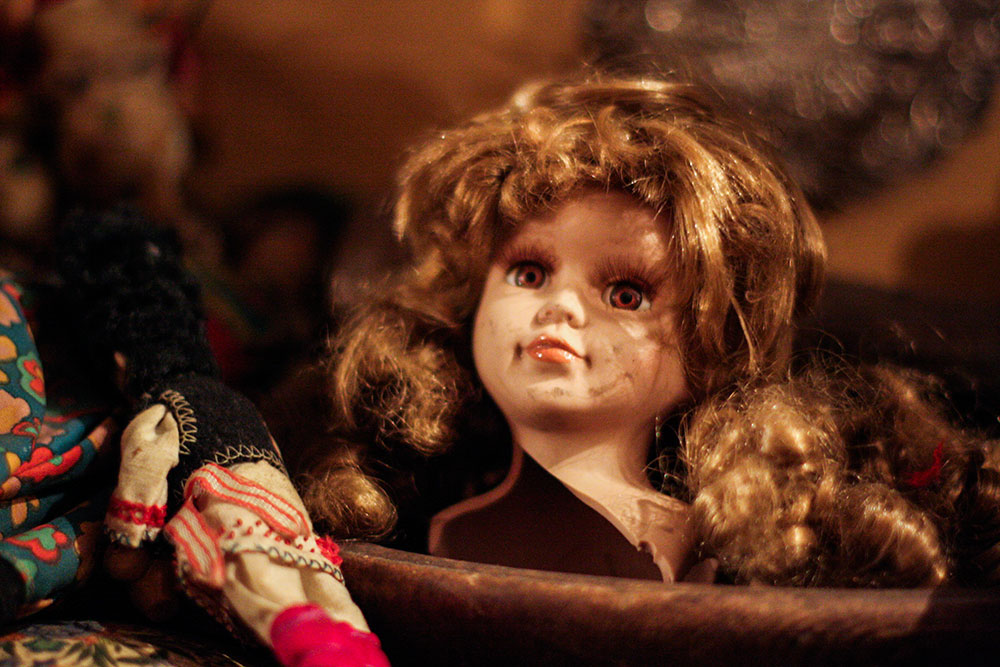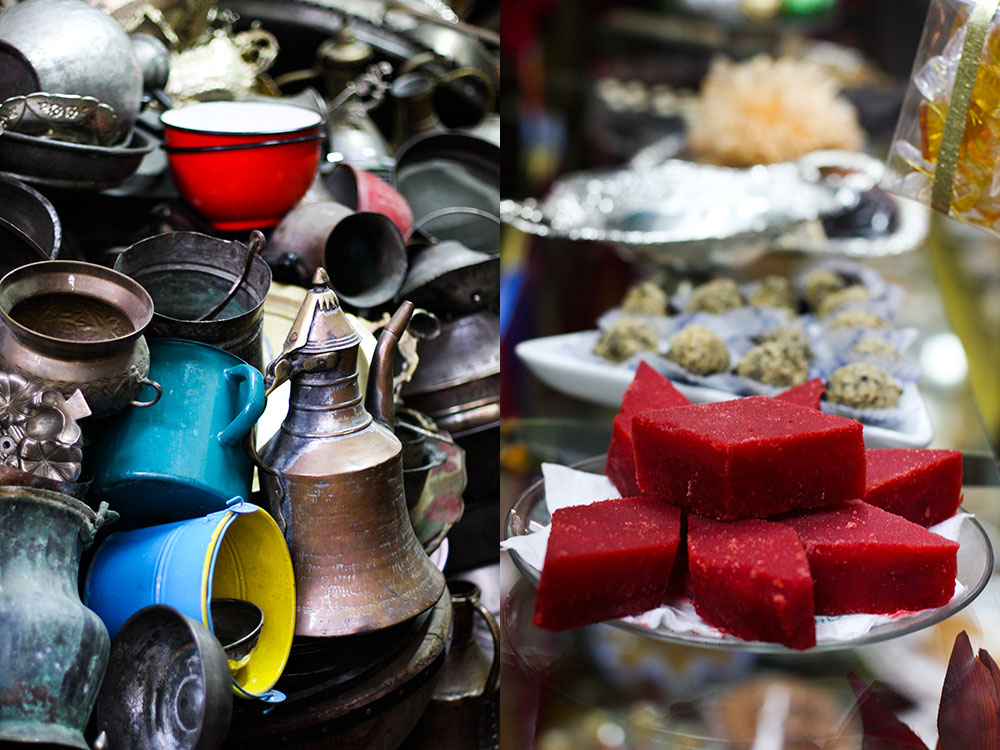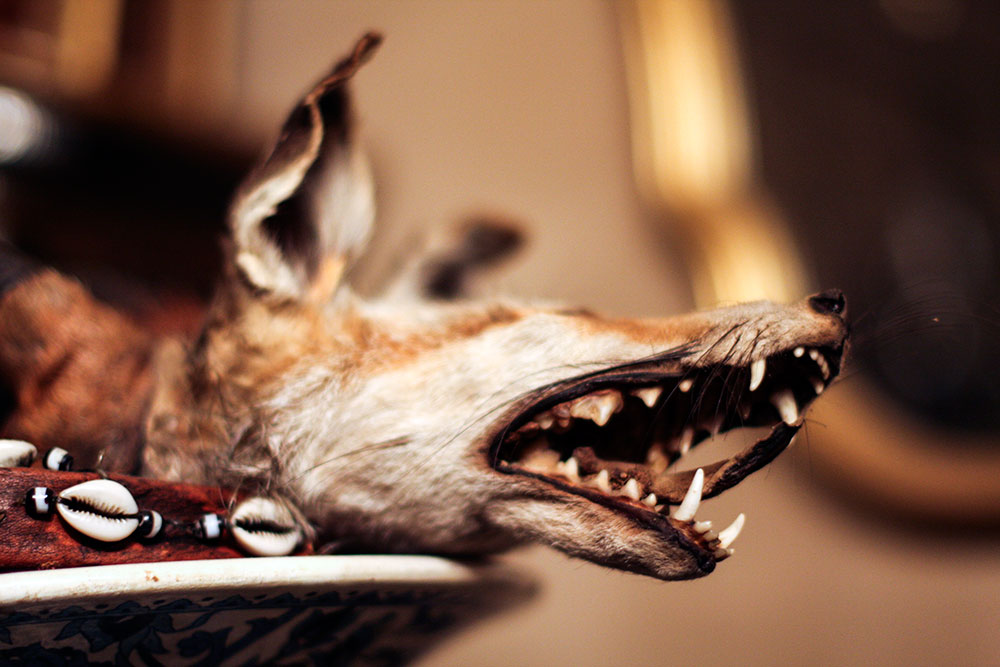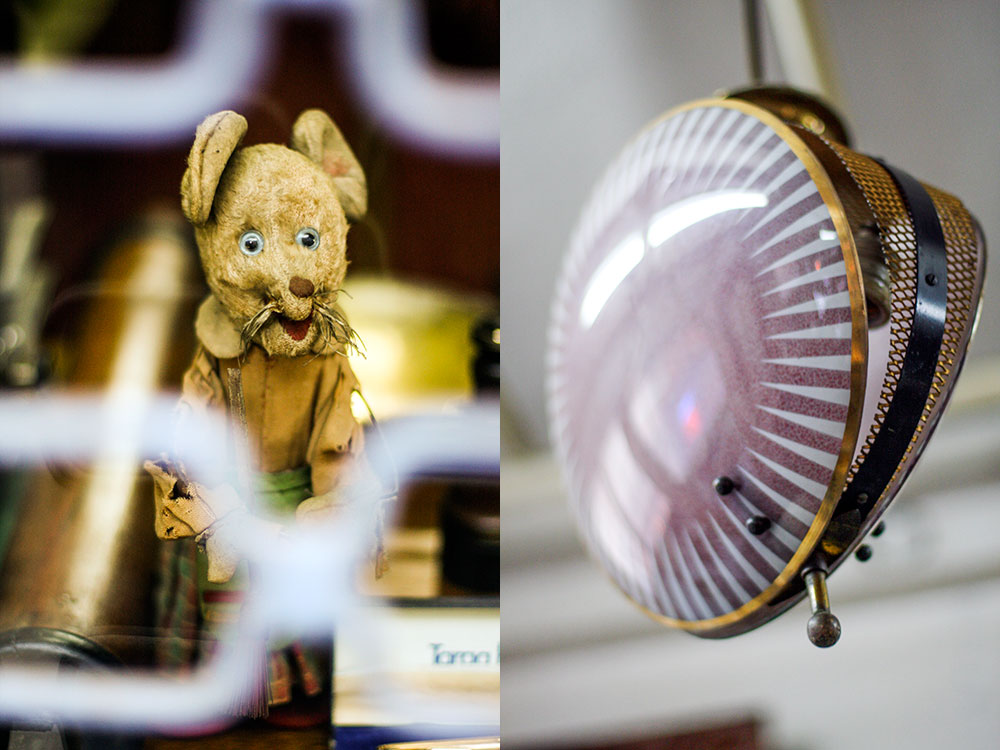 So there you go. Now you have not one but two reasons to visit the Asian side of the Bosphorus on your next visit.
Baylan Patisserie
Muvakkithane Caddesi No:19 Kadıköy / İstanbul
+ (90) 216 346 63 50 – 336 28 81 – 346 89 19