I am mad about Thai food. Unfortunately, there are not that many Thai restaurants in Istanbul. In fact, there are not that many restaurants representing other countries' food in Istanbul. I am pretty sure some Turkish people will disagree, but my bar is high. I am not counting some street corner/all touristic Thai or Indian restaurant located in Sultanahmet area with distasteful shop sign boards. And I am not counting world renowned chefs visiting five star hotels for a limited period of time. I demand authenticity coupled with fresh ingredients, pleasant decor and consistency. I demand an abundant number of restaurants for each cuisine. Hell, I also demand cheap (but still tasteful) versions for take out. But who's listening?
Pera Thai is the best (and possibly the only decent) Thai restaurant in İstanbul. It is located in Beyoğlu adjacent to the old US Consulate. The restaurant is almost always packed during dinner time. Back in the old days, when the US Consulate was operating in the next building, it was also packed during lunch hours.
I visited this place many times in the past, but to tell the truth, I was never hooked. I recall some of the dishes being very good, some OK and some – well – mediocre. But my last visit definitely got me hooked. The day we visited the restaurant was a national holiday and it was 4 pm. So me and my friends were the only table to be served… Nice!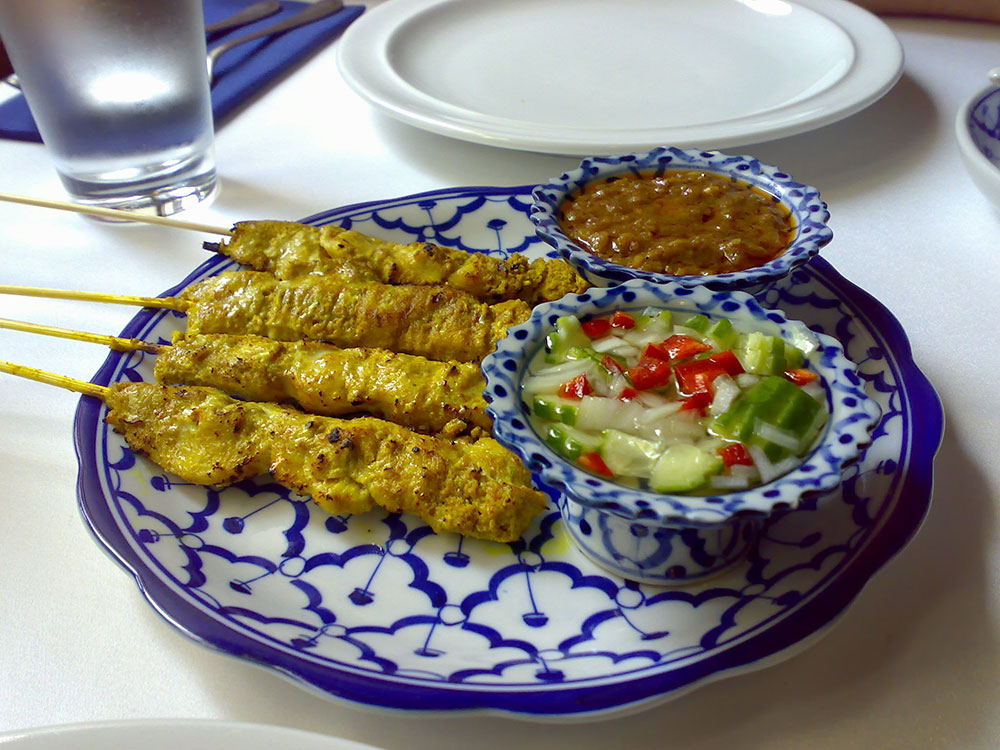 The choice for appetizer was quite obvious for me: Chicken Satay. The satay sauce was too crunchy for my taste but other than that the dish was wonderful. Then came their killer pad thai followed by chicken in yellow curry and beef in red curry with kafir lime leaves. We finished it off with fried banana and ice cream. Even though I experienced some consistency problems in the past, I can not recommend this restaurant more. It is clean, modern with wonderful attentive staff. Just try to avoid the 9 pm crowd and have your dinner early on.
For more information, you can visit their website.