Can you imagine Martha serving an ordinary soup at a Thanksgiving dinner? Exactly. But that's not the only reason why I bookmarked this mushroom soup as soon as I saw its photo gleaming on page 146 of Martha Stewart Living's November 2006 issue, where she entertained 20+ guests at her farm in Bedford, New York.
Did it ever happen to you, too? A recipe screaming "Cook me. Ladle me into a pretty bowl. Then paint me with chervil cream. Then sprinkle tiny croutons on top of me and dig in". It happens to me a lot. Should I worry?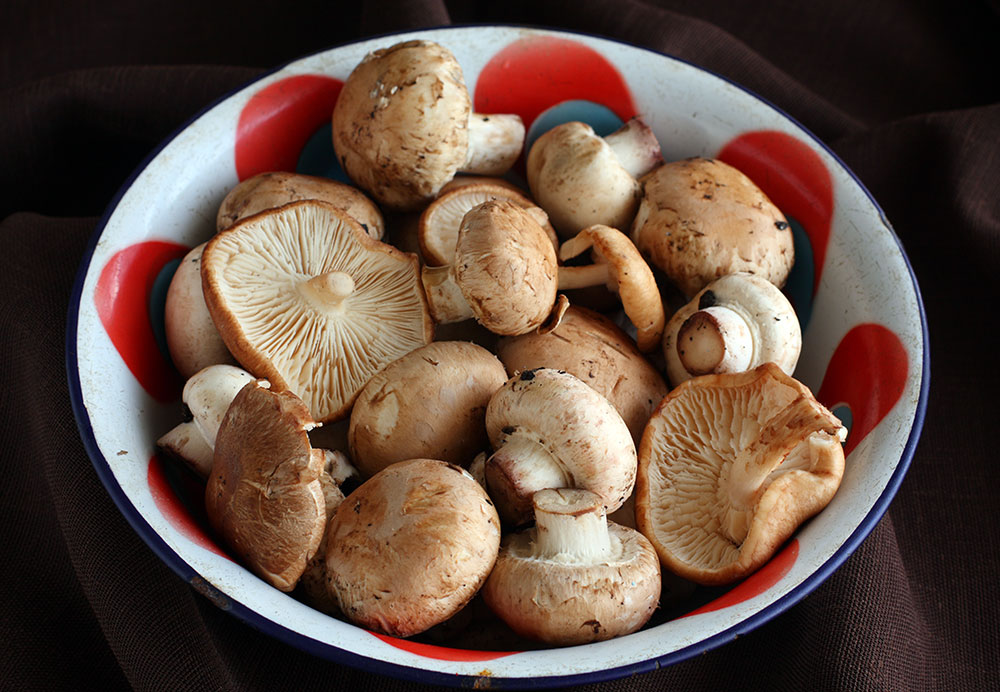 Dried porcini mushrooms were nowhere to be found in Istanbul, so I tweaked the original recipe a bit and used three different varieties of fresh mushrooms: White, Cremini and Shiitake. With the vegetable broth already stashed in my freezer, preparation took me only 15 minutes.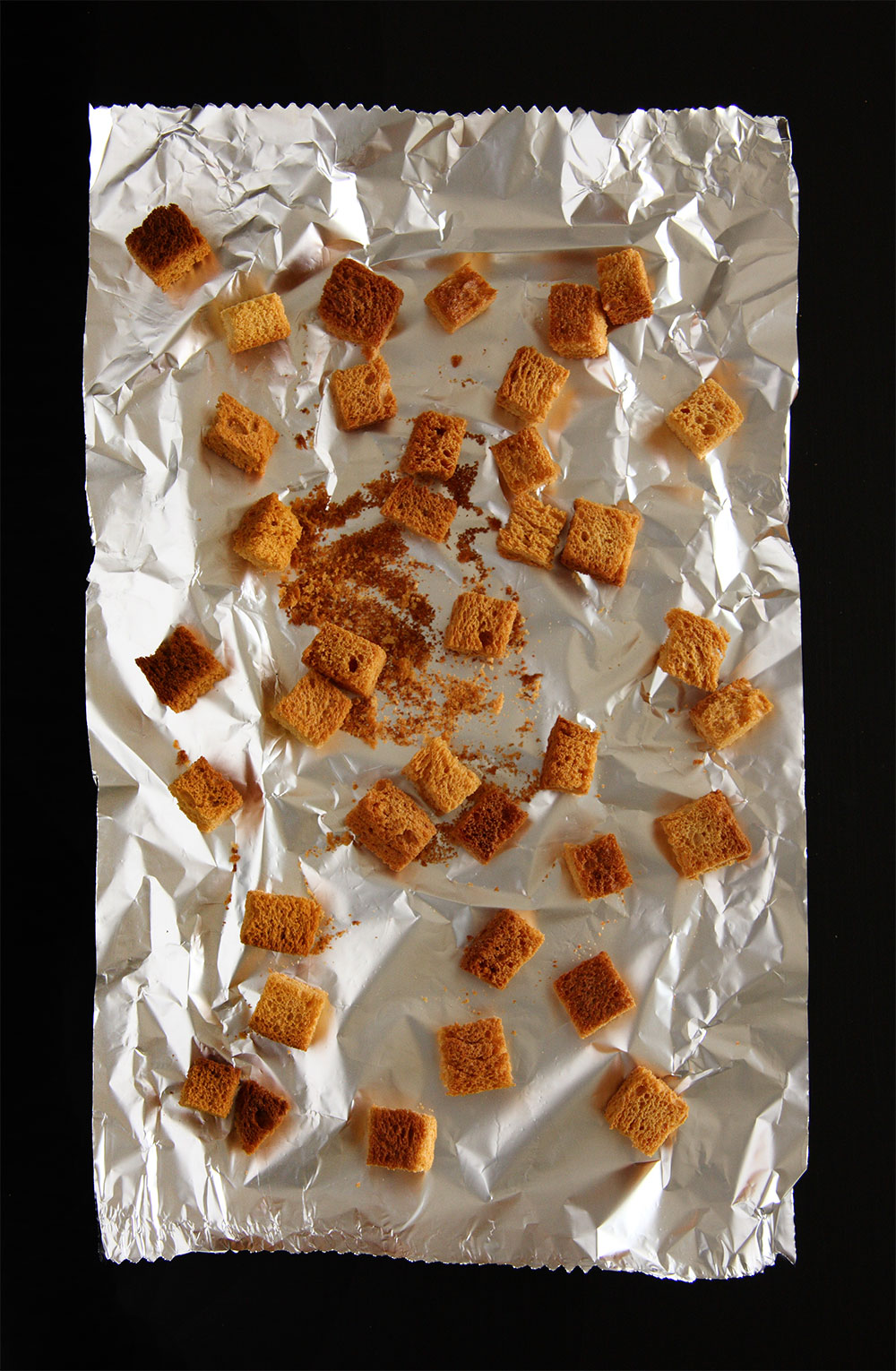 I can list of a million soups that are perfect for winter months, but this is the one that I just couldn't stop thinking about – for two and a half years! Hope you like it, too.
By the way, if you'd like to watch Martha & Sharon Stone cooking this soup live on TV, here's the link.
MUSHROOM SOUP RECIPE
Serves: 8-10
Ingredients
1 pound white mushrooms
3/4 pounds Cremini mushrooms
1/2 pound Shiitake mushrooms
6 tablespoons unsalted butter
1 cup heavy cream
1+ 1/4 cups whole milk
25 (5 ounces) shallots, chopped finely
2 large potatoes, peeled and cut into small cubes
2 cloves of garlic, chopped finely
5 cups vegetable broth (or water)
2 tbsp soy sauce
Coarse salt and freshly ground pepper
Chervil Cream:
2 cups loosely packed fresh chervil
1/4 cup heavy cream
Coarse salt
Homemade Croutons:
4 slices of organic rye bread
1 tbsp unsalted butter, melted
Method
Melt butter in a large saucepan over medium heat. Add shallots and garlic; cook, stirring occasionally, until soft but not browned, about 5 minutes.
Add potatoes; cook for 10 more minutes.
Add mushrooms (no need to chop since everything will be blended, just halve the large ones to fit the pot), vegetable broth and cook covered for 10 minutes.
Stir in cream and milk; cook for another 10 minutes.
Working in 3 batches, puree soup in a food processor, making sure there are no remaining mushroom pieces; return to pan.
Bring to a simmer and cook, stirring occasionally for 15 minutes.
Add soy sauce and season with salt and pepper to taste.
Serve immediately, or refrigerate, covered, up to 3 days.
To serve, divide among bowls; spoon about 2 teaspoons chervil cream into each center, and sprinkle with croutons.
To prepare the chervil cream, bring a pot of salted water to a boil, add chervil, cook for 30 seconds and transfer to an ice bath with a slotted spoon. Process chervil with 1/4 cup cold water in a food processor until very finely chopped. Pour through a fine-mesh sieve and discard liquid. Whip cream in a bowl until thick but still pourable; stir in chervil and season with salt.
To prepare homemade croutons, preheat your oven to 350F. Cut bread into small cubes, toss with melted butter and toast in the oven on a rimmed baking sheet covered with aluminum foil for 9-10 minutes.