I would have never imagined that I'd find myself daydreaming about Brussels sprouts one day.
It happens to me a lot with ice cream, Nutella-filled mini doughnuts, bagels and Korova cookies, but never with Brussels sprouts.
That was until I took a chance and tried the Creamy Braised Brussels Sprouts recipe from Molly Stevens' "All About Braising".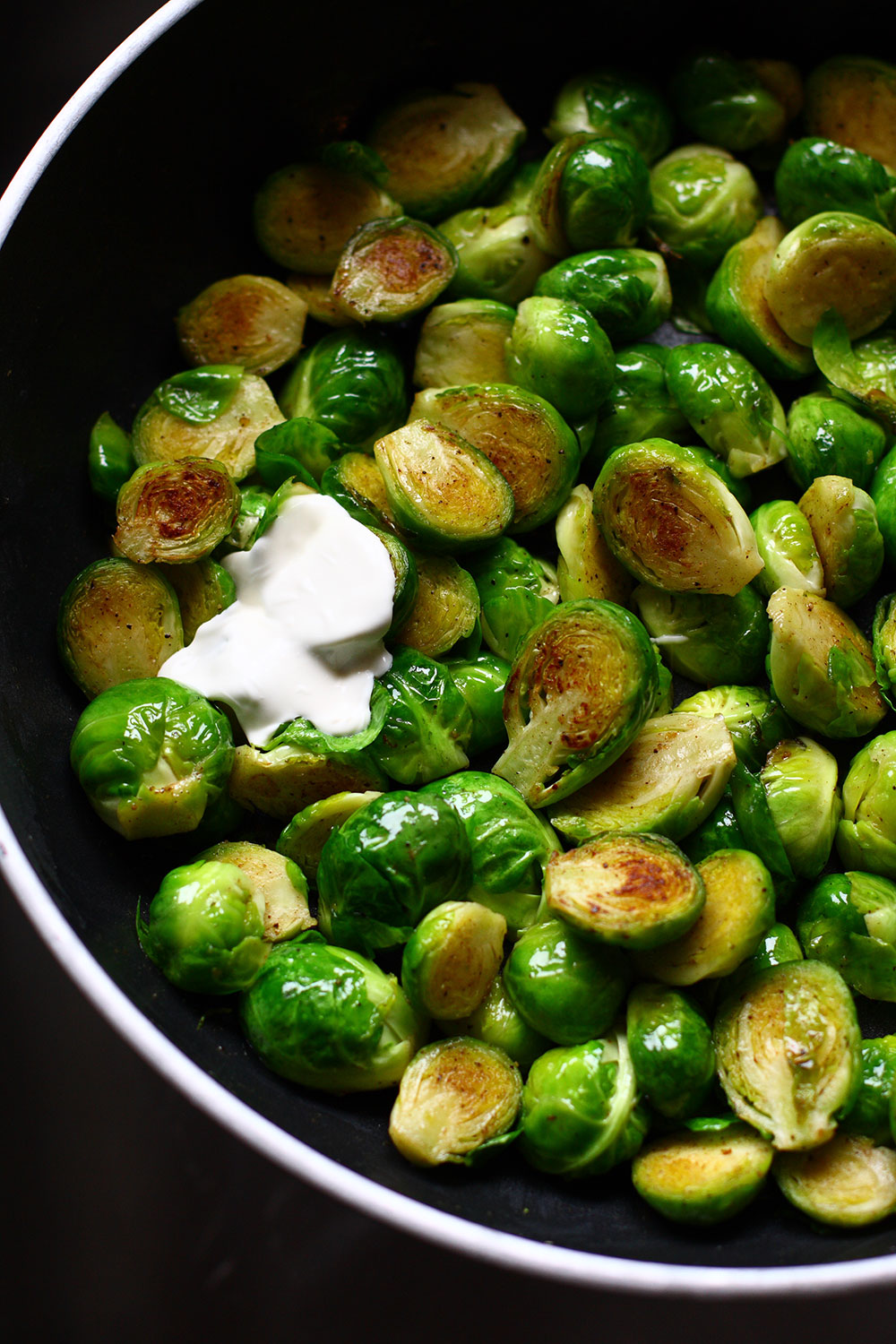 I ordered the book back in the summer and waited anxiously for the winter months to come. This is one of the few recipes I've tried from the book, but I can already say this: If you can only buy one cookbook this winter, this should be it.
Braising is an uncomplicated and miraculous cooking technique that will put every ignored vegetable in your refrigerator to good use and flavor even the cheapest cut of meat. The book starts with a very thorough explanation of the technique and teaches you the principles needed to master the art of braising.  There are 125 recipes in total – from meat and poultry through seafood and vegetables.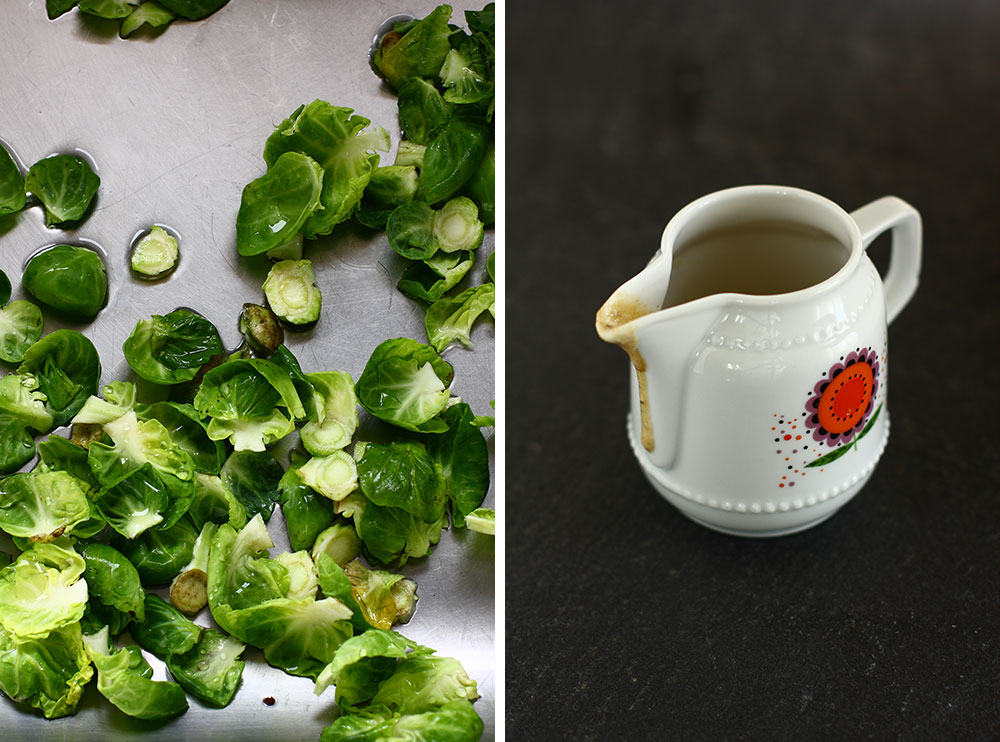 So how do these tiny green bastards become so utterly delicious? First they take a hot, creamy bath and just when they start going into a deep sleep, you wake them up with several squirts of lemon juice and suddenly, they are alive again.
I've so far prepared this dish three times and made a few changes along the way. First of all, I like my vegetables a bit undercooked so that I still get to bite into them. Thus, I reduced the braising time from the original 30-35 minutes to only 10. Also, the recipe calls for a cup of heavy cream, -and I would have also never imagined I'd be saying this- but I've found the result a bit heavy for my liking. I then reduced the heavy cream to quarter of a cup and used a combination of whole milk and vegetable broth for the remainder of the braising liquid. The resulting dish is sensational.
You know deep in your heart that you want to love Brussels sprouts, too. And if this recipe doesn't do it, nothing ever will. Enjoy!
CREAMY BRUSSELS SPROUTS RECIPE

Recipe adapted from "All About Braising" by Molly Stevens.
Ingredients
Serves 2-4

1 pound Brussels sprouts
3 tbsp unsalted butter
Juice of a lemon
1/4 cup heavy cream
1/2 cup whole milk
1/4 cup vegetable broth (or water)
Salt and freshly-ground black pepper
Method
Wash and trim the base and ragged outer leaves of Brussels sprouts. Cut them in half and set aside.
Melt butter in a large skillet over medium heat.
Add Brussels sprouts and cook until they begin to brown (5-10 minutes). Season with salt and pepper.
Pour in the cream, milk and vegetable stock and reduce to a low simmer. Cover with lid and braise over low heat for 10 minutes.
Transfer the Brussels sprouts to your serving dish with a slotted spoon.
Add the juice of a lemon to the remaining sauce in the skillet and reduce, on medium-heat, until it develops a fawn color, about 3-5 minutes.
Pour over the Brussels sprouts, toss and serve hot or warm.