When I developed an interest in baking, one of the many things that confused me was how to measure flour. Instead of weighing the flour, most cookbooks I bought were instructing to measure it with a "cup". I recall asking myself the inevitable question: Which cup? Was there really an internationally accepted standard for a cup? Turns out there is…
Then I learned that even the way you fill your cup with flour makes a big difference. It is usually the thin line between a cakey and moist brownie. I was frustrated.
Needless to say, the most accurate way is to do it with a digital scale. But if you too have limited countertop space and have your eye on sexier kitchen tools, then you are doing it with measuring cups as well.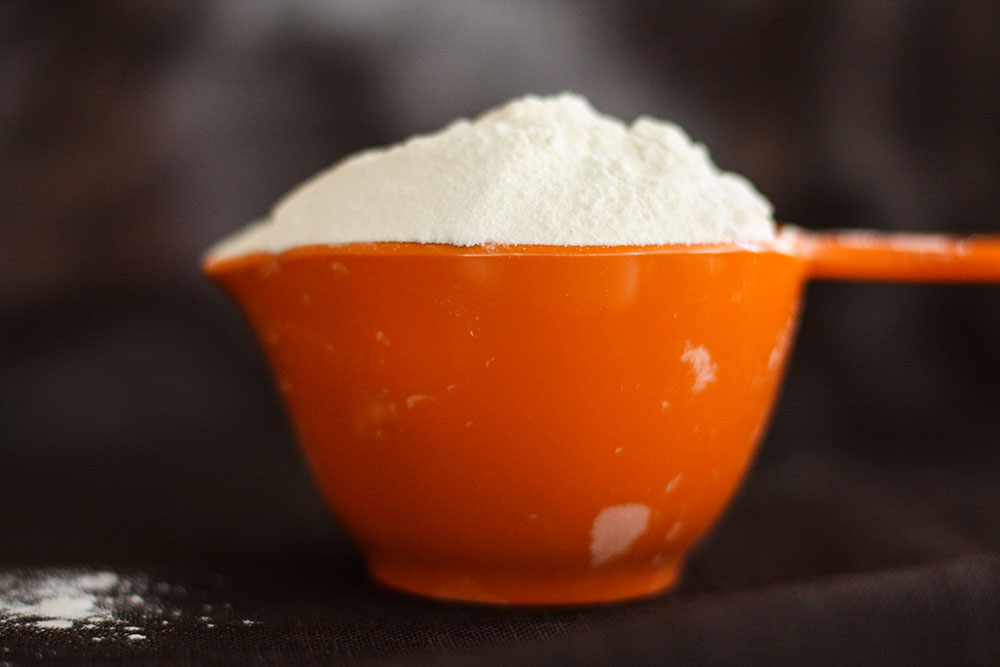 So without a scale, here are your options:
Whichever option you wish to follow, you should first loosen the flour in the sack or canister as flour tends to settle on sitting. Just stir very lightly with a whisk and you're done.
Dip & sweep (also called scoop & level): Dip the cup or measuring spoon into the flour can and without shaking or tapping, sweep of the excess with a spatula or knife. With this method, one cup of flour would equal to 5 ounces or 140 grams.
Spoon & sweep: Spoon the flour lightly into your measuring cup until it heaps above the rim and without shaking or tapping, sweep of the excess with a spatula or knife. With this method, one cup of flour would equal to 4.5 ounces or 126 grams.
Eyeballing: So you're an adventurous person. No matter how you measure flour, you manage to bake wonderful cookies and brownies one after another. Then just grab the first thing that resembles a measuring cup (child's toy, ashtray, etc.), fill it with flour, shake it, tap it and dump it into your mixing bowl.
If the last option sounds intriguing, then just stop reading and go buy a Rachael Ray book or something. By the way, did you hear that she is struggling with carpal tunnel syndrome from opening too many cans? Get well soon, Rachael. We love you!
So, which one do I follow? I dip & sweep. So did Julia Child. And so does Rose Levy Beranbaum and Dorie Greenspan. If I'm following a recipe from a cookbook, I check to see which method was used and make a note for it on a sticky for future reference.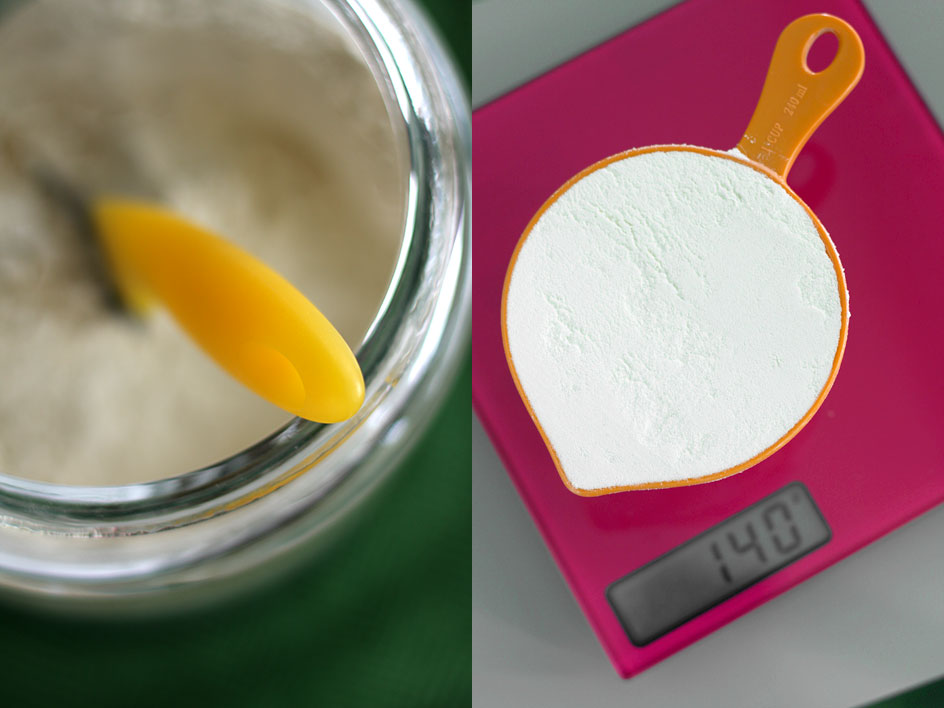 As seen from the photos, I store my flour in a huge glass container. A wide container would make your life much easier. Make sure it is wider than your largest measuring cup. This way, while you're leveling the flour, the excess will go right into your canister.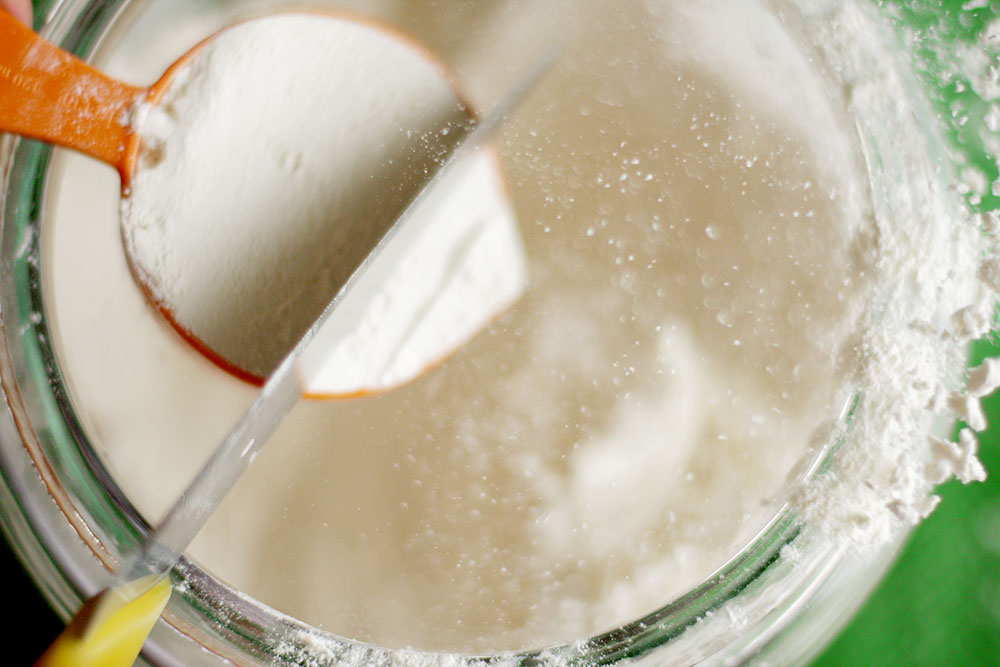 Happy measuring folks!
By the way, I have to ask, which method do YOU use?