April 20th, 2008 Sunday, the break of dawn, Cafe Fernando Residences.
4:45 AM – While most of my friends are returning home from long hours of clubbing, I wake up at this ungodly hour – my eyes bloodshot red. I am going to the Kasimpasa Kastamonu food market for the love of blogging. I have to be there around 5:30 AM, right before all the restaurant owners and food enthusiasts show up and exhaust all the rare vegetables and herbs. I usually wake up with no kick left, but this morning I am quite energetic and cheerful. I head into the kitchen, turn the coffee machine on and hop into the shower. I planned the day minute by minute, so I am quite peaceful.
All of a sudden, a scary thought crosses my mind: What if the crazy lady in our apartment parked her car behind mine again, blocking my way as she usually does? It usually takes her lazy ass 30 minutes to get down and move the car. Terrified at the thought of seeing her freakishly frizzy hair and giant ass at that bright hour, I quickly rinse out the shampoo, put some clothes on and get out.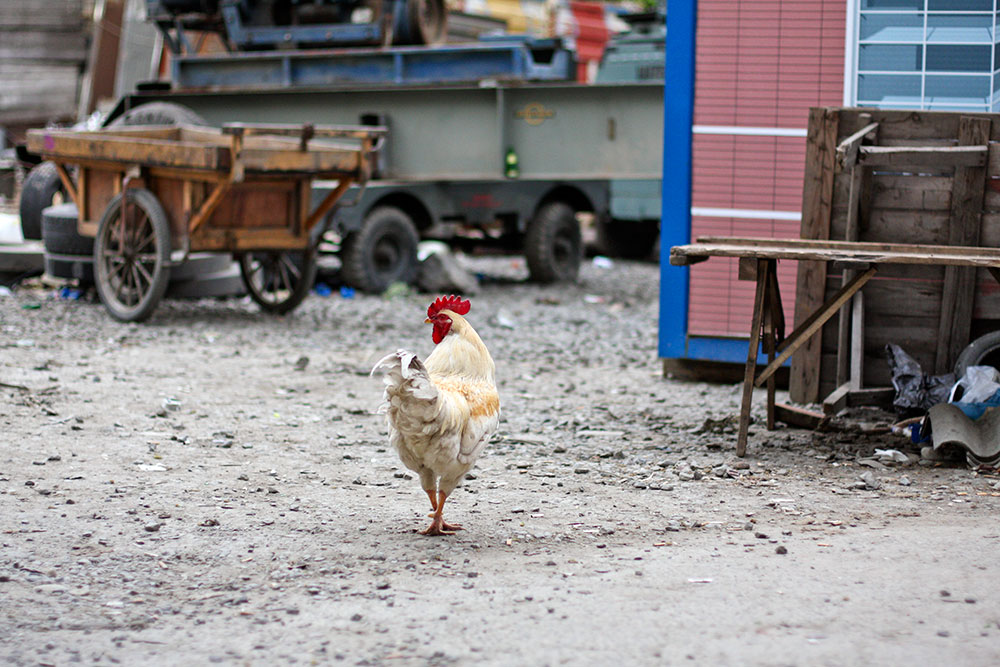 5:00 AM – This must be my lucky day. Noone has parked behind my car, so I am instantly on the road to heaven. 3 times "4 Minutes" later, I arrive at the food market in exactly 12 minutes.
5:12 AM – I park my car at the first spot available and head right to the open market.
5:15 AM – The marketplace looks magical. The stand at the entrance catches my eye instantly. A group of ladies are preparing flatbreads. One of them waves at me and asks which kind I'd like. Cheese or herbs or both? I say both and start enjoying the grand view with a crepe in one hand and a steaming hot Turkish tea on the other.
5:25 AM – Then something peculiar catches my eye. There is an ancient marble fountain in the middle of the market and people are drinking an oozing brown liquid right from the faucet. I turn to the lady and ask what that is. She looks at me puzzled and says, "This must be your first time kiddo. That is a Nutella fountain!"
5:30 AM – Then, I wake up. I lie paralyzed and unwillingly listen to a stupid Turkish song called "Surprise". That means my radio clock has been on for the last 45 minutes. I wonder what other surprises are ahead and quickly get off the bed.
5:40 AM – I am nowhere near happy. I head into the kitchen, turn the coffee machine on and hop into the shower.
6:00 AM – I am on the road, this time quite confused with the directions. Everything is back to normal.
6:15 AM – And then I get lost. No surprises here. I start wondering what the real surprise is. After a couple of stops and asking for directions, I finally spot the market.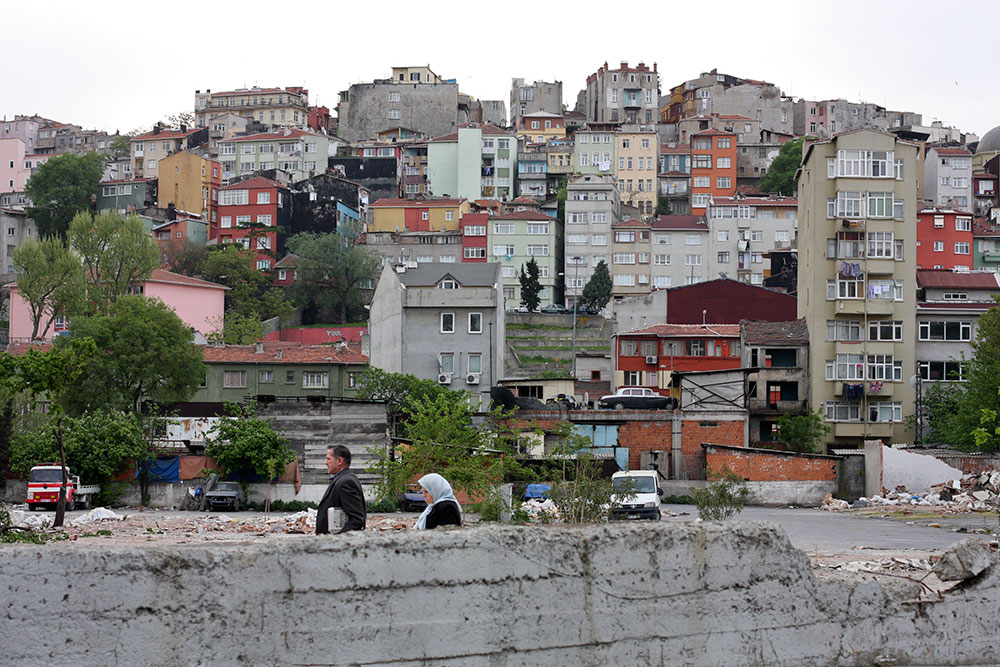 6:30 AM – There are no ladies preparing flatbreads, but only this cute dog saying hi. I pet him, he pets me back.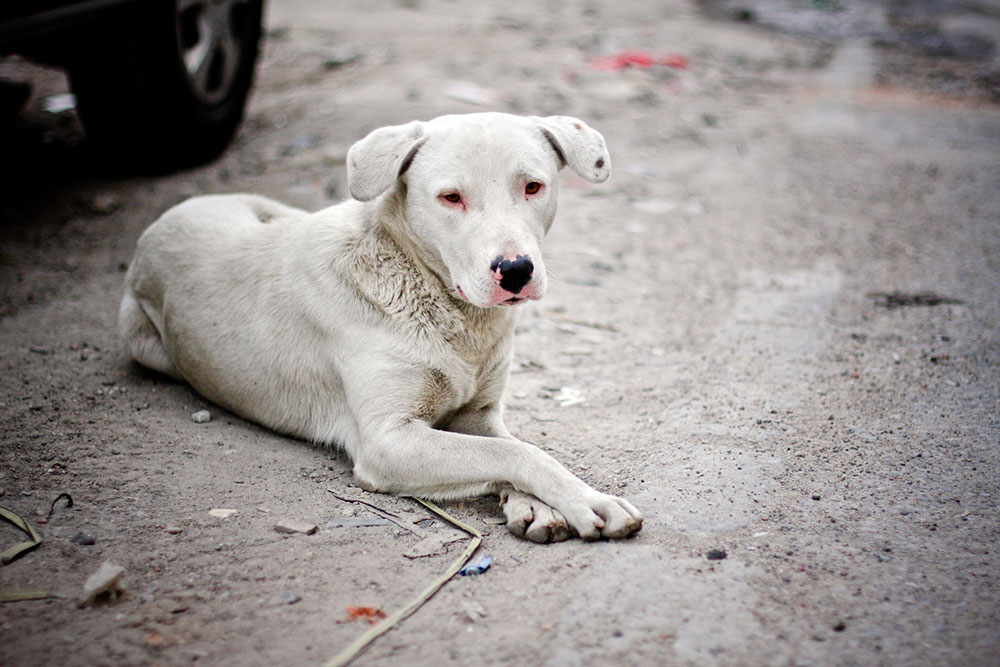 6:45 AM – The food market isn't crowded at all. I guess I missed the golden hours.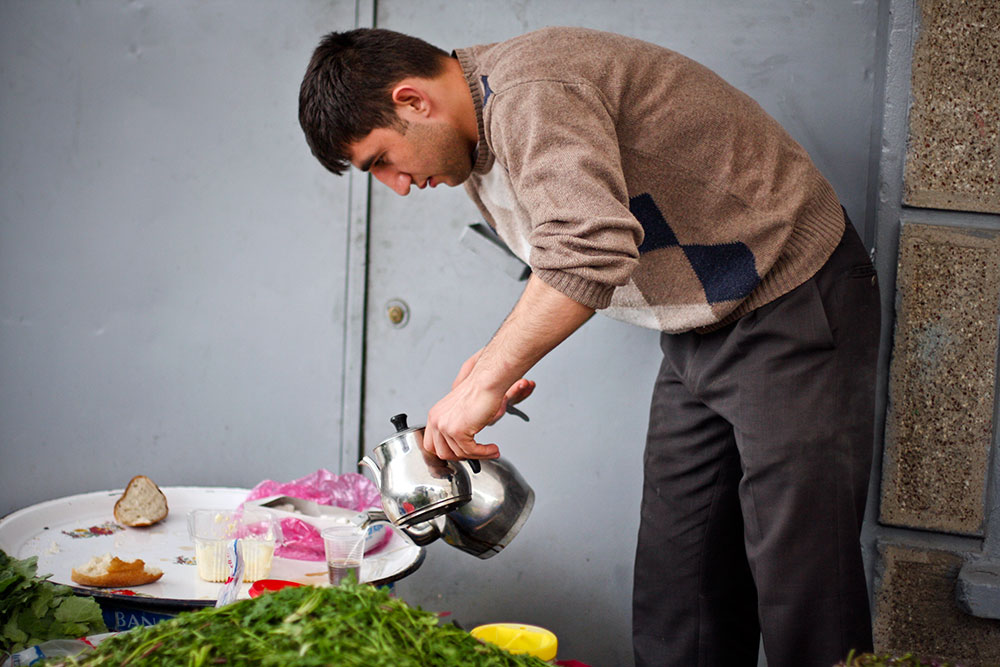 6:50 AM – Kasimpasa Kastamonu food market is definitely one of Istanbul's hidden treasures. Very few people know about it. Opening at 5 AM and closing at 10 AM may be the reason. The sellers, who come from Kastamonu to Istanbul every Saturday night, have been doing this for many years. They pick the fruit and vegetables and bake their bread the day before and travel almost 8 hours and start arranging their stands every Saturday night. Come 5:00 AM Sunday morning, the show starts. The produce is mainly from their home town Kastamonu, a gorgeous city in the Black Sea region of Turkey.
The most glorious stand belongs to Mr. Haci and his sons. As soon as they see me and my camera, they invite me to their breakfast table. I say thanks and sign that I will be coming around later. First, I need to walk the market from one end to another and see what's available.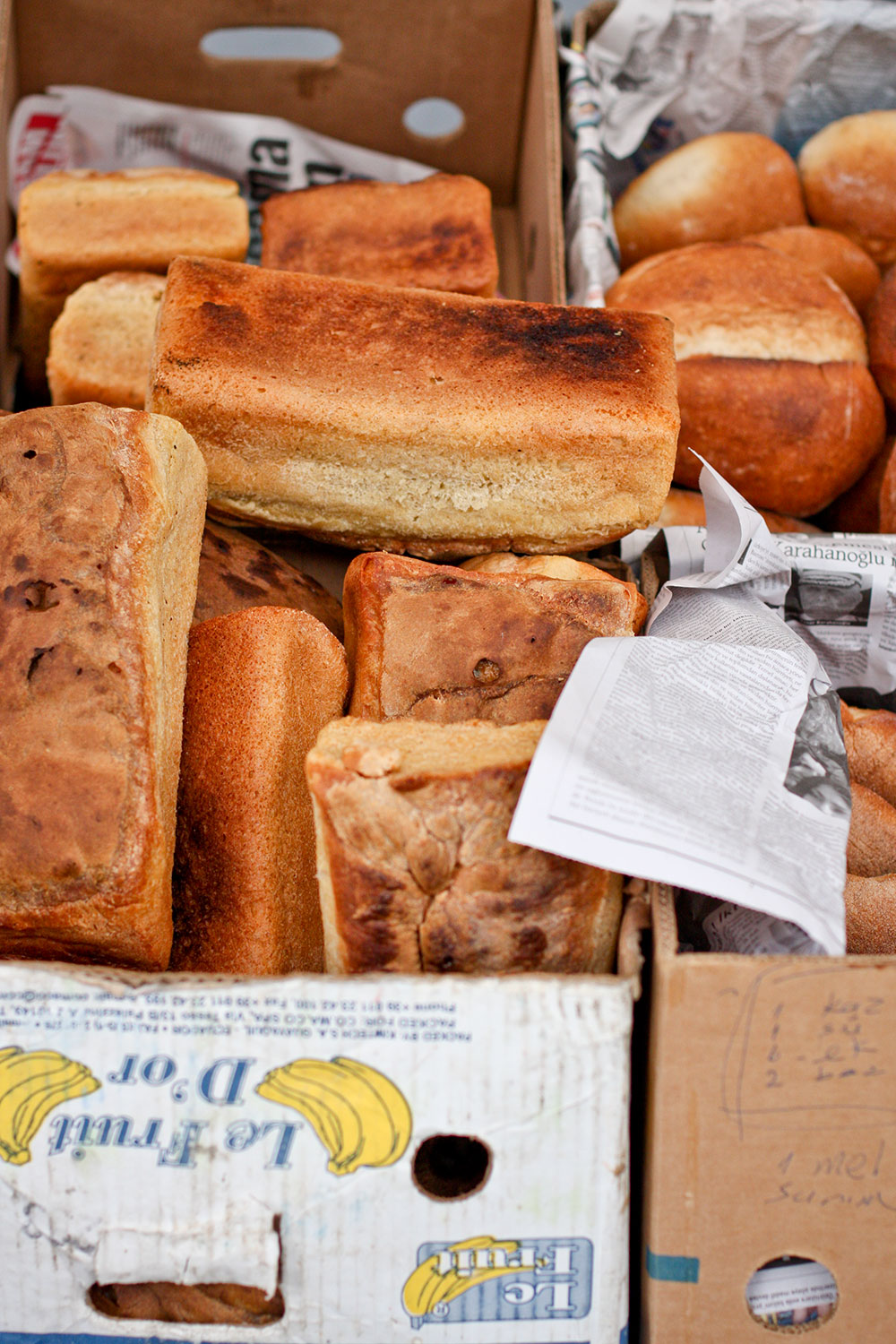 7:00 AM – The stands all carry different items. One has chicken and eggs, the other mainly cheese varieties. One of them has huge sacks of grains and the one next to it carries all types of bread.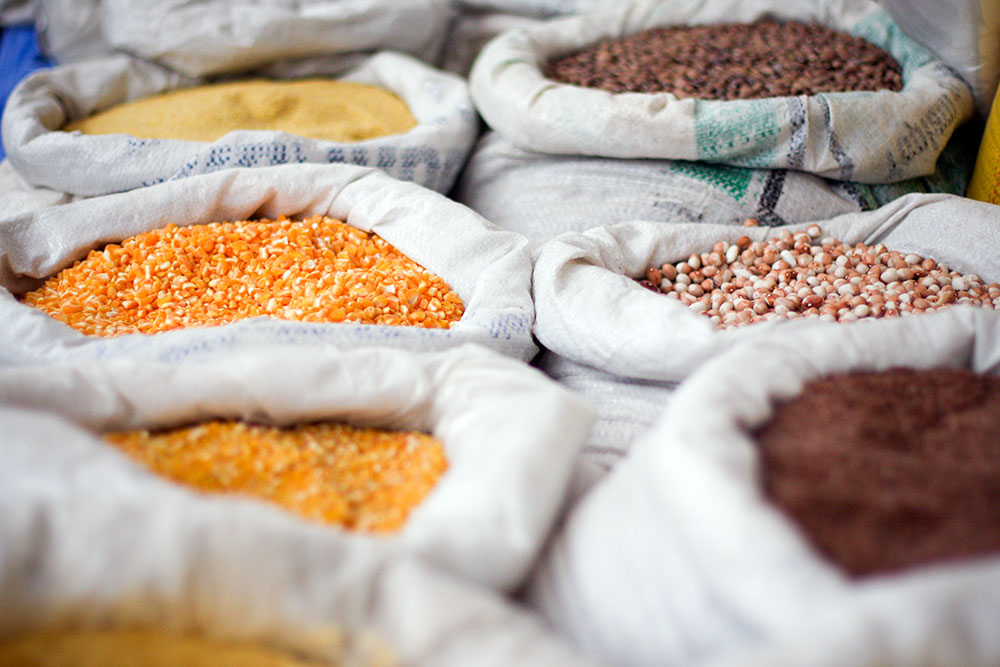 But Mr. Haci's stand has it all. Lots of vegetables and herbs (some of which I have never heard of), homemade tomato and pepper pastes, a bucket full of rose hip jam, different cheeses, eggs and best of all, whole wheat breads that his wife baked merely 10 hours ago.
Here is a large piece of cheese called "Eski Kasar". It is a moderately fatty sheep's cheese. "Eski" (old) means this is an aged cheese and as you'd expect, it has a salty taste and a slightly crumbly texture. The saltiness of this cheese is great with sweet breakfast items like marmalade and honey.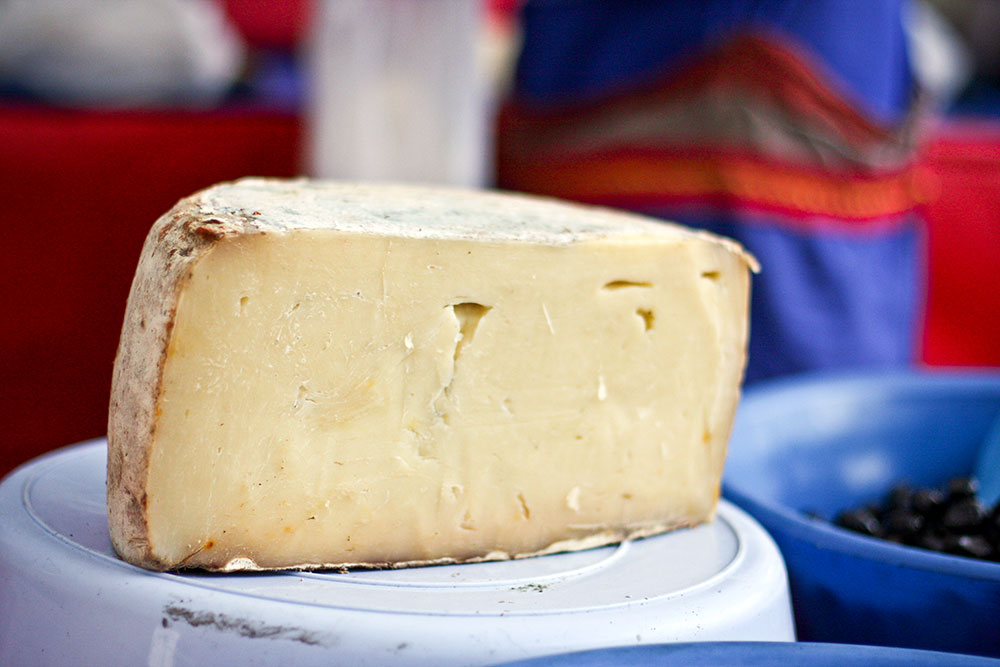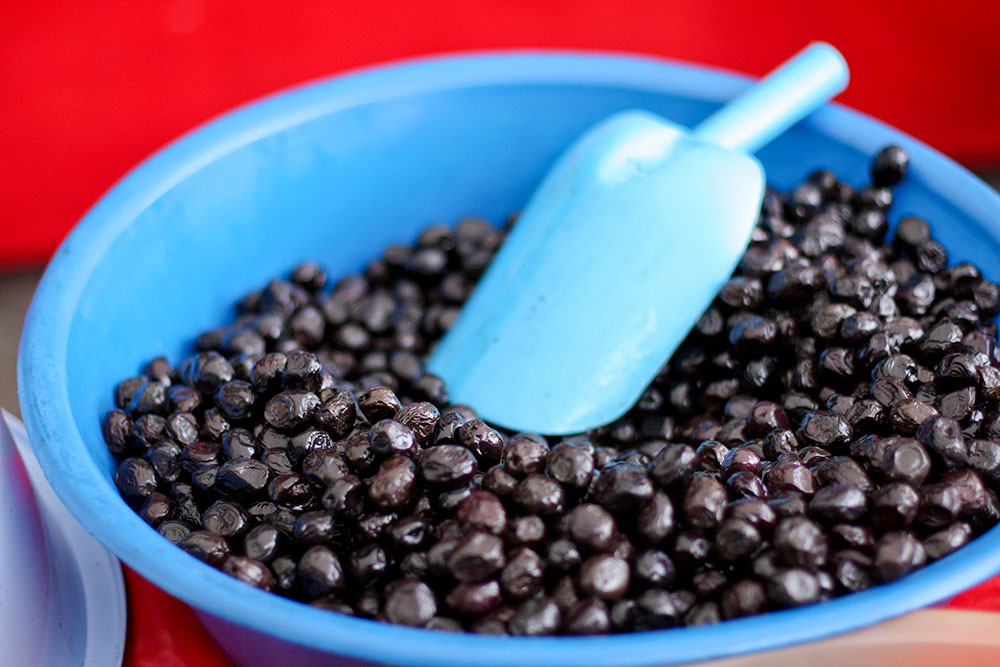 The tastiest black olives I have ever eaten in my life. I am tempted to but the whole thing.
You are welcome to taste anything you like. The stand owners are extremely friendly and welcoming. You'll definitely get asked to sit down with them and enjoy a cup of hot Turkish tea.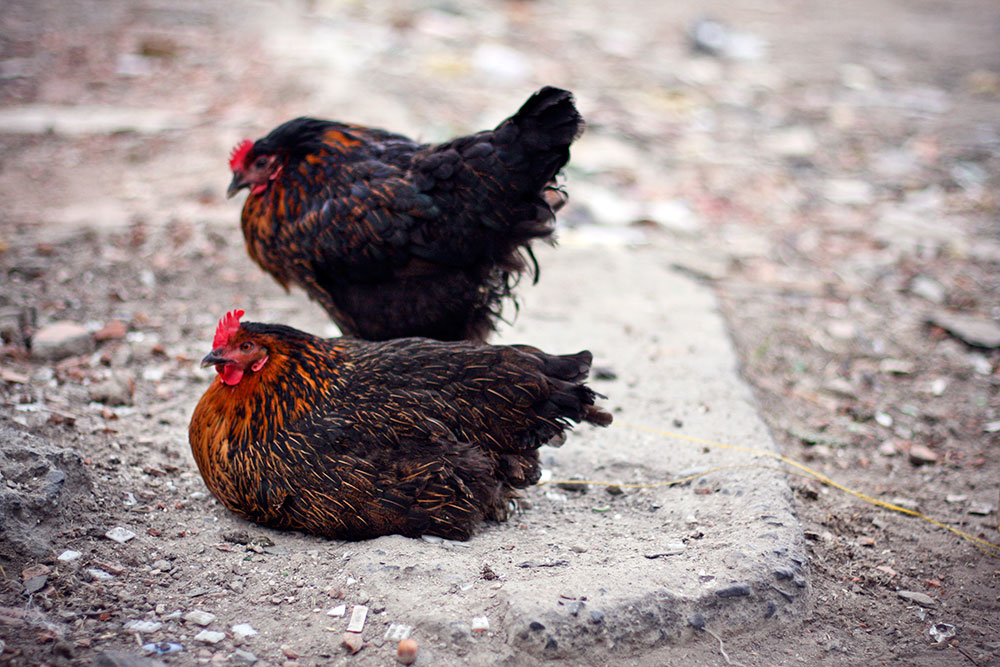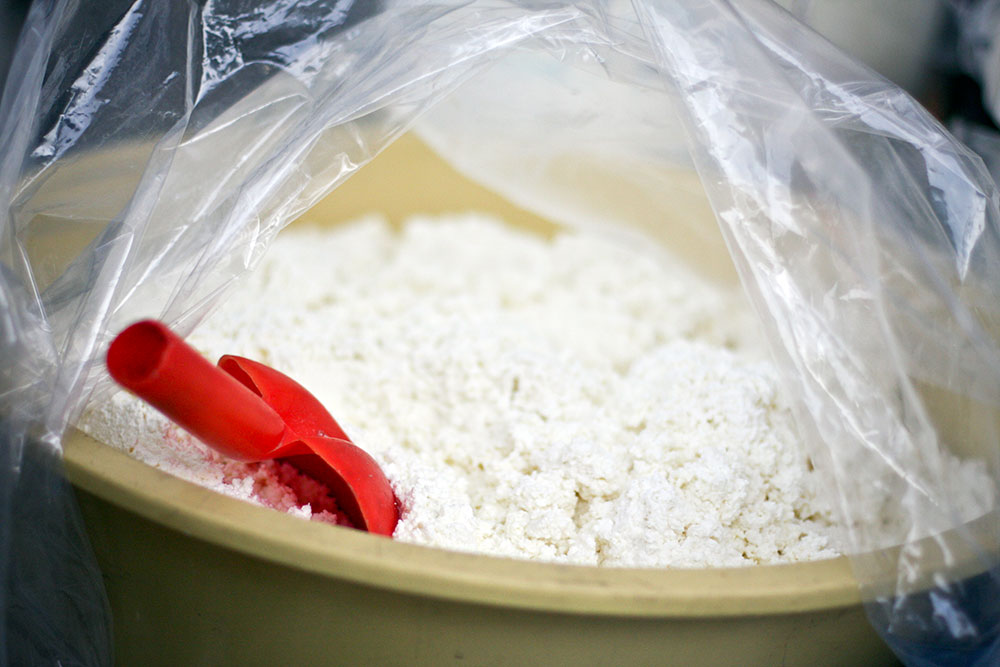 Almost every stand has a large bucket of fresh lor cheese. Lor is a soft fresh cheese, a relative of the somewhat harder textured Ricotta of Italy, made in rural homes from the whey left over from cheese making.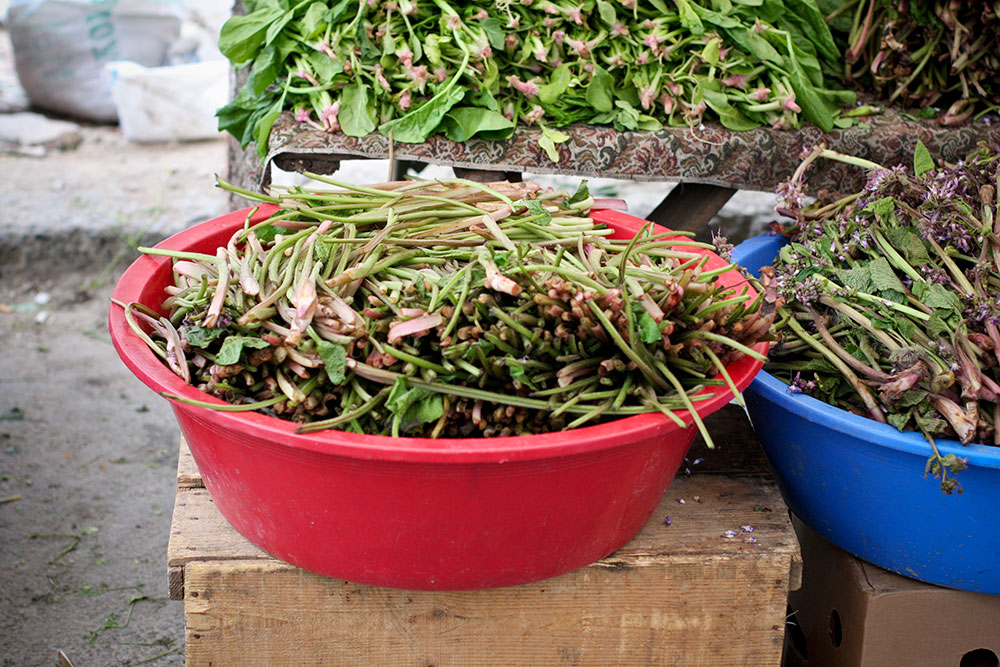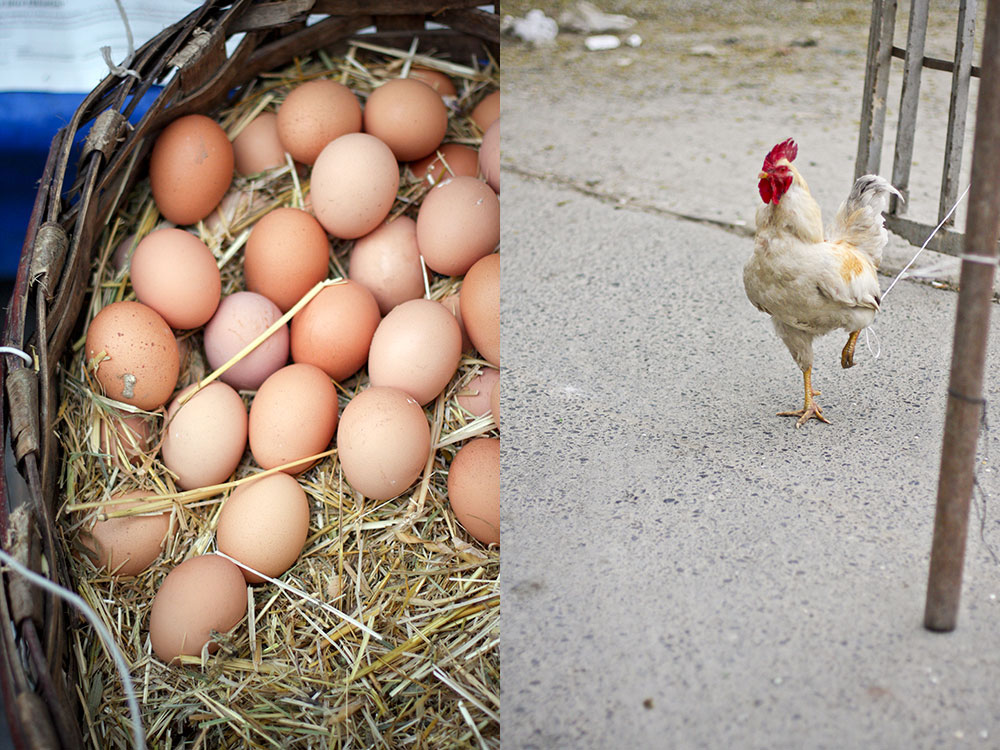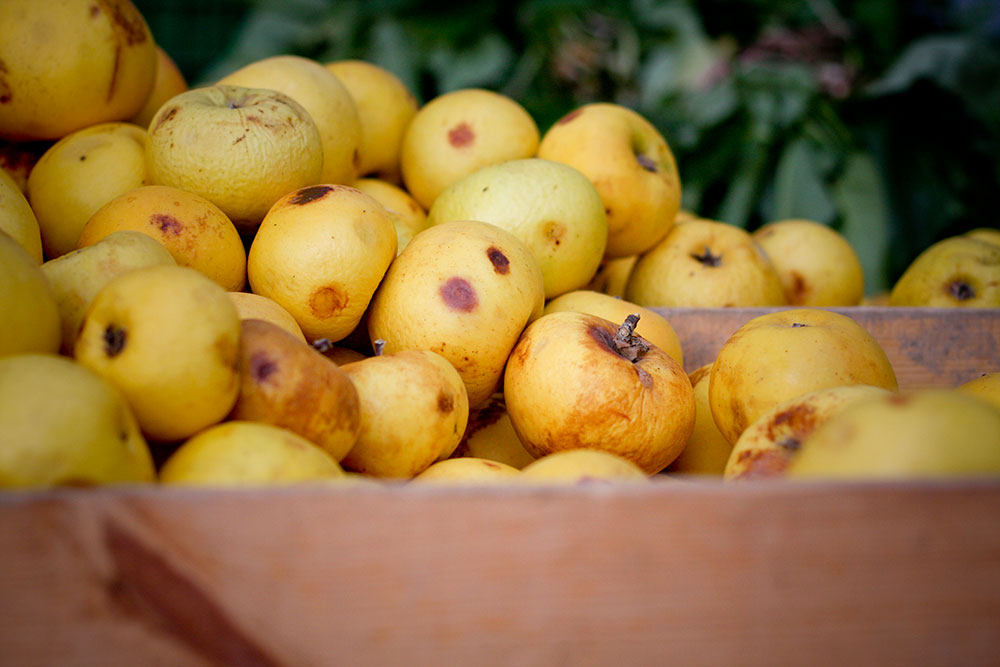 These sour apples have very low sugar content, so they are especially favored by people who have diabetes. They may look all wrinkly and bruised, but it has not even been a day since Mr. Haci's son picked them from their own trees.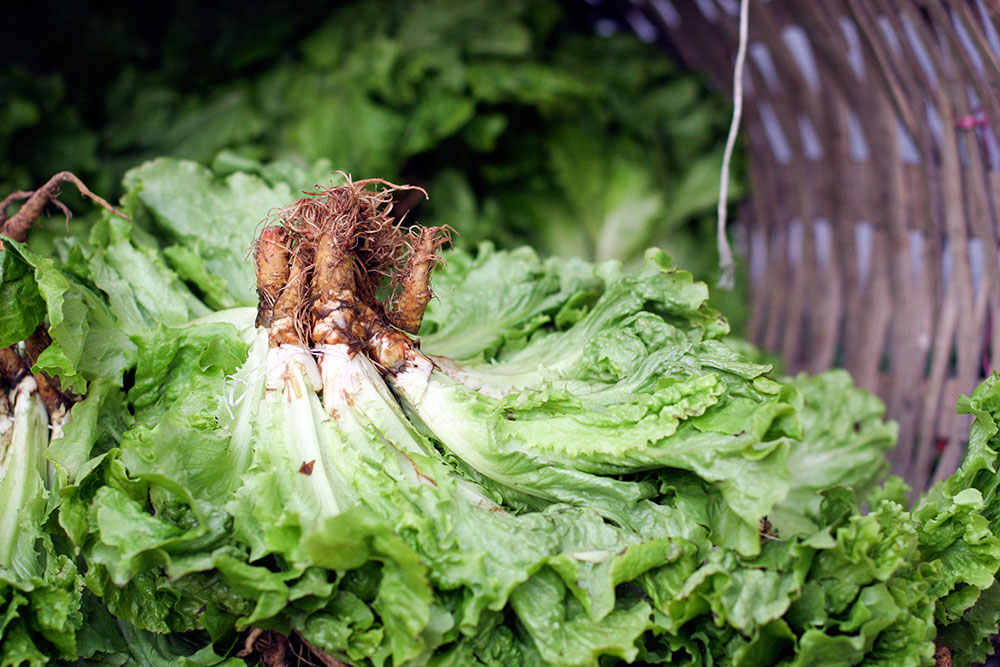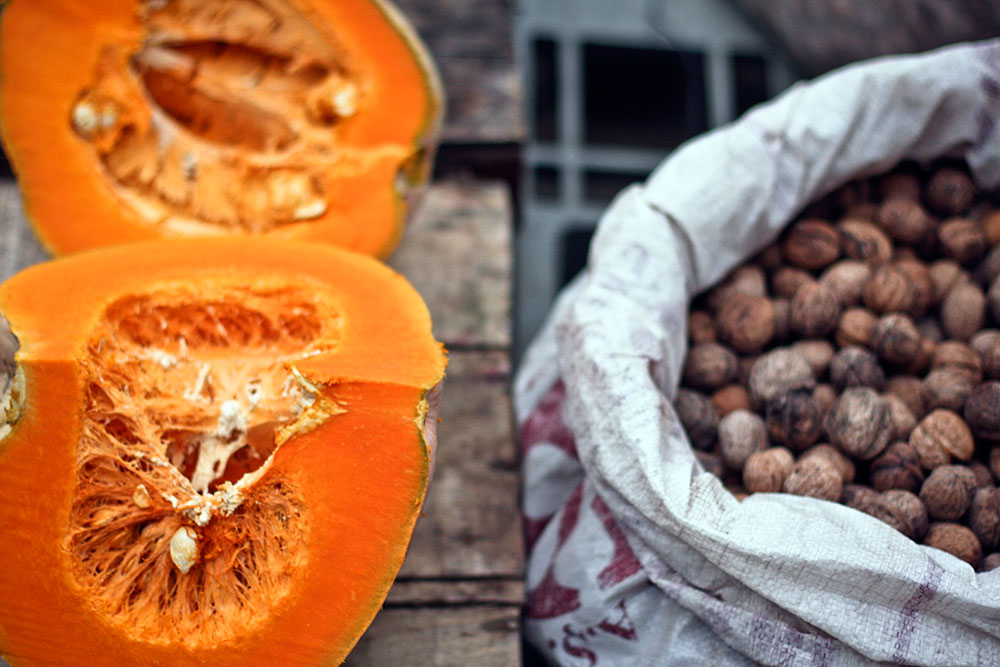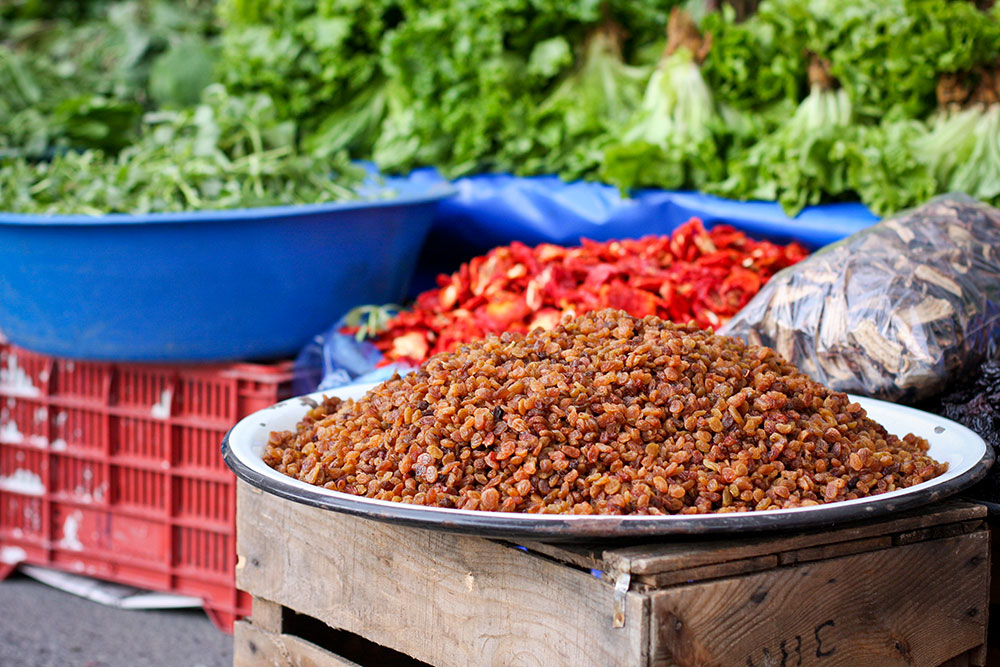 Kastamonu food market is famous with its mushroom varieties that pop up during May. There weren't many varieties last week, but Mr. Haci advised me to keep an eye on them in the following two weeks.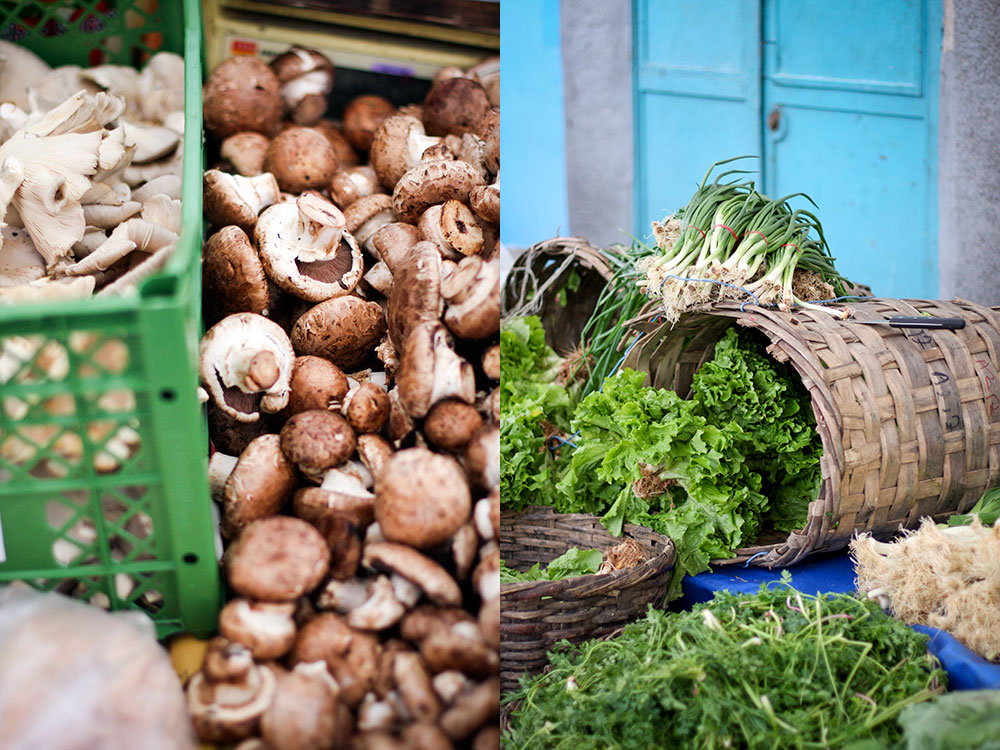 Here is a photo of the rose hip jam I bought. Mr. Haci proudly mentions an article in which a photo of him spooning the dark red jam into a container was published.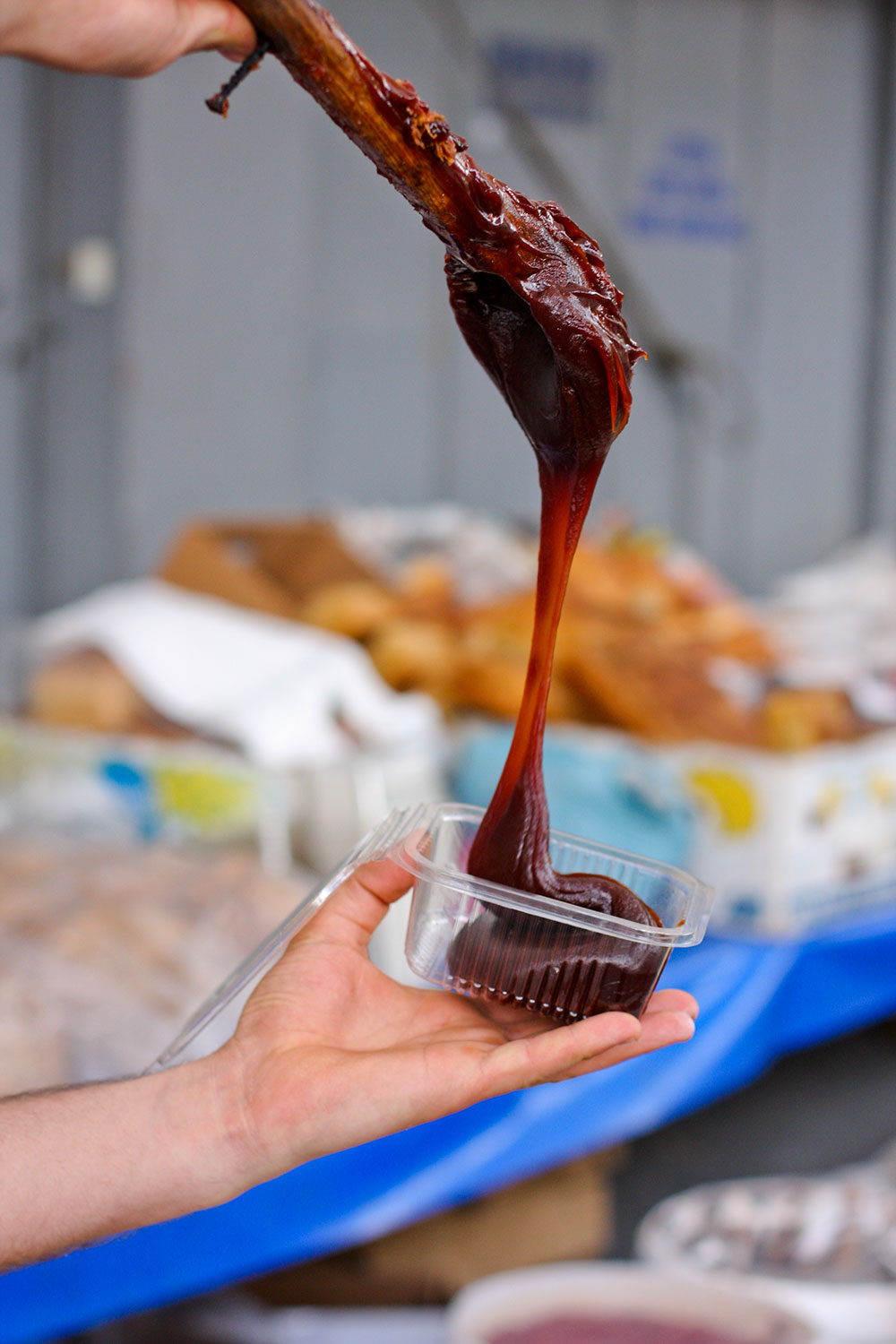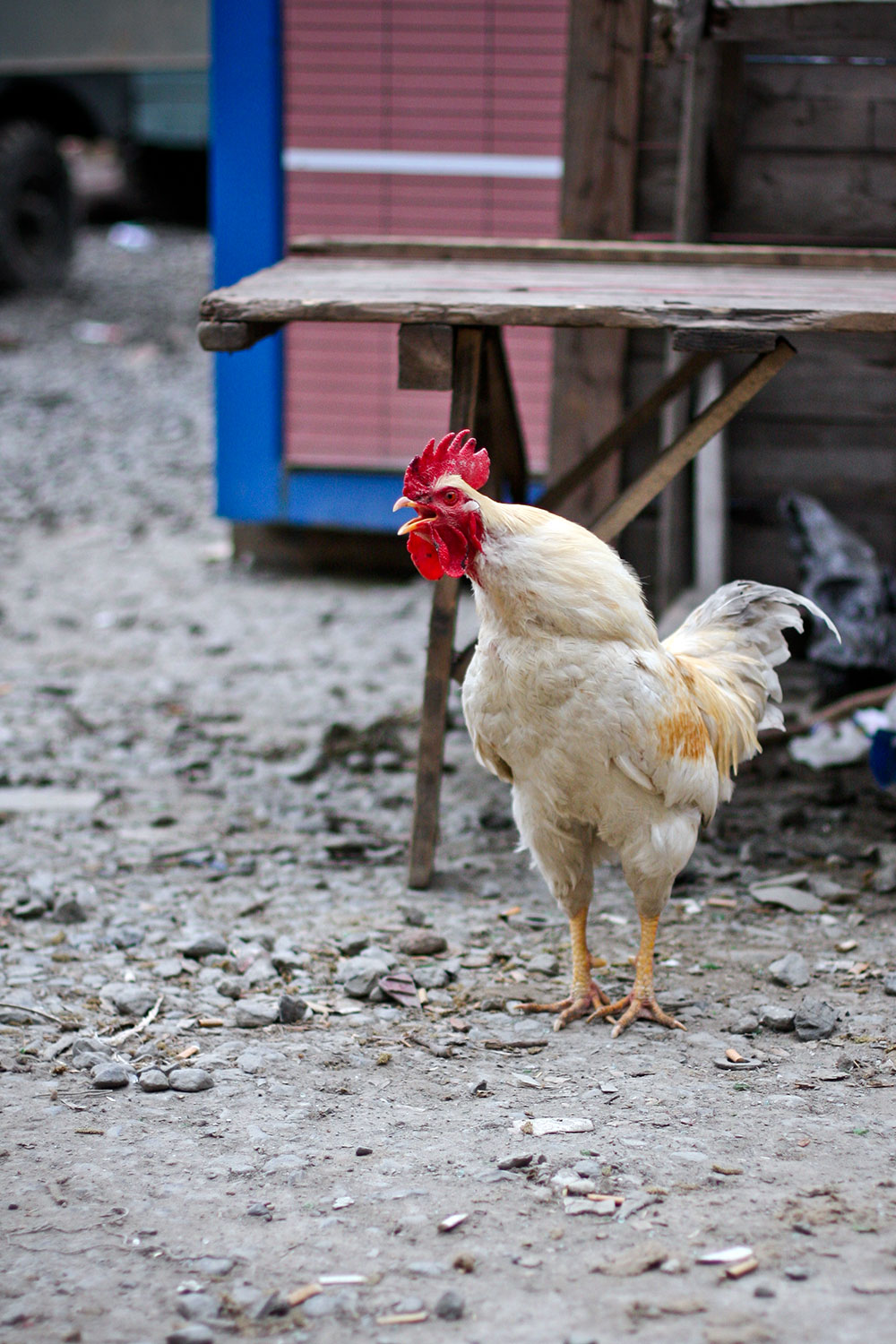 So I'm finally done shooting photos and decide to walk the market from one end to the other again and gather what I have been buying. I look up and see Mr. Haci's older son stuffing my shopping bags with gifts from their stand.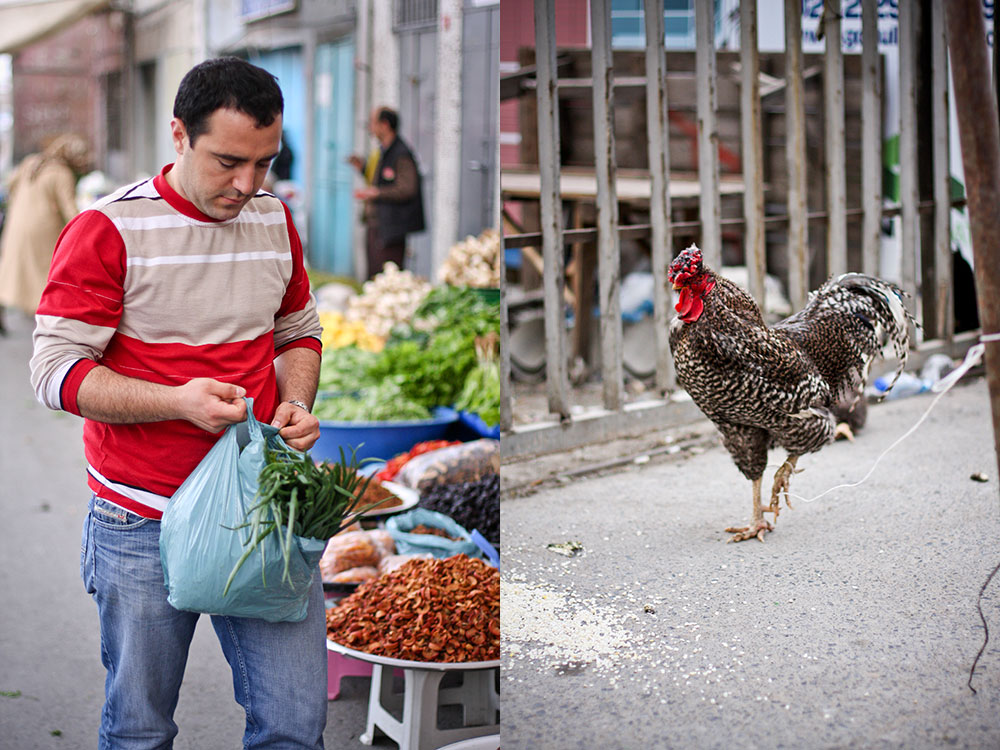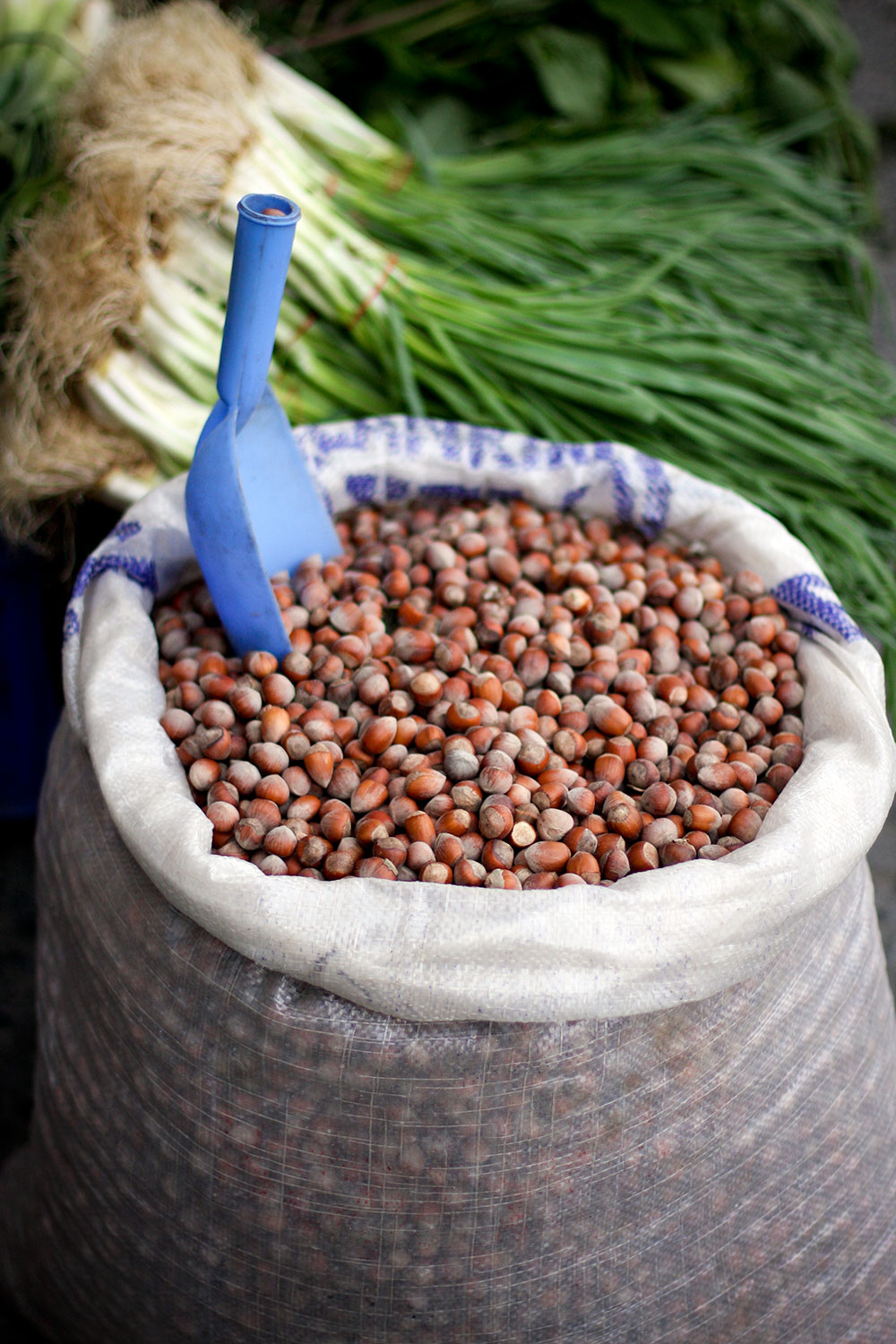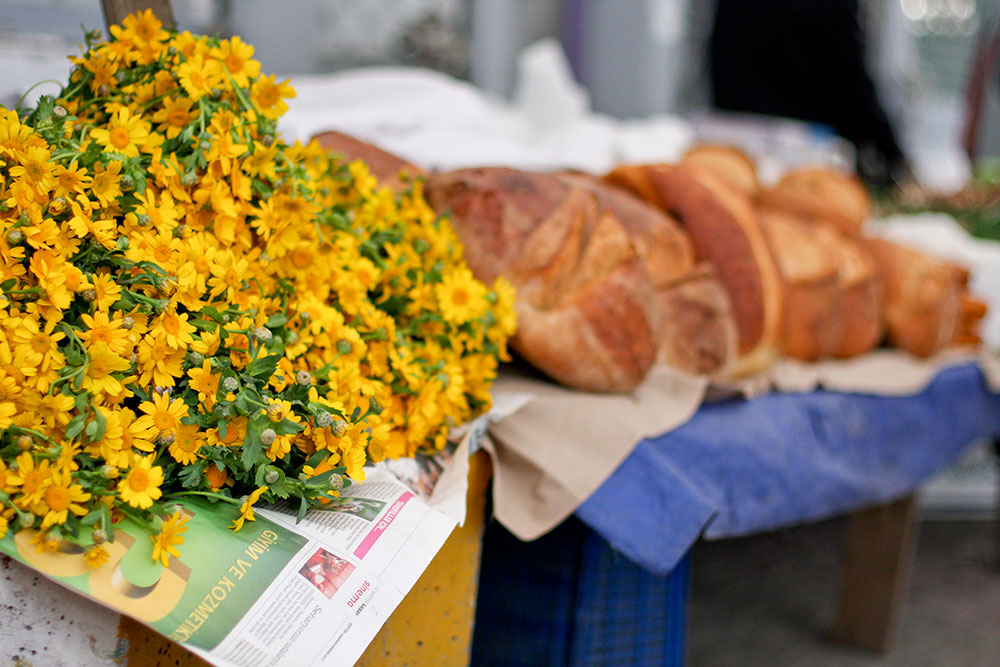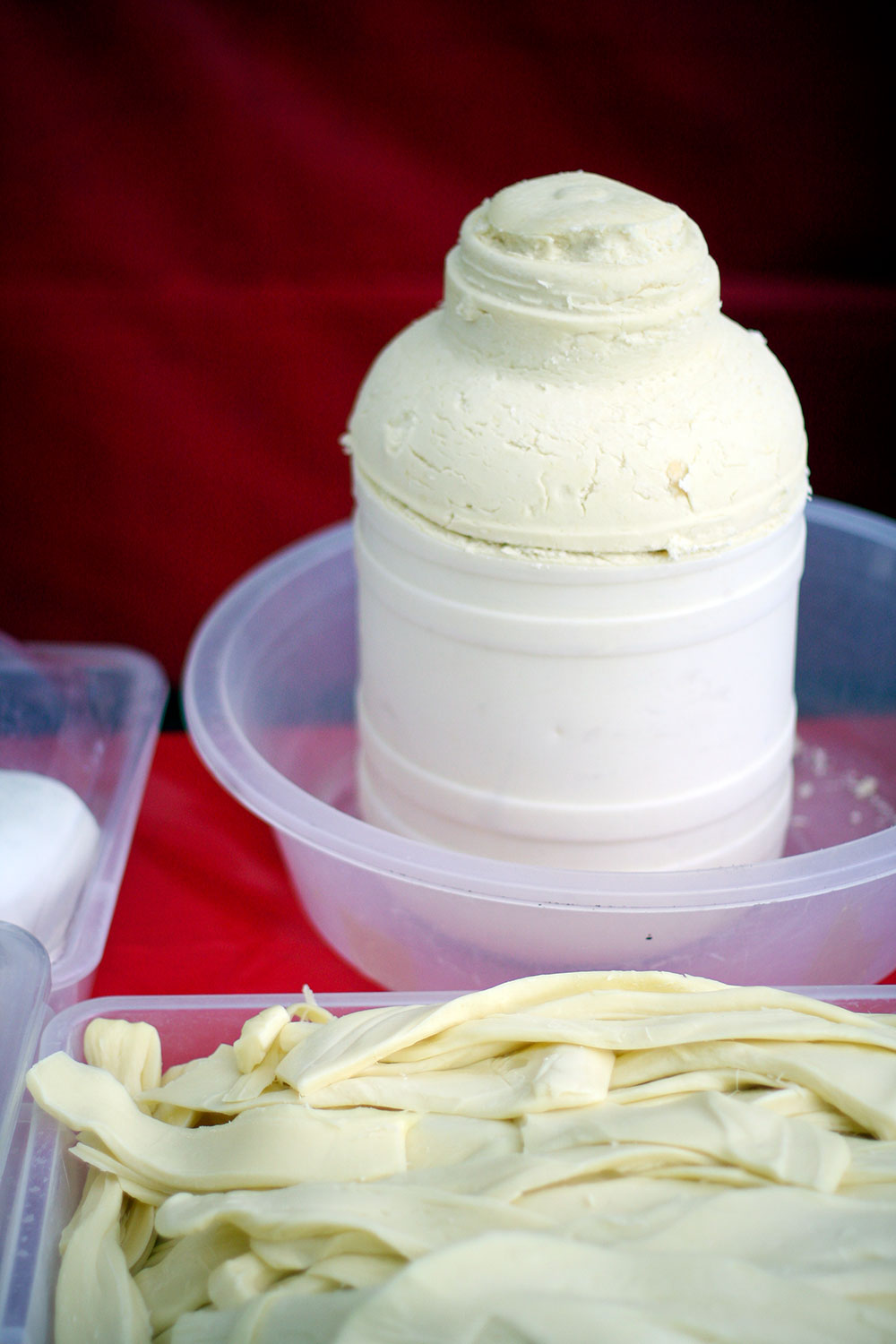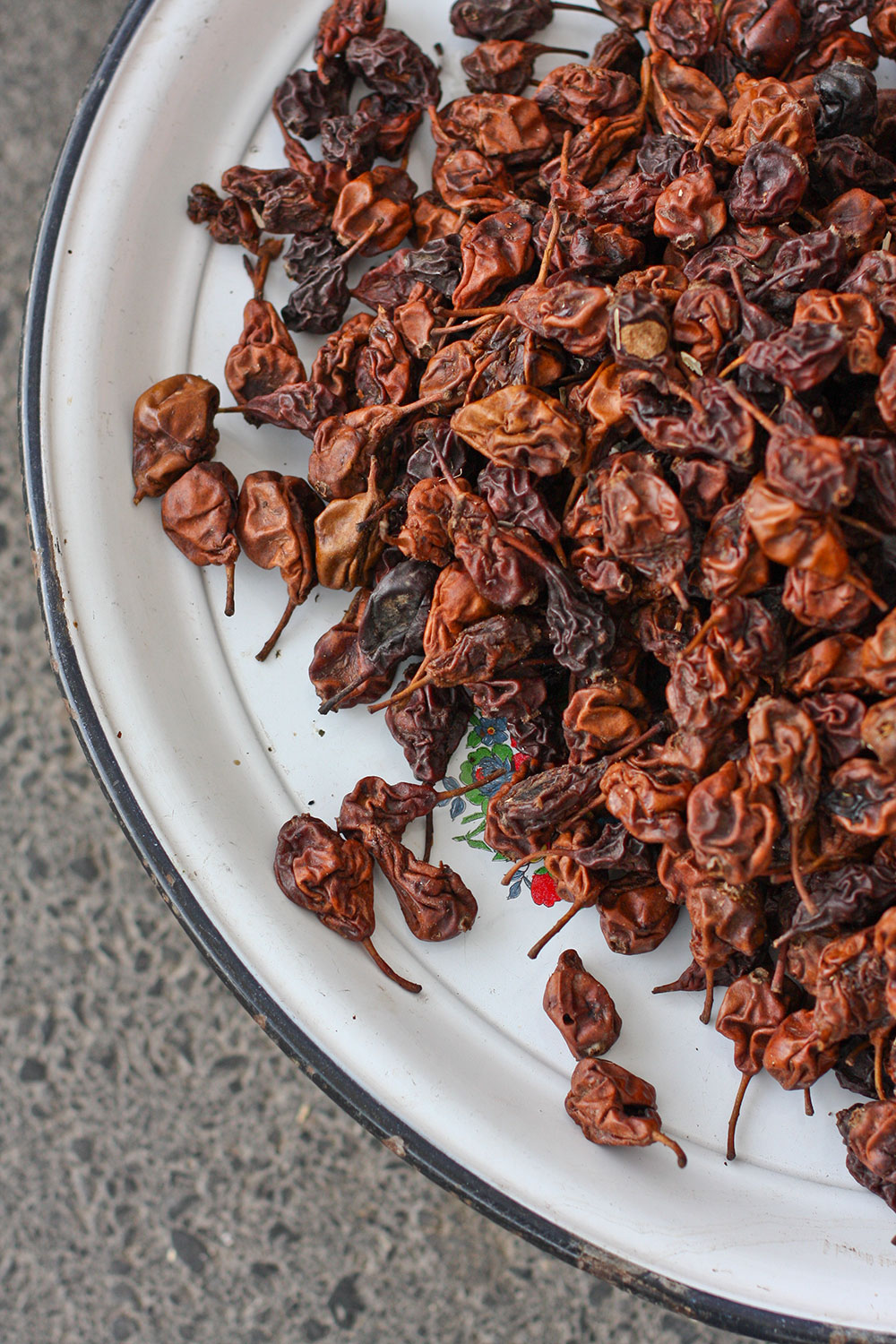 Dried mini pears and the cheese stand.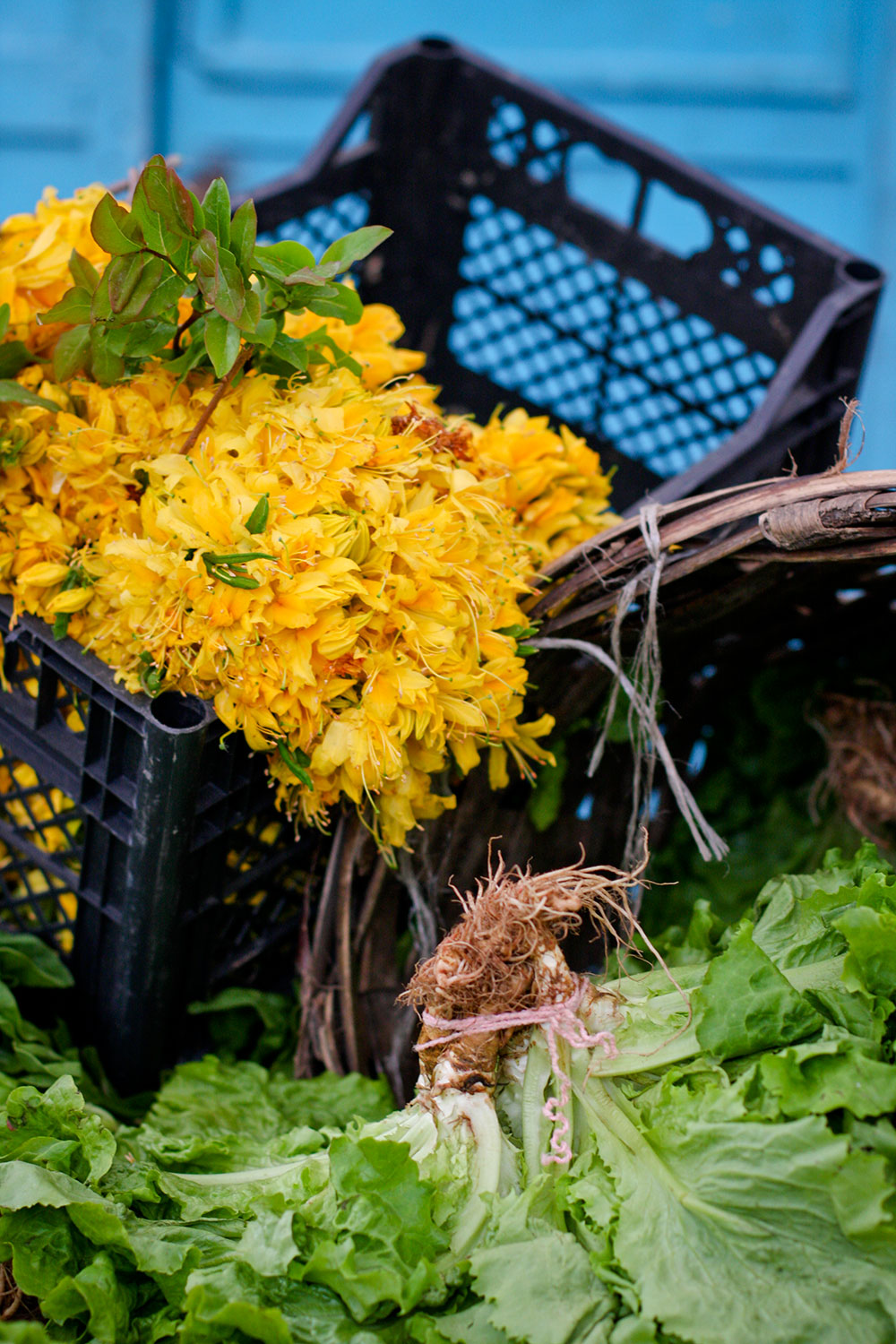 Corn bread!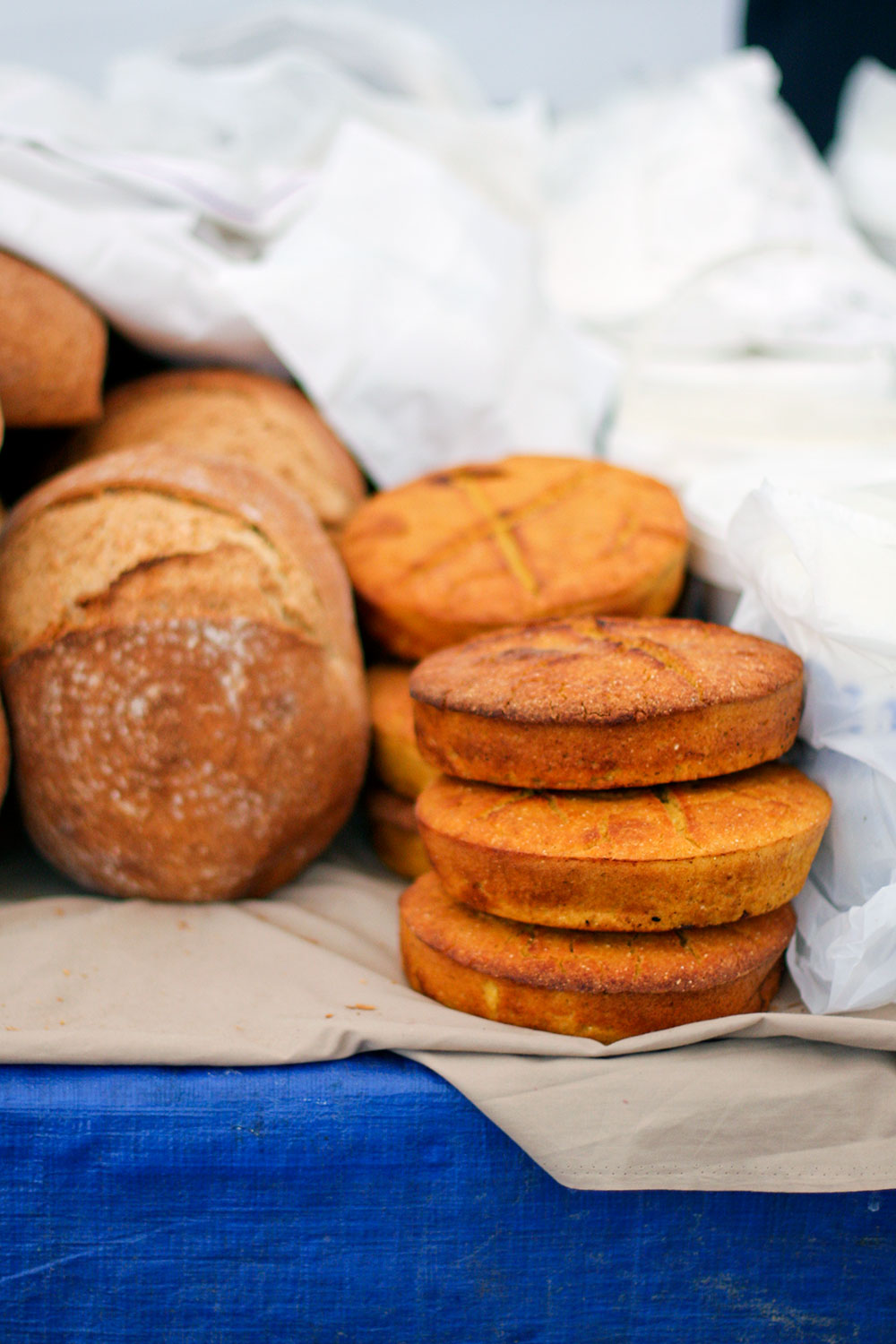 My mom's favorite. I quickly snatch one for her.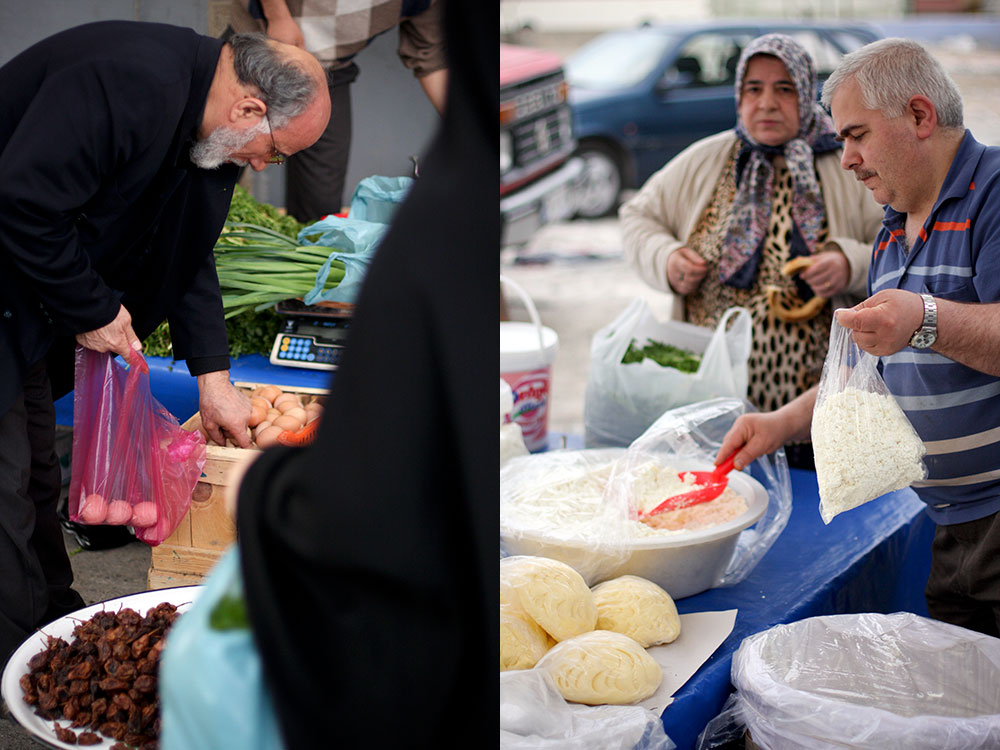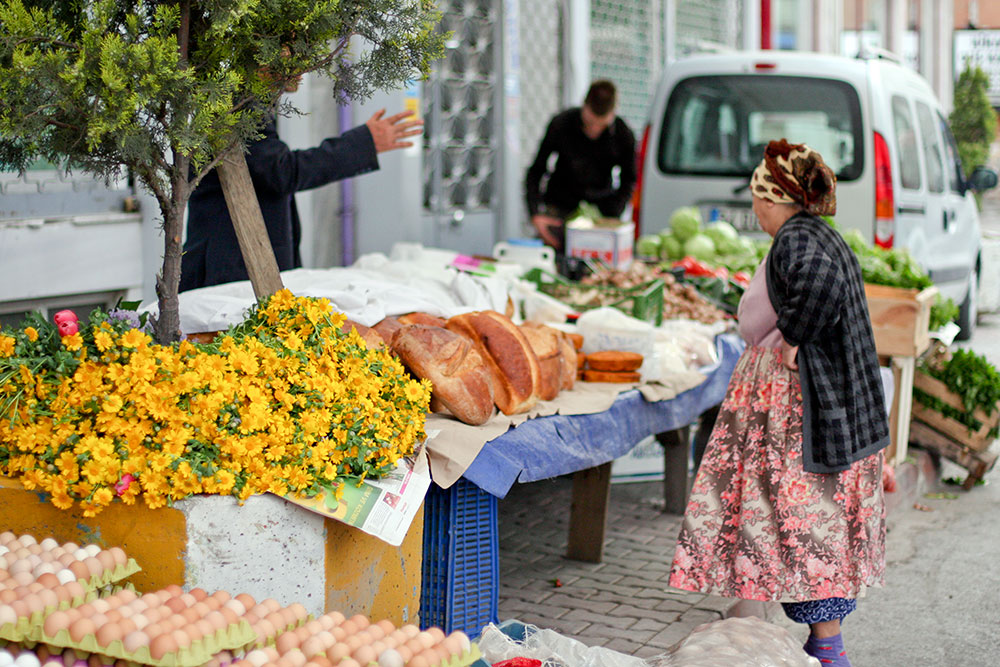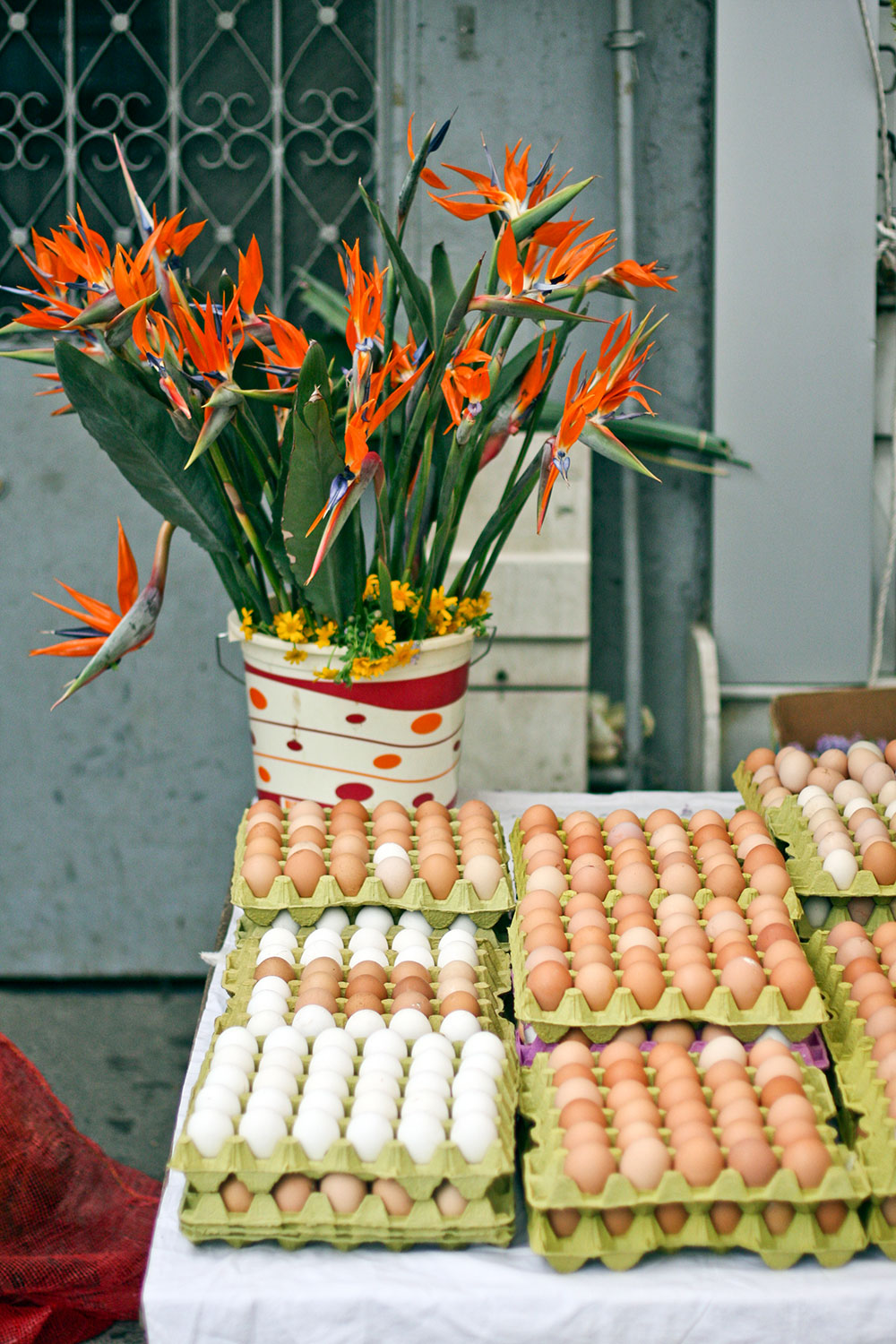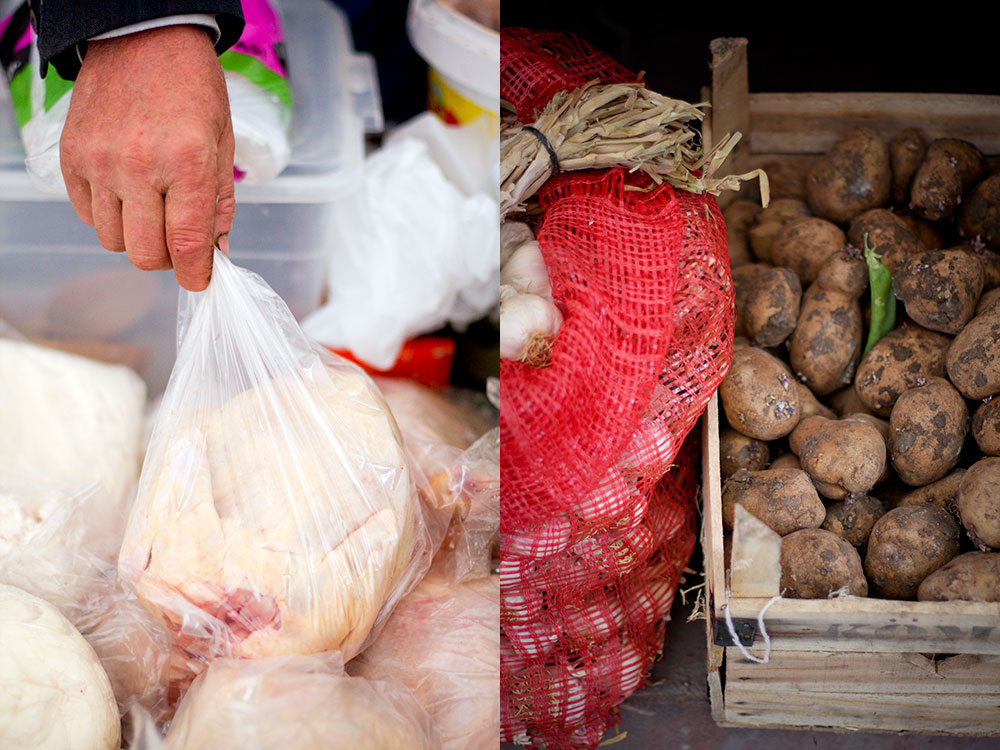 Dirty potatoes. Can you believe that they were still warm?
8:15 AM – I get into my car and drive off. The streets are empty and that is a first for me! That alone is worth waking up early on a Sunday morning.
8:30 AM – I am home at last. While the eggs are boiling, I take a couple of test shots. The deep-orange colored yolks look so good, I immediately stop taking pictures and start enjoying the breakfast.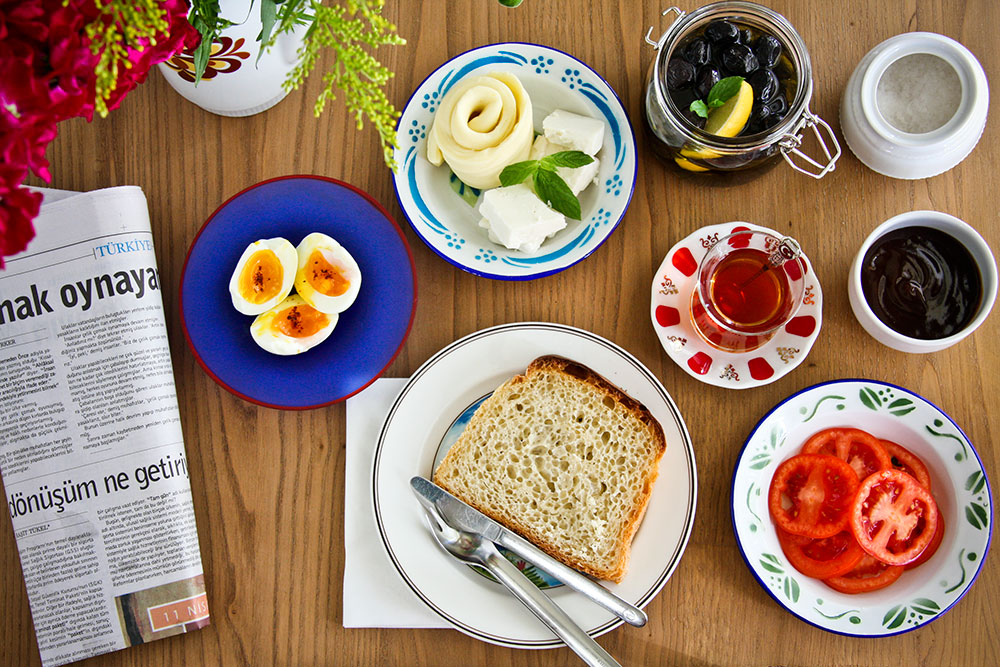 9:00 AM – Sunday paper on the left, the best black olives in the world on the right, I say to myself, this is how a perfect Sunday morning should be.
Kasimpasa Kastamonu Food Market
Address: Küçük Piyale Mahallesi, 34440, Toprak Tabya Sk. 28-30, 34440 Beyoğlu/İstanbul (map)

Open Sundays 6AM – 6PM (the earlier you get there, the better, as most of the stalls will be emptied by noon)