It was right after my graduation… Baking Fairy and I were residing at the foggy 22nd and Balboa in San Francisco. I was desperately looking for work, she was still studying… We needed a change, so we decided to take a trip to LA. To make the trip more enjoyable, we decided to take Highway 1. I guess it added a couple of exhausting hours to the trip, but it was one of the best 8 hours ever.
Right after the amazing Carmel (which is my dream spot after retiring), we stopped at a restaurant called Nepenthe. We fell in love with The Big Sur right then and there. It was exceptionally foggy and we felt like we were eating above the clouds. The restaurant has a live camera; take a look here. The Phoenix Shop located just below the restaurant had an amazing selection of soaps, pottery, fine art and other very tasteful items.
On my second visit to this restaurant, I remember trying one of the appetizers called the Castroville Artichoke. It is basically a poached and chilled artichoke with balsamic vinaigrette on the side.
When my father brought the above poached (and chilled) artichoke to work yesterday and started telling me about how incredible it is that you can find a million ways to eat an artichoke, the appetizer I ate at Nepenthe instantly came to my mind. It was definitely not an earth shattering food experience; it just reminded me how much I missed California.
For the vinaigrette, I used balsamic vinegar, olive oil and white pepper.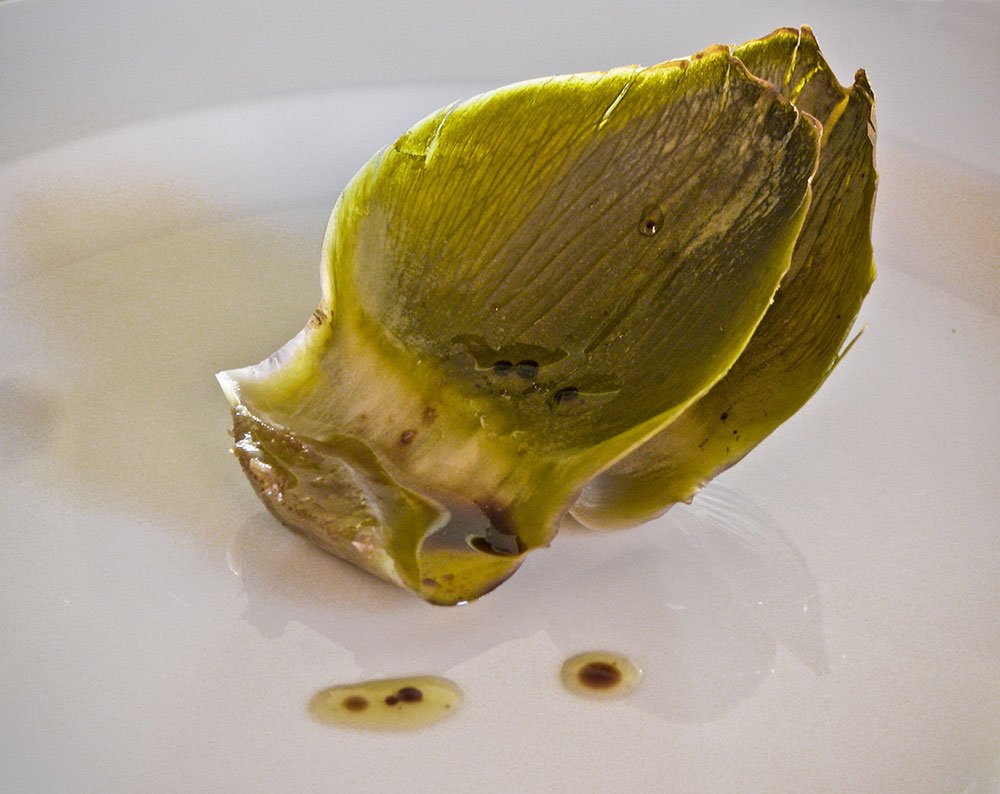 You can find Martha's favorite vinaigrette here, or you can go wild with a citrus-basil vinaigrette or a vegan fat-free raspberry vinaigrette.