It is hot hot hot in İstanbul. Even Ralph had to wear a hat to protect from the sun.
Hot, humid, chilly, rainy, foggy, snowy… we (including Ralph) really don't mind at The Mansion. As long as we breathe, we eat. Whatever falls (or shall I say starts to fall) on the ground, Ralph grabs it. Then we discuss the latest trends in dieting. Next thing you know, it is tea time. And we eat again. Ralph eats all the crumbs and takes a huge gulp from the pool. Back to the discussion on dieting… until dinner. Ralph is licking the tiles tirelessly…
It is dinner time. Ralph is strategically placed under the person with the highest probability of scattering food on the ground. Dinner starts.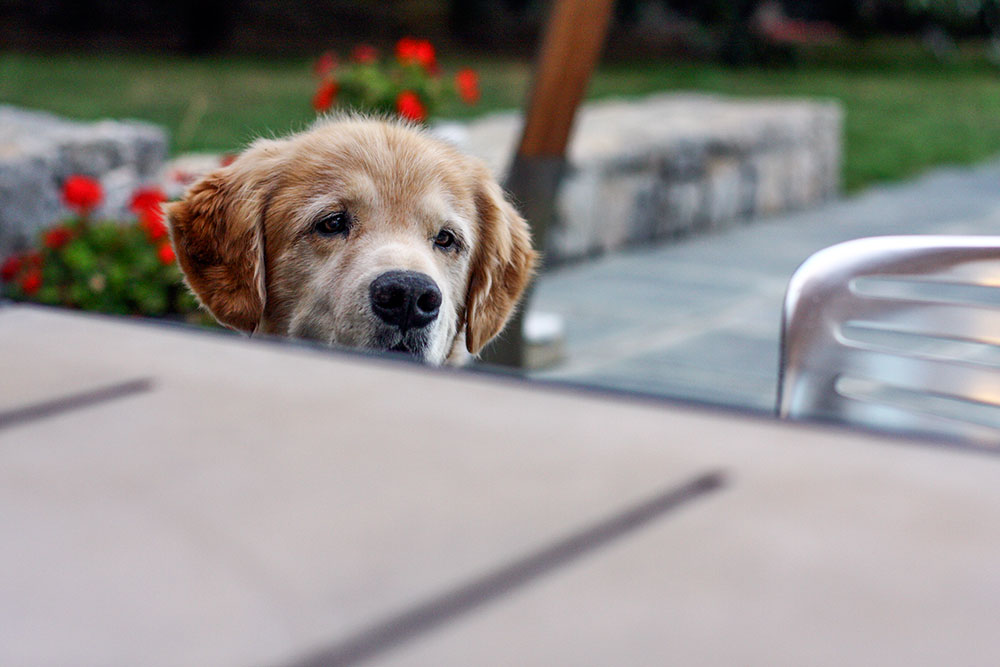 Ralph's eyes are fixated on each bite. Dinner is over. Ralph is tired.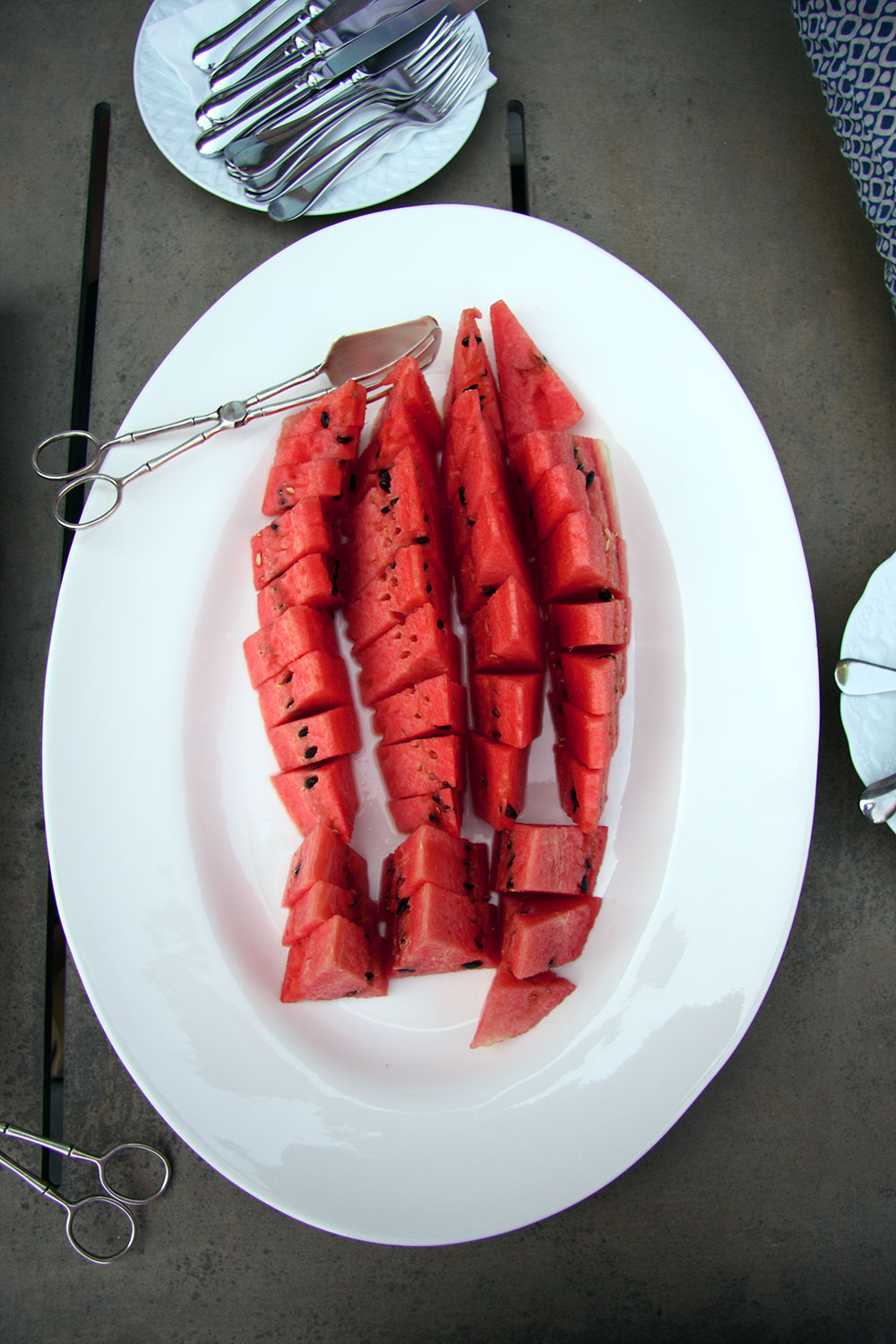 Typical day at The Mansion.