My father has the strictest morning routine I have ever seen. He wakes up at 6:30 AM, goes for a 45-minute walk, takes a shower, eats his breakfast and he's on his way to work at 8:00 AM sharp. This has been his routine for as long as I can remember. Stricter than his morning routine is the list of things he eats at breakfast. A slice of toasted bread, green and black olives (four of each), a thin slice of Gruyere, a thick slice of white cheese (rest of the world calls it Feta cheese), a teaspoon of Swiss honey, tea with lemon (sweetened by the remnants of honey left on the teaspoon) and a small bowl of cherry tomatoes, which are peeled by my unbelievably patient mother. One would assume that his son would have acquired a somewhat similar breakfast habit.
I am a terrible son. I watch, but not learn. I don't eat anything when I wake up. I go straight to the coffee machine and watch the walls while the drips fill the pot. Give me a plate full of crepes stuffed with chocolate gelato and smeared with dulce de leche and I'll just stare at it with an empty look. I might shrug, too.
I know it's bad. Very very bad. But this was all before Ozlem came along and introduced me to her line of vegan smoothies. This strawberry smoothie is my current favorite.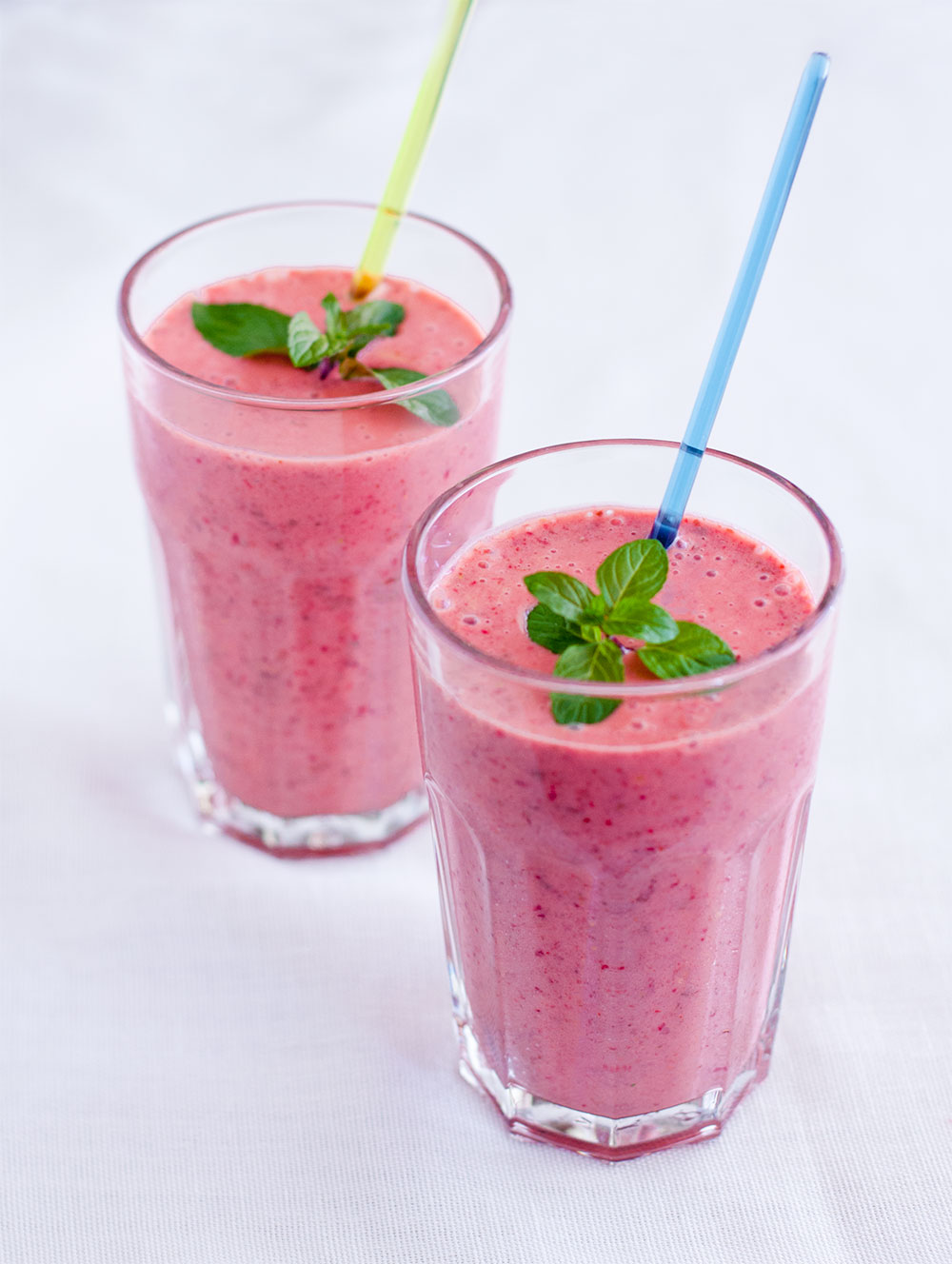 Flaxseeds, strawberries, coconut milk, a ripe banana, a dash of grape molasses and a couple of chocolate mint leaves (yes, the kind I grow in my balcony is called "chocolate mint" and it does smell like chocolate). This smoothie not only treated my breakfast disorder, but also provided a loving home for the bananas that were almost fermenting on my kitchen counter.
Ozlem says the ideal sweetener for a vegan smoothie is agave syrup, but we didn't have it that morning so we used grape molasses instead. You can also use dried fruits such as dates, apricots and prunes. Also, placing the banana in the refrigerator the night before helps thicken the smoothie.
I still have my coffee in a gigantic mug every morning, but I also drink something exceptionally nutritional, too. My father is so proud.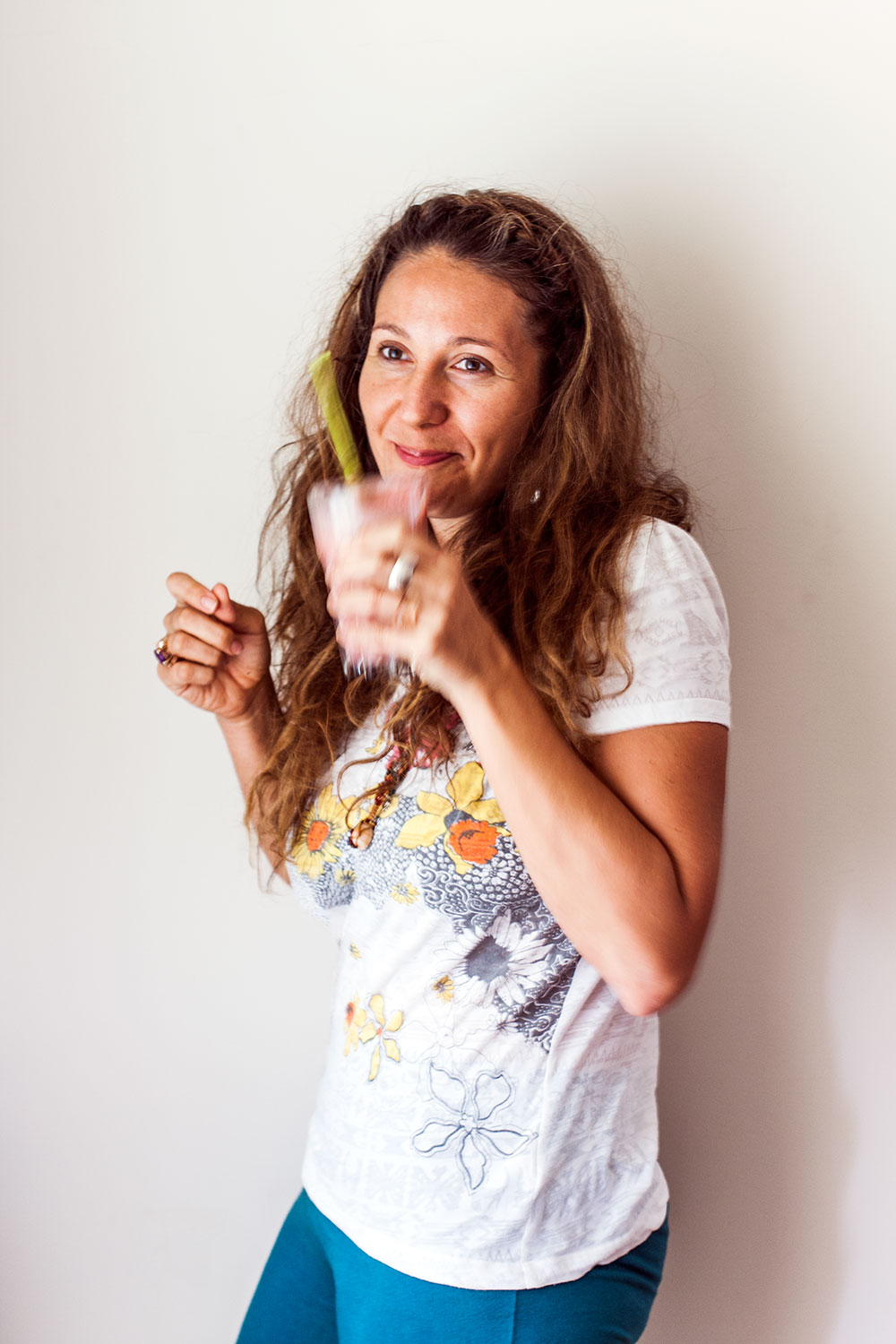 VEGAN STRAWBERRY SMOOTHIE
2 servings

Ingredients
4 tsp flax seeds
2 ripe bananas (preferably cold)
1lb strawberries
1 cup coconut milk (or soy milk)
1 tbsp grape molasses (or agave syrup or 2 dried apricots/prunes/dates)
4 mint leaves (plus more for decoration)
Method
Put all ingredients into a blender and blend on high speed for 30 seconds or until smooth.
Pour into glasses, garnish with mint leaves and serve.