One rushed afternoon in San Francisco, I took a bite of this croissant at Tartine Bakery, leaned back in my chair and thought: "How wonderful the world would be if there was a Tartine in every city." Of course, we would then need to clone Chad Robertson. Multiple times. An even more wonderful world.
A somewhat selfish but definitely more reasonable version would be: "How wonderful my world would be if there was a Tartine in Istanbul, preferably on the corner of my street." I'd come home every day with a sourdough loaf under my arm, stop by every morning for a croissant and probably have brunch there every Sunday for the rest of my life.
I knew I'd feel this way, so when I started looking for a place to stay, I did my best to find a decent one within walking distance of Tartine. The area has changed a lot since I last visited, but one thing remained the same: Not a single decent B&B within my price range. I wanted nothing more than to have breakfast there every day, but I can't even bear the thought of spending 20 minutes on a bus in the morning. Not before my third coffee.
Sadly, I visited Tartine only once. And I ate all I could.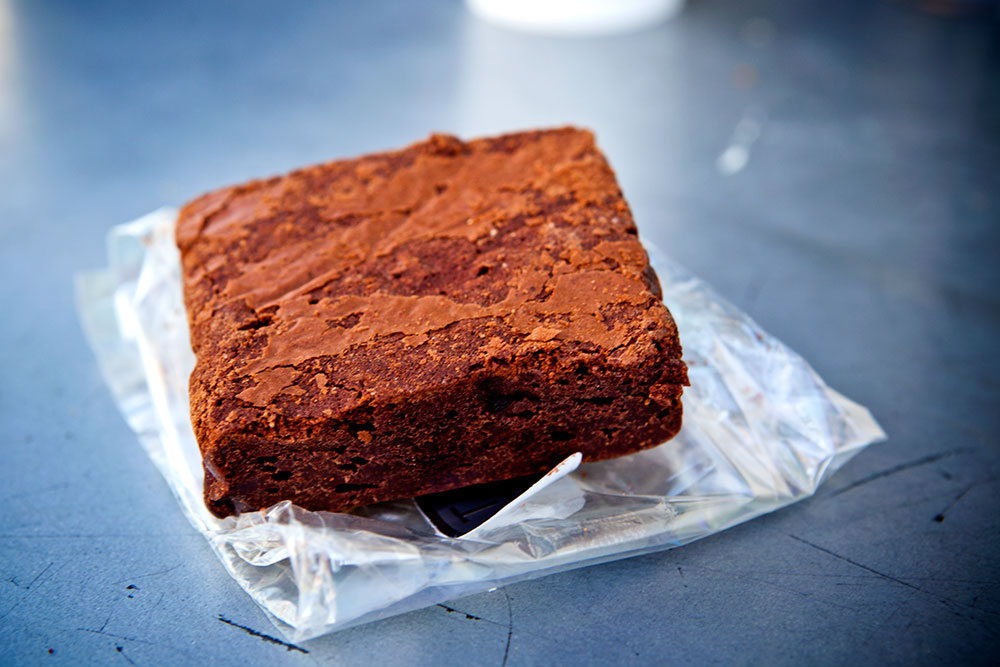 The sourdough croissant was amazing. So was the brownie.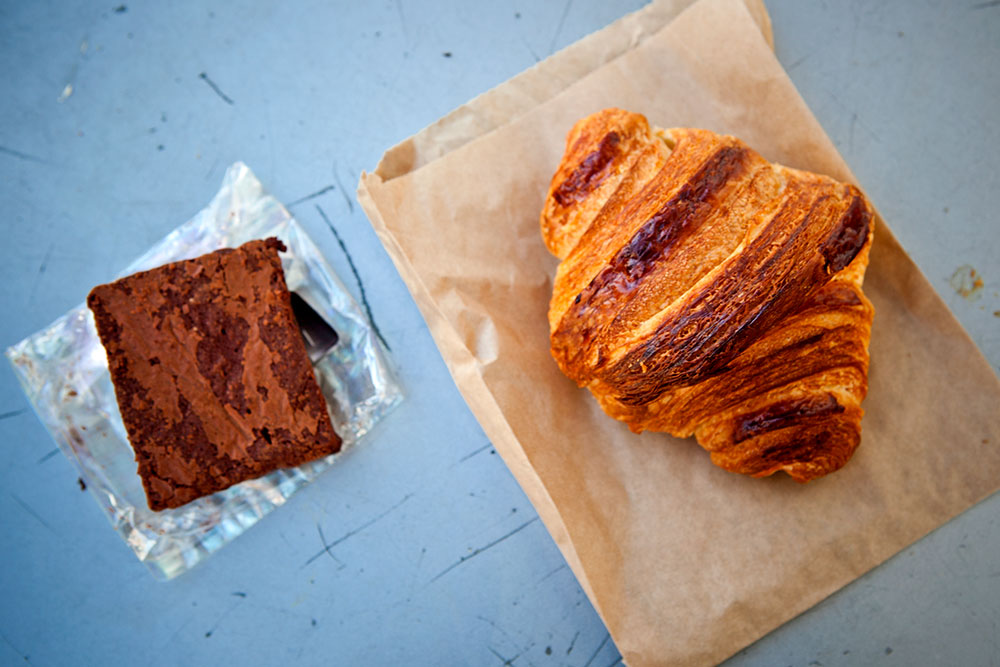 I've never tried a sourdough croissant at home, but both are things I can bake with very satisfying results.
I was there for the bread.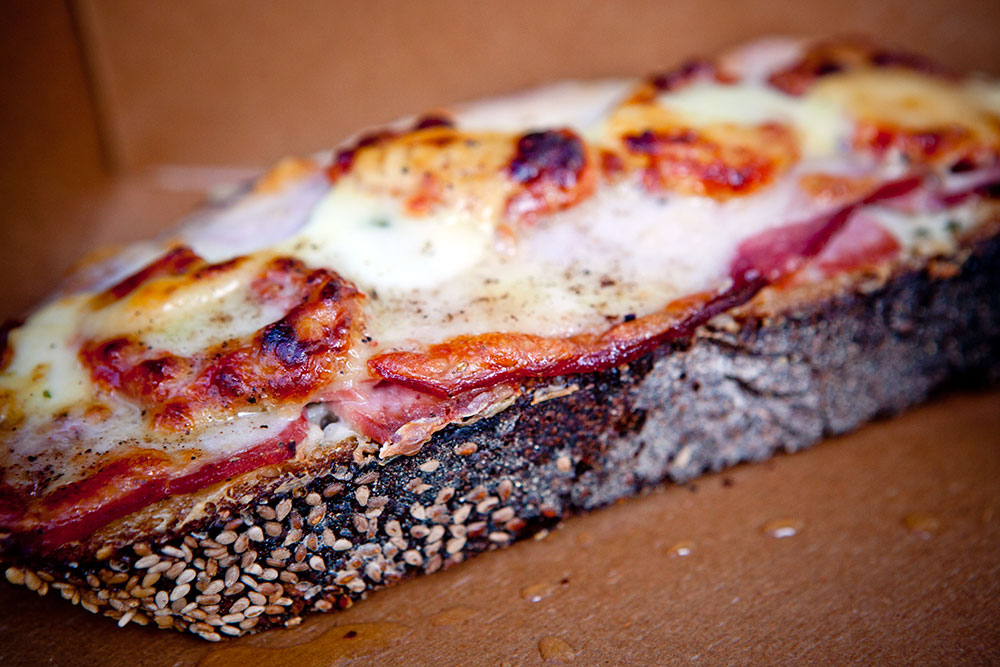 Even though I had a soft-serve ice cream at Bi-rite Creamery on my way on top of a light lunch an hour ago, I also ordered a Croque Monsieur and a Jambon Royale & Gruyère.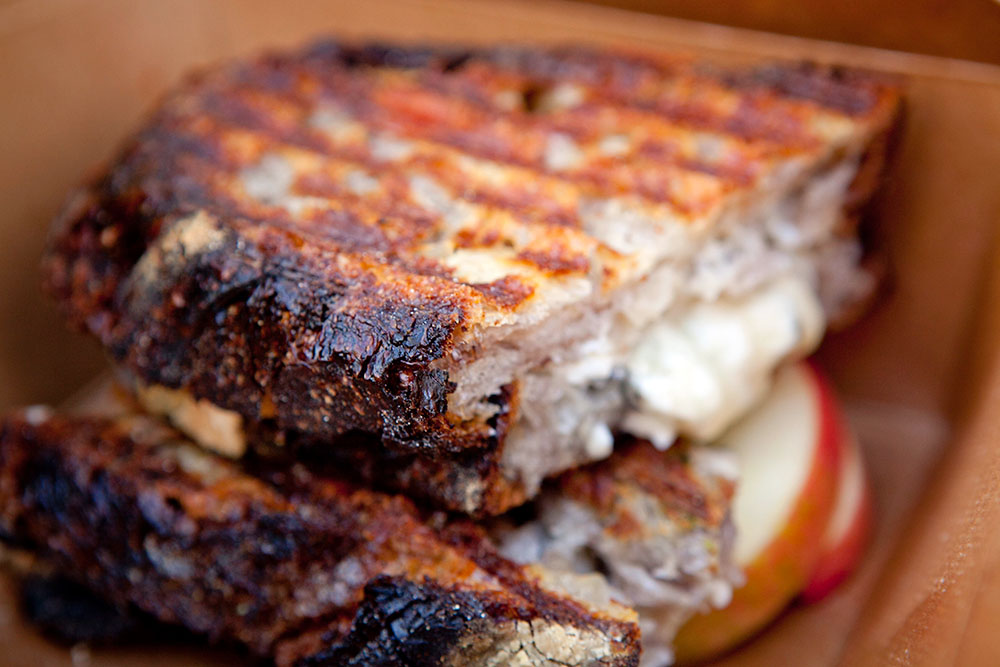 Both were exceptional.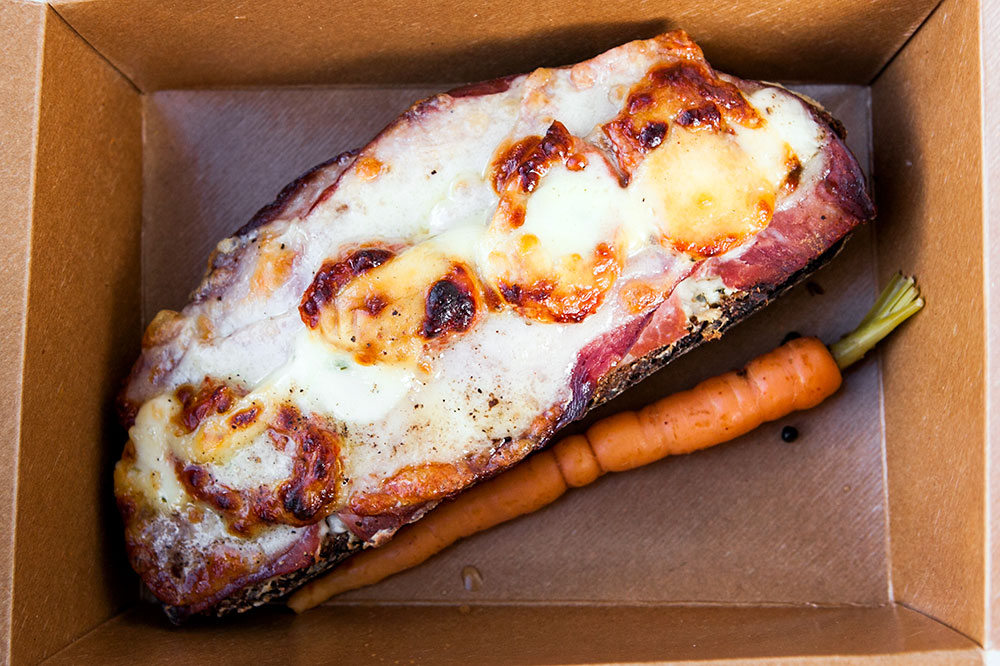 Here's the menu. Choose if you can.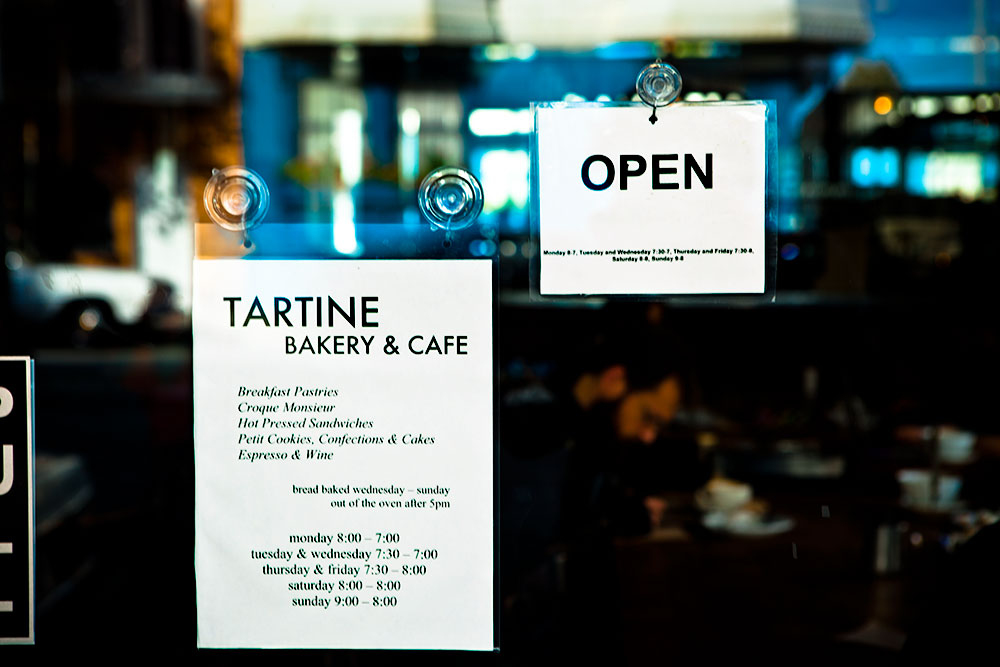 TARTINE BAKERY
600 Guerrero St
San Francisco, CA 94110
(415) 487-2600
BAR TARTINE
561 Valencia St
San Francisco, CA 94110
(415) 487-1600
Right next to Tartine Bakery is Pizzeria Delfina. The best pizza I've ever eaten. And they serve one of my most favorite drinks in the world – Dublin Dr. Pepper. I'm so glad I drank two bottles and brought one back home as it no longer exists. I'll write more about Delfina in a separate post.
BI-RITE CREAMERY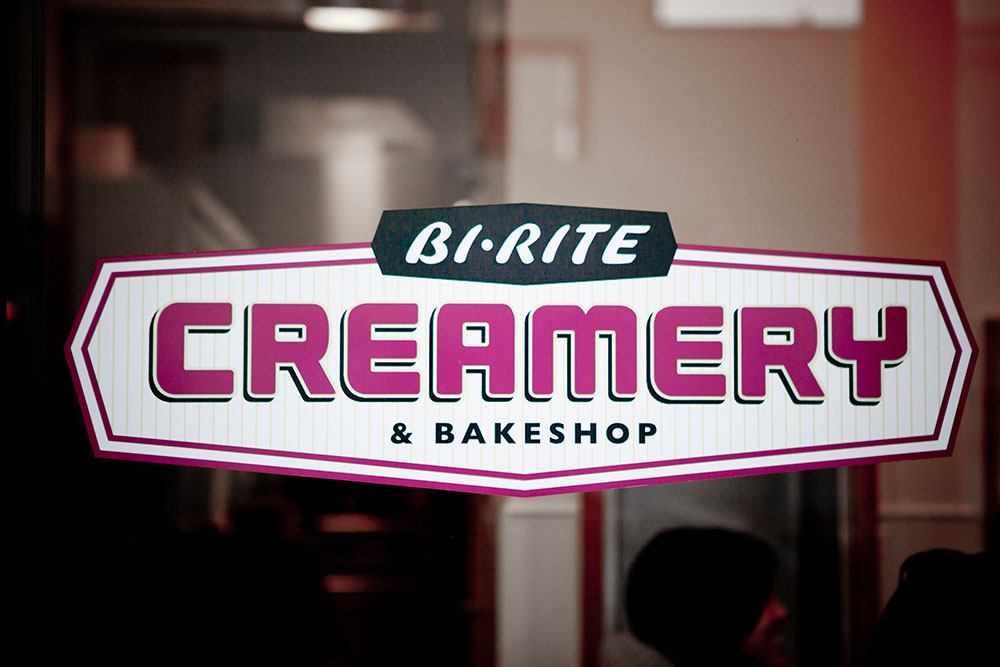 Actually, right after I hopped out of the bus, my first mission was to try as many flavors as I can at Bi-rite Creamery.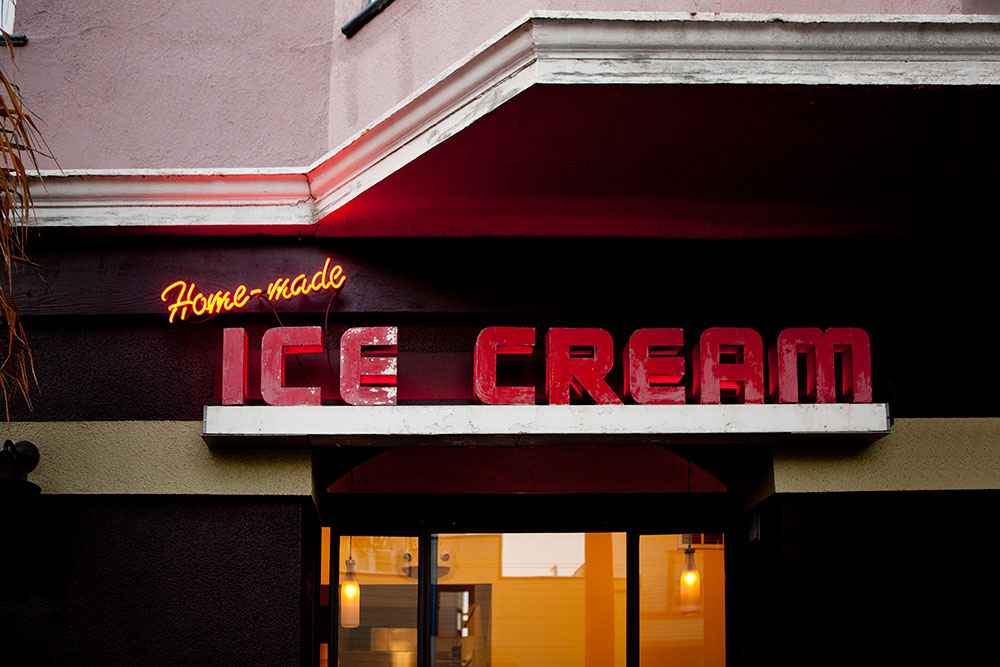 Instead of tubs of ice cream bursting with seasonal fruit, I was greeted by a huge line. We had so many things planned for the day, so I had to settle on a soft-serve, which was sold from a separate window with only a few people in line.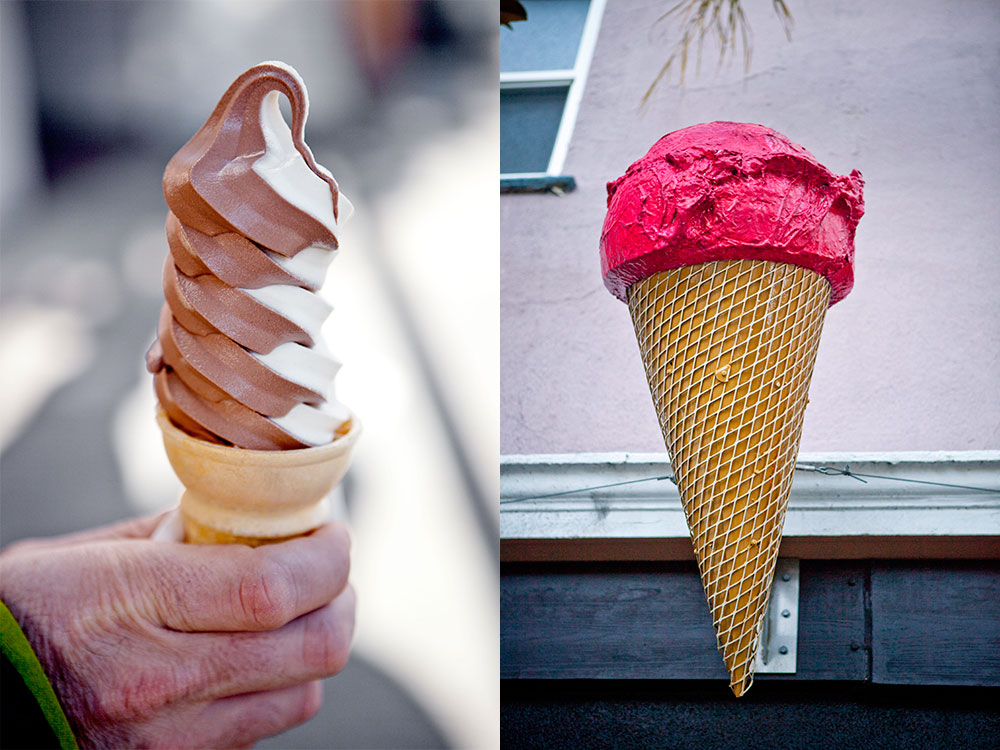 The ice cream gods must love me. Because right after our second lunch at Tartine and a few stops here and there, guess what we didn't see as we were walking towards the bus stop?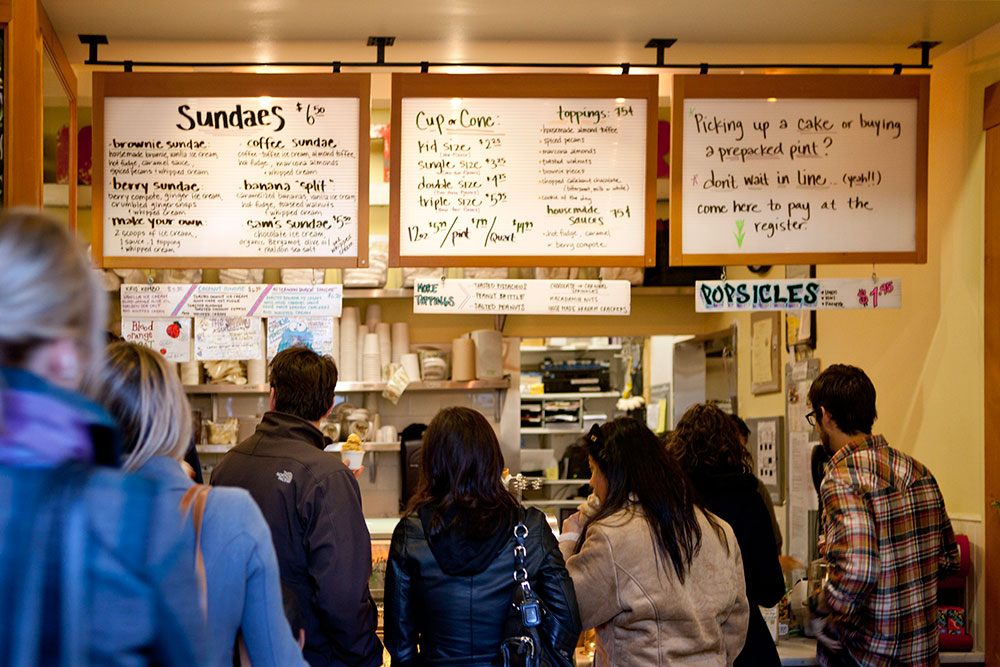 A line.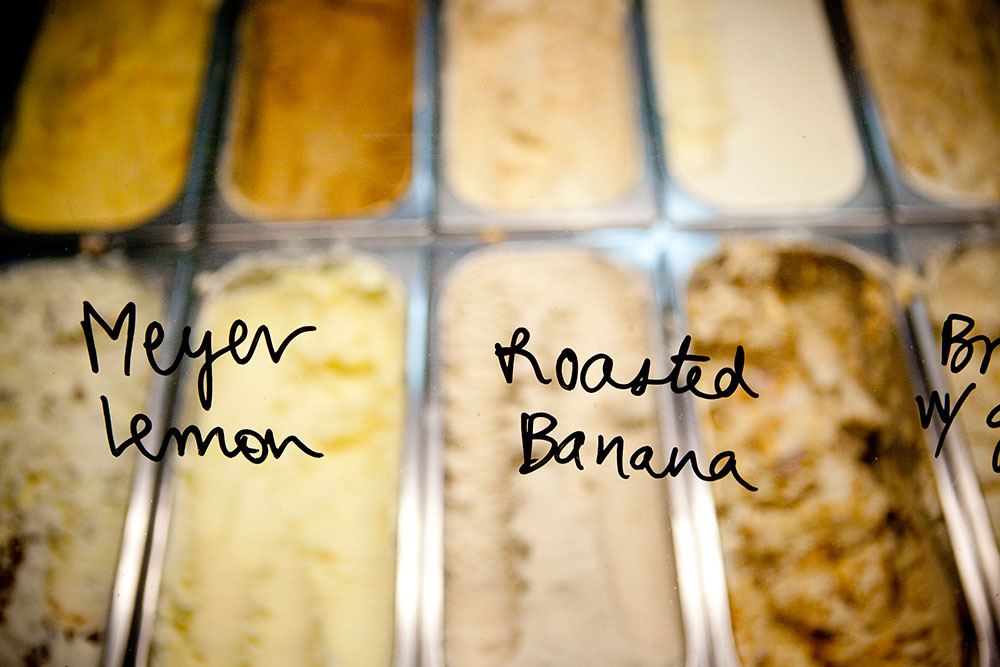 Guess what I did.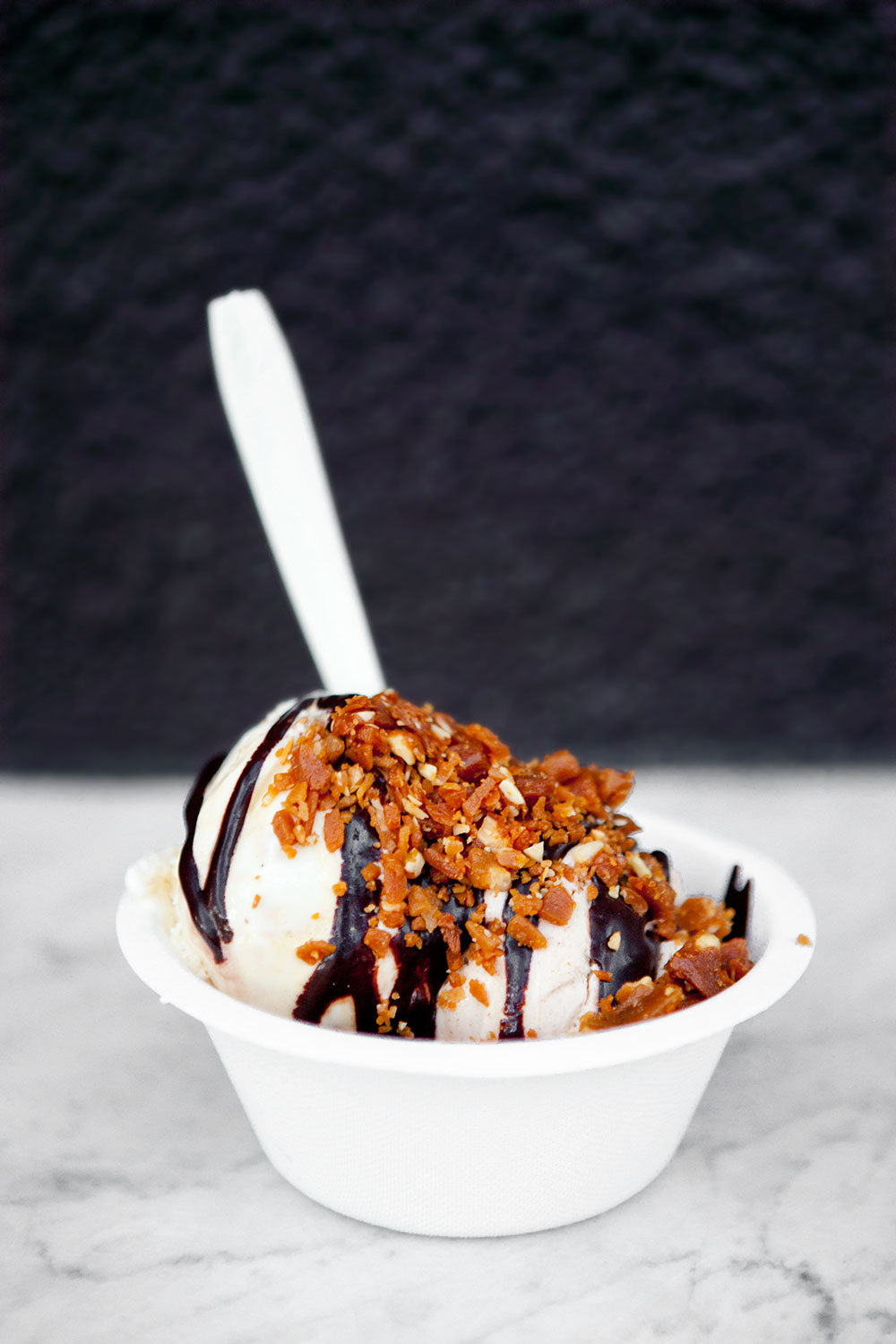 Roasted banana ice cream with fudge sauce and almond toffee. Want the recipe? Their book came out last month. Also, take a look at their video. They make a lot of ice cream.
BI-RITE CREAMERY
3692 18th St
San Francisco, CA 94110
(415) 626-5600
BI-RITE MARKET
3639 18th St
San Francisco, CA 94110
(415) 241-9760
HUMPHRY SLOCOMBE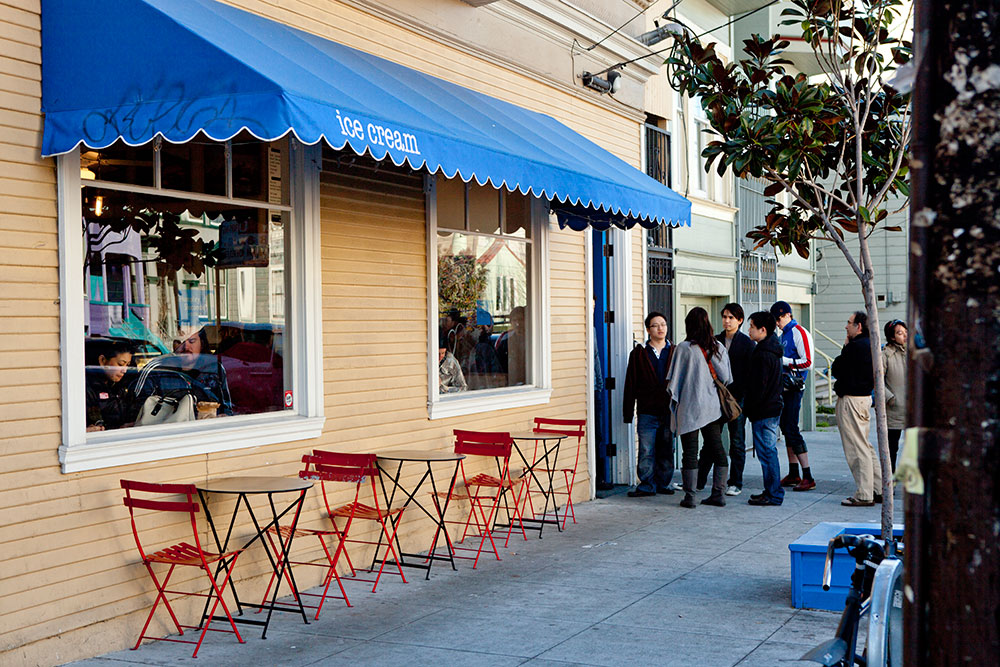 Speaking of lines, this was the scene after a 20-minute walk, before which I had to spend another 20 minutes trying to convince my diabetic friend that we absolutely had to have ice cream at Humprhy Slocombe, too.
It didn't happen. Arghh! The things I'll eat on my next trip… By the way, their book just came out!*
* Ice cream gods must really really love me, because while I was editing this post, the door bell rang and there stood the mailman, with a box from Amazon. I swear to ice cream gods.
I can't wait to make Jesus Juice. I'll eat it while listening to "Billy Jean" at full volume.
HUMPHRY SLOCOMBE
2790 A Harrison Street (corner of 24th)
San Francisco, CA 94110
(415) 550-6971
MONUMENT SF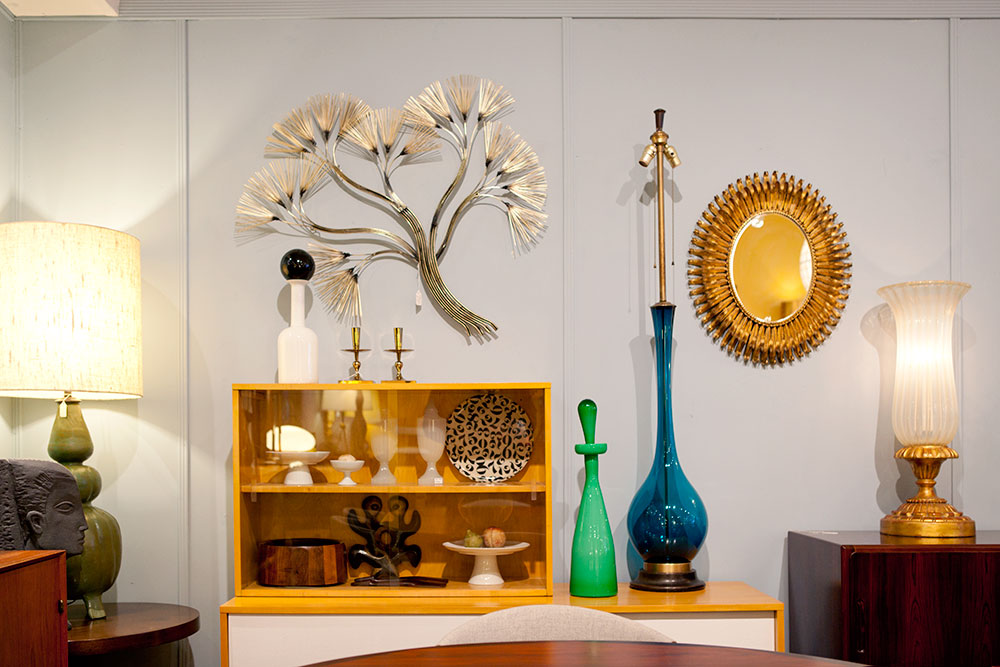 Ever since I started working on my cookbook, I've been shopping on eBay for props. Turns out I have insanely expensive taste. So when I say shopping, I really mean waiting. Waiting for the right price and praying for the crazy bidders to fall asleep on their couches. It is tough, especially on a starving cookbook writer's budget.
Two years of this torture made me an expert buyer. Name a thing and I'll tell you the price range.
Now, I didn't buy anything just because I'm already bankrupt, but Monument on Valencia has amazing pieces at very good prices. It is one of my most favorite vintage shops in San Francisco.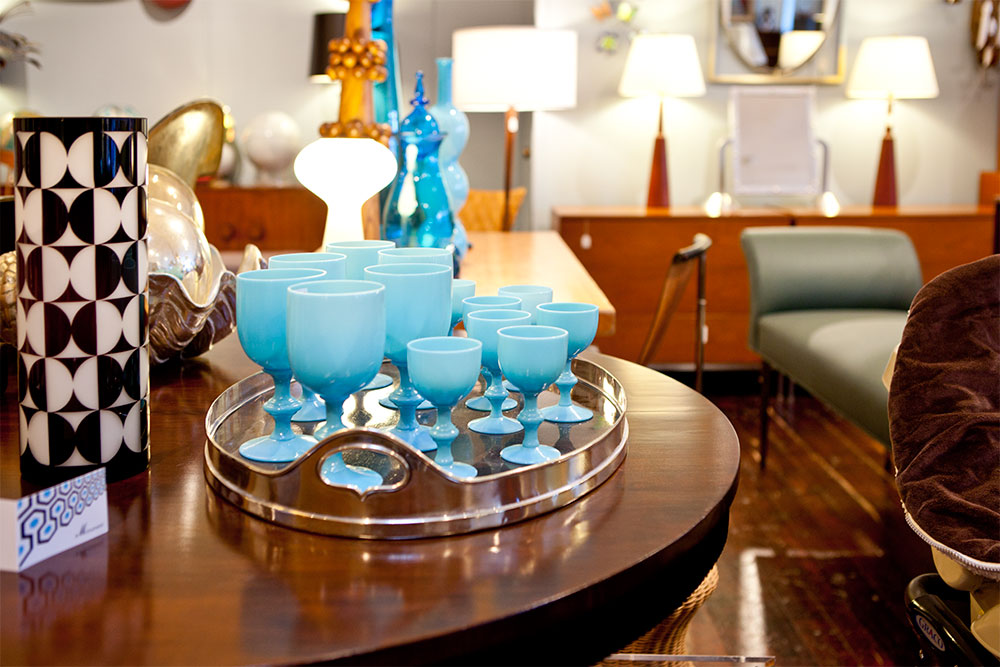 I'll be back when I'm rich.
MONUMENT SF
573 Valencia St.
San Francisco, CA 94110
(415) 861-9800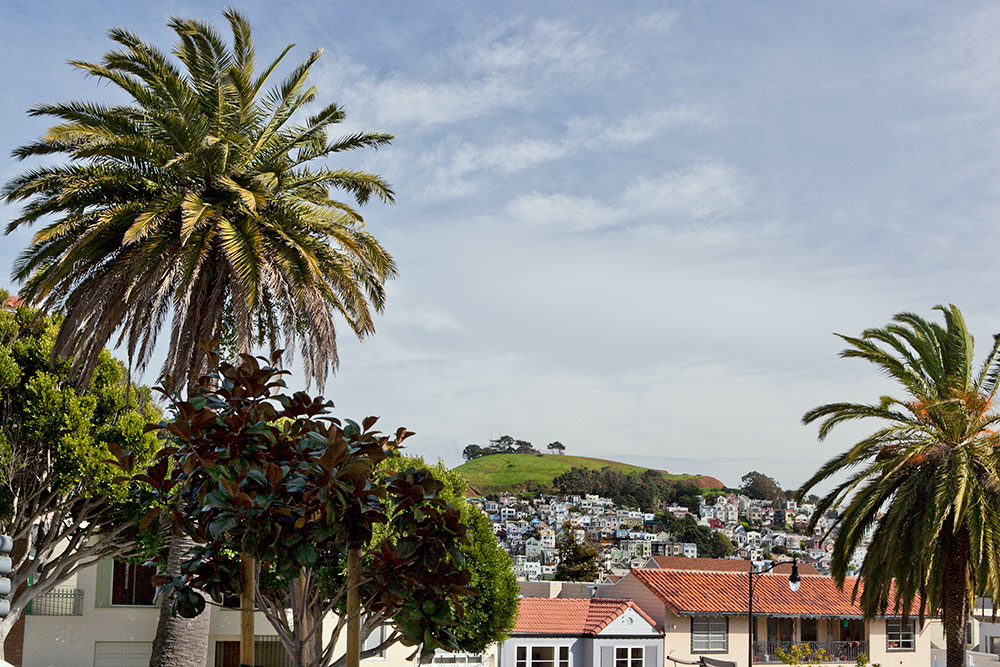 THE CURIOSITY SHOPPE
Another great little shop to visit while you're strolling down Valencia street: The Curiosity Shoppe.
Look what I saw on one of the walls! Wouldn't that be the perfect logo for my blog?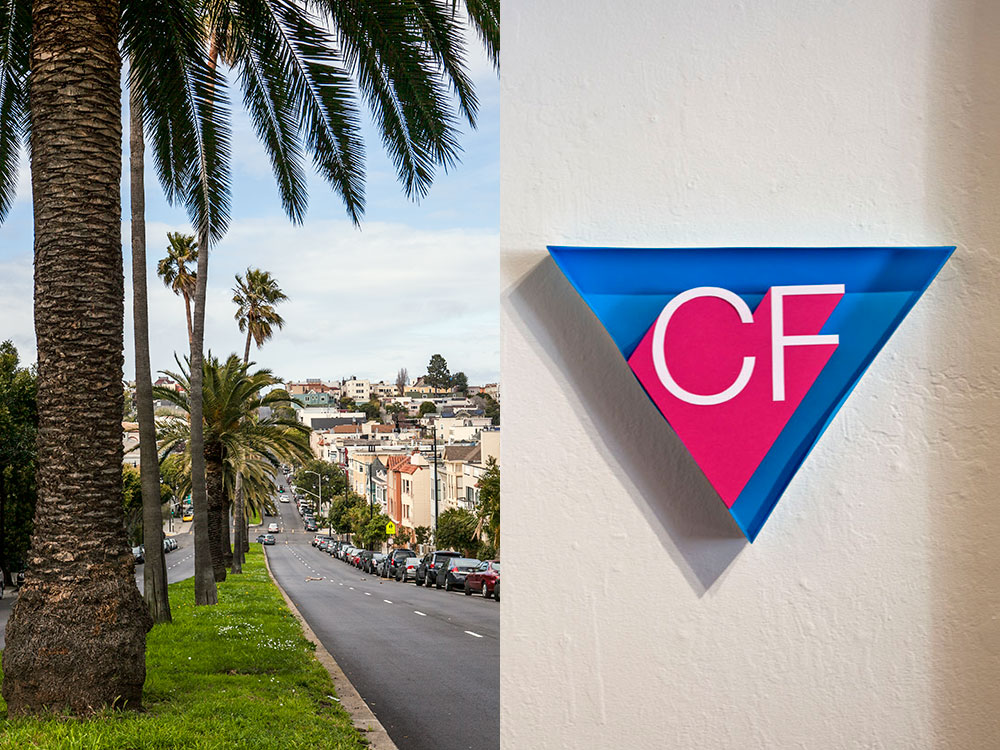 THE CURIOSITY SHOPPE
855 Valencia Street
San Francisco, CA 94110
(415) 671-5384
OMNIVORE BOOKS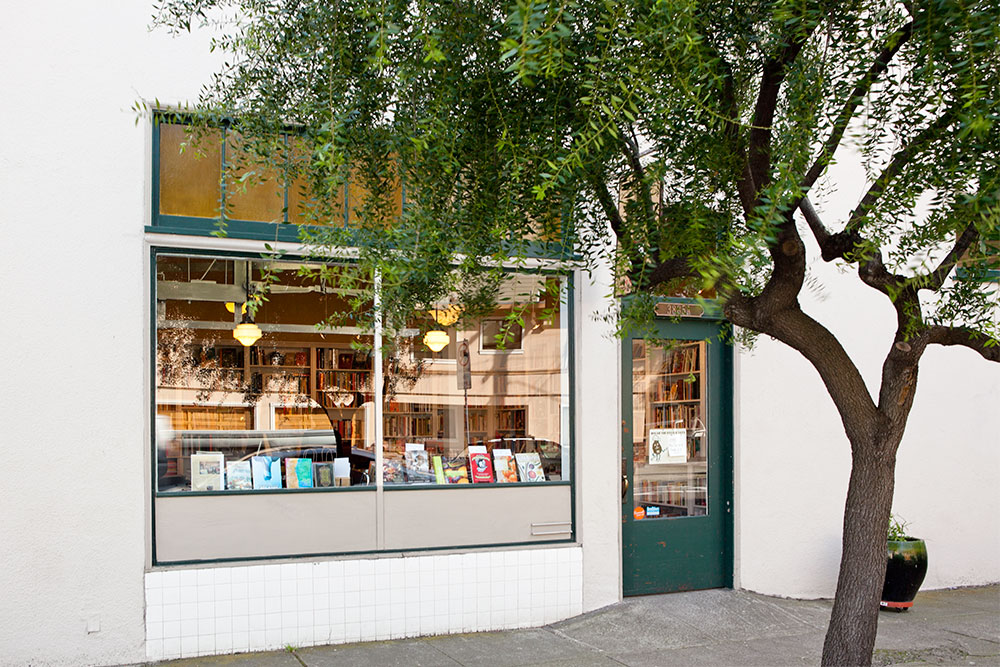 Cookbooks from floor to ceiling. Where else can you find a book on 101 ways to cook bananas?
You can spend a whole day in there. Unfortunately, I had 15 minutes.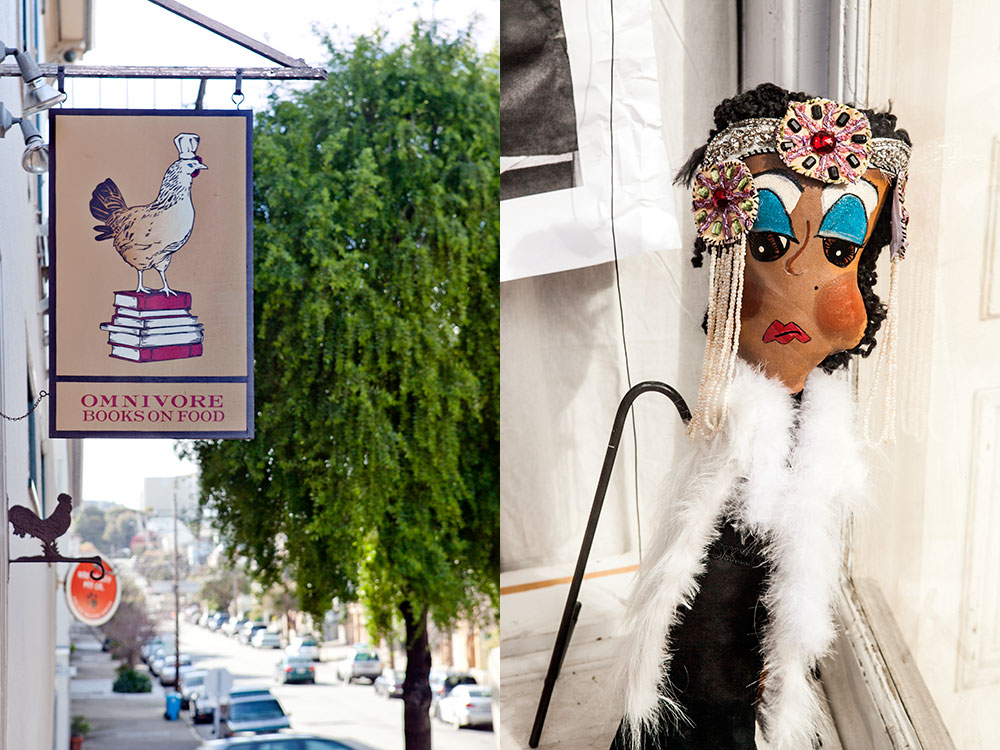 Make sure to check out their event calendar before you go. There's almost always a book signing every week. How I wish I could be there for the Humphry Slocombe Ice Cream Book event.
OMNIVORE BOOKS
3885A Ceasar Chavez St.
San Francisco, CA 94131
(415) 282-4712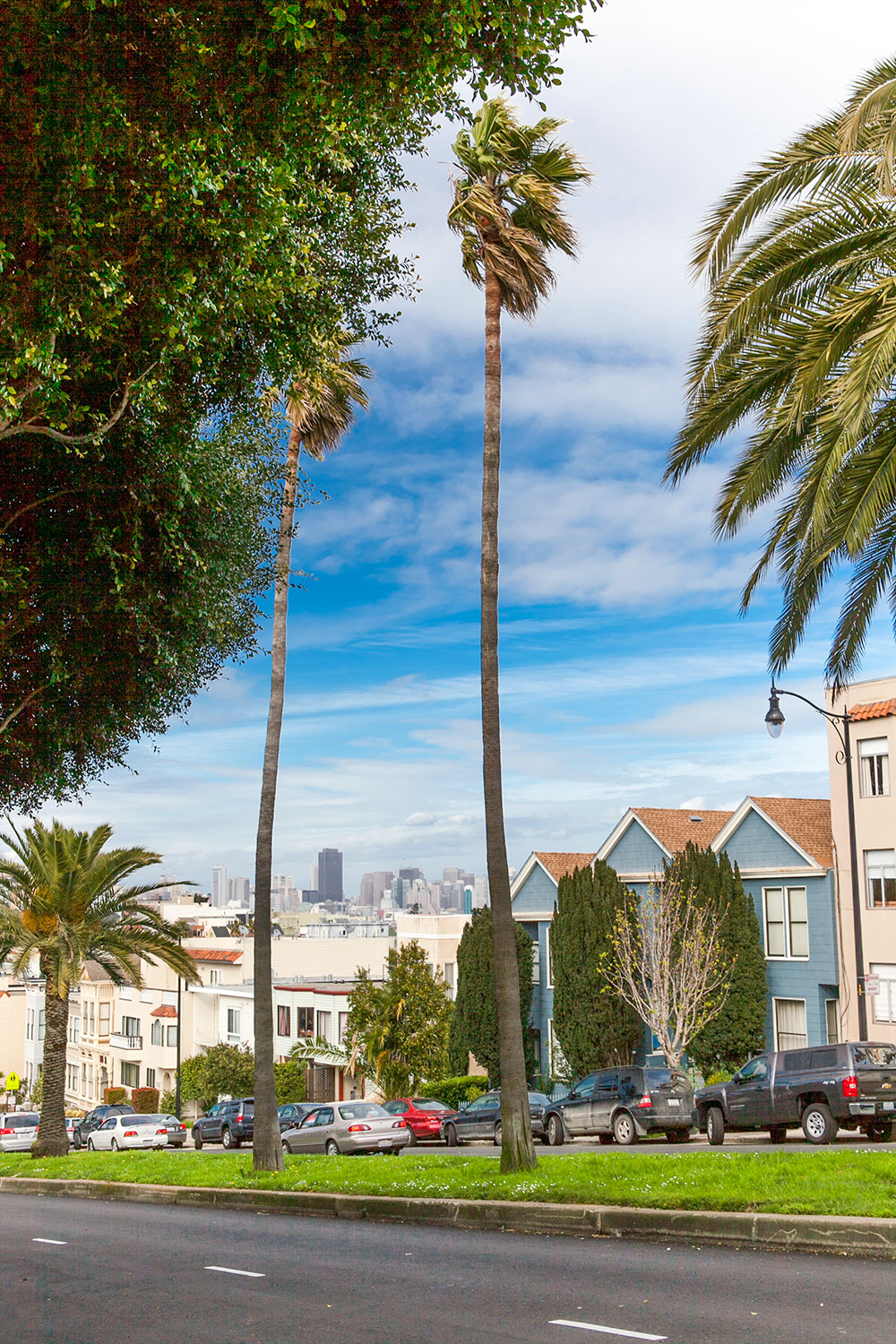 SAVEUR AWARDS – Best Piece of Culinary Writing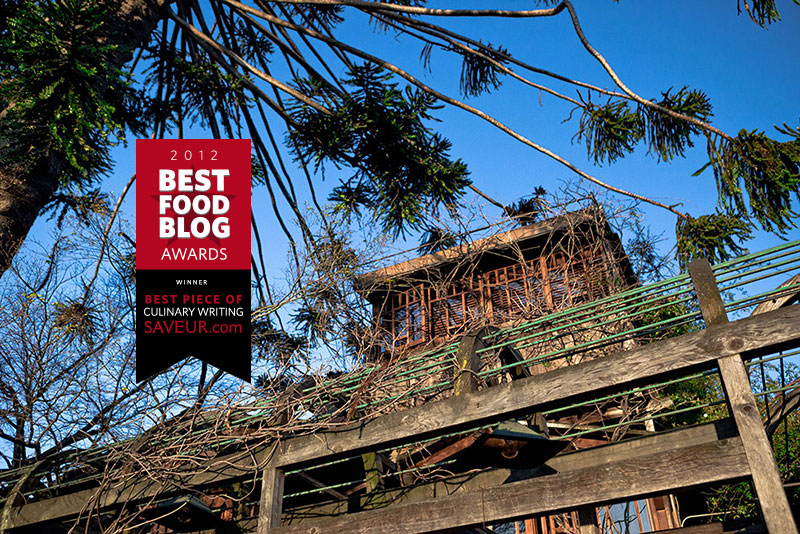 On a completely different and very very late note, "My Chez Panisse Experience" was named "Best Piece of Culinary Writing" by Saveur magazine in their Best Food Blog Awards this year! Three years in a row guys! How can I thank you enough? Once again you amazed me with your support and cheer along the way.
Many thanks to Saveur for nominating and YOU for voting.