Do you remember the brownies I baked for Dolce & Gabbana? The one layered with velvety hazelnut butter and topped with a delicate chocolate lace… Brownies with Hazelnut Butter and Chocolate Lace (aka Brownie Wears Lace) is nominated by Saveur magazine in their Best Food Blog Awards 2011 in the "Best Original Baking and Desserts Recipe" category.
Thank you Saveur! It is a great honor to be recognized, especially alongside so many inspiring blogs. The competition is fierce and I'd love to have your vote. If you're so inclined, please visit Saveur's website and vote (there are 17 categories). You have to be a registered user to be able to vote, but don't worry – registration takes only 10 seconds.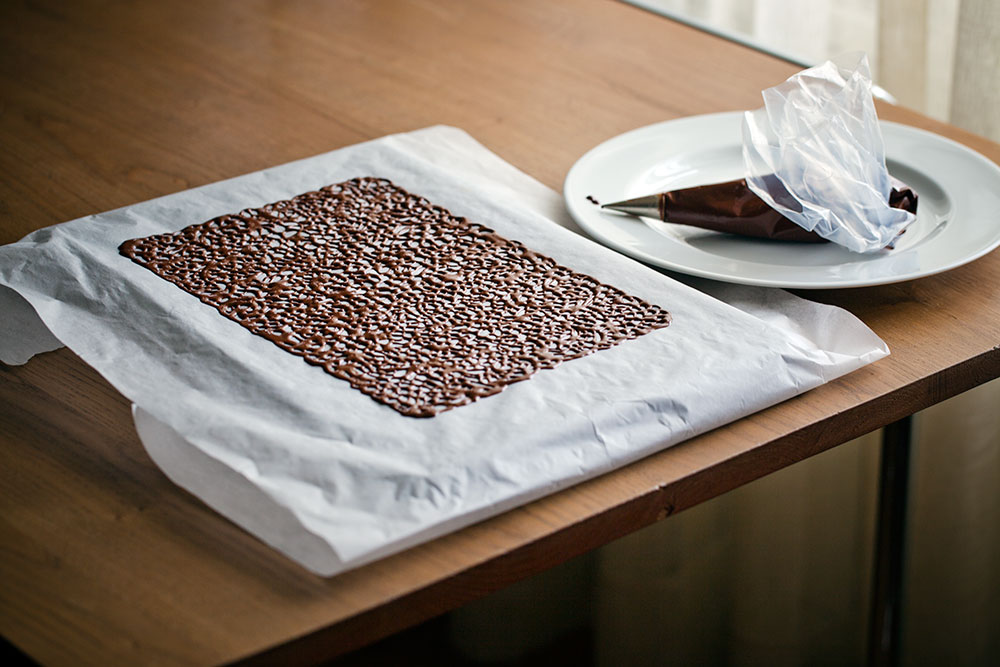 Voting is now open and will last until May 12. Only 10 days left! Winners in each category will be revealed on May 17. Many thanks in advance!
By the way, as you might remember, Cafe Fernando was awarded "Best Culinary Travel Blog" last year. Below is a page from Saveur's May 2011 issue announcing this year's awards. The article mentions last year's winners and there's a photo of the Devil's Food Cake I baked for Design Sponge! Don't forget to get your copy.