Chanel skis with a matching outfit, vintage bird cages, dressers from the Renaissance period or a mint copy of Le Journal de Mickey published in the late 30's… Some of many extraordinary items that can be found at Marché aux Puces St-Ouen de Clignancourt – the world's largest antiques market.
We initially planned for a 5-day trip to Paris, but at the end of day two, it was obvious that 5 days were never going to be enough. We called the travel agency and extended our trip to seven days. And then, when we realized, at the end of day four, that a week was never going to be enough, we wanted to call the travel agency to extend it further but were quickly let down by the visa expiration dates on our passports. So, given the time restraint, even though we intended to visit Marché aux Puces St-Ouen de Clignancourt for a full day, we had to squeeze it in the same day as Puces de Vanves.
And that meant a leisurely breakfast was out of question. But, this is Cafe Fernando, and we just don't settle on a sandwich on our way to the metro. So I shopped for a few things the day before and planned for a nice breakfast in our hotel room.
Here's what we had: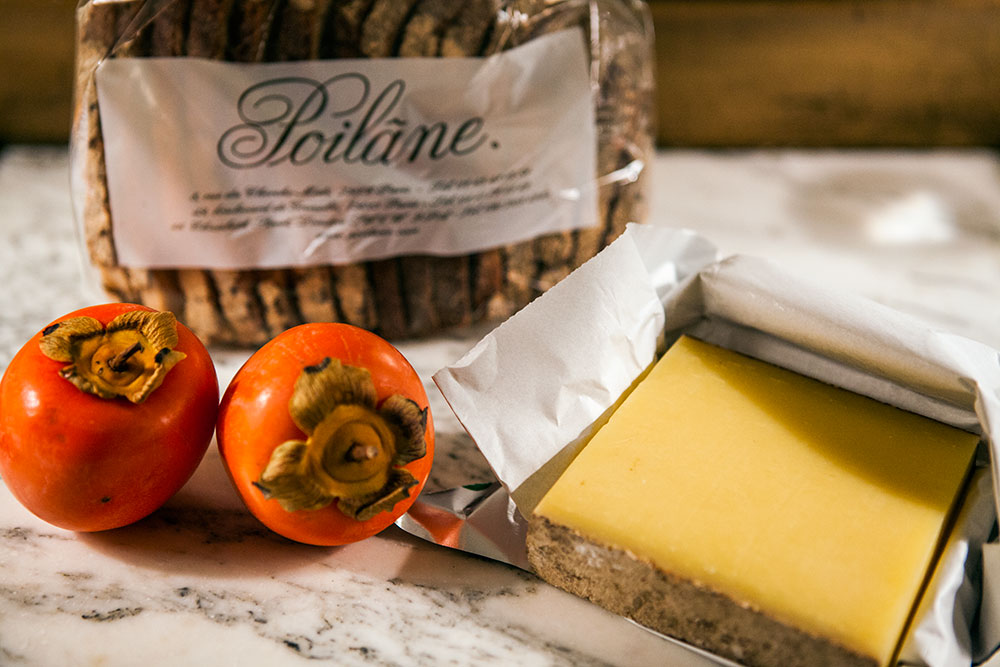 Bread from Poilâne, a slab of Comté and two persimmons.  No breakfast in Paris is complete without butter, so there were also these cute little packets of butter (with Fleur de Sel de Guérande – nothing less), and a miniature Nutella – just a tiny reward for the chef who made this breakfast possible (that would be me).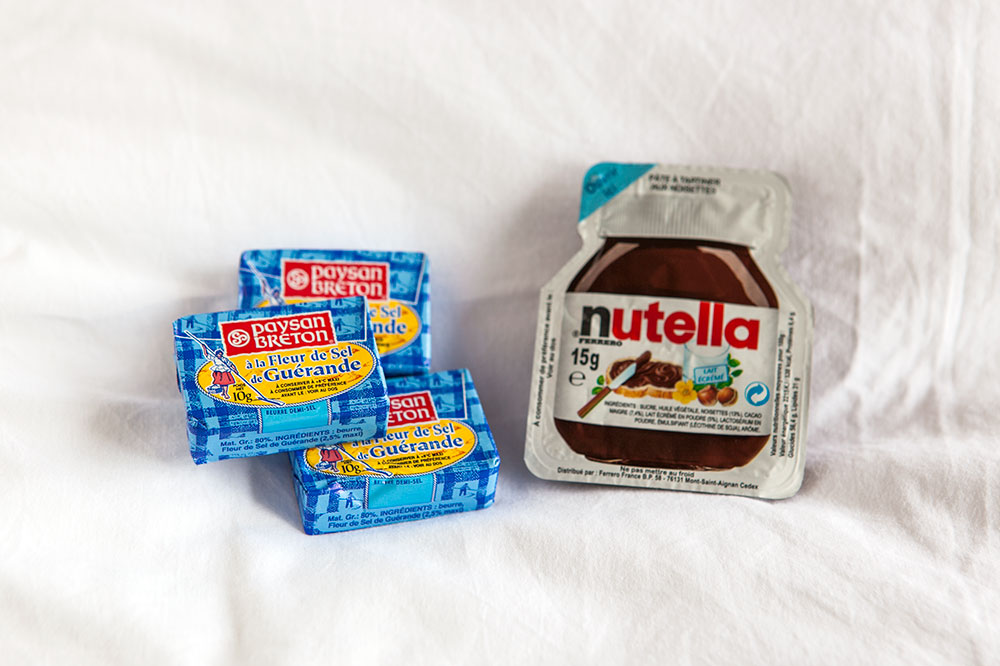 Speaking of rewards, I was ecstatic to find out that Cafe Fernando has been nominated for Best Culinary Travel Blog at Saveur's 1st Annual Best Food Blog Awards. Thank you Saveur! It is a great honor to be recognized. The competition is fierce and I'd love to have your vote. If you're so inclined, please visit Saveur's website and vote. Voting is now open and will last until Friday, April 2. Winners in each category will be announced on Monday, April 5th. Many thanks in advance. Update: Cafe Fernando won the "Best Culinary Travel Blog" award!
Back to the flea market… Actually, I'm not sure if Marché aux Puces St-Ouen de Clignancourt can be classified as a flea market. I know, there is the word "Puces" thrown in there, but it is like calling Grand Bazaar a flea market. Covering 7 hectars and receiving 200,000 visitors each weekend, Les Puces de St-Ouen is more like a small town filled with antique shops. It is divided into several markets, each with its own specialty and character. It is impossible to cover every market in a single day, so make sure to do your research beforehand and decide on which markets to visit. I've done my research and decided to visit the following, in order of preference:
Marché Vernaison for textiles, paintings, toys, postcards, posters, porcelain, silver, furniture and cookware. With over 300 stands, Vernaison is the largest market of all and also the birthplace of the flea market. I highly recommend Vernaison as a starting point, especially if you're a food blogger hunting for props.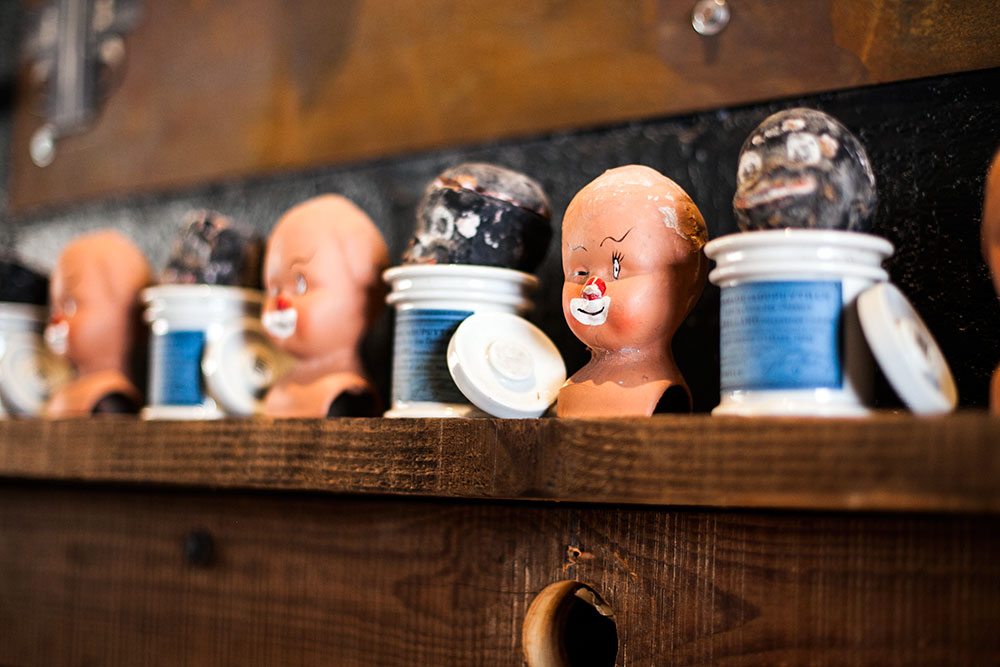 Marché Paul Bert for Parisian bistro furniture, garden ornaments, naughty sculptures, retro furniture and French folk art.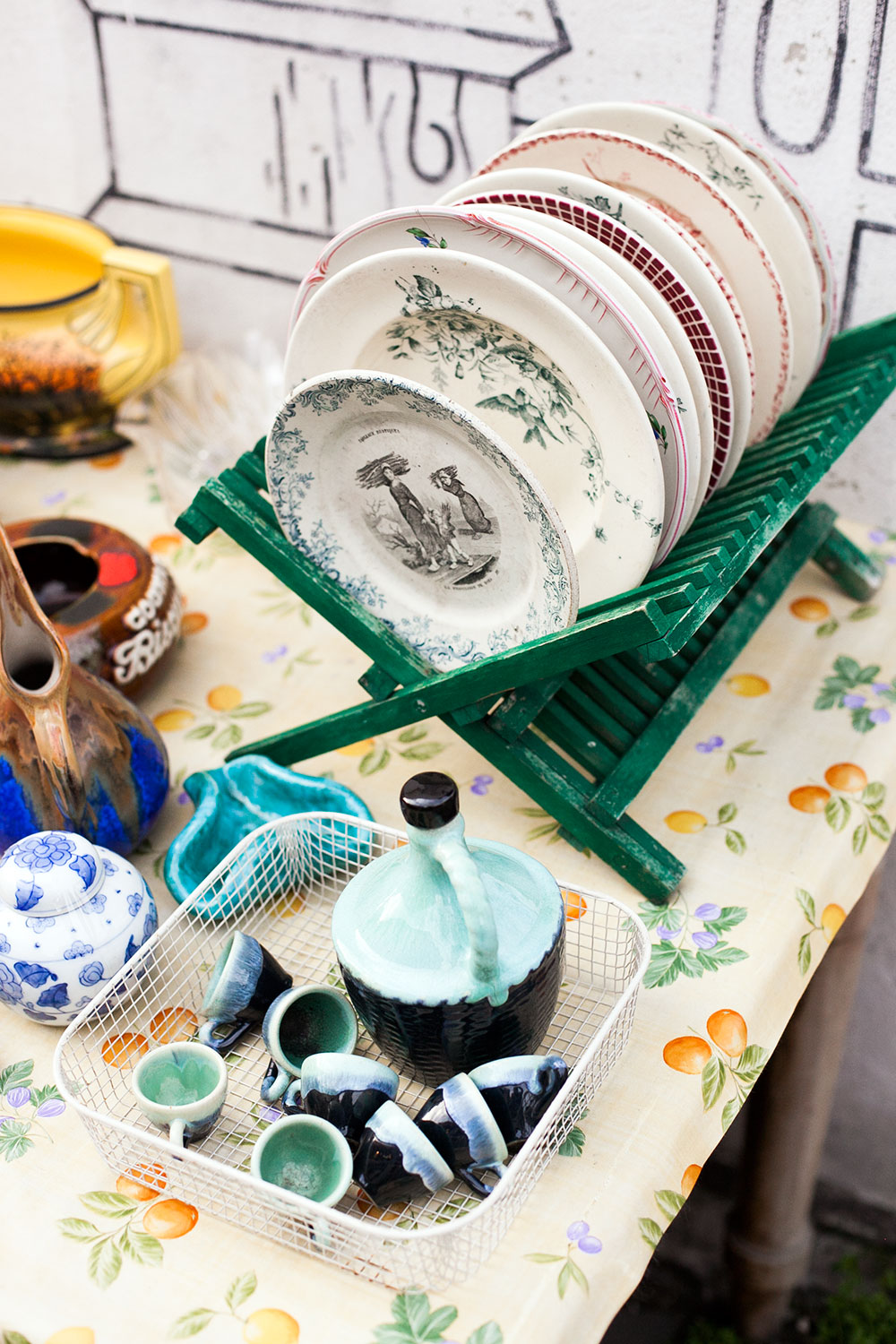 Marché Dauphine for rare books, paintings, vintage cameras, industrial art, vintage clothing and rugs.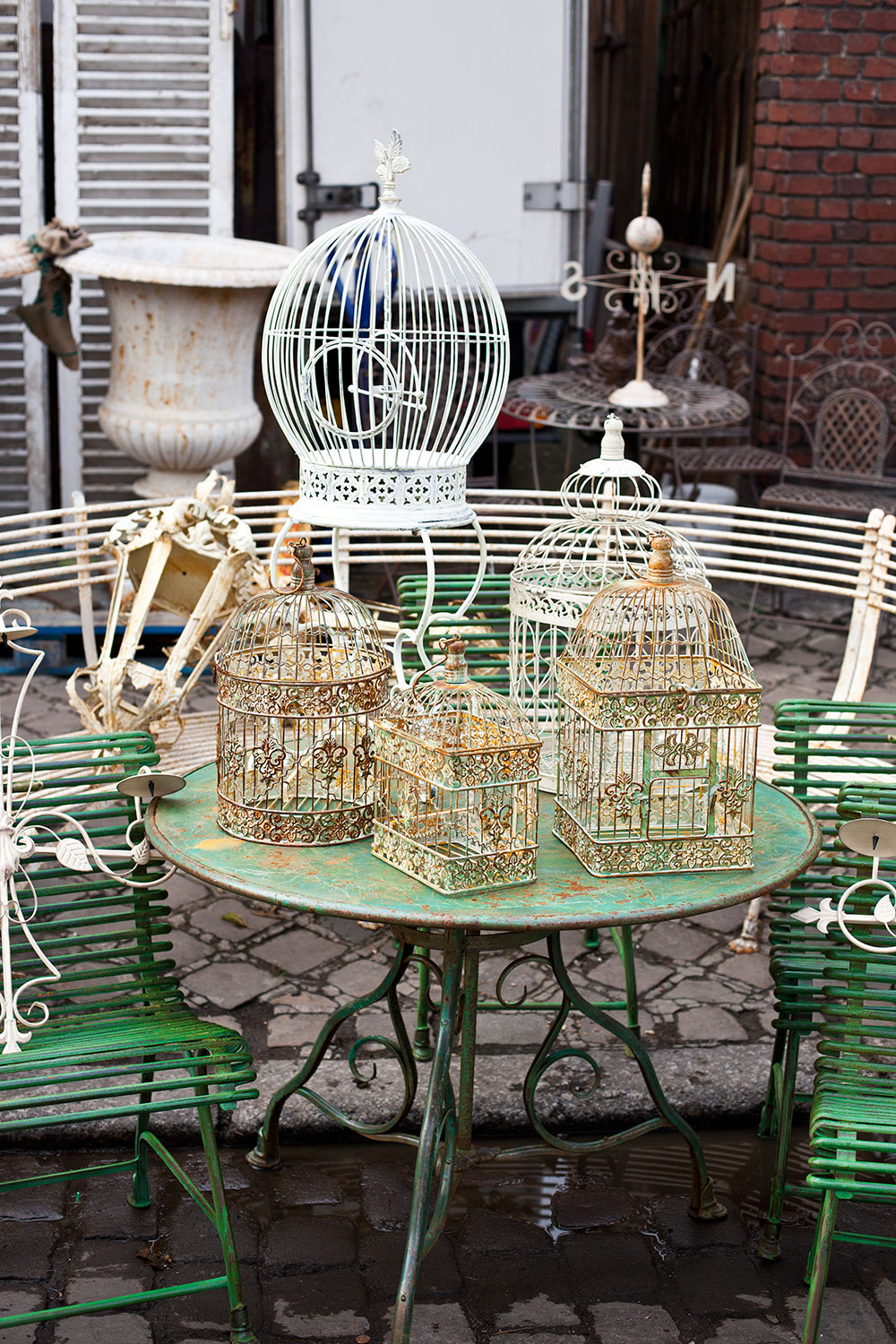 Visiting Puces de Vanves and Puces de St-Ouen on the same day isn't ideal, but certainly doable if you do your research and narrow down the places to visit. Even though these markets are located in opposite corners of the city, they are only a 20-minute metro ride away from each other. If you're pressed for time, I'd recommend starting at Puces de Vanves. The market hosts temporary vendors selling from tables set up along the street, which means great finds are the early bird's reward.
Cheap props were hard to find at Puces de St-Ouen, but not impossible. I've managed to find the below Villeroy & Boch trinket box (in mint condition) for 6 Euros. My precious caramels are safe now.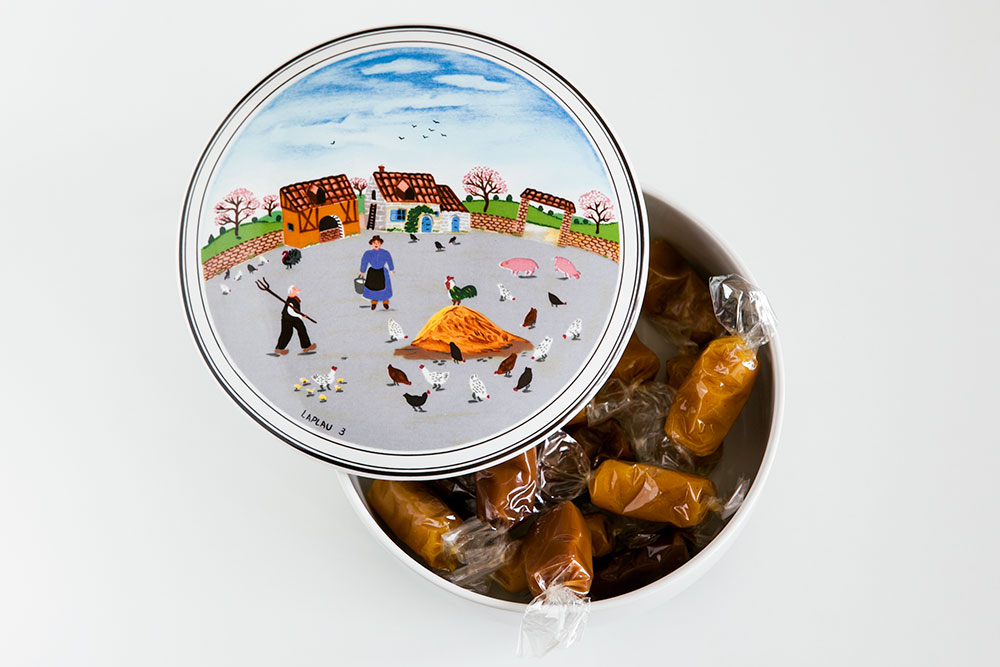 Well, at least they WERE for a while…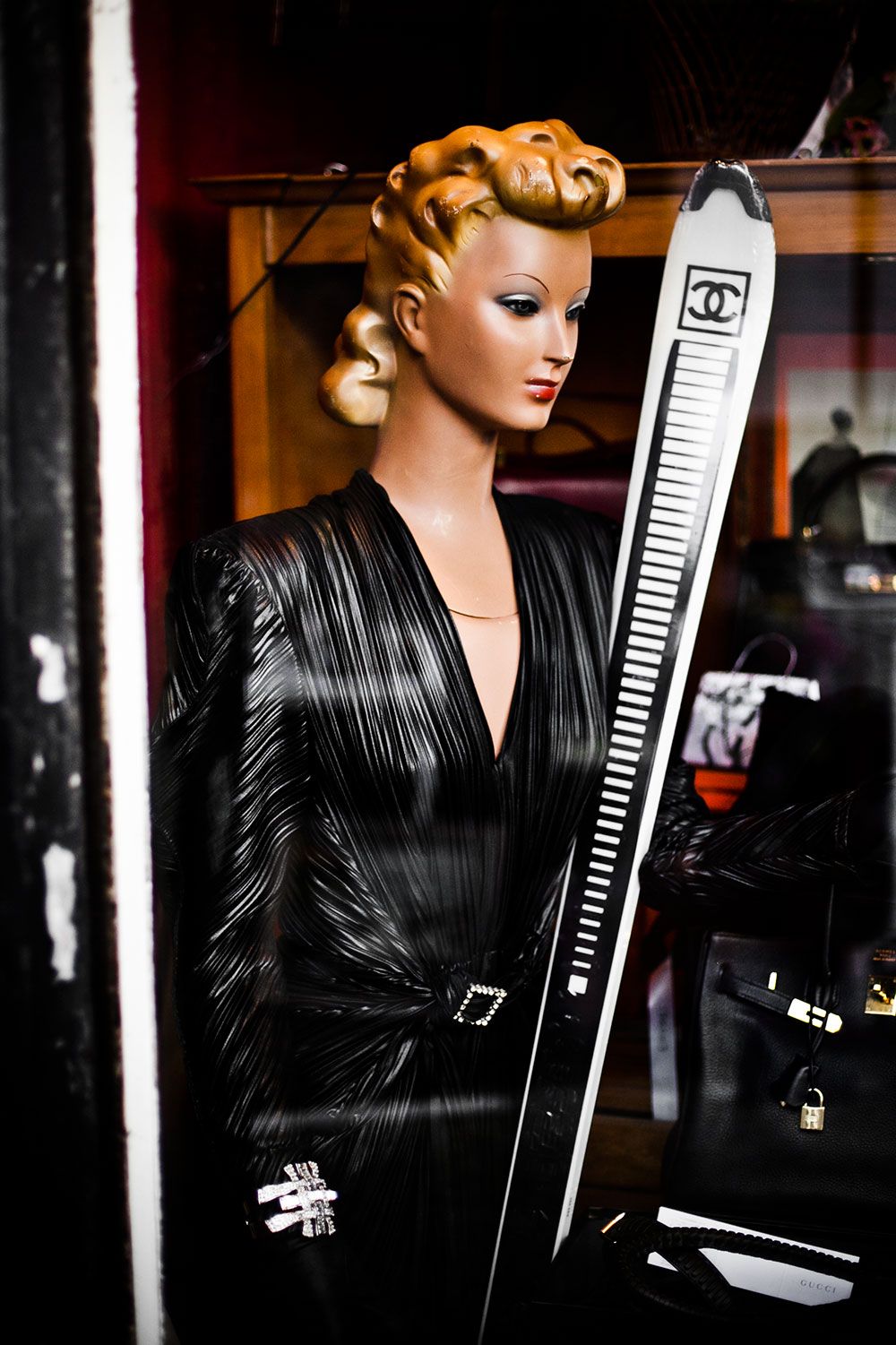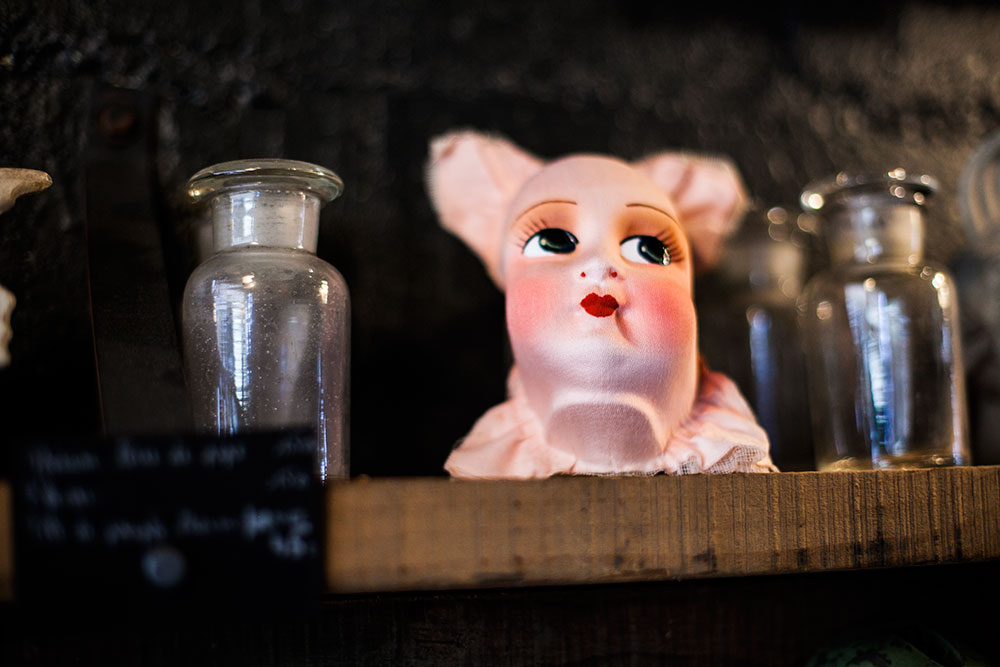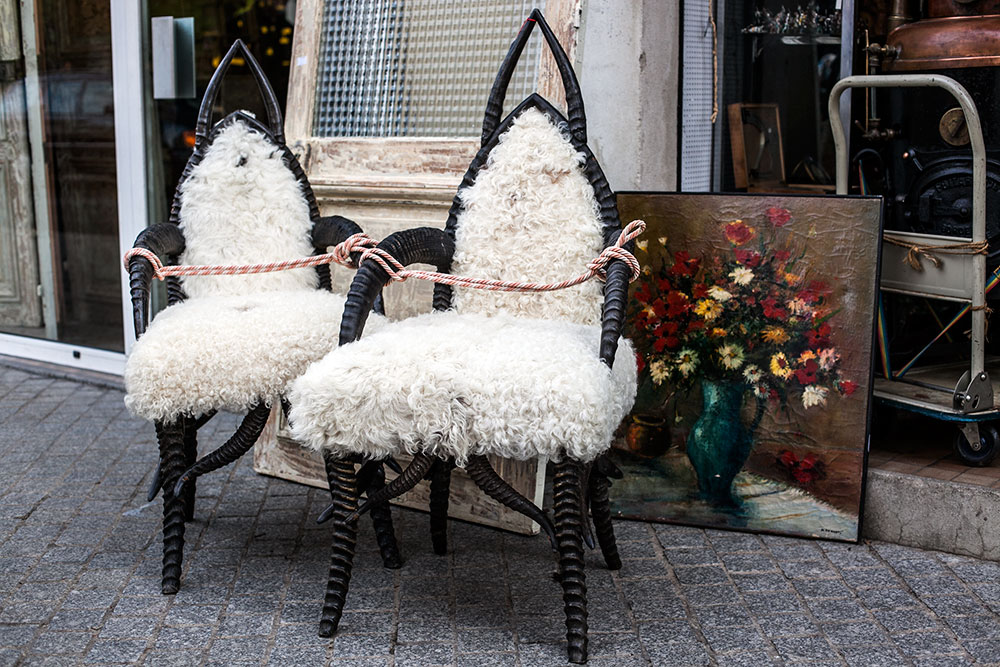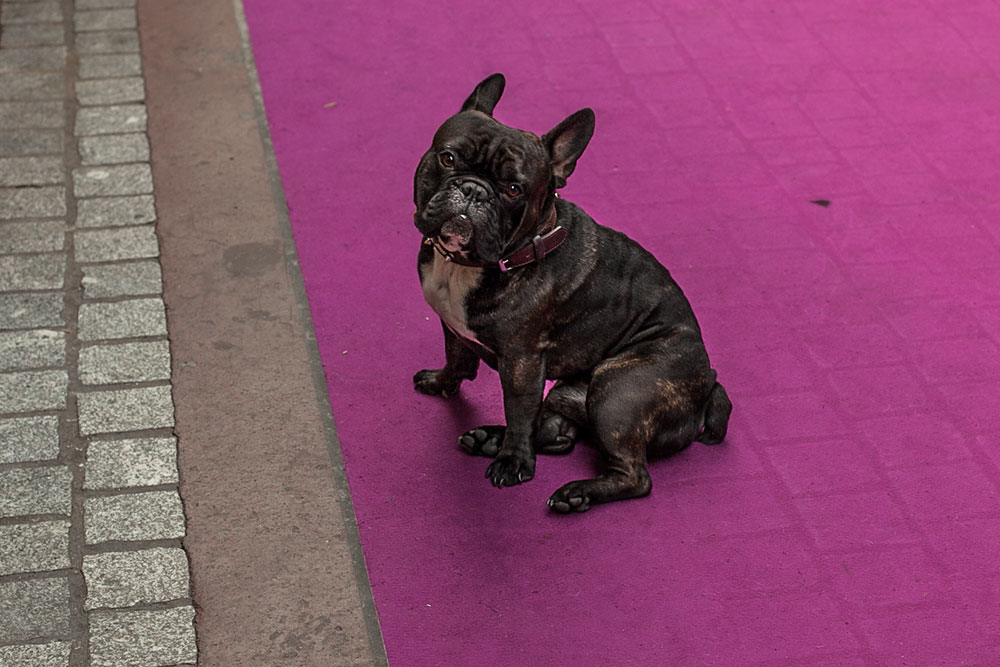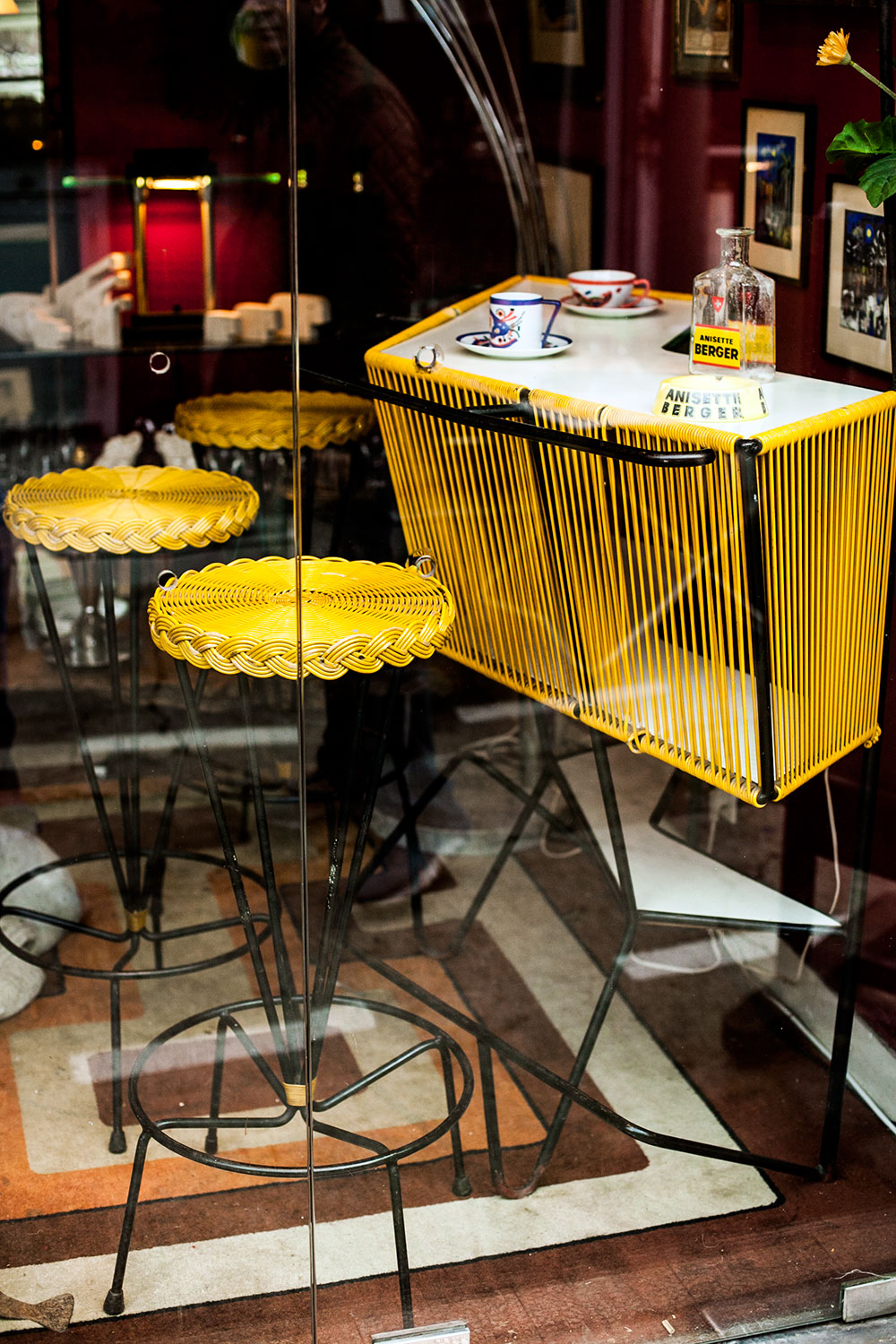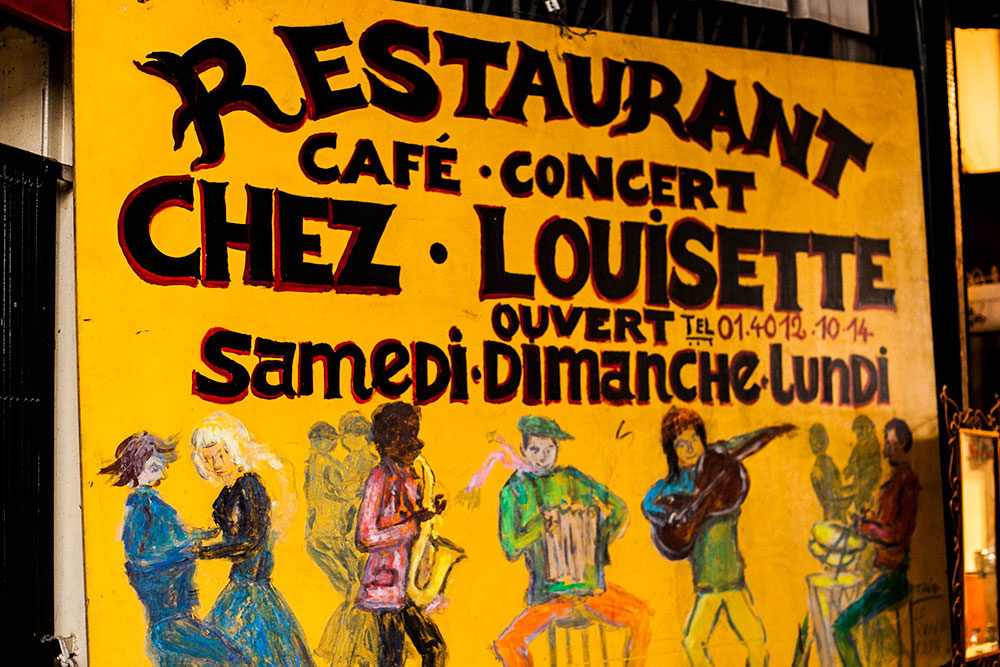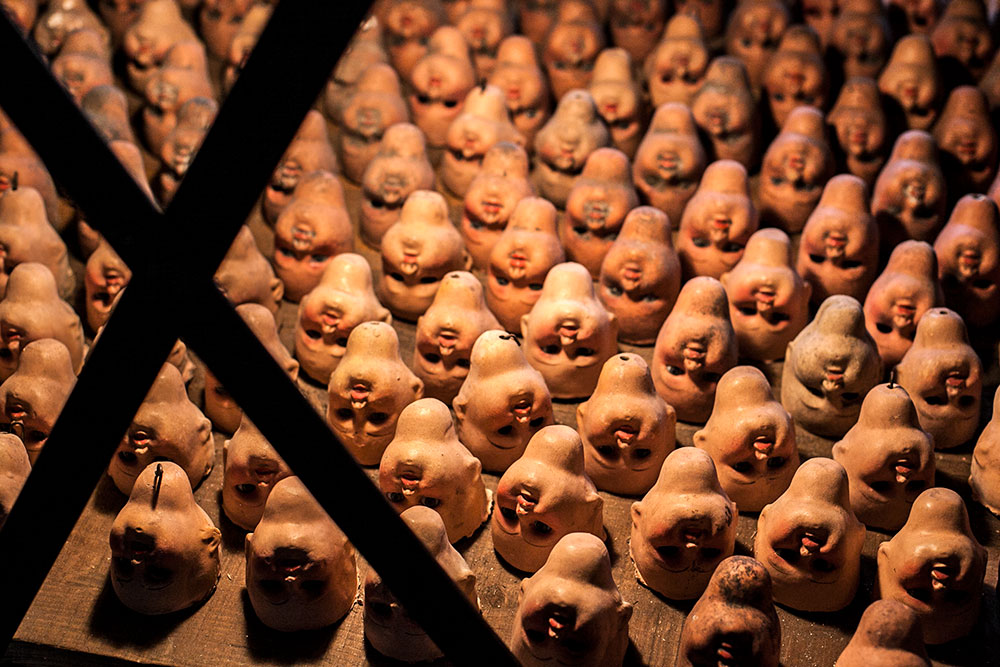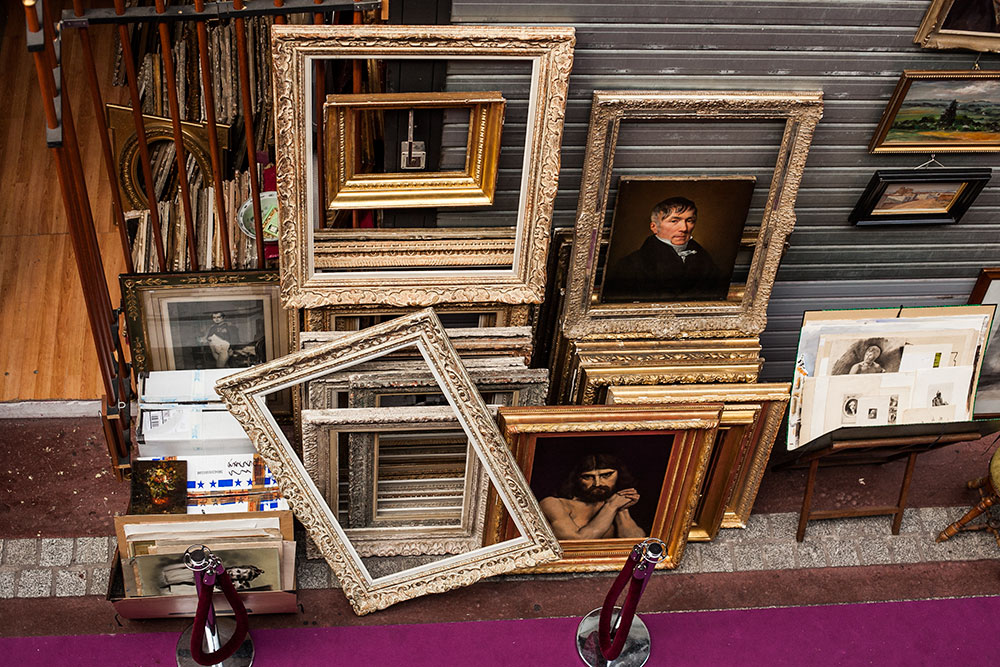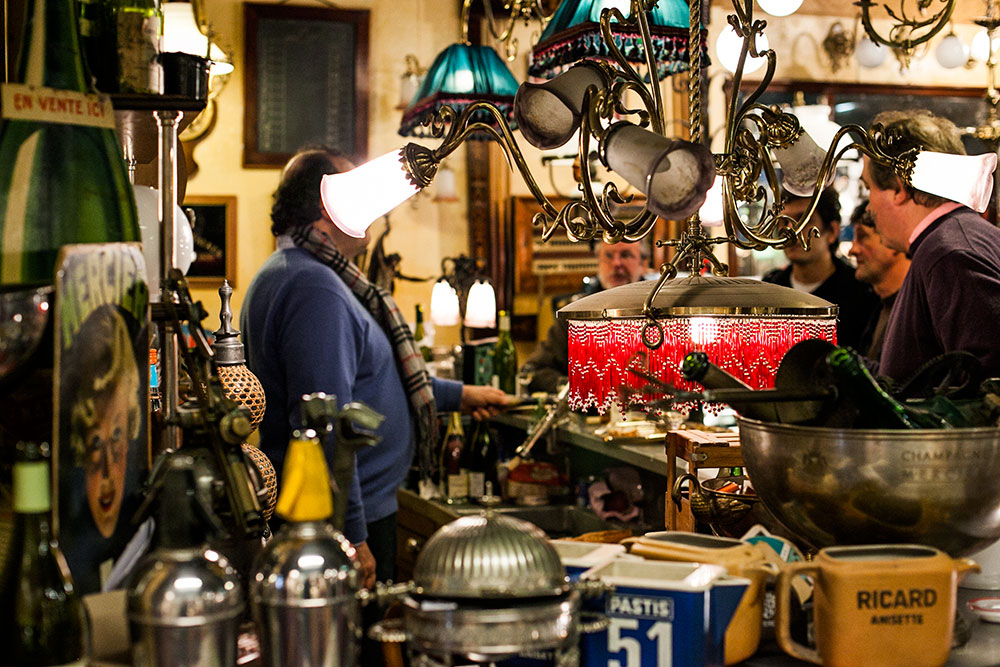 Marché aux Puces de St-Ouen, Porte de Clignancourt
140 rue des Rosiers, 93400 SAINT-OUEN
Metro: Porte de Clignancourt
Saturdays: 09:0 – 18:00
Sundays: 10:00 – 18:00
Mondays: 11:00 – 17:00