Here's what I did with two slices of this bread: Peanut Butter, Banana and Chocolate Toast. All you need is two slices of homemade bread, two tablespoons of peanut butter, four thick slices of banana and two ounces of bittersweet chocolate. The trick is to roughly chop some of the chocolate and shave the rest very finely. The shaved chocolate melts completely and the large pieces remain solid, providing a nice crunch.
Speaking of crunch, a couple of days after I took the photo above, I had another great idea: To make it even more delicious and interesting, try brushing the top with some melted butter before toasting and sprinkle crunchy fleur de sel right after.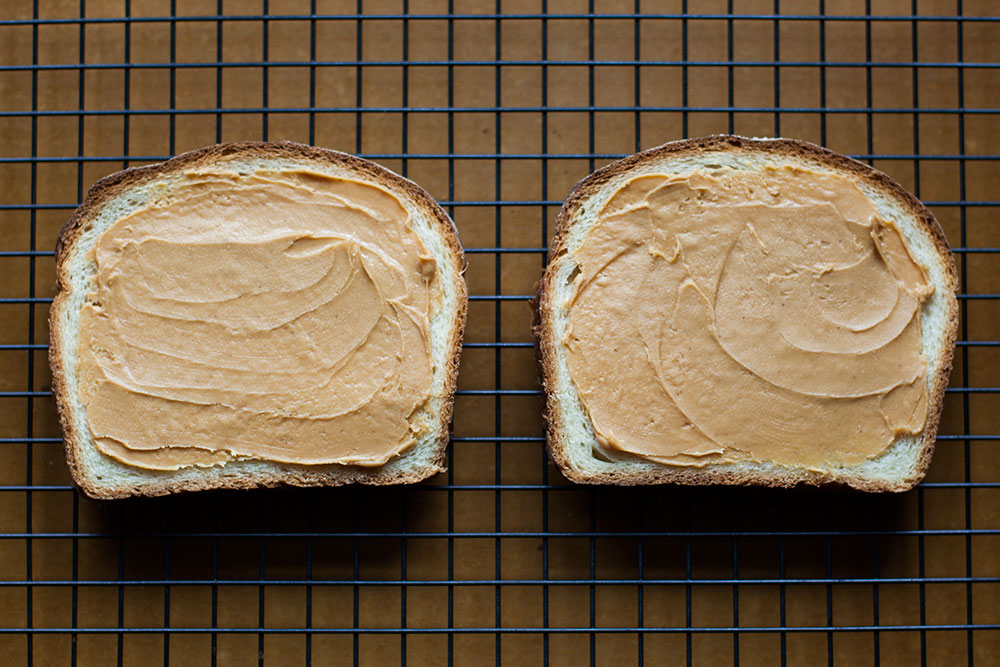 Feel free to do your own variation, but make sure to use a homemade loaf – it really is worth the time.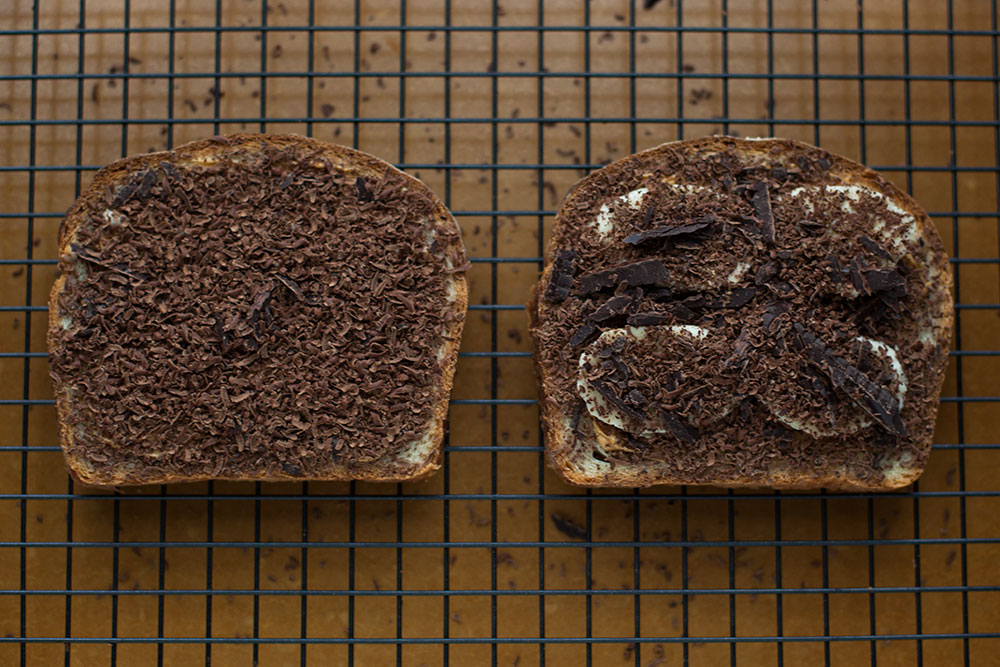 Enjoy!
Peanut Butter, Banana and Chocolate Toast
Ingredients
Serves 1
Two slices of homemade classic white bread (bread recipe here)
2 tbsp peanut butter
4 thick slices of banana
2 oz bittersweet chocolate
1 tsp melted butter and Fleur de Sel, optional
Method
Spread 1 tablespoon of peanut butter onto each slice of bread.
Chop half of the chocolate roughly and shave the rest finely.
Place four thick slices of banana and roughly chopped chocolate pieces onto one of the slices.
Sprinkle the shaved chocolate equally on each slice and press gently.
Brush the top slice with butter and grill in a sandwich toaster until the chocolate melts.
Cut into triangles and sprinkle each with fleur de sel to serve.