If I had a dollar for every post I postponed posting… Well, that would make me a professional procrastinator and nothing else.
Here's what usually happens: I get excited about a fruit or a vegetable, come across season's finest at the farmers market, decide on a recipe on my way home, cook/bake it, take photos and sit down to eat. By the time I'm ready to write about it (usually weeks later), I realize the season has long passed, so I decide to wait until the next year. A year later, even if I remember that I have photos and recipe ready to go, it just doesn't feel exciting anymore.
I came across this wonderful interview with Anne Lamott yesterday (via Orangette) and decided that I'm not going to let that happen to these Apricot Bars.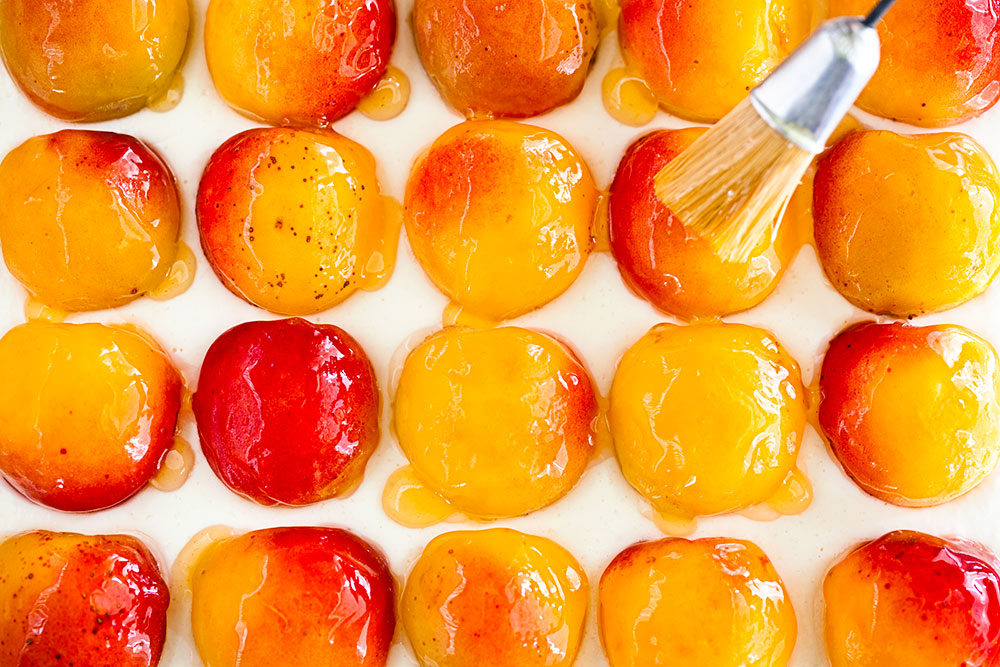 Initially, I dreamed of an Apricot Tart and a satiny pastry cream, specked with a million vanilla seeds. But it is so hot and humid in Istanbul, I thought "Who's going to roll a tart dough in this weather?"
Well, actually I am. Every day. But unless you're working on the tart chapter of your upcoming book, I strongly advise you enjoy the season's bounty in some other way.
A pastry cream prepared with half a dozen egg yolks didn't seem appropriate either, so I ditched the idea and came up with something much lighter and definitely easier to prepare.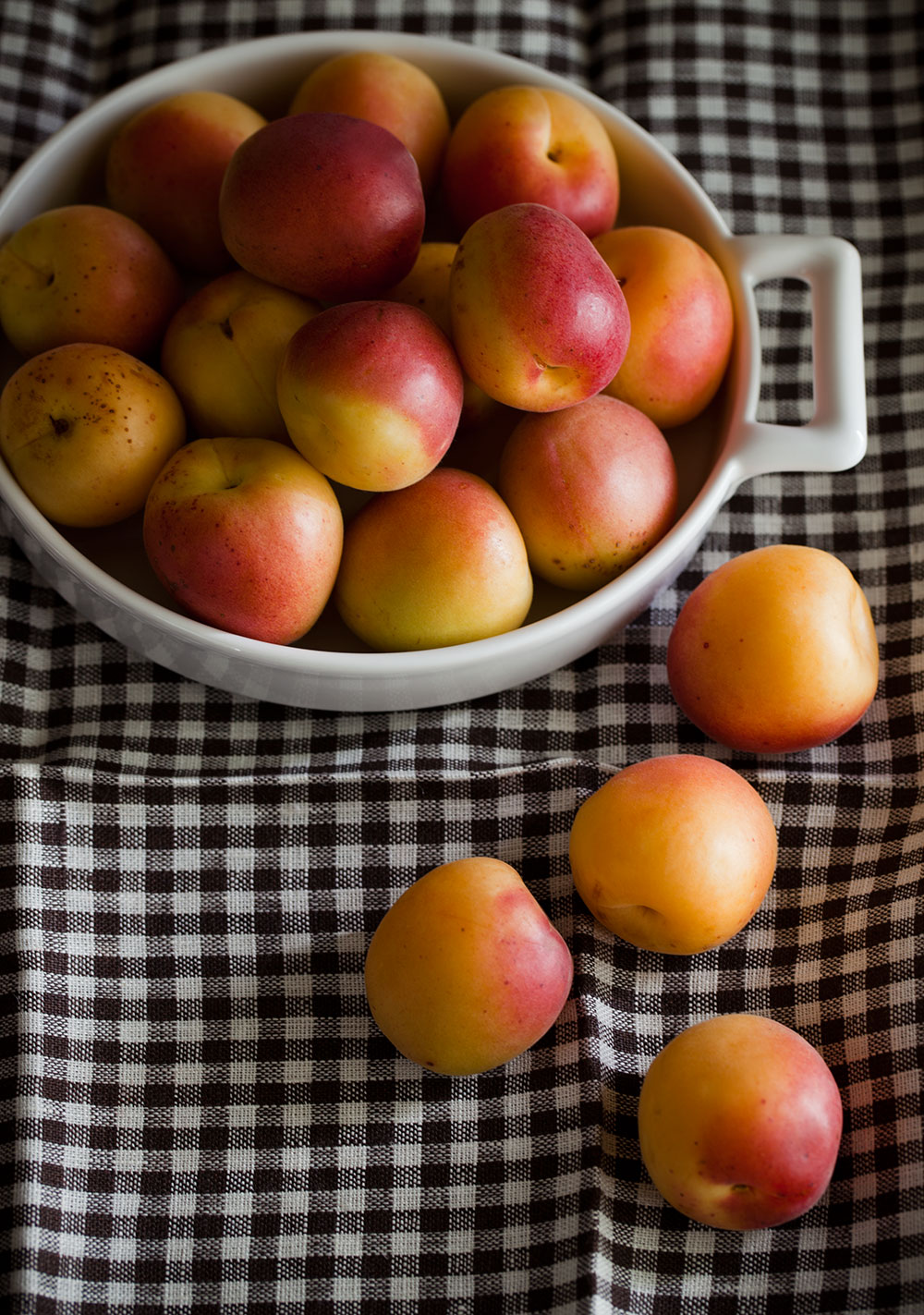 The base is a shortbread dough, very close to a pâte sablée – the sweet, crumbly kind that melts in your mouth – and the best part is, you don't need to roll it out.
In fact, I didn't even touch it!
I mixed all the ingredients in a food processor, dumped the whole thing in a square baking pan, flattened it by pressing an identical pan on top and froze it for half an hour.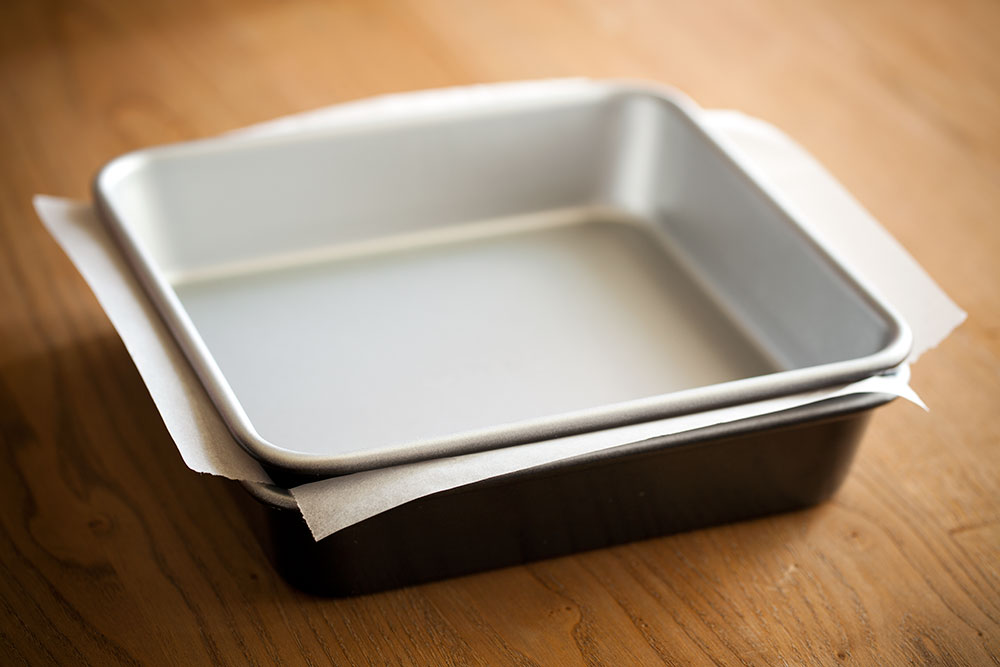 If you don't have two same-sized pans, you can get good results with a flat-bottomed cup, too.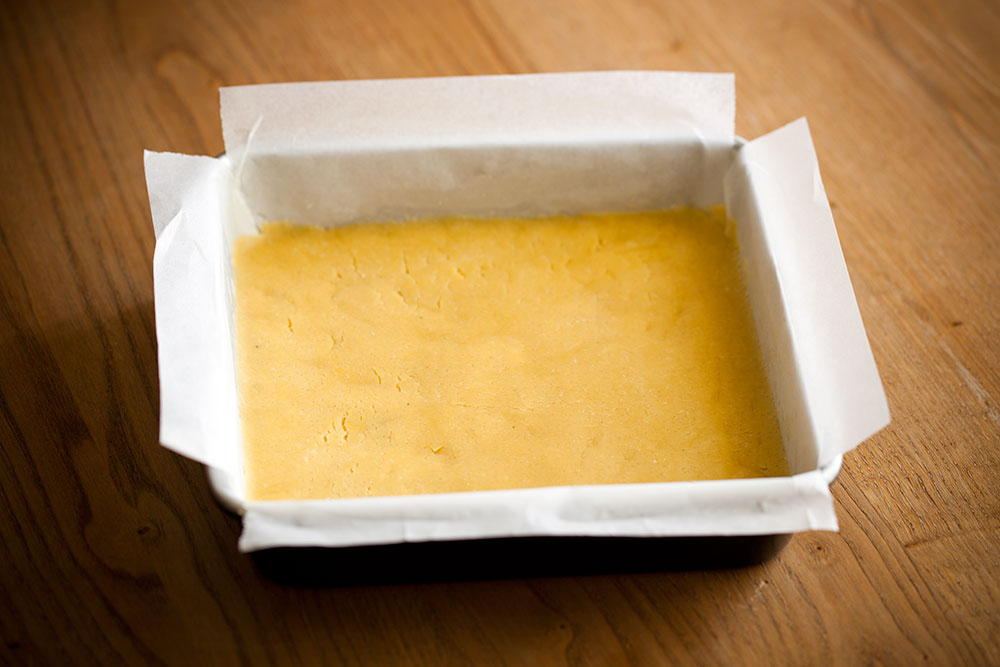 30 minutes in the oven and it is ready to be filled. Light golden on top and browned around the edges.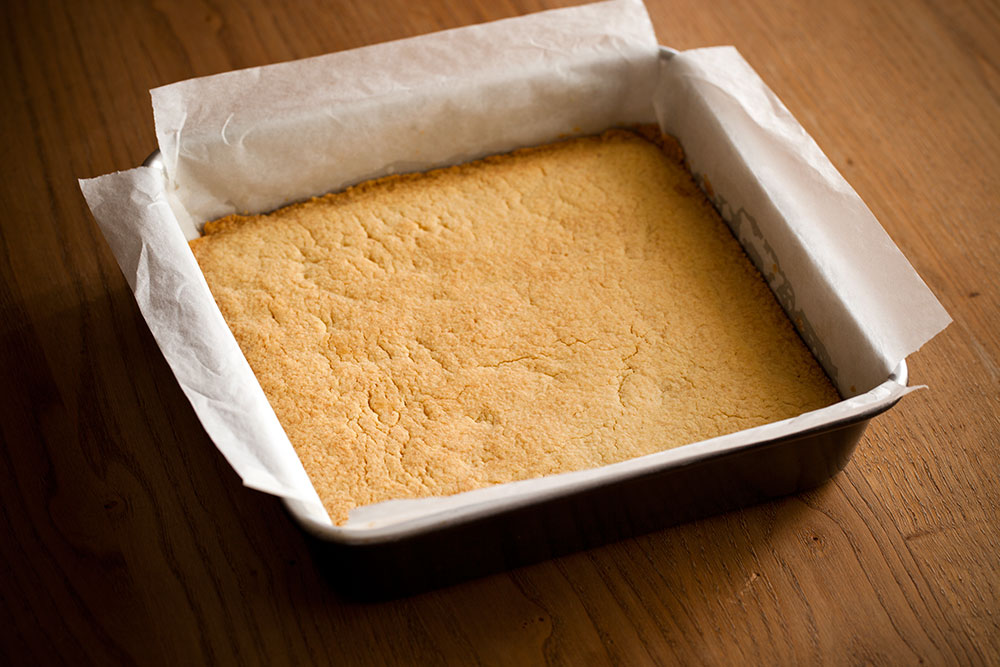 When I aim for "light", I automatically think of yogurt. In this instance, I decided to use strained yogurt for the concentrated flavor and also to avoid using too much gelatin to firm up the filling. If you can't find thick, strained yogurt at your local market, you can easily prepare it at home. Line a strainer with a double layer of cheesecloth and set it over a large mixing bowl. Dump twice the amount I call for (3 cups) in the strainer, cover and place in the refrigerator overnight until completely drained. You can also substitute sour cream for strained yogurt, if you don't mind the extra calories.
The apricots were quite ripe, so they required no cooking.  I just cut them in half, removed the pits and arranged them on the yogurt layer. To give it a bit of shine I applied a thin layer of apricot jam glaze and that's it.
If the apricots you find aren't as ripe, you might want to poach them in simple syrup for a minute or two to soften up a little bit.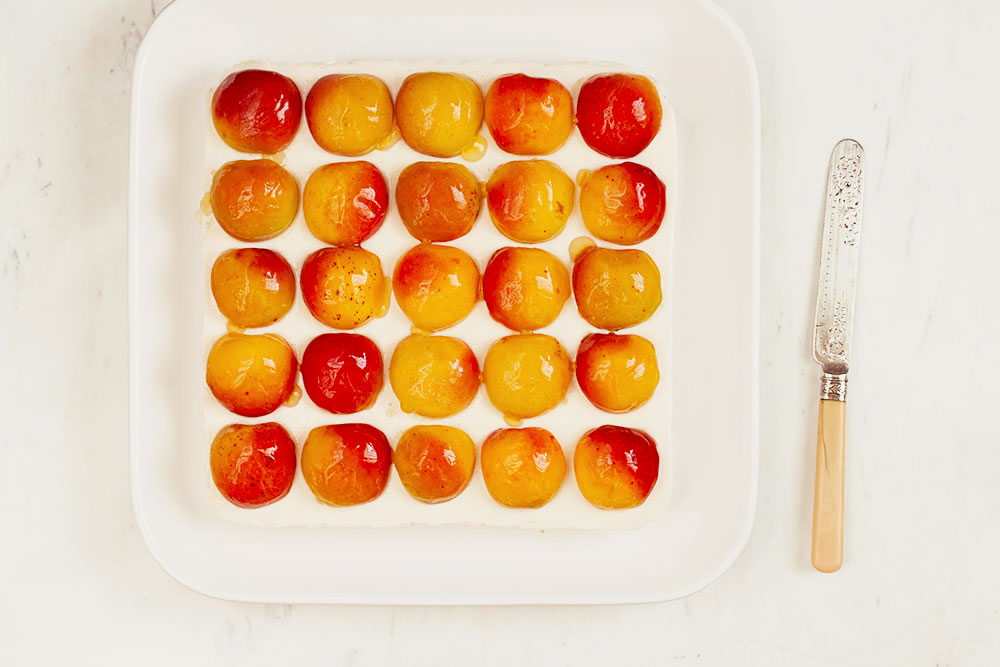 Enjoy while the apricot season lasts!
APRICOT BARS RECIPE
Ingredients
Makes 25 mini bars

For the crust:
1/2 cup (75 grams) almond flour
1/3 cup (70 grams) granulated sugar
1/4 cup (20 grams) unsweetened shredded coconut
1,5 cups (210 grams) all-purpose flour
1/4 teaspoon fine sea salt
1 stick unsalted butter, cut into cubes and cold
1 large egg, stirred lightly with a fork
For the yogurt layer:
3 teaspoons (10 grams) powder gelatin (or 4 sheets)
3 tablespoons water, at room temperature
1/2 cup + 2 tablespoons (130 grams) granulated sugar
2/3 cup (160 ml) heavy cream
1,5 cups (375 grams) strained yogurt (or sour cream), at room temperature
2 teaspoons vanilla extract
For the apricot layer and glaze:
13  (400 grams) fresh apricots, halved and pitted
1/2 cup (150 grams) apricot marmalade
1/3 cup water
Method
Butter and line a 9-inch square baking pan with two layers of parchment paper and set aside.
To prepare the crust, place almond flour, sugar, coconut, flour and salt in the bowl of a food processor fitted with a metal blade and pulse for 2 minutes. Add the cold butter and pulse for another minute. Finally, add the egg and process until the dough gathers around the blade.
Transfer the dough into the lined baking pan and smooth the layer by pressing an identical pan on top (or use the back of a flat-bottomed glass cup). Place the baking pan in the freezer and chill for 30 minutes. Start pre-heating your oven to 350F.
Place the baking pan in the oven and bake for 30 minutes, or until the dough is golden on top and lightly browned around the edges. Transfer the pan to a rack and cool to room temperature.

To prepare the yogurt layer, place the gelatin in a small bowl, pour the water on top and mix with a fork to fully hydrate. Set aside.
In a medium-sized saucepan over medium-high heat, stir sugar and heavy cream until the sugar is completely melted. Take off heat and let cool for 10 minutes, then add gelatin and whisk to combine. Add yogurt, vanilla extract and whisk until combined. It might look curdled at first but as you whisk it will become satiny.
Pour the yogurt filling through a strainer on top of the cooled crust and let cool at room temperature for an hour. Loosely cover with aluminum foil and chill in the refrigerator for at least 4 hours.
When the yogurt layer is firm to the touch, lift the filled crust, peel off the parchment paper and place it on your serving dish.
Cut the apricots in half, remove the pits and put them on top of the yogurt layer side by side.
To prepare the glaze, bring the apricot marmalade and water to a boil, take off heat, strain through a fine-meshed sieve and brush the tops of the apricot halves. Cut into 25 little squares and serve.