After tasting these thumbprint cookies, I was so glad to have prepared twice the amount of raspberry jam needed for the birthday cake.
I usually double recipes if I am on a deadline and making a mistake is just not acceptable. Baking a birthday cake is stressful and the last thing I need is to start all over in case something goes wrong. So with that in mind, I doubled everything for the lemon and raspberry birthday cake – knowing that I could always freeze what is left over.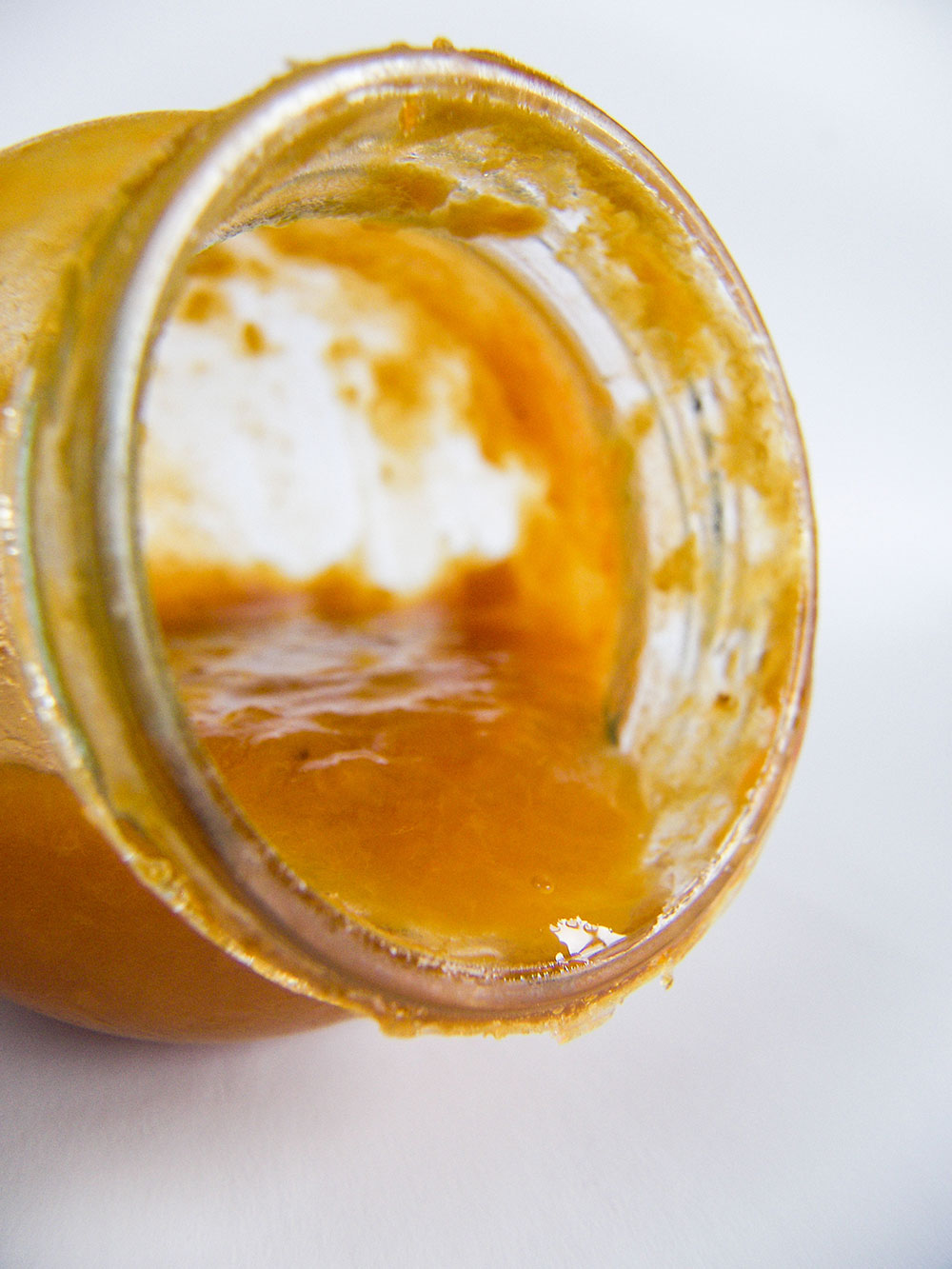 But why freeze when you can prepare something else to make use of it and keep on eating, right? So that's what I did! Soft, crumbly, melt-in-your-mouth thumbprint cookies with raspberry and apricot jams.
Thumbprint Cookies
Makes 25 cookies
Ingredients
1 cup flour
1/2 cup ground hazelnuts (1 cup as whole)
4 oz butter, at room temperature
1/4 cup sugar
1/3 cup raspberry jam
1/3 cup apricot jam
Method
Preheat your oven to 350 F. Line two baking sheets with parchment paper and set aside.
Cream butter with sugar until light and fluffy (5 minutes).
Whisk together flour and ground hazelnuts and add to the creamed butter. Mix until well combined.
Refrigerate the dough for 30 minutes (it will be easier to shape).
Take a teaspoonful of dough in your hand, form a small ball, press in the center with your finger to make a hole (not all the way) and arrange on baking trays 2 inches apart. (Don't be tempted to make them bigger than a teaspoonful).
Bake for 15 minutes, until the edges are slightly colored.
Let the cookies cool and fill the holes with your favorite jams.