I am always on the lookout for interesting finds to blog about and I had my eyes extra wide open on the day of my Grand Bazaar visit. I knew something special would come along. On our way down from Grand Bazaar to the kitchen supplies store, we walked by a street stand. This man was showcasing a simple yet very handy tool, which I'd like to call "The Ultimate Dolma Machine".
"Dolma" in Turkish translates to (pretty much) any vegetable stuffed with a rice-based mixture. My favorite variation is dried aubergine, but for the sake of using this tool, I will be using vine leaves.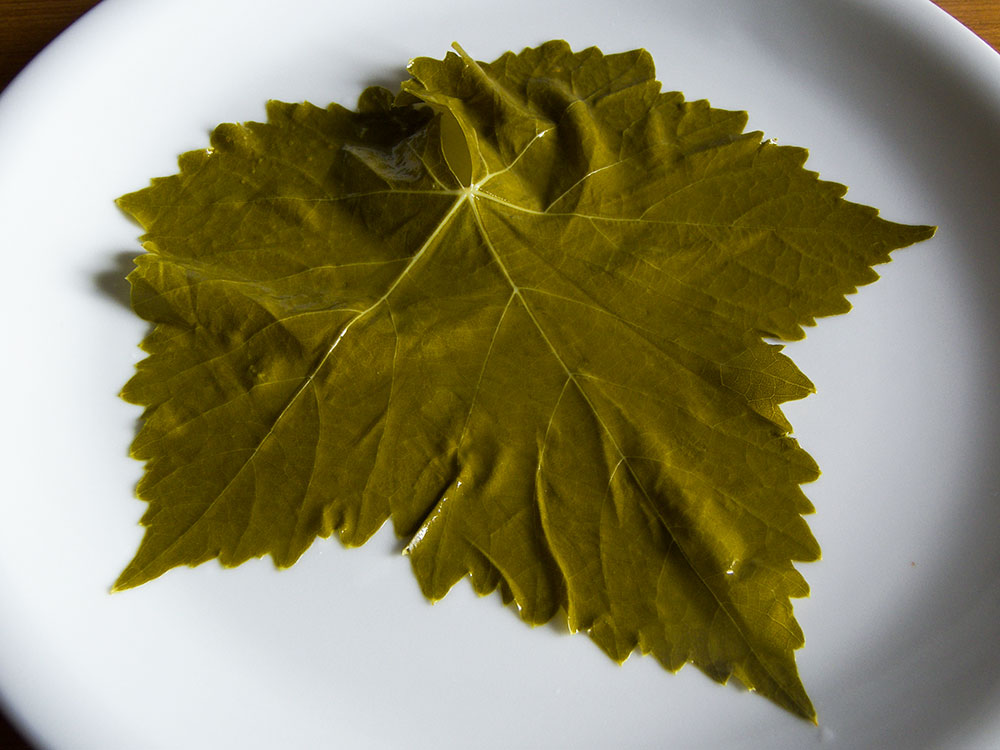 Pickled vine leaves are available here in Turkey, but if you can only find fresh ones, here is a great link explaining how to preserve them. If you find the process too complicated or feel impatient, you can simply try it with bell peppers. Just buy 12-15 medium-small sized bell peppers, take out the seeds, fill with the rice mixture (should be tight), close the top with a round piece of tomato skin and proceed with the process below.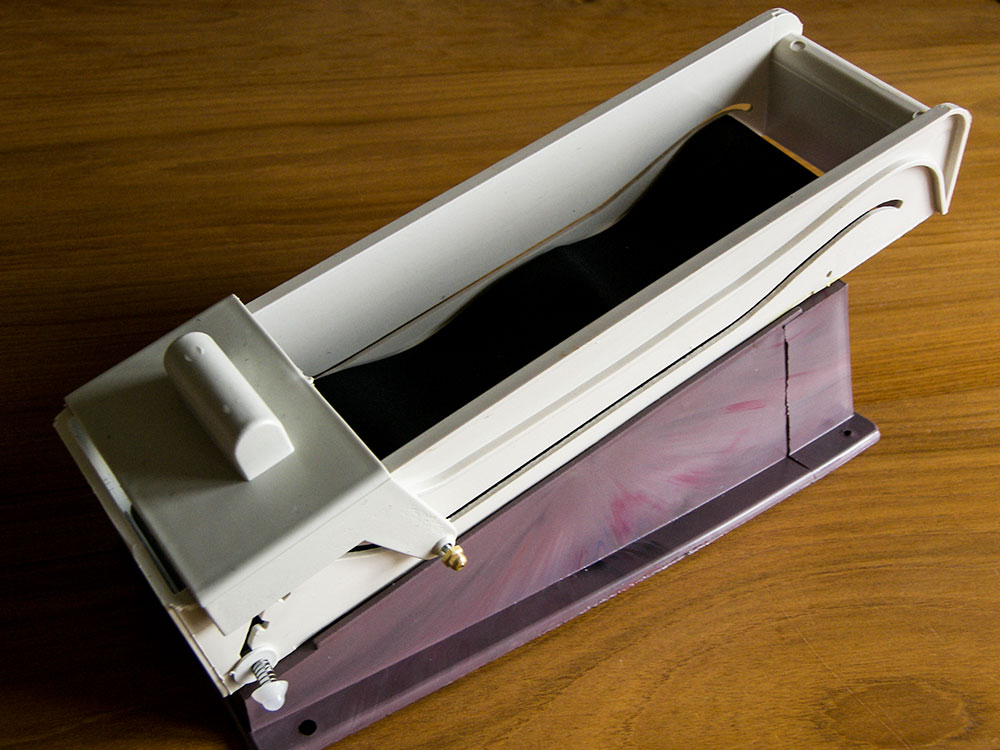 Lots of spices are used for the stuffing. For me, the most important one is the lemon salt (or citric acid — lower left corner in the large picture below). It gives a sharp sour taste, which can not be replaced by the combination of lemon juice and table salt. If you can not locate any lemon salt, don't forget to replace it with only half the amount of kosher salt (two tbsp will be too much) and juice of half a lemon.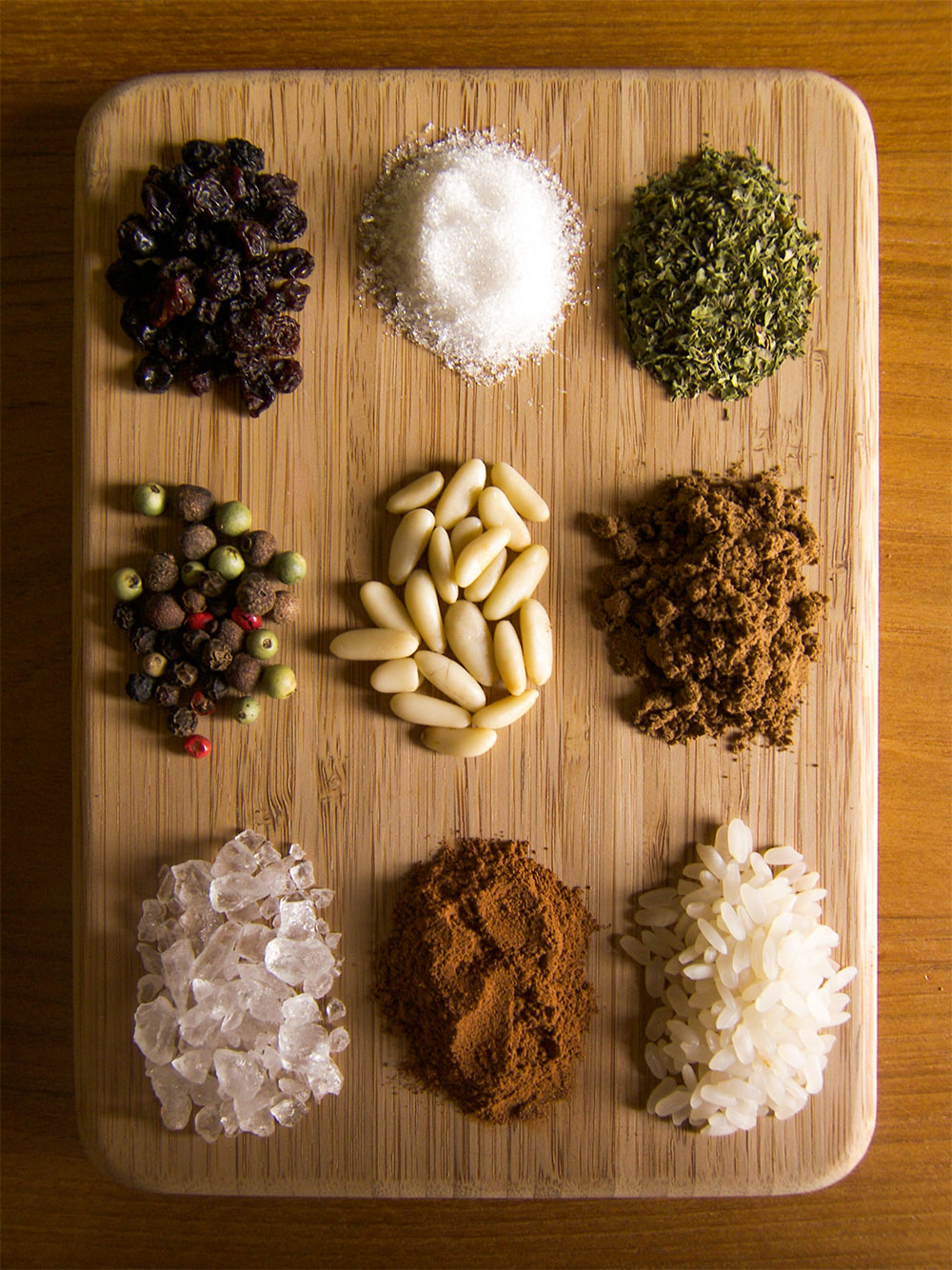 Having bought my glorious dolma machine, I started hunting for a recipe. And it turned out that pretty much all the recipes I find online were same except for the variation of spices. I used the recipe at the back of the pickled vine leaves package as the base, adjusted some amounts and added a few more spices. So here is my version of the recipe.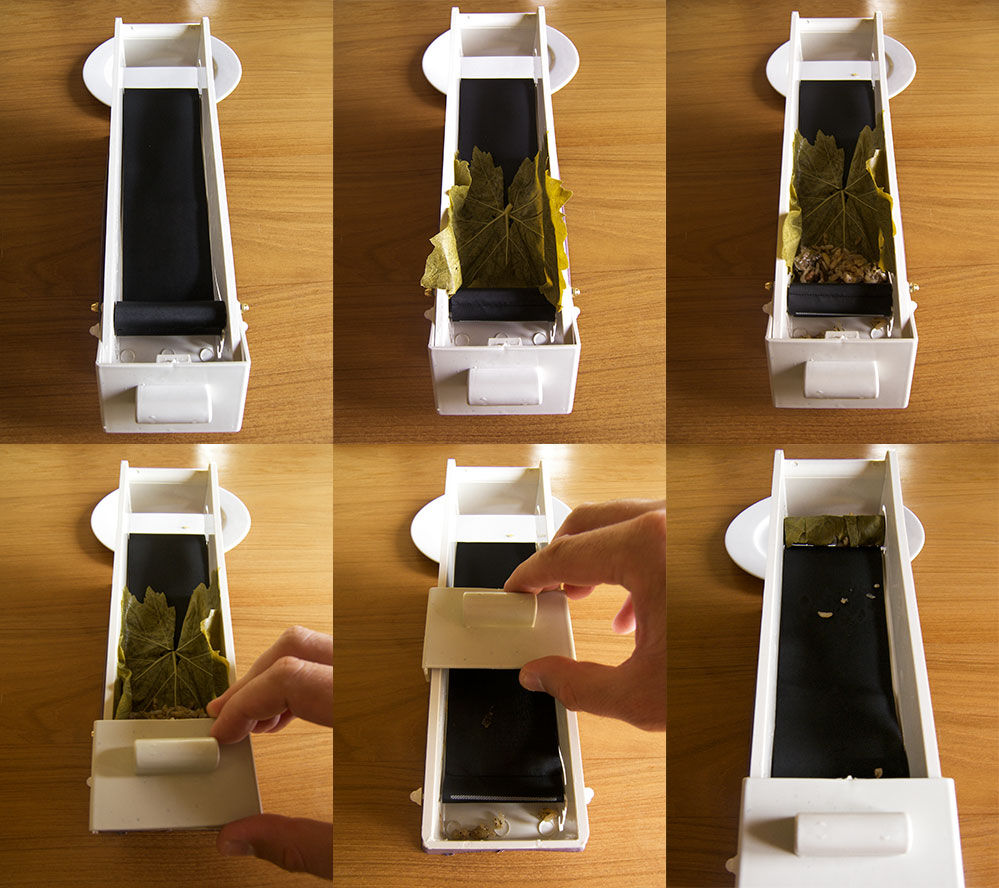 Stuffed Vine Leaves
Ingredients
1 pound of vine leaves pickled in brine, washed with warm water (until the leaves release all their green color and the water running underneath is clear) and drained
4 medium sized onions, diced
2 cups rice, washed under cold water and drained
1 cup flat leaf parsley, chopped finely
1/2 cup of olive oil
1/3 cup of pine nuts
1/4 cup dried currants
1 tbsp dried mint flakes
1 tsp allspice
1/8 tsp black pepper
1/8 tsp ground cinnamon
1 tsp granulated sugar
2 tbsp lemon salt
Juice of half a lemon
Method
Dice the onions and sautee with 1/4 cup of olive oil. When they turn transculent, add the pine nuts and sautee for 5 more minutes. Add rice and stir constantly for 5-10 minutes until the rice is translucent. Add the spices (dried mint, cinnamon, lemon salt, black pepper, dried currants, sugar and allspice) and chopped parsley. After another quick stir, add 1/2 cup of boiling water and simmer on low medium heat for 15-20 minutes until all the liquid is absorbed by the rice mixture. Take off heat and let cool.
And now, here comes the fun part. Traditionally, you would put a spoonful of the cooled mixture in the center of the top part of the leaf, fold the sides inwards and then roll the leaf like a cylinder. But since I have "The Ultimate Dolma Machine", I just placed a leaf on the rubber compartment of the machine, put a tbps of mixture in the middle and with a single slide, there comes my dolma from the other side of the machine. The process was a breeze. It took me only 10 minutes to roll nearly 40 perfectly shaped dolmas. Above is the process fully photographed.
As the final step, spread a layer of vine leaves on the bottom of a large and heavy pot (to prevent the stuffed leaves from burning). Lay all your dolmas side by side and tuck very tightly. Transfer the remaining 1/4 cups of olive oil, juice of half a lemon and 2 cups of boiling water, cover with a plate upside down (so that the dolmas don't move around in boiling water) and bring to a boil. Reduce the heat to medium low and simmer until all the water is absorbed (roughly 45-60 minutes). Transfer to your serving dish and let cool.