"The best recipes come tried and true from friends who begged them from others friends…" says Elise of Simply Recipes. So true.
When I set out to find a recipe to save the sad-looking bananas on my kitchen table, I spotted Elise's post about Mrs. Hockmeyer's banana bread recipe. And I knew it was what I was looking for.
For one, it was tested and approved by many. That's the beauty of the food blogosphere.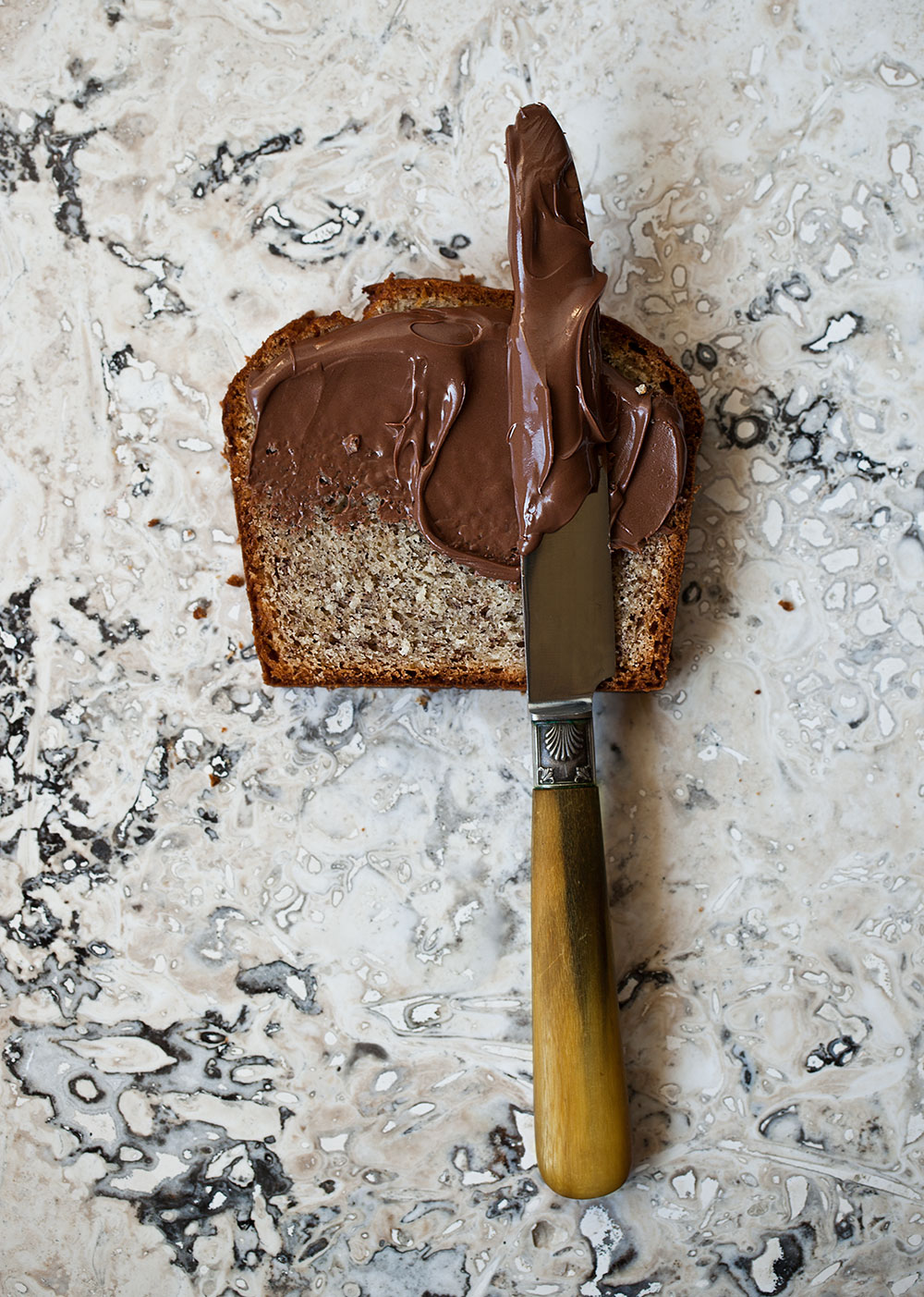 Secondly, the ingredient list didn't include brown sugar. The combination of brown sugar and ripe bananas is too rich for my taste. It somehow tastes sweeter than a banana cake made with white sugar. And there are many advantages to a not-too-sweet cake. The biggest one is, you can spread Nutella on top!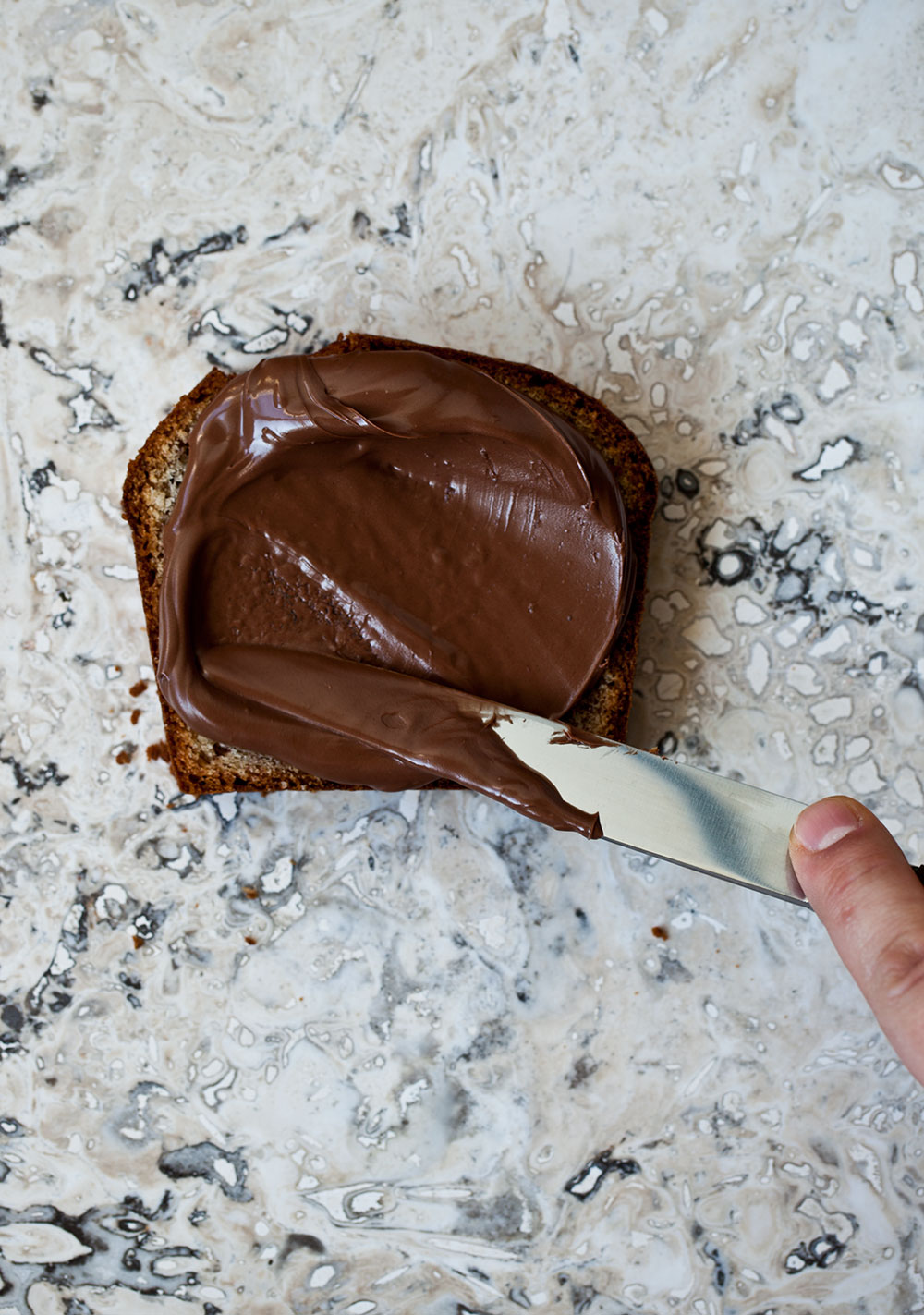 As much as you like!
Think of this recipe as the cake version of this banana and chocolate toast. Hope you'll like it, too.
MRS. HOCKMEYER'S BANANA BREAD RECIPE
Adapted from Simply Recipes.
Ingredients
1/2 cup (1 stick/115 g) butter, melted and cooled
3 large (17.5 ounce/500 g) ripe bananas
1 cup (200 g) sugar
1/2 cup (50 g) desiccated coconut
2 large eggs
2 teaspoons (10 g) vanilla extract
1+3/4 cups (235 g) flour
1,5 teaspoons (6 g) baking powder
1/2 teaspoon (3 g) baking soda
1/4 teaspoon (2 g) fine sea salt
Method
Preheat your oven to 350 F/180 C.
Butter and flour an 8-inch loaf pan and set aside.
Place the peeled bananas, sugar, desiccated coconut and eggs in a mixing bowl and puree with the help of a immersion blender. Add the melted butter and puree until well blended.
Sift the flour, baking powder, baking soda and salt on top and mix with a spatula until combined.
Pour into the loaf pan, smooth the top with a spatula and bake for 60 minutes or until a toothpick inserted in the middle comes out clean.
Cool on a rack, remove from the pan and serve with Nutella!